Only a few ingredients for a very simple and delicious biscotti recipe!
Preheat oven to 300 degrees Fahrenheit. In a large mixing bowl, add the sugar and orange zest. Use a spatula or your fingertips and rub the zest into the sugar to make the sugar fragrant.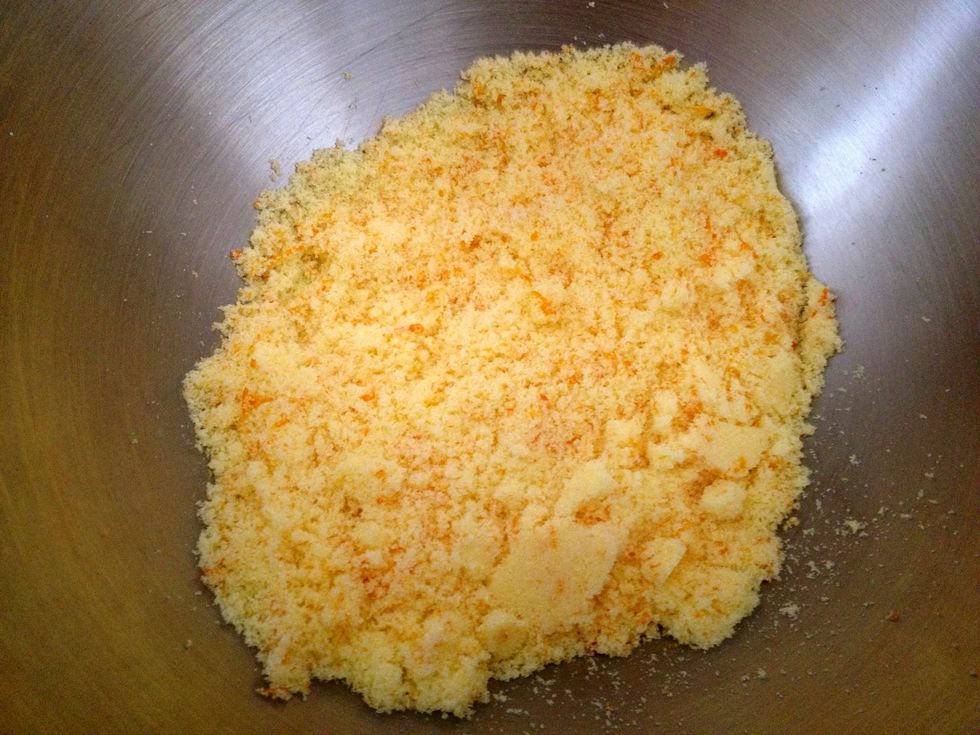 The mixture should look like this!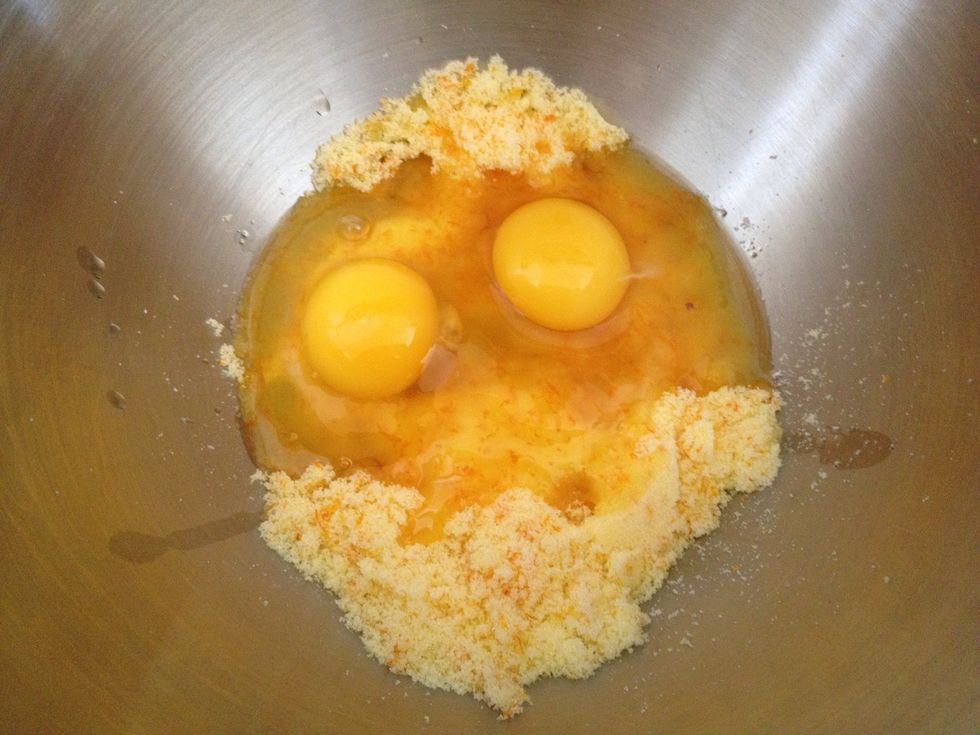 Add the Grand Marnier, orange juice and eggs.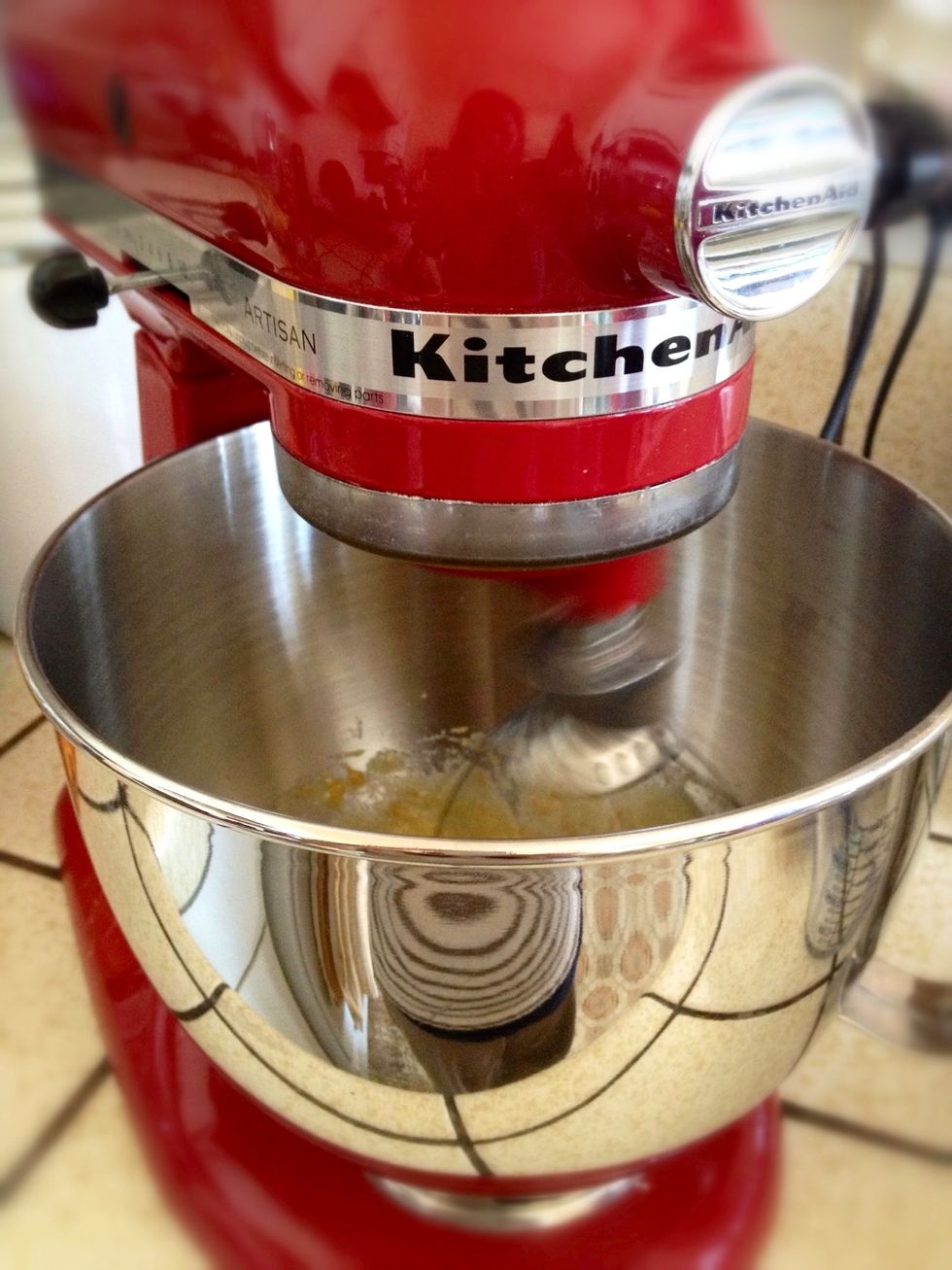 Turn the mixer on medium speed and beat until well mixed.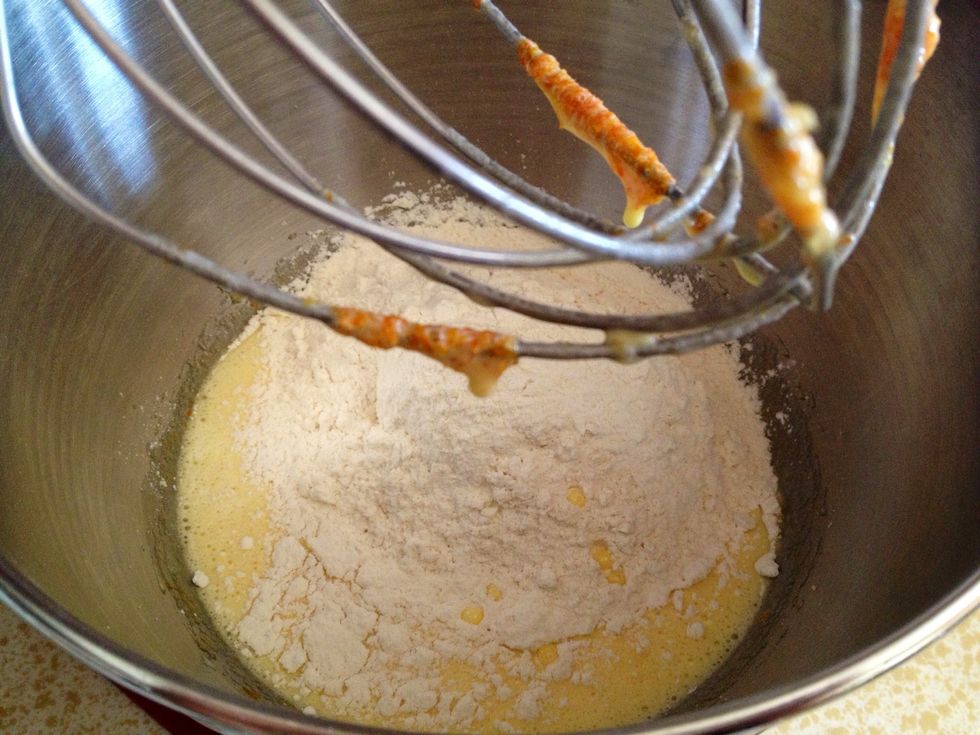 Add the flour, baking soda and salt to the mixture.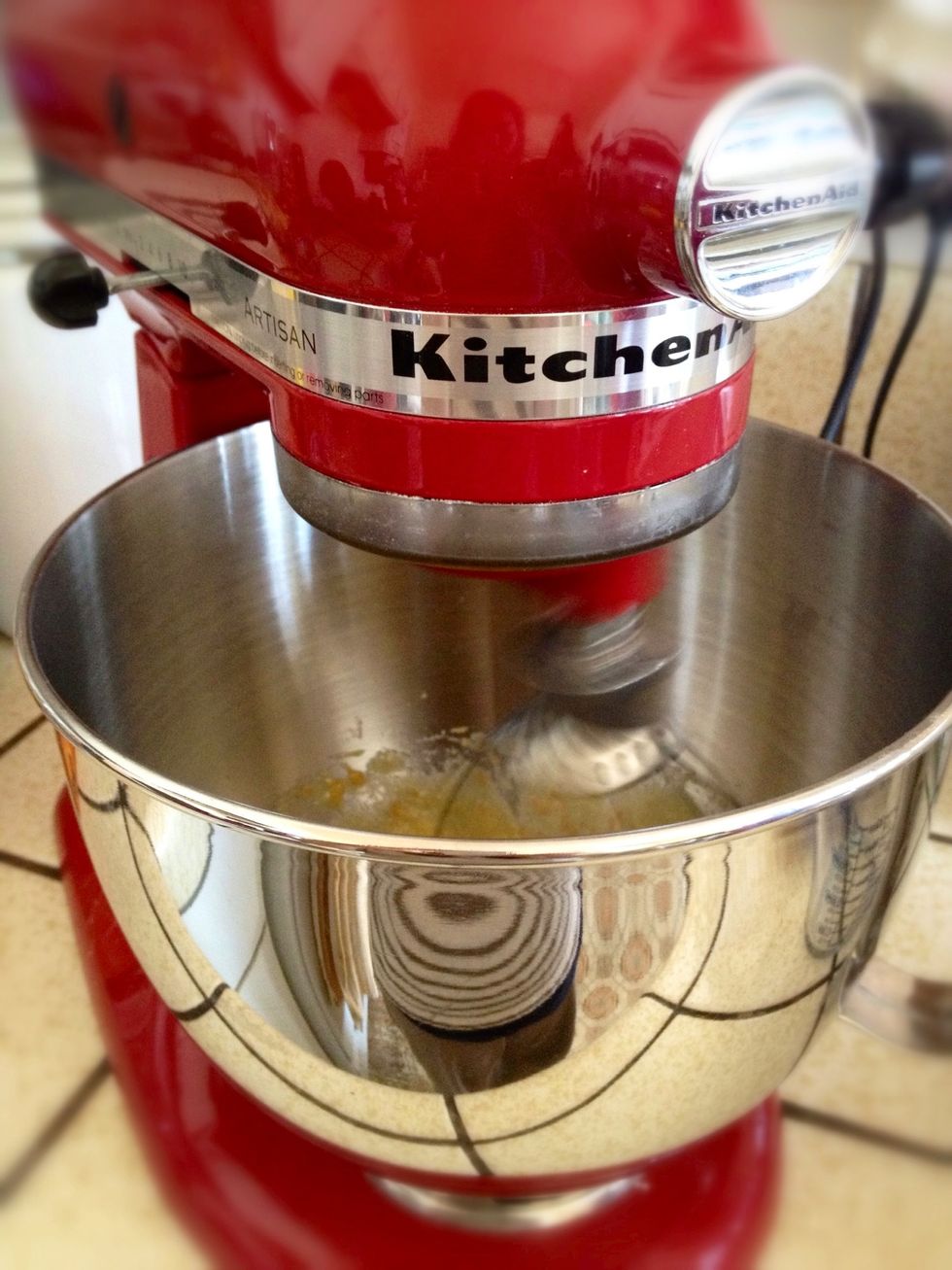 Mix on low speed until everything is well combined.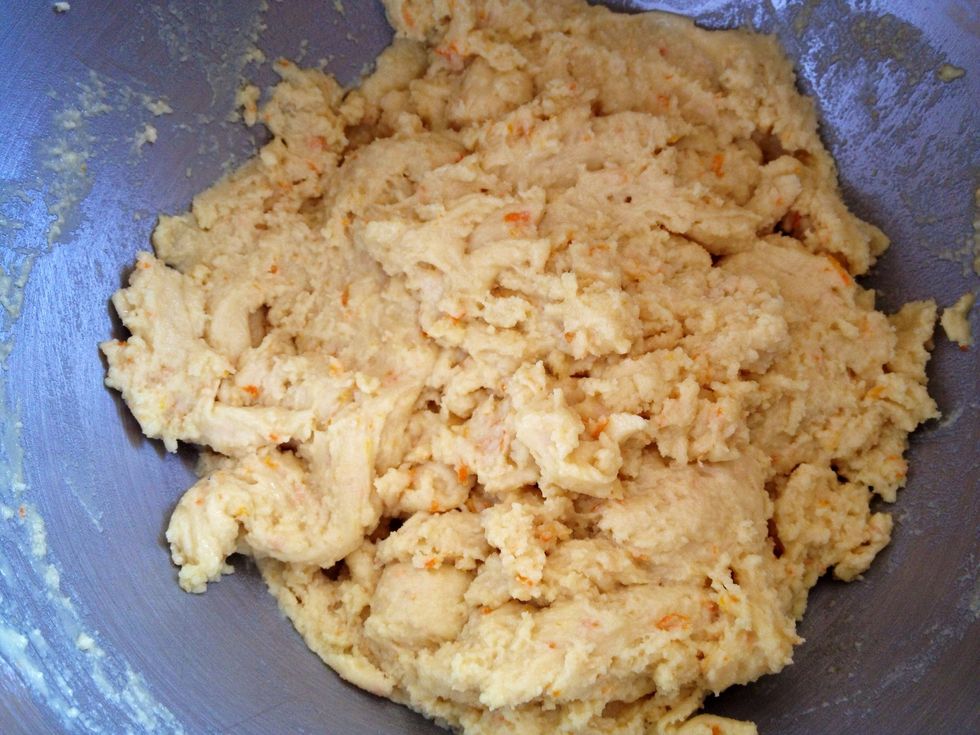 The mixture should look like this.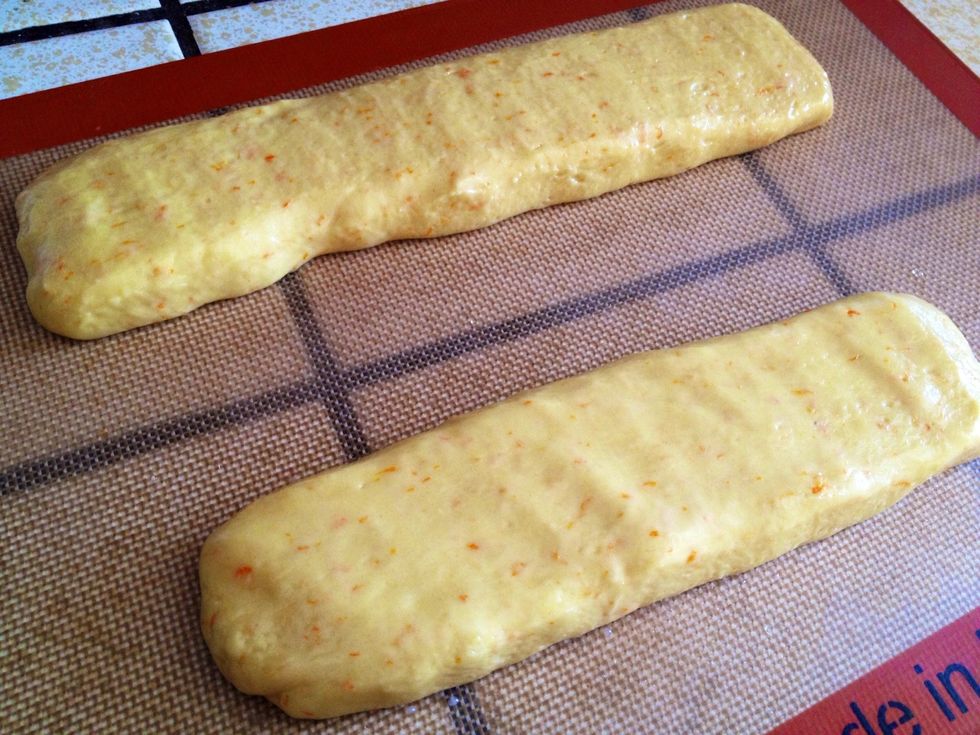 Wet hands slightly so the mixture does not stick to hands. Take half of mixture and make a log and place on baking sheet (roughly 2 inches wide). Do the same with the remaining half of the mixture.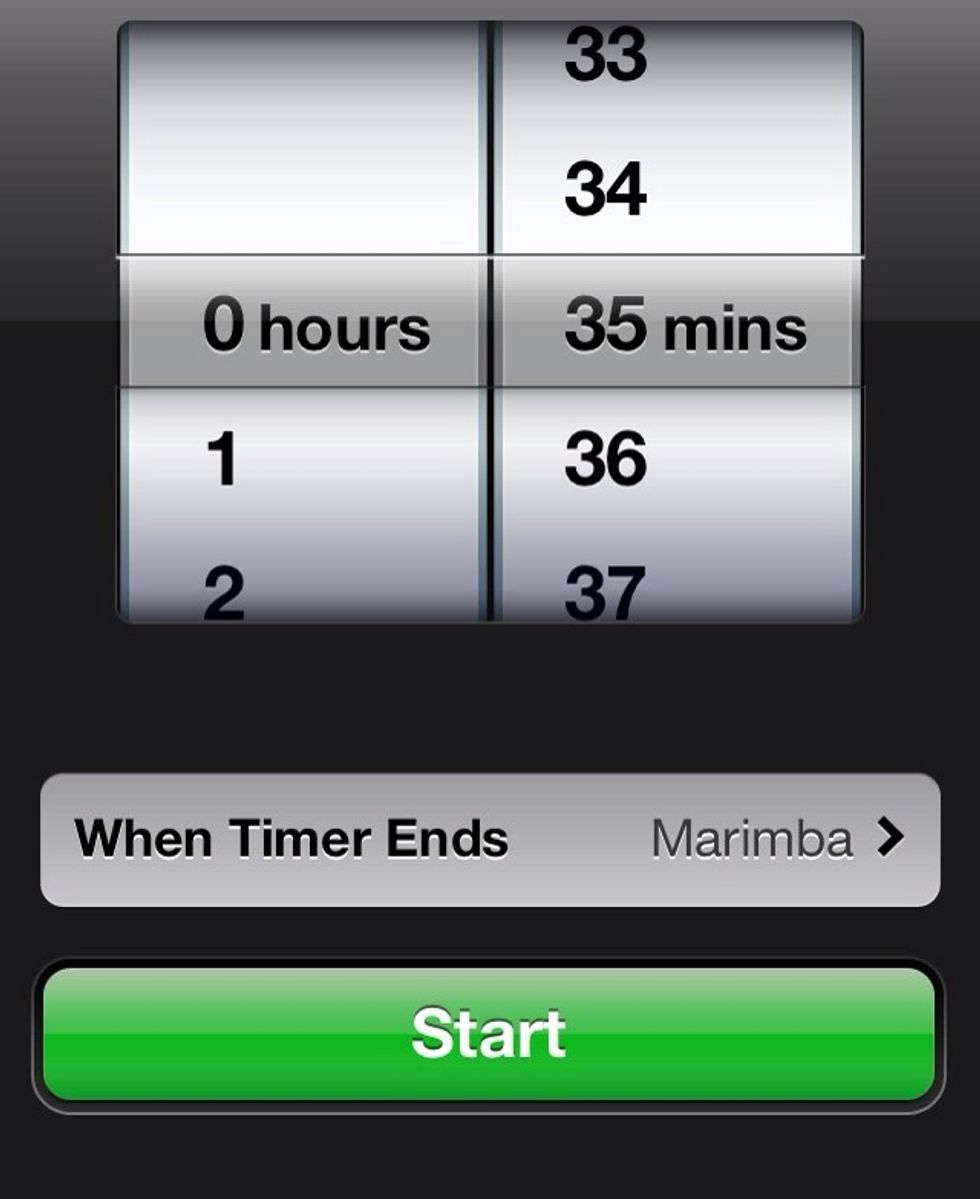 Bake for 35 minutes.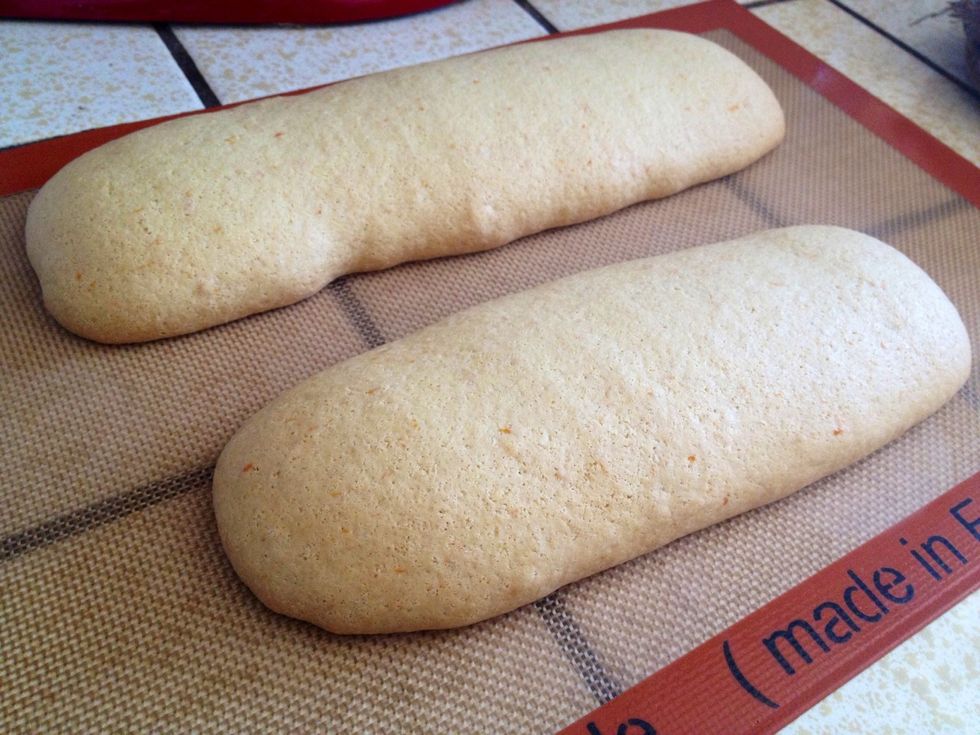 Your logs should look like this.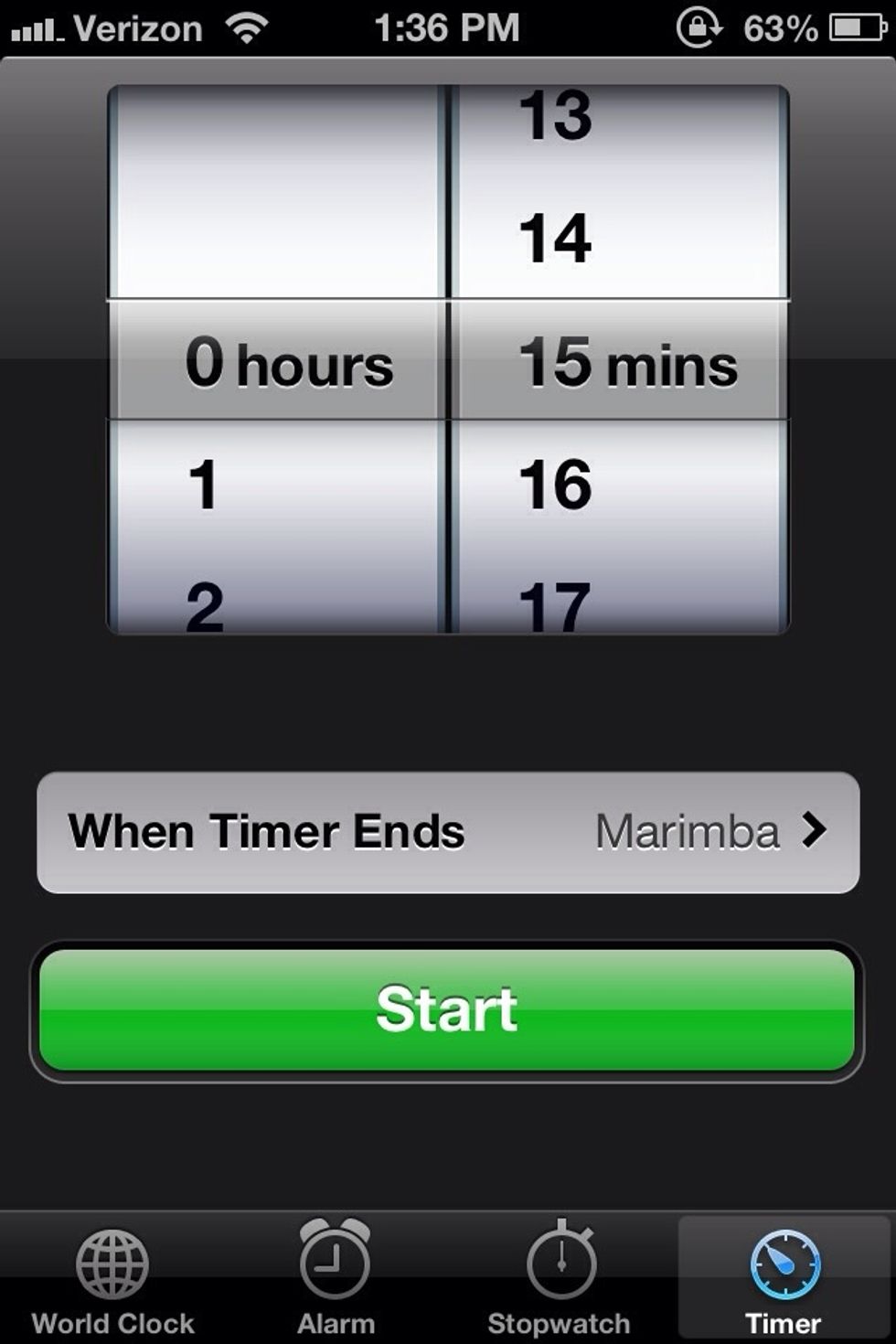 Cool logs for 15 minutes.
Prepare a wire rack and place over baking sheet. Cut logs diagonally into 1/2 inch slices and place pieces with cut side facing down on the wire rack.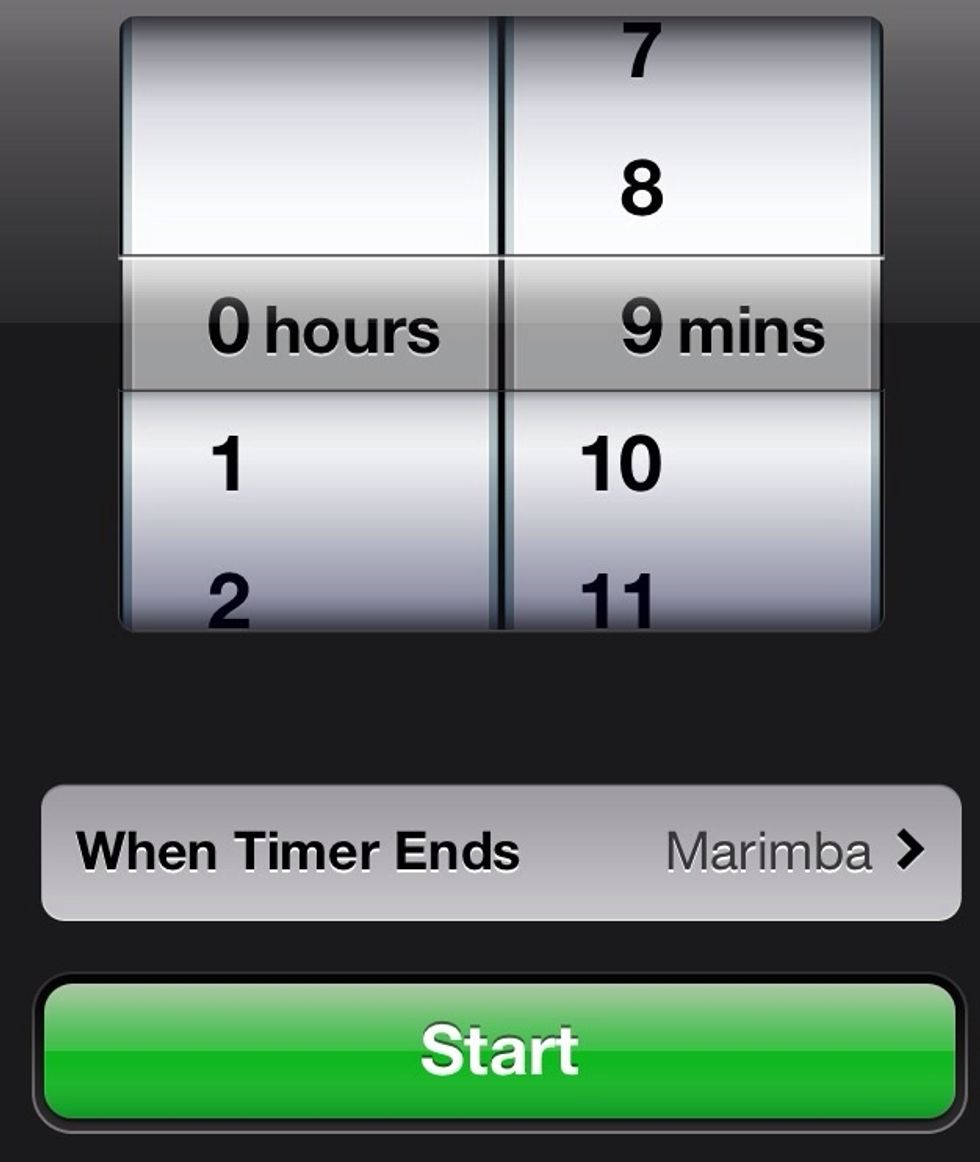 Bake for 9 minutes. Take out of oven and flip the pieces over. Bake for another 9 minutes. Take out of oven and cool on wire rack.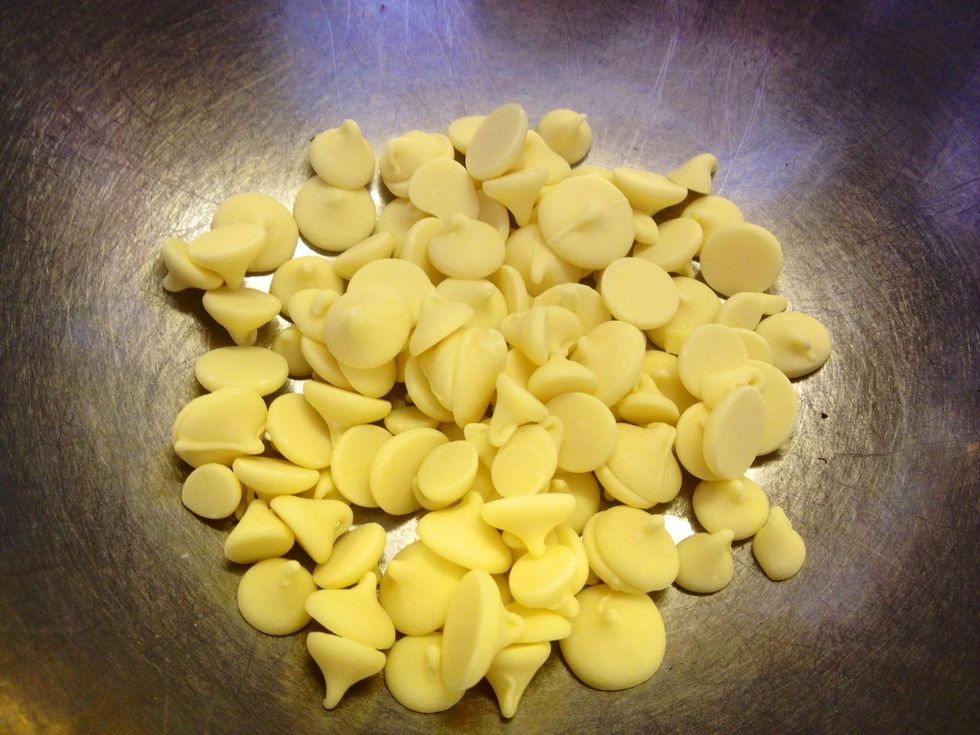 If you would like to decorate your biscotti with white chocolate, place white chocolate in a small metal bowl.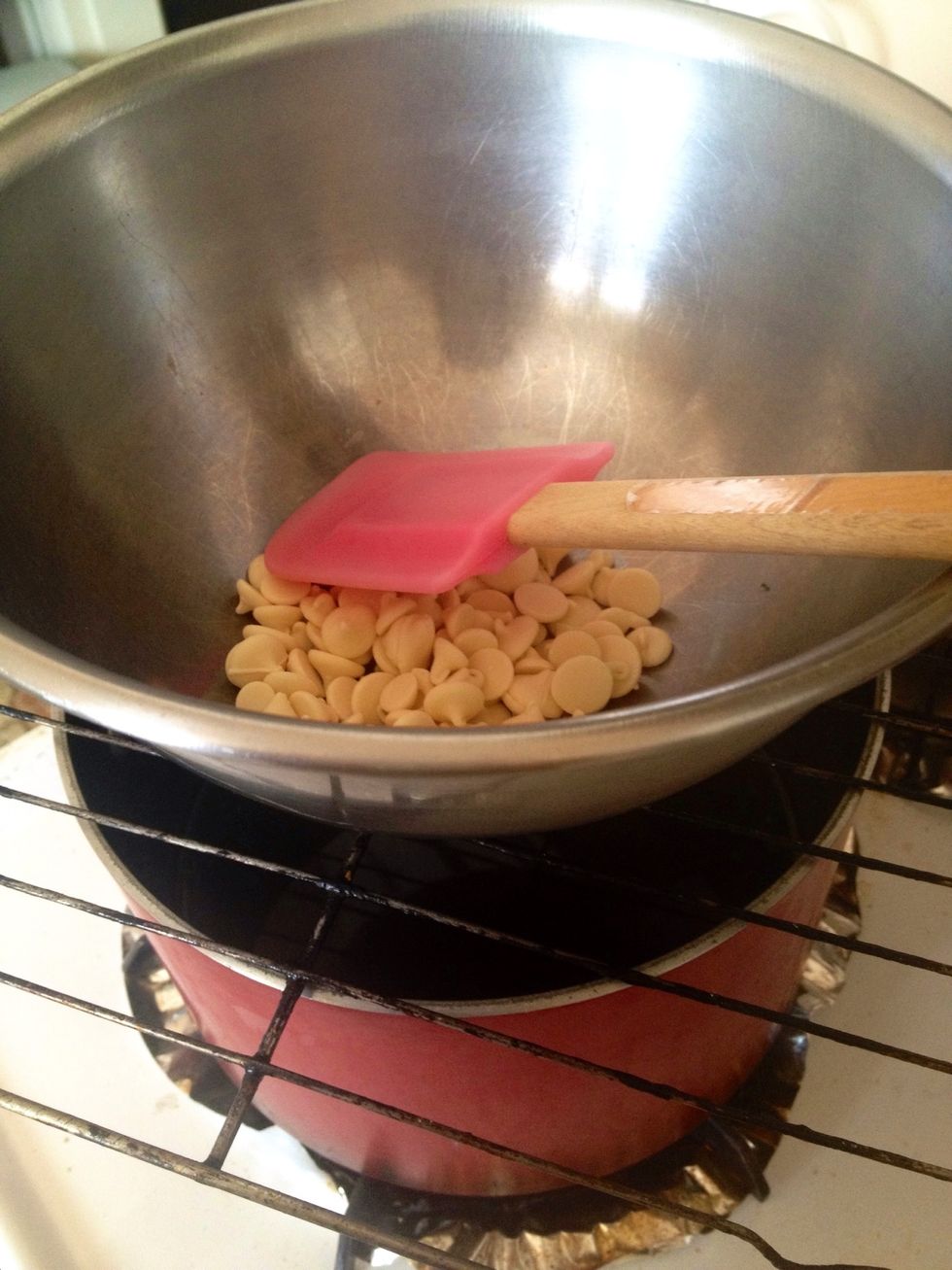 Place metal rack over pot and turn on the stove to low heat. Place your bowl with the chocolates over the rack. Stir often until white chocolate has melted.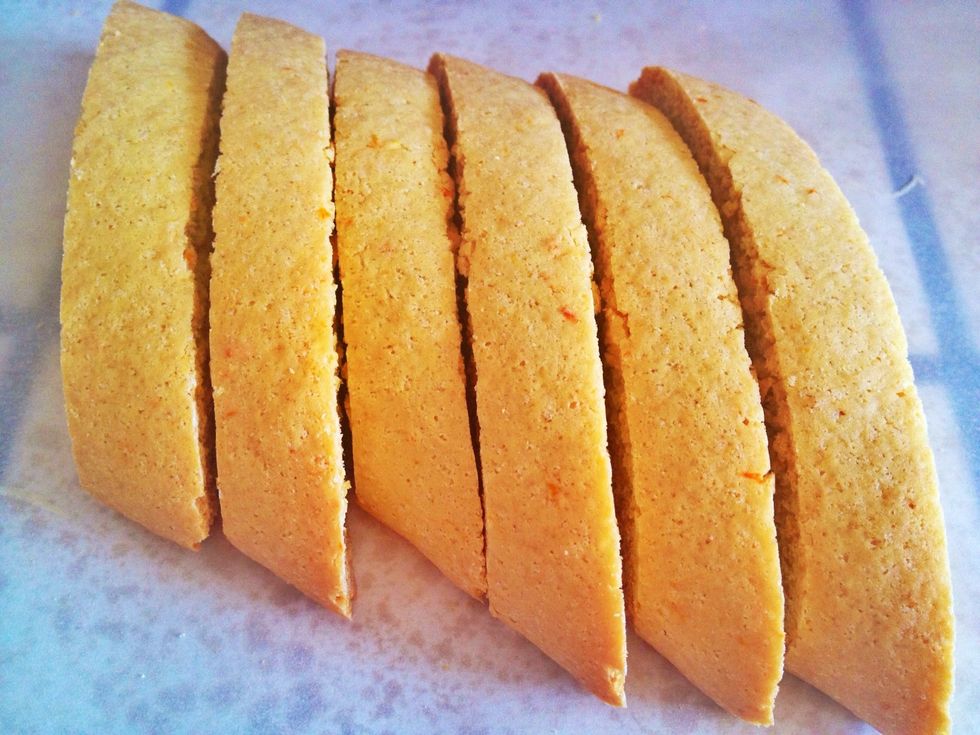 Place cooled biscottis on parchment paper.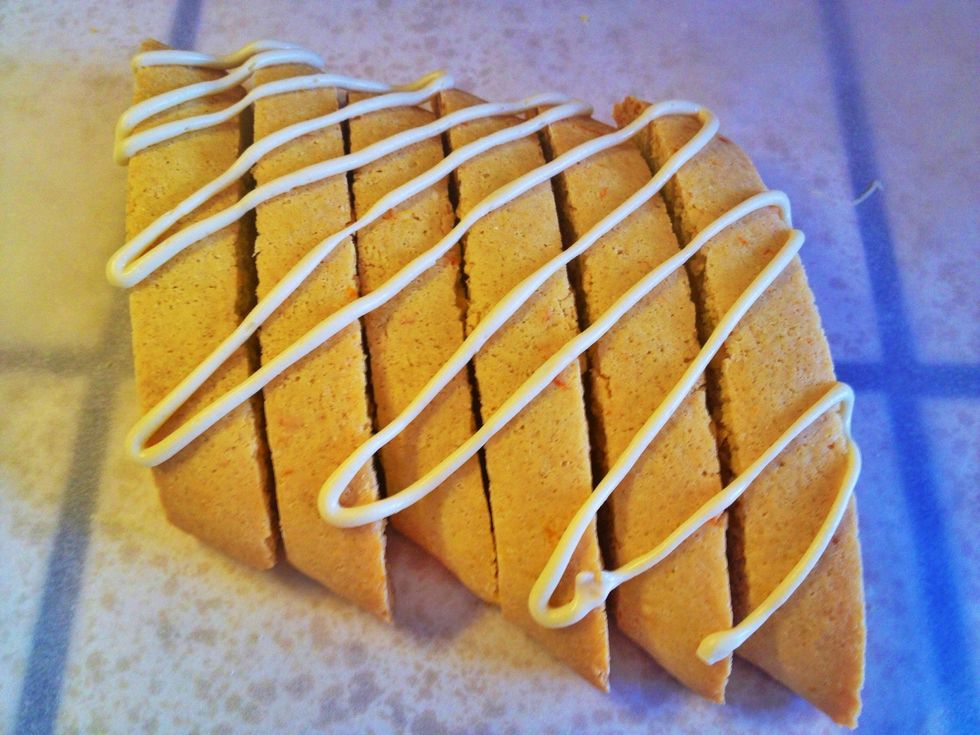 Place the biscottis right next to each other. Drizzle and decorate over cooled biscottis.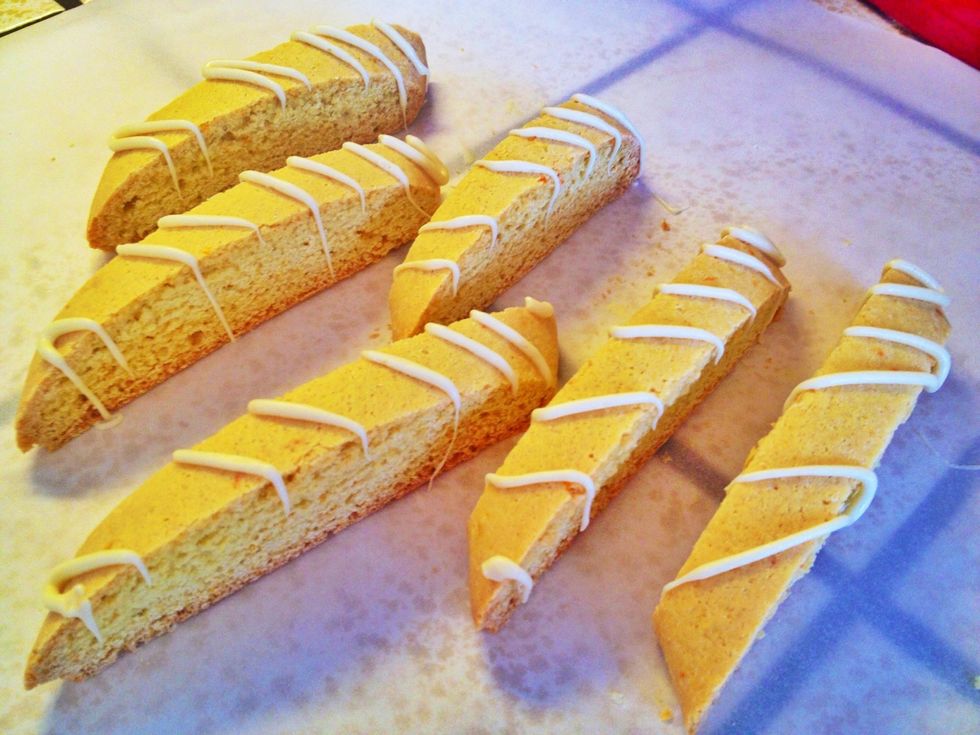 Then slowly pull each piece apart from one another like this.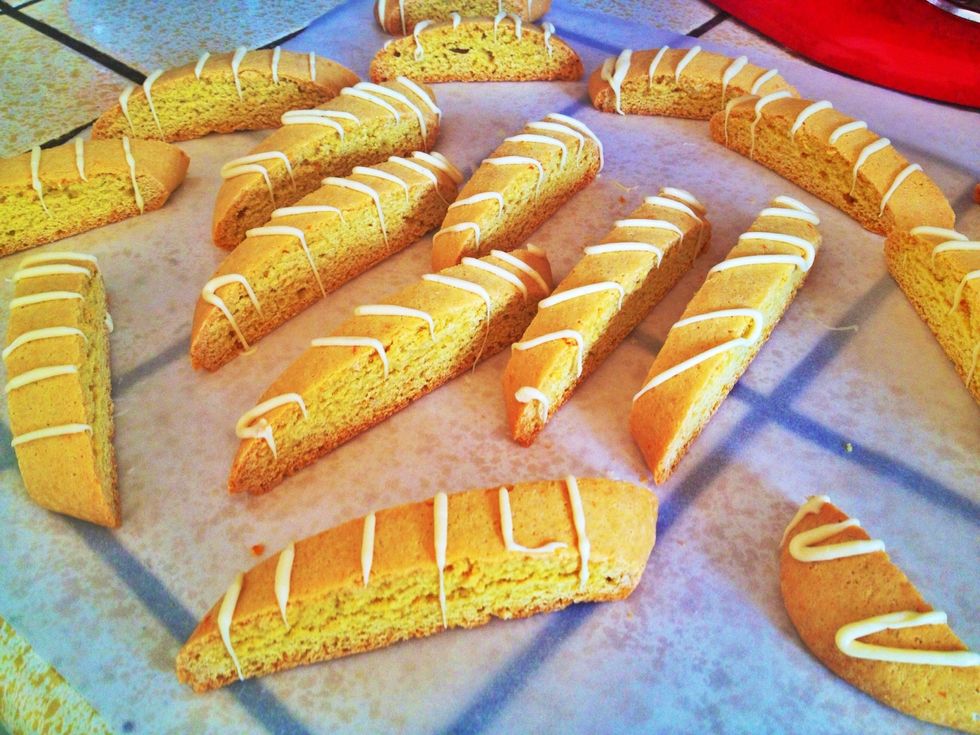 Repeat for all your biscotti pieces. Let white chocolate dry for one hour.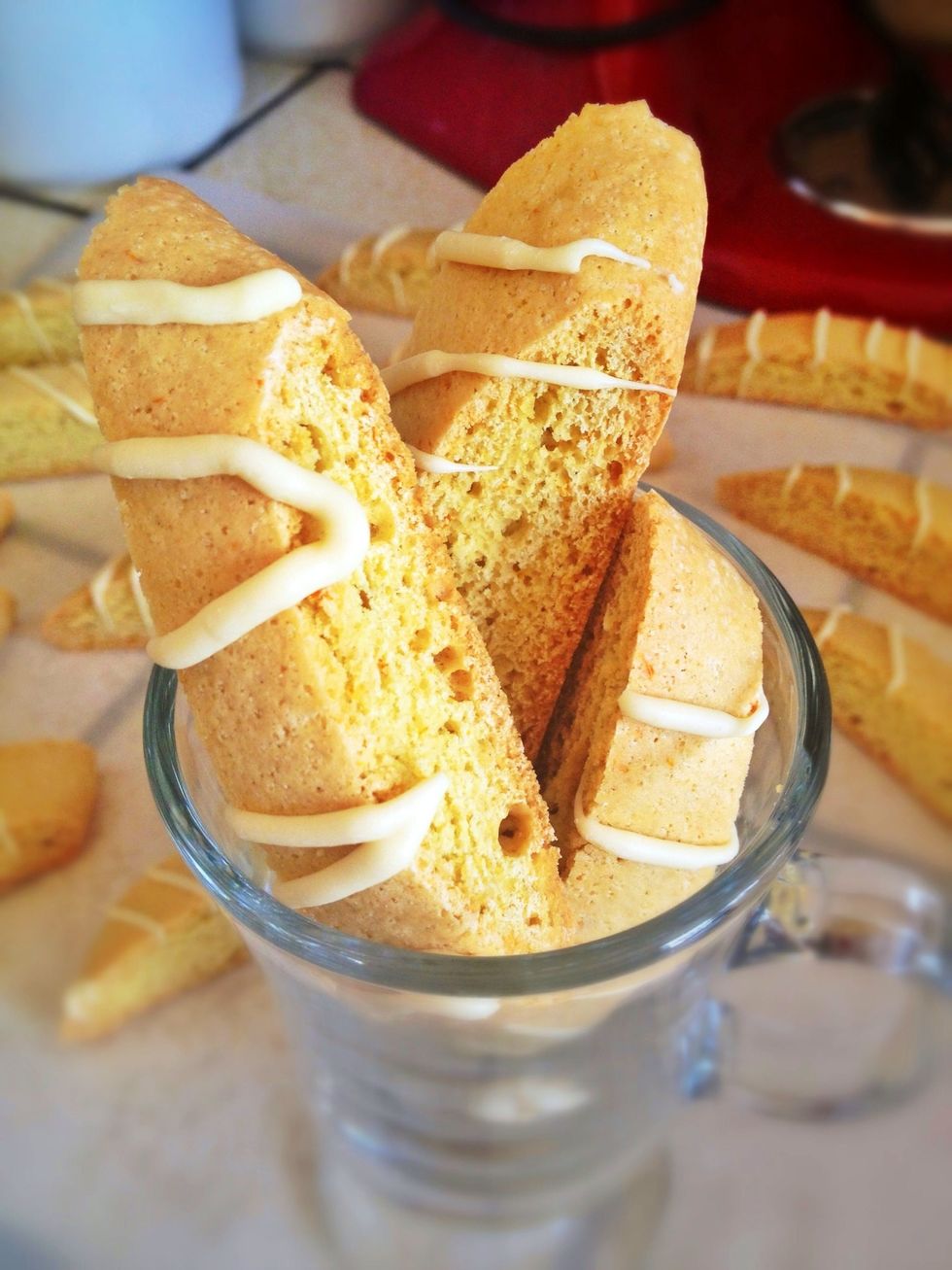 Your beautiful orange & Grand Marnier biscottis are done! Coffee anyone??
0.0c Sugar - Sifted
2.0Tbsp Orange Zest
1.0tsp Grand Marnier
0.0tsp Freshly Squeezed Orange Juice
2.0 Eggs - Room Temperature
1.0c All Purpose Flour - Sifted
0.0tsp Baking Soda - Sifted
0.0tsp Salt - Sifted
2.0oz White Chocolate (Optional for Drizzling)