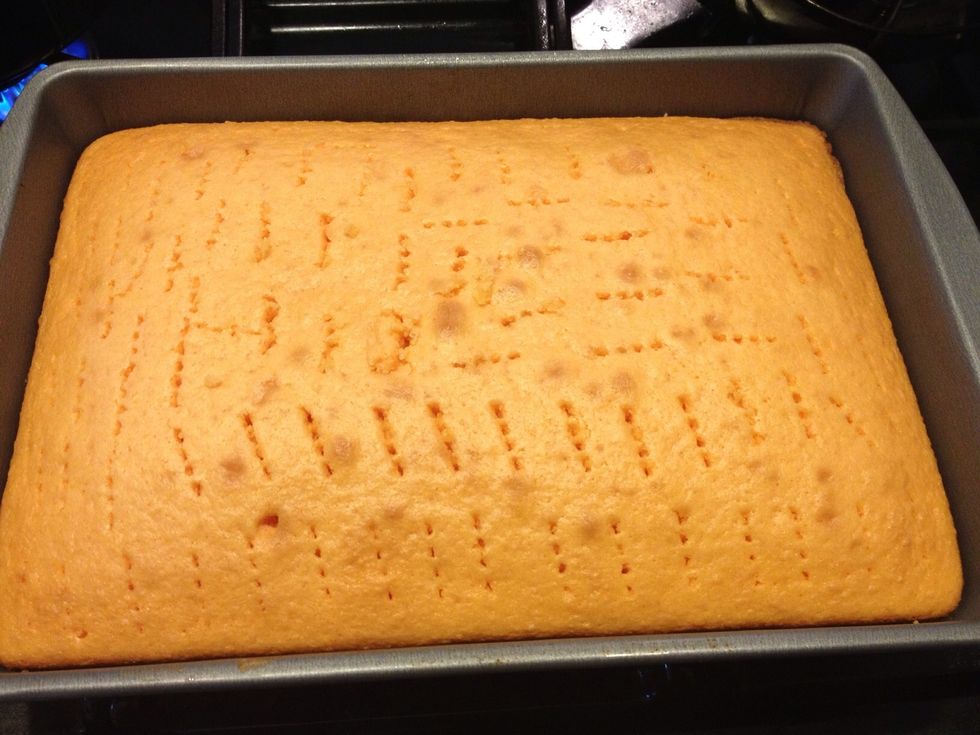 Bake cake according to box directions. After done, take out of oven and poke holes with a fork all over.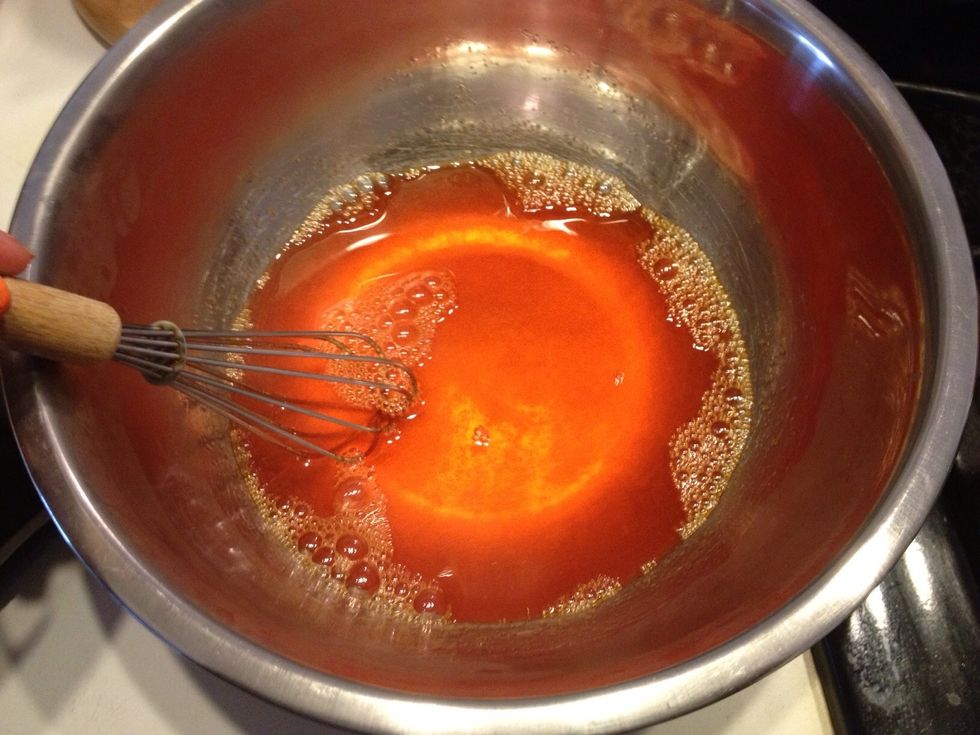 Boil your 1 cup of water and prepare your jell-o mix. (Do not follow box directions) Mix till dissolved.
Begin pouring jell-o mix over cake. Let cool for about 30 minutes.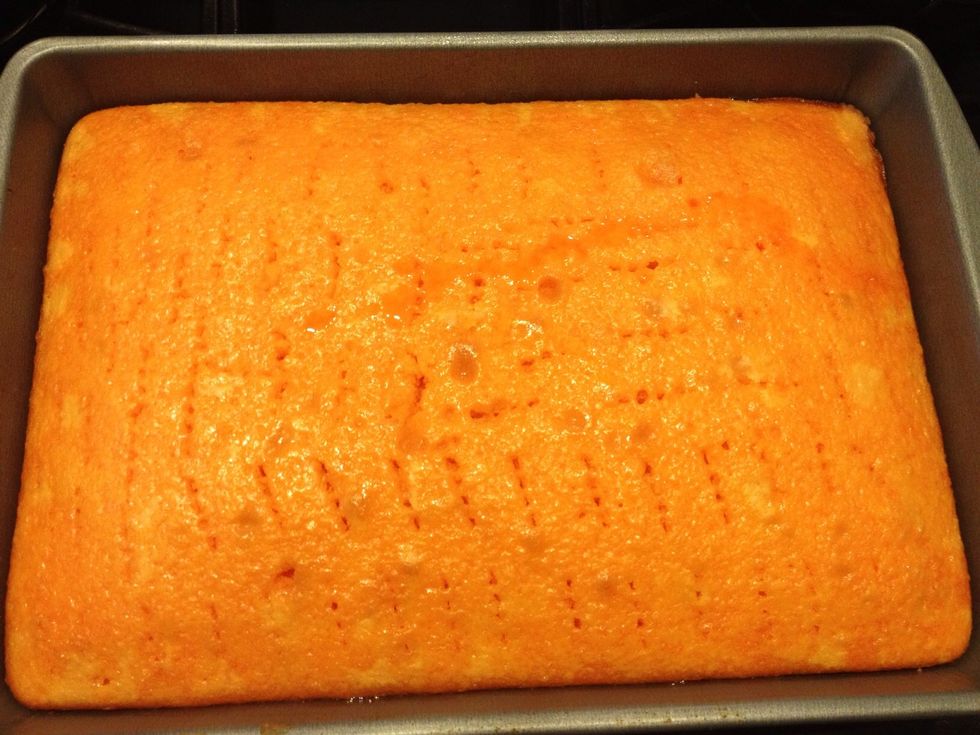 It should look like this :)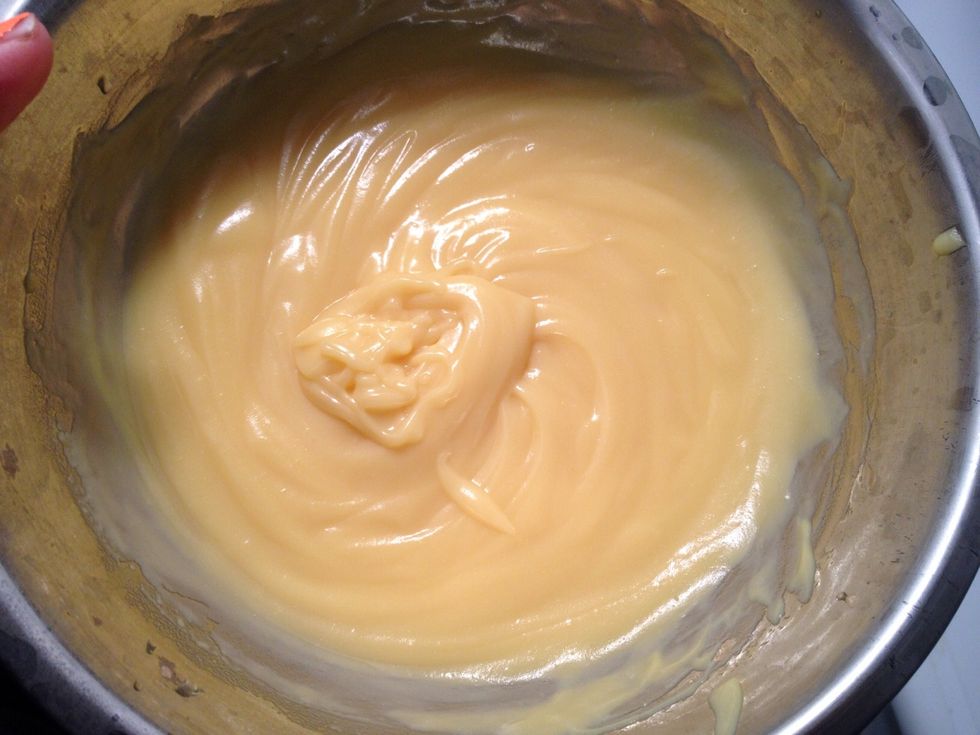 Prepare vanilla pudding mix with 1 cup of milk. Mix til well combined.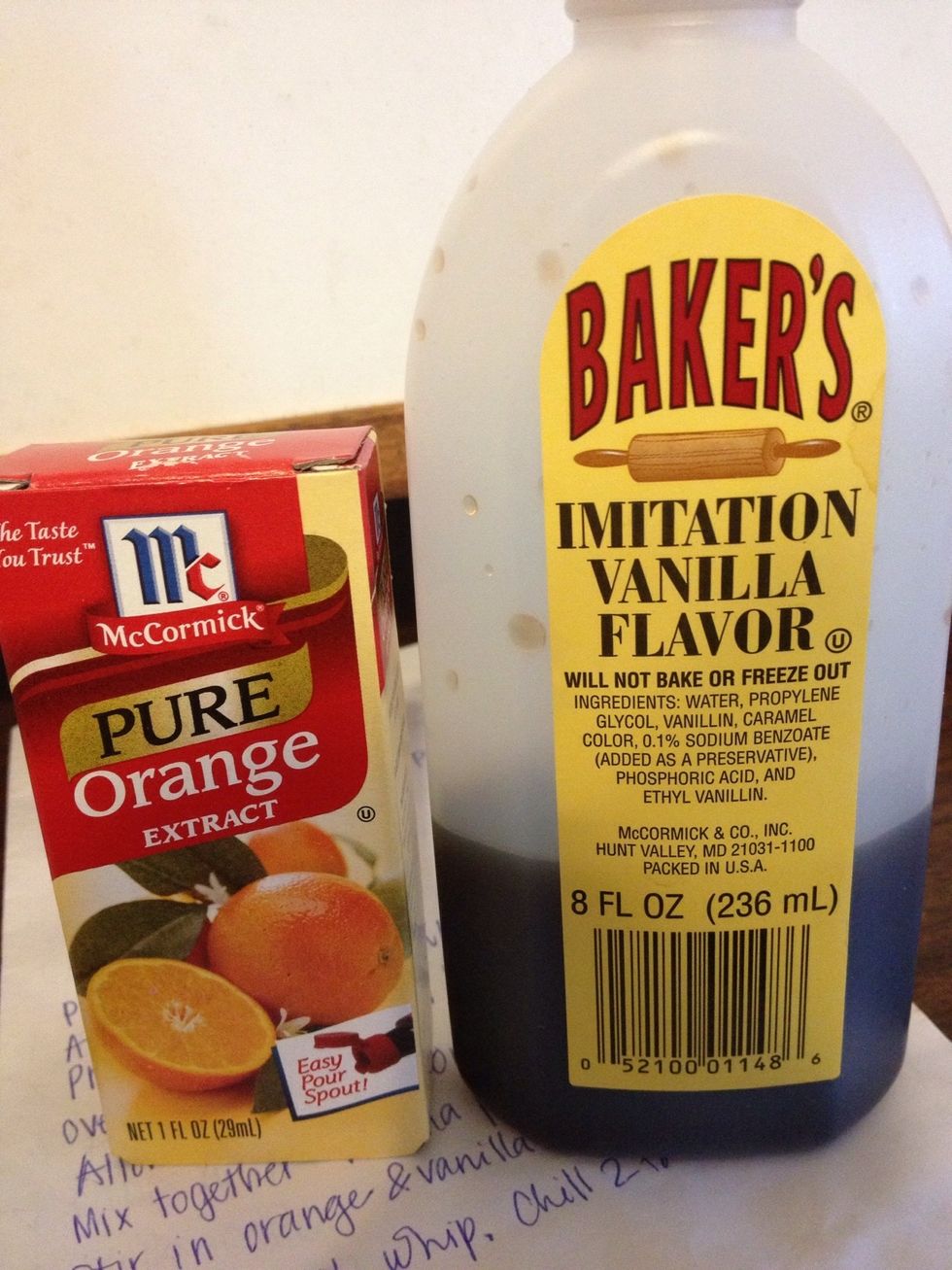 Add 1 teaspoon of orange and vanilla extract to pudding and mix together.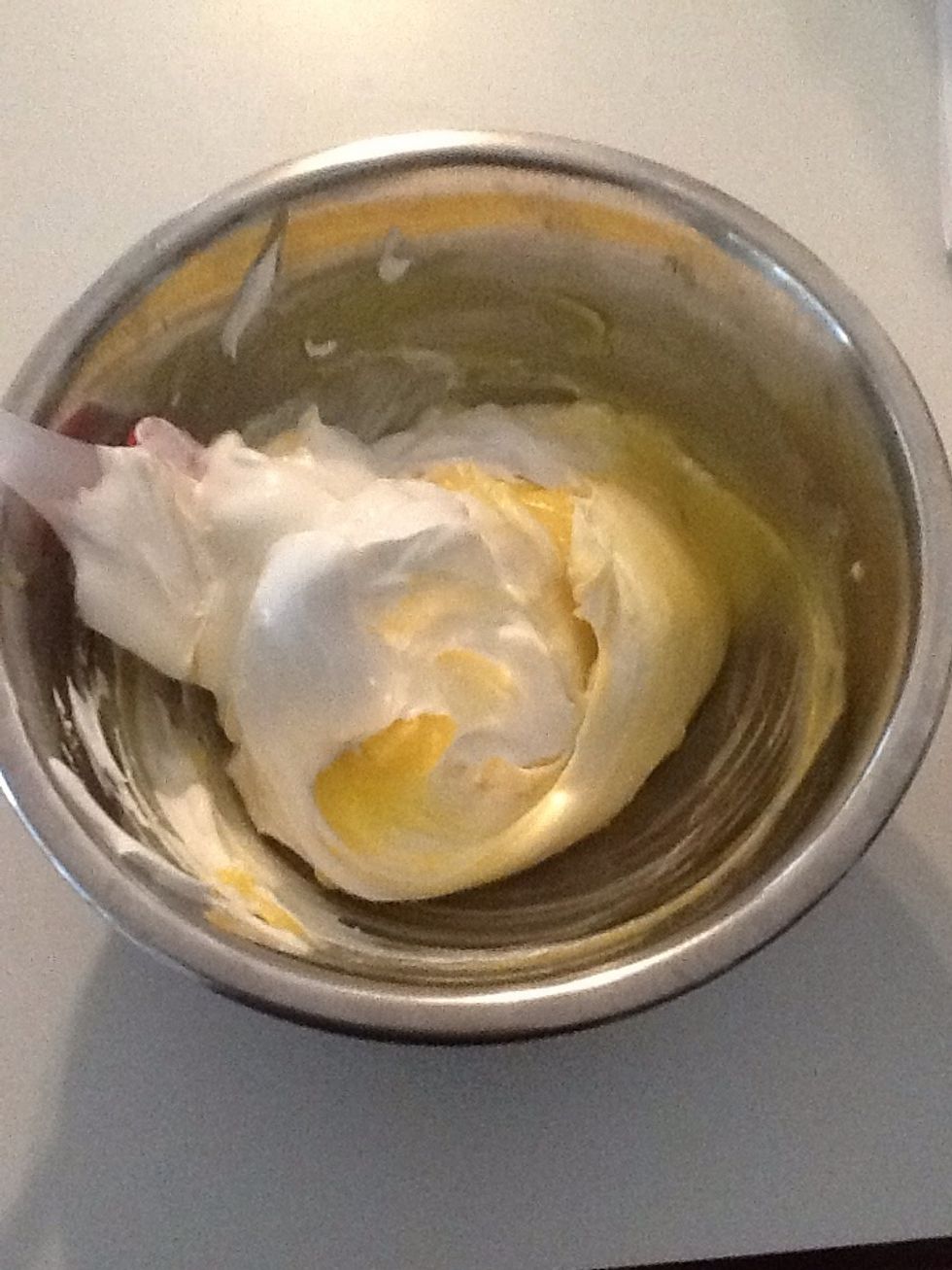 Fold in cool whip to the vanilla pudding mixture.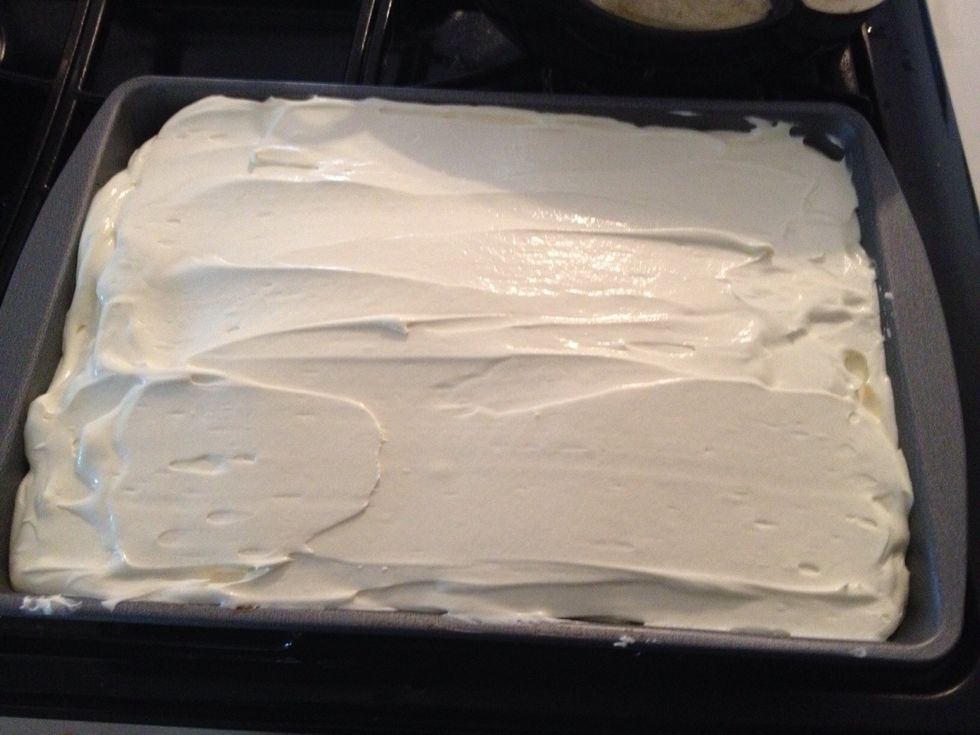 Spread cool whip mixture over cake. Chill for 2 - 3 hours....(but who waits for 2-3 hours?!) hehehe...
Here is the end product. I couldn't wait that long! Very moist and citrusy.
1.0 Box Orange Cake mix
1.0 small box orange jell-o
1.0c Boiling Water
1.0 small box of instant vanilla pudding
1.0c Milk
1.0tsp Vanilla Extract
1.0tsp Orange Extract
1.0 Container cool whip