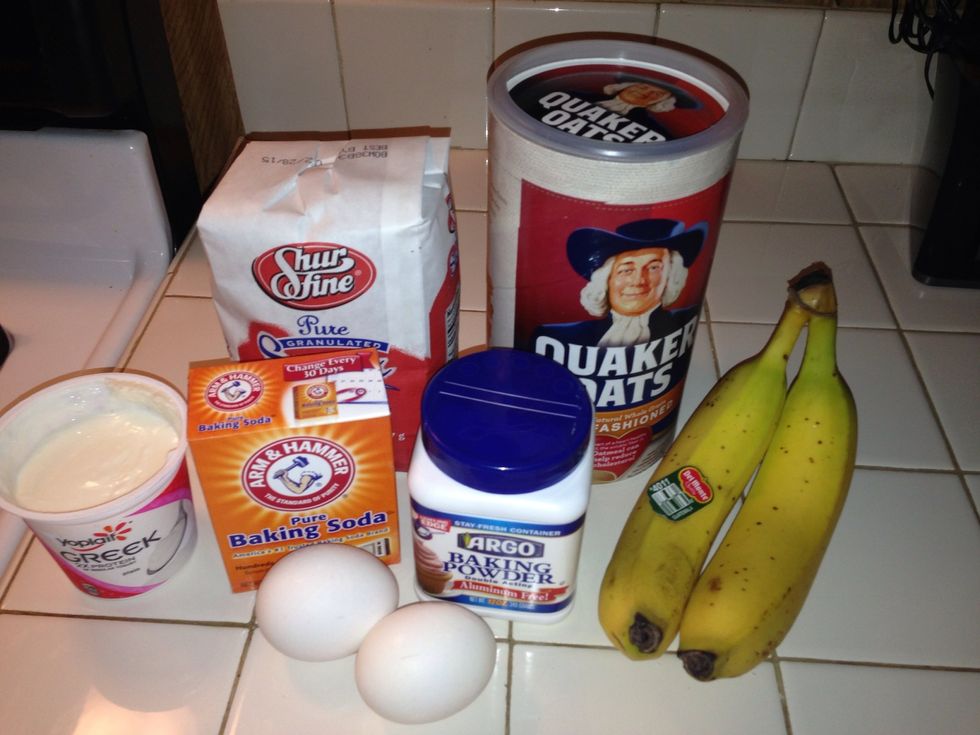 Your main ingredients.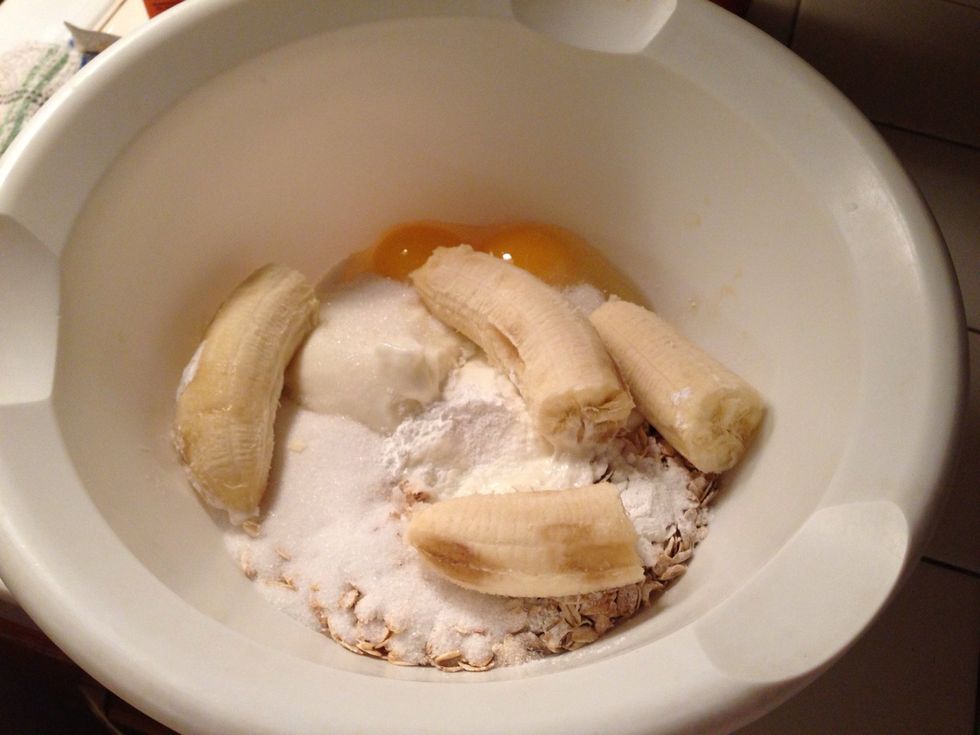 Mix all your ingredients in a bowl! The best bananas to use are those ripe ones you have sitting on your counter!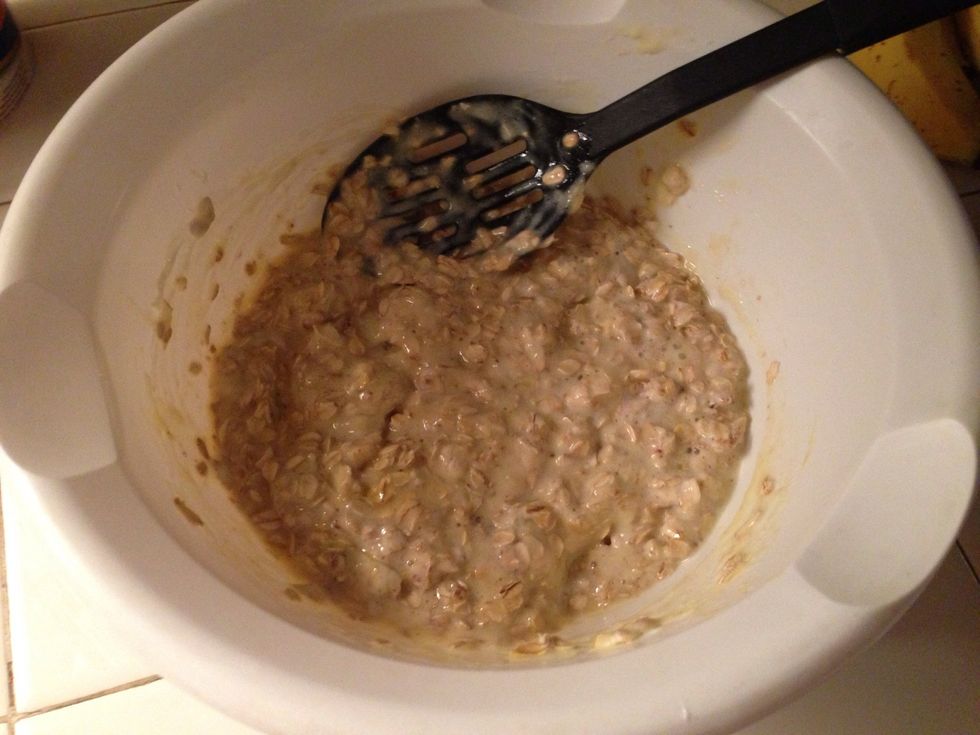 It will look mushy and runny but it will work.. At this point or even before you might want to preheat your oven to 400 degrees.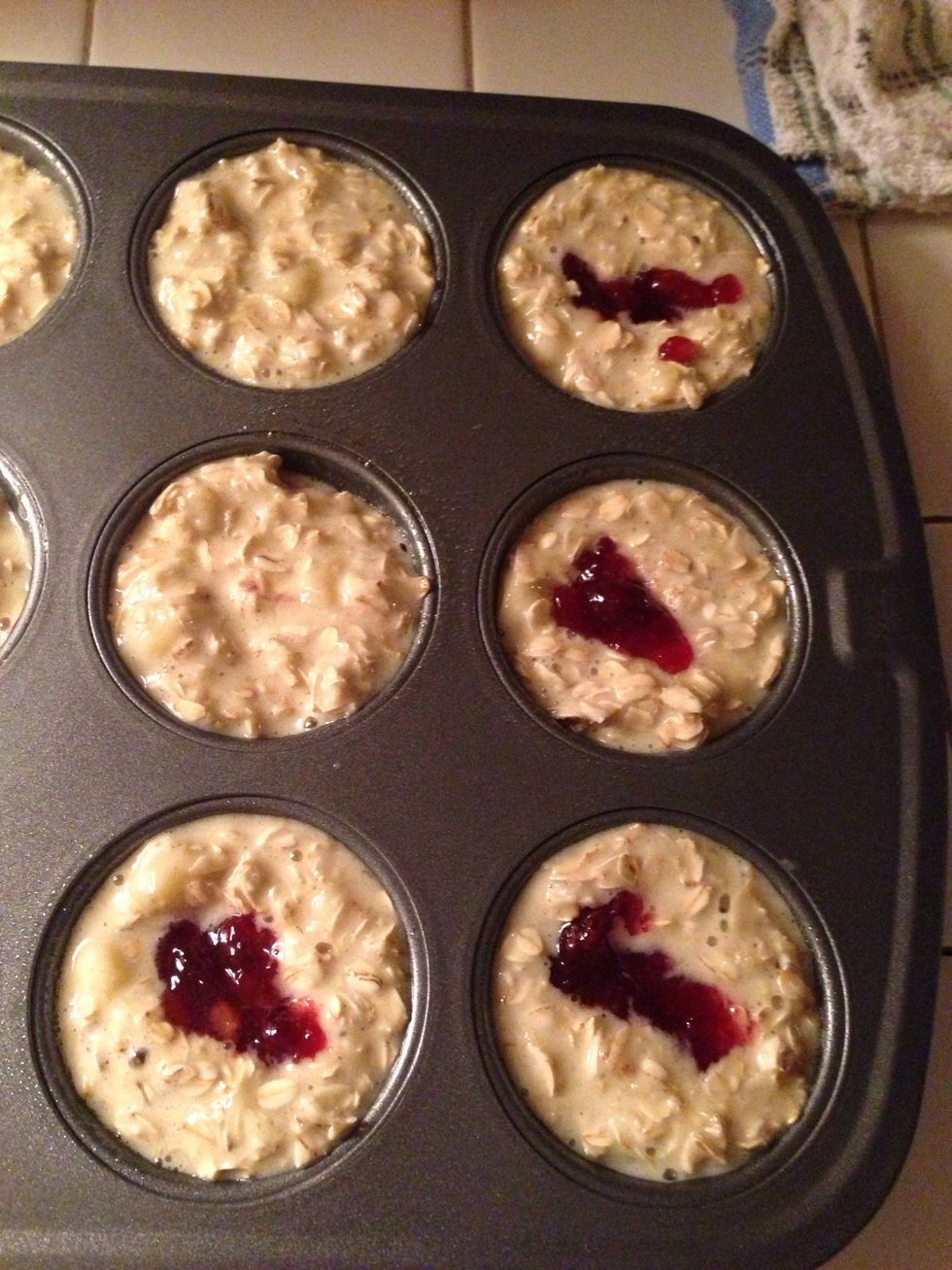 Spray your muffin tin with cooking sprayand pour the mix! Here I added some strawberry jam to several muffins.
The final step is to place in the oven for about 15-20 mins!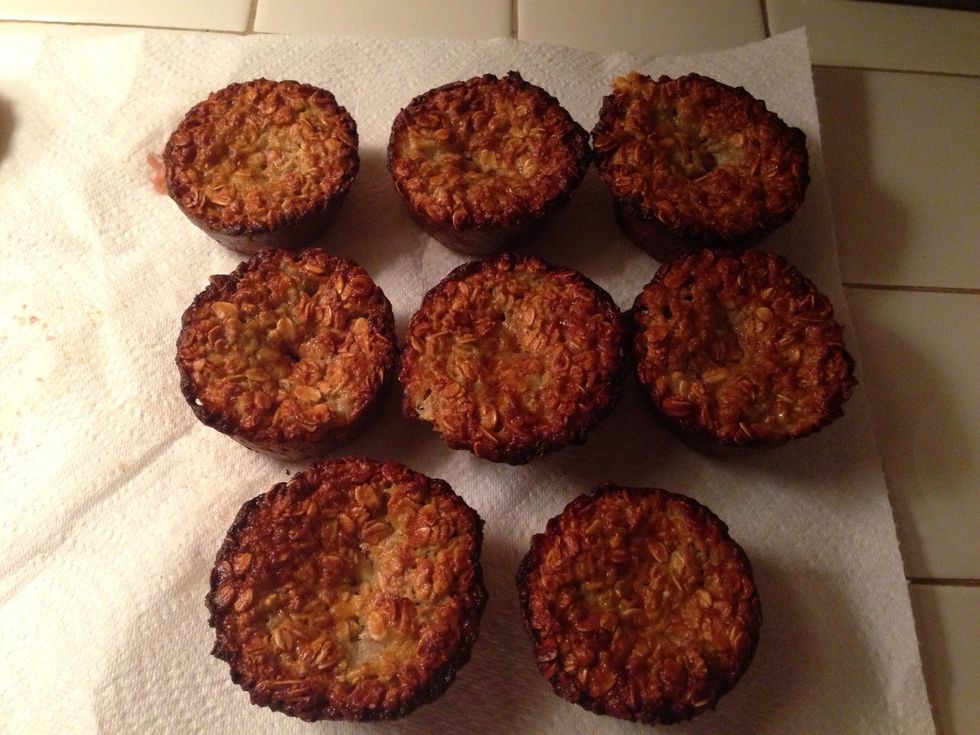 Fresh out of the oven. Let them cool down a bit and enjoy!!
2 1/2 old fashioned oats
2 eggs
2 bananas
1 cup plain Greek yogurt
1/2 sugar
1 1/2 tsp baking powder
1/2 tsp baking soda
Jam (any flavor..optional)