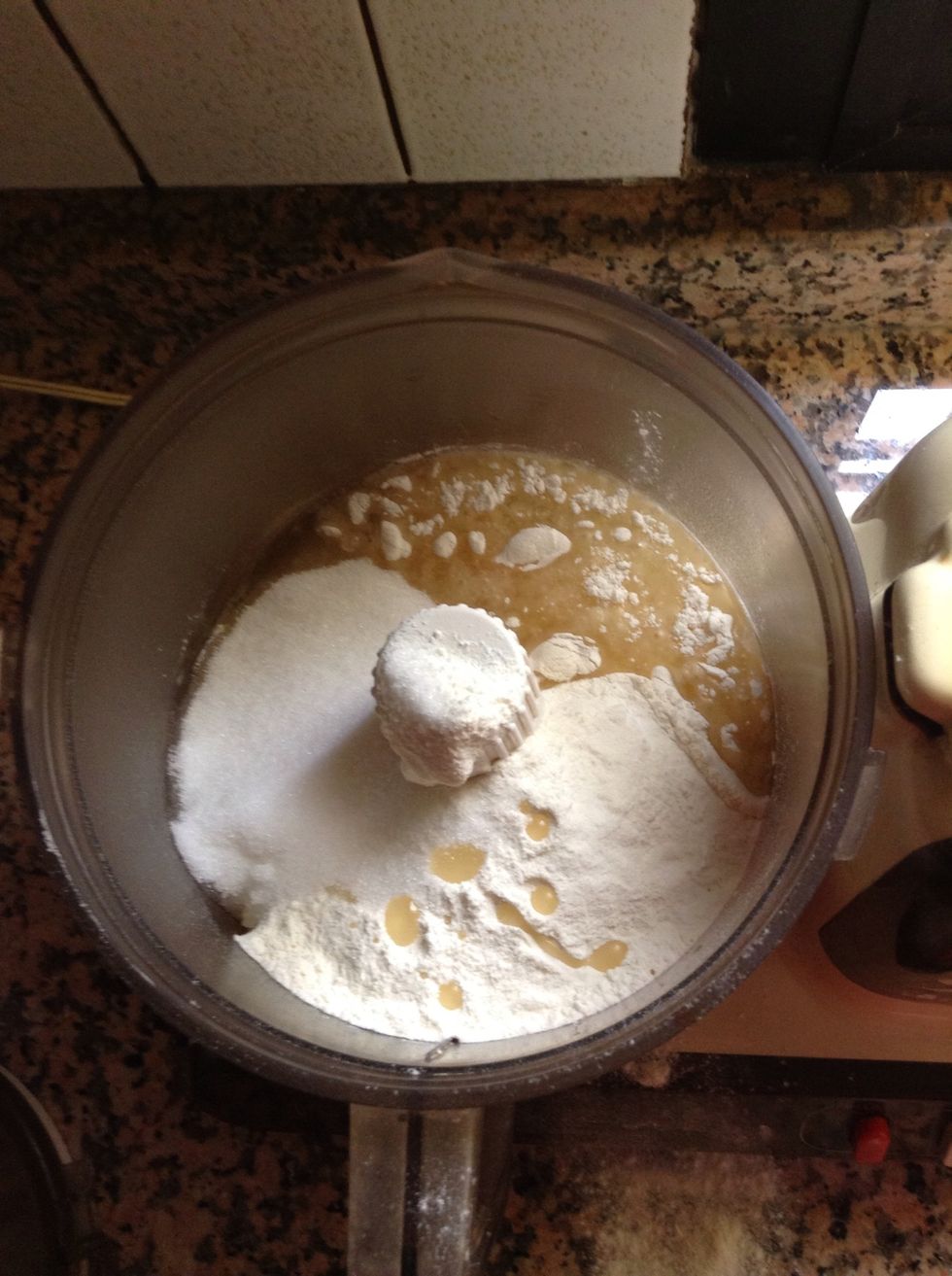 Mix together flour, sugar, egg, yogurt, salt, baking powder, oil and vanilla extract.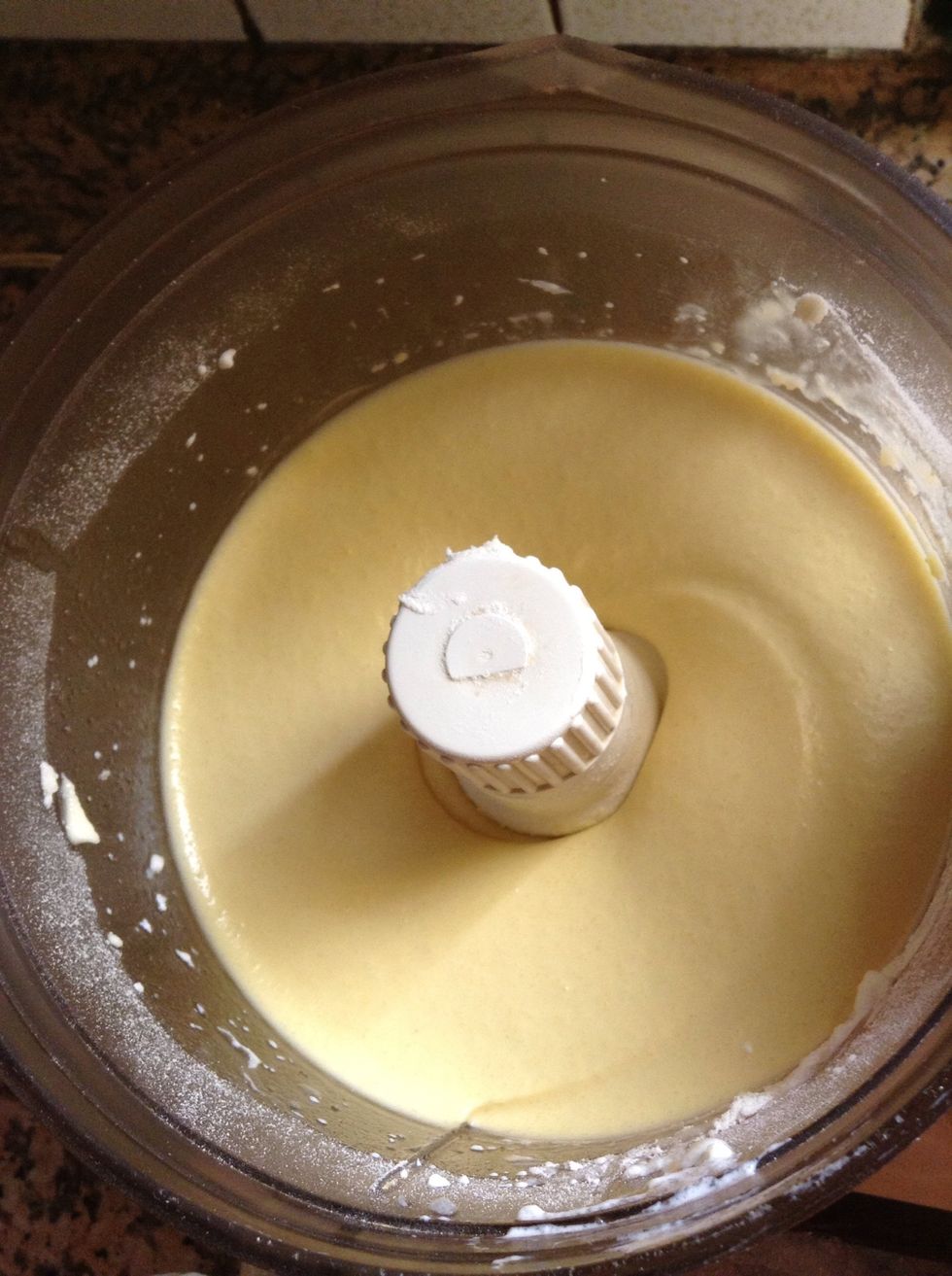 Your mixture will be runny.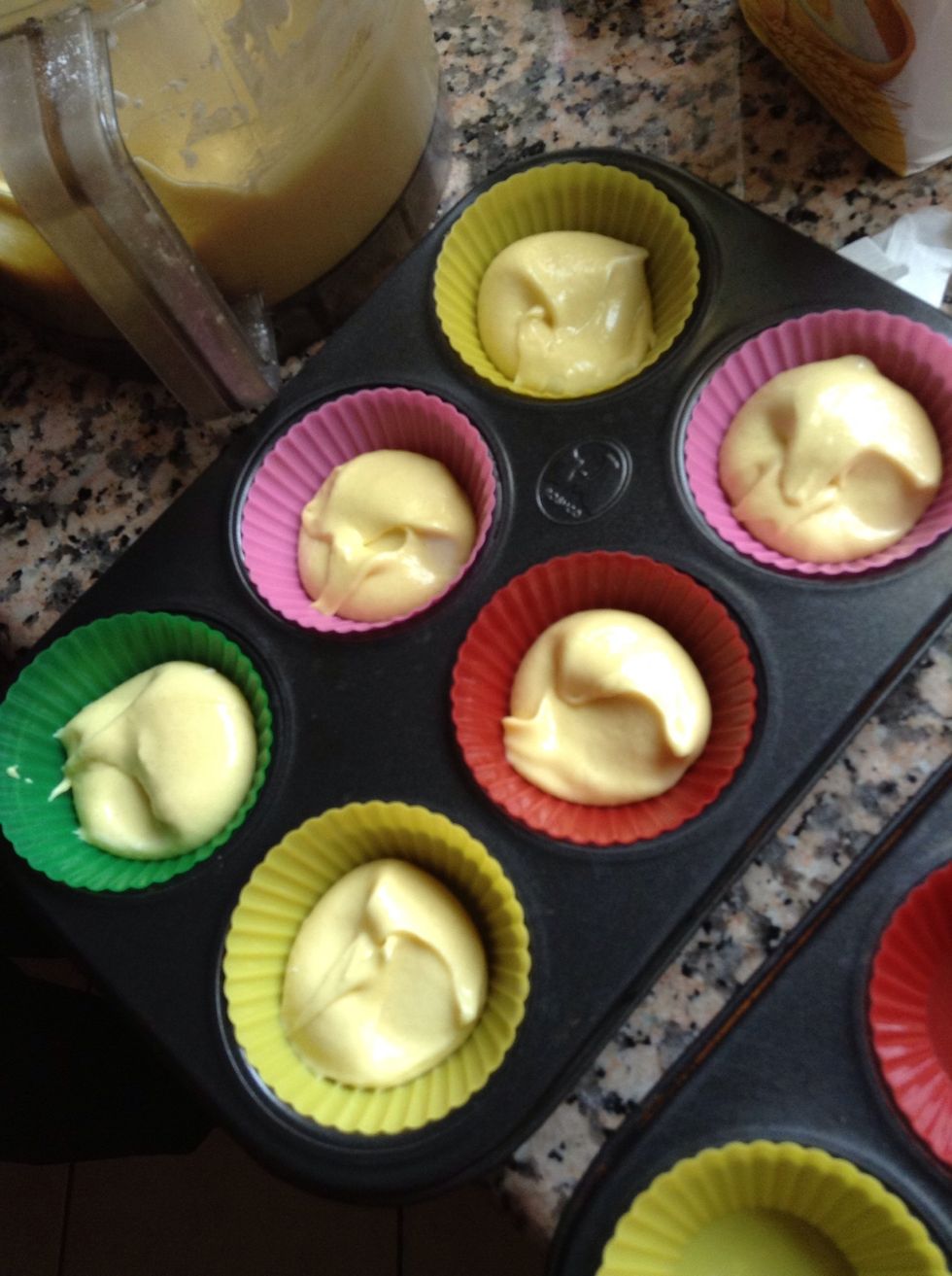 Fill the paper cases with a tablespoon of your mixture.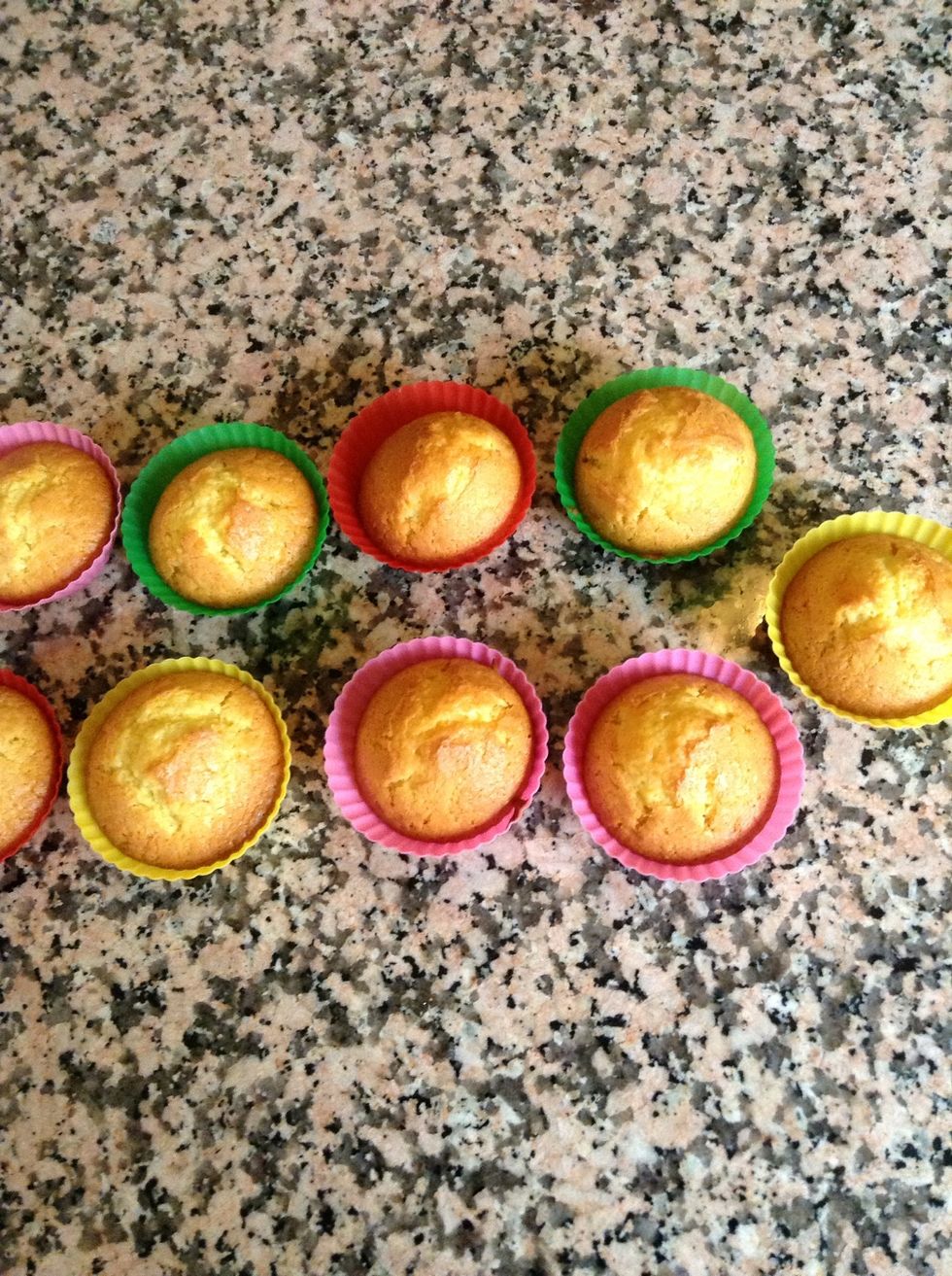 Bake your muffins in a preheated oven (170ºC) for 15 minutes. They will be well raised and golden. Let them cool.
Melt your chocolate bar with 40 grams of butter over slow heat.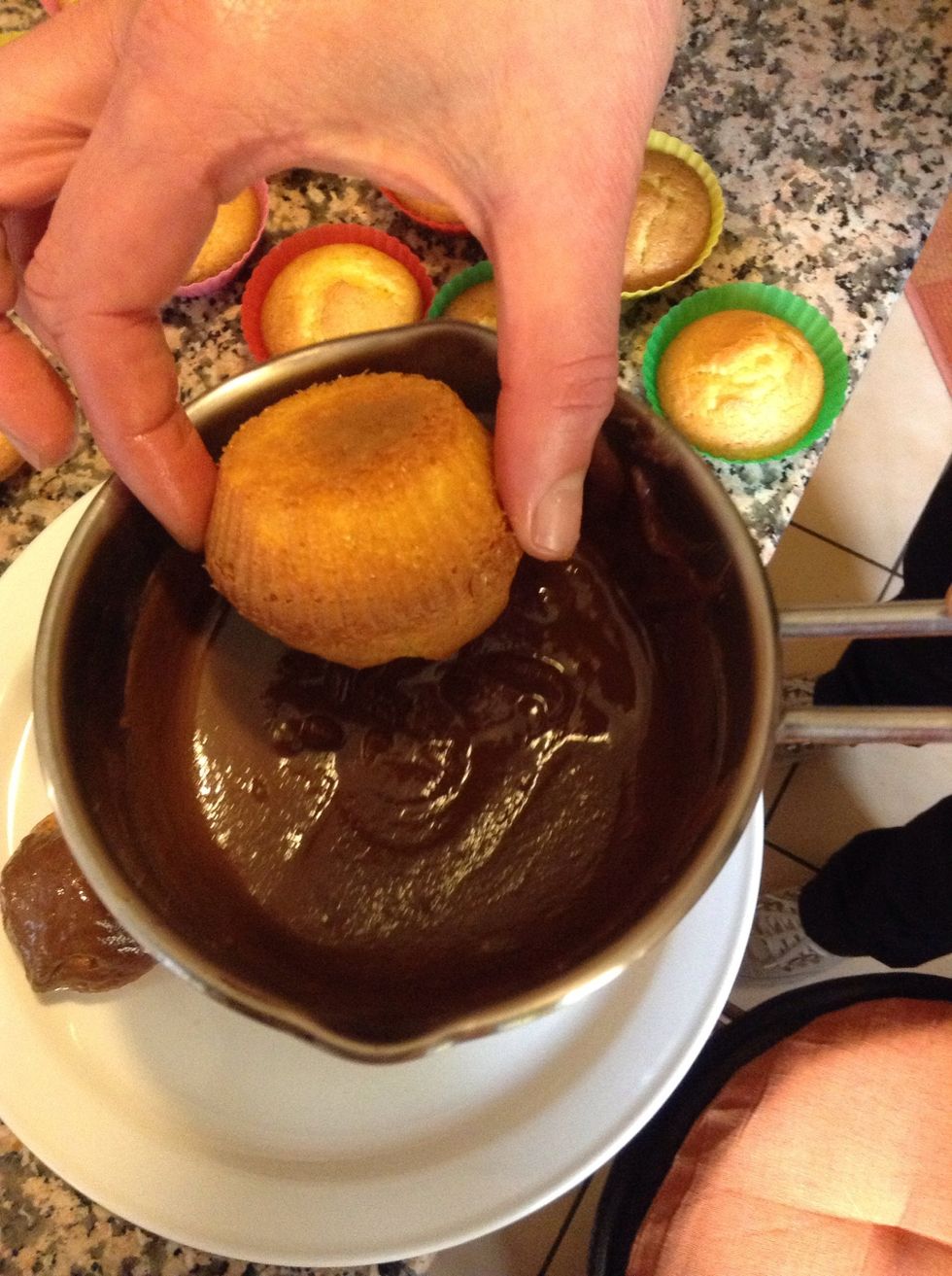 Dip the top of your muffins in the melted chocolate.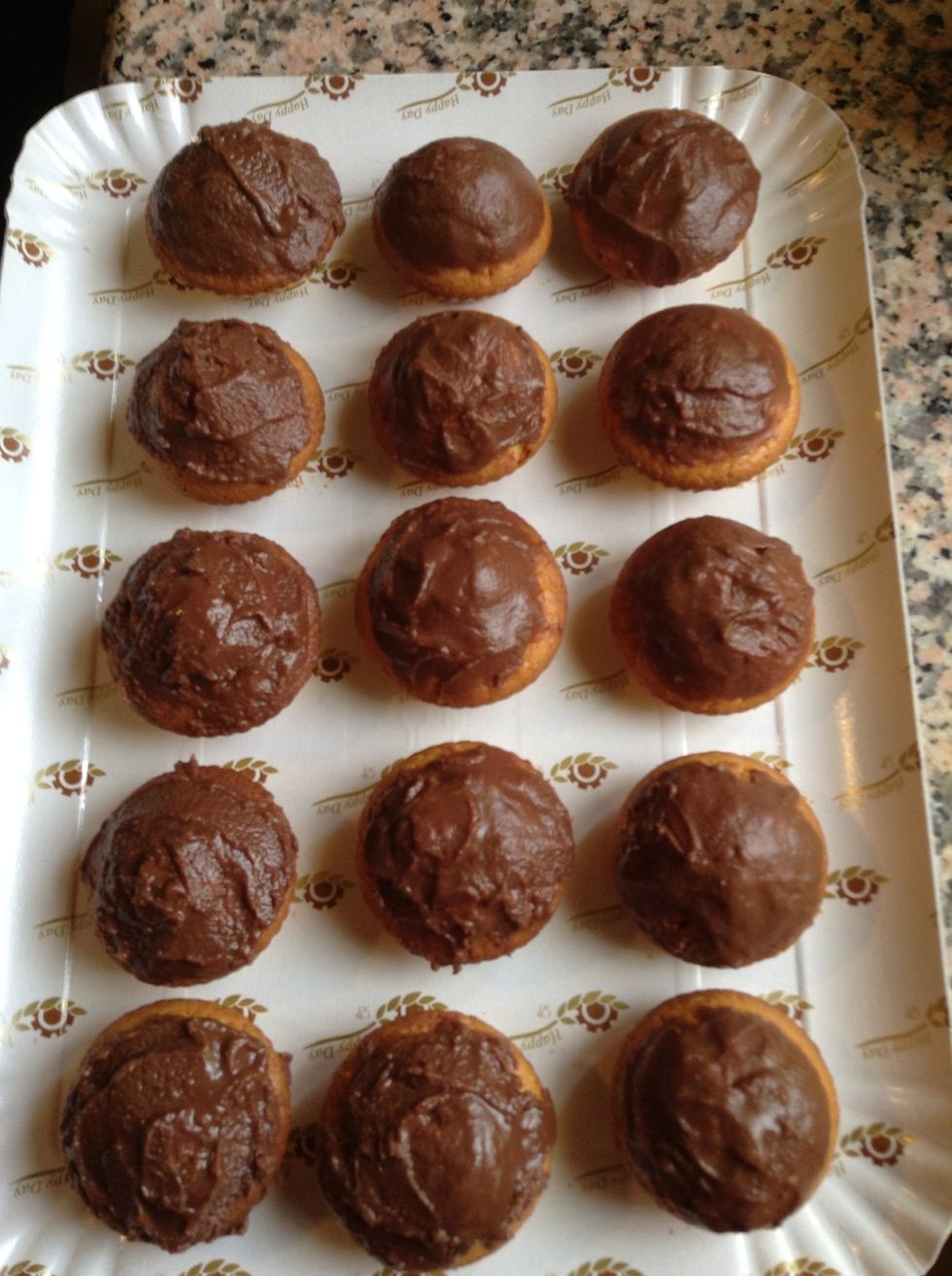 Using a spatula, spread uniformly your chocolate on the top. Let them cool for 15 minutes.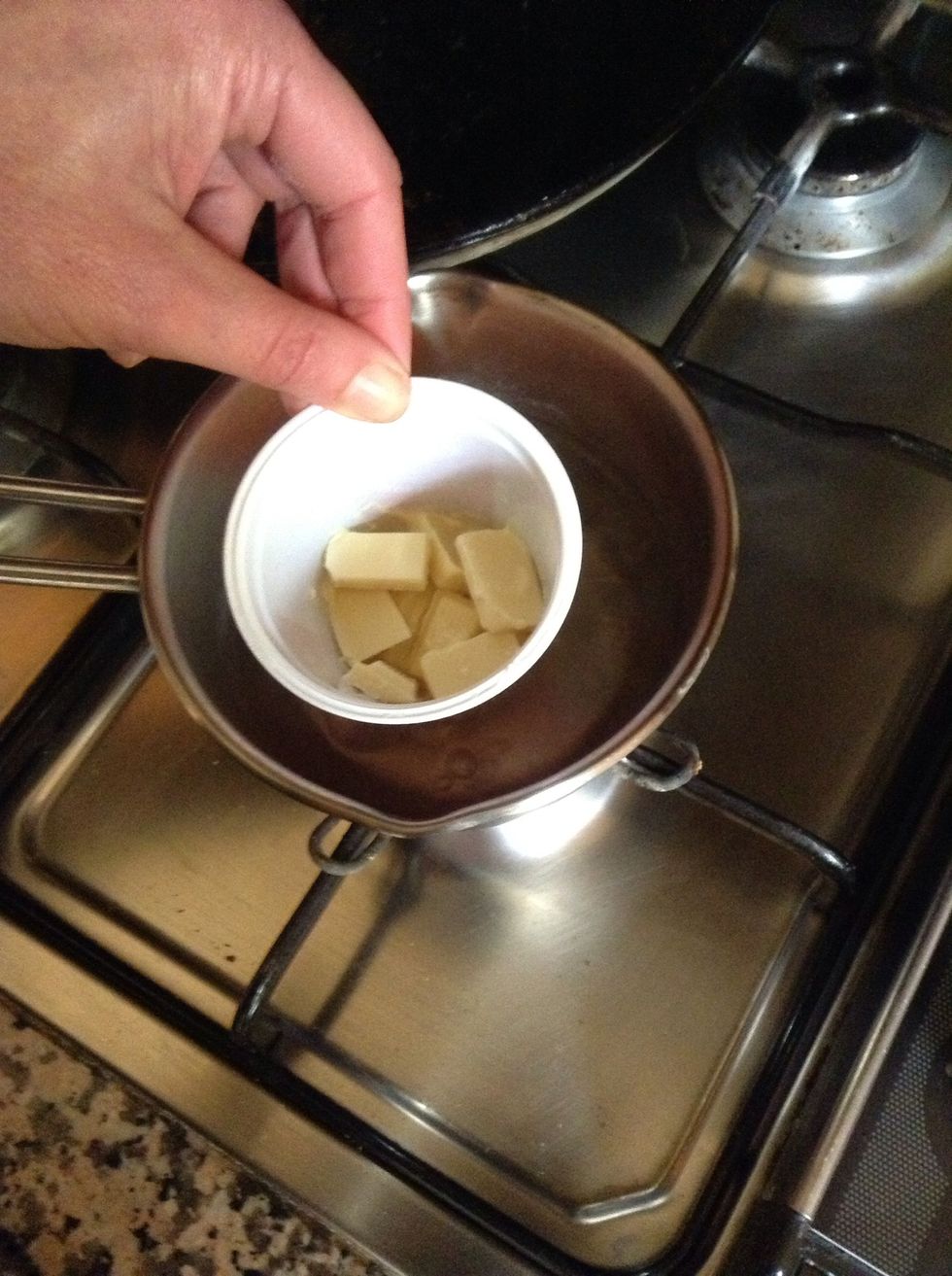 Melt your white chocolate with 10 grams of butter. Don't let it burn.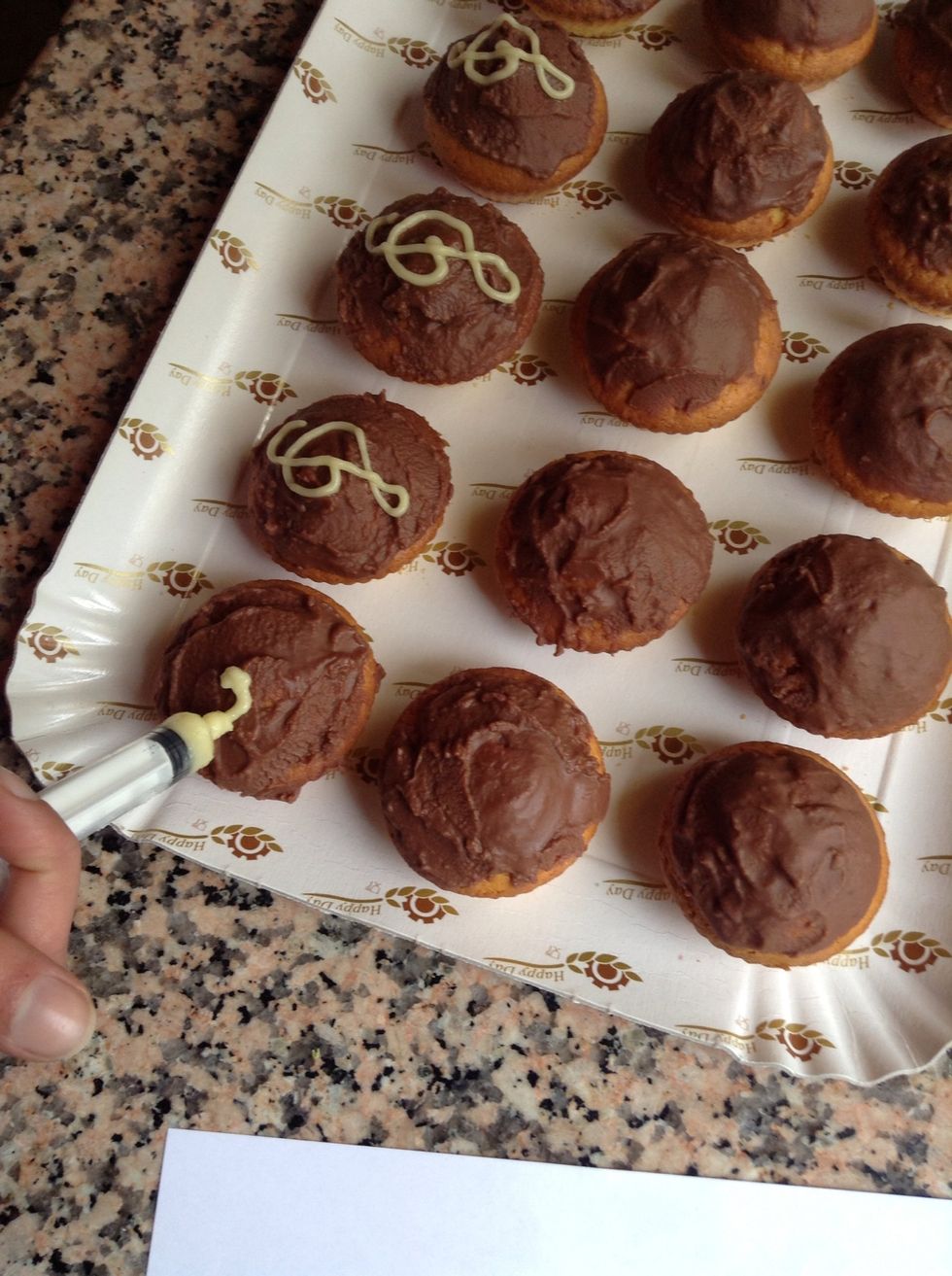 Fill a syringe with the white chocolate and draw a treble clef on the top.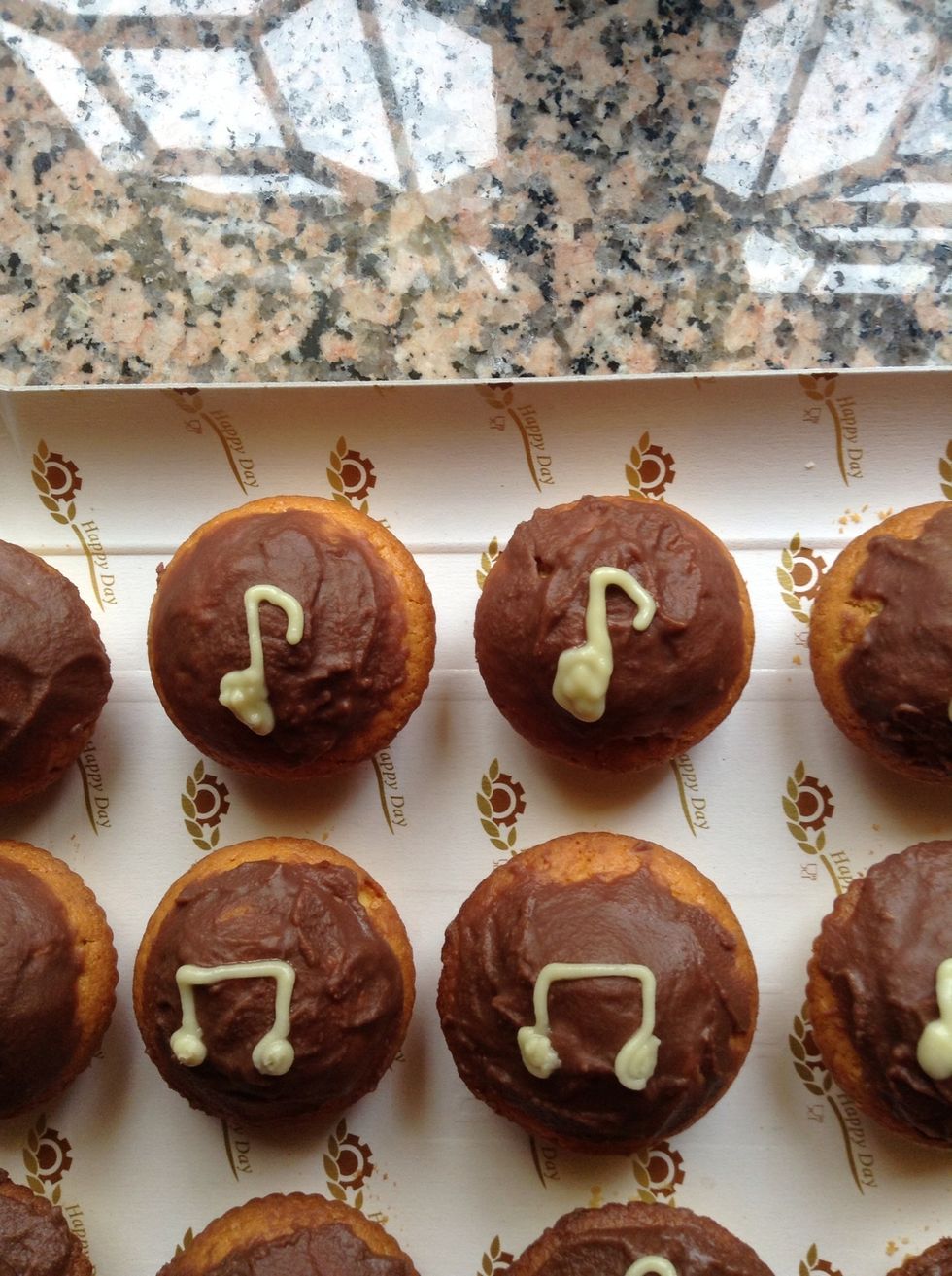 Draw also some notes in the same way.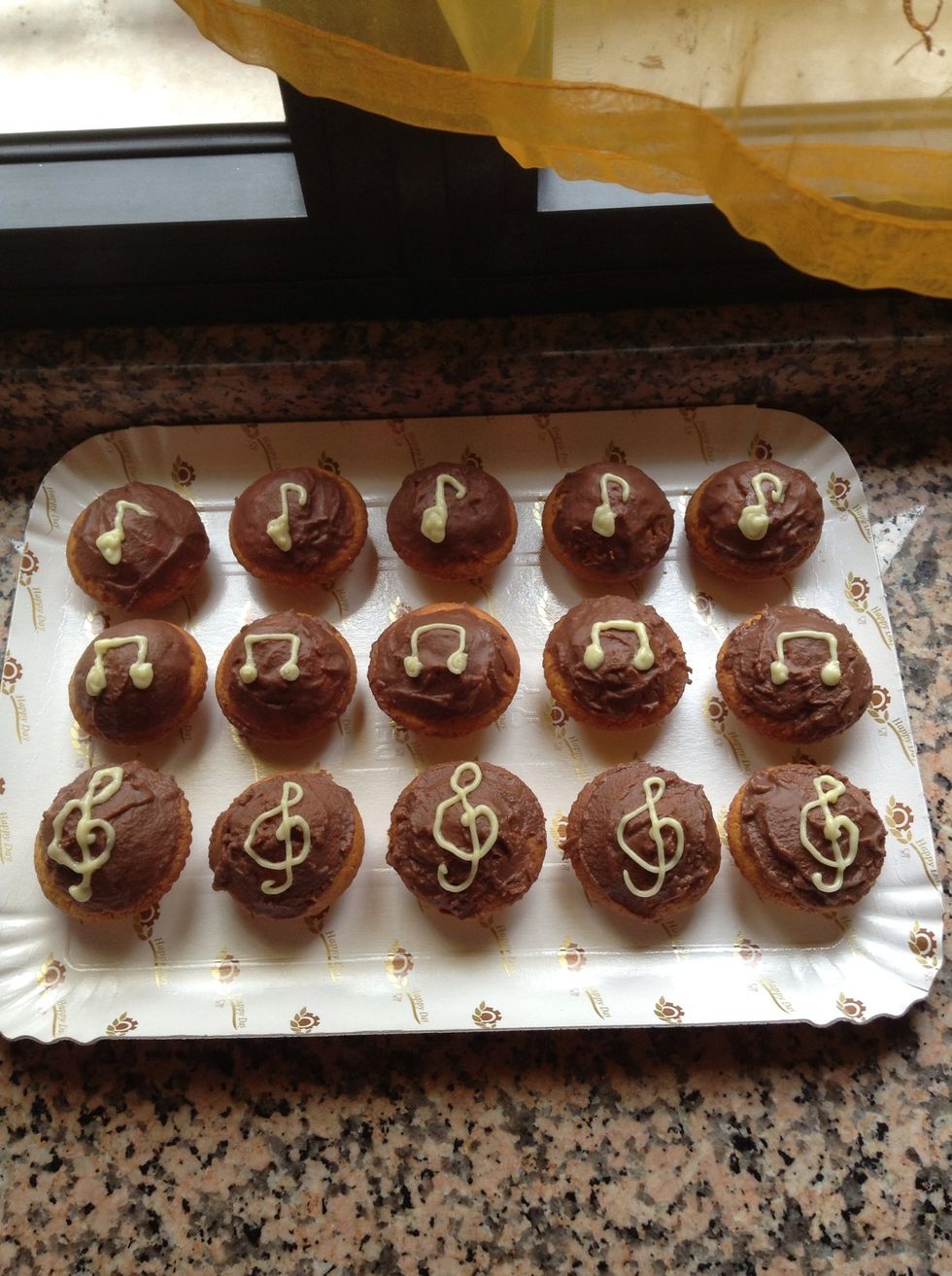 Let them cool for a few minutes before you serve them :)
125.0ml Yogurt
250.0g Flour
100.0g Sugar
100.0ml Oil
1.0Tbsp Baking powder
1.0 Egg
1.0tsp Vanilla extract
1.0 Pinch of salt
100.0g Chocolate bar
50.0g White chocolate bar
50.0g Butter