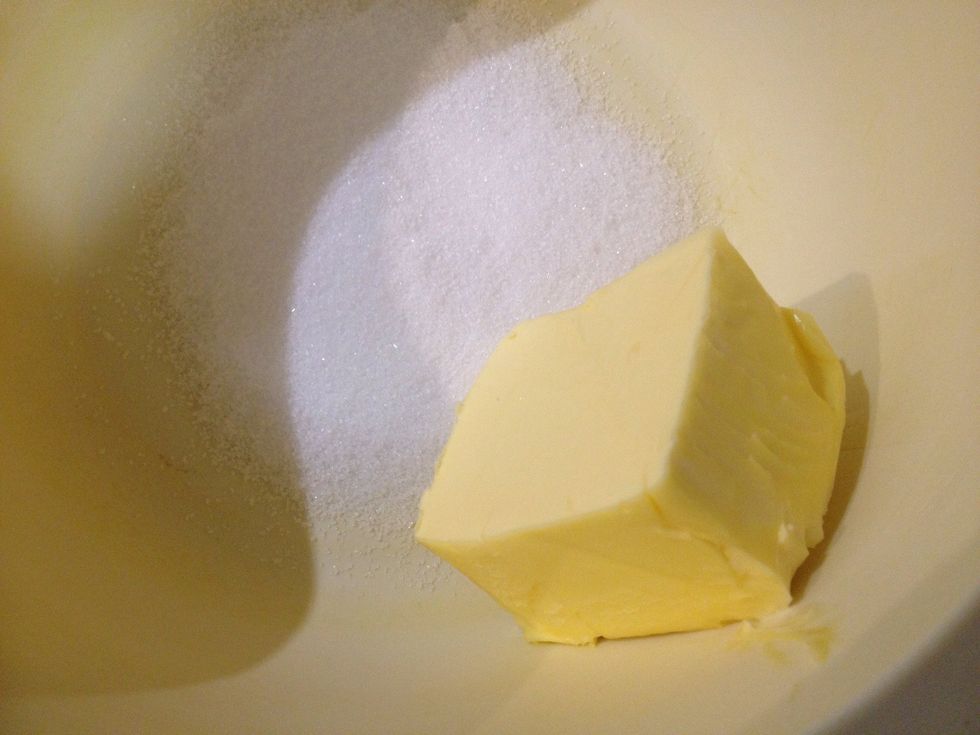 Preheat oven to 180deg C. Grease a 20cm baking dish. .
Using a mixer - cream butter and sugar until light and creamy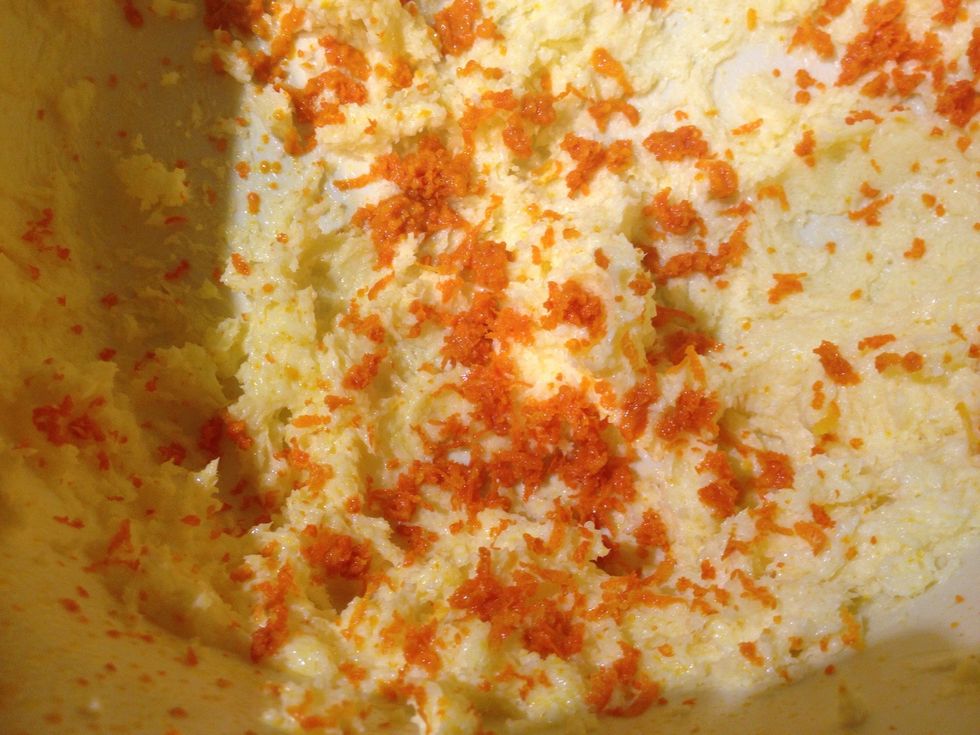 Add the orange zest and mix well.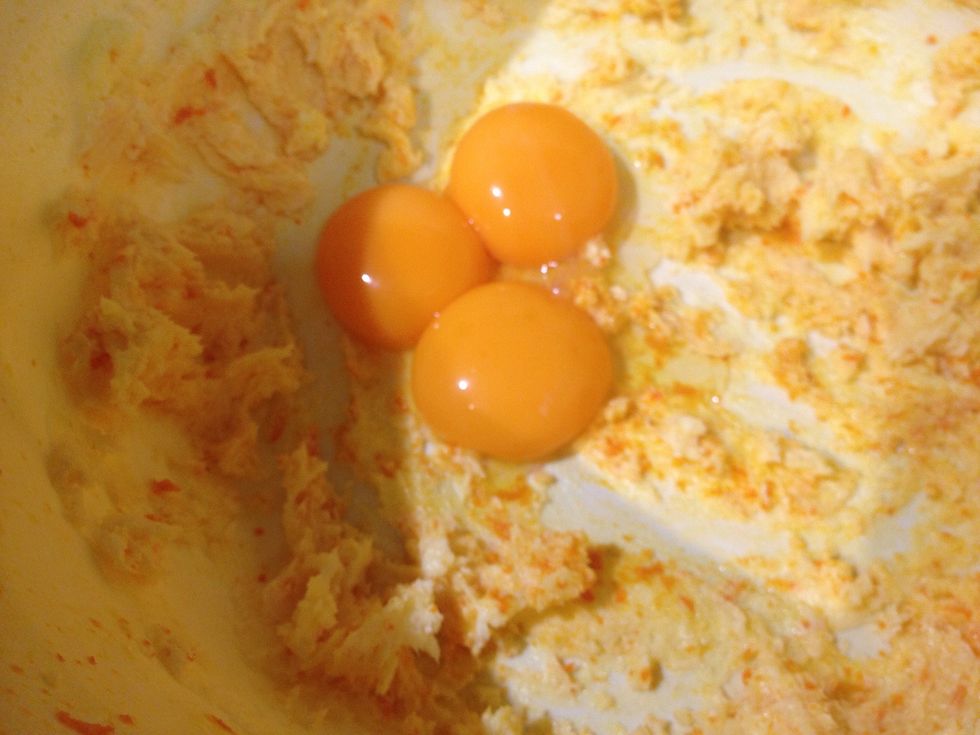 Now add the egg yolks and mix well.
Now add the fresh ricotta and mix till fluffy
Now fold in plain flour, almond meal, and baking powder till well combined.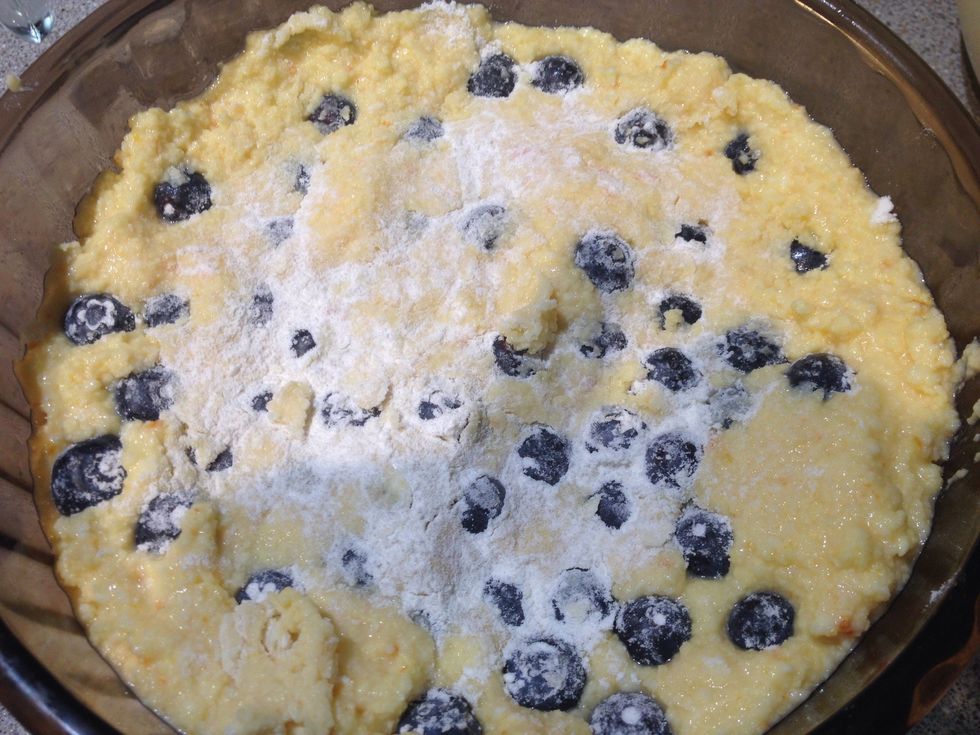 Now top up with the rest of the batter and the blueberries.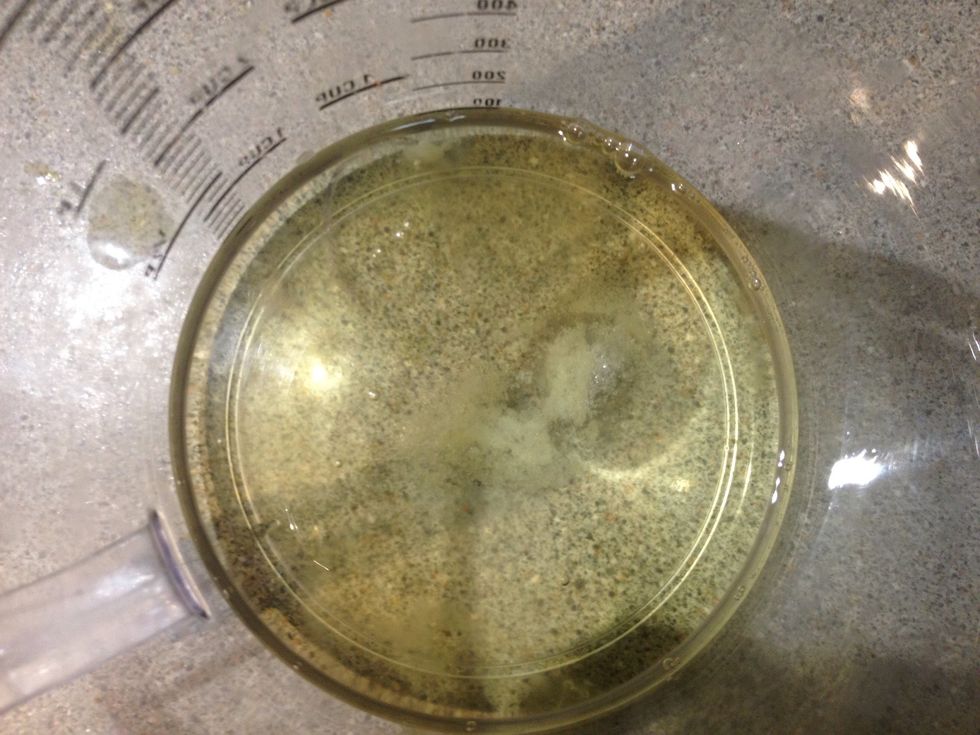 In a separate dry bowl, whisk egg white with a pinch of salt.
Whisk to stiff peaks.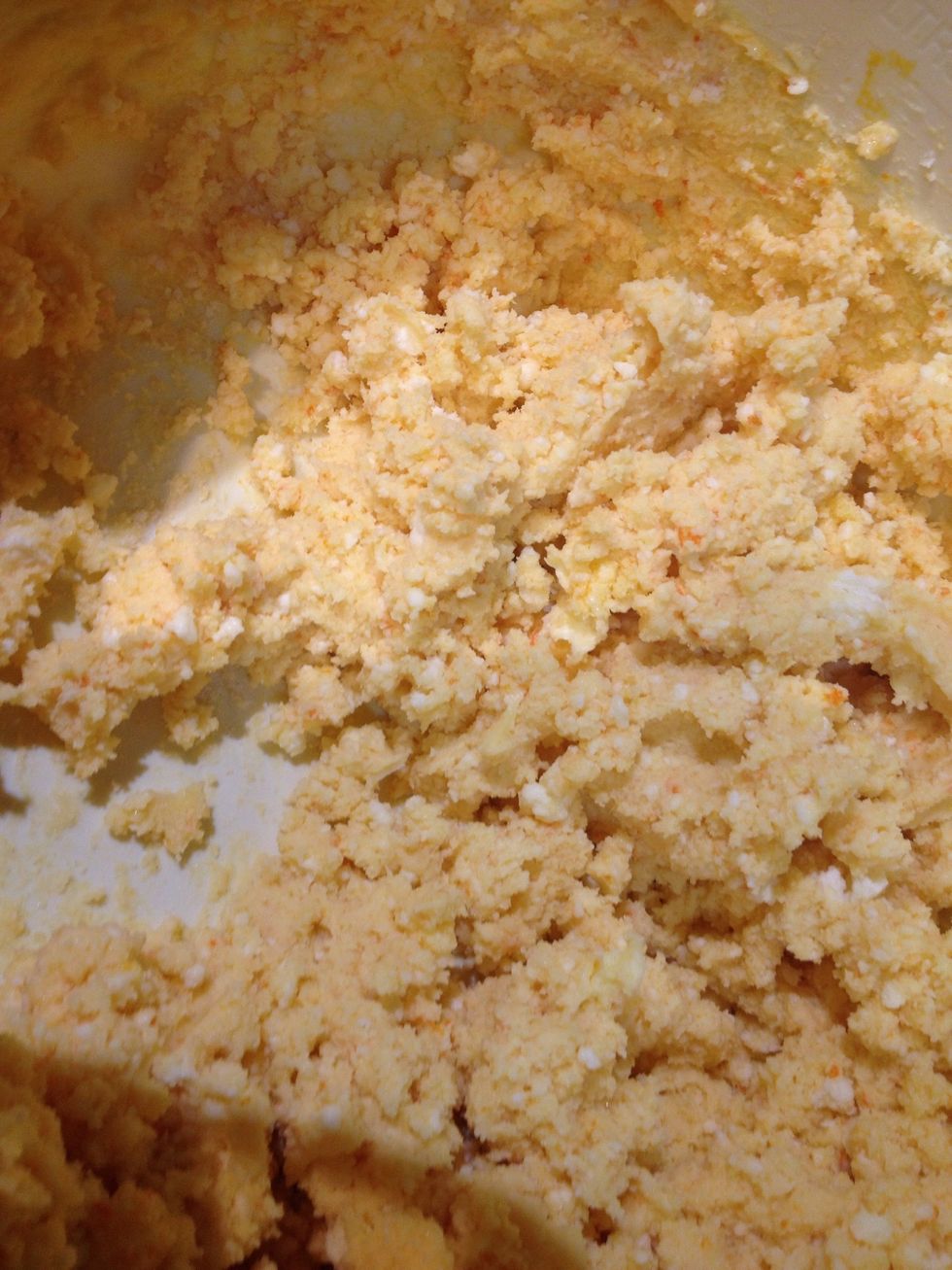 Add the egg white mixture to the butter mixture in 3 batches. Carefully mix through to retain the airiness of the egg whites.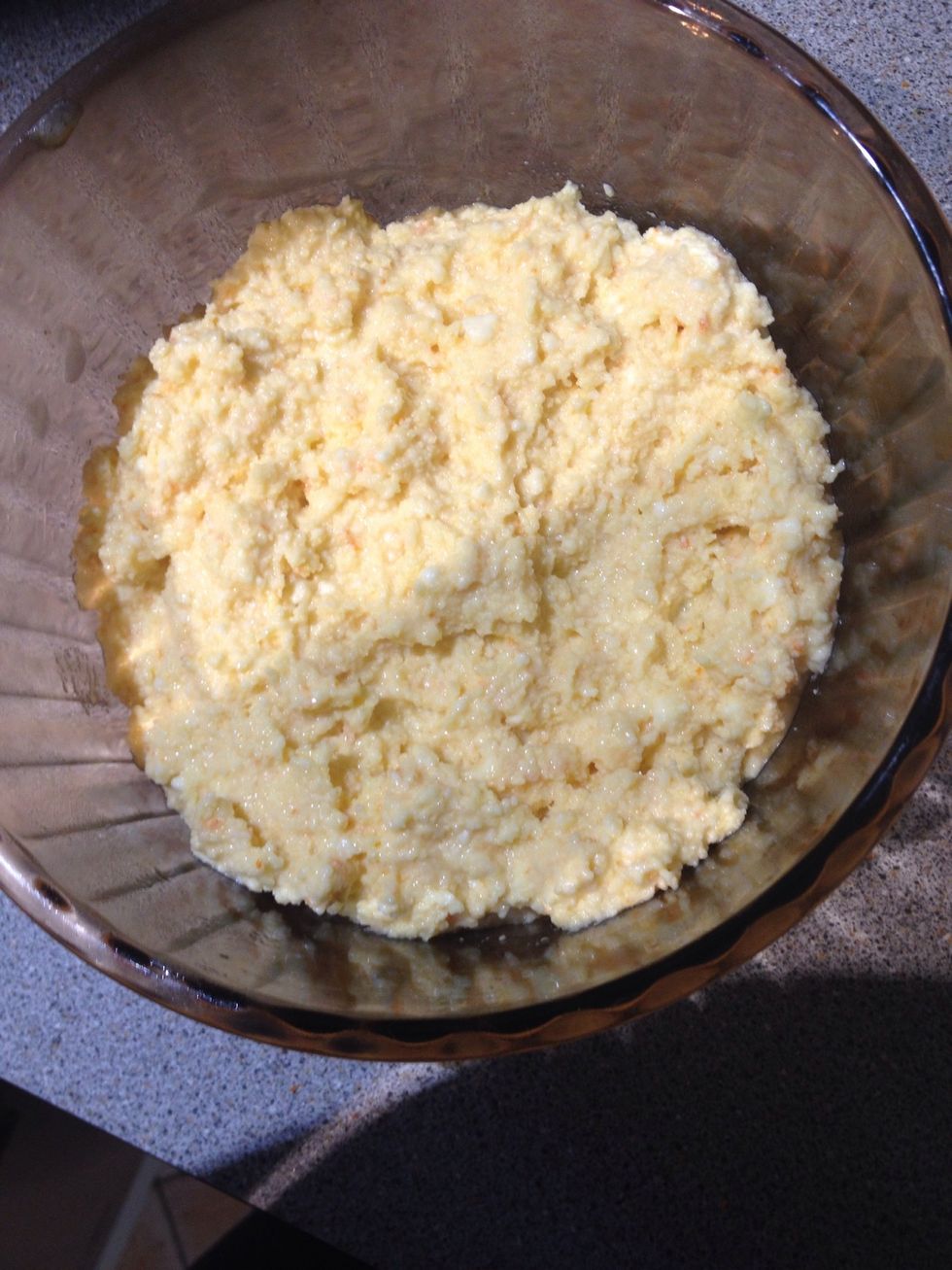 Place half of the cake batter in the prepared baking dish. Place blueberry in a bowl and sprinkle a teaspoon of plain floor.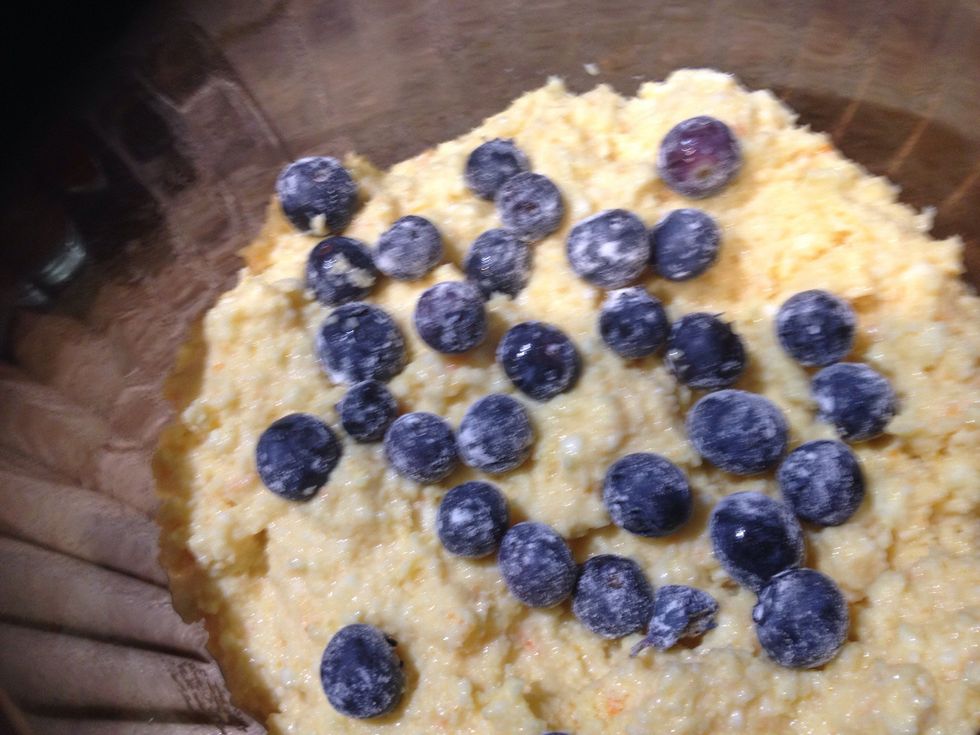 Sprinkle half of the blueberries on the cake(careful not to touch the edges)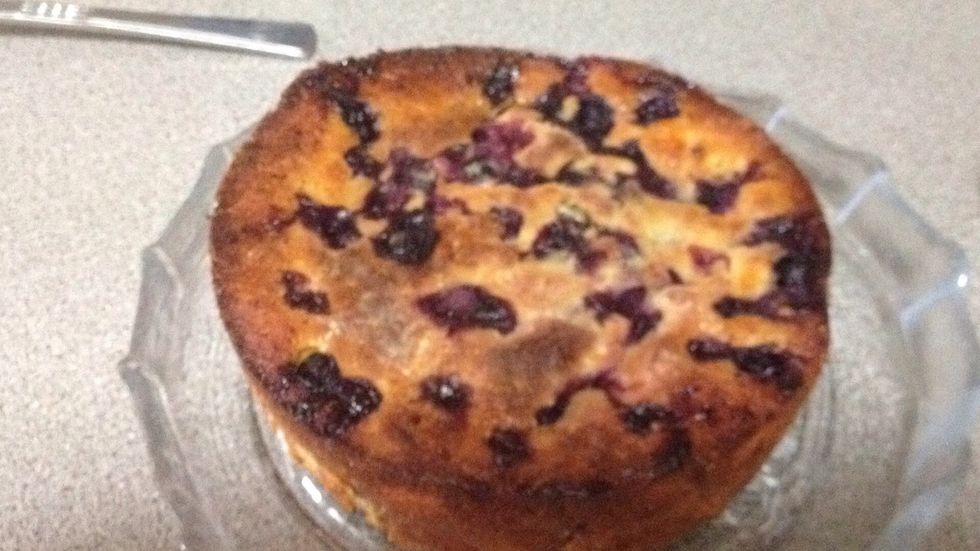 Bake it for 25-40 minutes. Switch the oven off and leave in to cool in the oven for 5 minutes to develop a slight crisp crust.
Make the syrup by brewing the tea and adding sugar and orange juice. Allow it to boil for 5 minutes and it resembles a light syrup. Serve warm syrup on room temperature cake.
250.0g Fresh Ricotta
150.0g Unsalted butter,softened
125.0g Caster Sugar
3.0 Oranges (Zest only, finely grated)
3.0 Eggs, separated
25.0g Almond Meal
100.0g Plain Flour
2.0tsp Baking Powderr
100.0g Blueberries
Milk if needed
Lady Grey Syrup
2.0 Lady Grey Tea Bags
2/3c Boiling Water
1/2c Caster Sugar
1/2 Orange (Juice only)