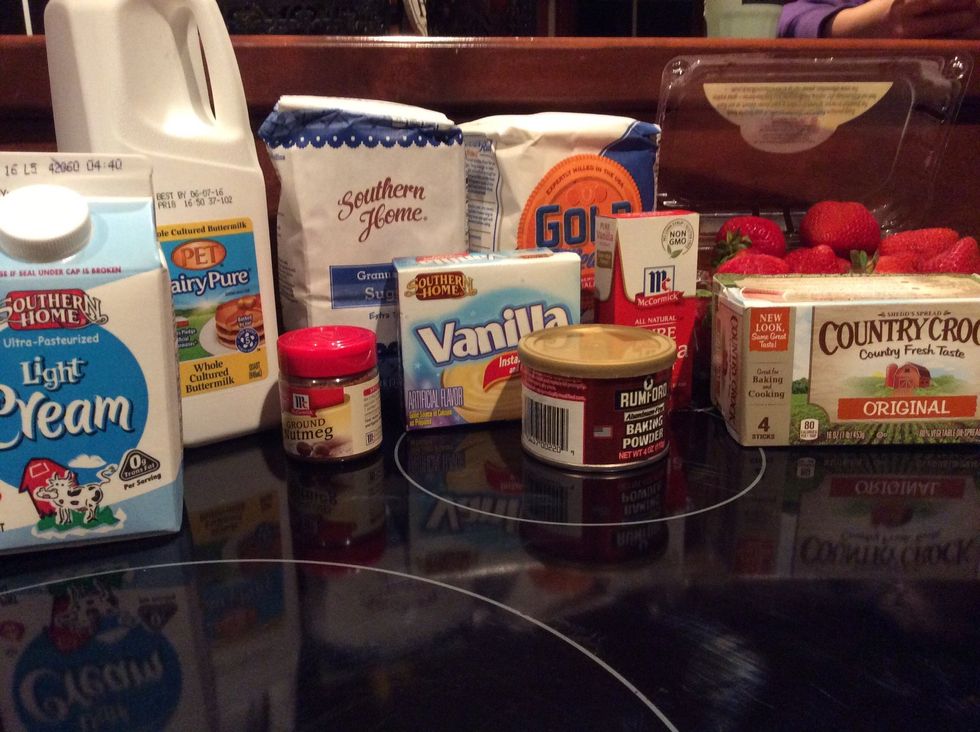 All ingredients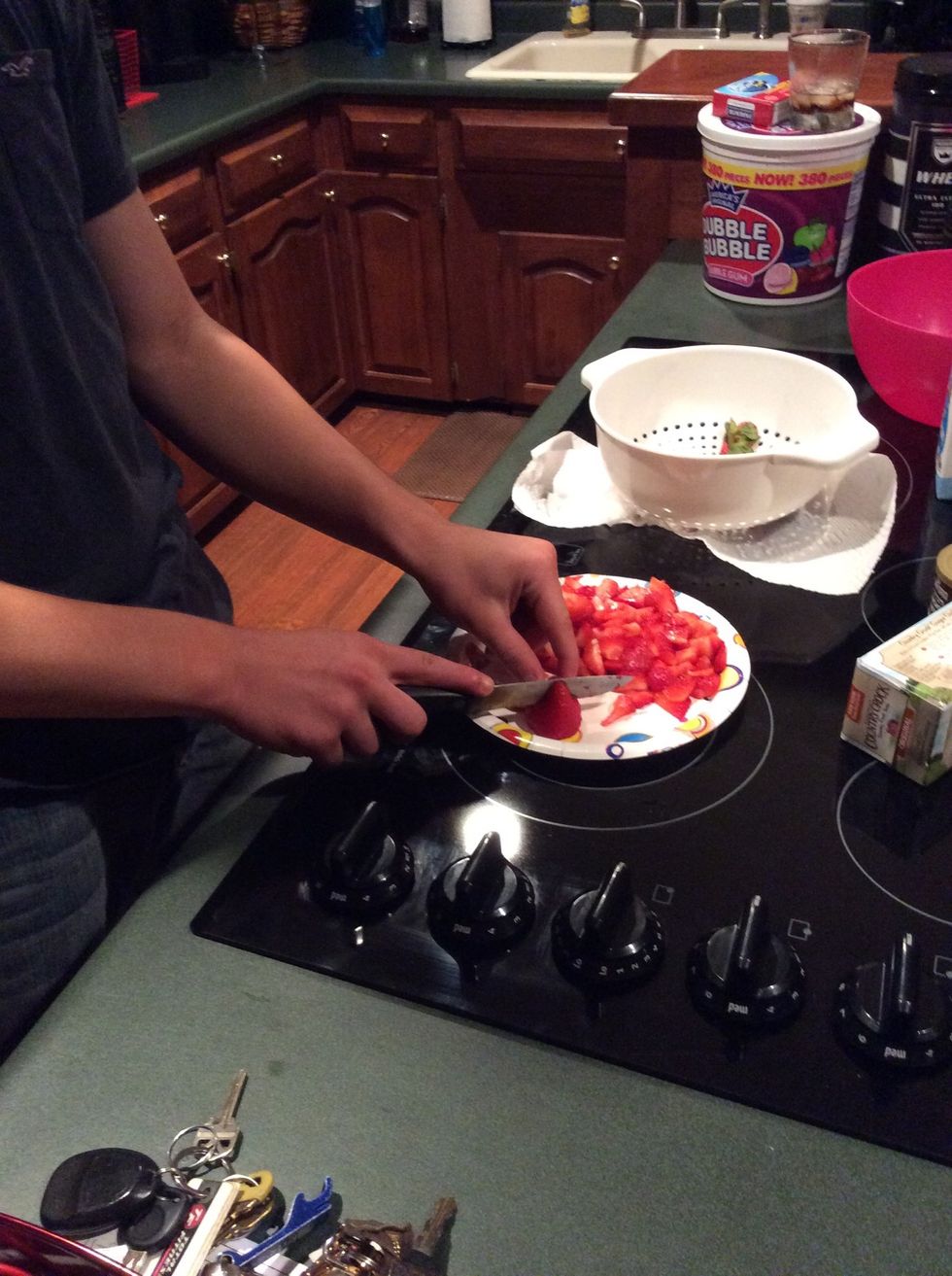 1. Washed and chopped strawberries.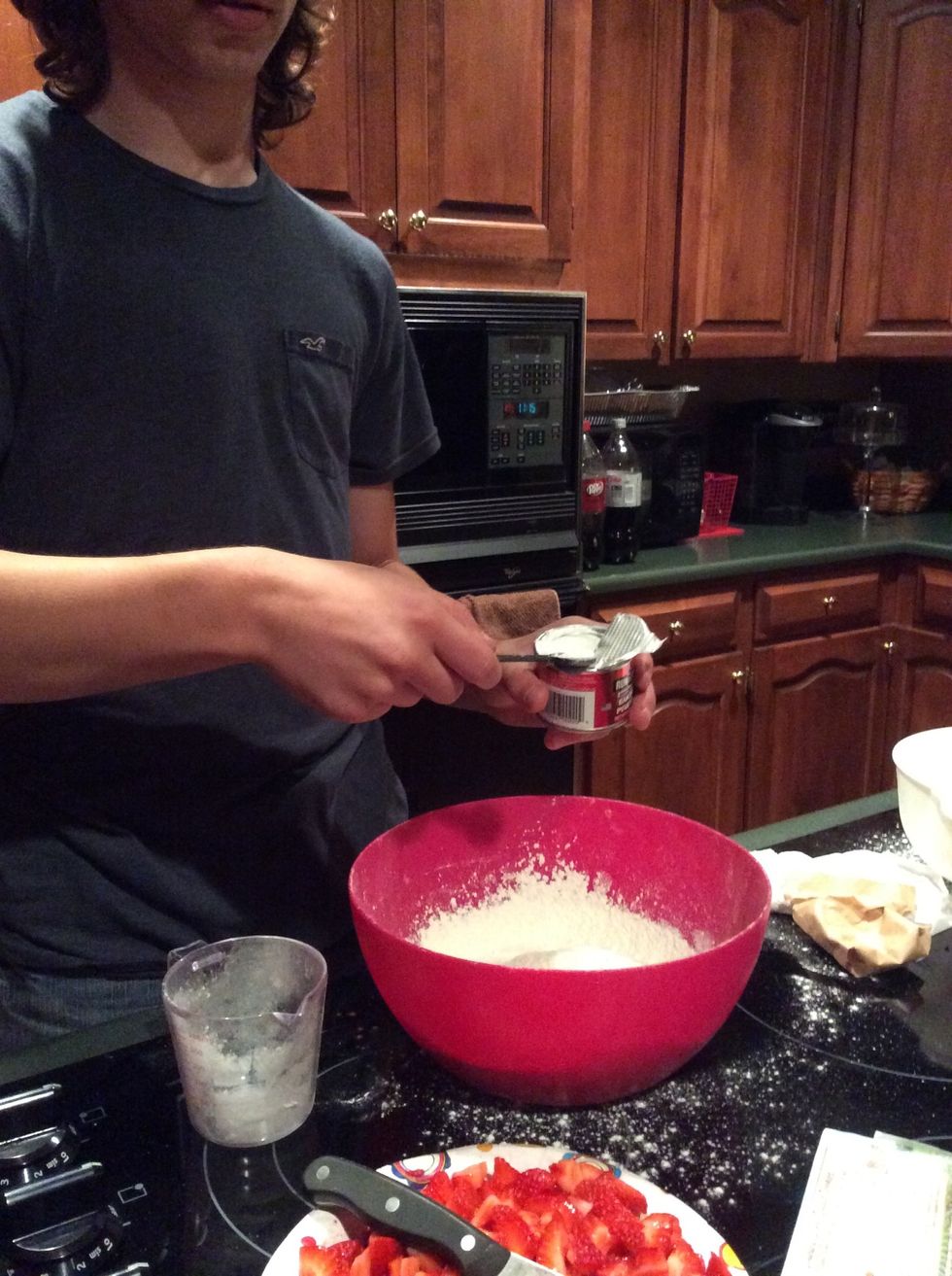 2. Put sugar and salt into bowl. Sift in flour, baking powder, and nutmeg.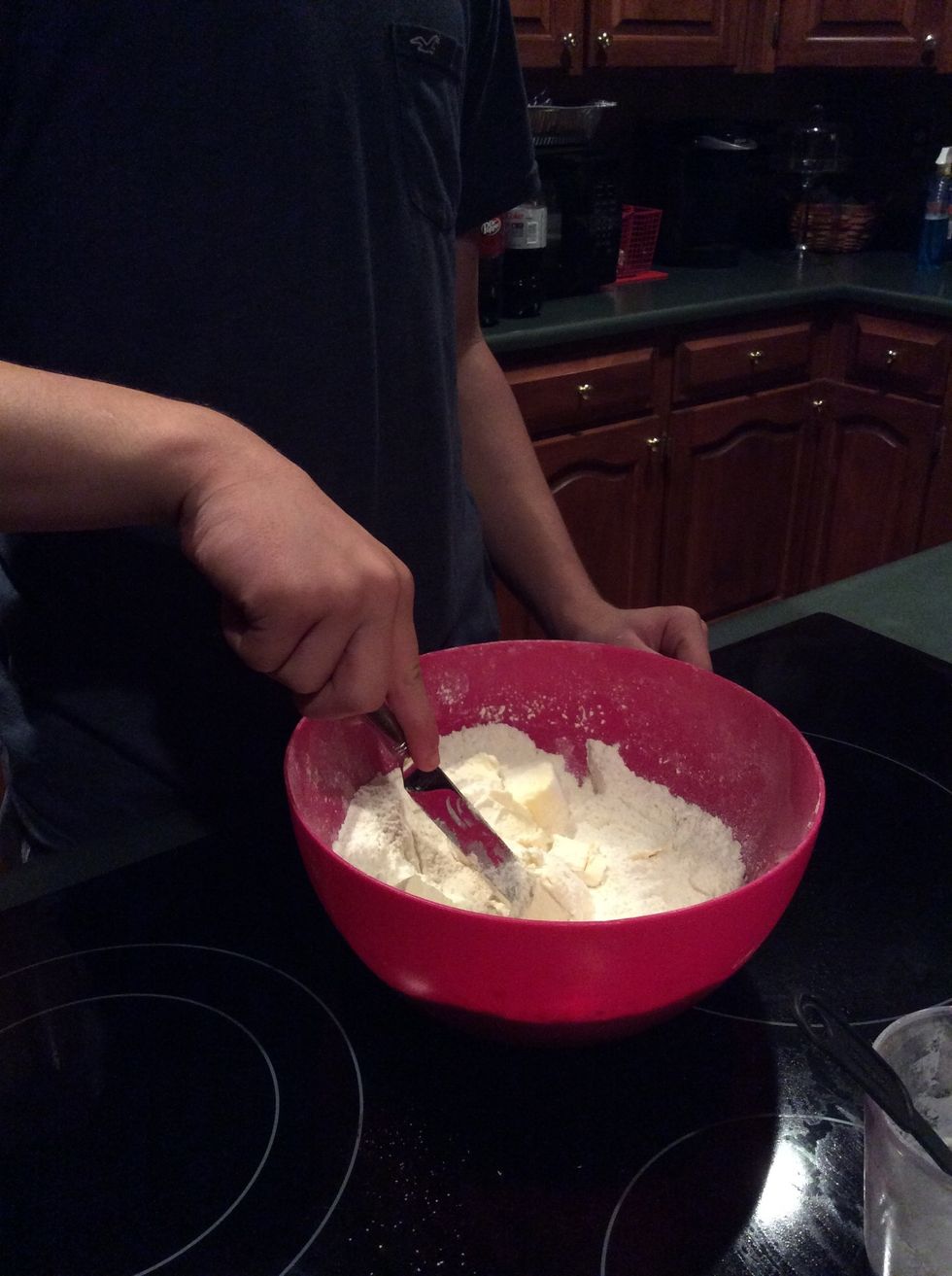 3. Add in butter and mix until it looks like breadcrumbs.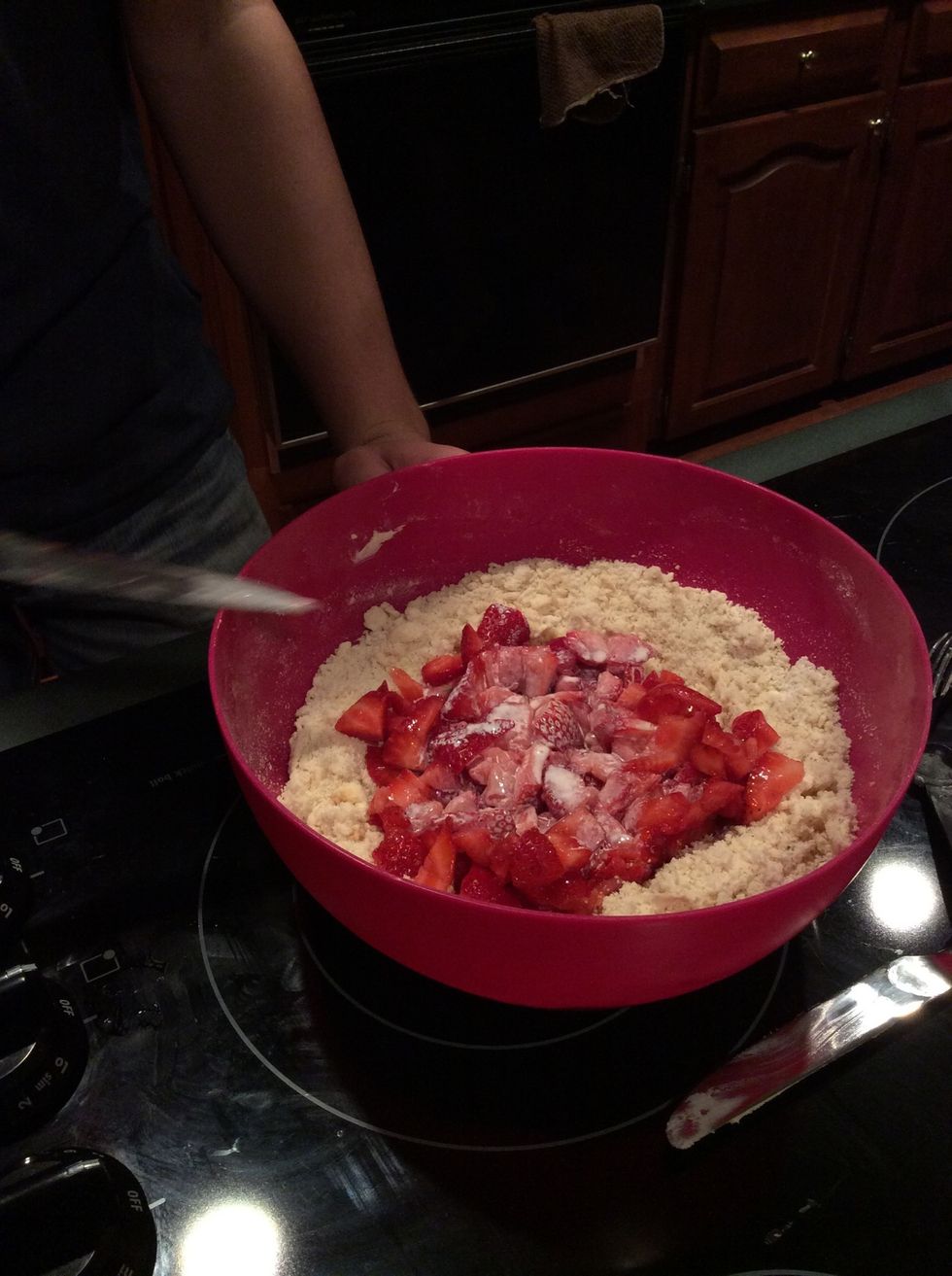 4. Make a hole in the middle and add in strawberries, vanilla essence, buttermilk, and cream. Then stir together.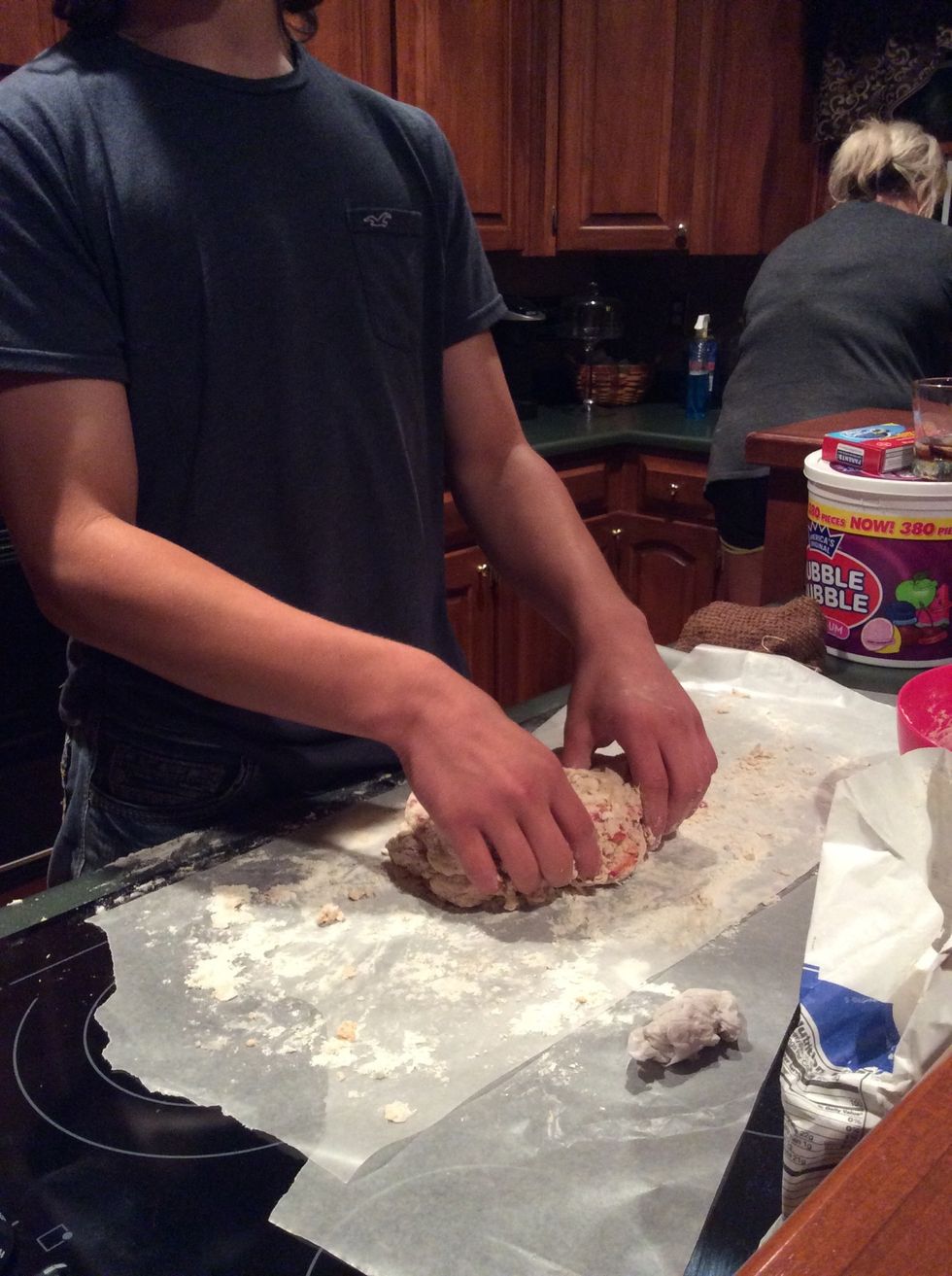 5. Lightly dust flour and knead the dough.
6. Cut out scones and place on baking pan.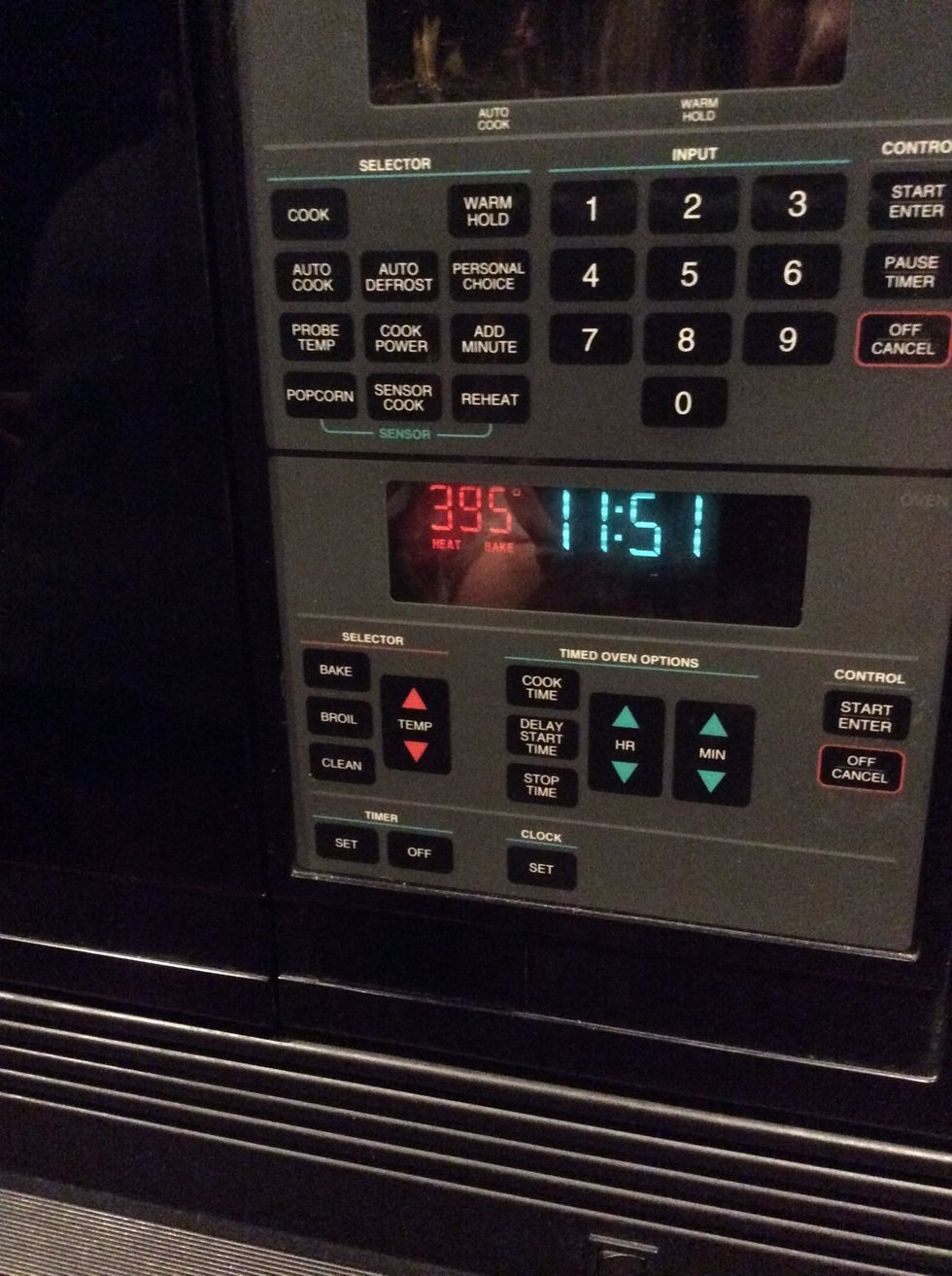 7. Place in preheated oven for 10-15 minutes or until lightly brown.
Let cool for 5min then eat!
390g Gloria Plain Flour
125g granulated white sugar
40g of custard powder
1 ½ tbsp baking powder
1/2 tsp salt
1/2 tsp ground nutmeg
1 punnet fresh strawberries, chopped
1 1/2 tsp vanilla essence
125 ml buttermilk
125 ml fresh cream
150 g cold margarine/ butter, chopped