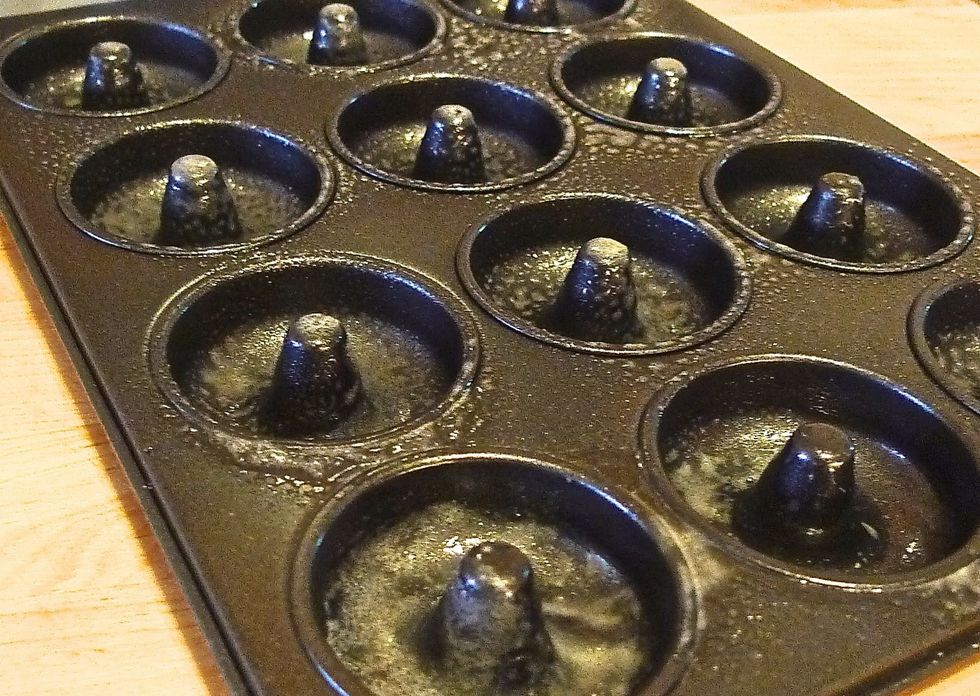 To bake mini doughnuts, first preheat oven to 200 degree C (400 degree F). Then lightly greased a doughnut pan with baking spray.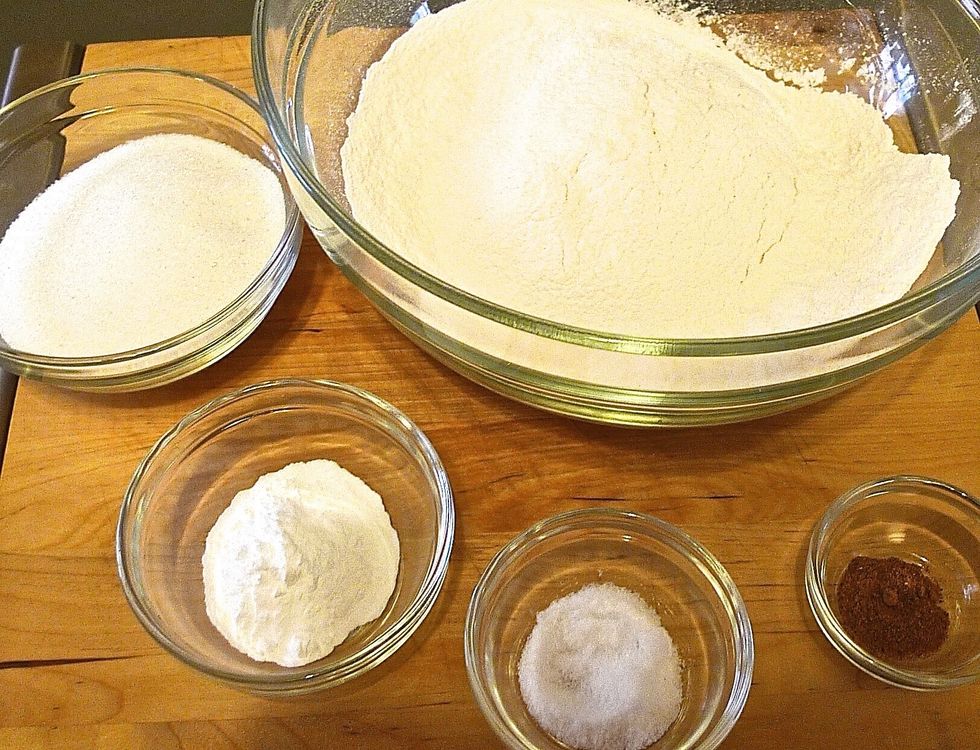 Prepare and measure all DRY ingredients: all-purpose flour, sugar, baking powder, salt, nutmeg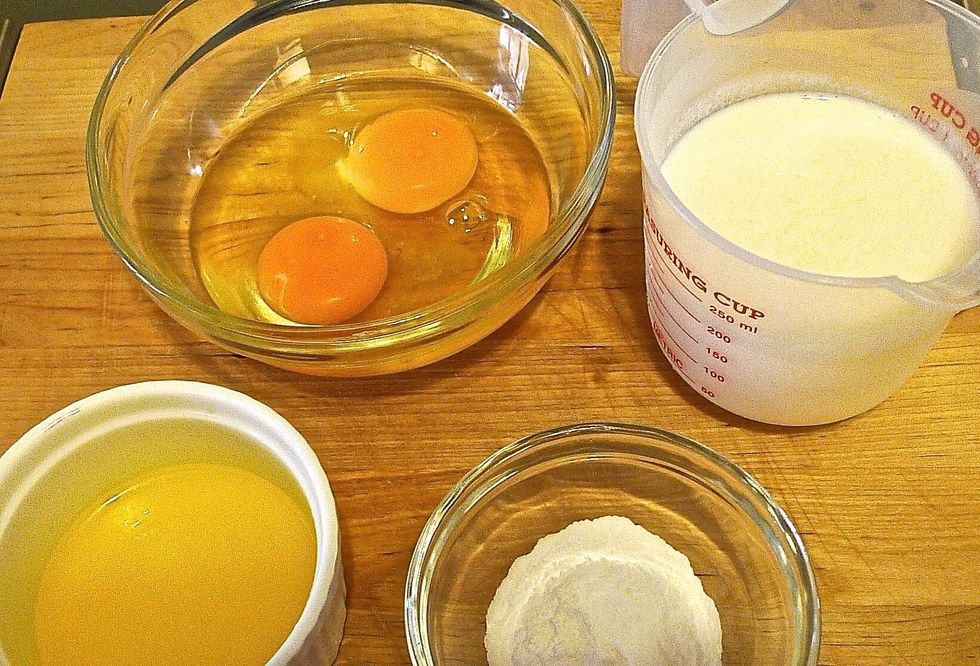 Measure the WET ingredients: eggs, buttermilk, butter (melted).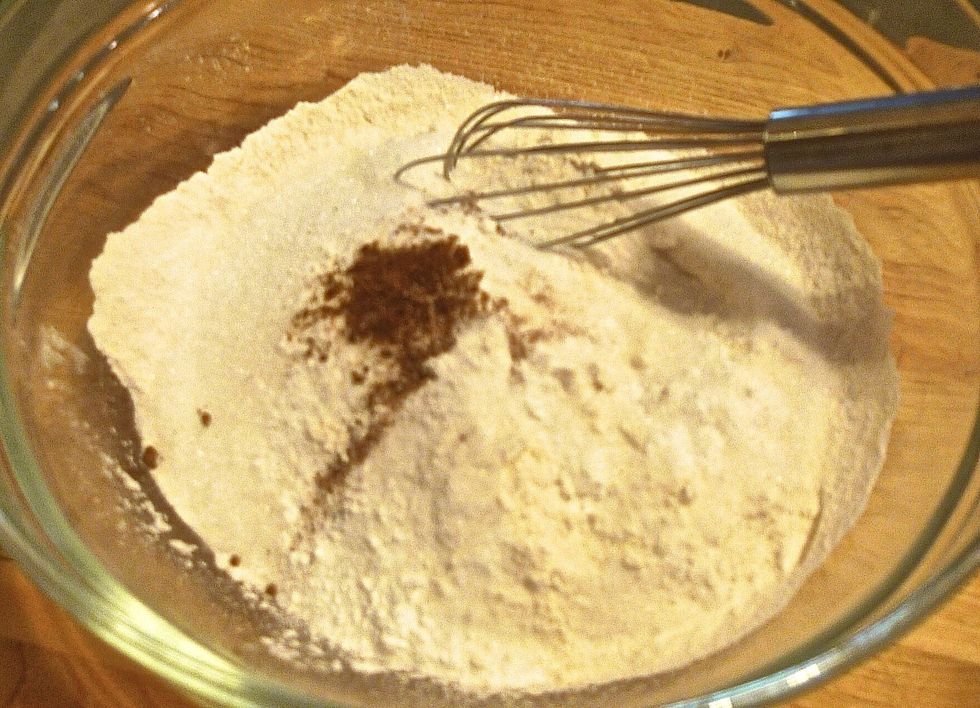 In a large bowl, whisk all DRY ingredients together. Mix well.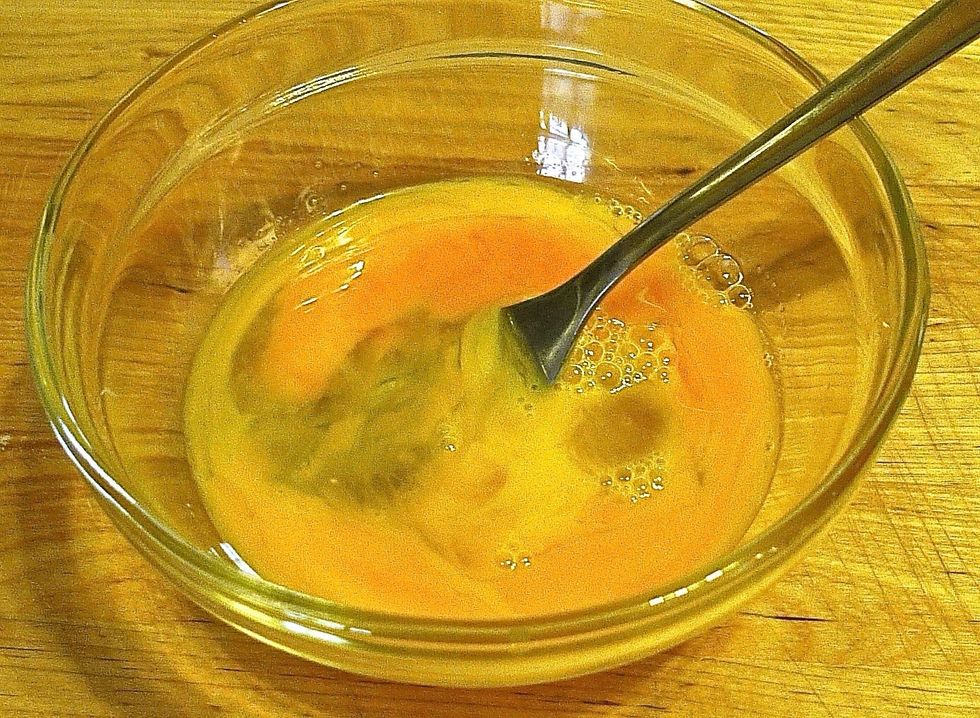 Lightly beat the eggs.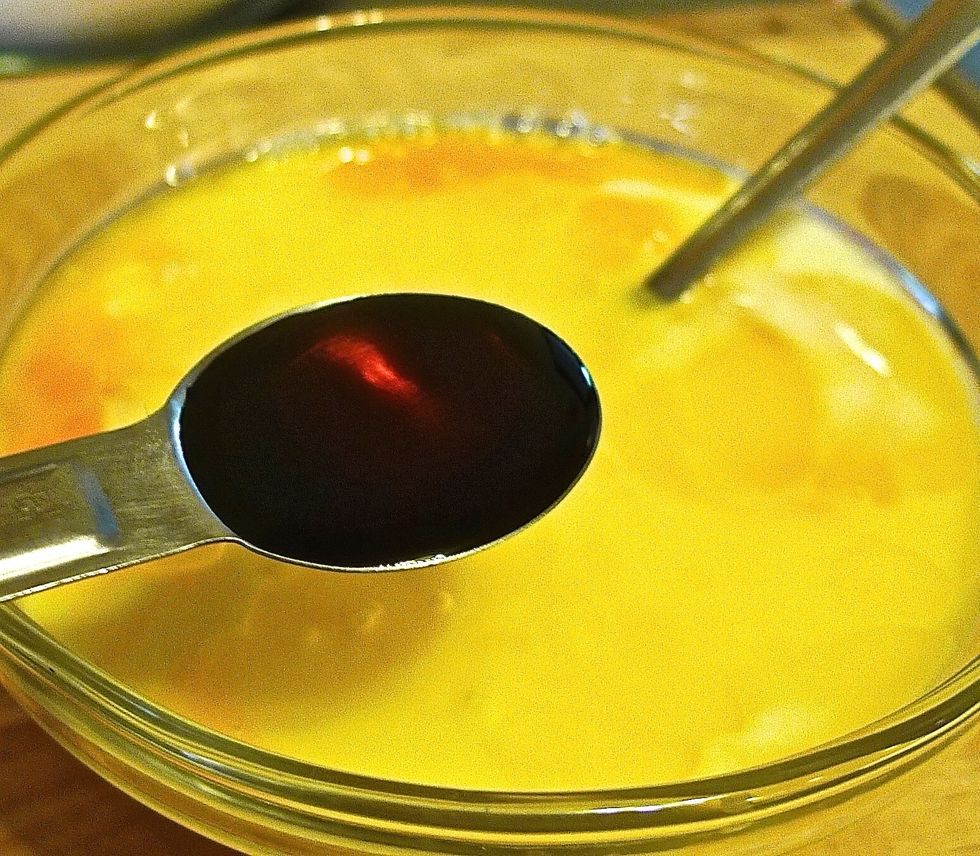 In a medium size bowl mix all WET ingredients together. Then add vanilla extract.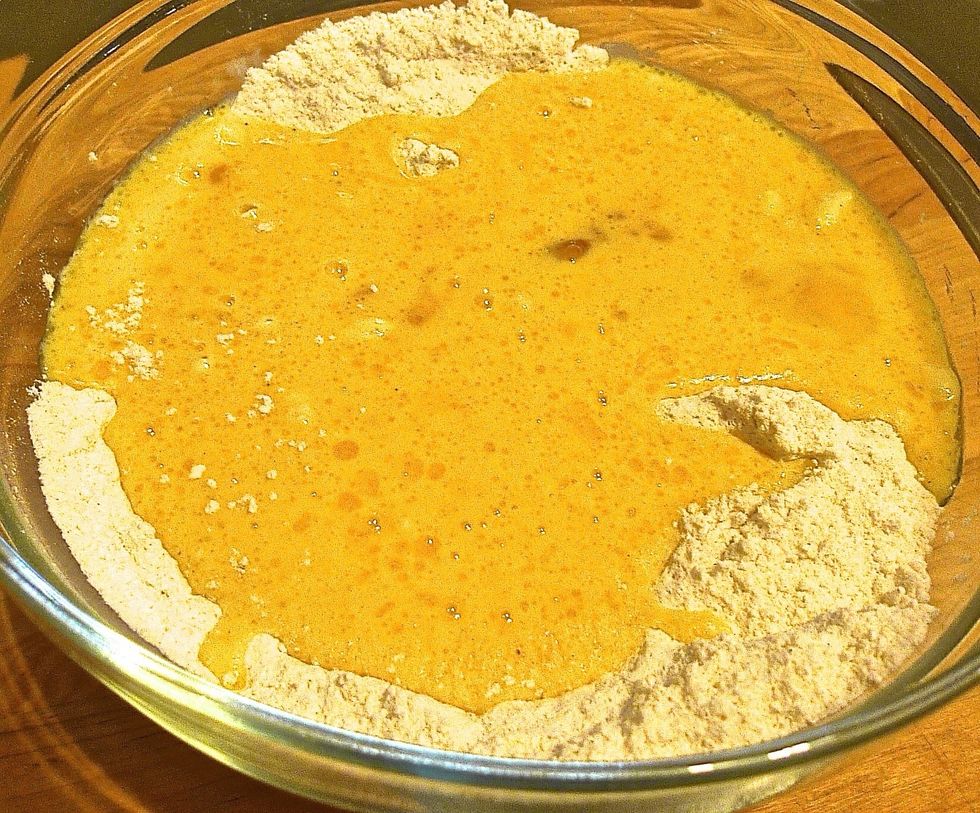 Stir the WET ingredients into the DRY ingredients.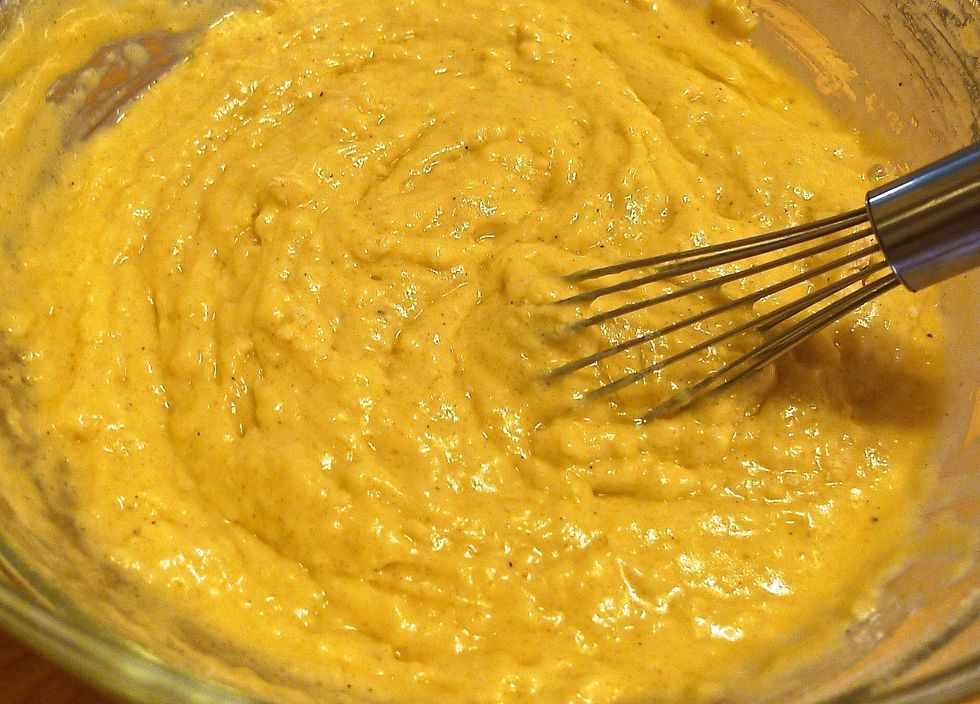 Blend until JUST moistened. Do not OVERMIX.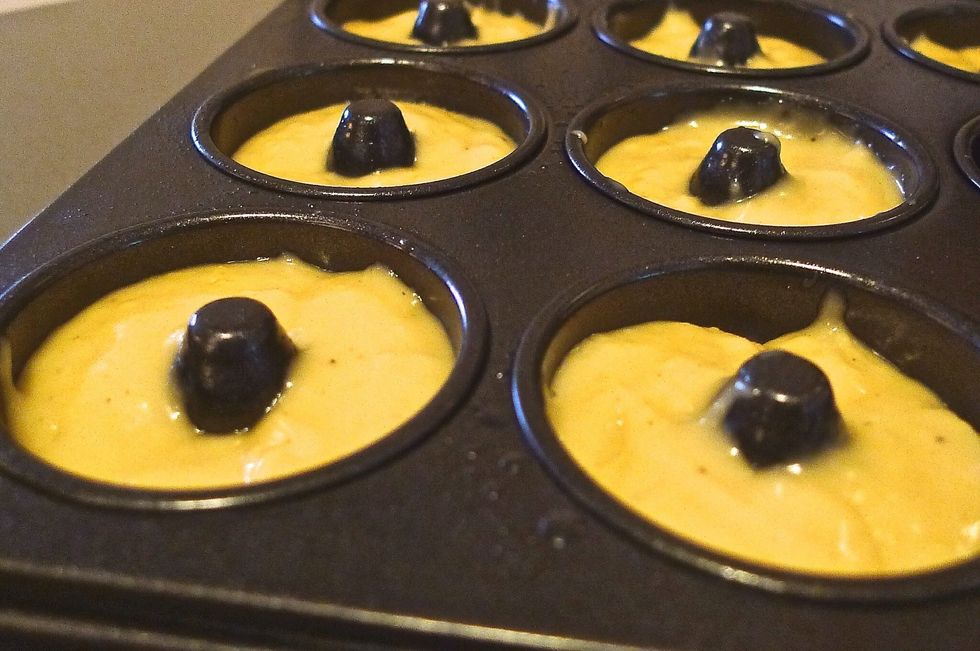 Using a spoon, fill batter 1/2 full into the doughnut pan.

Place filled doughnut pan on the middle rack of the 200 degree C preheated oven. Bake doughnuts 8-9 minutes until doughnuts are golden brown and spring back when touched.
Remove doughnut pan from oven once baked and cool on rack.
Remove the baked doughnuts from pan to cool on wire rack before glazing them.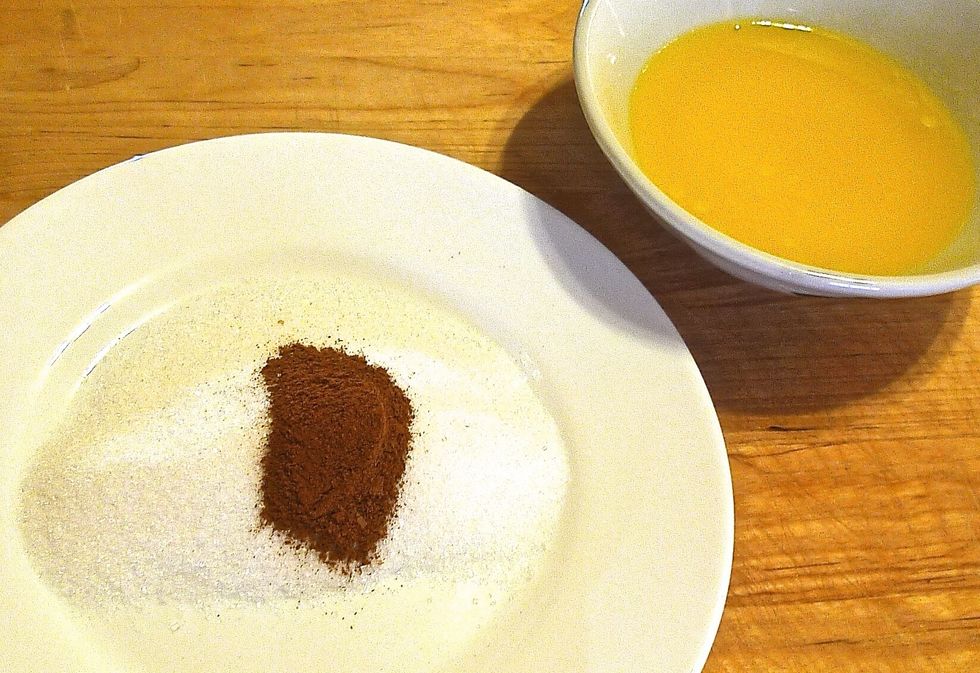 Glaze the doughnuts with melted butter, sugar and ground cinnamon.
Mix the sugar and ground cinnamon together. Dip the warm doughnuts in melted butter and roll in cinnamon sugar.
Serve the cinnamon glazed doughnuts warm.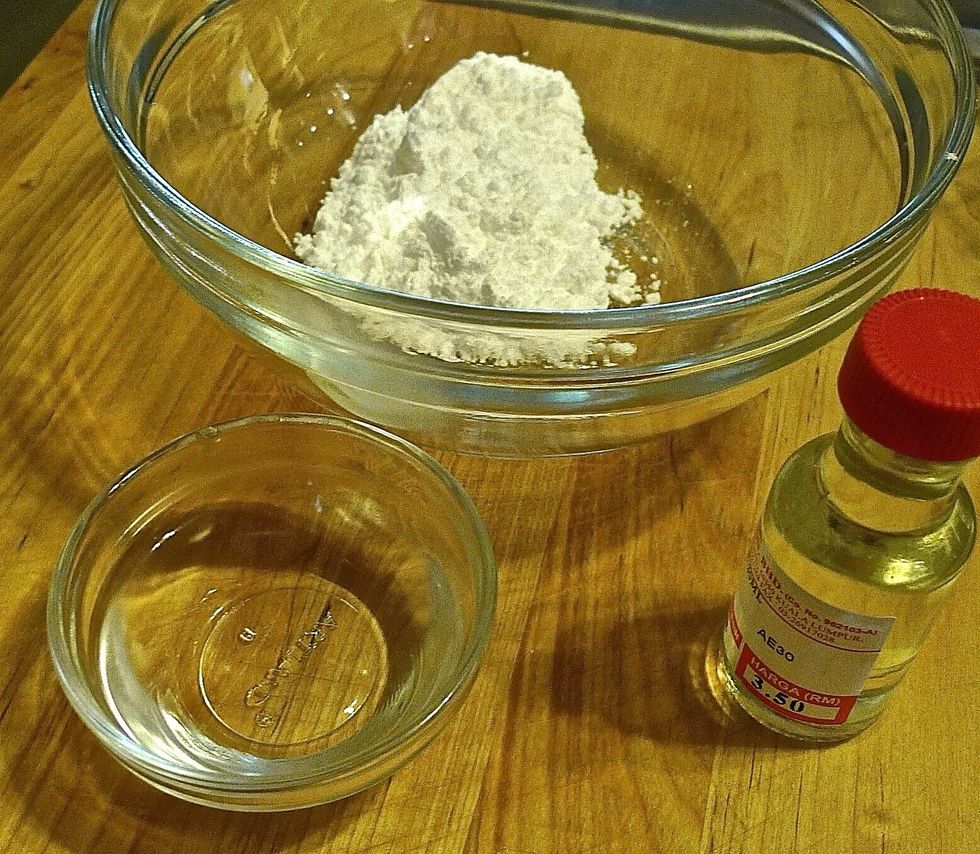 If you prefer just a simple glaze, then glaze with icing sugar (1/4 cup), hot water (1/2 tablespoon) and almond extract (1/4 teaspoon)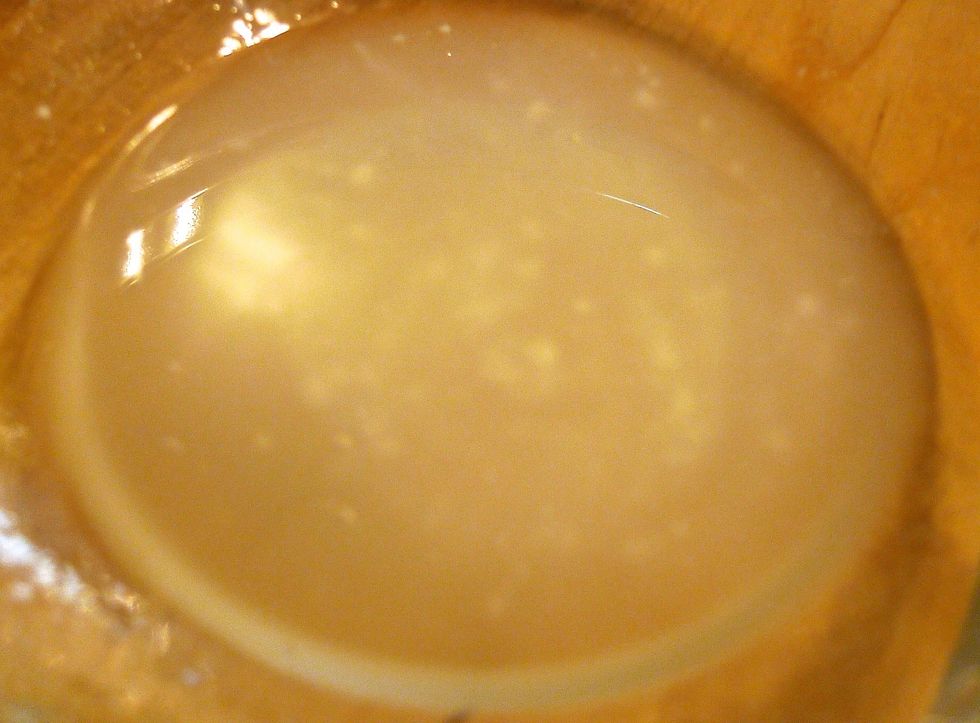 Blend the icing sugar, hot water and almond extract in a small bowl. Dip the doughnuts in the warm glaze. Then set on a wire rack.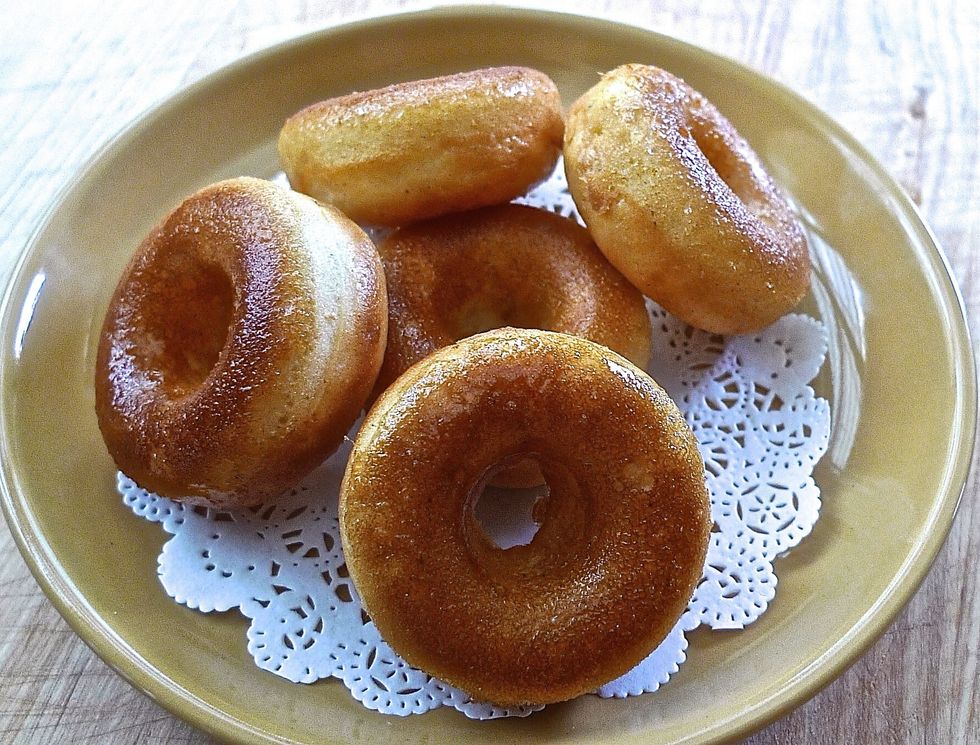 Serve the almond glazed doughnuts warm.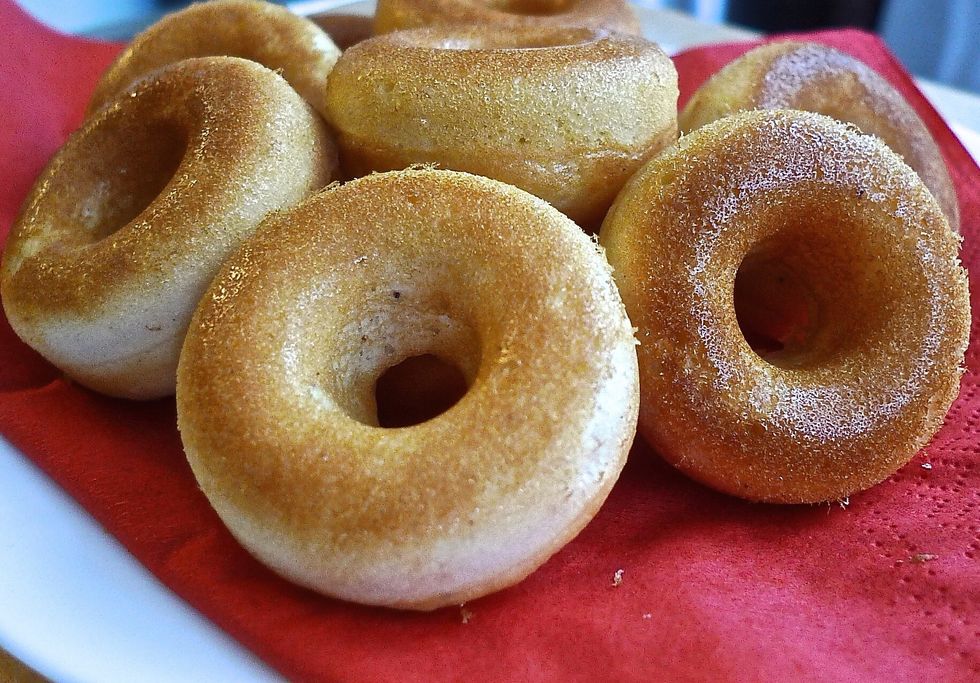 Of course, these freshly baked mini doughnuts can also be served plain. And you're done. ENJOY!
2.0c All-purpose flour (250g)
1/2c Sugar (110g)
2.0tsp Baking powder
1.0tsp Salt
3/4c Buttermilk
2.0 Eggs ( beaten)
2.0Tbsp Butter,melted (28g)
1.0tsp Vanilla extract
1/4c Butter,melted (56g, Glaze)
1/4c Sugar (55g, Glaze)
1/2tsp Ground cinnamon (Glaze)
Huang Kitchen
For more step-by-step recipes and cooking tips, visit my website at \nhttp://www.huangkitchen.com