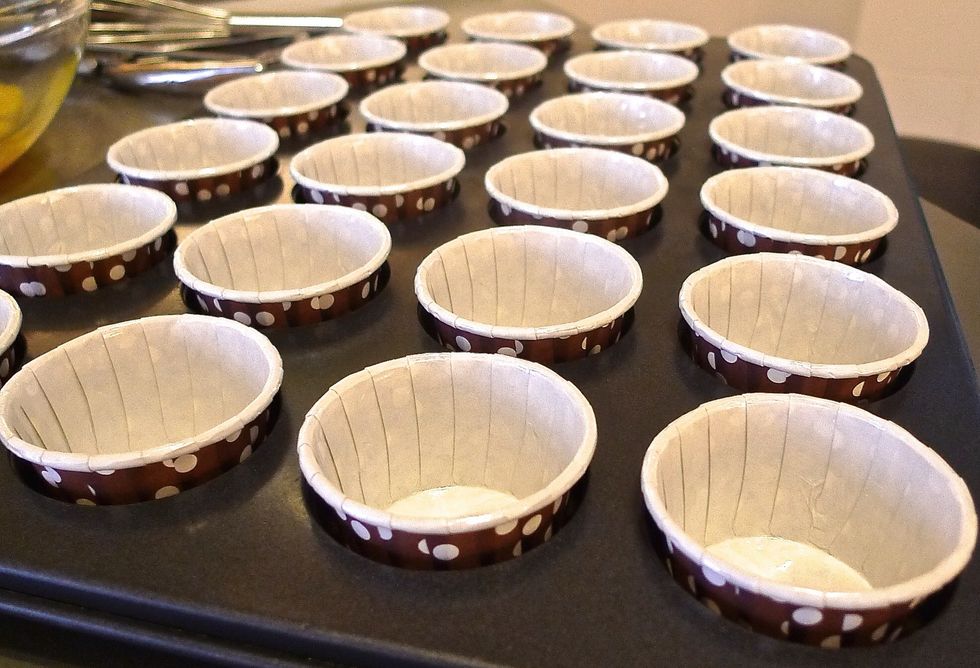 To bake chocolate chip muffins, first preheat oven to 190 degree C (375F). Place oven rack in centre of the oven. Then line a 24 muffin pan with muffin liners. ( you can use a 12 muffin pan ).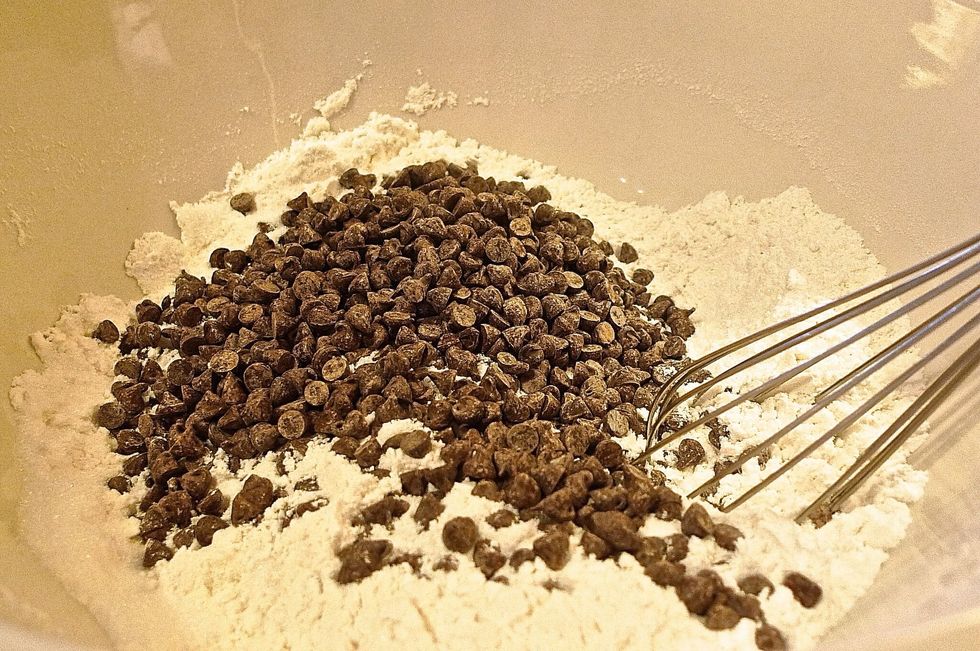 In a large bowl, mix well all the DRY ingredients together: all-purpose flour, white sugar, brown sugar, baking powder, salt and finally chocolate chips.
In a medium size bowl, whisk well all the WET ingredients together: milk, eggs, vanilla extract and melted butter.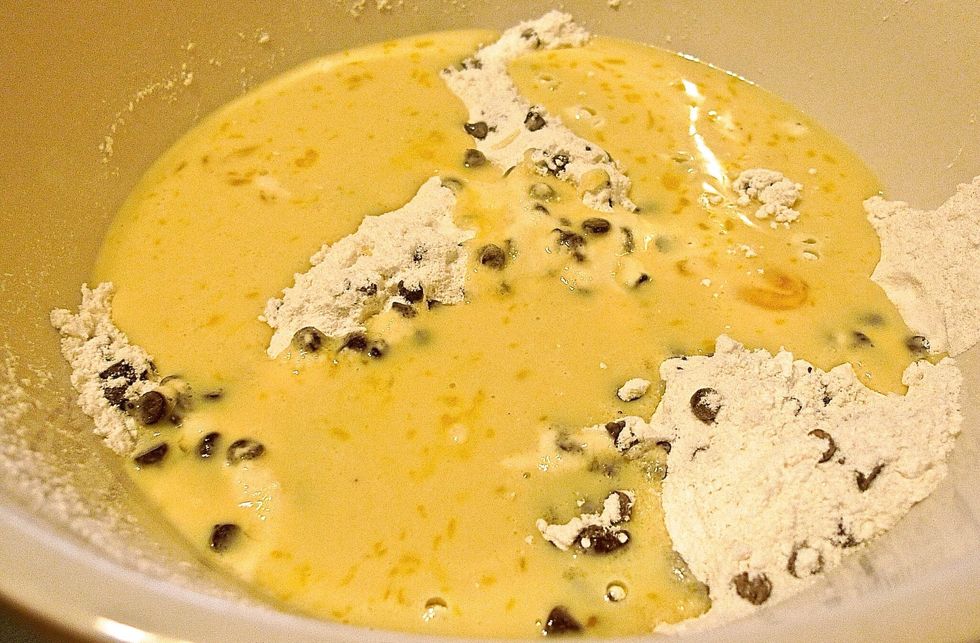 Pour the WET ingredients into the DRY ingredients.
Using a spatula, fold until mixture is moistened and JUST combined. Do not OVERMIX or the muffins will be tough.
Using an ice-cream scoop, spoon the chocolate chips batter into the muffin cups, about 3/4 full.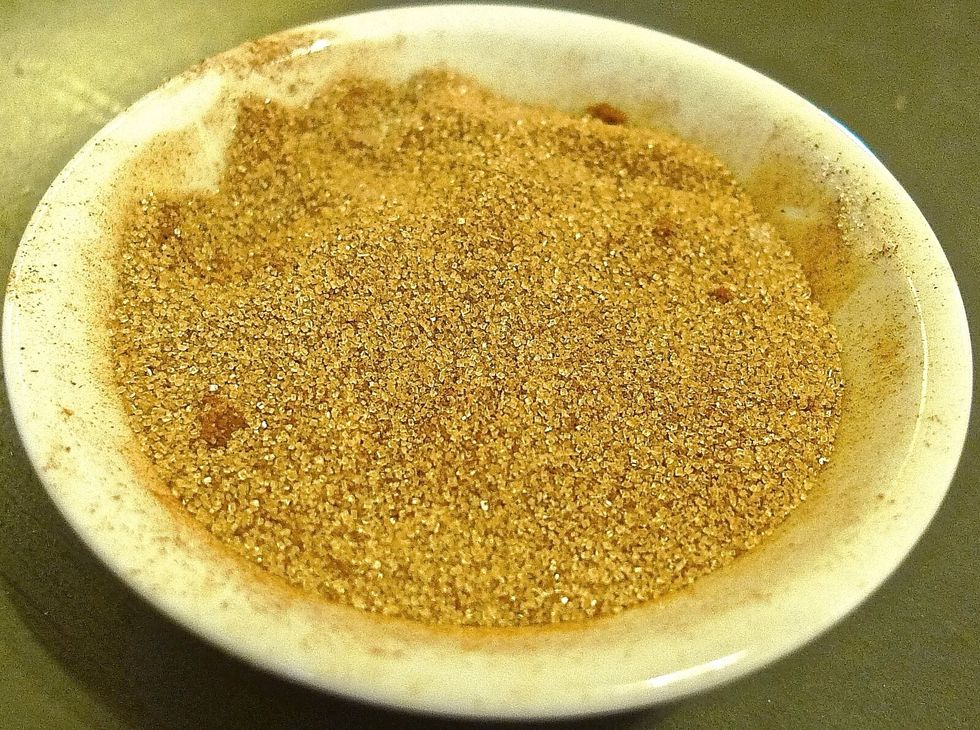 Next prepare the cinnamon sugar topping. In a small bowl, mix the sugar with the ground cinnamon.
Sprinkle a little of the cinnamon sugar on top of the batter.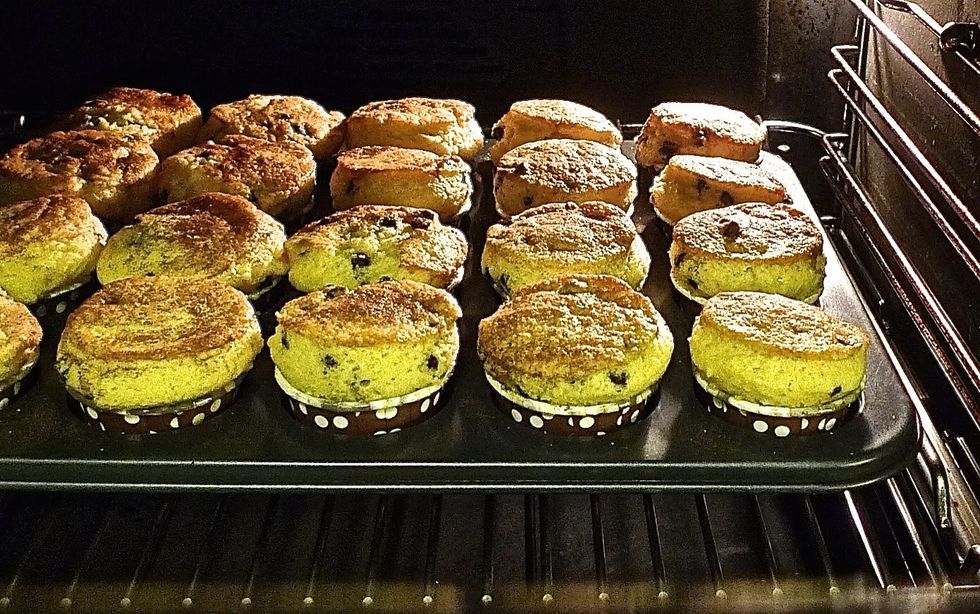 Place in the preheated oven to bake for about 18 minutes or until golden brown and a toothpick inserted in the centre of the muffins comes out clean.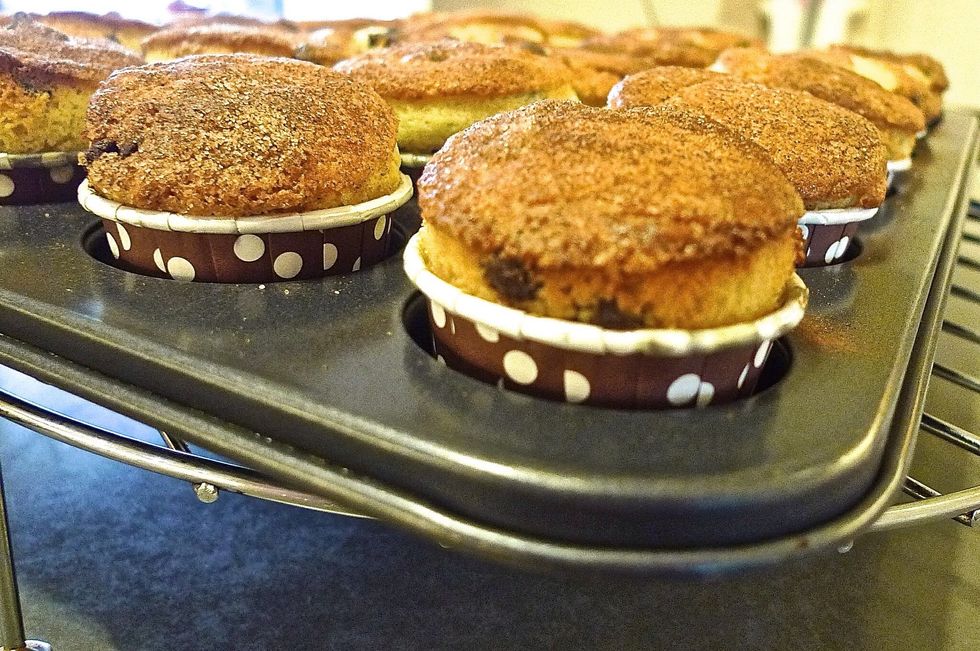 Remove from oven and cool muffin pan on a rack for 5 minutes.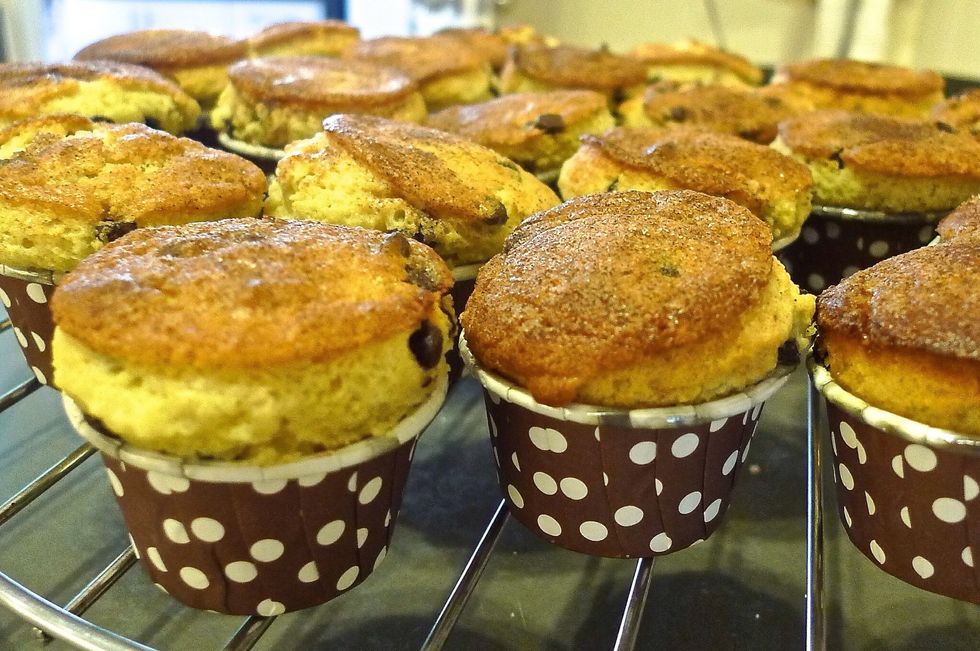 Transfer muffins from the muffin pan on to wire rack to cool.
And you're done! Soft, fluffy and bursting with chocolate chips. These muffins are just yummy fresh from the oven. Do visit my blog at www.huangkitchen.blogspot.com if you need more details.
113.0g Butter (1/2 cup), melted and cooled
2.0 Eggs ( large )
160.0g Milk (2/3 cup)
1/2tsp Vanilla extract
260.0g All-purpose flour (2 cups)
75.0g Sugar (1/3 cup)
58.0g Brown sugar (1/3 cup)
1/2tsp Baking powder
1/4tsp Salt
120.0g Chocolate chips (1/2 cup)
1.0Tbsp Sugar (topping)
1/2tsp Ground cinnamon (topping)
Huang Kitchen
For more step-by-step recipes and cooking tips, visit my website at \nhttp://www.huangkitchen.com