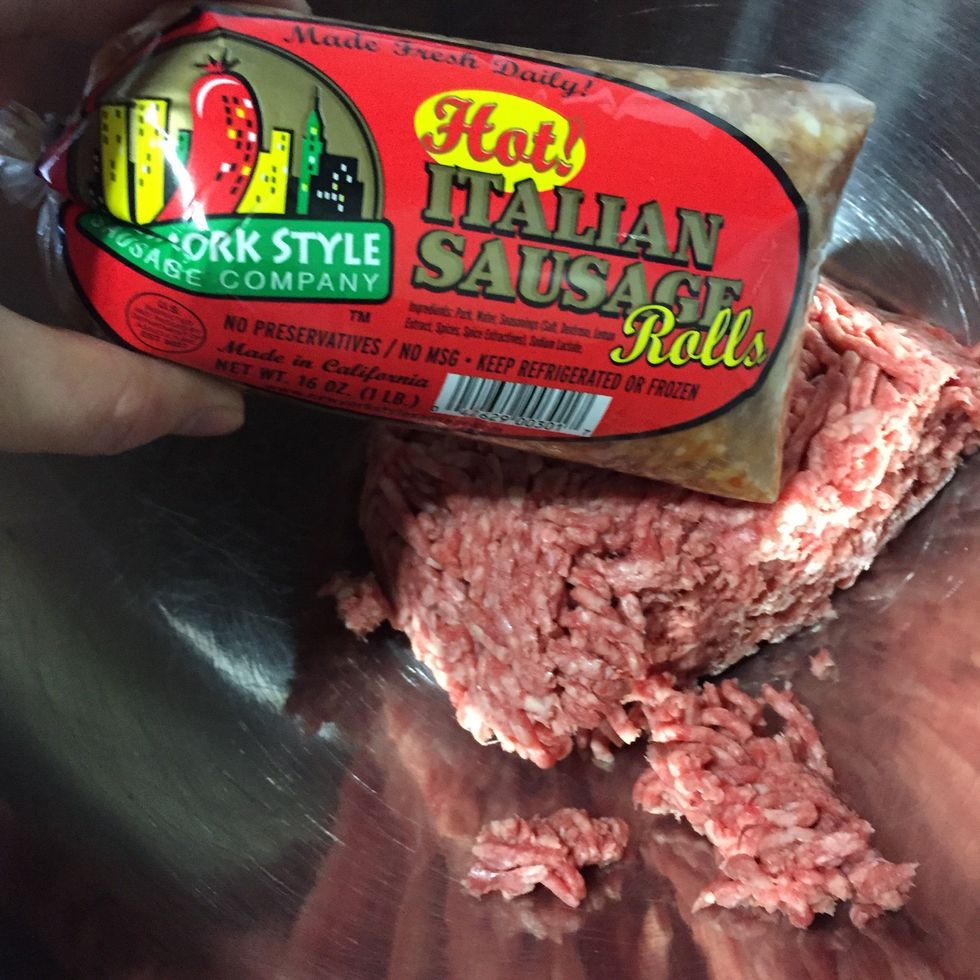 This the Italian sausage brand that I used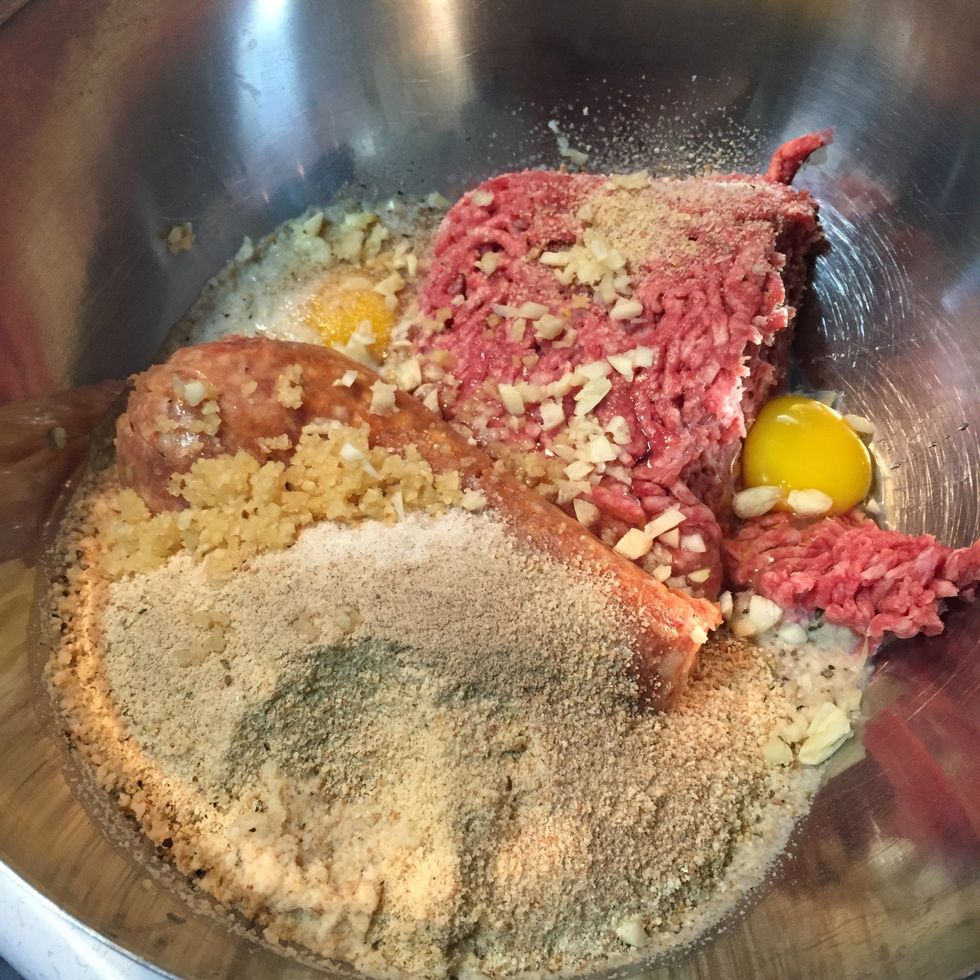 In a bowl, gather all your ingredients and get ready to mix everything up.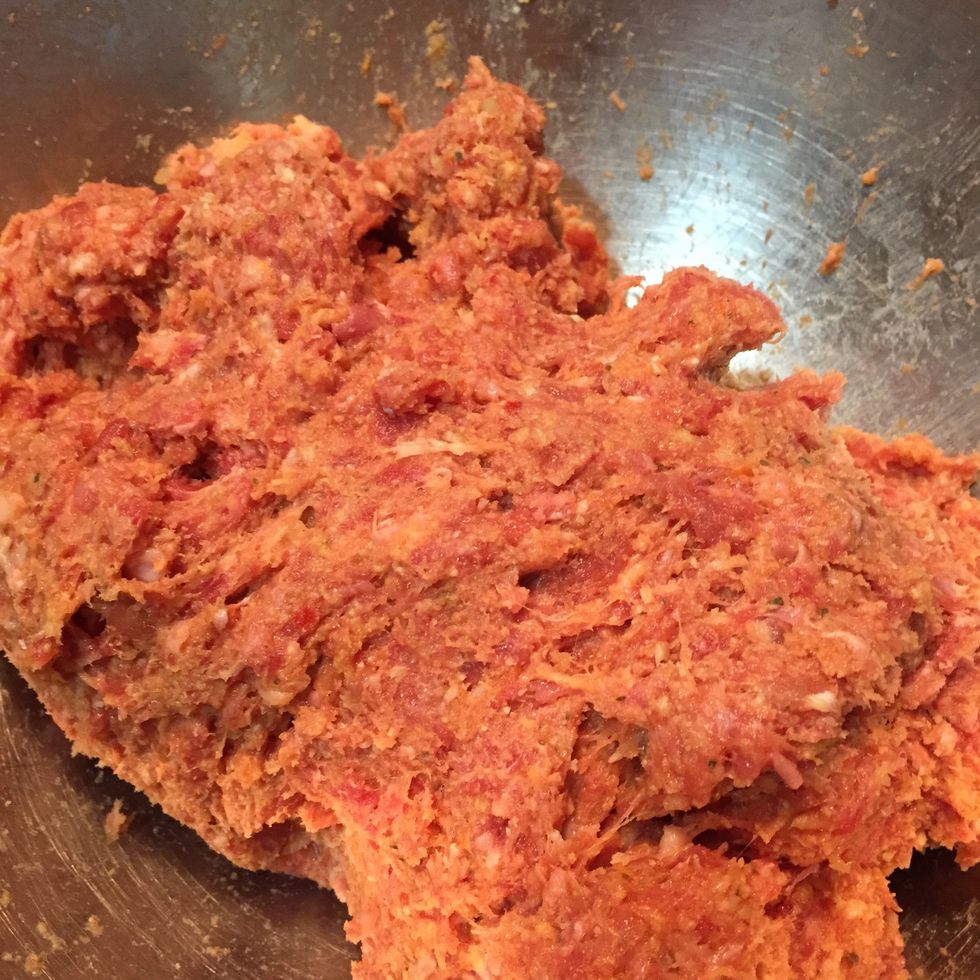 It should look like this.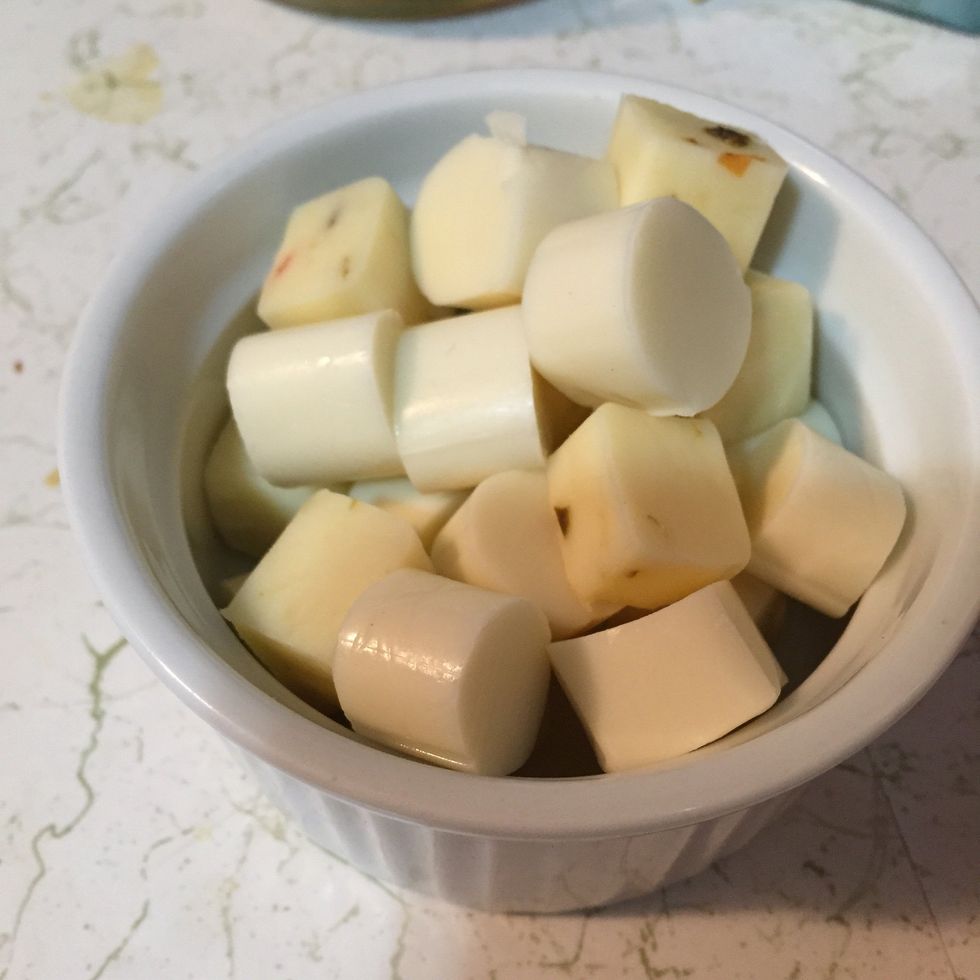 Cutter your string cheese into 8 parts. I used both mozzarella and pepper jack. You welcome to used 1/2 lbs mozzarella cut into bite sized too.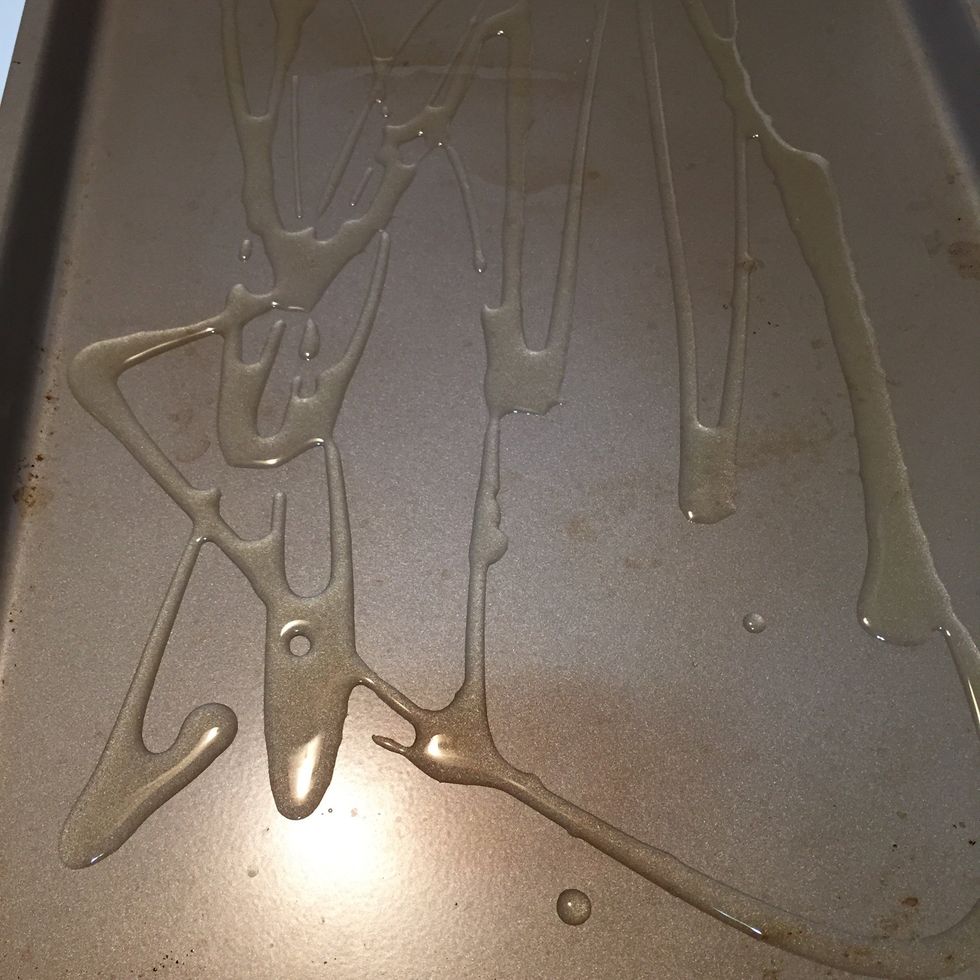 Drizzle and brush olive oil in a pan.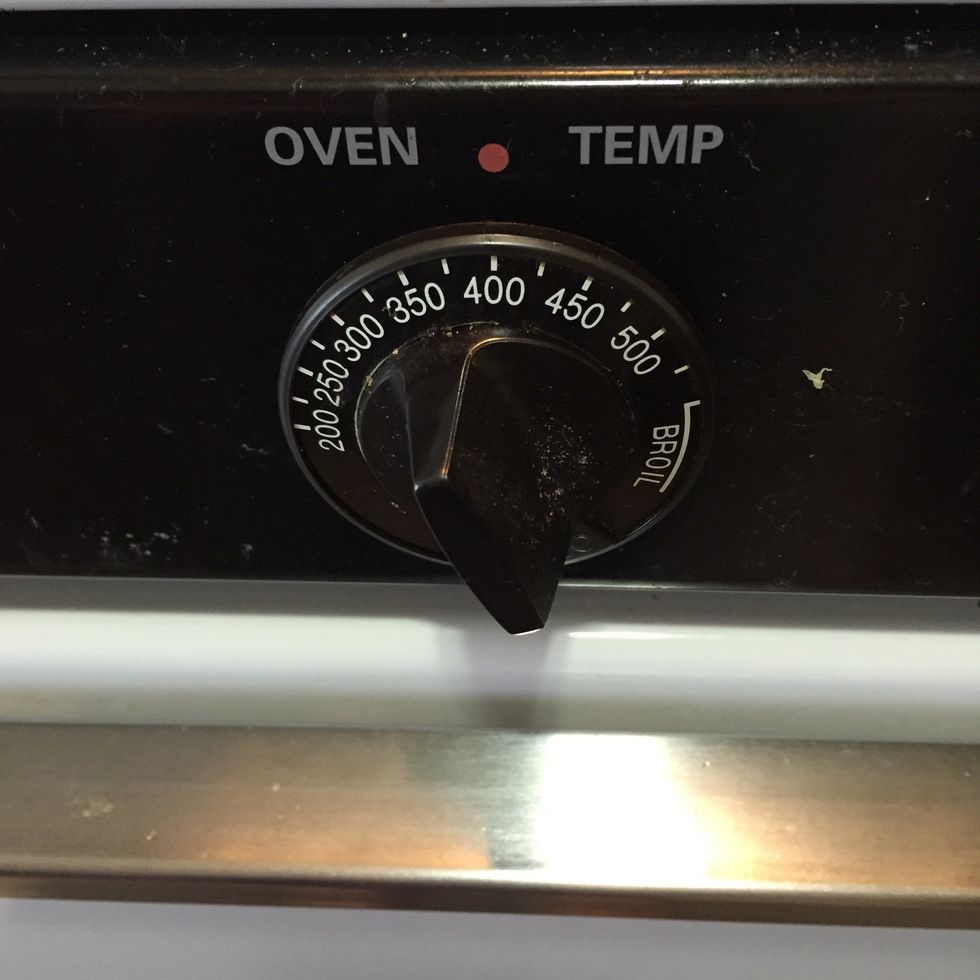 Set your oven temperature to 400F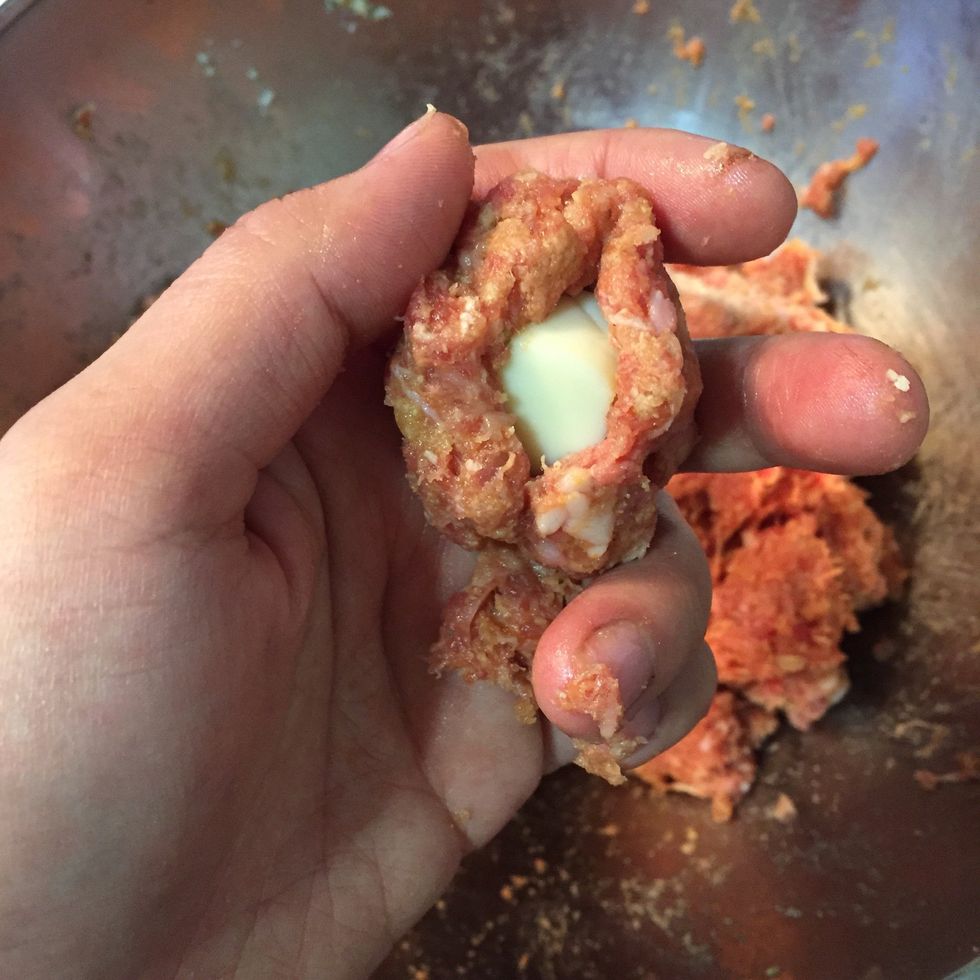 Roll your meatball and pinch the middle part. Then add piece off mozzarella cheese in it.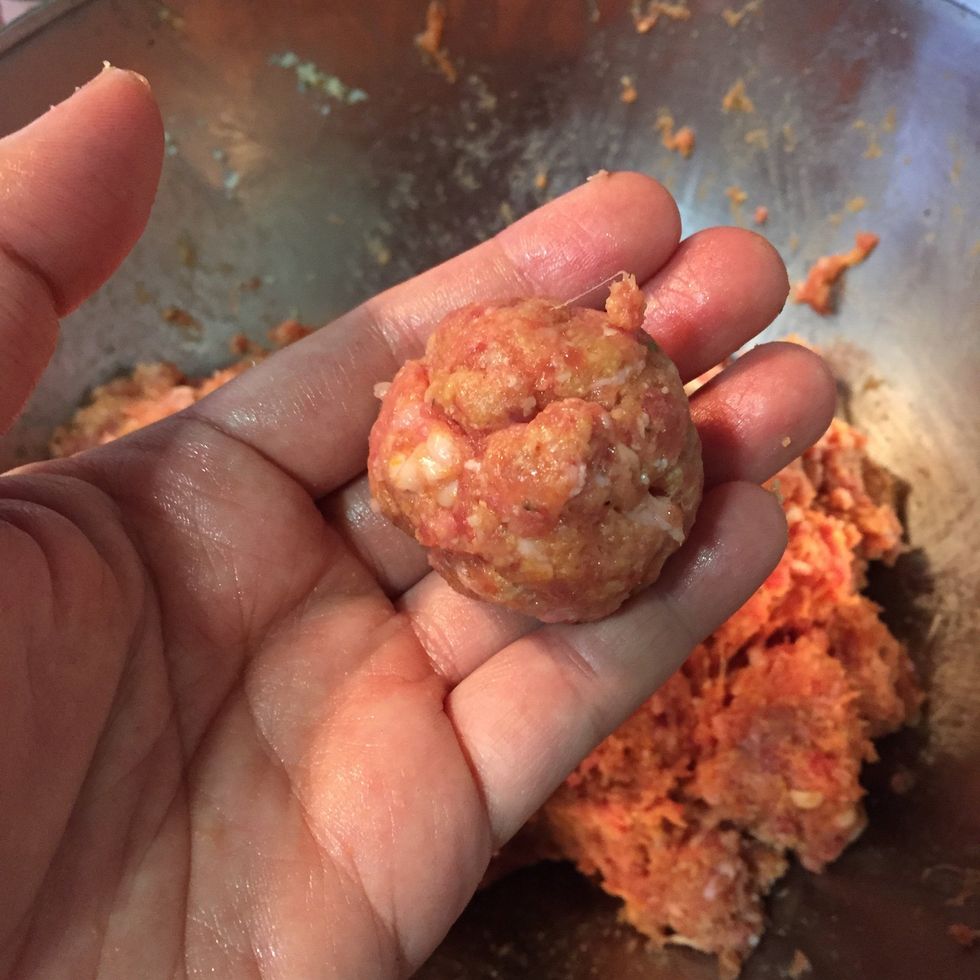 Continue rolling the meatball. For me the good size of meatball is like the size of golf ball. Not bigger or smaller.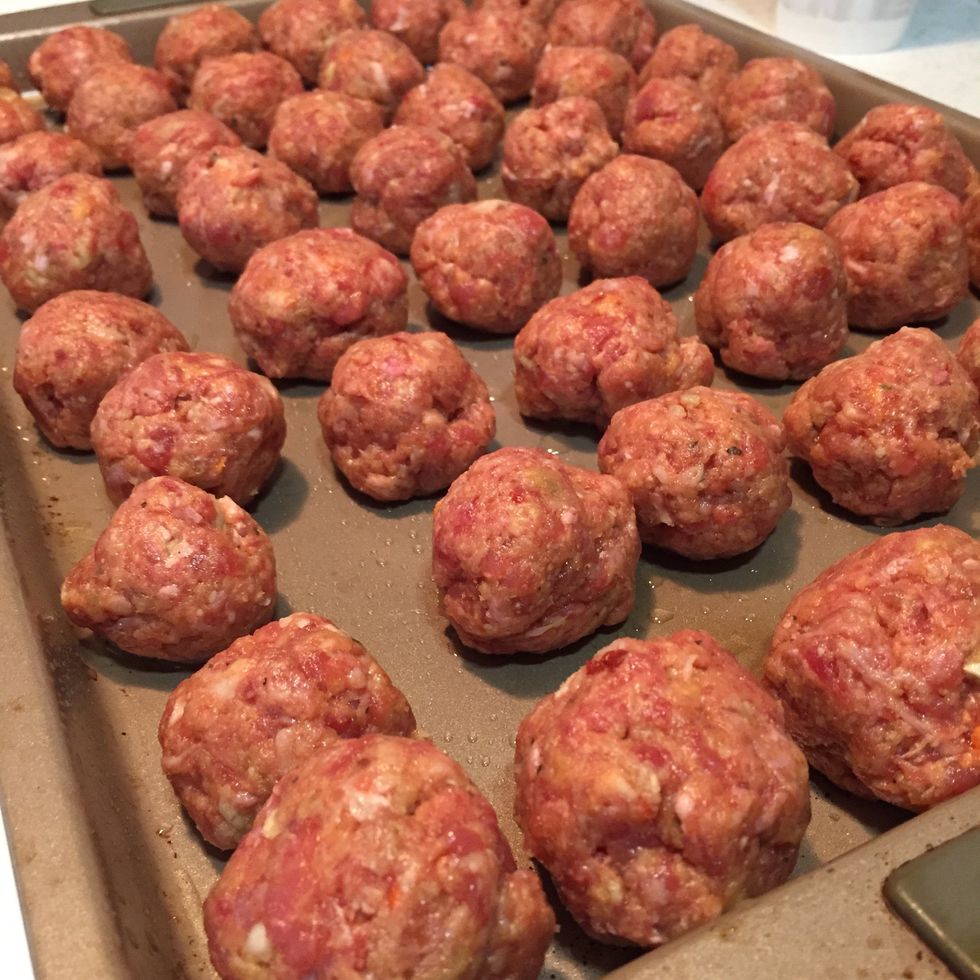 Ready to be baked at 400F for 15 min🐮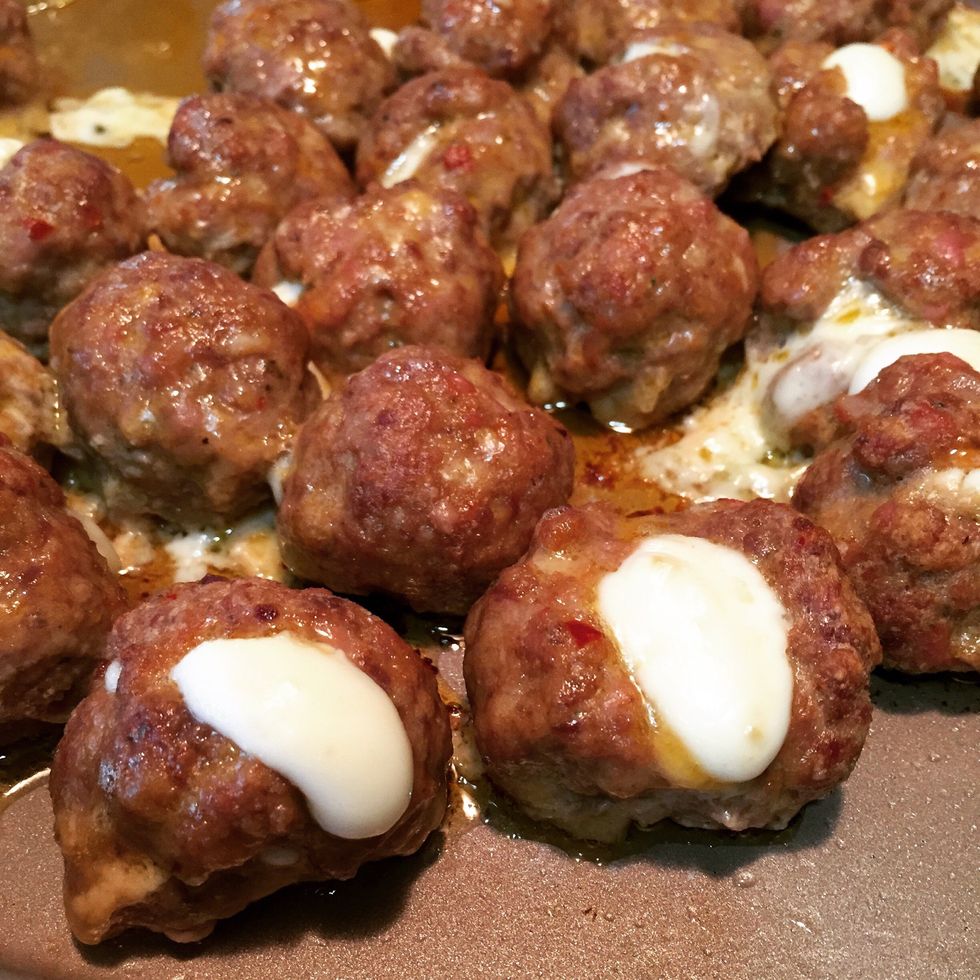 Walaaa~ meatball is ready. Look at those mozzarella stuffing peeking out from the meatball 😙
1.0lb Ground beef
1.0lb Italian sausage
3.0 Eggs
1.0c Bread crumb
0.0c Milk
3.0 Cloves of garlic
0.0Tbsp Pepper
1.0Tbsp Salt
6.0 Mozarella string cheese cut into cube
2.0Tbsp Olive oil