How to bake mason jar apple pies
This is my yearly go-to gift for friends and coworkers. It's so delicious and can amaze people. Girls find it impressive, guys can't figure out how the pie got in the jar. Regardless, they all eat it!
242
Please review all steps first. I have my own filling and crust recipe in this, but feel free to use any you want. Yields about 8-10 jars. Takes a long time but is well worth it!
Skin, core, and cut down all the apples (cut slices in half so they fit) and place them into a large mixing bowl. Lightly sprinkle the apples with some lemon juice.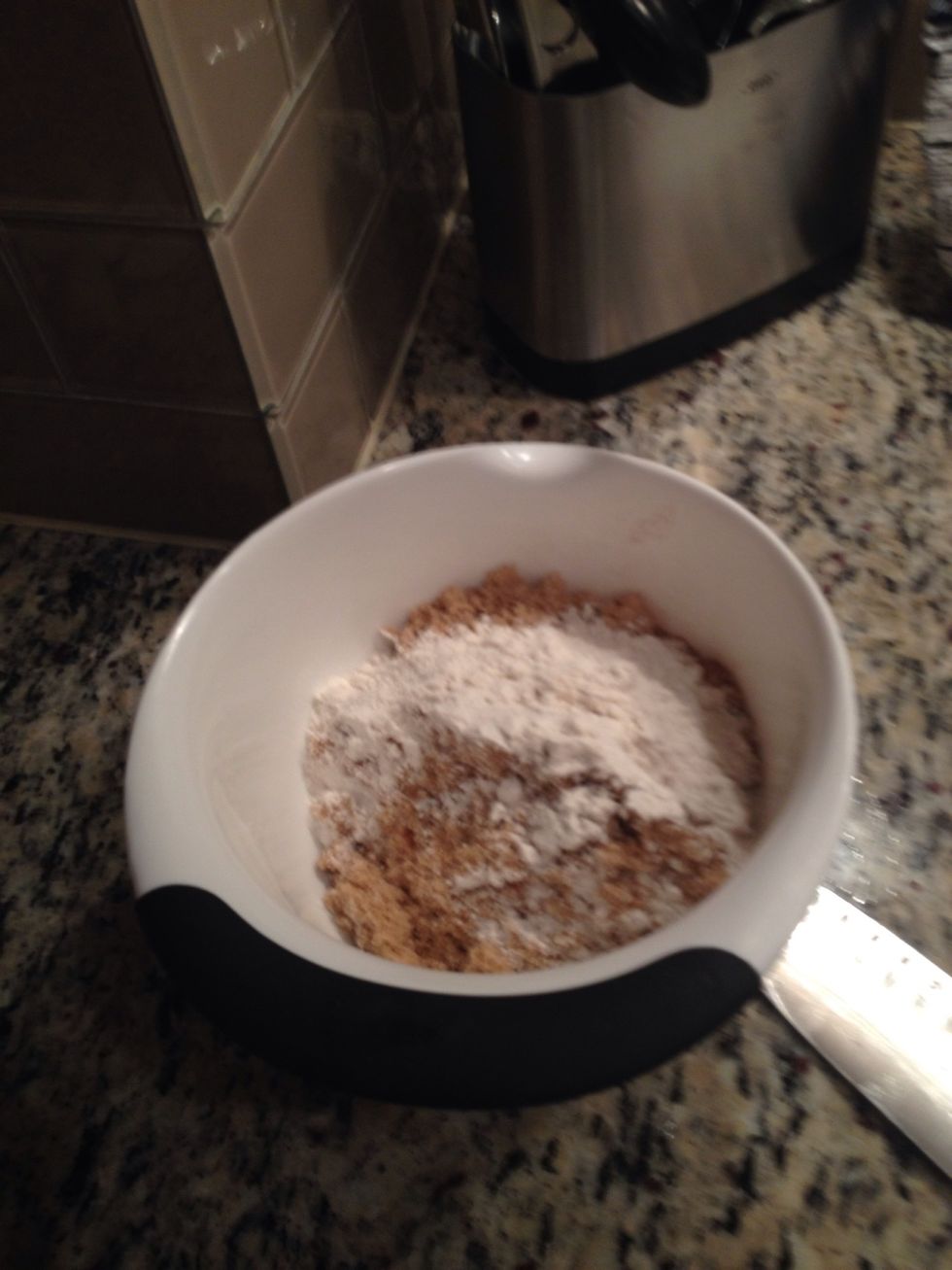 Mix brown sugar, 1/4 cup flour, cinnamon, and some nutmeg (to taste, I just lightly sprinkle it).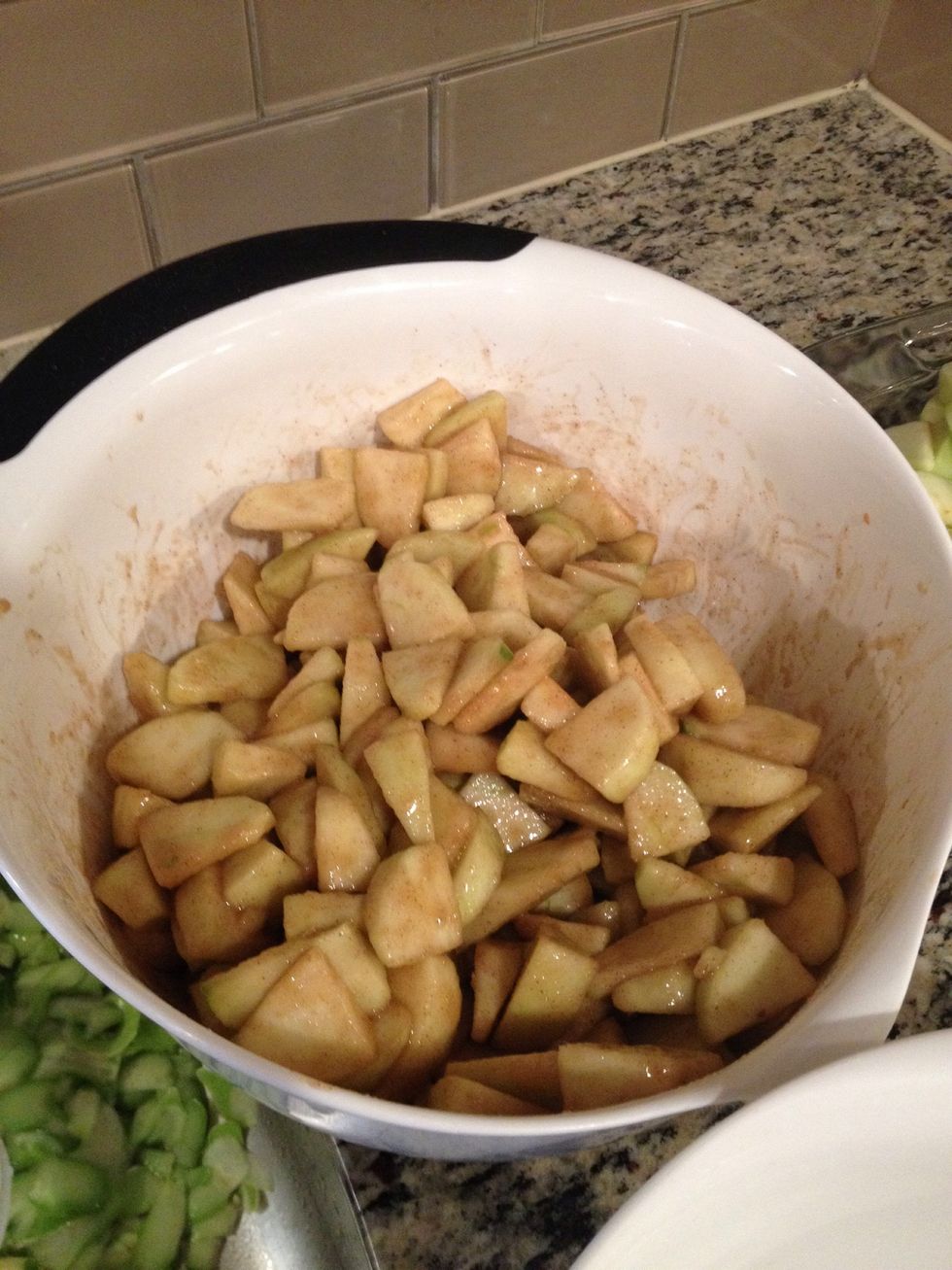 Combine brown sugar mix with apples. Taste a few and adjust as you see fit. Once happy, set aside in the fridge.
Mix 2.5 cups flour, salt, and white sugar in a large bowl.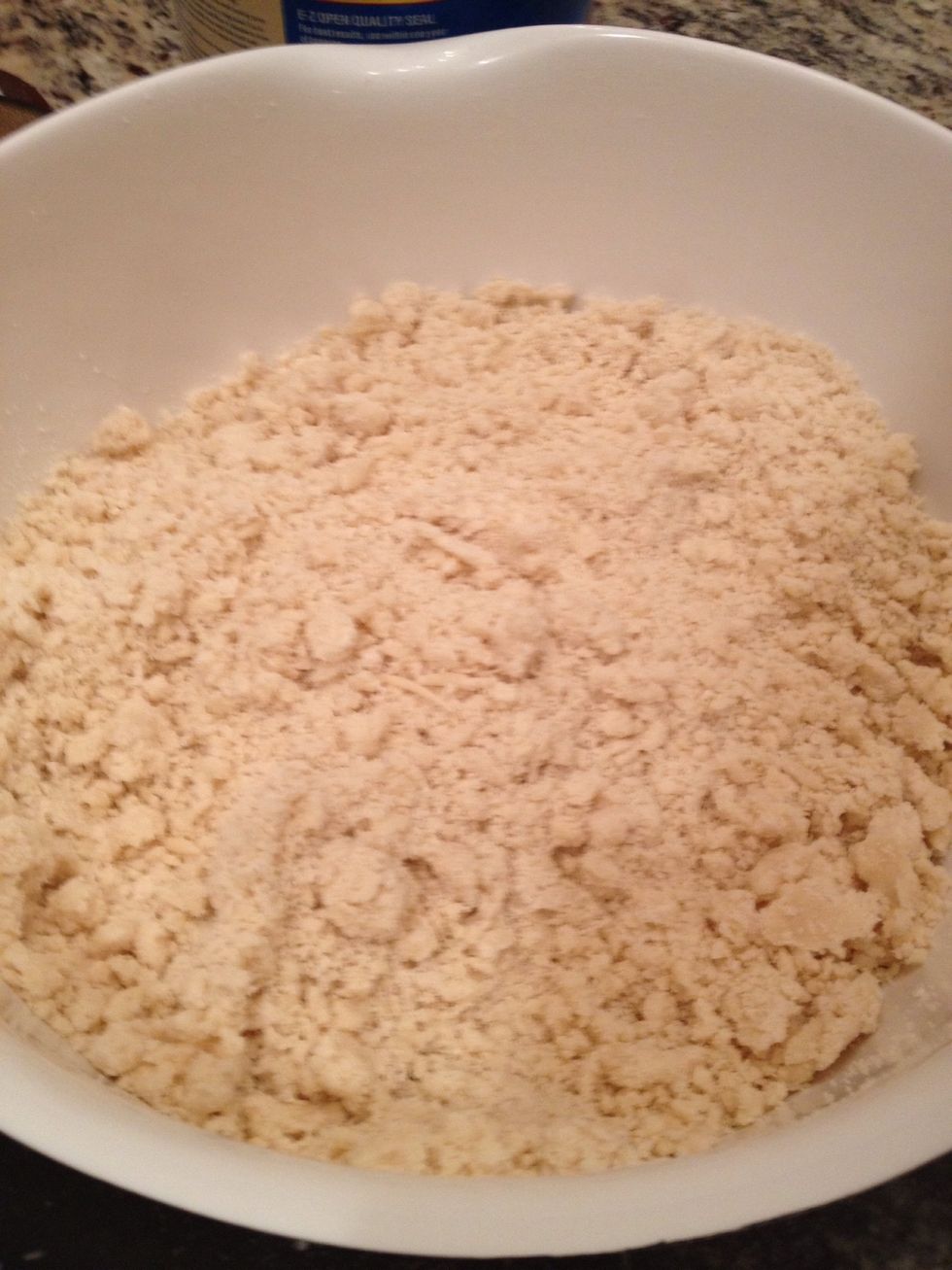 Add the shortening and break it up with your hands until it is a crumble and evenly mixed. Next add the butter until the entire mix is a crumble mix like cornmeal.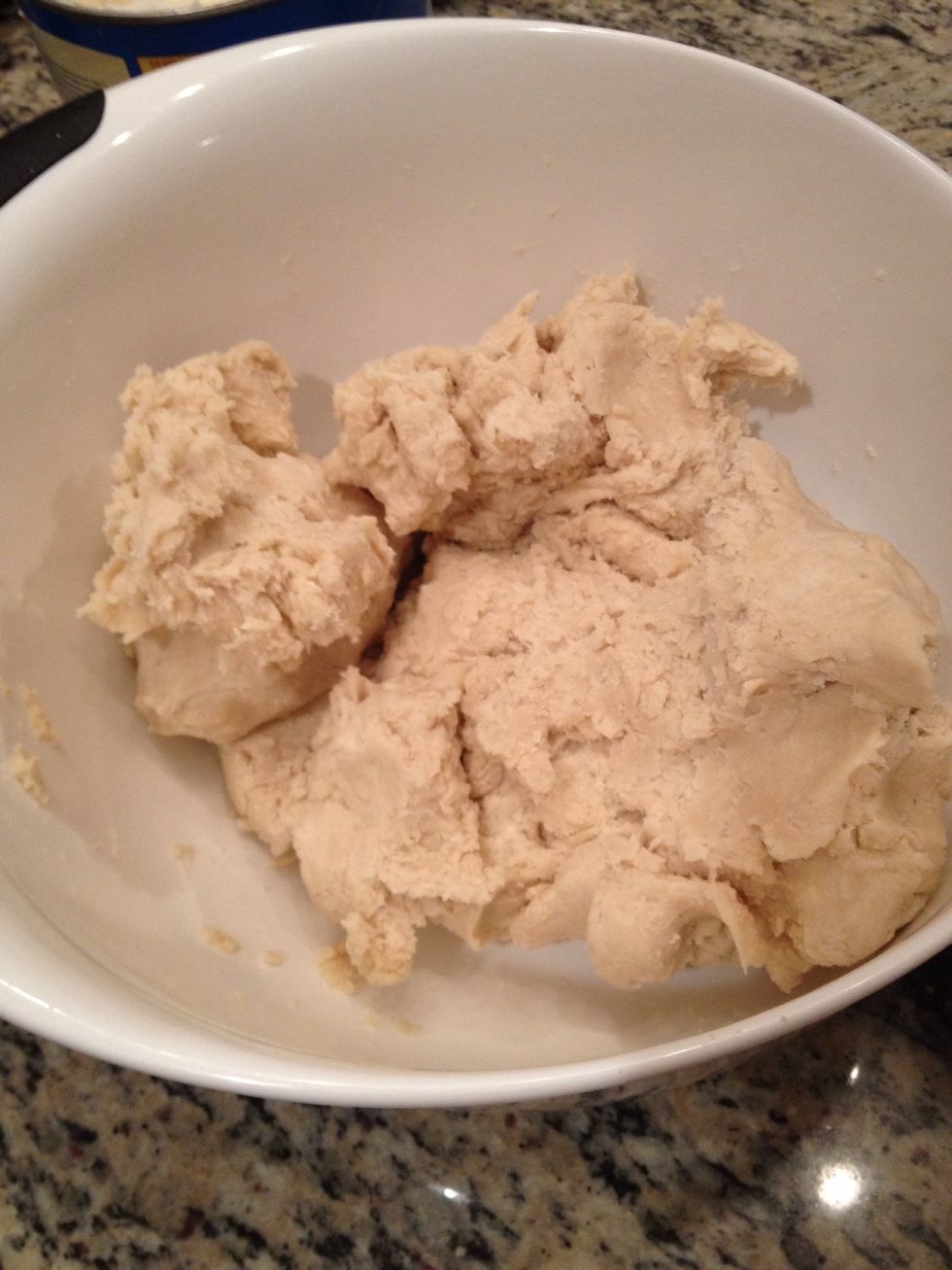 Start to add cold water into the mix in portions. You may need more or less water. As you add water, fold the mix over until it becomes a thick dough substance. Try to not overwork the dough.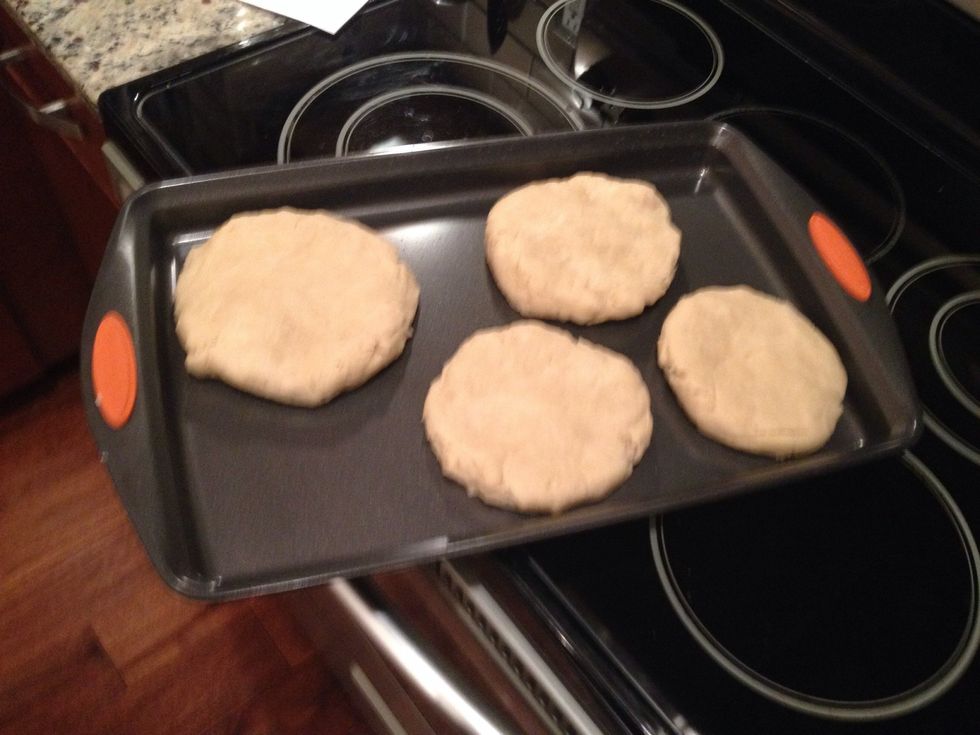 Split dough into some flat circles and chill in the fridge for approx 30 minutes.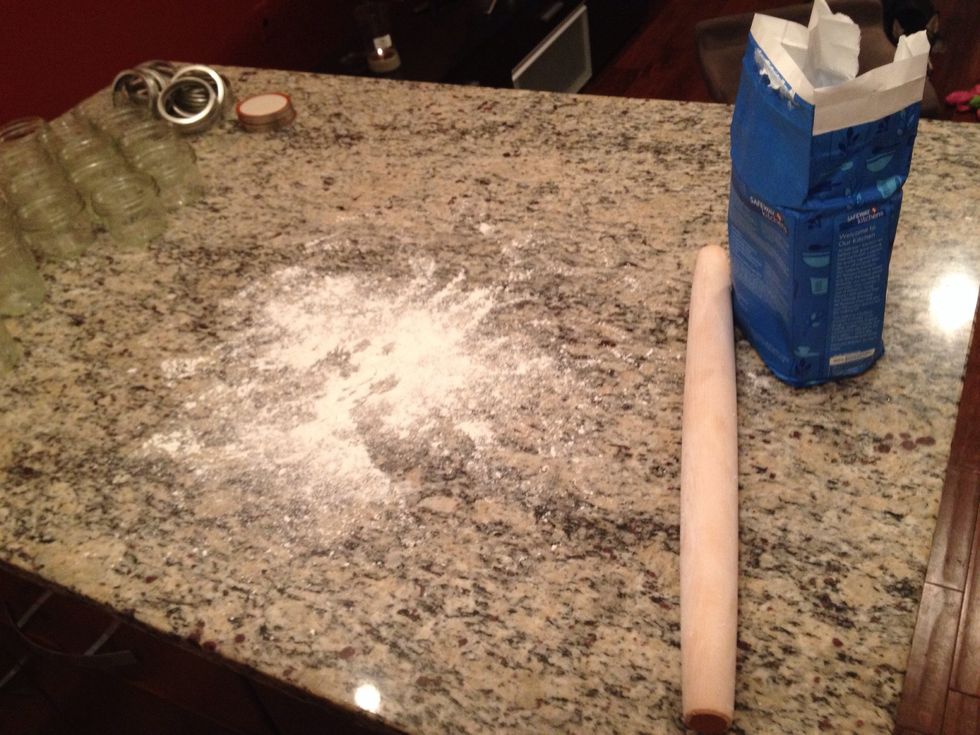 Lightly flour your workspace where you will roll out the dough (I used to much flower here obviously!)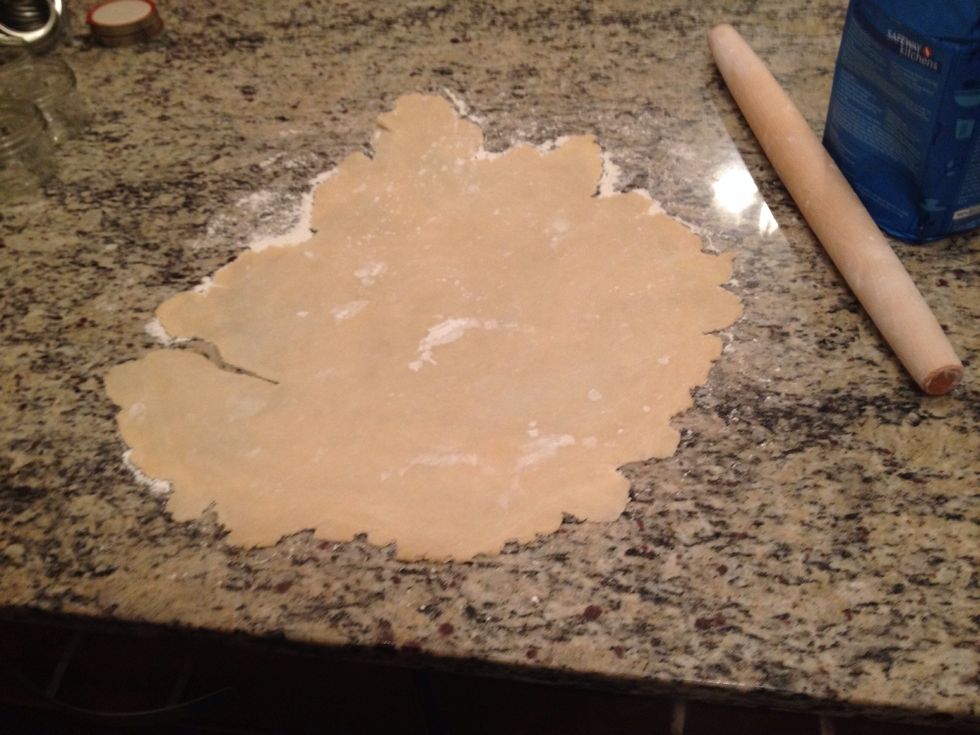 Roll out the dough into a thin layer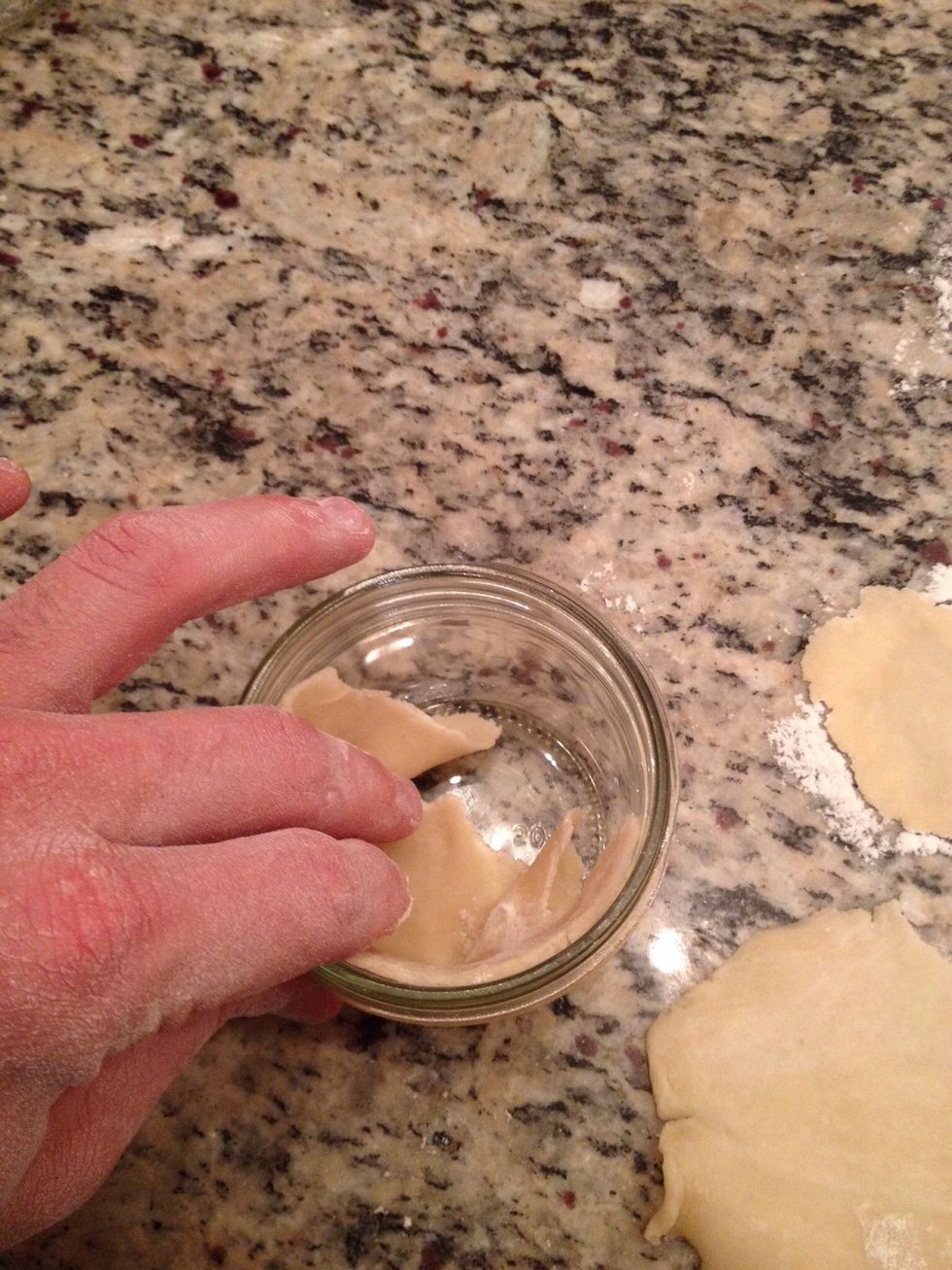 Tear off some dough and press it into the mason jar.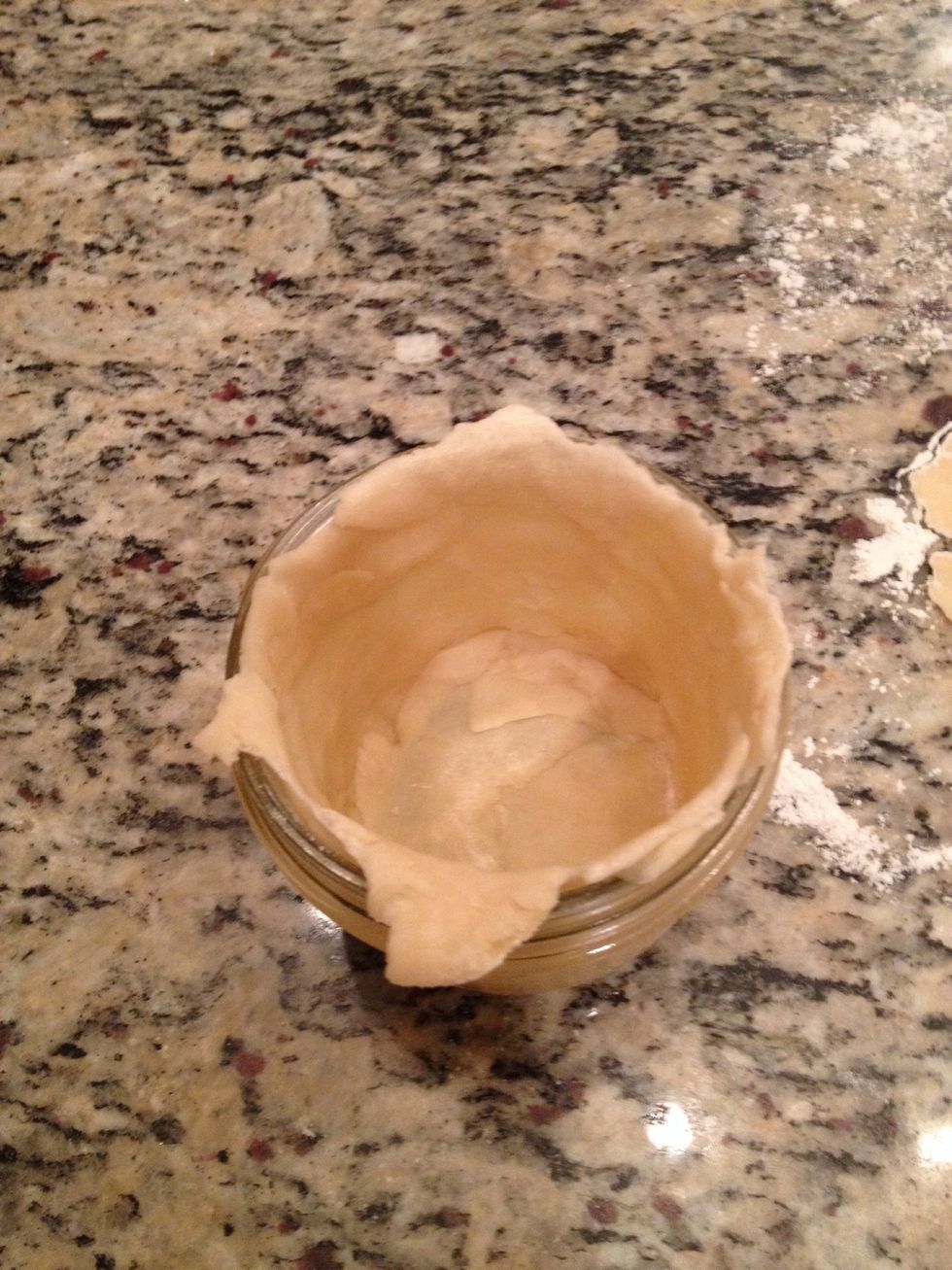 Continue adding dough until a thin layer is pressed around the entire inside. Thinner the better, which allows for a through cooking of the crust.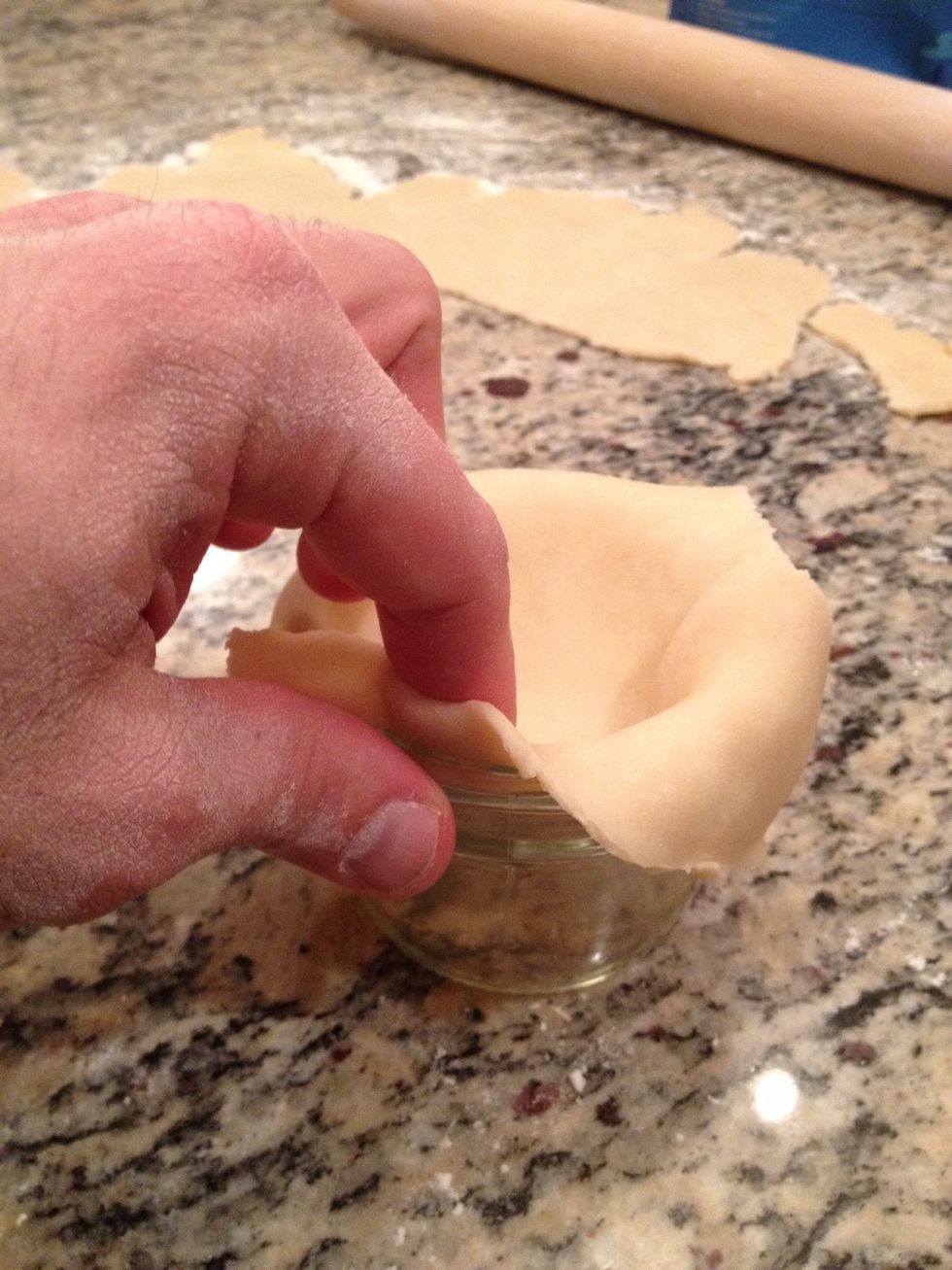 Adding the dough can be tedious, feel free to find your best method. I found laying a huge square onto of the jar made for an easy path to press inside the jar.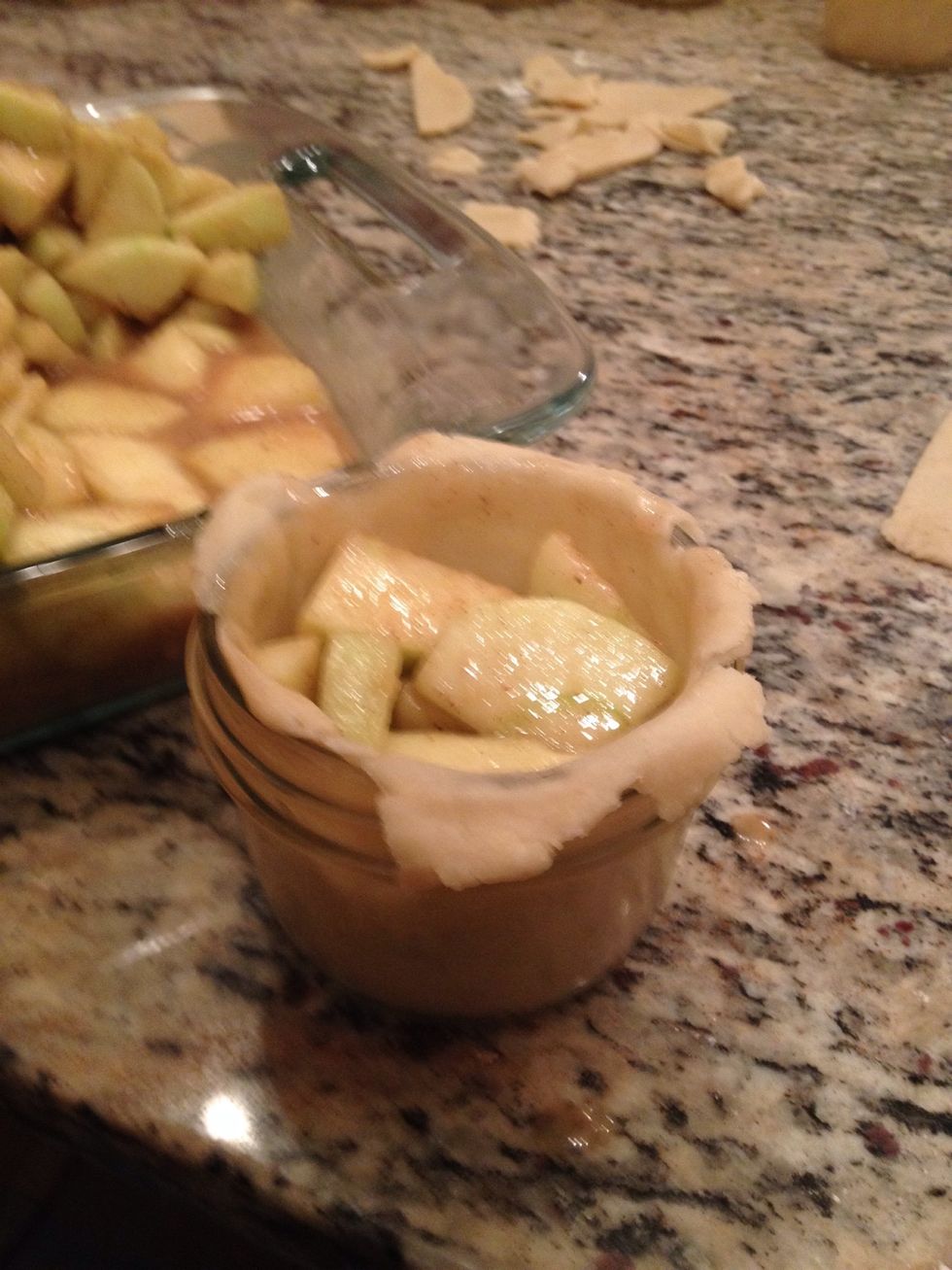 Add apple mix to the jars. The apples will now have a juice at the bottom. Keep mixing the apples as you go in the bowl but try to reduce the amount of juice in the jar. Fill almost to the top.
Cut dough into strips and weave it to make the pie topper. This is how I like to do it, but feel free to avoid a weave and just cover it. Just make sure there are holes for the pie to let air out.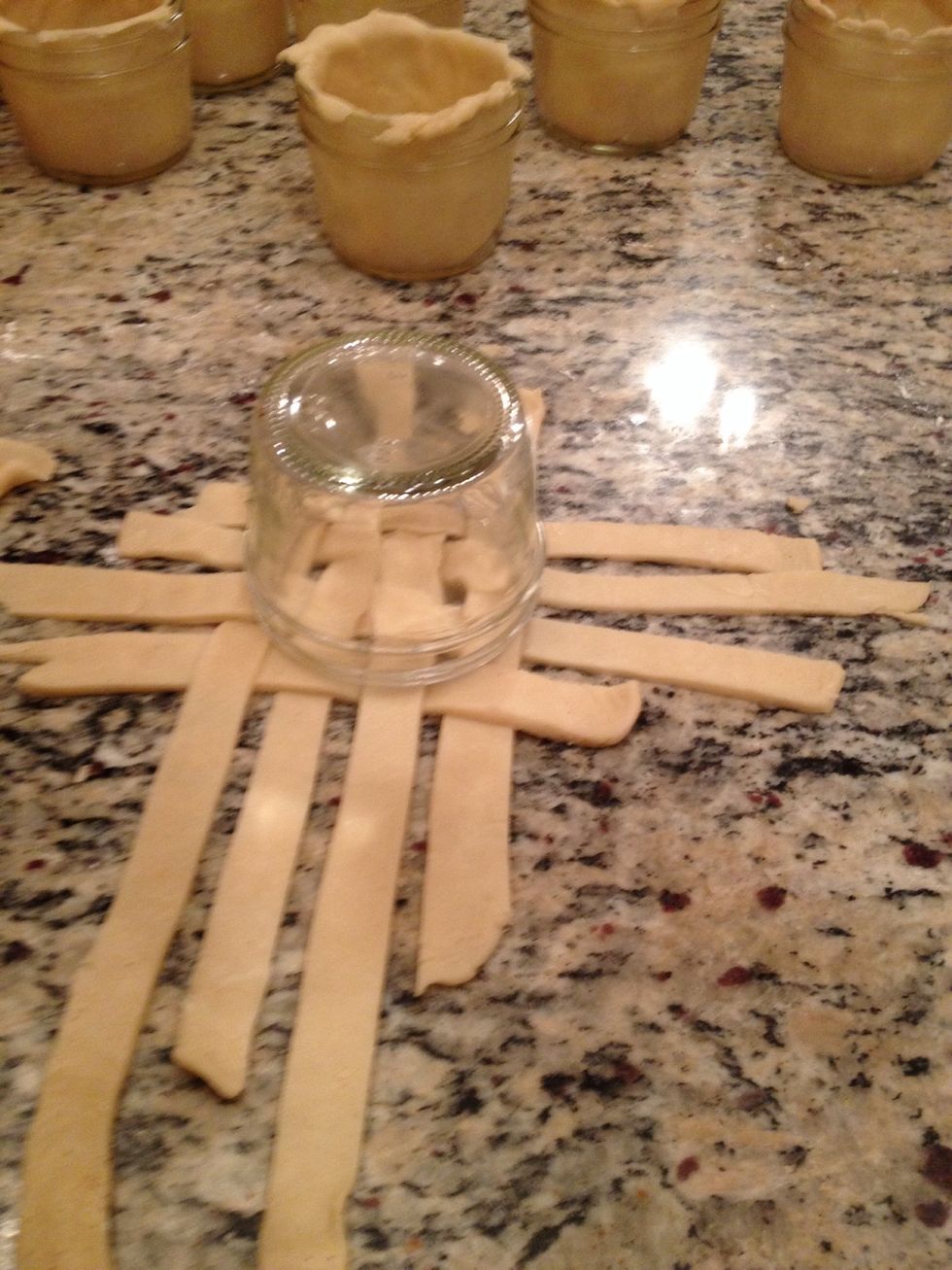 With a large weave in place, press an empty jar down on the dough to cut a perfect sized pie topper.
Looks so good!
Personally I like to add just a small amount of butter on the top of the filling as well as some more cinnamon and nutmeg before putting the topper in place. Experiment to find your favorite taste.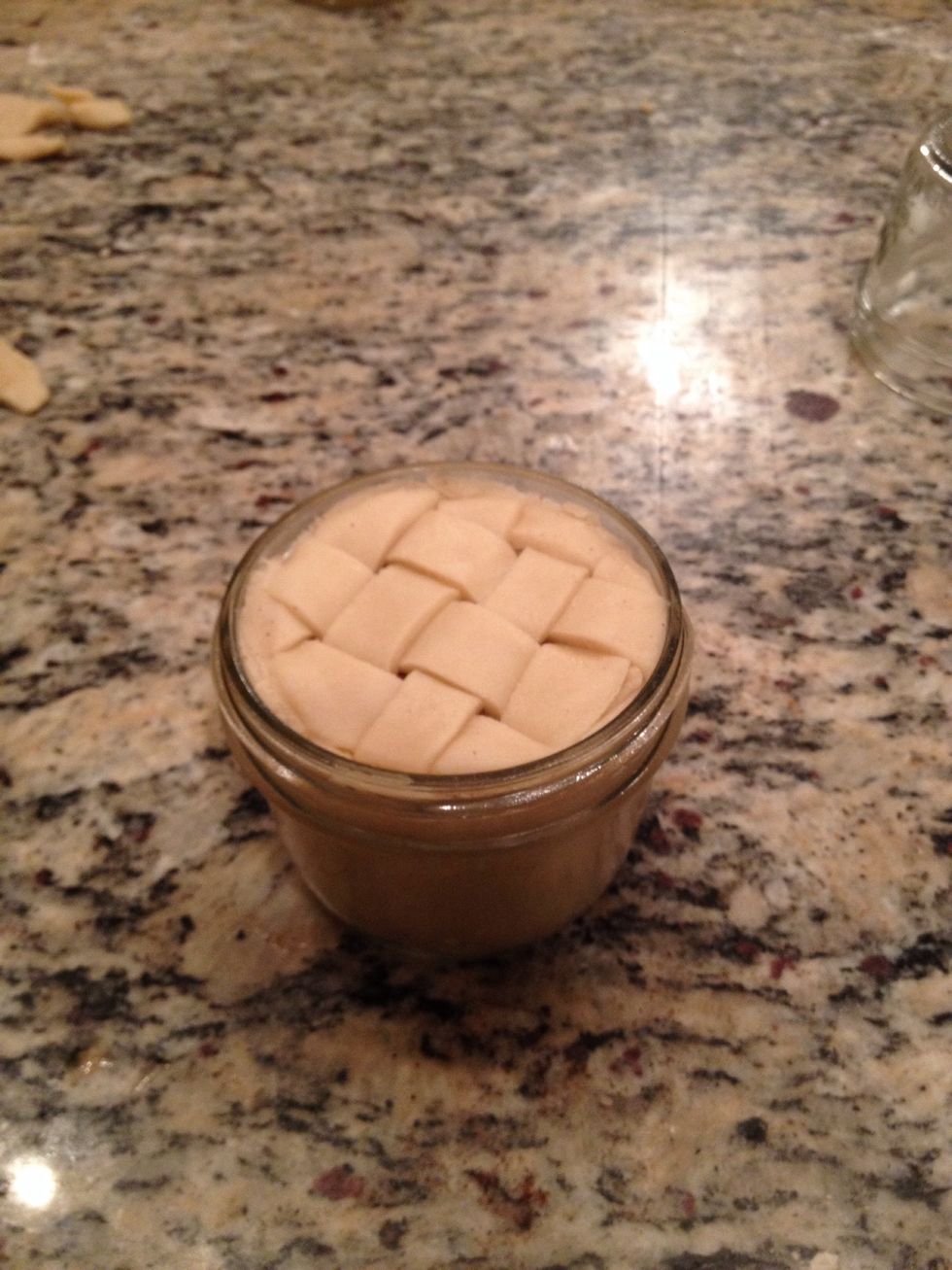 Carefully place the topper into the jar and gently press the edges together. You want to make sure the pie is not all the way up as it will rise some. If it does, thats fine. It just can cause a mess.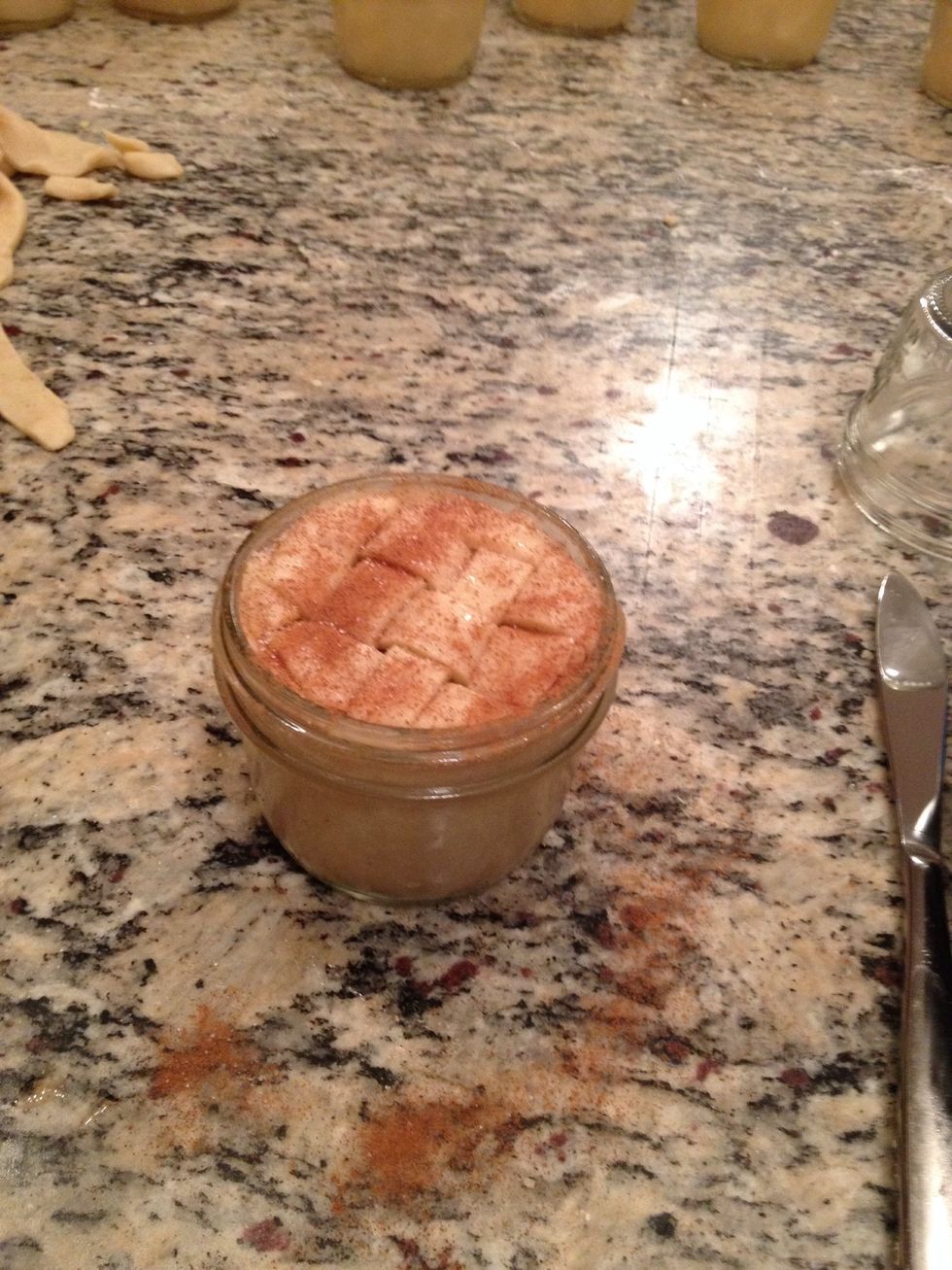 Baste the top with the egg wash (clear part of egg). Gently sprinkle cinnamon and sugar on the top (I was too close with the cinnamon in this photo so it added to much. Sprinkle higher up.).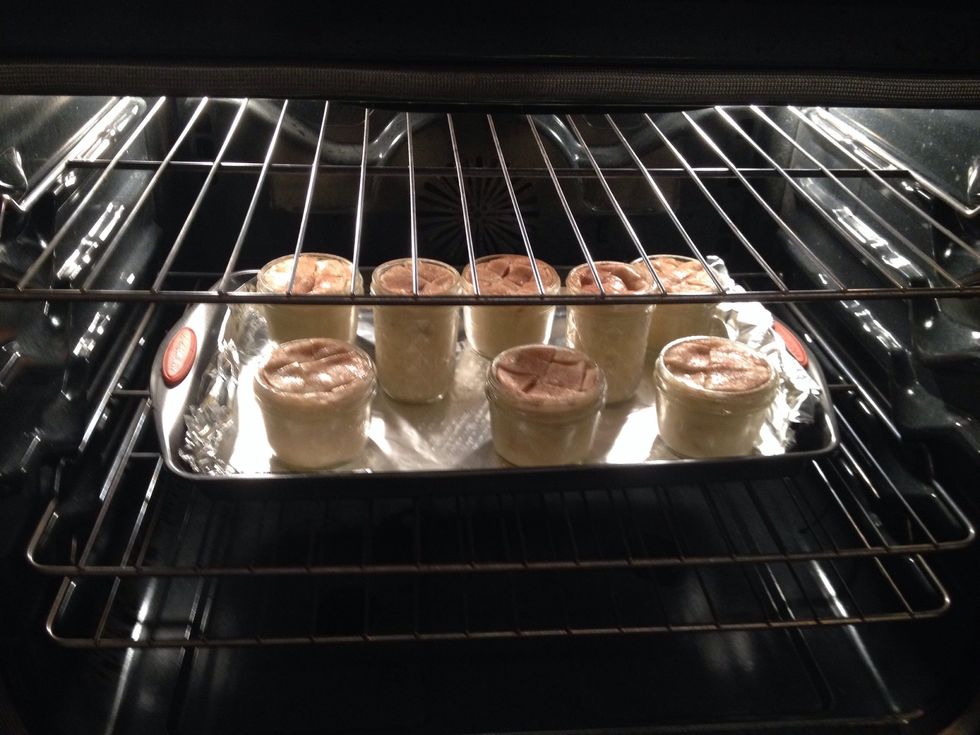 With the oven at 425 degrees, place the jars onto a baking sheet lined with tin foil. Space them out as shown so they cook evenly. Bake covered with foil for 18 min then uncovered for 7 min (approx).
Let the pies cool and then decorate as you see fit. I like to refrigerate mine but you can leave it out. Treat like a normal pie. It should stay fresher longer though due to the jar being sealed.
Note: just some shots of it after baked. See that some juices will over flow and crust rise too high. Just clean the jar and press the pie down with the lid.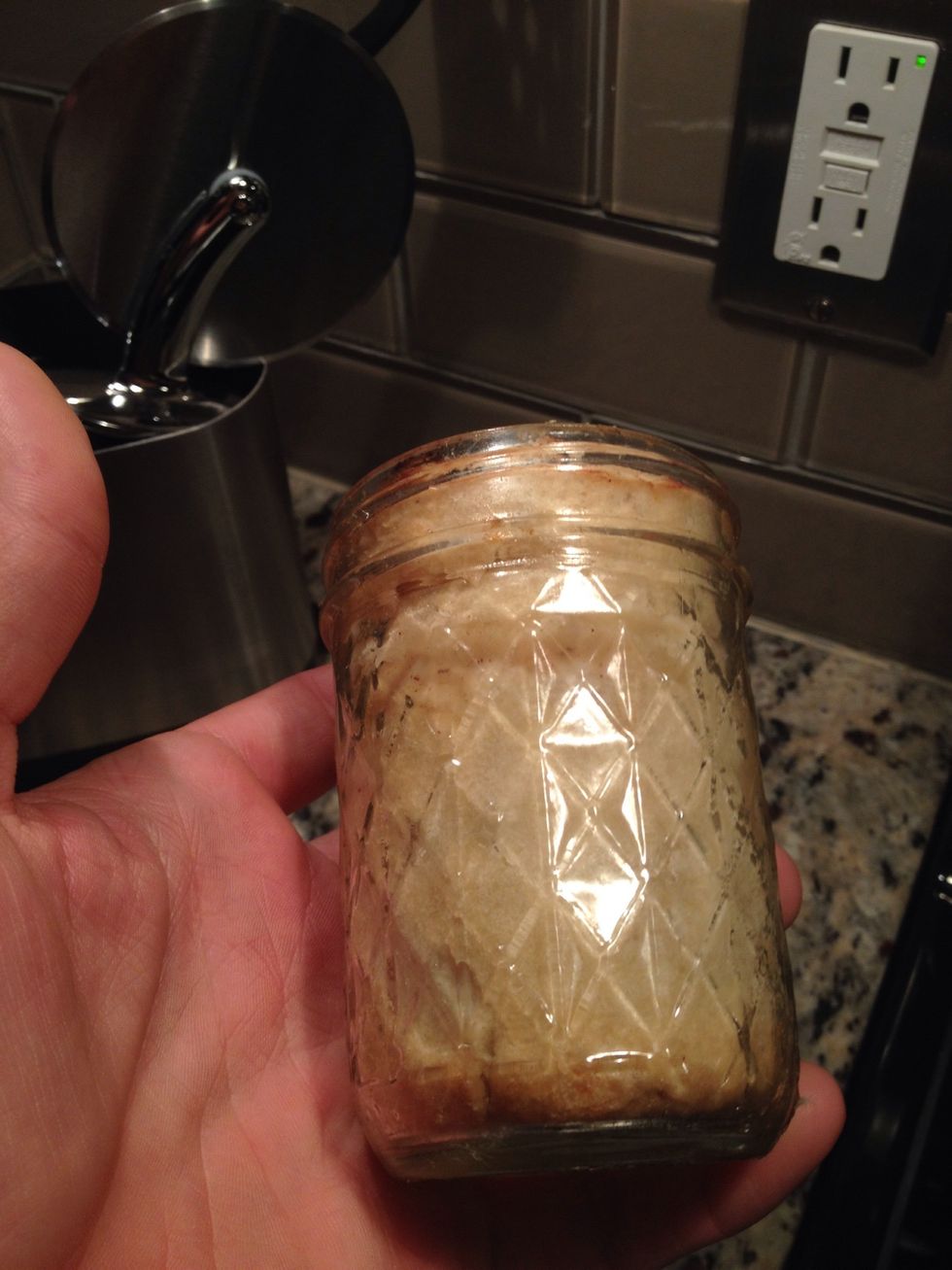 Just shot of how the crust looks. With the cook time provided, assuming properly spaced, it should cook throughout.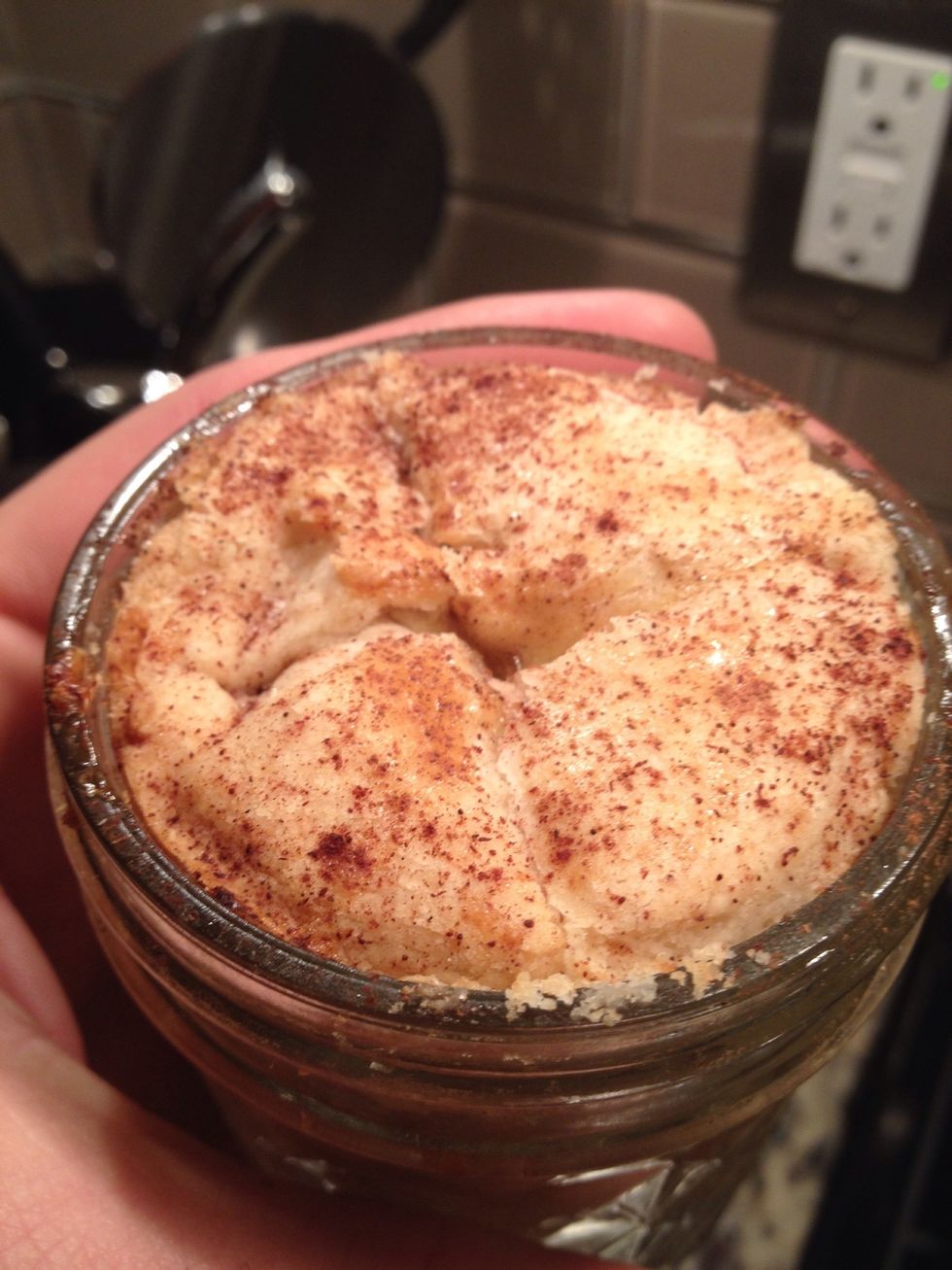 Close up if a cooked pie top.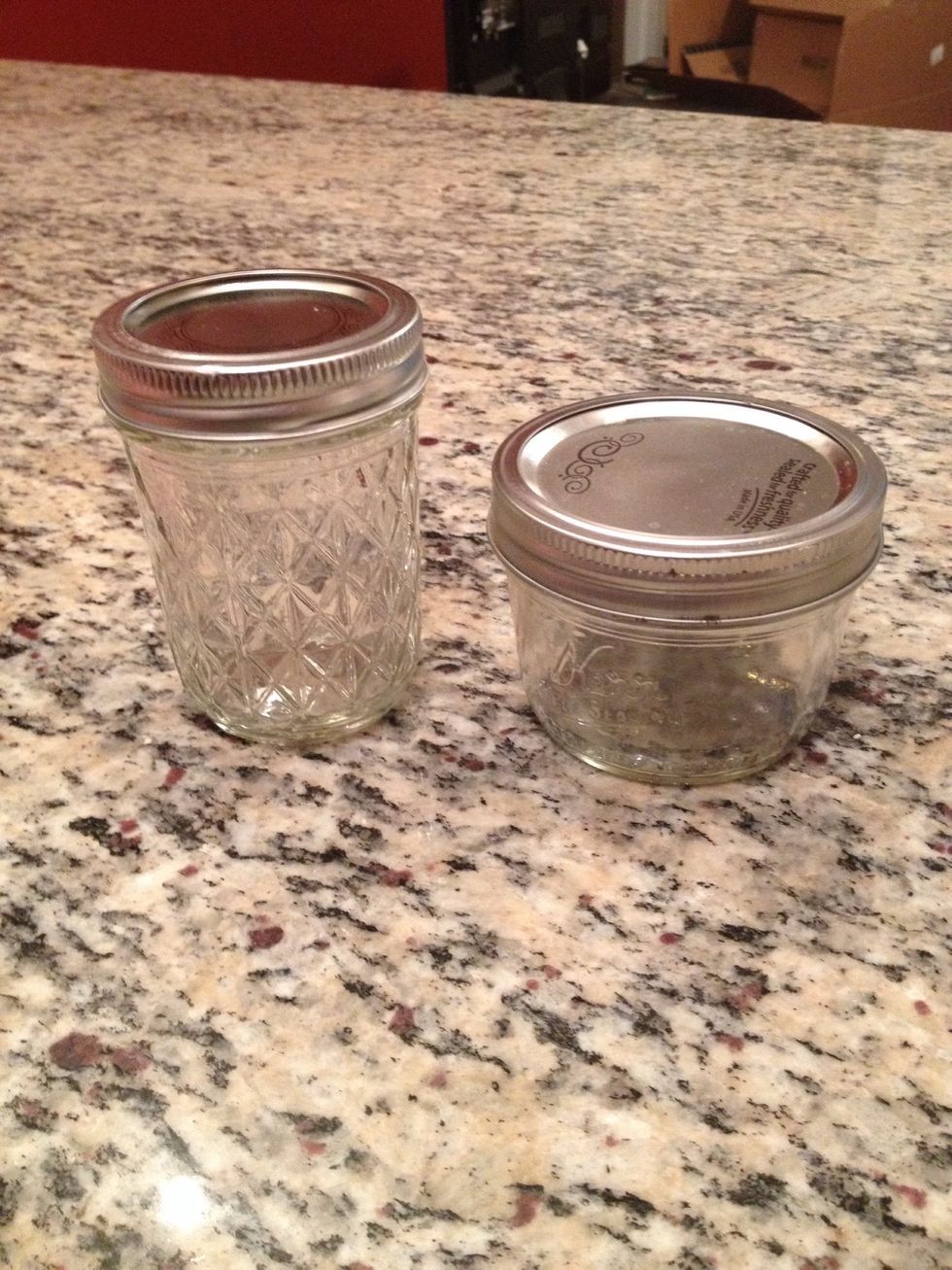 Both of these jars are 8oz. The wide mouth is better though because it is short and looks more like a pie. The taller is fine, I just called them apple pie shooters.
3/4c Brown Sugar
3/4c All-Purpose Flour
3/4tsp Ground Cinnamon
Ground Nutmeg
7.0 Medium Green Apples (Granny Smith)
Lemon Juice
1/4tsp Salt
3.0Tbsp White Suga
12.0Tbsp Butter (Cold, cubed)
3/8c Water
10.0 Wide-Mouth 8oz Mason Jars
1/4c Vegetable Shortening (Crisco)
1.0 Egg White Wash