I love the taste and incredible crunchiness of Mary's Gone Crackers gluten free crackers, but they cost $4 for a 6 ounce box. I found some copycat recipes online that nailed it!
135
Twirl cooked brown rice, water and Bragg's (or tamari/soy sauce) in the food processor until it is a sticky mush; like thick wallpaper paste, finely textured, not coarse. About two minutes.
You can add a little more liquid, a teaspoon at a time, if needed. Note that it is not at all runny. It is very sticky. If rolled into a ball, it would hold its shape.
Empty dough into a mixing bowl. Toast seeds in a dry pan (if desired), and then add seeds to the mixture, mixing in well by hand. (Sorry no food processor photo. Will add next time I make these)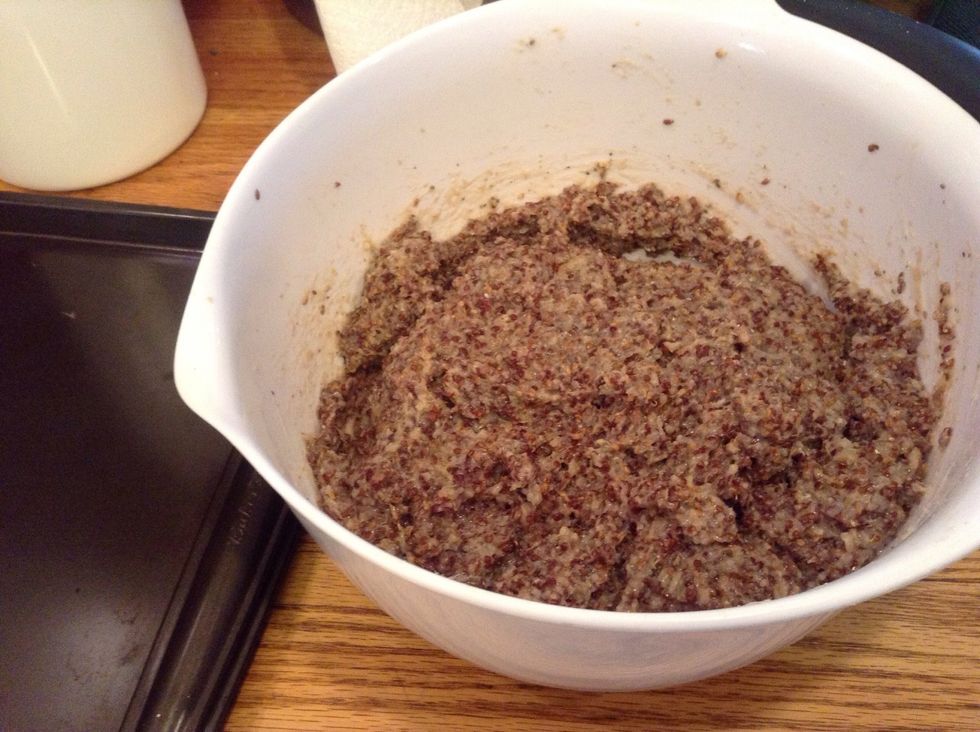 Add the quinoa, but don't process too much, just mix in well.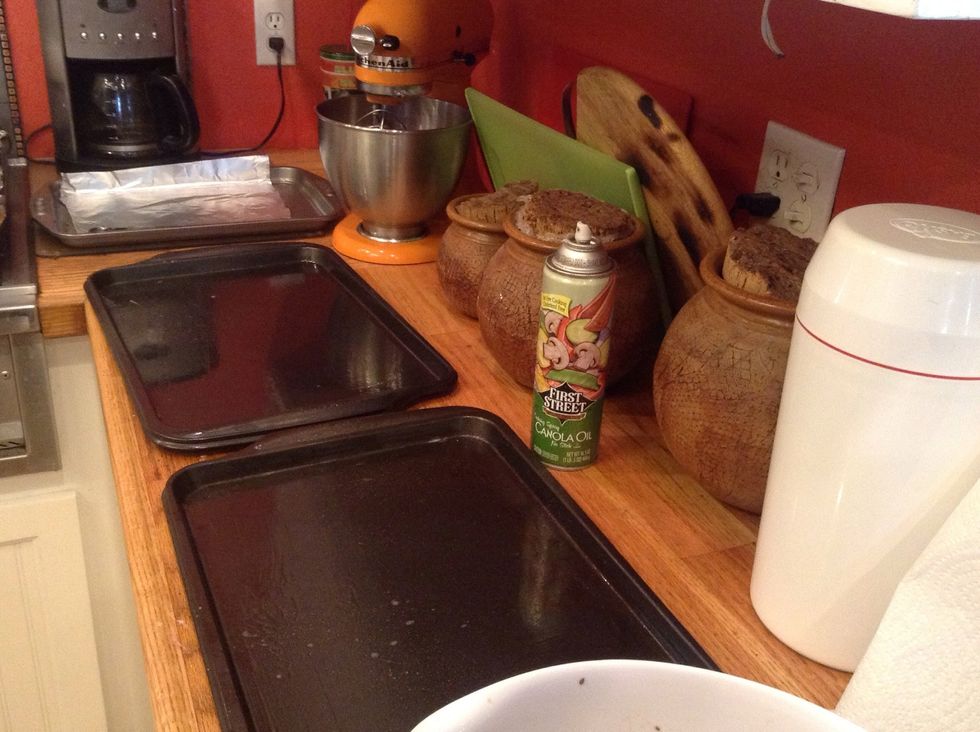 Lightly oil the baking sheets, or use ungreased silicone mats on the baking sheet. Parchment paper or tin foil do not work well, they tear and it is too hard to spread the mix onto.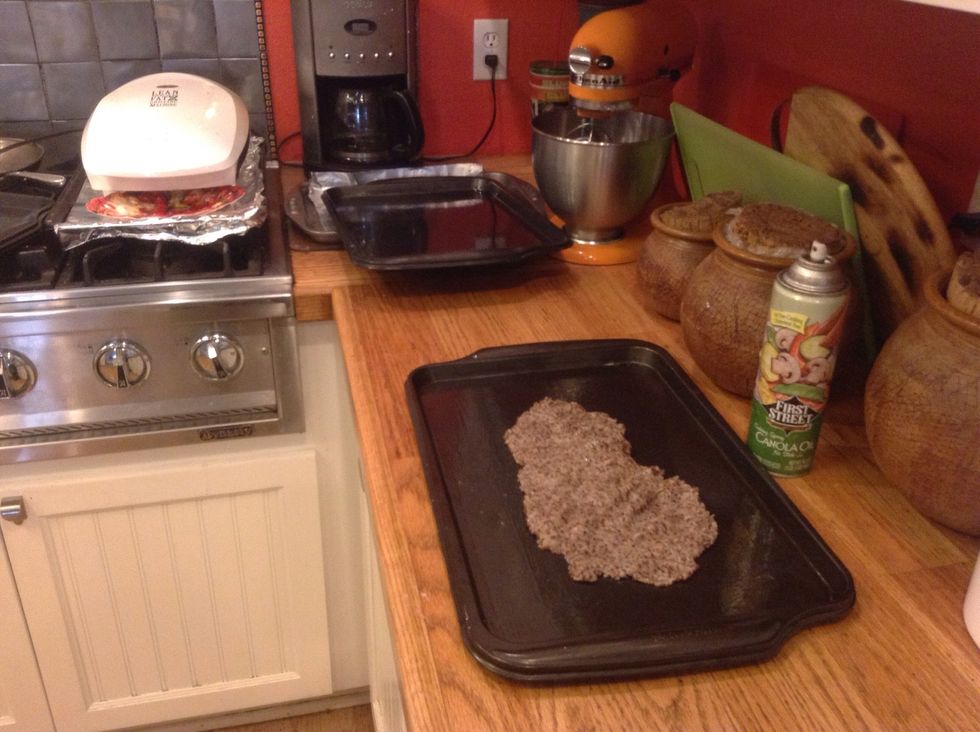 Plop about a cup of dough on baking sheet and spread to a thin layer, about 1/8 - 1/4 inch thick.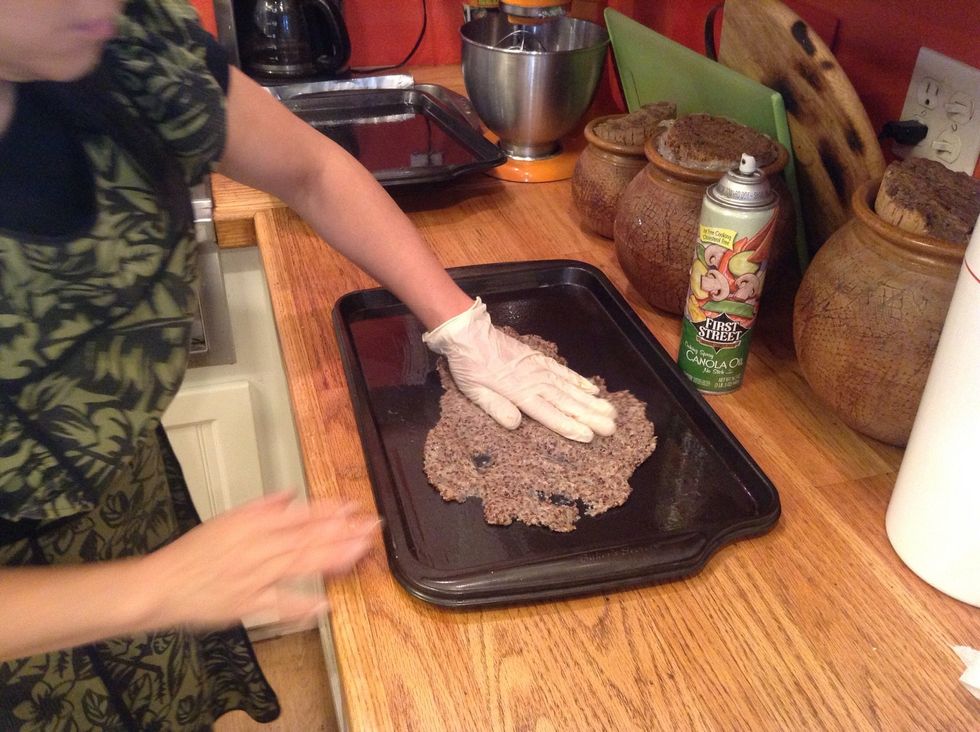 Using an oiled glove helps because the mix is sticky!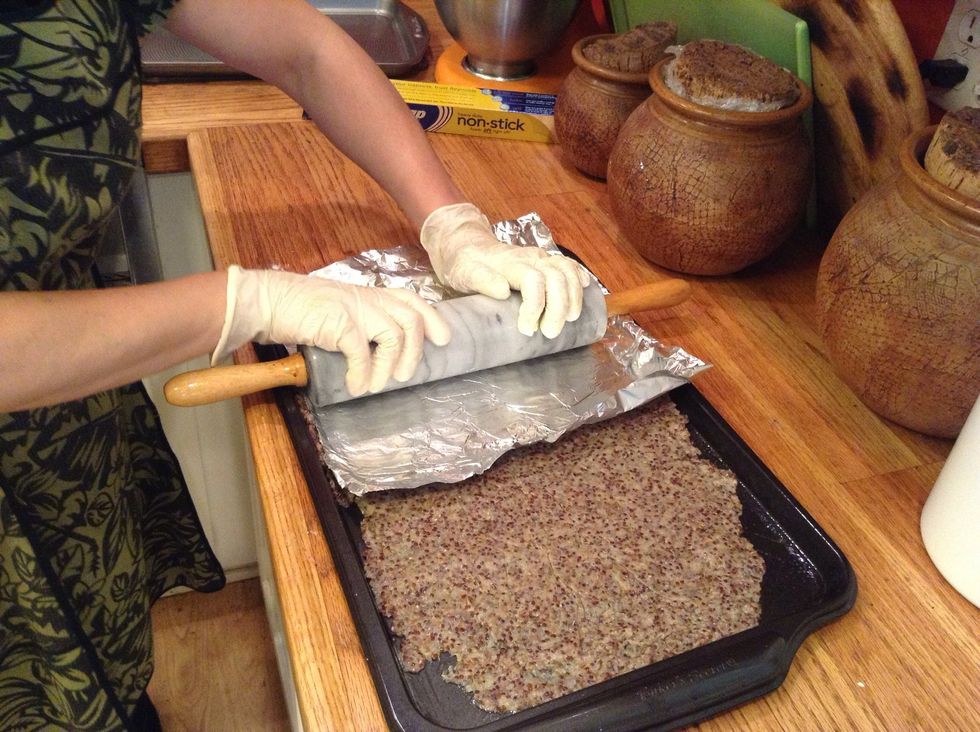 Here I'm trying to flatten it more evenly after pressing dough mix in with my hands. I'm using special nonstick foil, but you can use plastic wrap, wax paper, etc.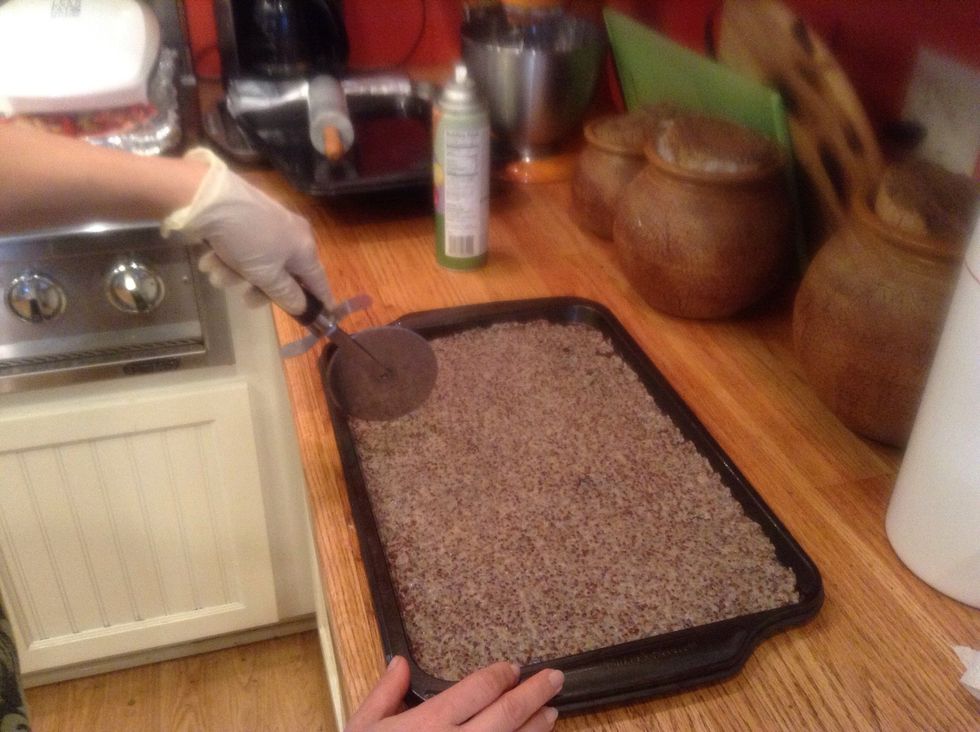 You can score break lines before baking with a knife or pizza cutter.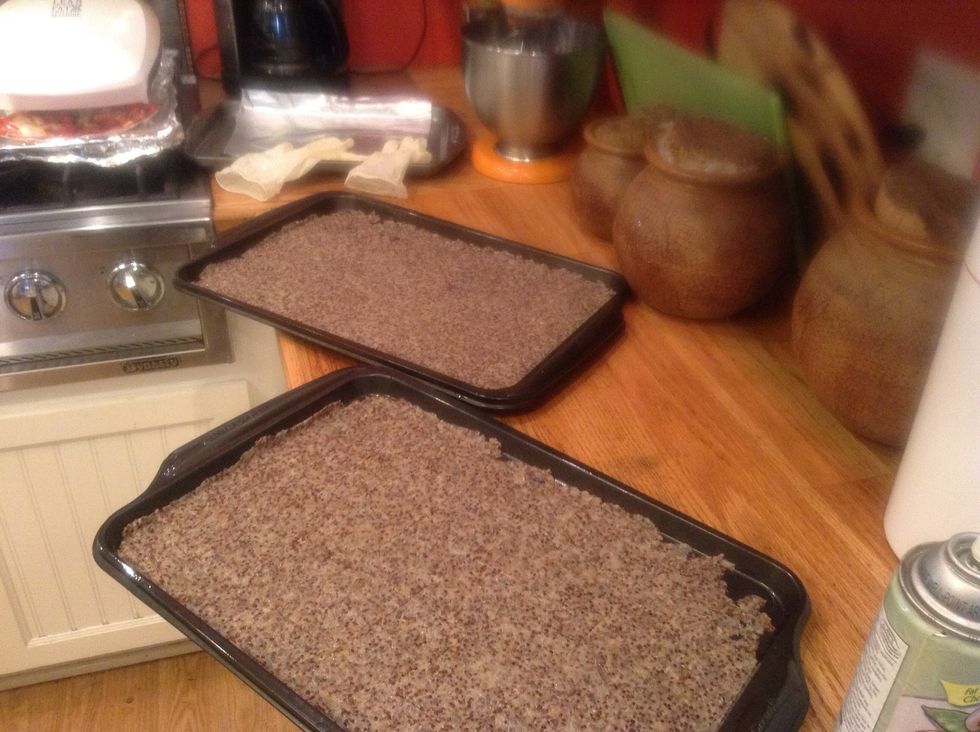 Ready to bake!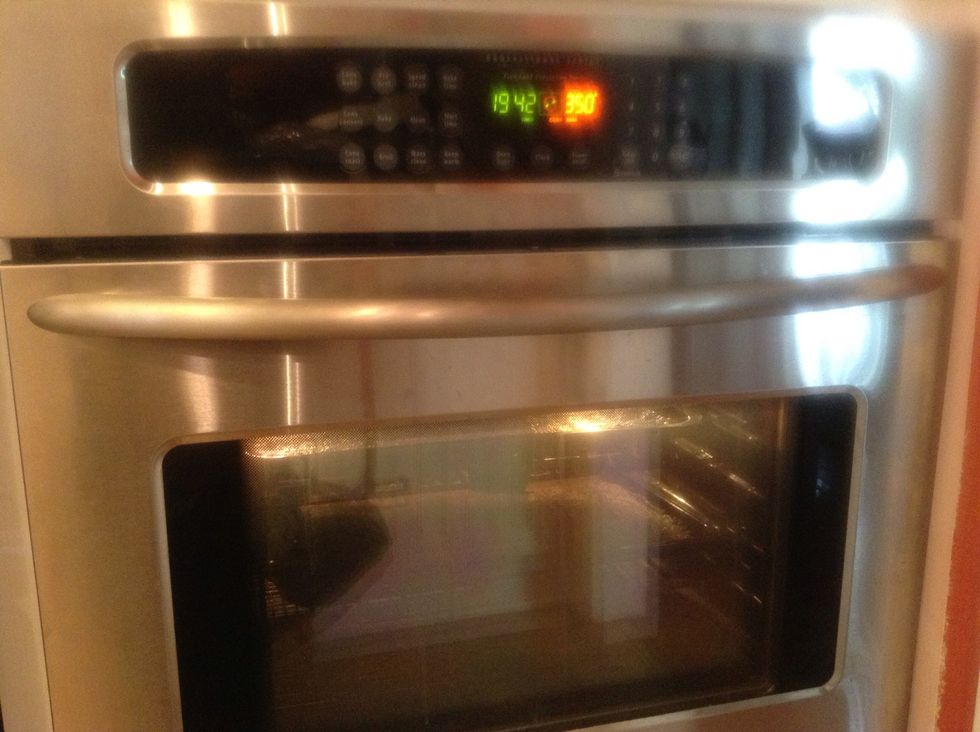 Use the convection mode (fan bake) at 350*F for 30 minutes, or until cracker is medium brown and crispy.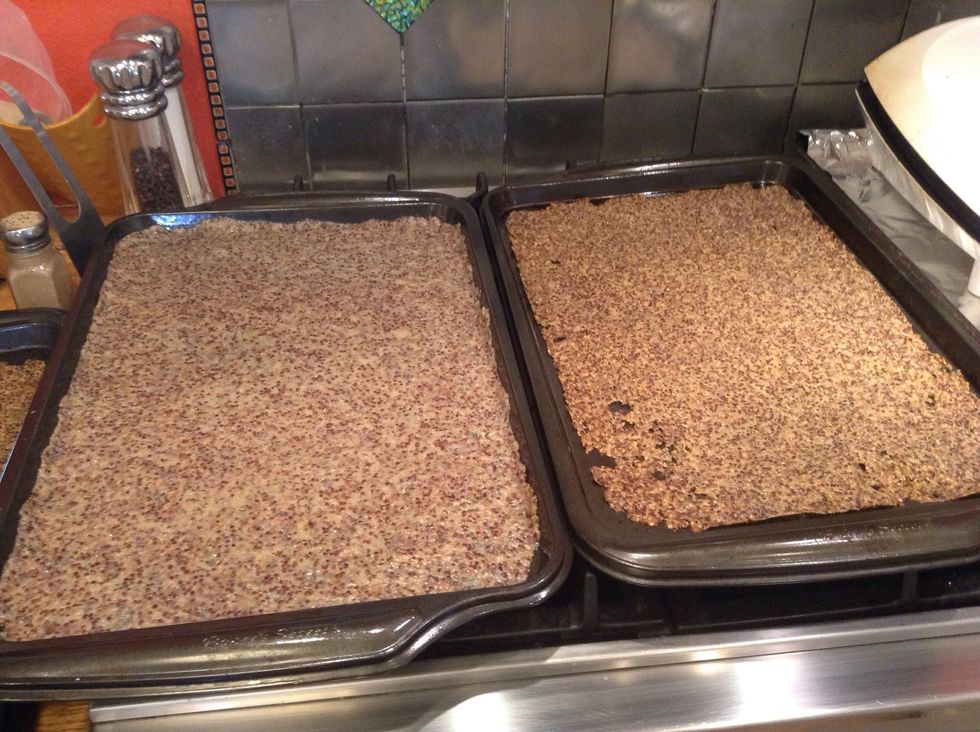 The one on the right is baked.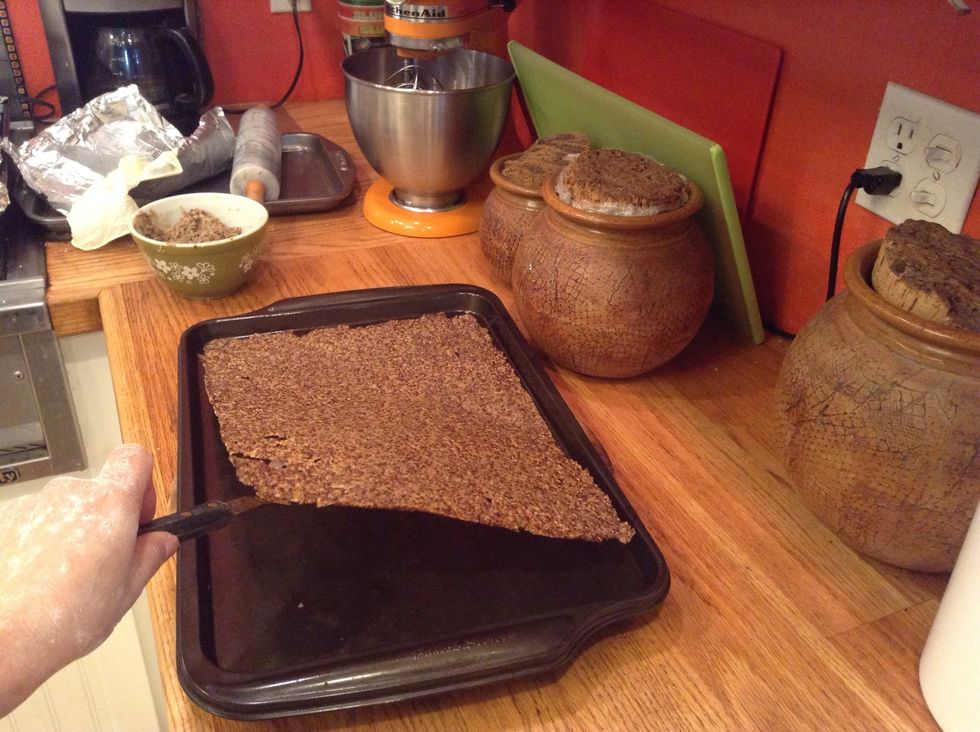 It should easily lift off the cookie sheet.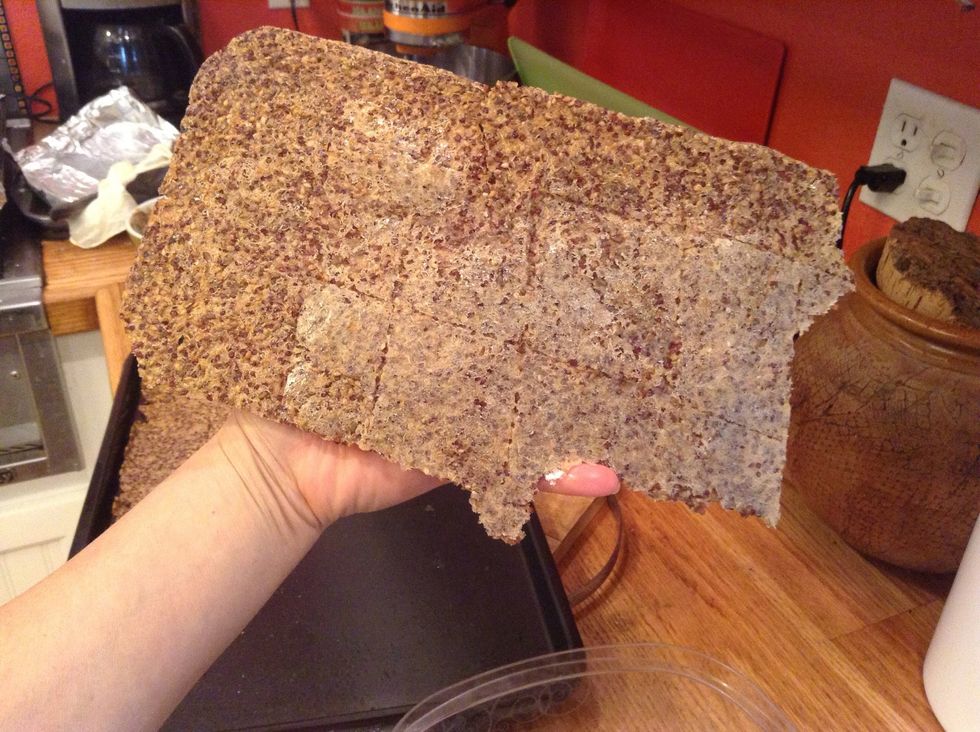 See the score lines?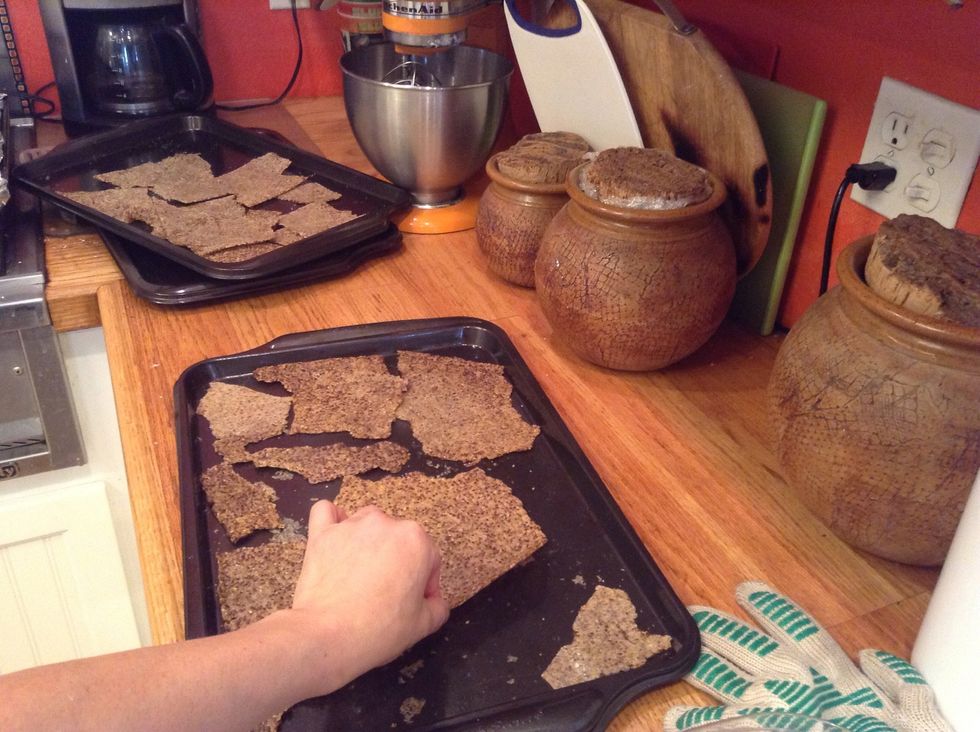 Well, you might want to score deeper than I did.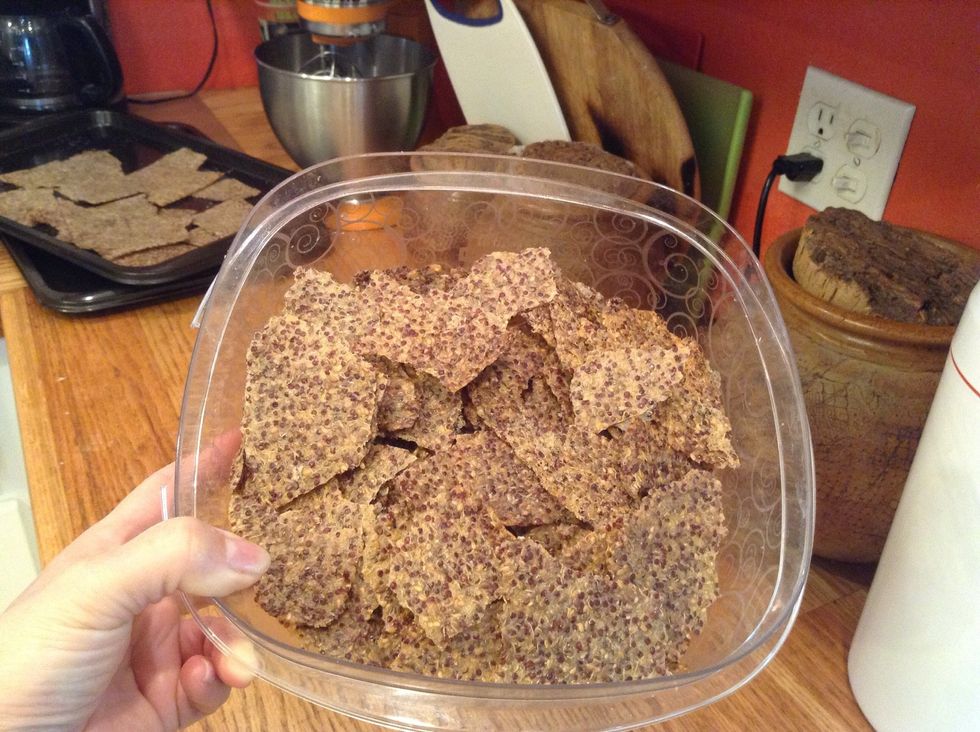 So yummy! You have just copied Mary's Gone Crackers! I like these as much or more than store bought. Experiment with adding different herbs, seeds or other flavors.
Tip: Do not over bake. If brown but not crispy enough, turn off the oven and let it sit in there as the oven cools down. Store in an airtight container.
Tip: If you cook the rice and quinoa together, you cannot help but emulsify the quinoa too, in the food processor. It is okay, you still have the seeds for texture.
Tip: Silpats or silicone pan liners make it easier to release the cracker from unlined pans.
Tip: If you added too much water in Step 2, don't worry, it will just take longer to bake. This recipe is very forgiving.
Experiment with different ingredients and flavors, then let me know what you try and how they turn out!
3.0c cooked brown rice
1.0c cooked quinoa
0.0c toasted sesame seeds
0.0c toasted flax seeds
1.0Tbsp Water
0.0c tamari or soy sauce or Bragg's Liquid Amino Acids
Pam or other oil to grease pans and hands
food processor
350F degree oven
Vinyl gloves; not latex, those stick!
Baking sheets
Optional: Silicone mats
Yields about four cookie sheets of crackers