Ingredients: 200 Grams flour, ½ Cups suger, 10 Grams Baking powder, 10 Grams Vanilla sugar, 2 eggs , 30 gr butter ,25 Grams Almonds , 25 Grams Walnuts , 20 Grams Raisins , 20 Grams Dried berries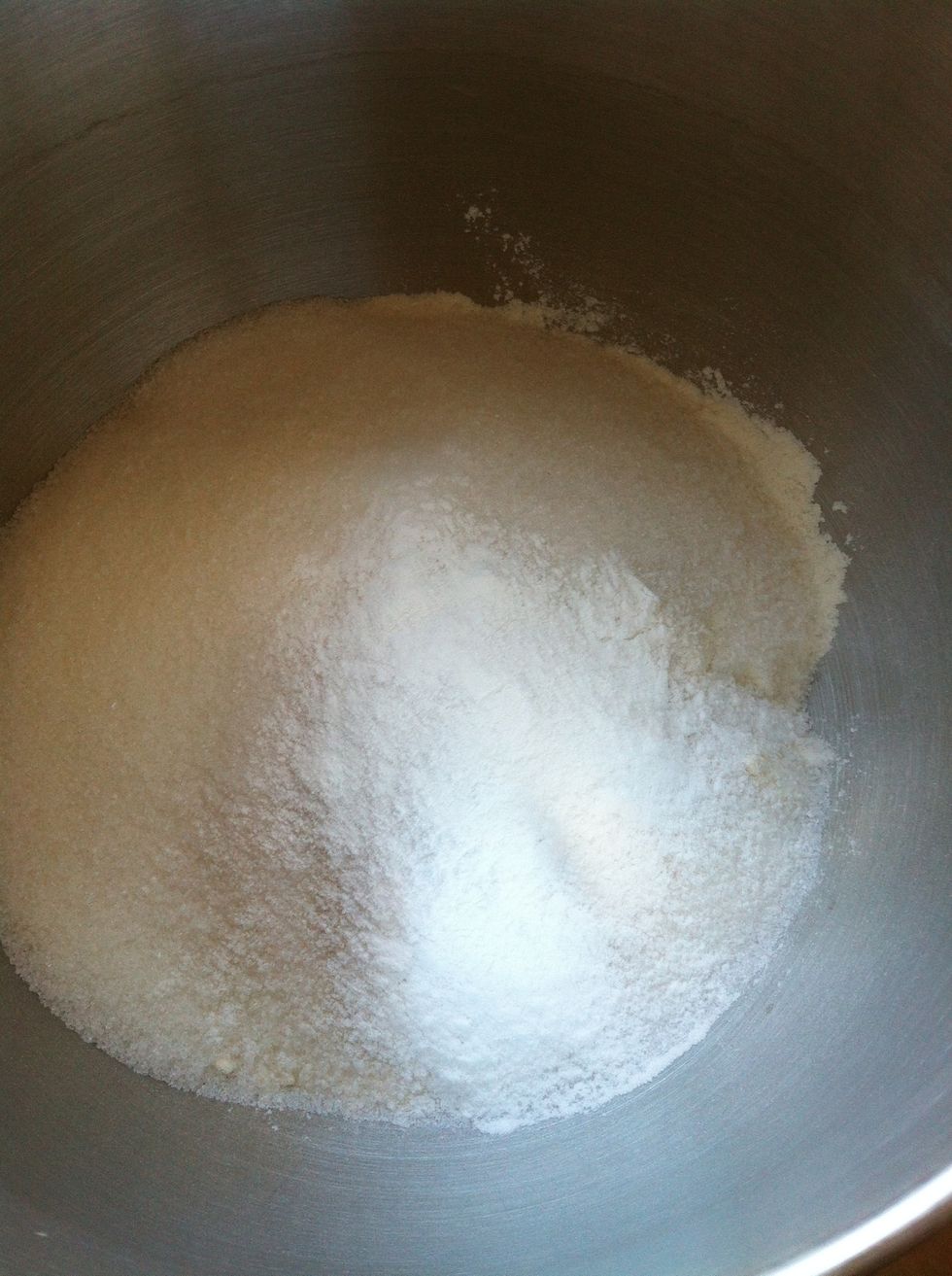 Mix all powders together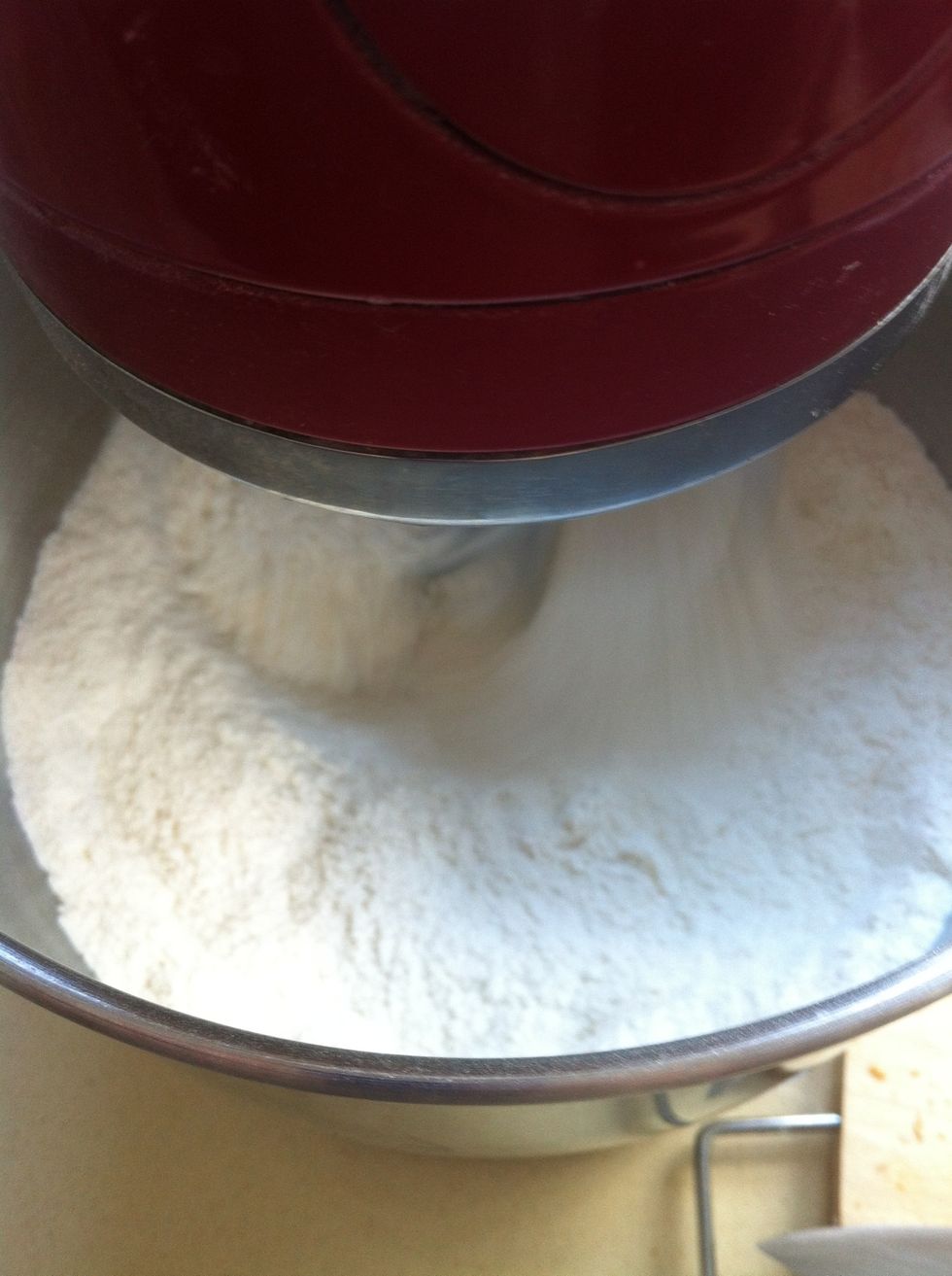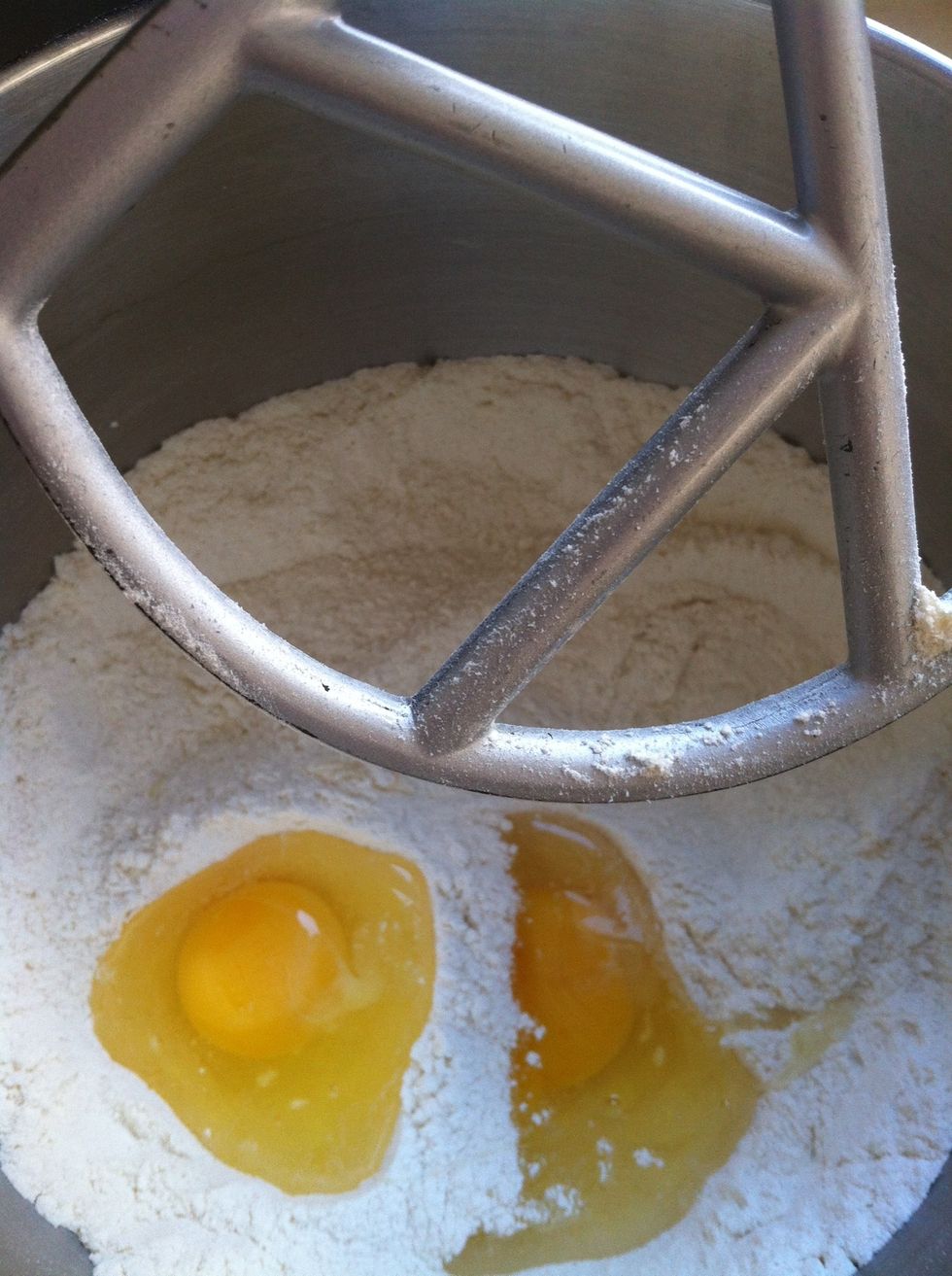 Add the eggs and mix until you have dough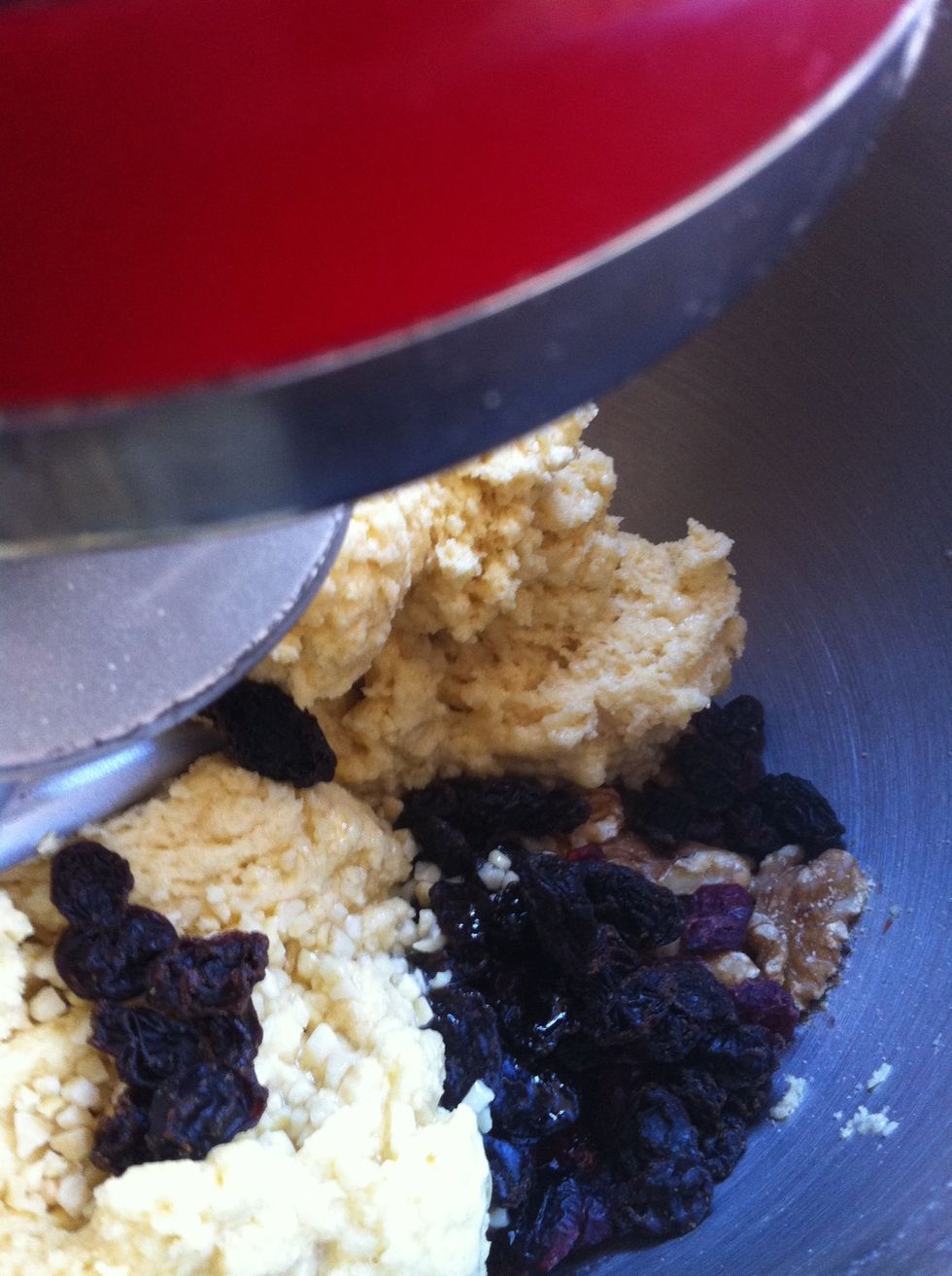 Add all the rest of the ingredients and mix to create a united dough
Place the dough on a nylon wrapping and wrap it while creating a roll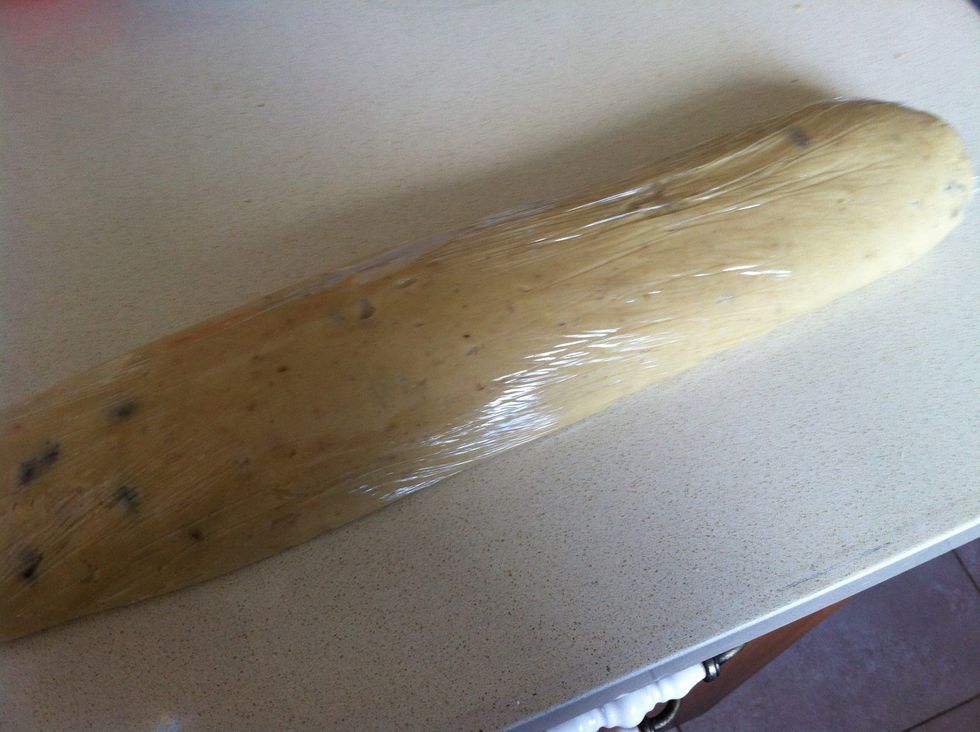 Place the roll in the refrigerator for 20 minutes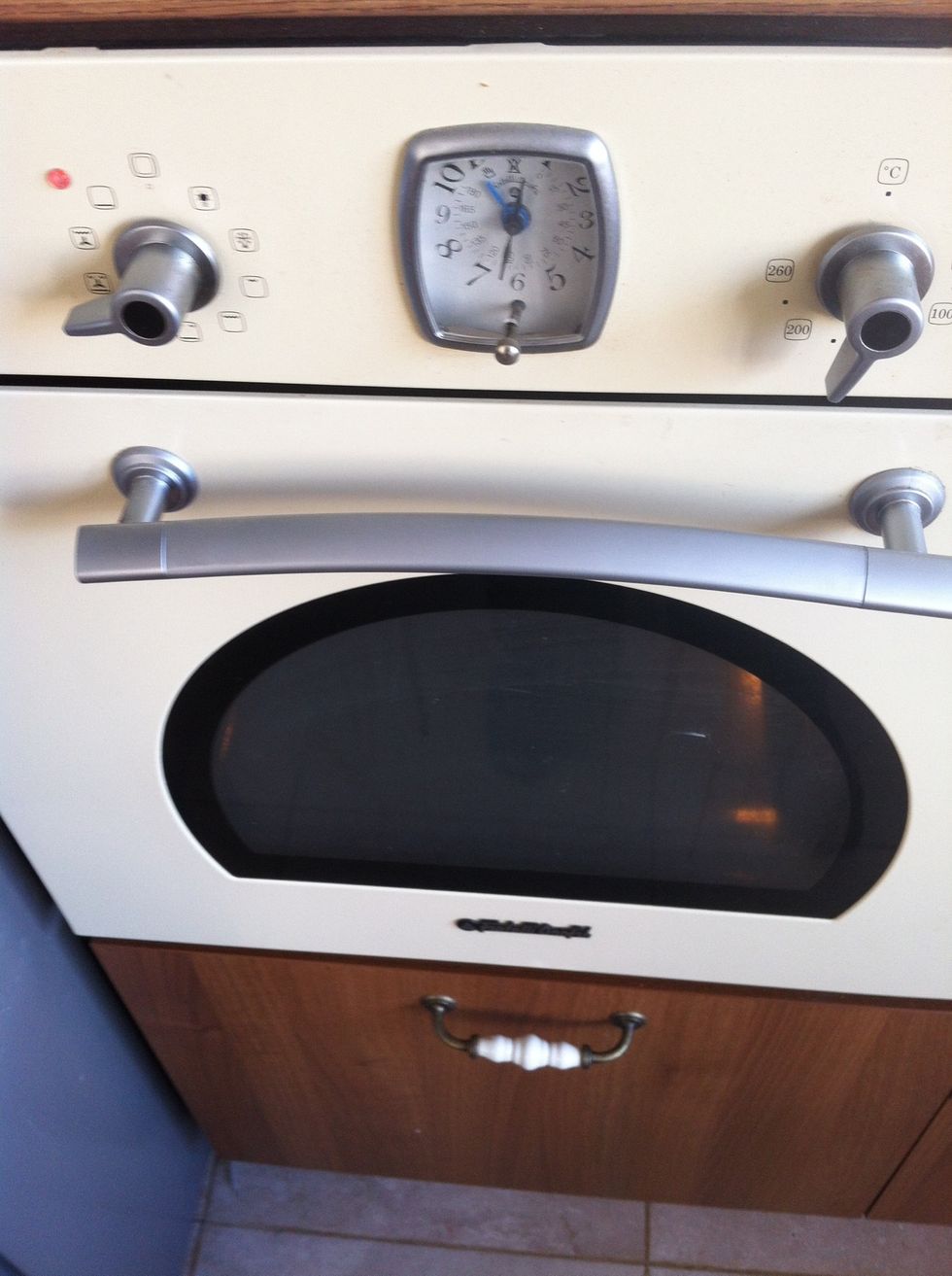 Preheat the oven for 170 deg. cel.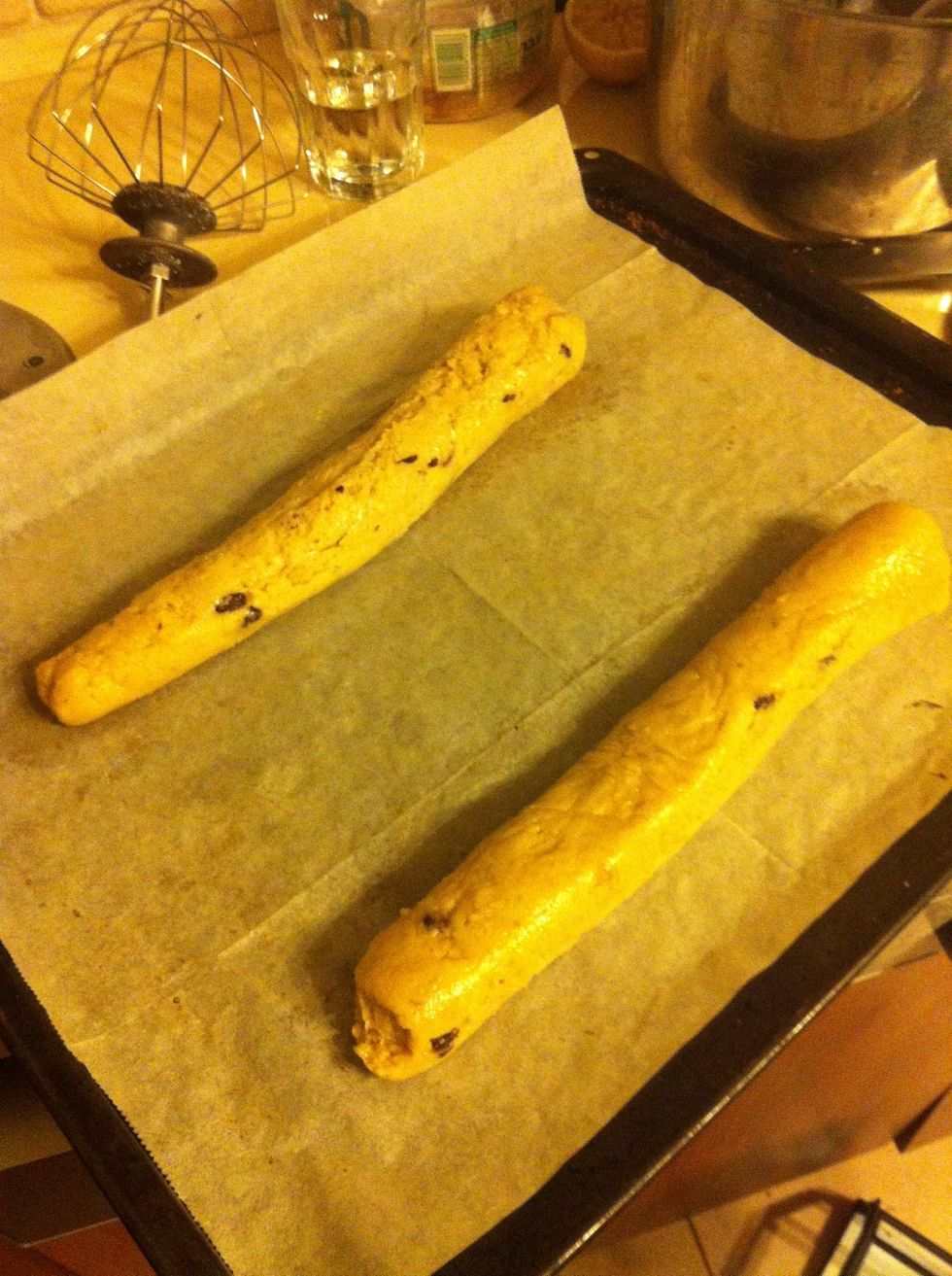 Create 2 rolls from the cold roll and put them on a baking paper 10cm apparat
Put inside the preheated oven for 30 minutes at 170 deg. Cel.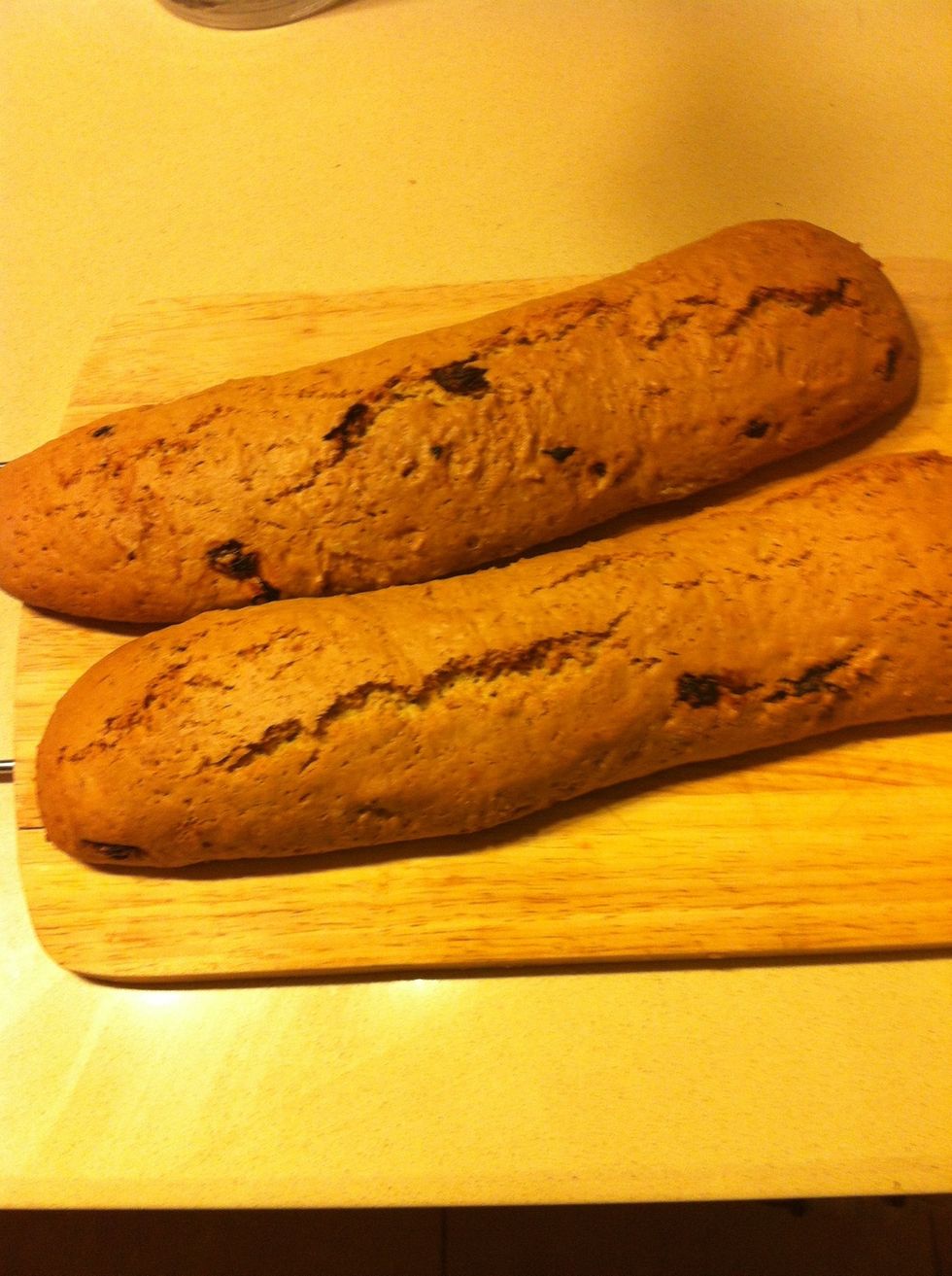 After 30 minutes you take it out of the oven and chill it for 5 minutes Lower the oven temperature to 150 deg cel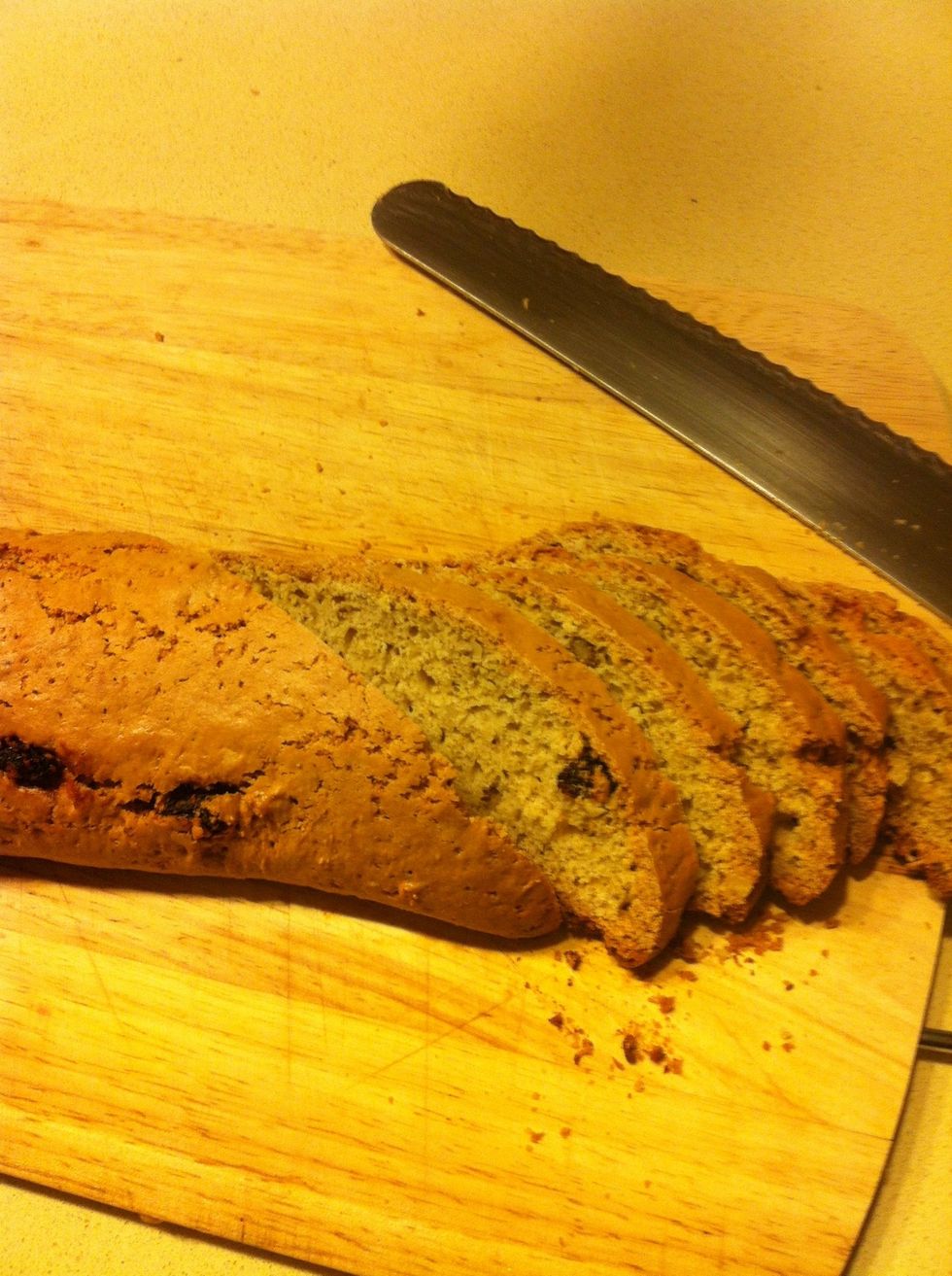 Cut the roll to 0.5cm thick slices from the corner to create long slices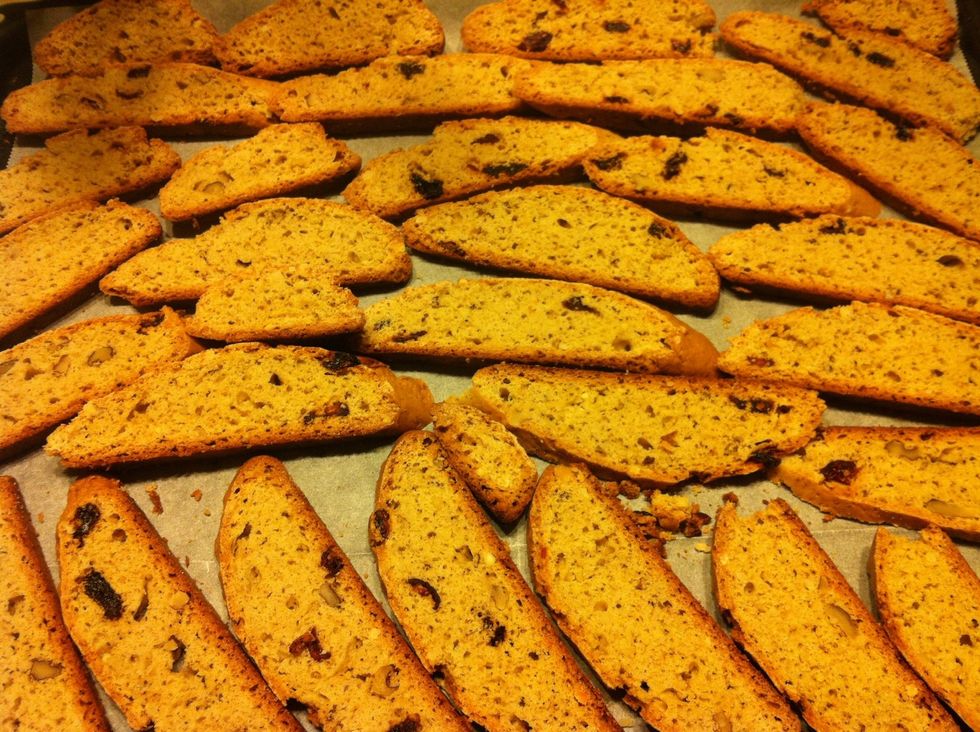 After cutting the rolls arrange the slices on a baking paper as close as possible but not overlapping and - to the oven for another 10 minutes at 150 deg cel.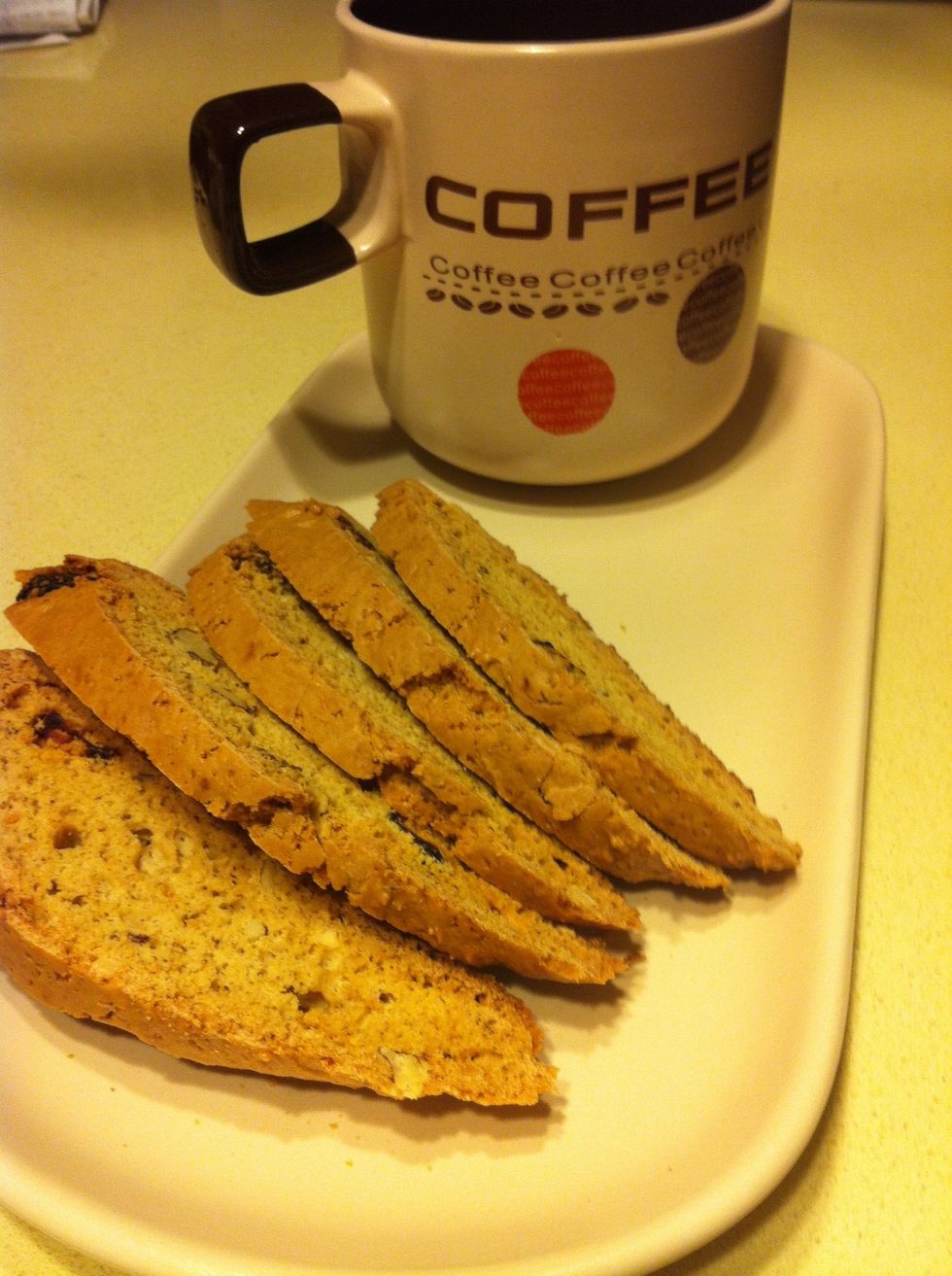 When it's crunchy prepare your coffee
200.0g flour
0.0c surer
10.0g Baking powder
10.0g Vanilla sugar
2.0 eggs
30.0g 30 gr butter
25.0g Almonds
25.0g Walnuts
20.0g Raisins
20.0g Dried berries