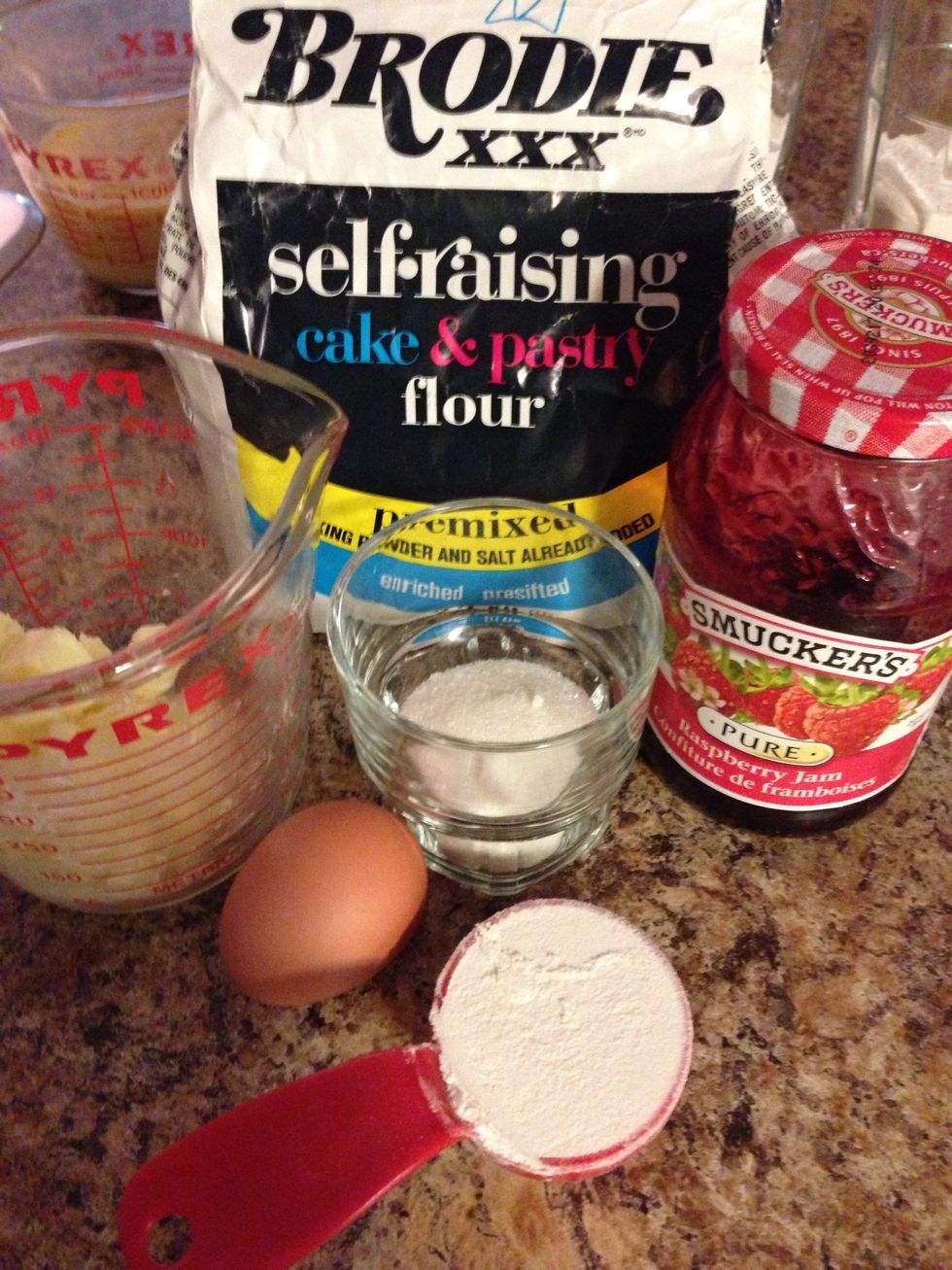 Gather your ingredients. FIRST... Put your Tenderflake tart shells in the oven to pre-bake. Just follow the instructions on the box for this.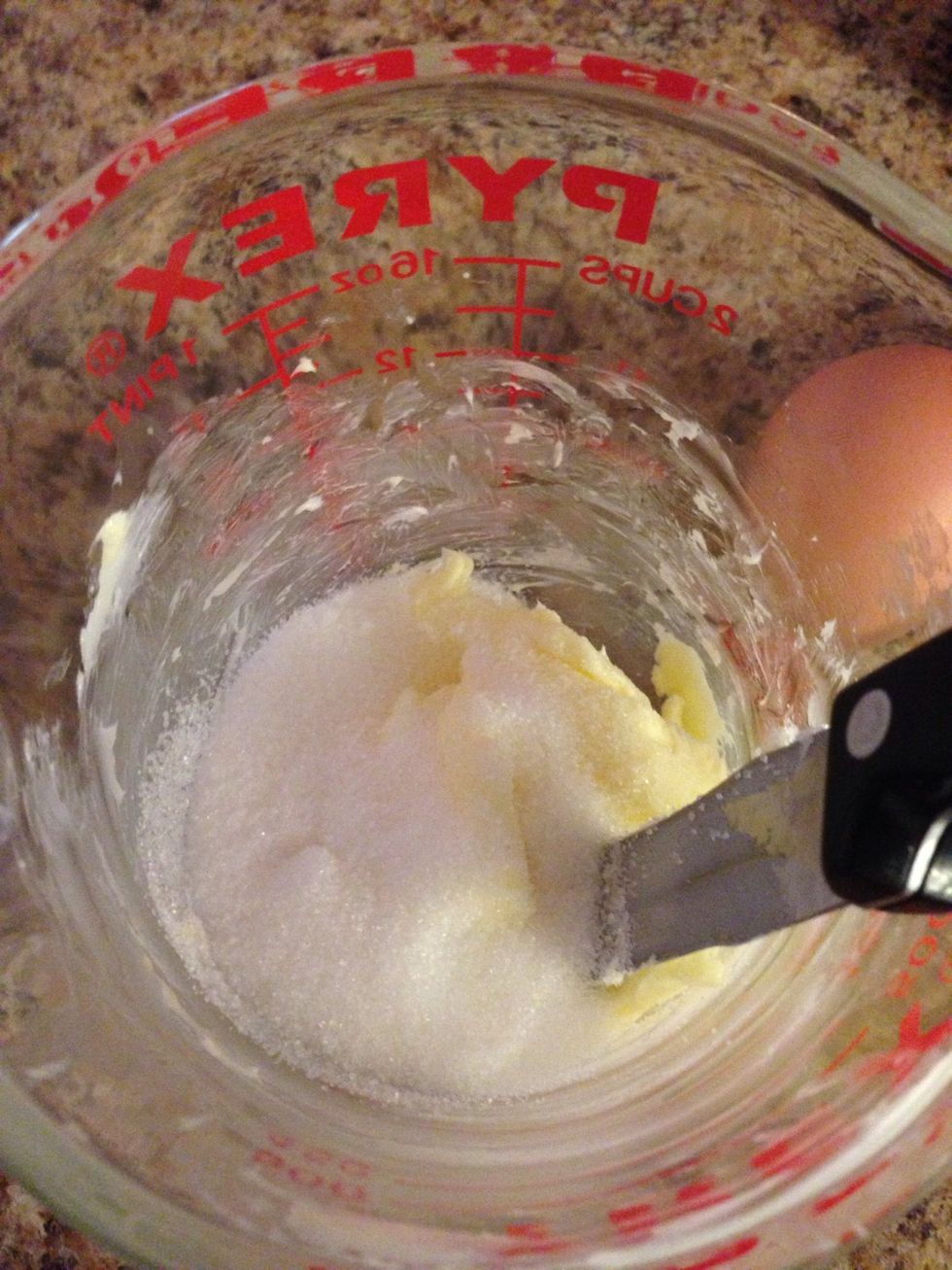 Cream butter & sugar together. It works best if the butter is at room temperature.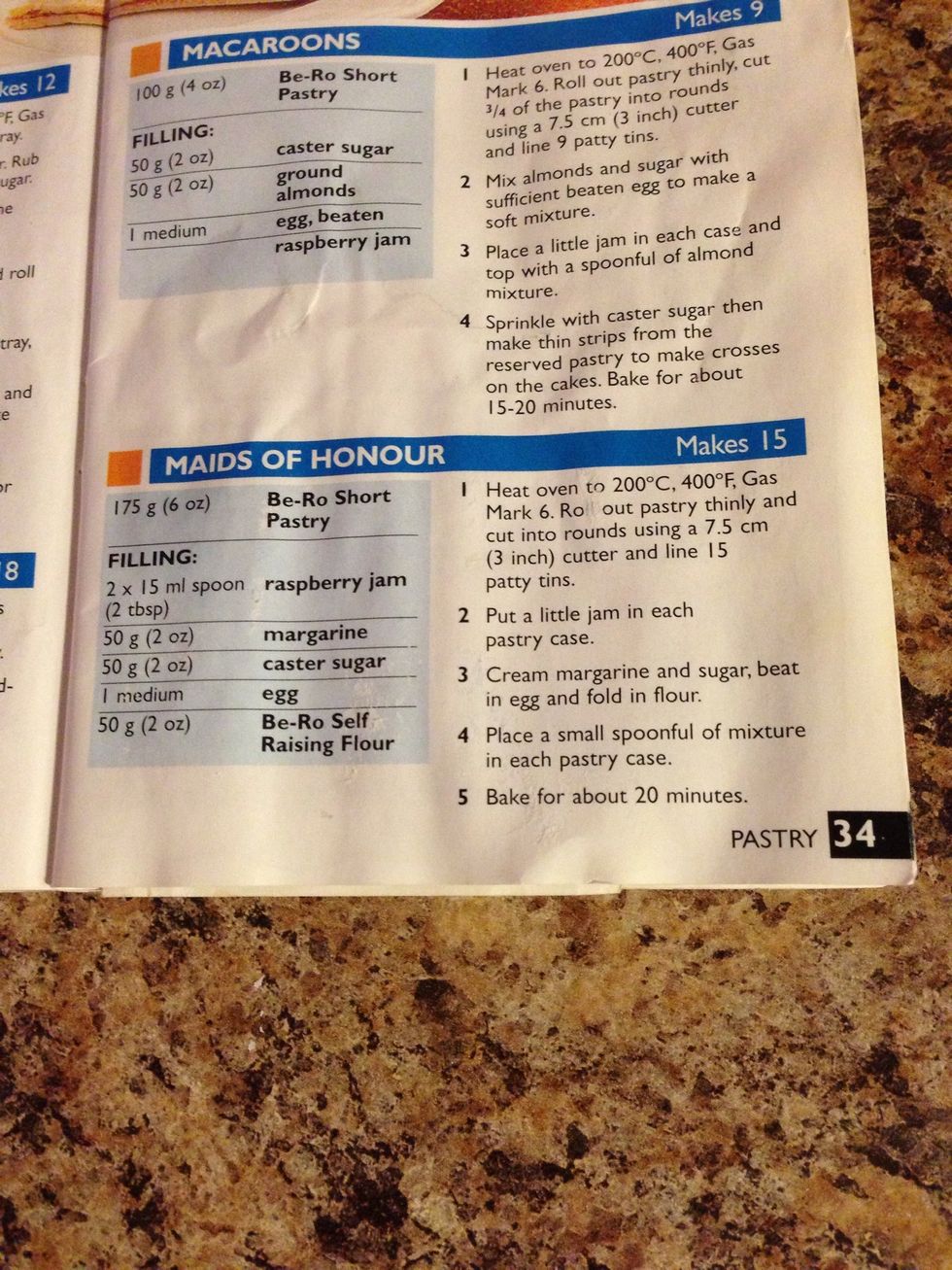 The original recipe from the Be-Ro Home Recipes book calls for margarine, it works too if you don't have butter.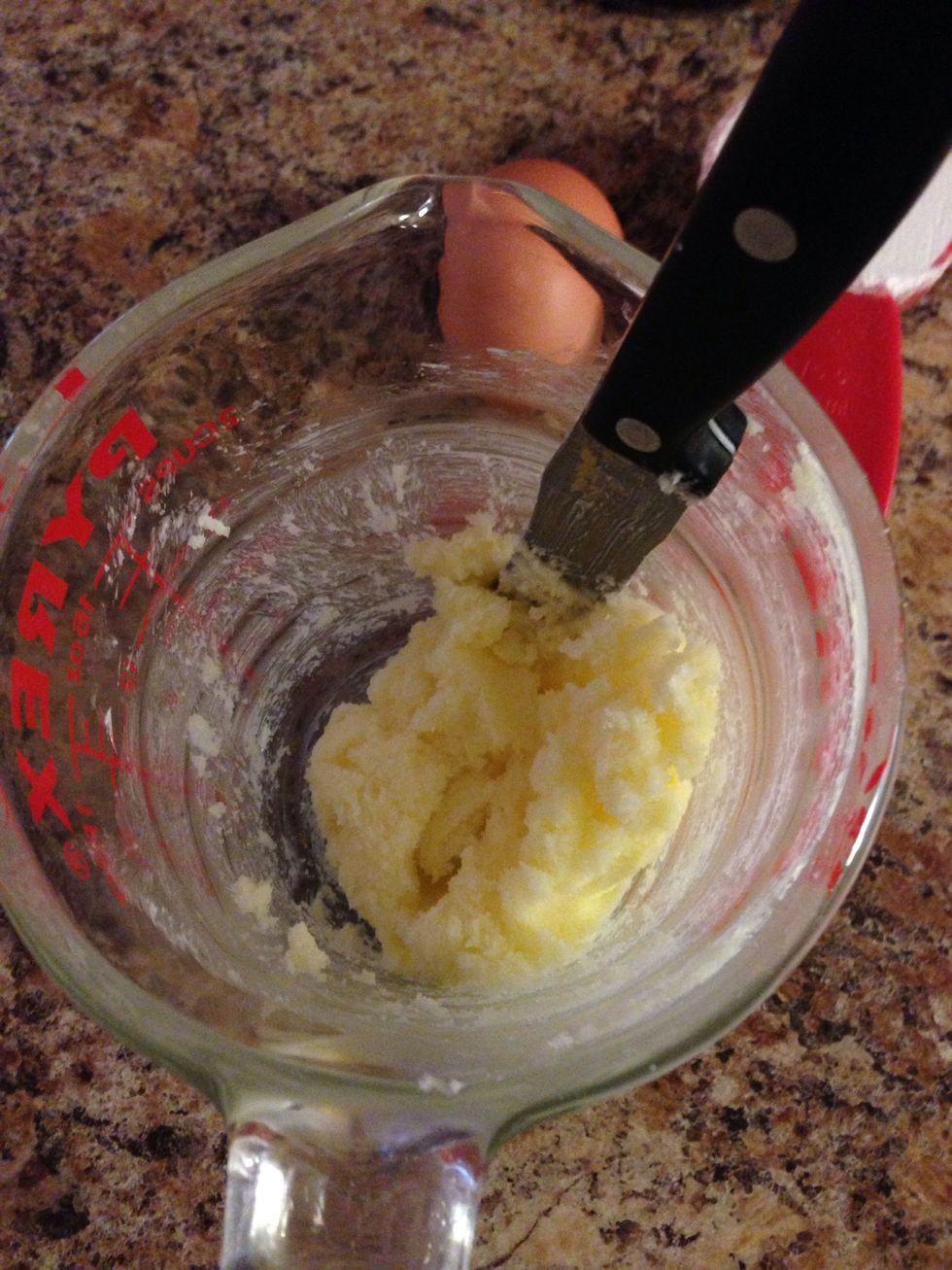 Cream butter & sugar together until they're well mixed.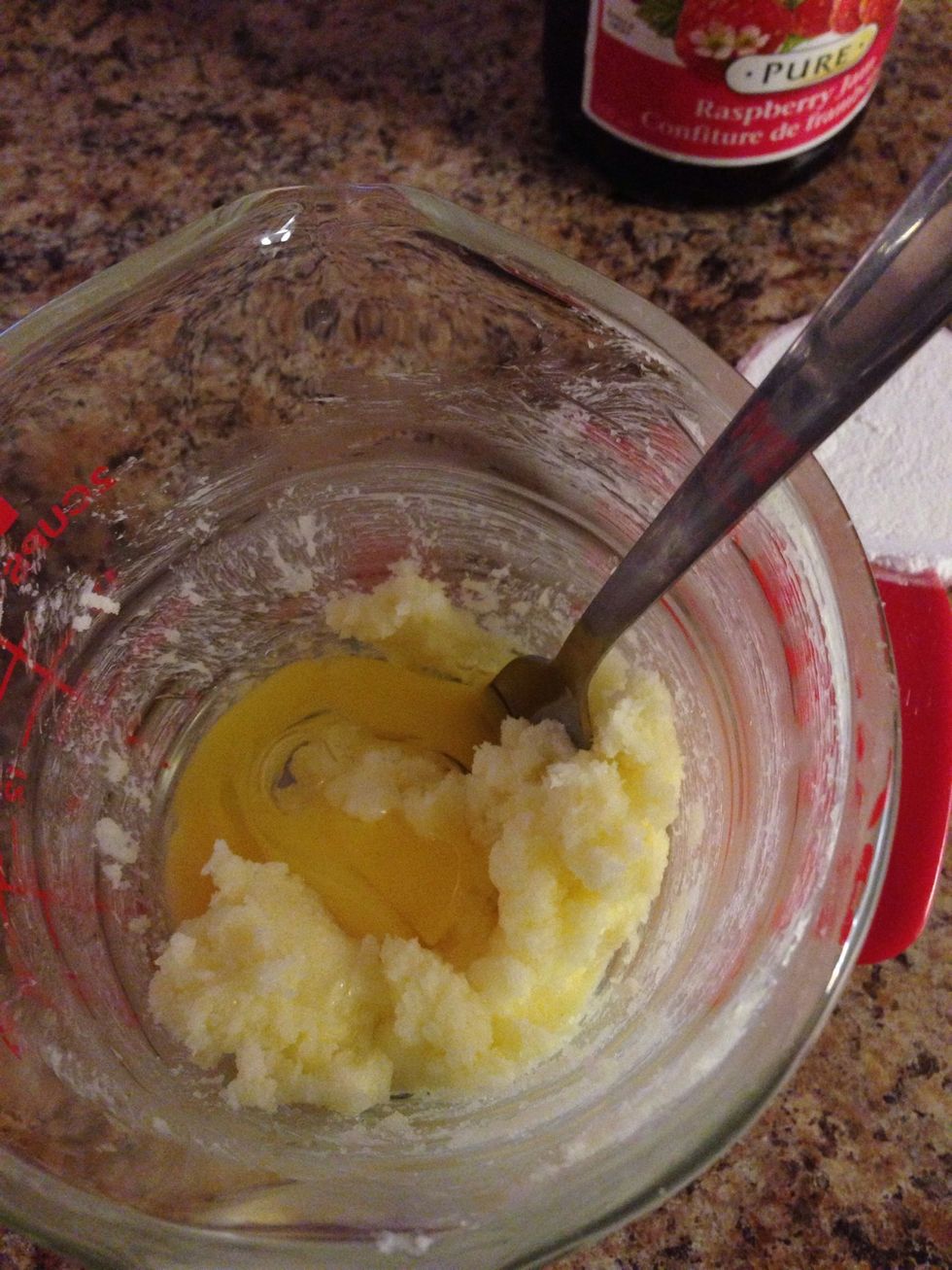 Beat in an egg.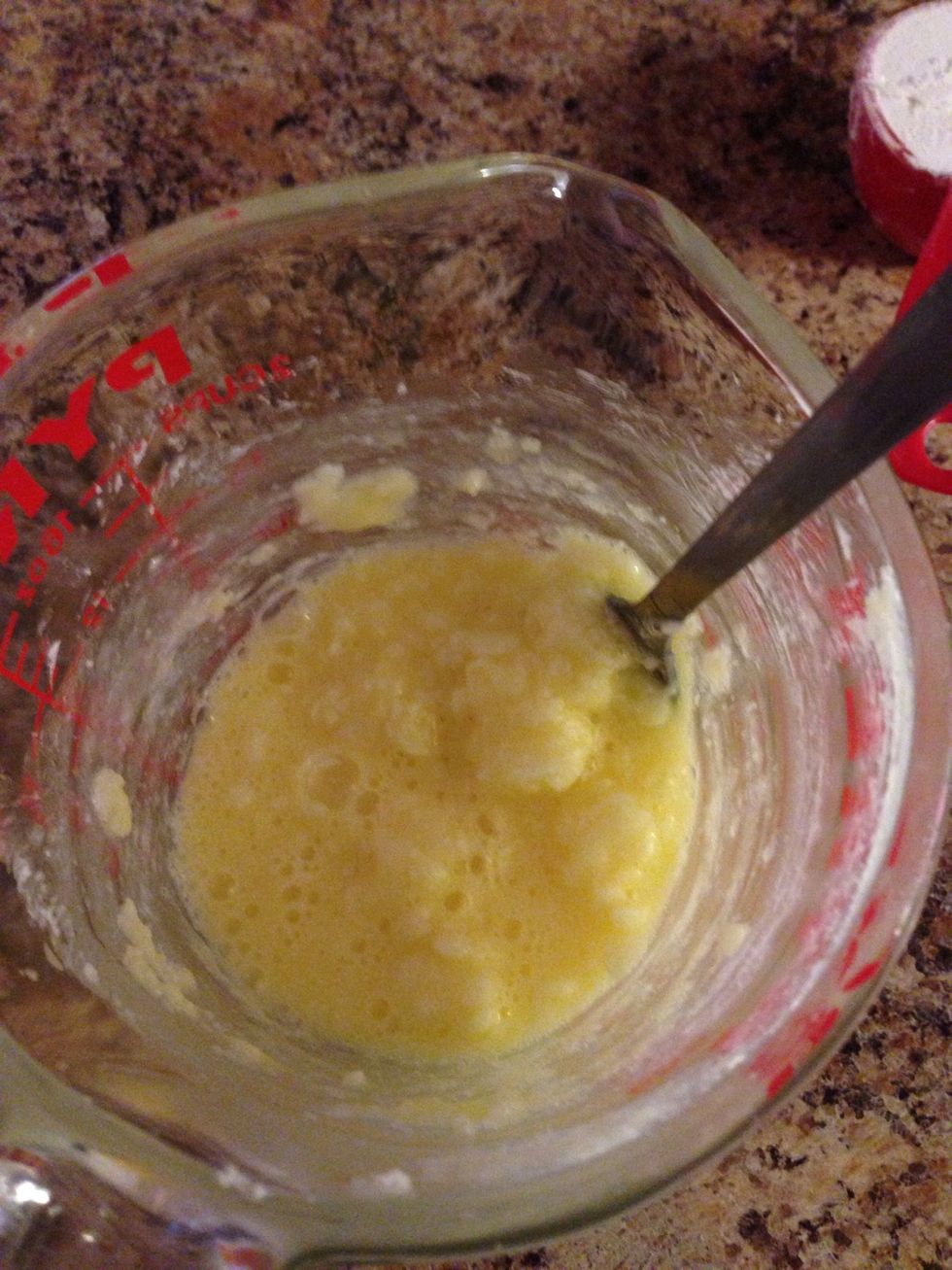 Keep beating until all the lumps are gone.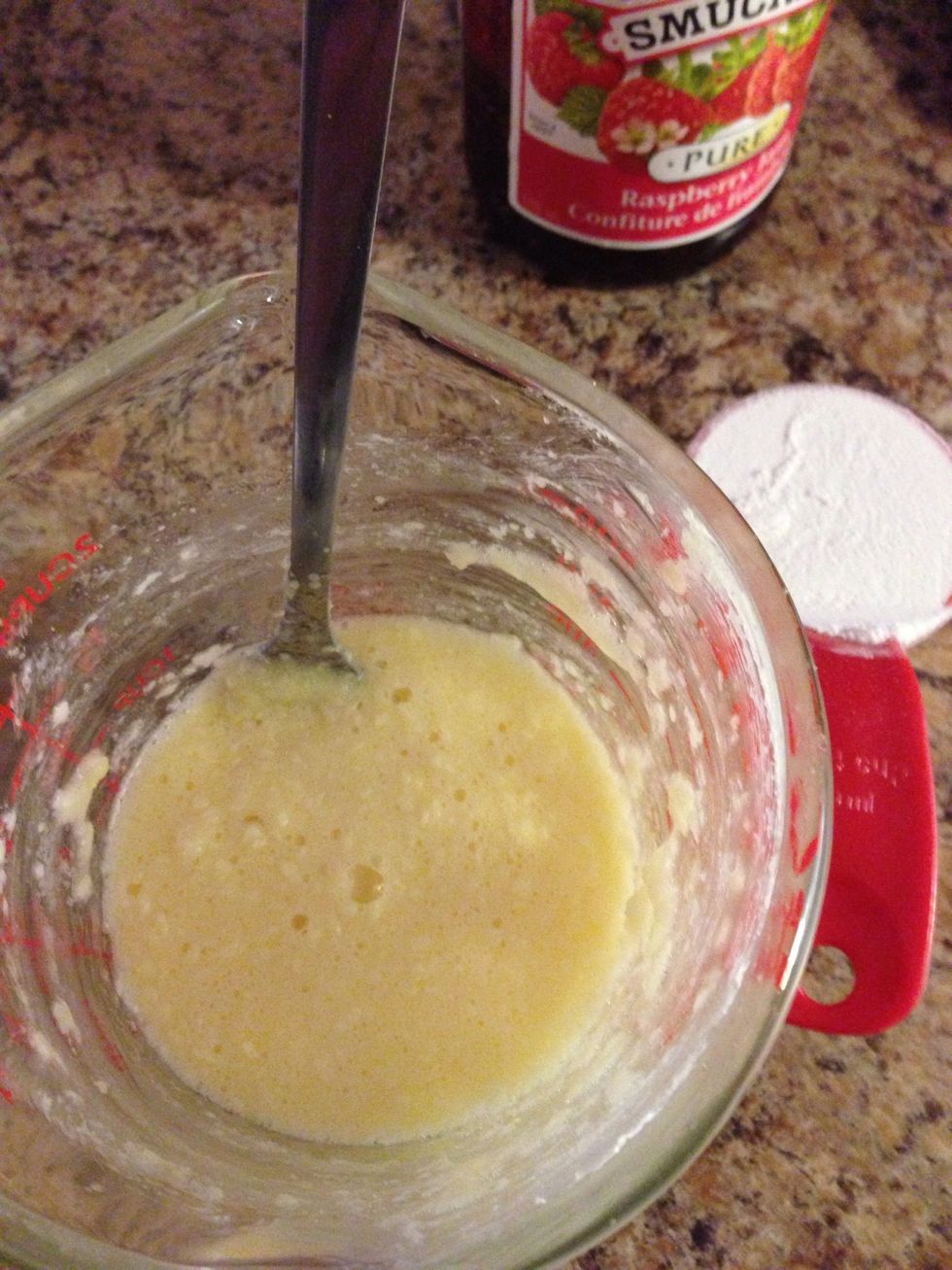 It should be like thick cream.
Fold in the flour.
I do this gently, but make sure its all mixed in.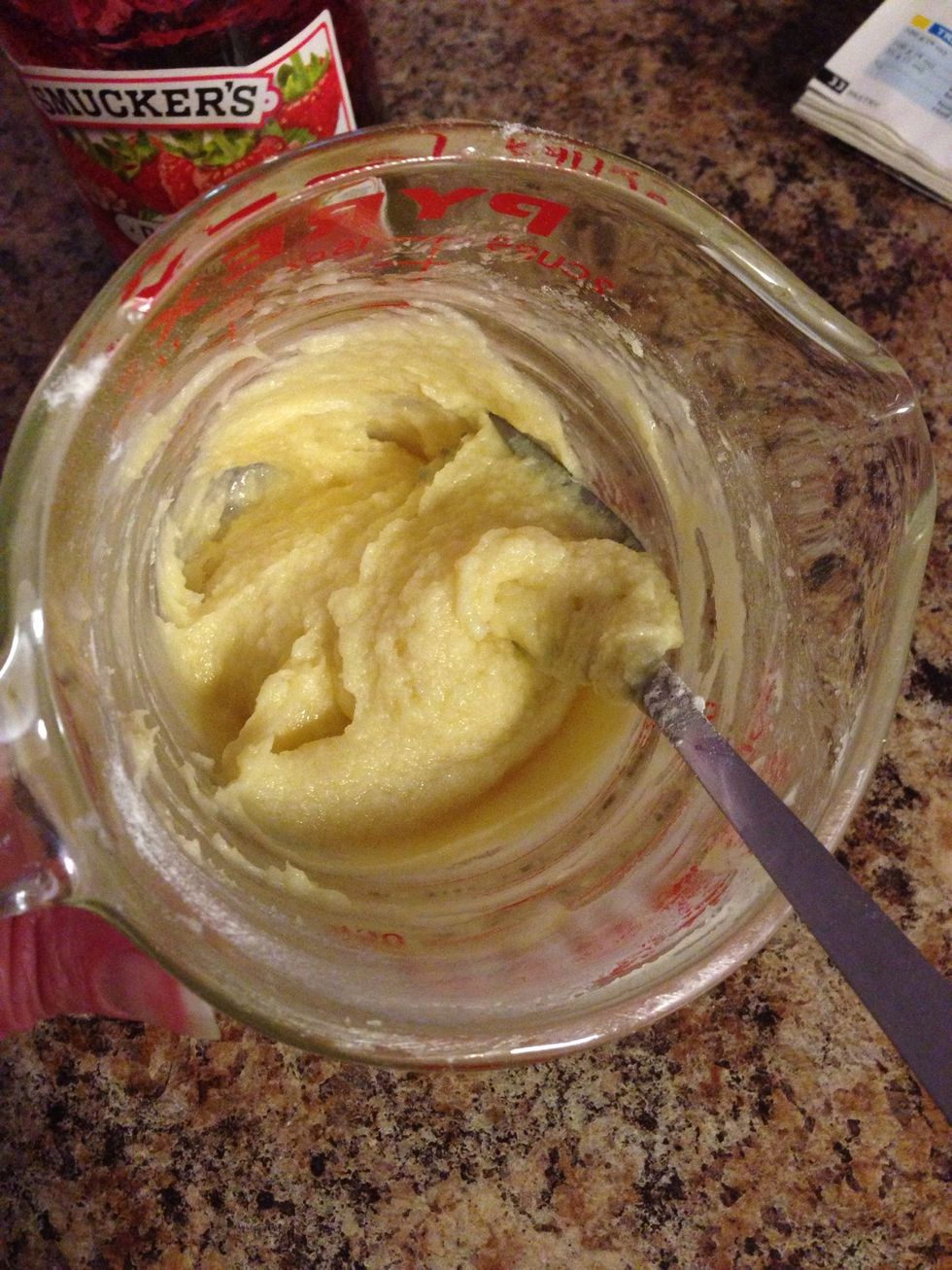 Should look a bit "batter-like" and gluey.
Put a teaspoon of raspberry jam into each tart shell.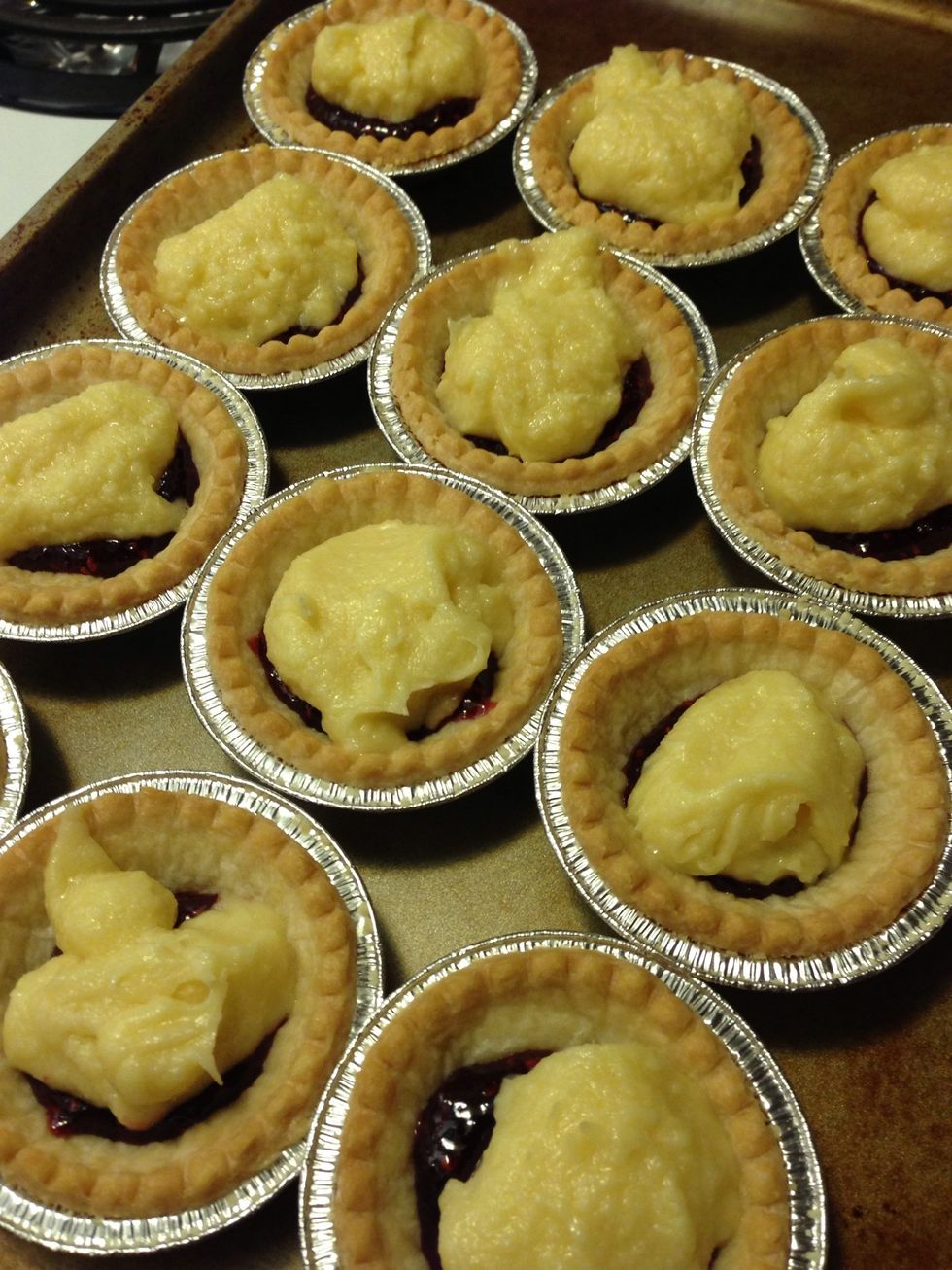 Put a spoonful of the batter mixture on top of each spoon of jam. You should have just enough for 12.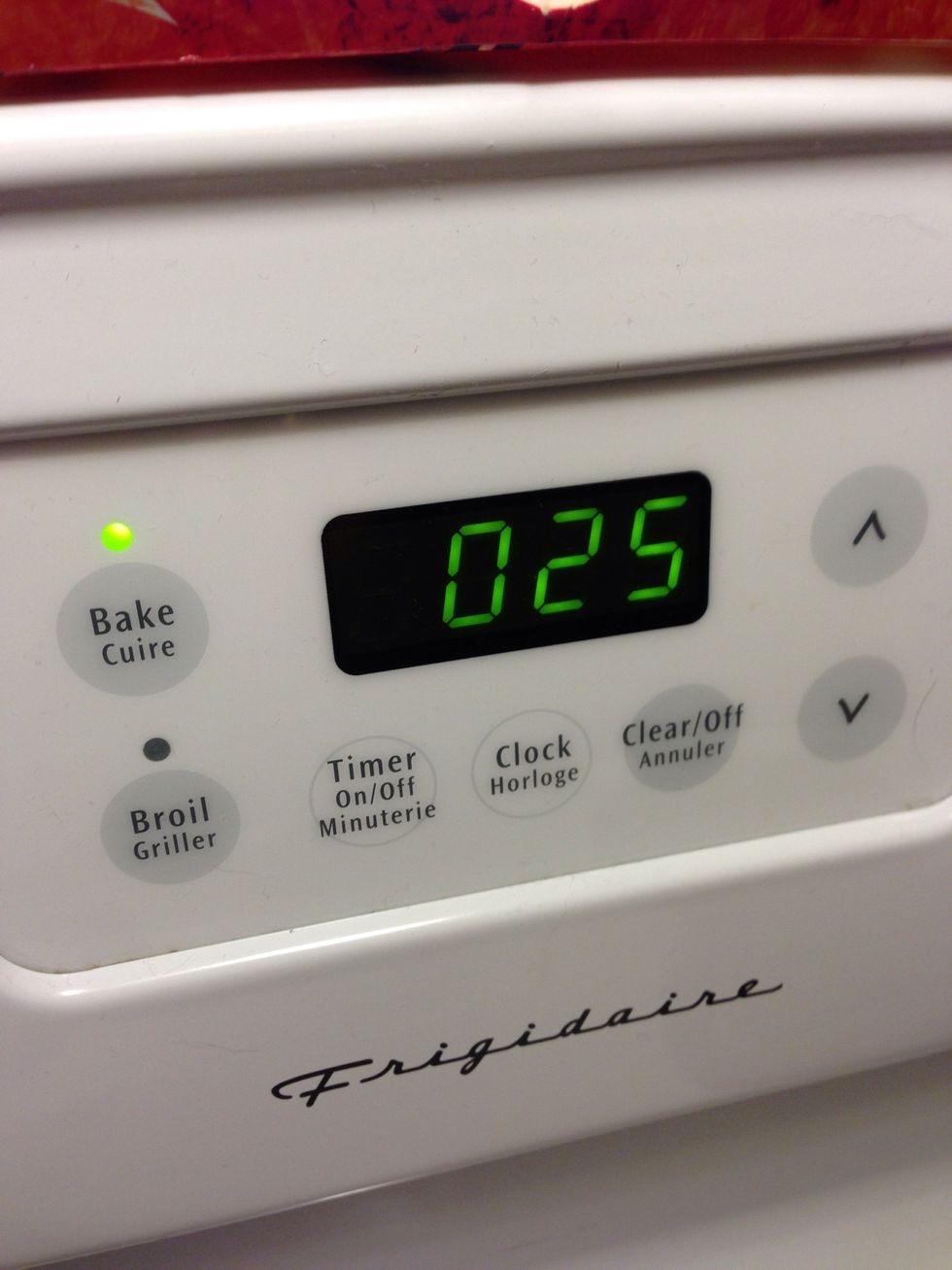 Bake for 20-25 minutes in an oven set to 400F (200C).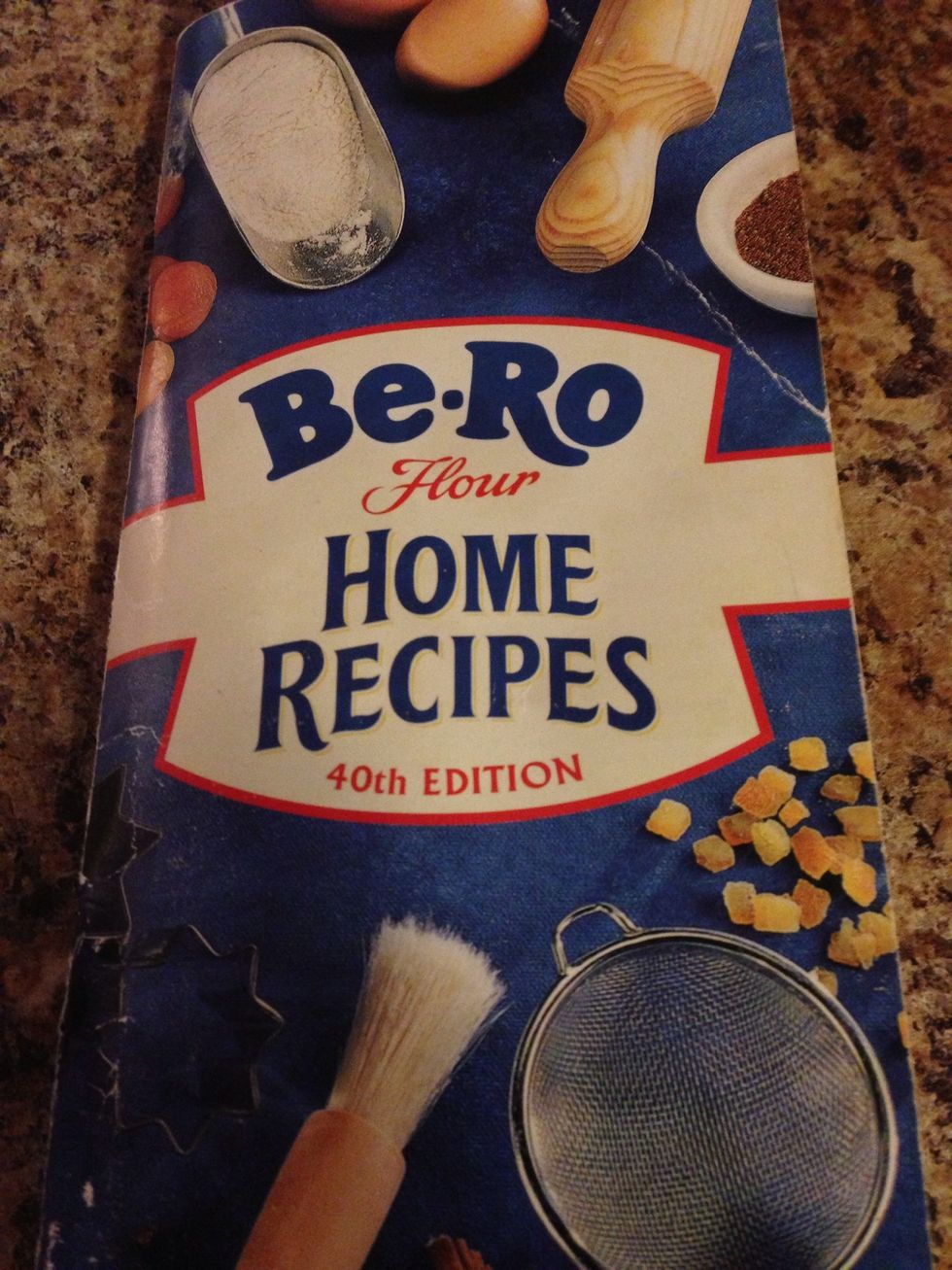 Thank you Be-Ro for a quick and yummy treat! :o)
Be sure and let them cool - the jam is like lava when first out the oven.
Eat them quick as they don't last long.
12 Tenderflake Tart shells
Butter (2oz) ...it's better than margarine
Raspberry jam
Self-rising flour (2oz)
Regular Sugar (2oz)
Egg (1)
Baking tray
Measuring cups
Fork, Spoon, Knife to cut in butter/sugar
Joanne Carry
Loves: the internet, digital marketing, fashion mags & amazing platforms. Working on all things @HomeShows! Decor & Digital. Tech is haute.