How to bake mac & cheese
I see a lot of folks, post pics with Mac & Cheese. Only thing is, it's box Mac & Cheese. Not cool! So, I'll teach you the quick and easy way to chef it up. Lets get started!
19
Preheat oven at 400 degrees. Place macaroni noodles in a large enough pot, and boil.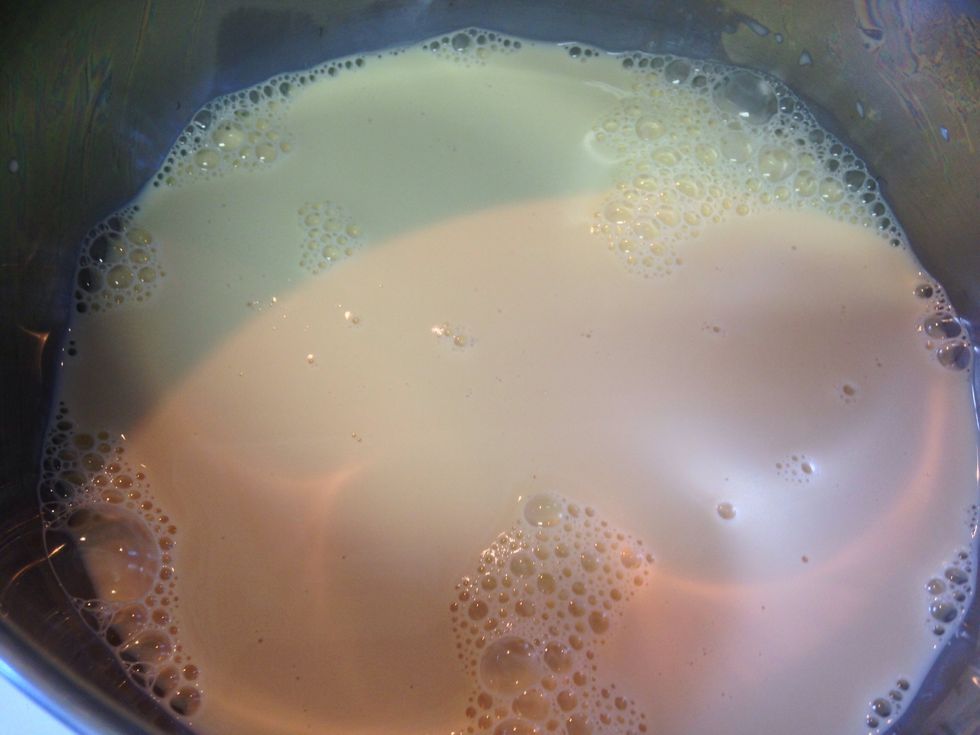 Heat carnation milk in a medium sauce pot on medium heat. Heat till it's warm, and add the cream cheese. Whisk continuously.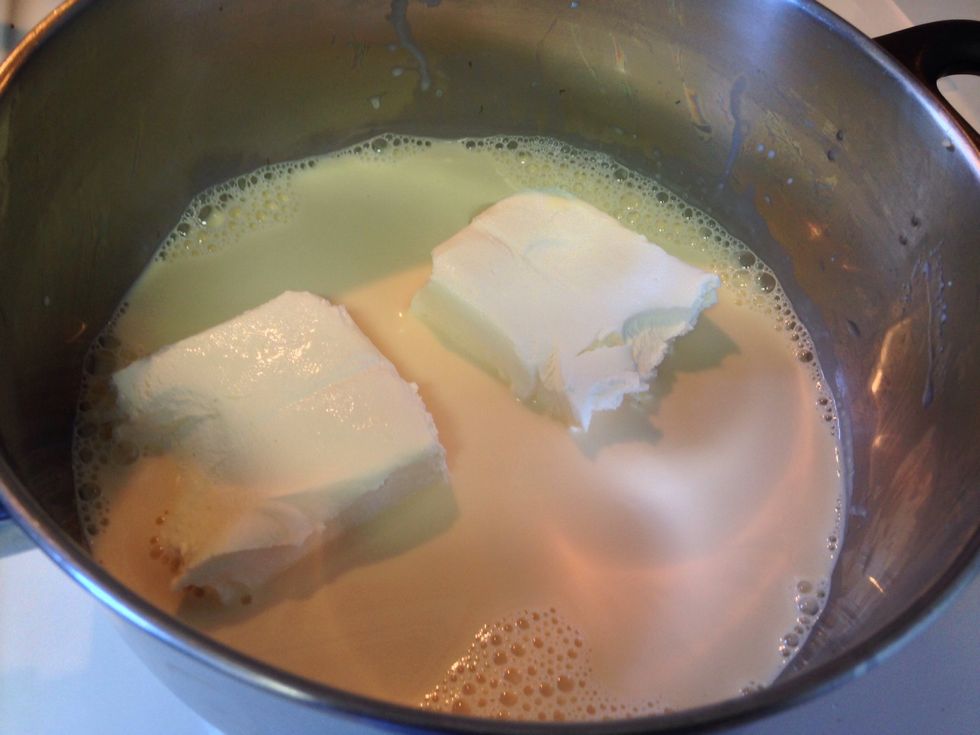 Cream cheese getting soft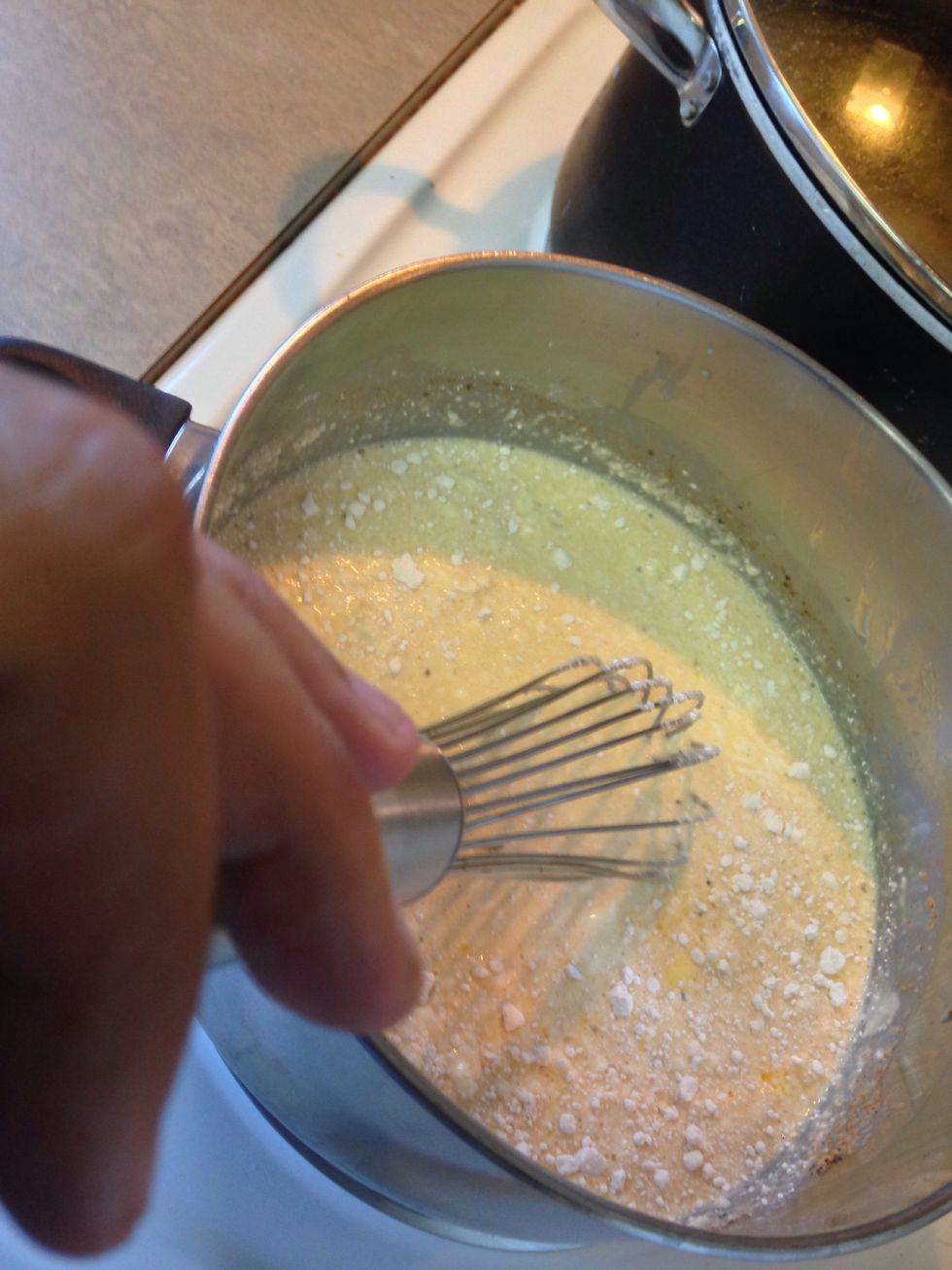 When cream cheese starts to break down, add all the other ingredients, except the cheddar cheese. Continue to whisk until the sauce thickens, and smooths out. Macaroni should be ready to be strained.
Sauce thickened and smooth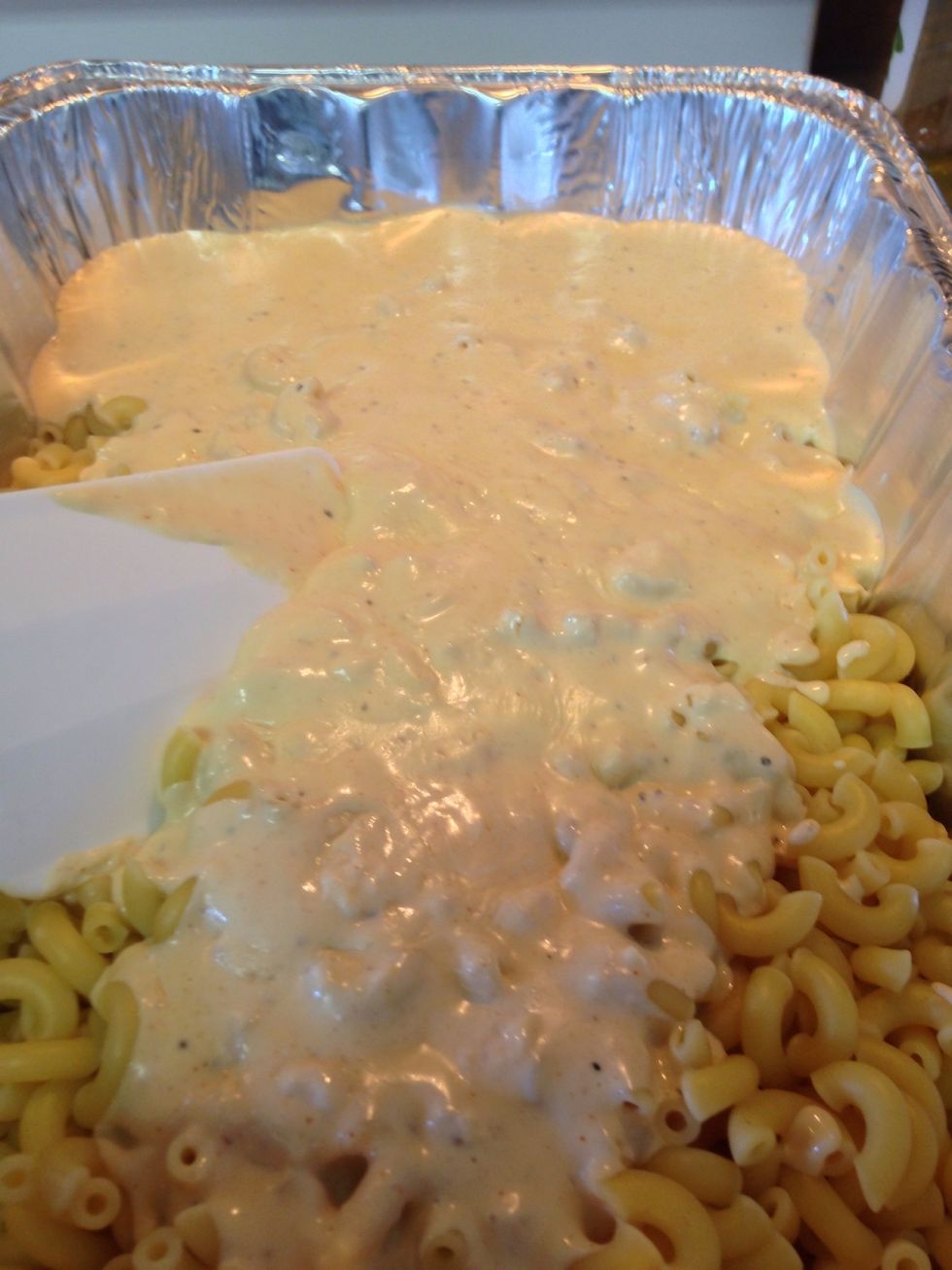 Spread the macaroni into a large enough pan, and pour the sauce over. Mix the sauce in really well with the macaroni, and mix in 1/2 cup of shredded cheese in too.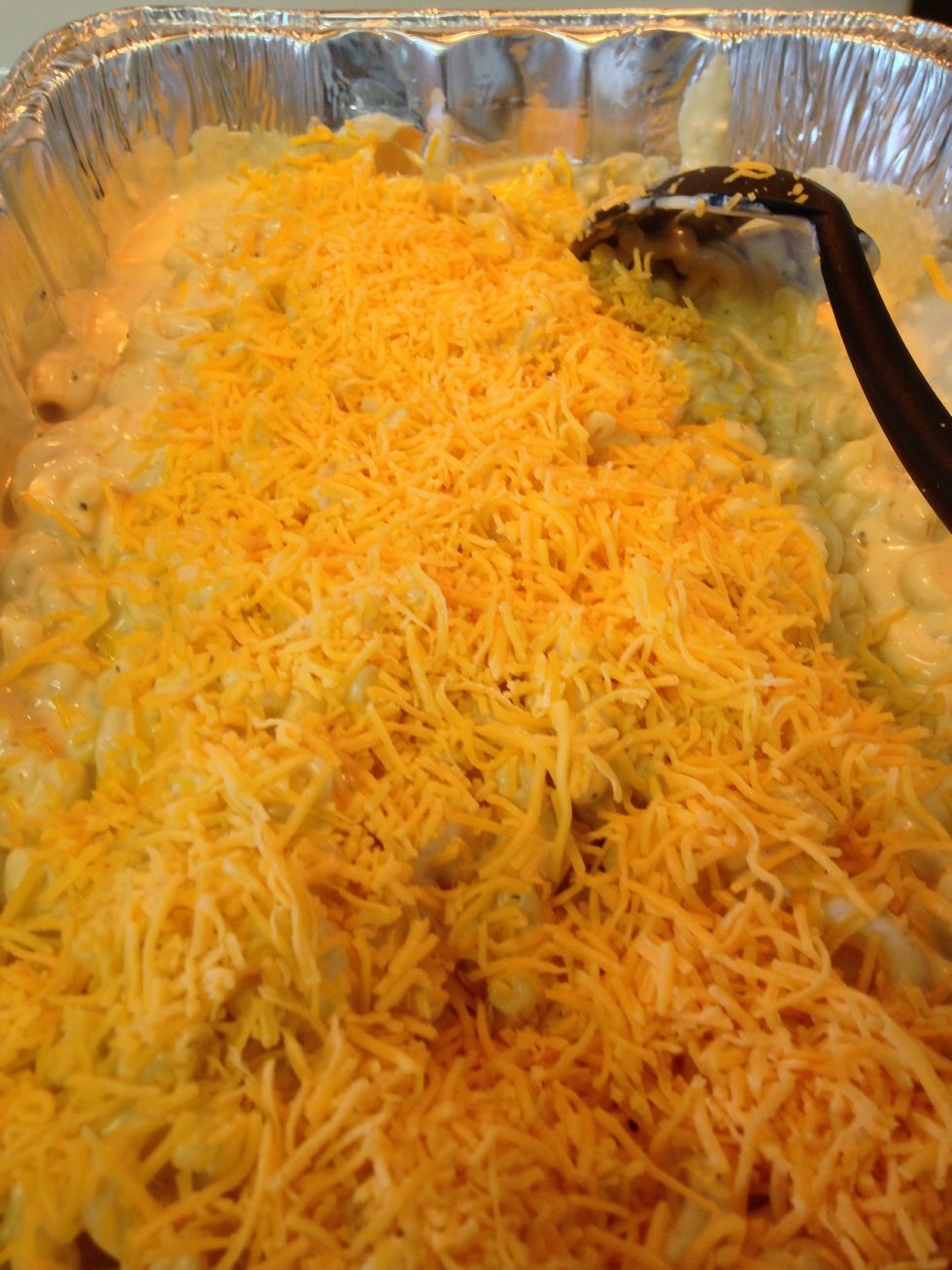 1/2 cup of shredded cheese being mixed in.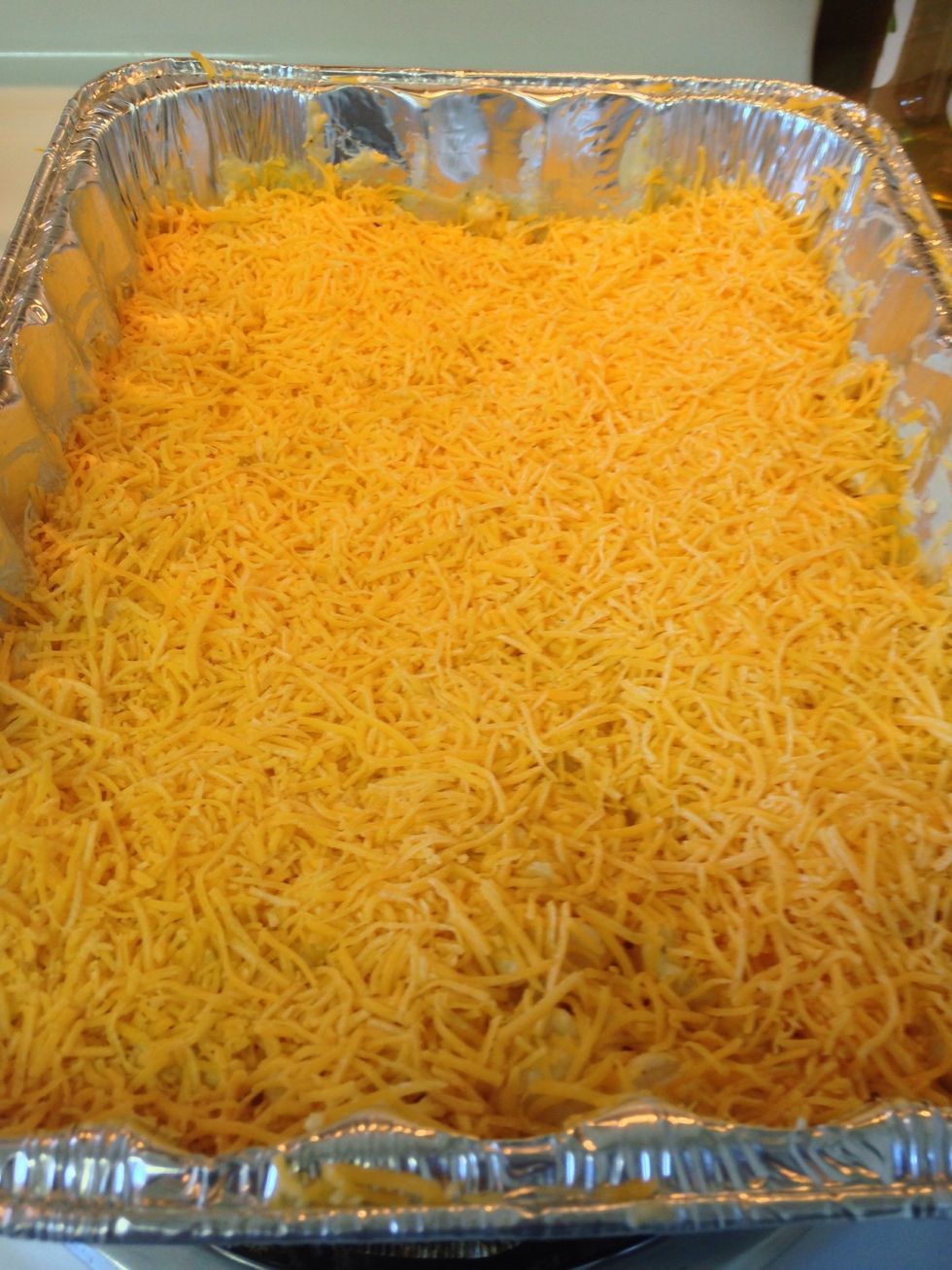 When u have that all mixed in well, sprinkle the rest of the shredded cheddar cheese over the macaroni. Place the the pan of macaroni in the preheated oven, and bake for about 20 minutes.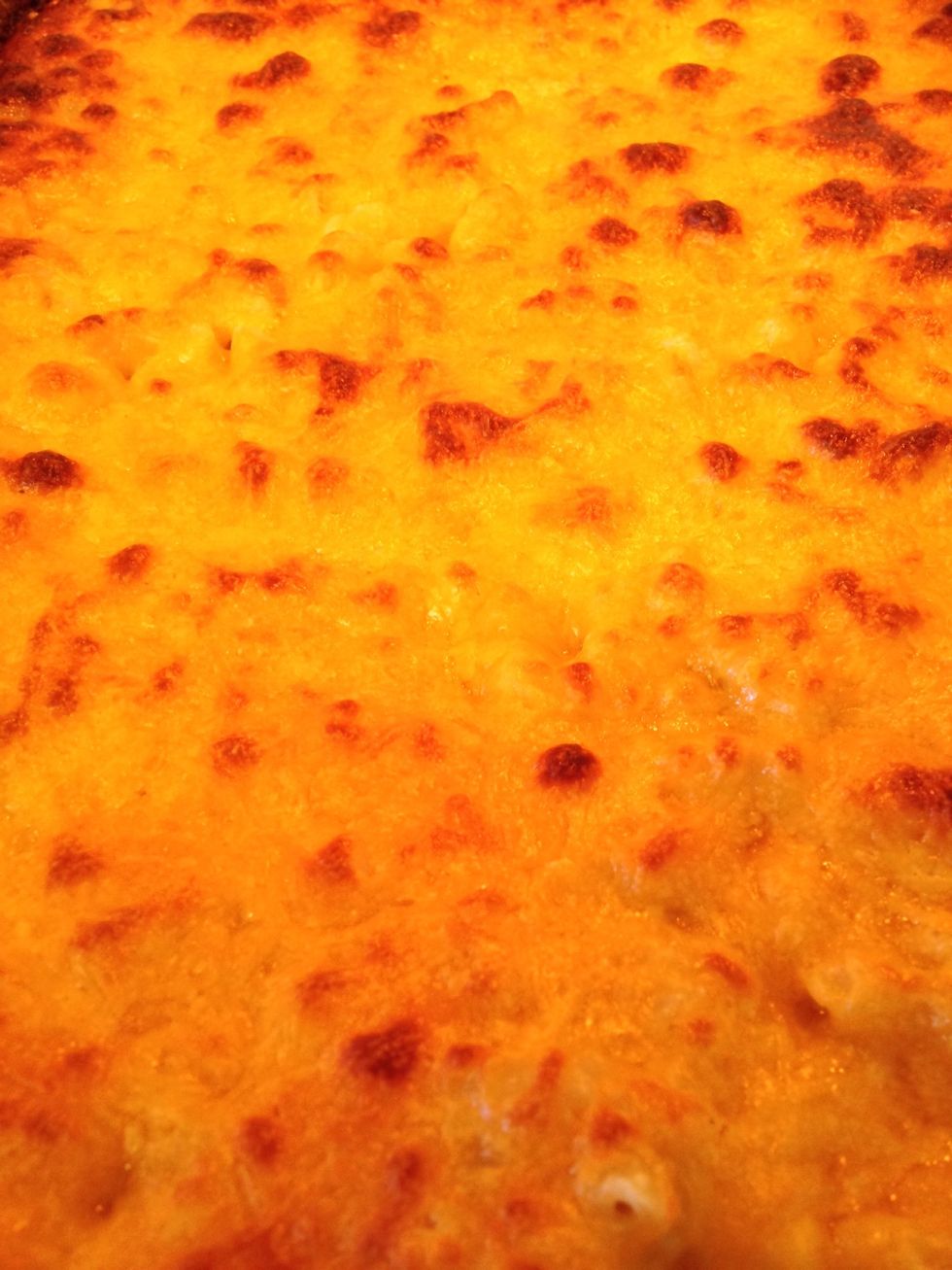 Additional notes: you can add anything in the mix with the macaroni and cheese. Sometimes I put bacon, or even veggies. It's up to you...till the next time. Bon Apetit!
Macaroni noodles- 4 cups
Evaporated carnation milk- 12 oz
Cream cheese- 8 oz
2 Garlic cloves- minced
Whole butter- 2 oz
Flour- 2 oz
Paprika- 2 tsp
Salt and pepper- to taste
Shredded cheddar cheese- 2 cups
Calvin Wright
I won't stop till I'm the best. Long road to ride, but I want u to ride with me. Lets go! Culinary genius, in the making..