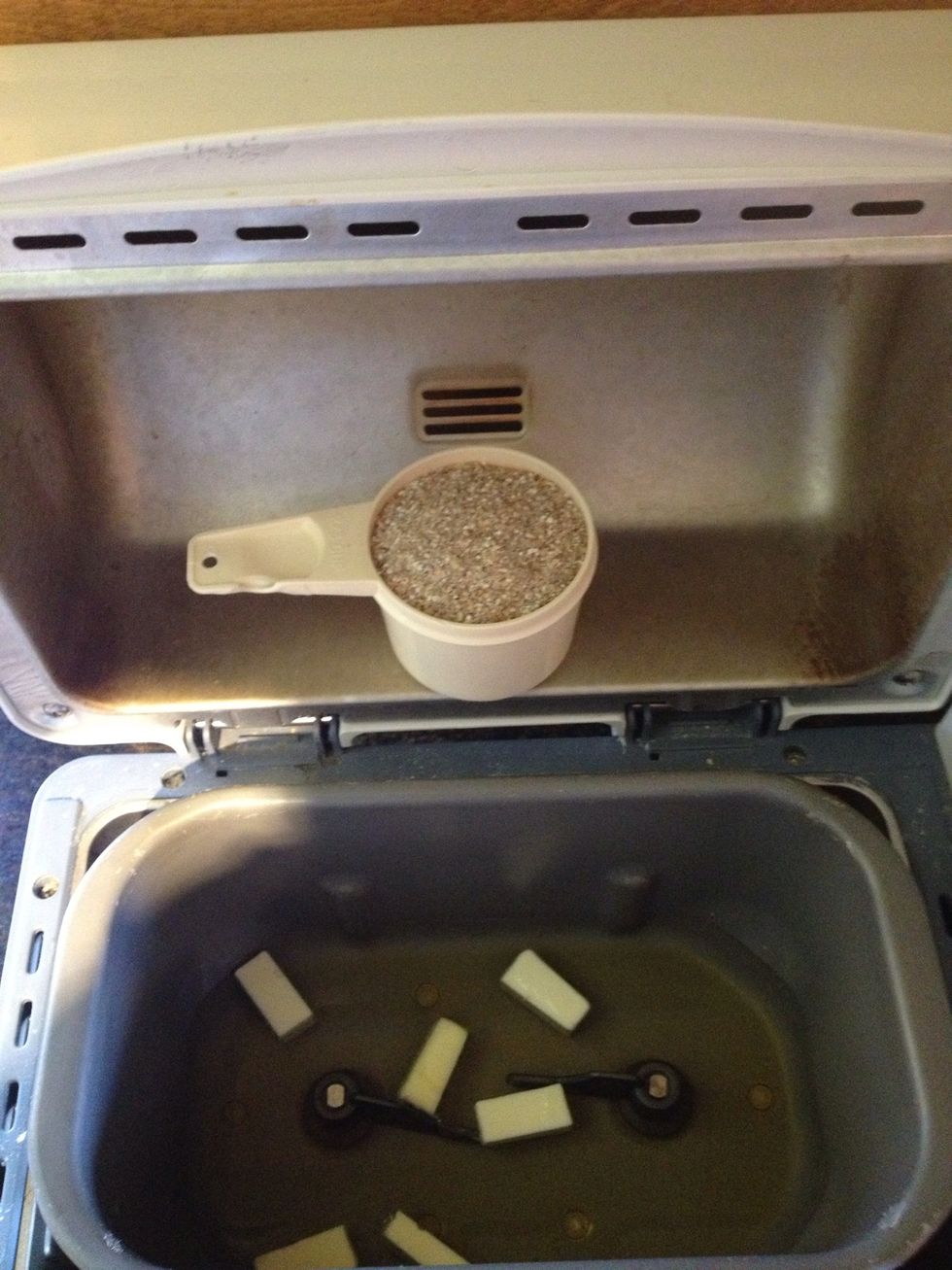 Add water, agave sweetener, butter first to bread machine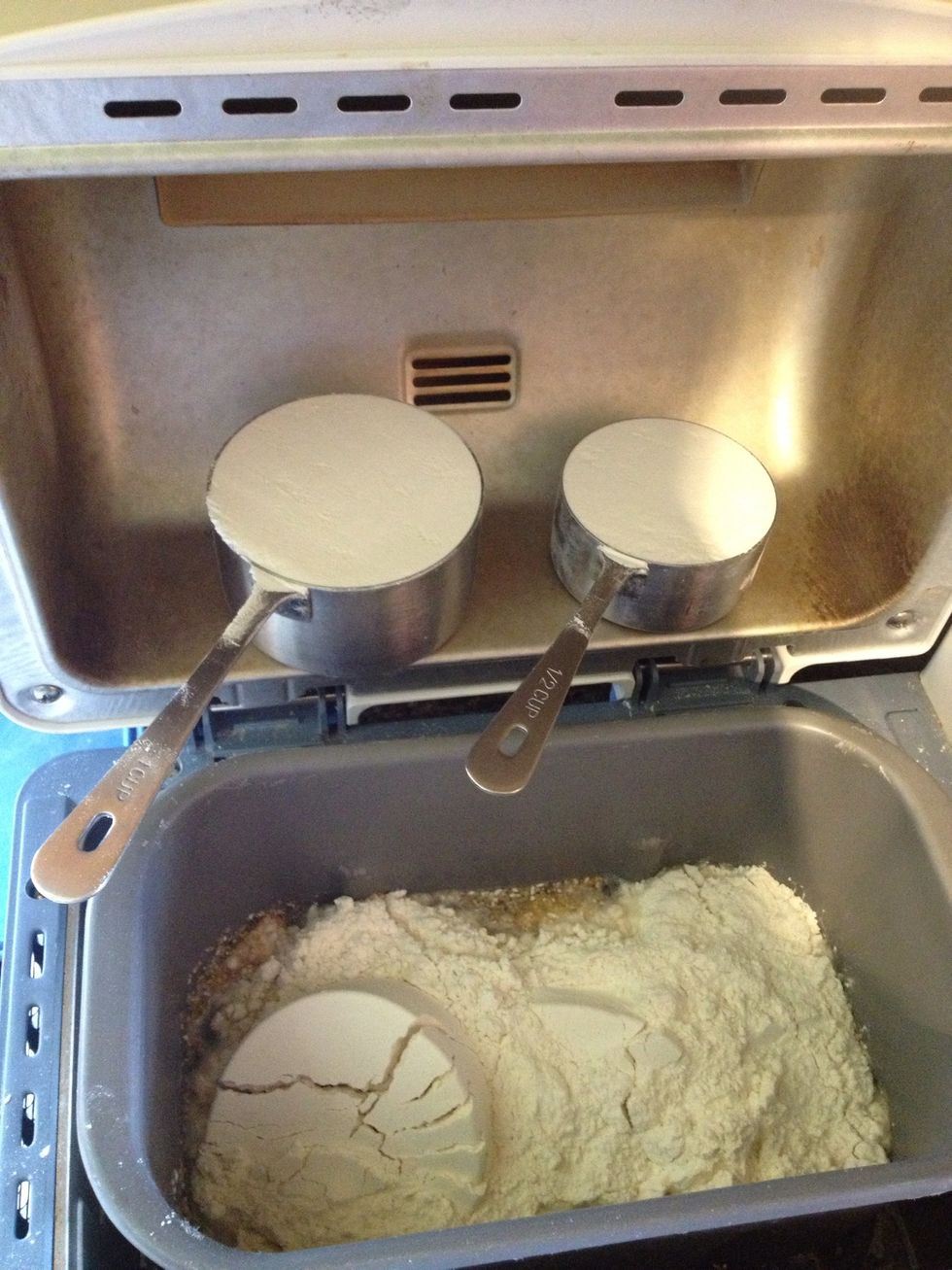 Follow liquids with 6 grain organic cereal, bread flour, whole wheat flour & rye flour. Set custom setting to 25 min pre- heat, 30 min knead, & 1hr 30 min rise.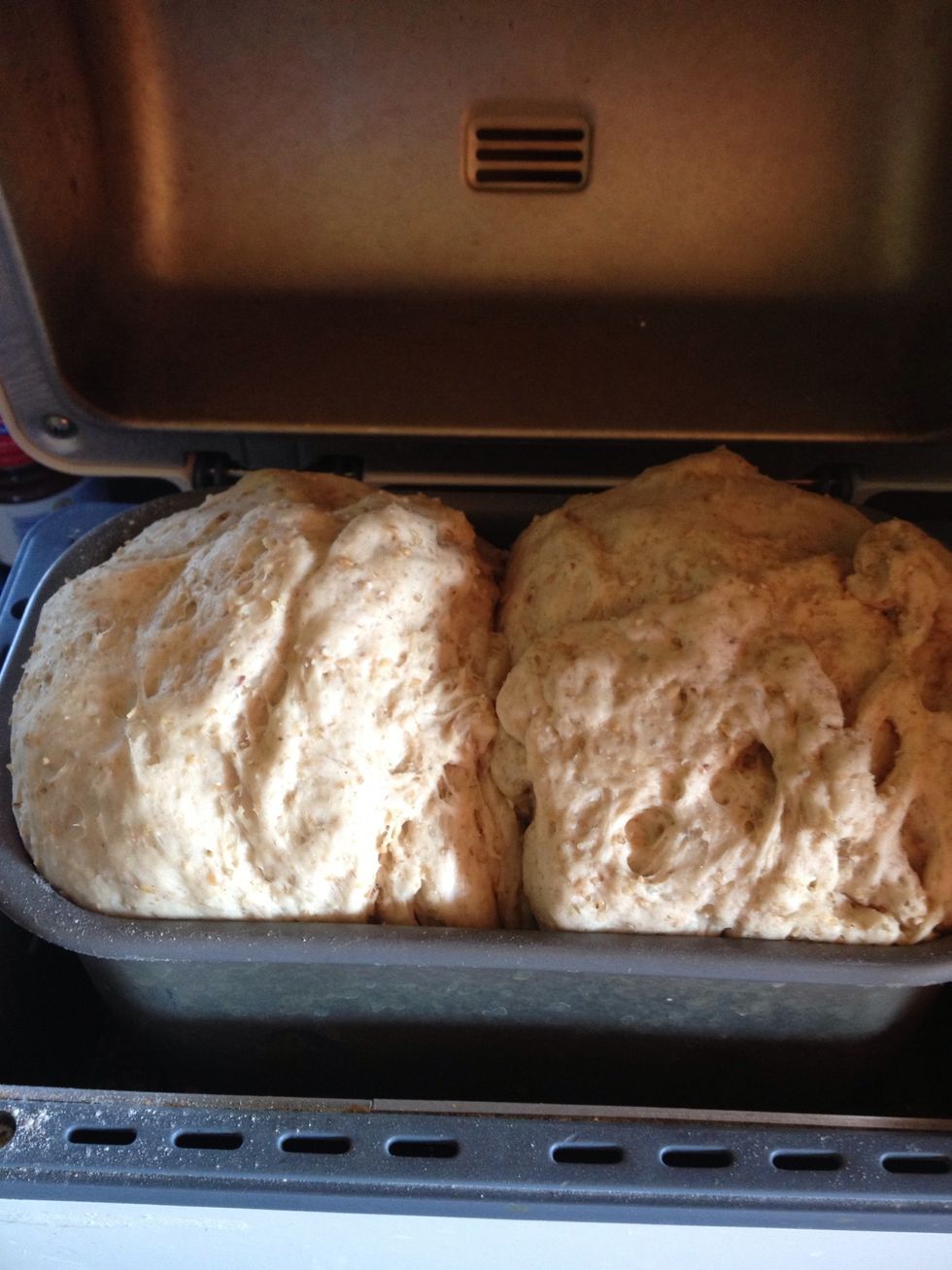 Kneaded dough after first rise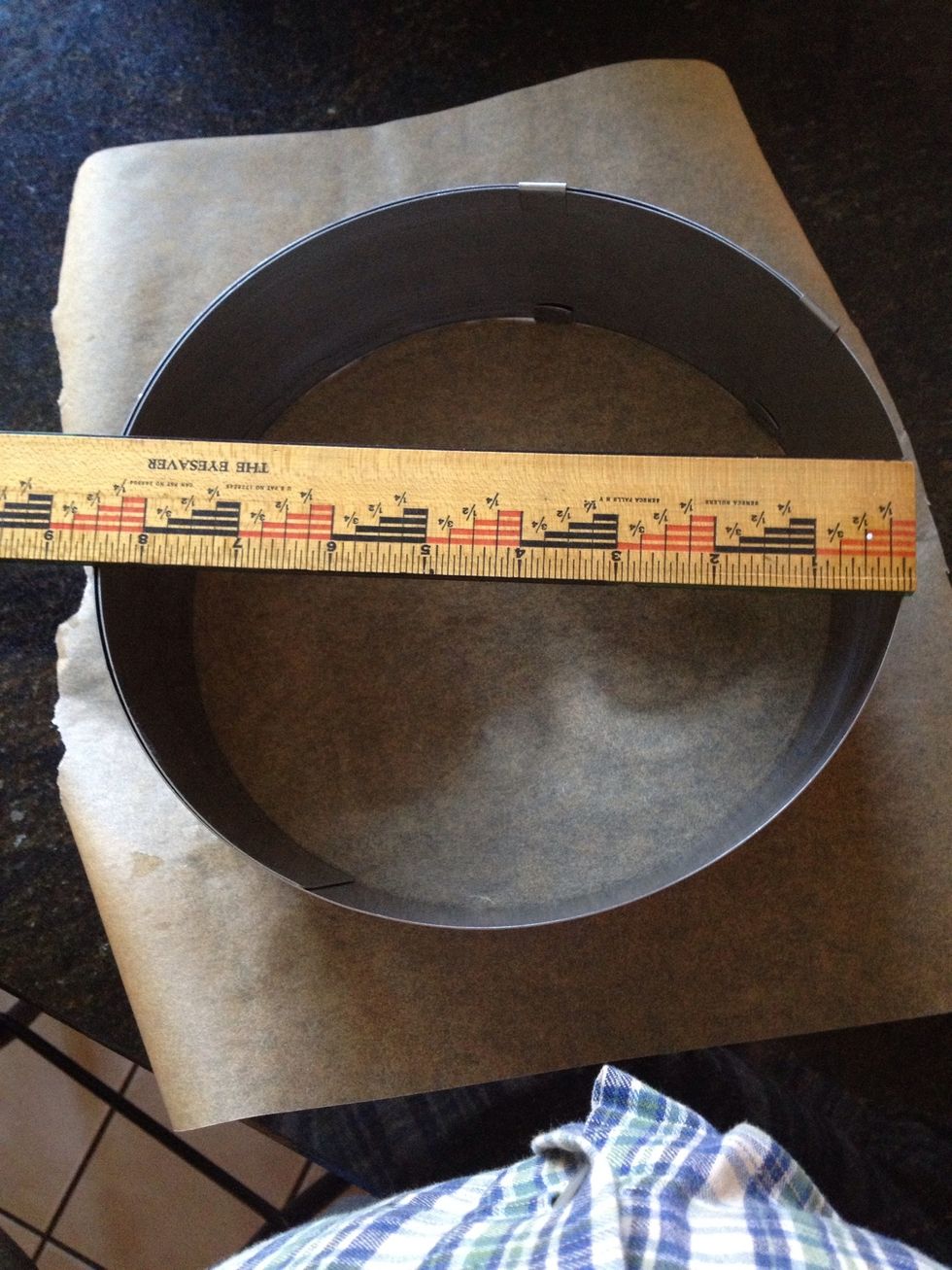 Adjust spring form mold to 8 1/2" diameter. Spray with cooking oil and place on parchment sheet.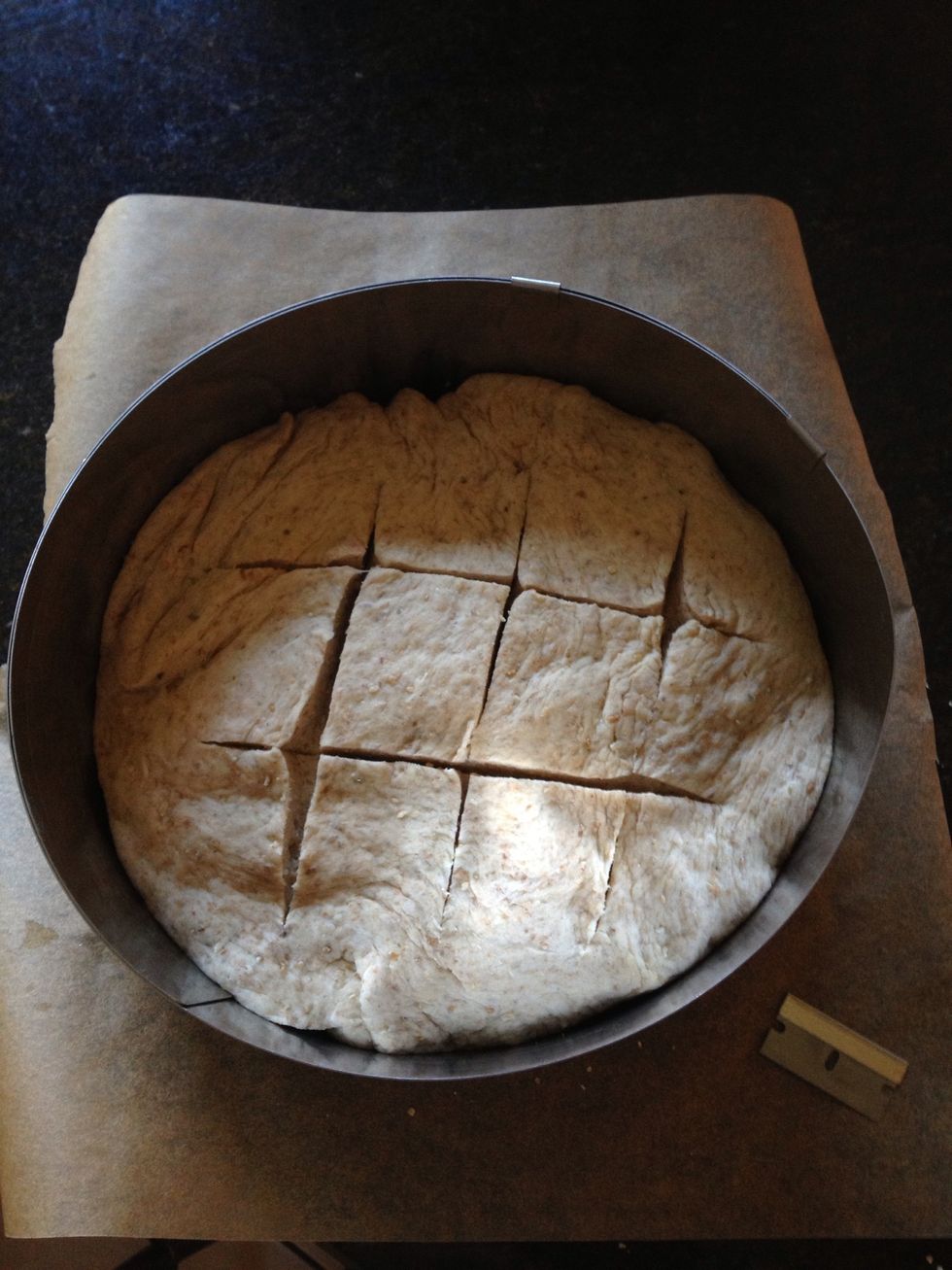 Punch down dough and shape into round and slash hatch pattern into dough.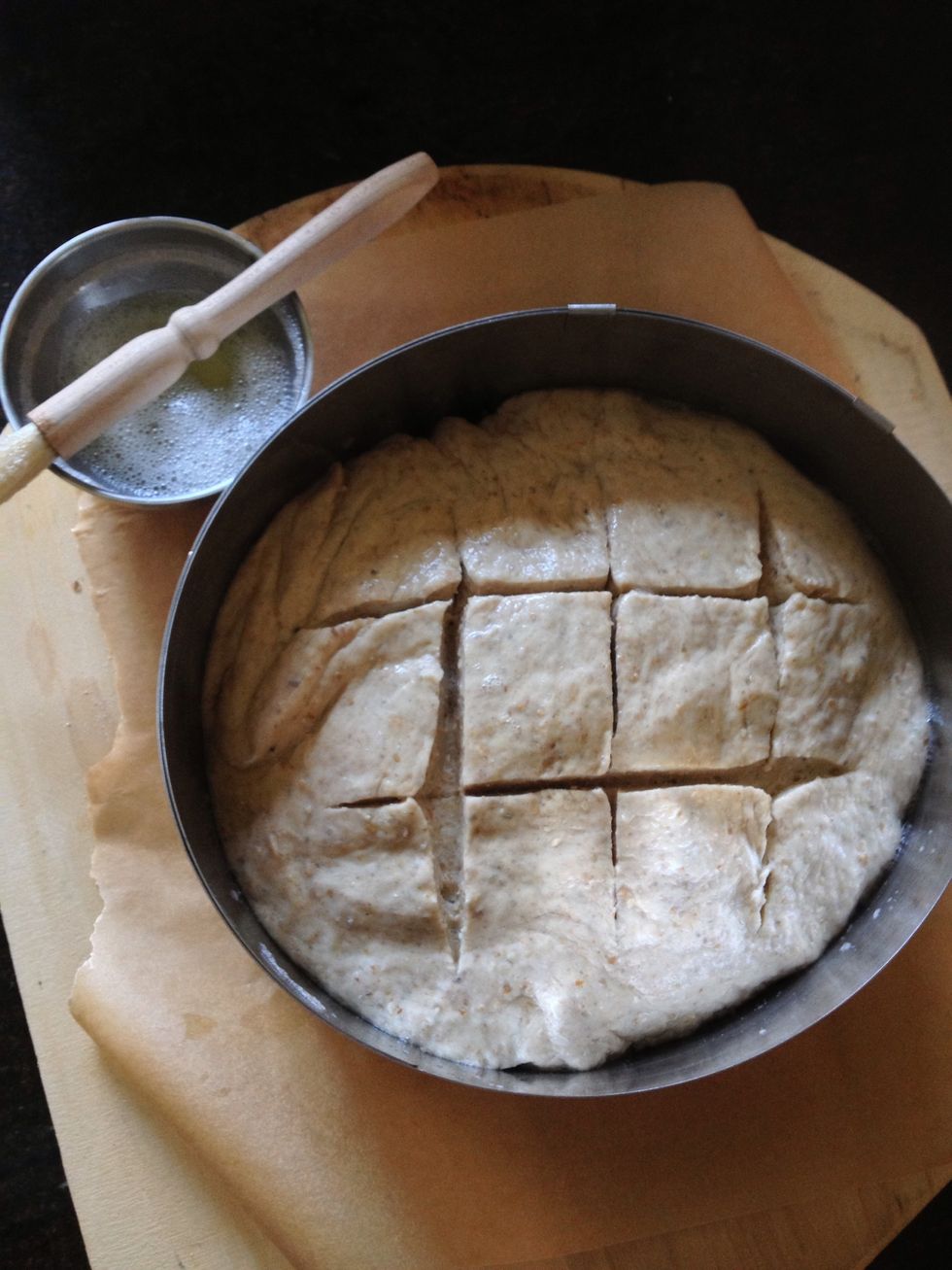 Brush dough with egg wash (egg white + 1 tbls water). Place on pizza board and rest in draft free area for 2nd rise.
Remove spring form before baking. Pre-heat oven to 360 degrees F.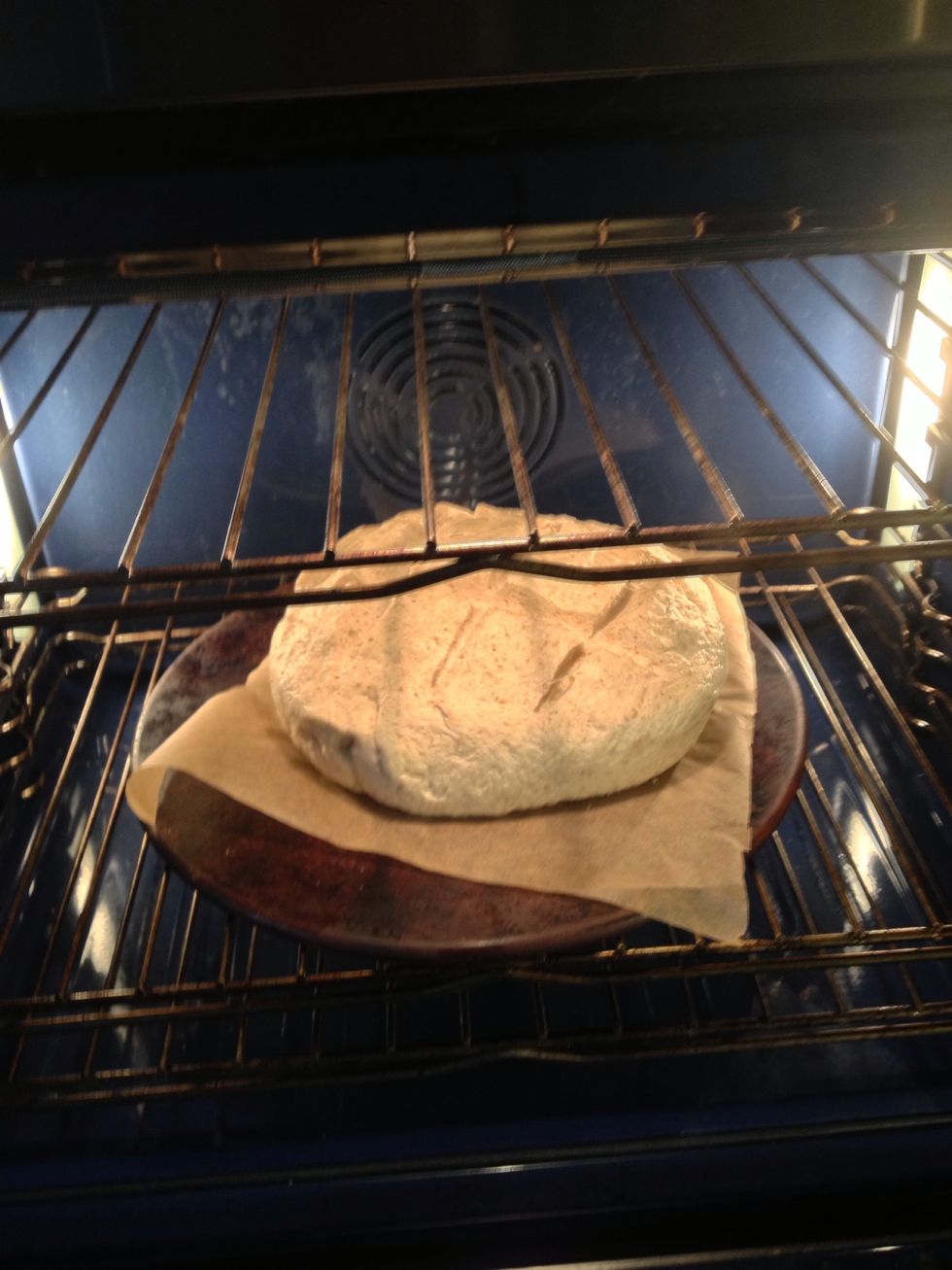 Slide dough with parchment off board onto pizza stone.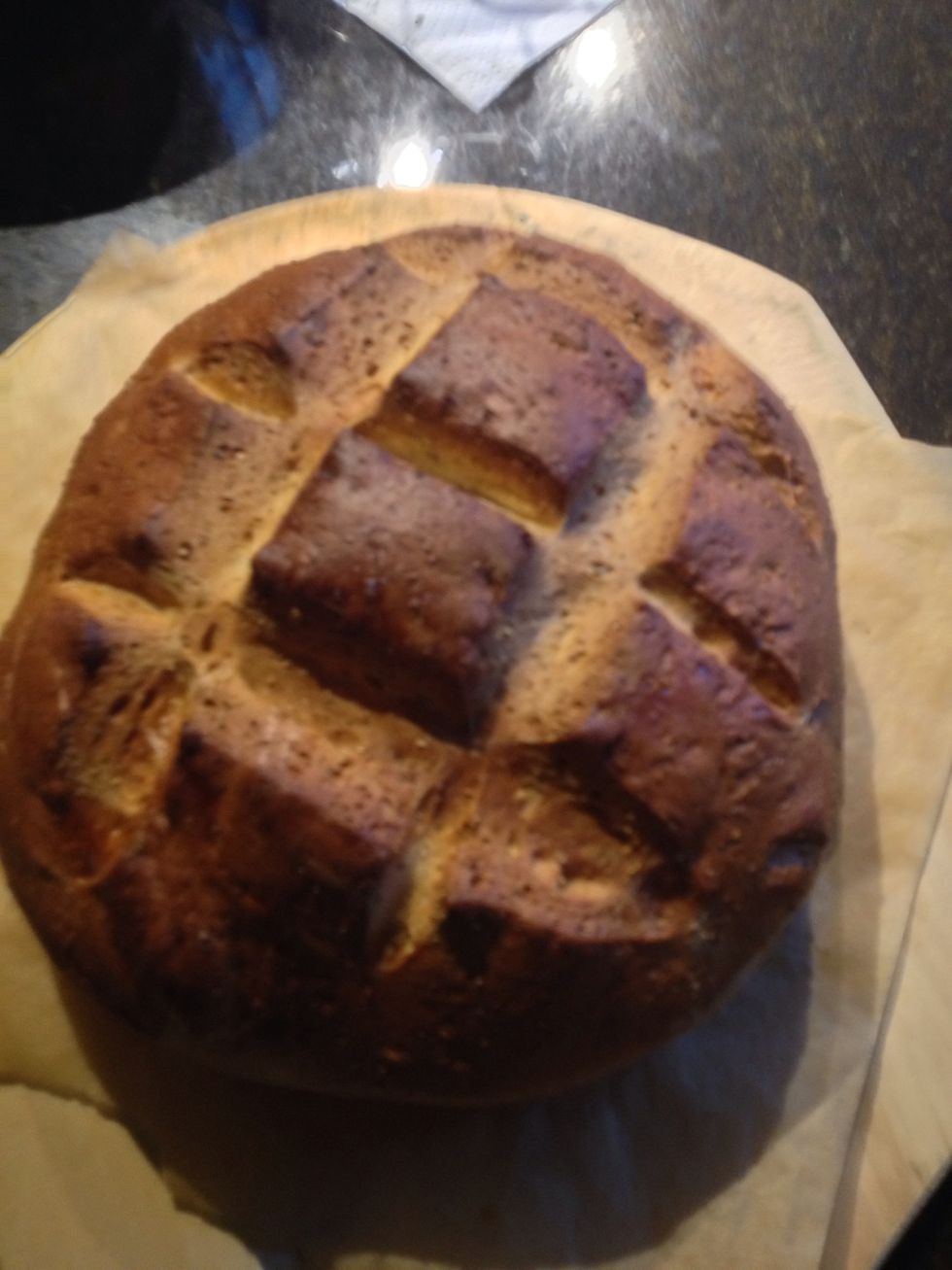 Bake at 360F for 50 minutes.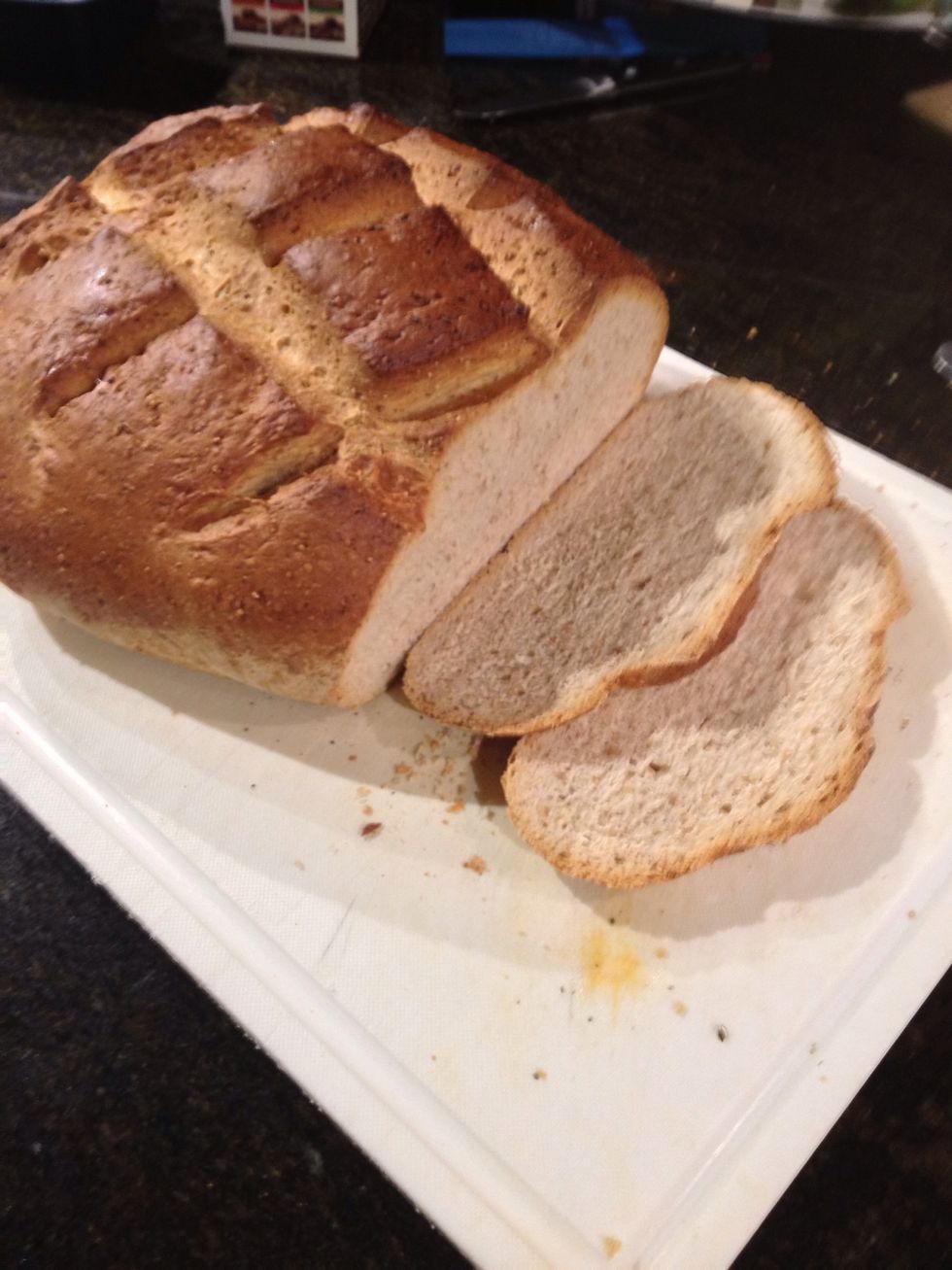 Cool on wire rack 1 hour, enjoy.
1/2oz Water
1/2Tbsp Agave nectar
2/5c Bob's red mill 6 grain organic cereal
1/2c Organic white bread flour
1/2c Organic whole wheat flour
1/4c Organic light rye flour
1/3tsp Salt
2.0Tbsp Buttermilk blend or non-fat dry milk
2.0Tbsp Vital wheat gluten
1/4tsp Active dry yeast
1.0 Bread Machine
1.0 Oven pizza stone
1.0 Adj. round Spring form
1.0 Sheet parchment paper
1.0 Spray can cooking oil
John The Basque
Native Seattleite, world traveler & geek, dedicated to bringing cultures together with food.