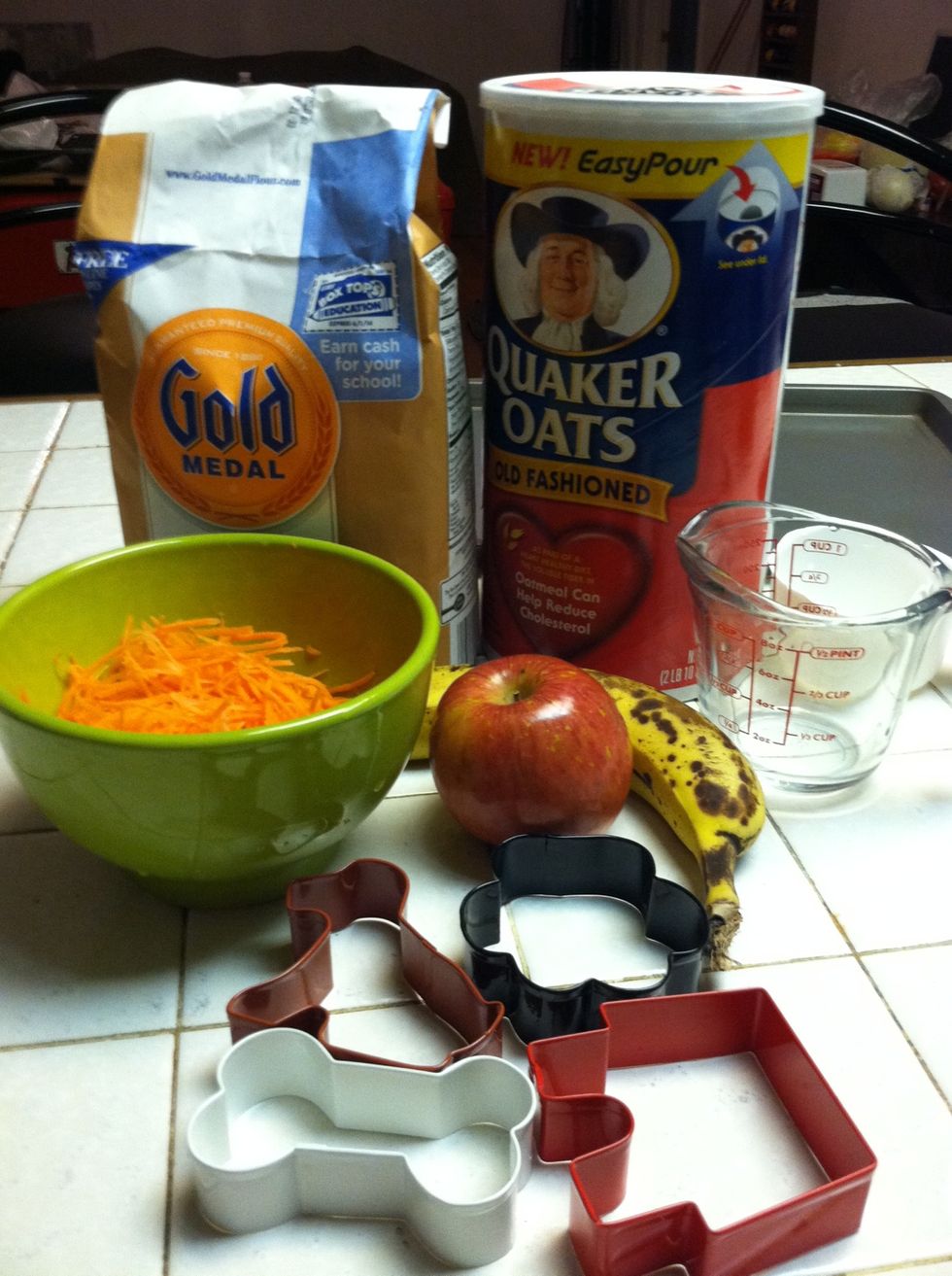 Gather all of your ingredient. Preheat the oven to 350 degrees.
Now blend the chopped up apple. To make the blending a easier add some water. Set aside.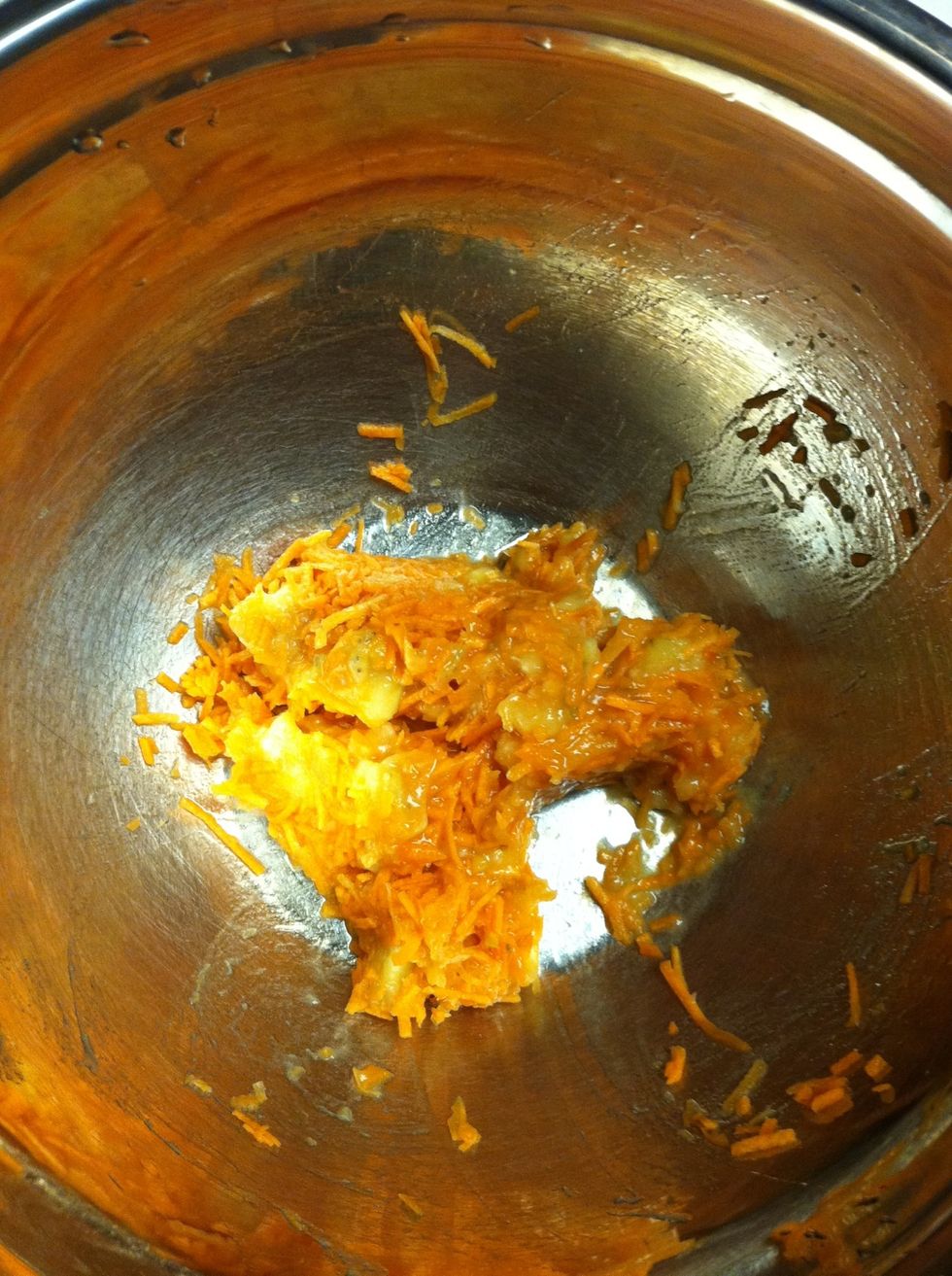 In a medium bowl, mix the shredded carrots and the mashed banana.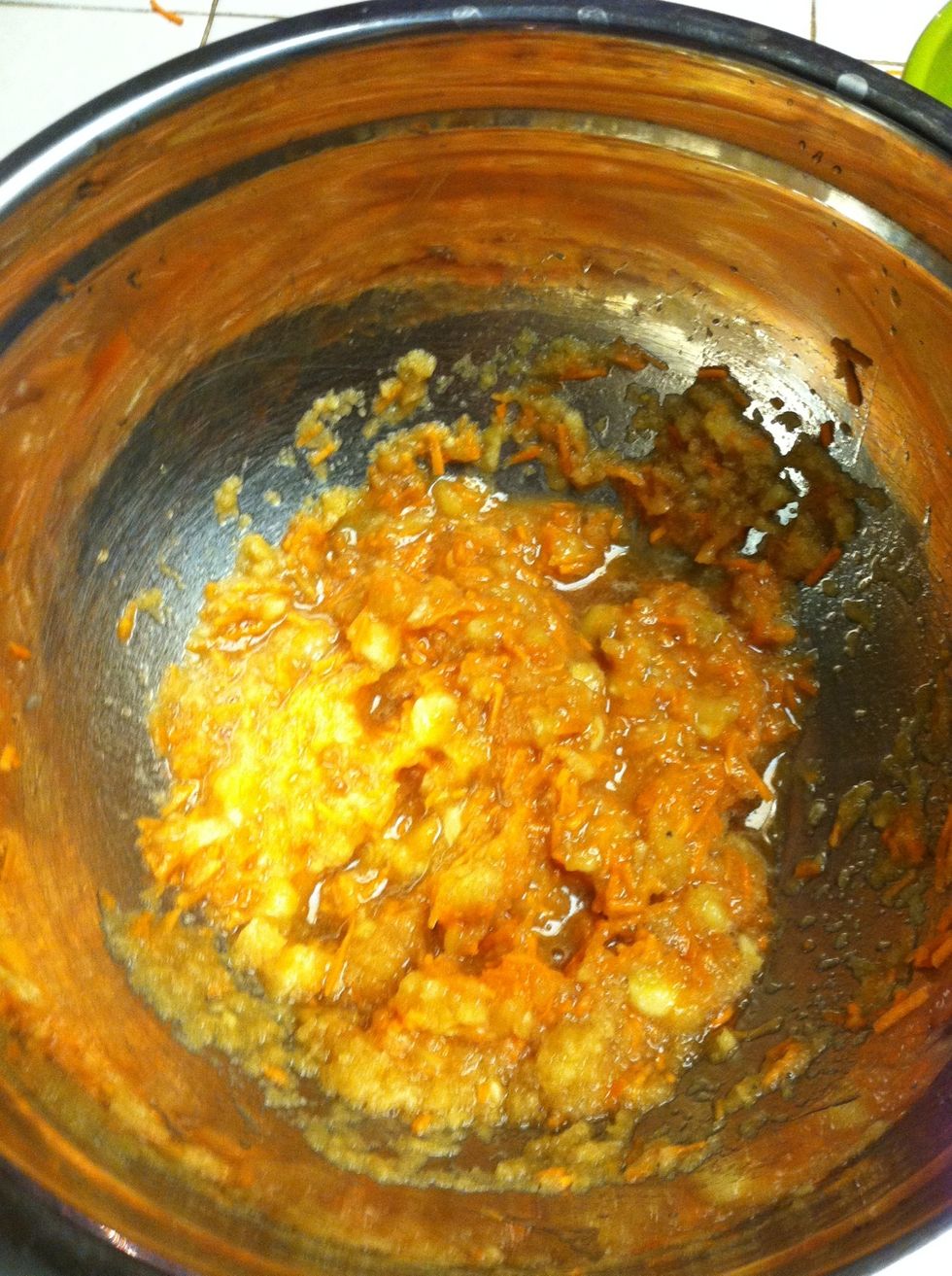 Stir in the blended apple.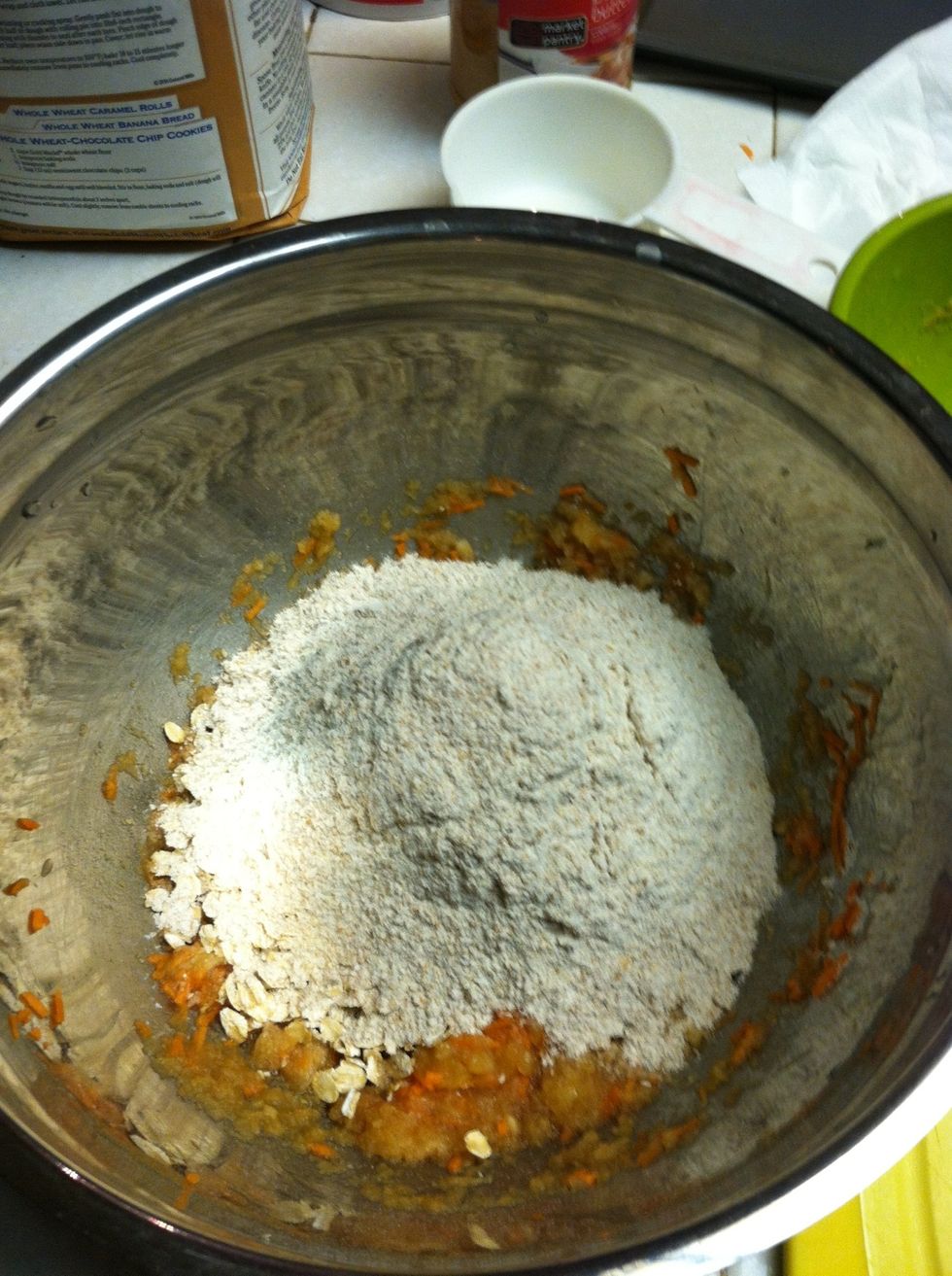 Add the wheat flour and rolled oats. Mix well.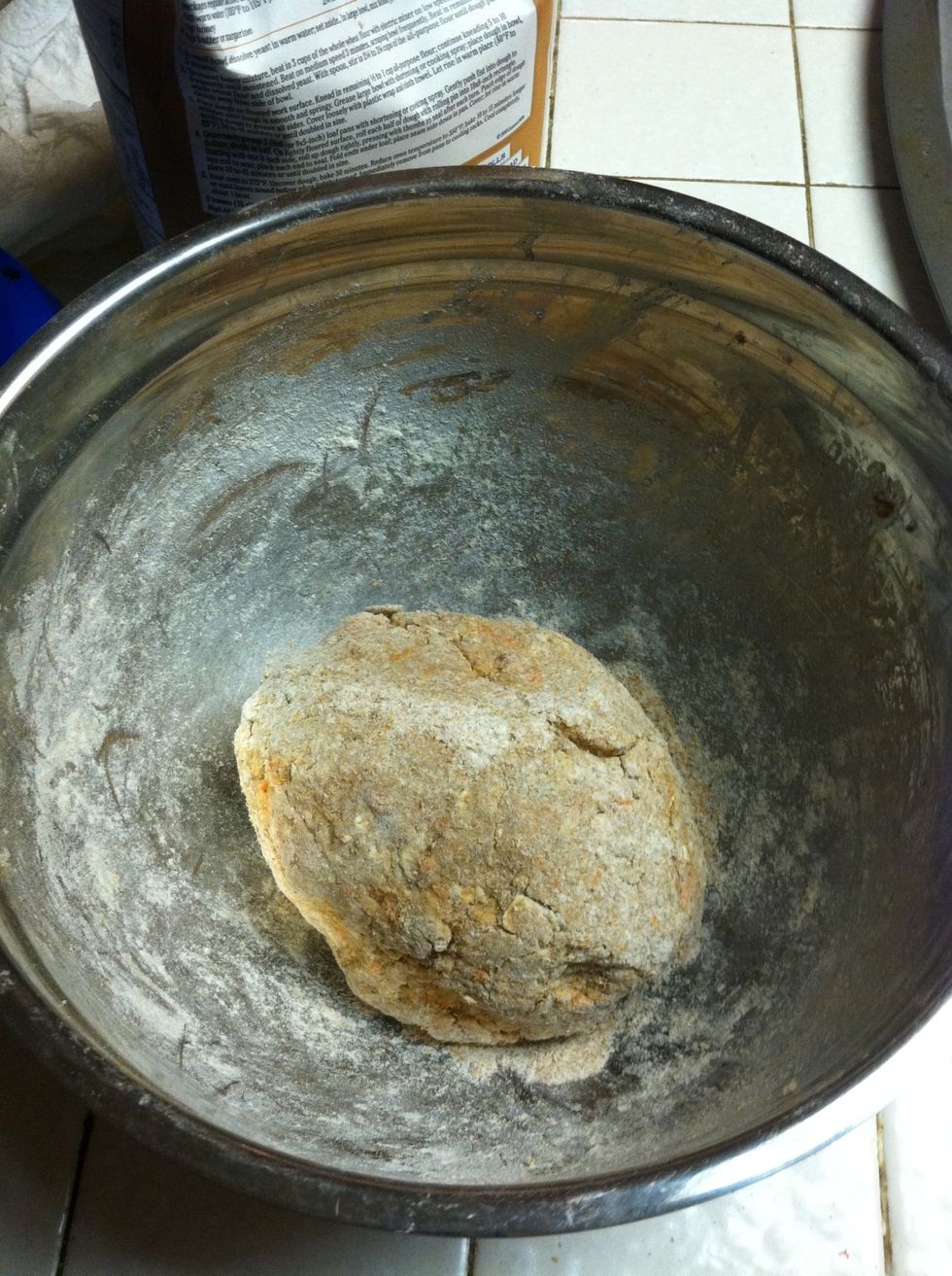 Get your hands dirty and roll it into a dough. If it is still too wet, add some more flour as you work with the dough.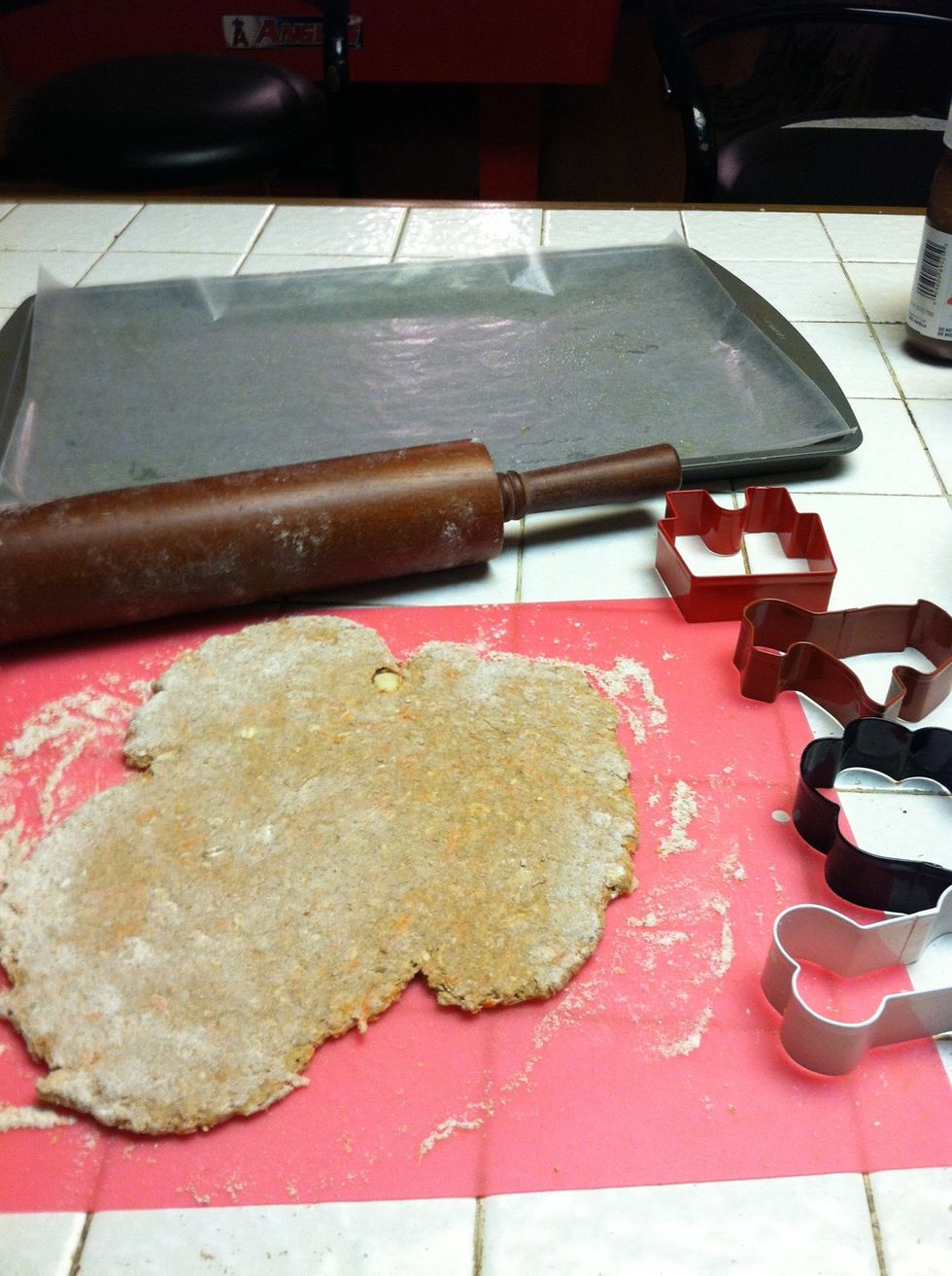 Whip out those rolling pins and make sure to flour the rolling pin and the surface. I divided the dough to make the rolling easier.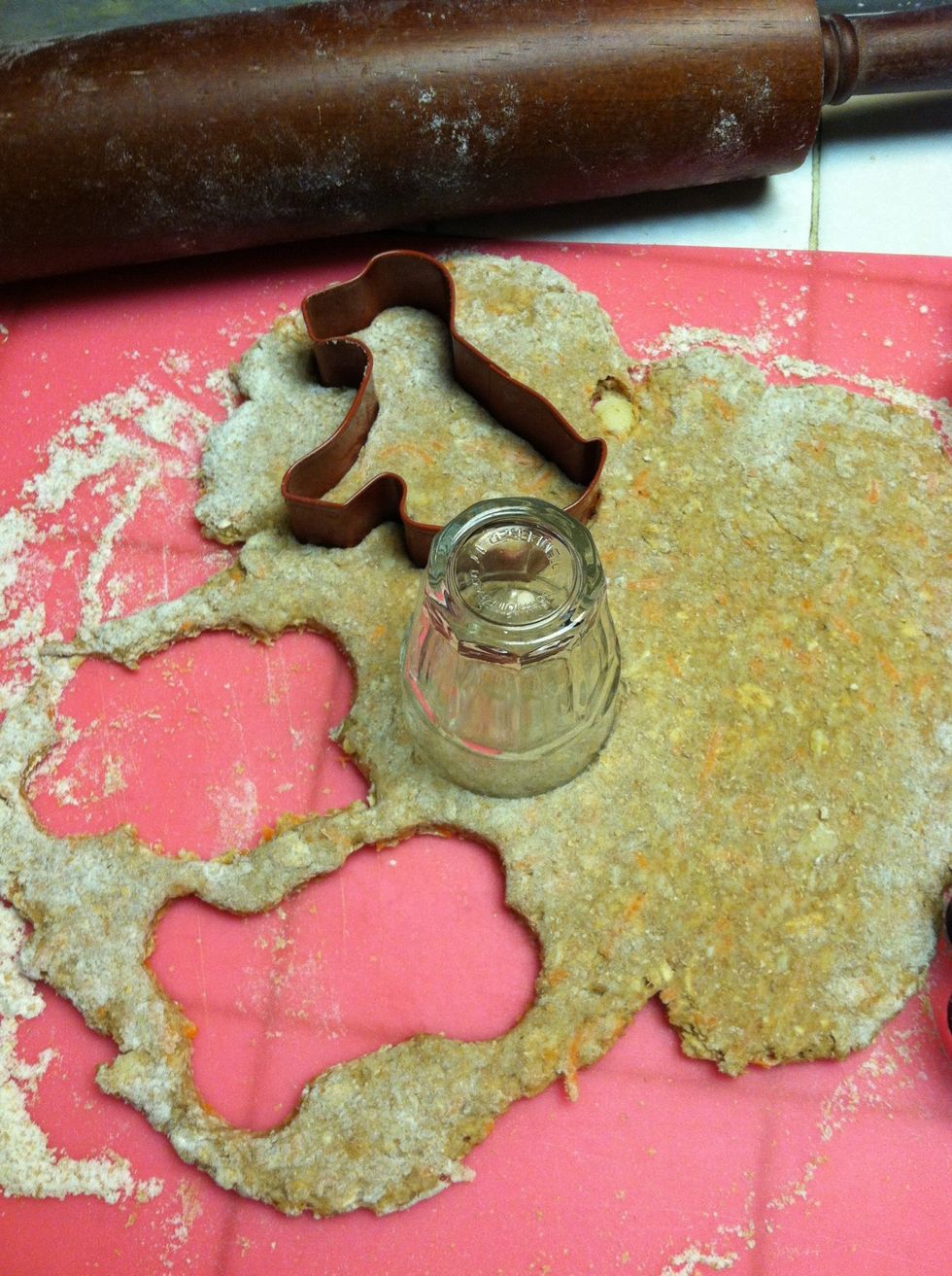 You can use a cookie cutter or a shot glass to cut out the cookies!
Lightly spray the baking sheet. Bake for 25 minutes. Roll rest of the dough into a long log.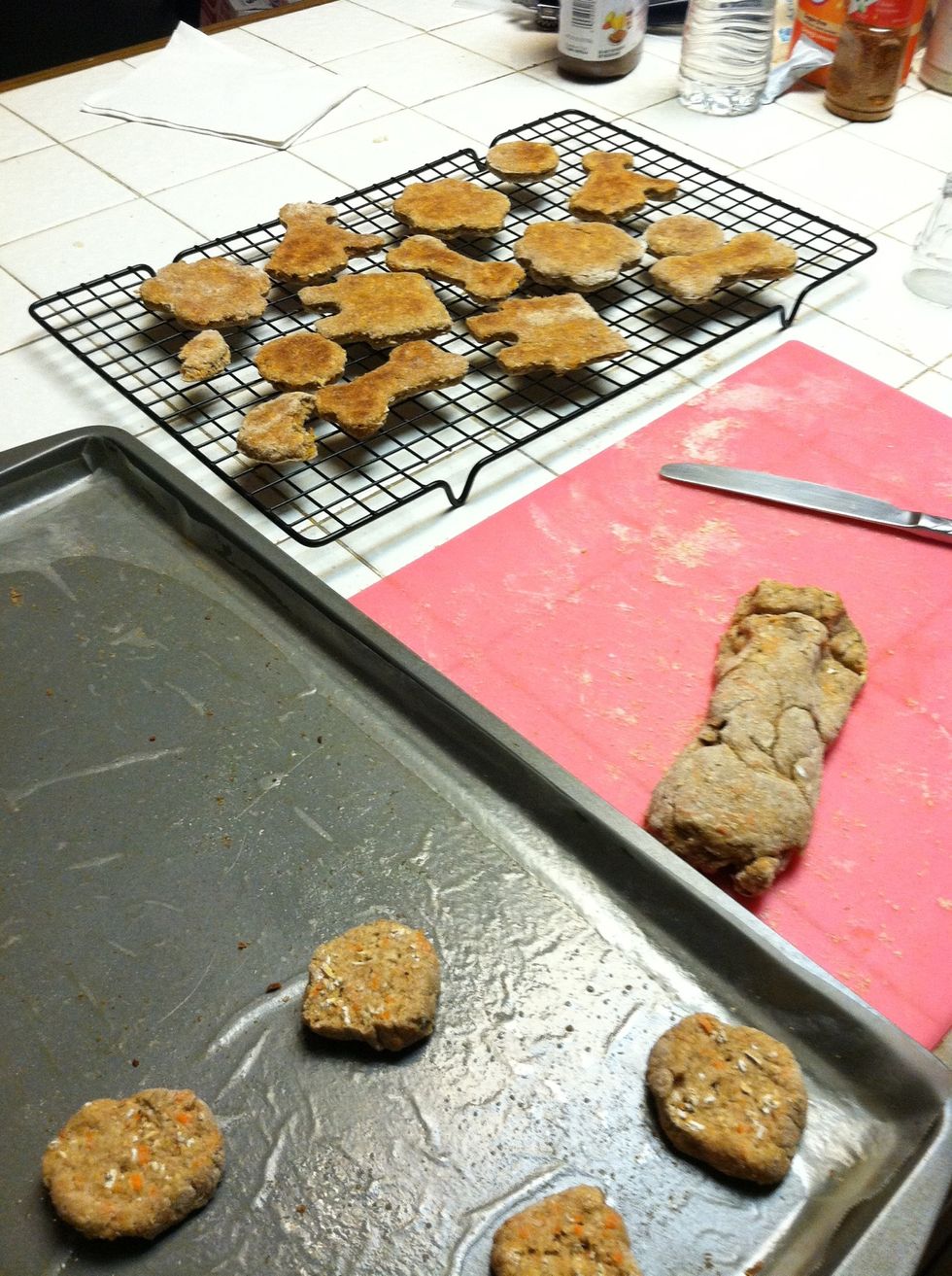 The first batch is out for cooling. Cut the log into little bite size treats. Your furry friend will love them regardless of the shape! ;)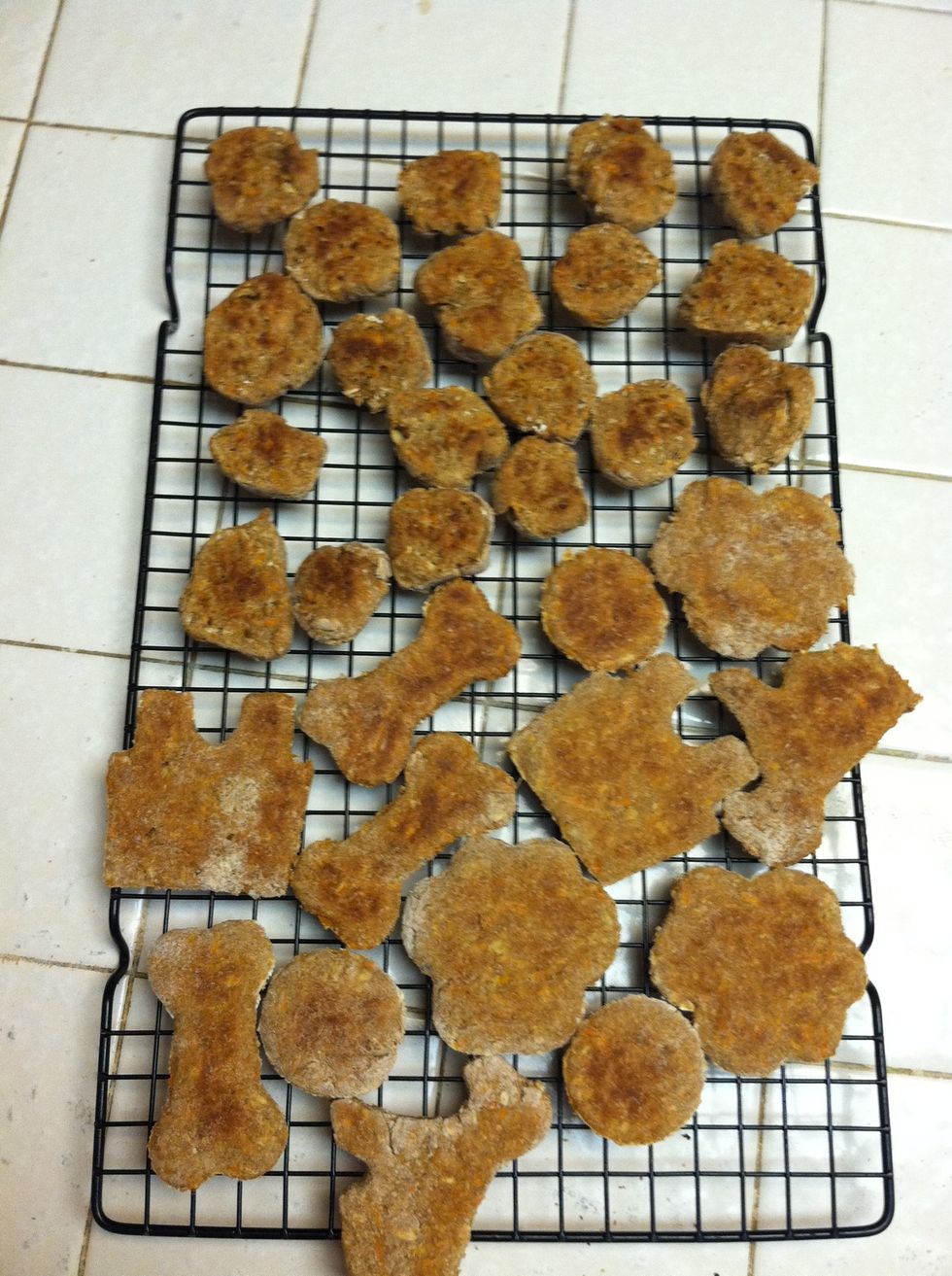 I made 32 of these guilt-free scrumptiousness. Let them cool completely before you let your pet pal gobble them up.
Yummmmmmmmm!!! Follow our blog at behindthebar.26barsandaband.com for more helpful tips and DIY ideas!
1.0 Med. ripe banana
1.0c Shredded carrots
1.0 Apple
1/2c Whole wheat flour (keep some handy for rolling)
1.0c Rolled oats