Mix cake mix, lightly beaten egg, and cool whip in one big bowl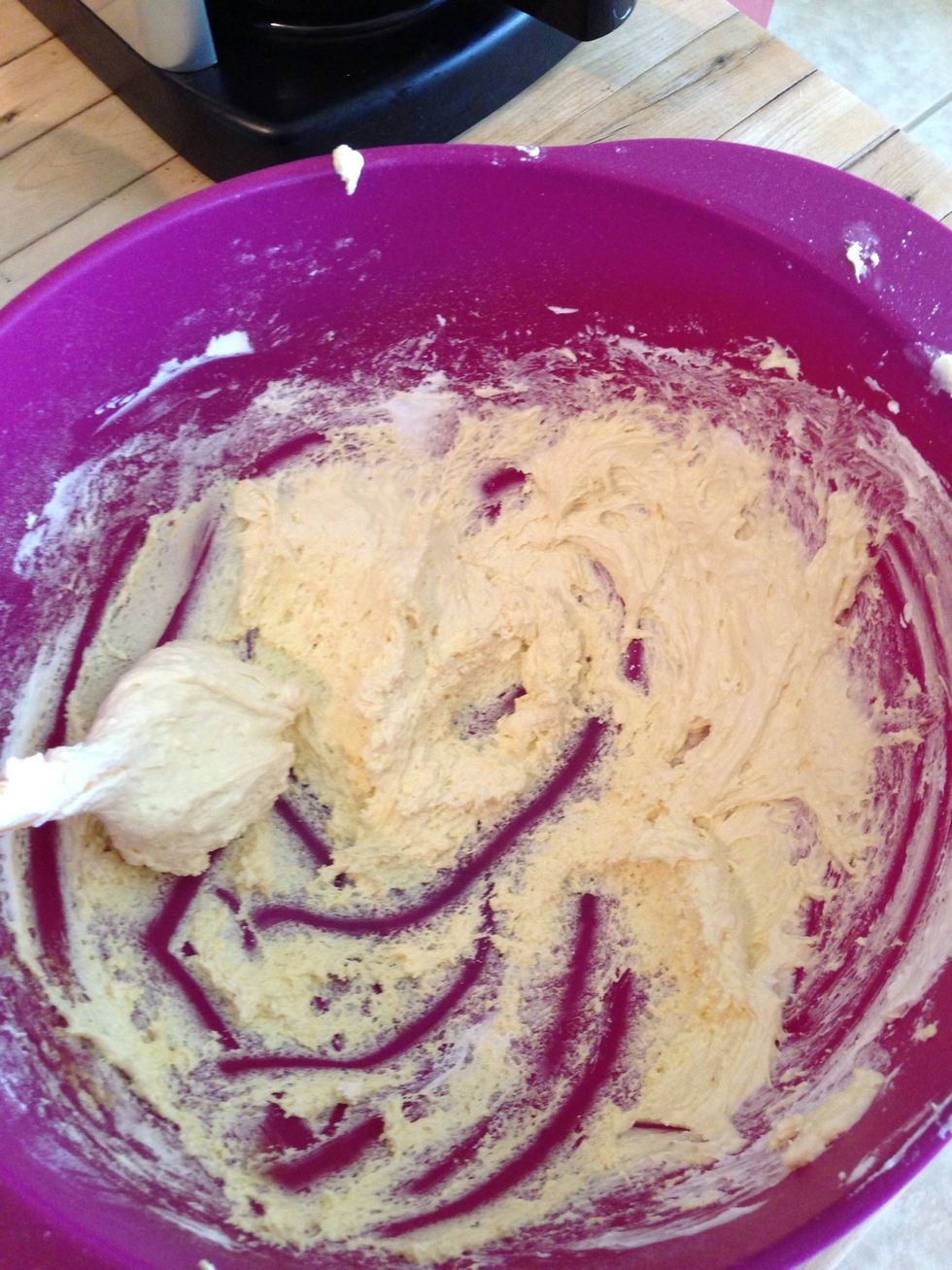 It will be very sticky (there will be a lot more than this, I had already prepared some cookies before taking this)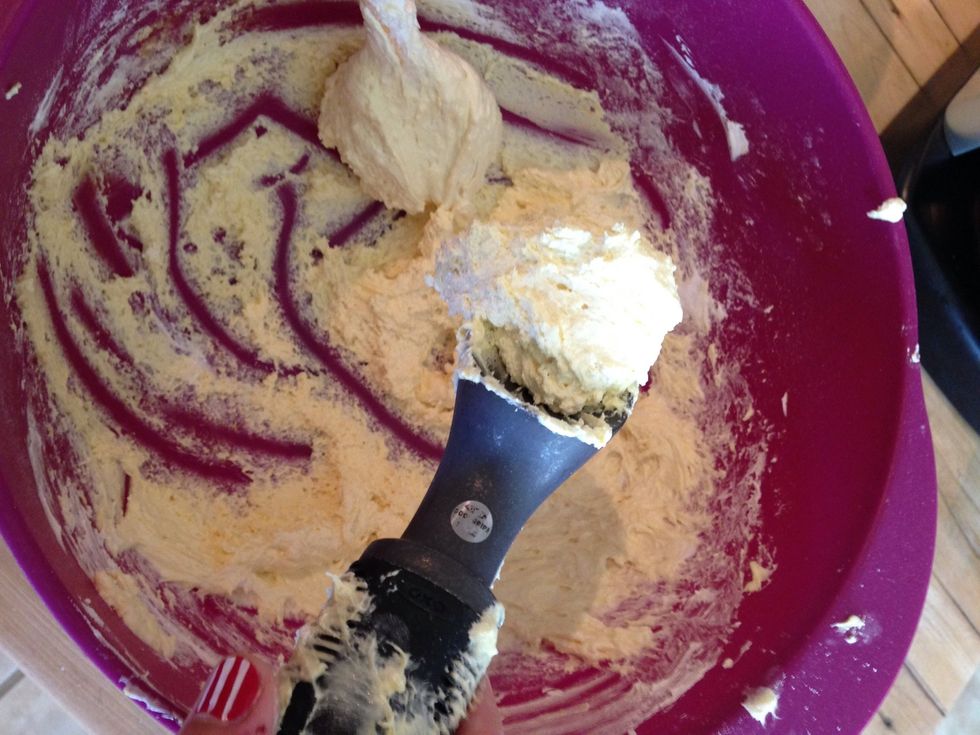 I took an ice cream scoop to scoop out my dough, but next time I will get smaller portions because they were very thick and gooey.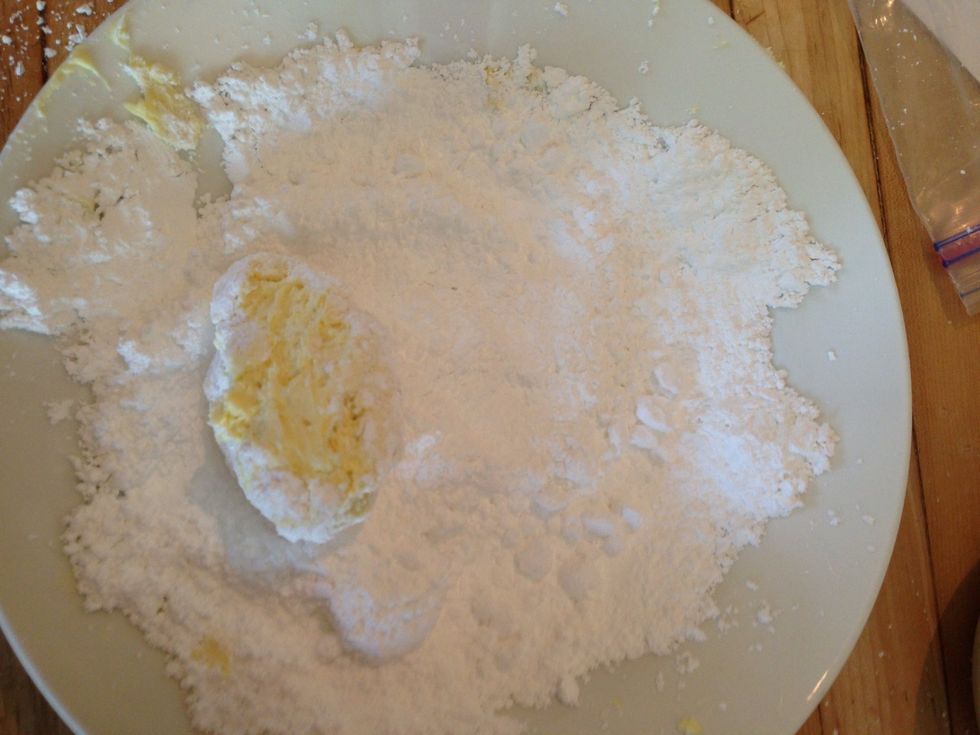 The dough will be sticky, but roll it the best you can in the powdered sugar.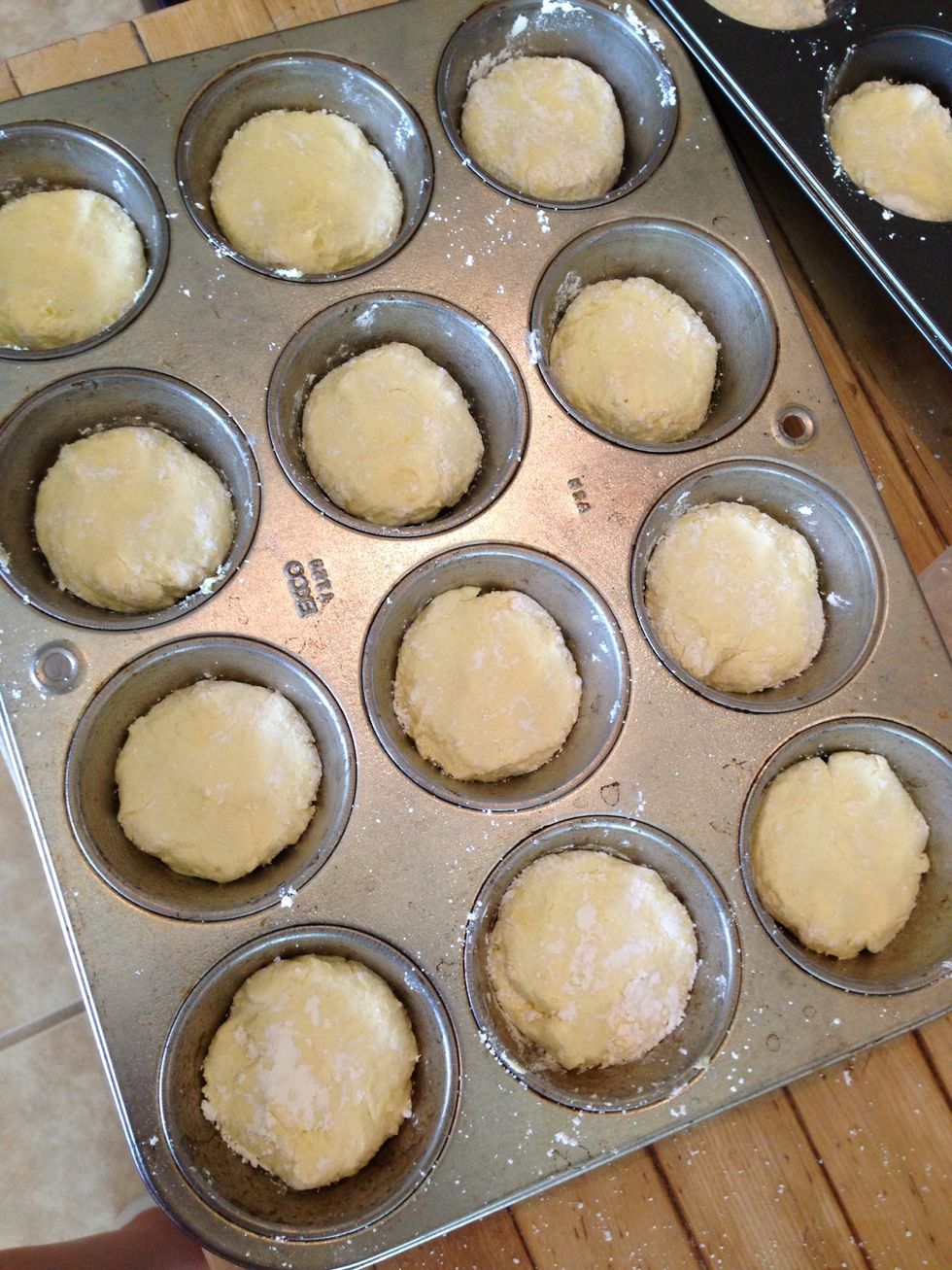 I placed mine in cupcake tins to make sure they were round, but the original recipe said put them on greased cookie sheets.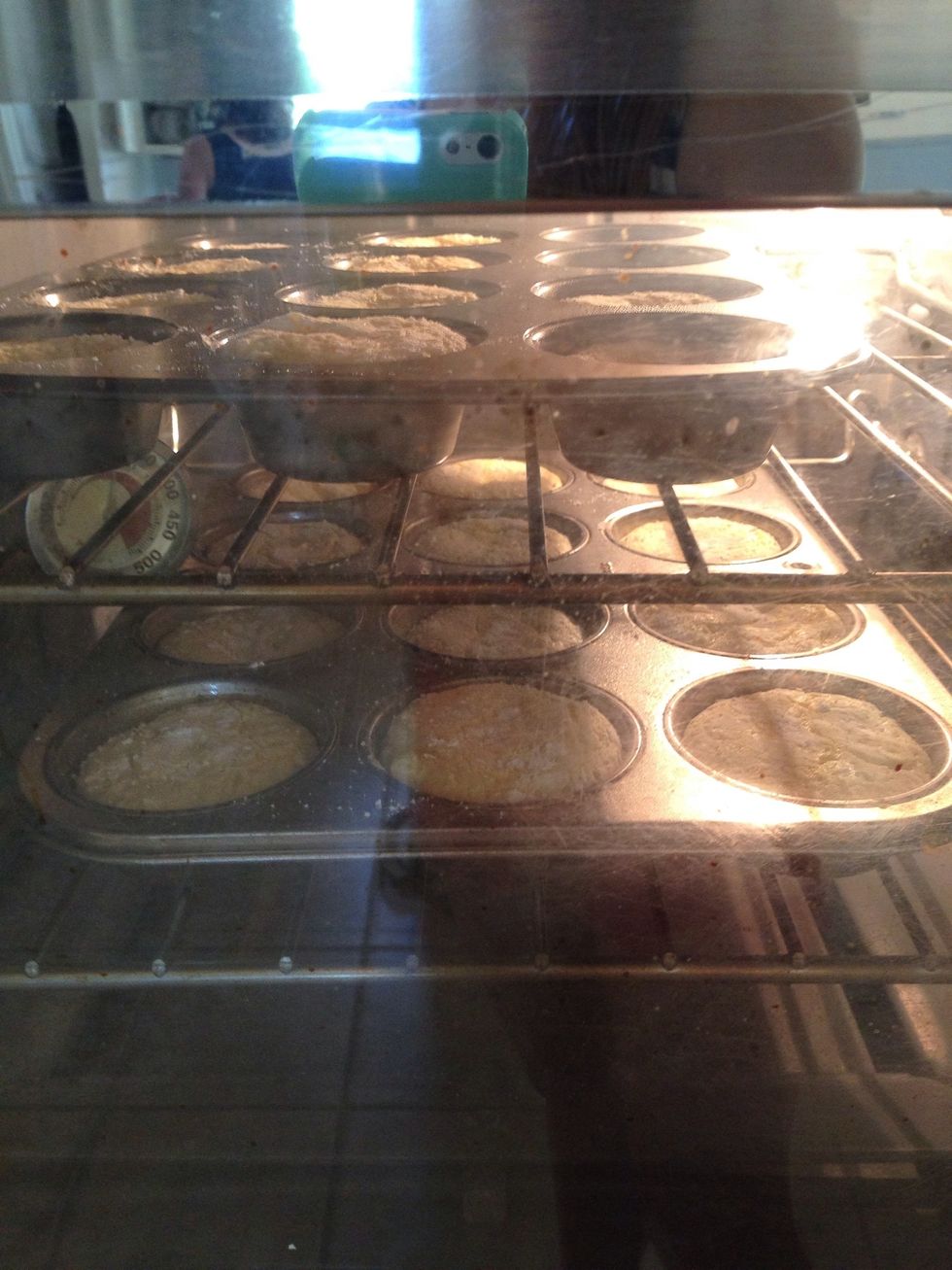 Bake for 8-10 minutes, OR until golden on the edges
The finished product! Don't let them cool too long in the tins (or on the cookie sheet) because they'll be sticky and need to cool out of the tin. (About 2 minutes)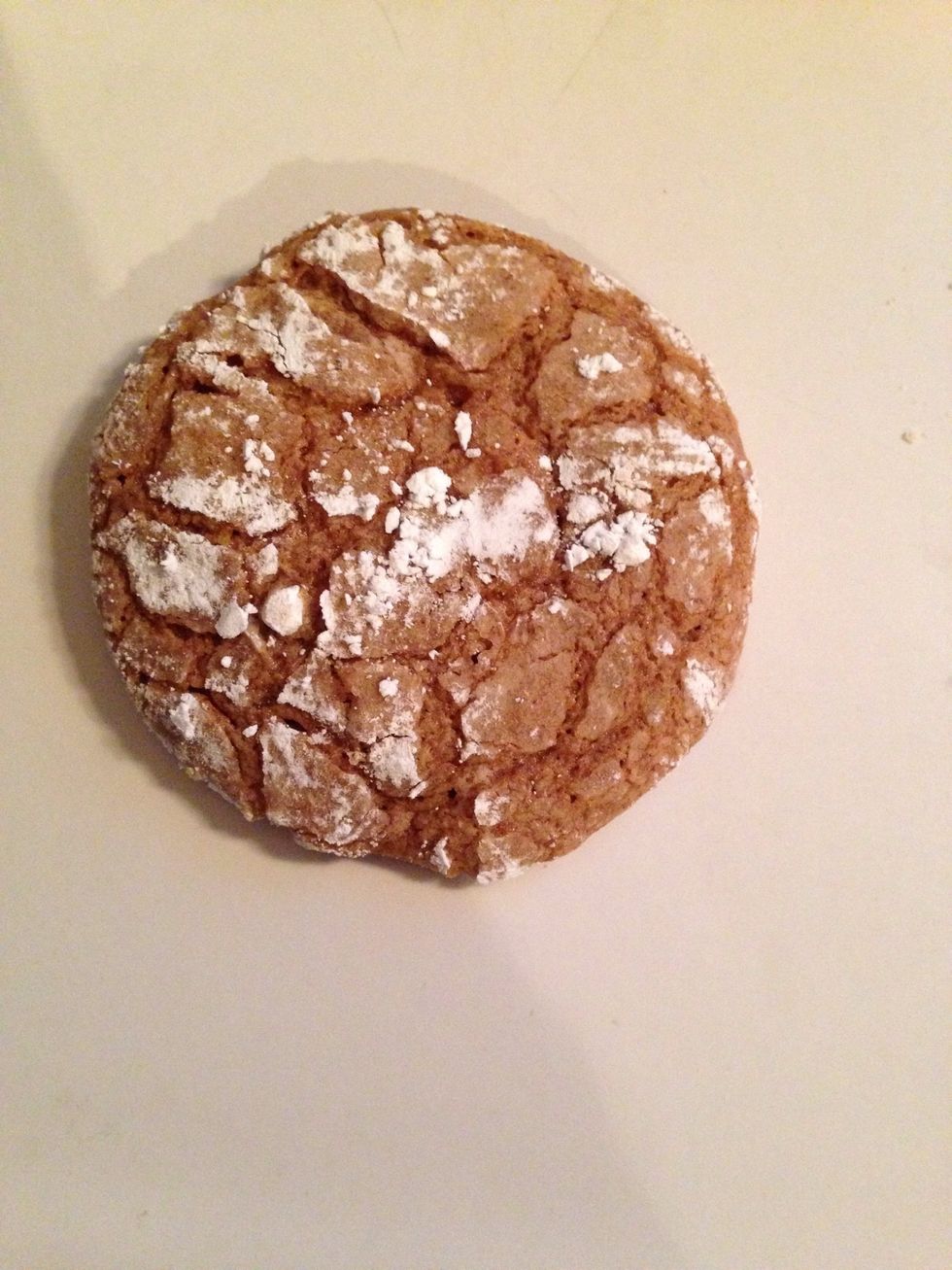 Also tastes great using spice cake mix!! For a fall cookie, yum yum yum!! (I put these on a regular baking sheet, and they spread a lot)
1.0 Box Lemon Cake mix (any kind)
1.0 Egg
2.0c Cool Whip (or one 8 oz tub)
Powdered sugar