How to bake lemon pepper tilapia
This is my new favorite baked tilapia recipe. It's simple yet so delicious!
531
First, pre-heat oven to 375 degrees Fahrenheit.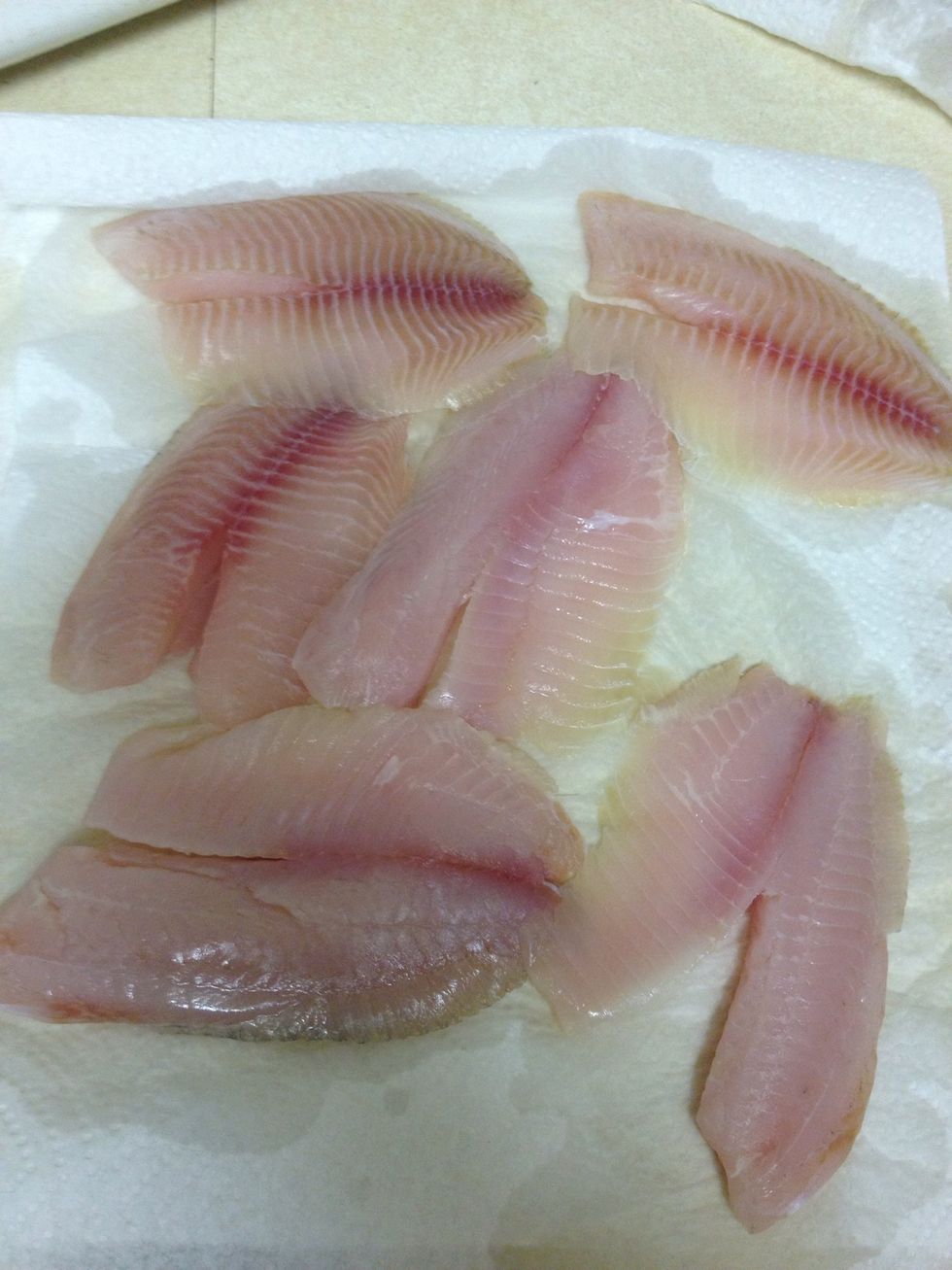 Next, you will need to rinse and pat dry the tilapia fillets.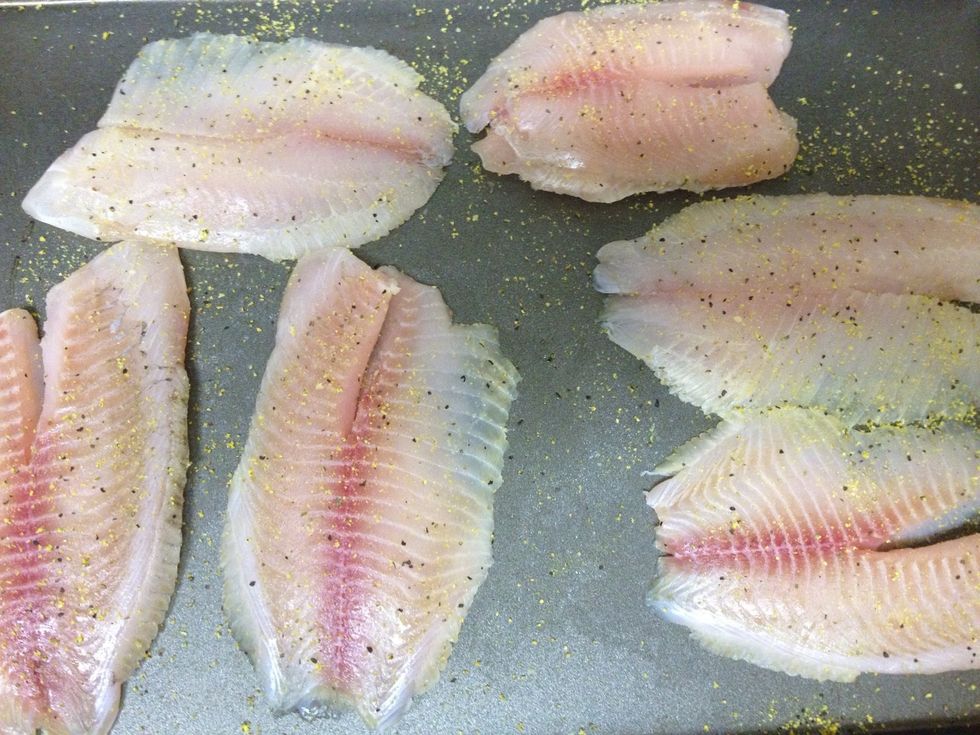 Now, you can spray the pan with non-stick spray if you like. Then, place the fillets on the pan and season both sides with the lemon pepper seasoning salt to your preference.
Next, you will place a small pat of butter on top of each fillet. Then, sprinkle some lemon juice on the fillets to your preference. I used about 4 or 5 drops per fillet.
Now you can place the pan in the oven and bake for about 10-12 minutes or until the tilapia is flaky.
Serve with veggies or whatever sides you prefer. Hope you enjoy!
Lemon Pepper Seasoning Salt
Butter
Lemon Juice
Tilapia Fillets