Dear Hubby enjoys his novelty cooking ideas. This idea is a great way to fix juicy turkey in a short period of time. Could easily be done while camping.
13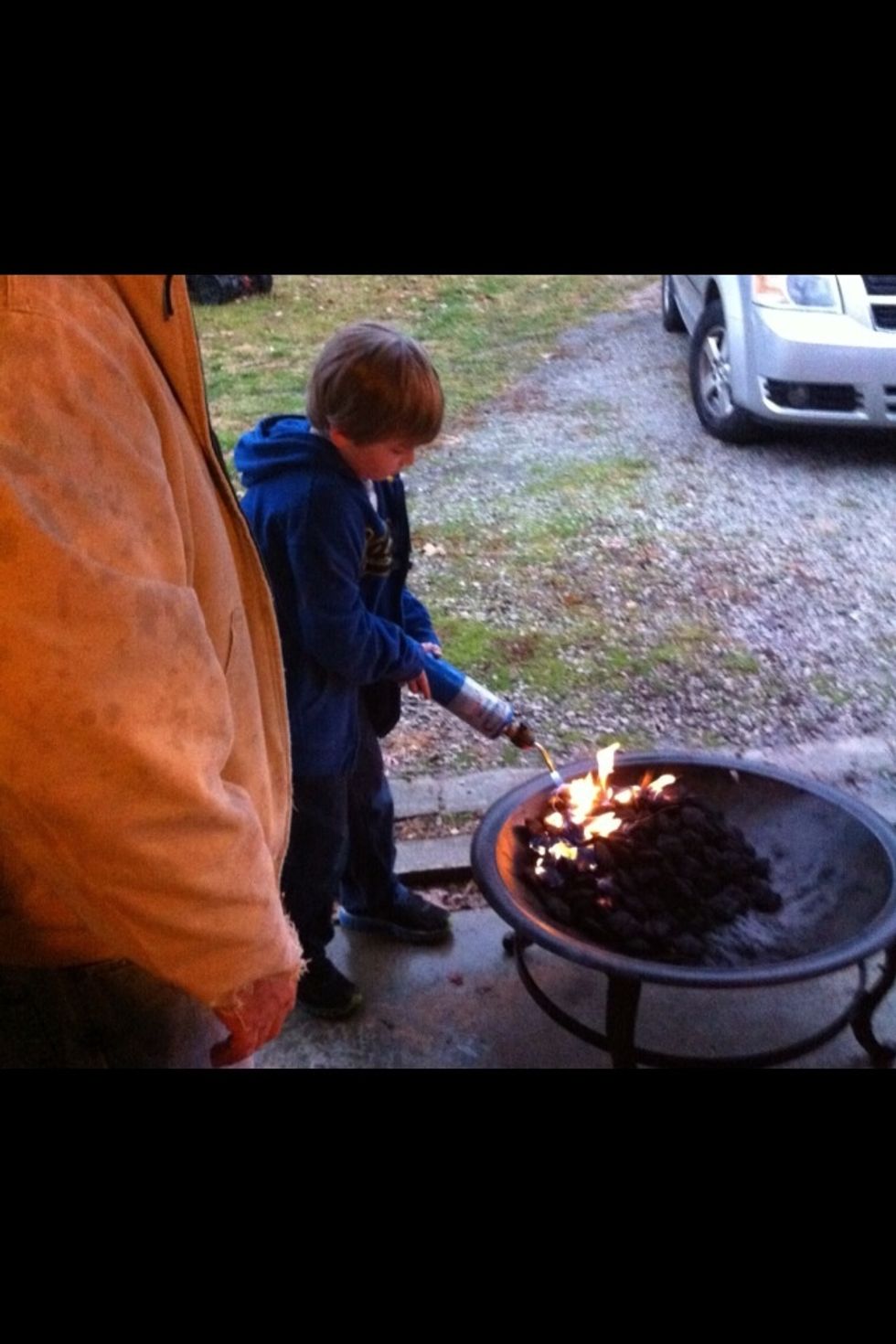 Light the charcoal to get it going while preparing.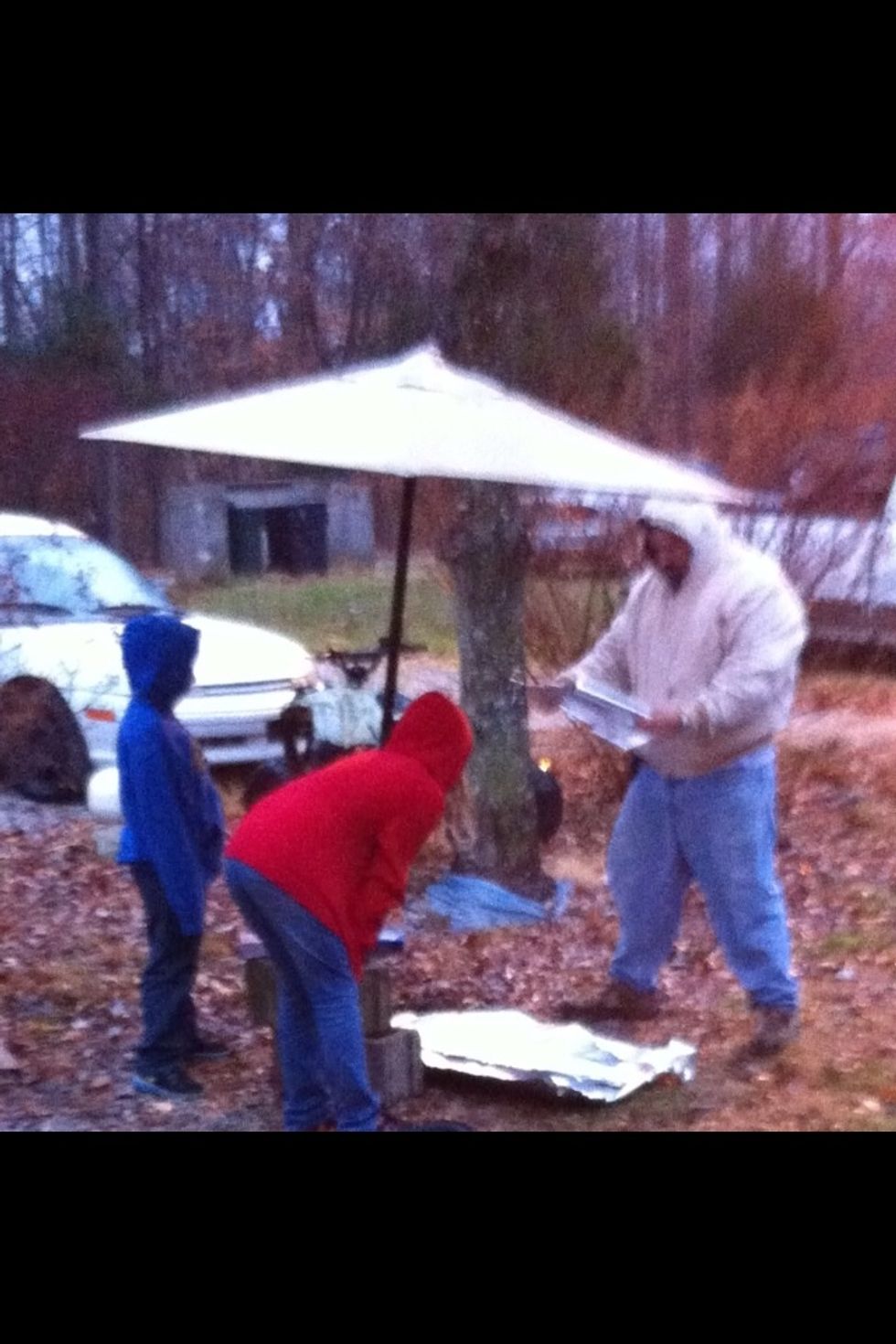 Lay out Aluminum Foil on the ground overlapping for a clean surface area.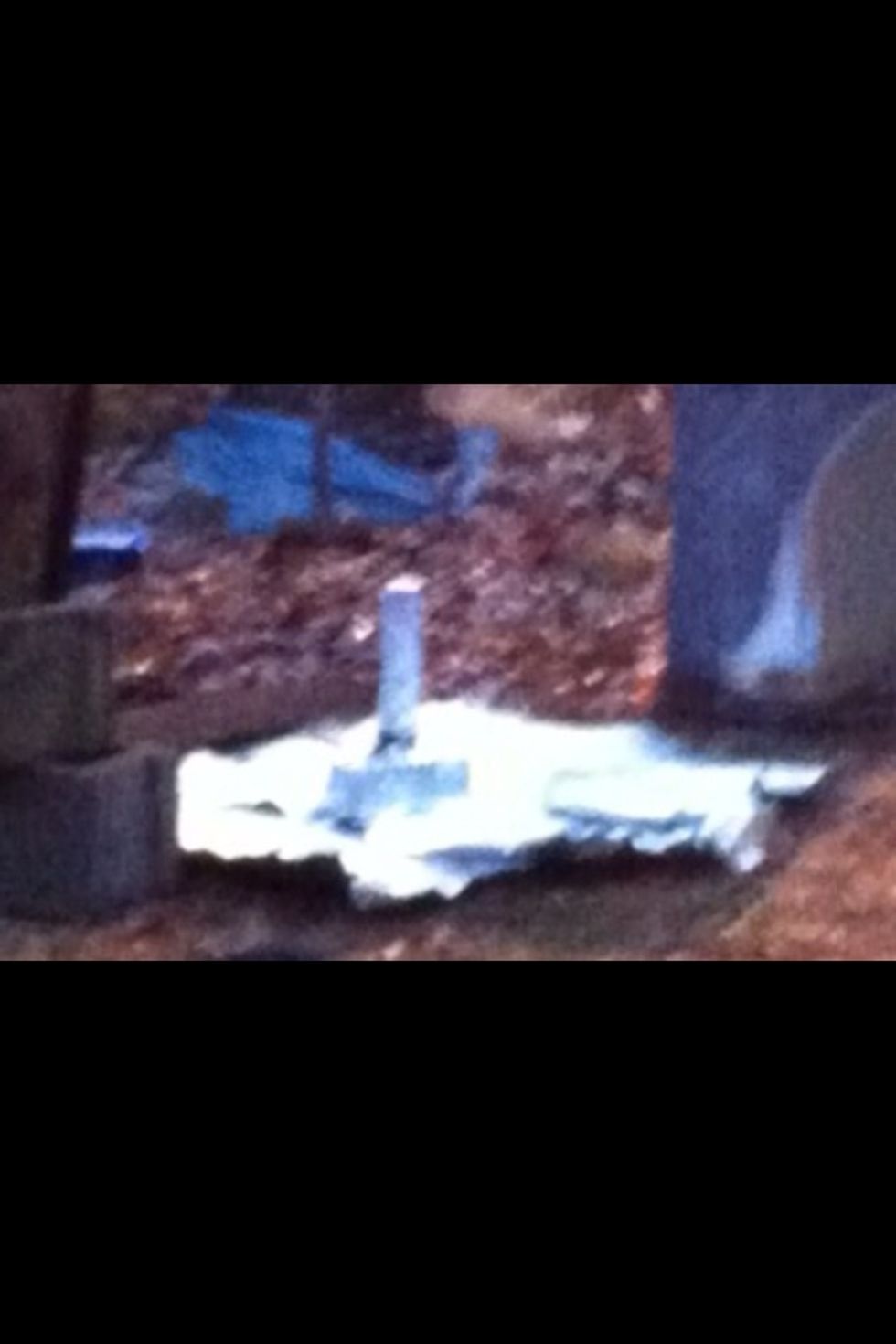 Drive large spike in ground in middle of foil then cover with foil.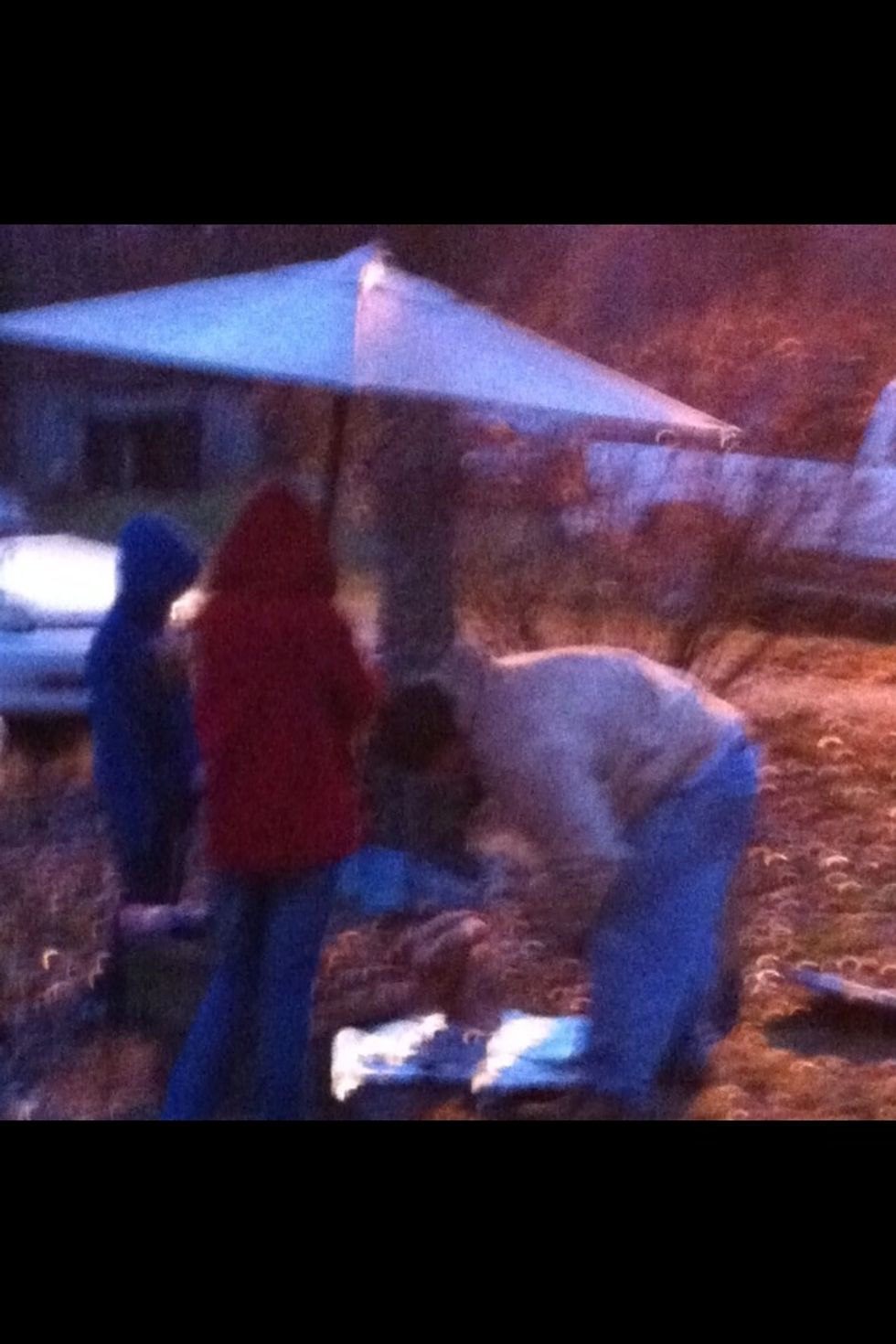 Place turkey standing up on the foil covered spike.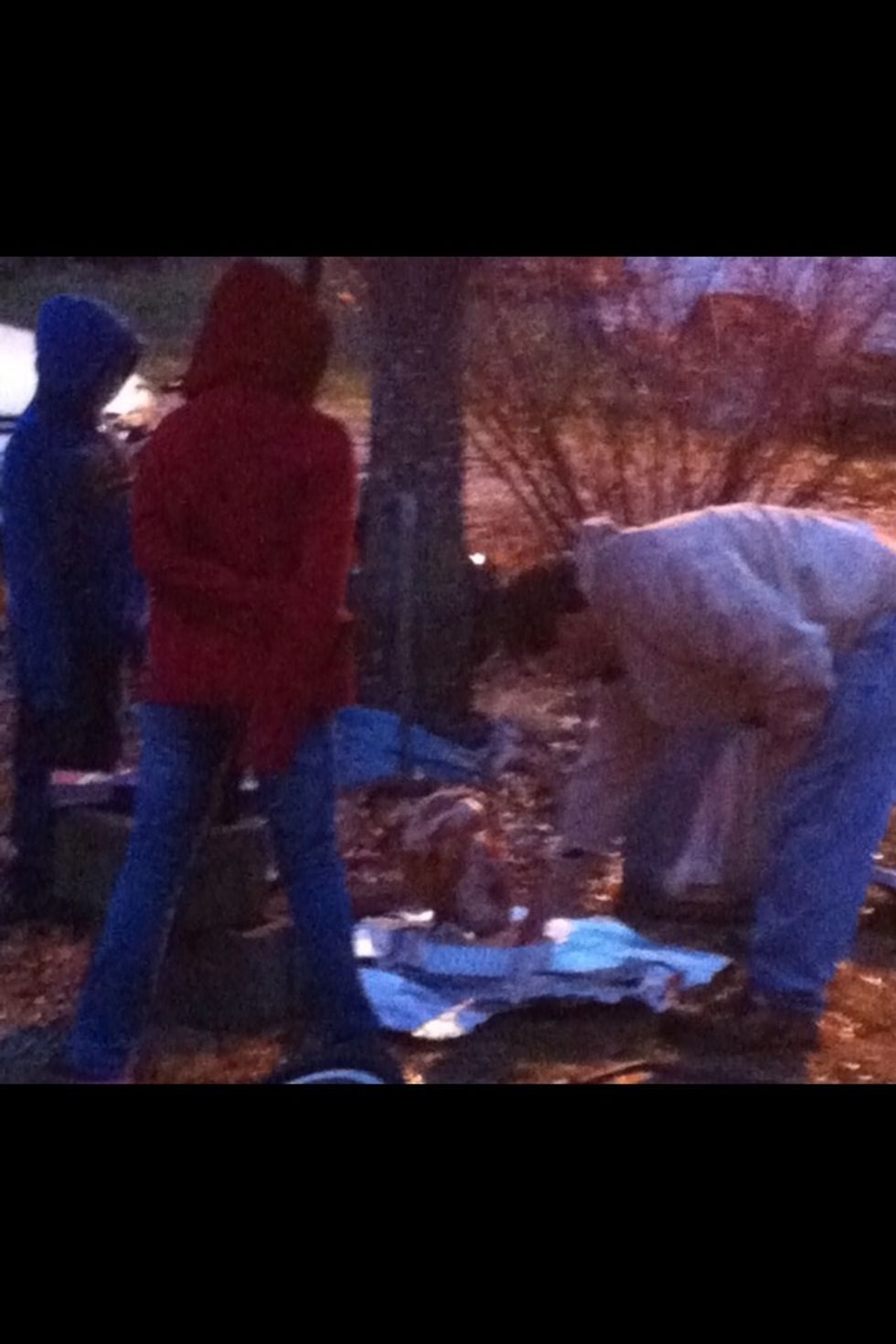 Place foil pans under turkey to catch drippings so fire doesn't go out.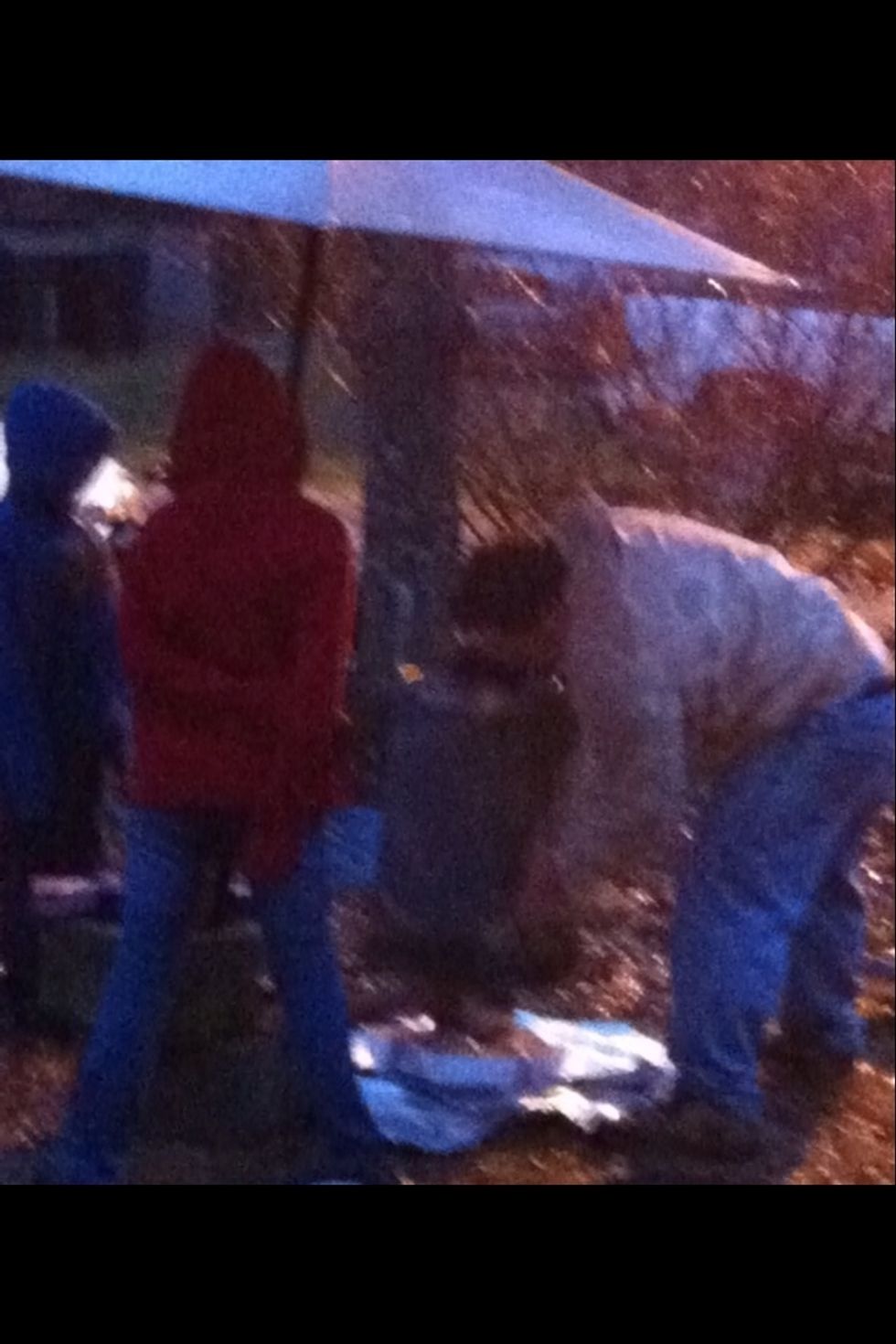 Place new, cleaned, metal trash can upside down over turkey.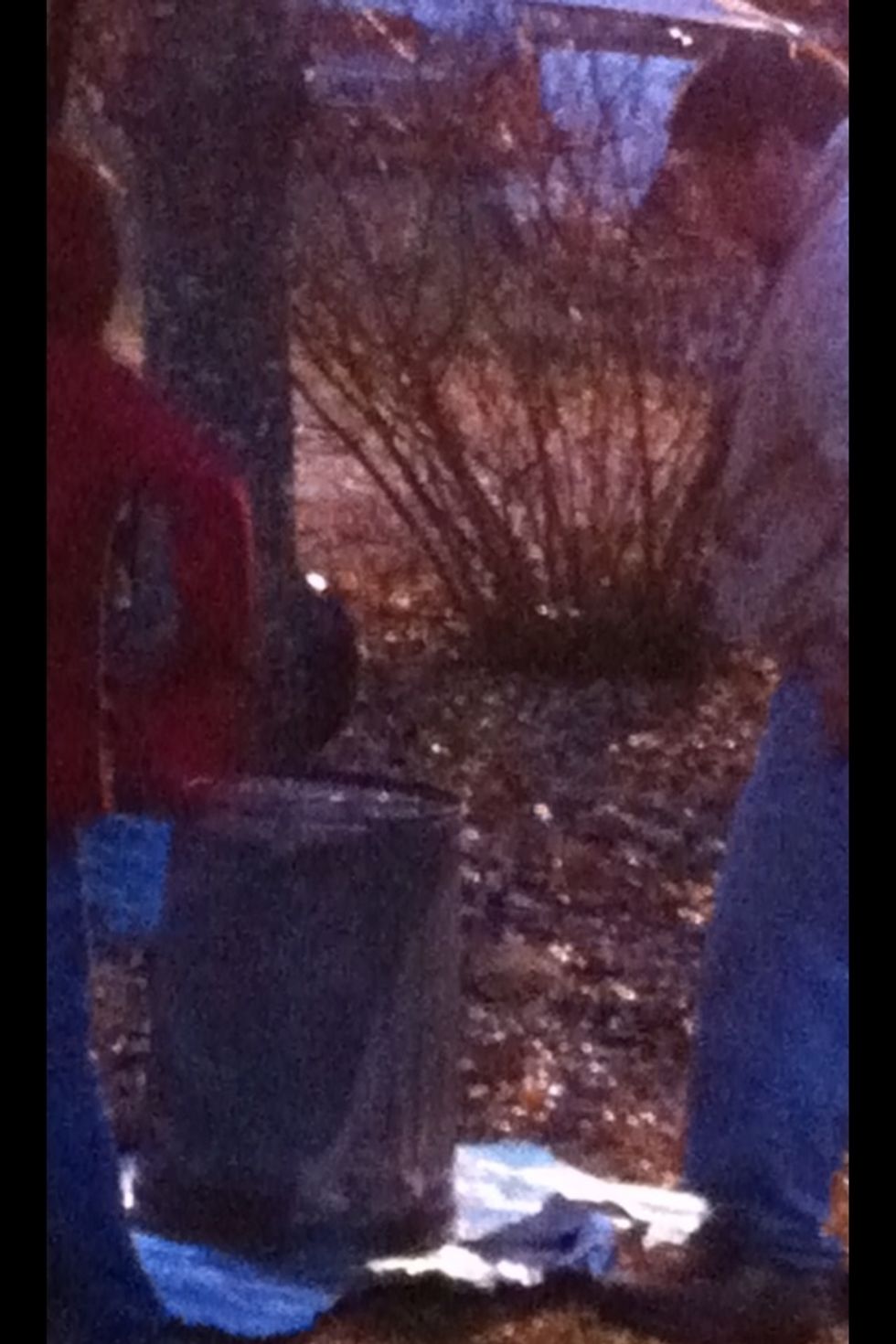 Like so.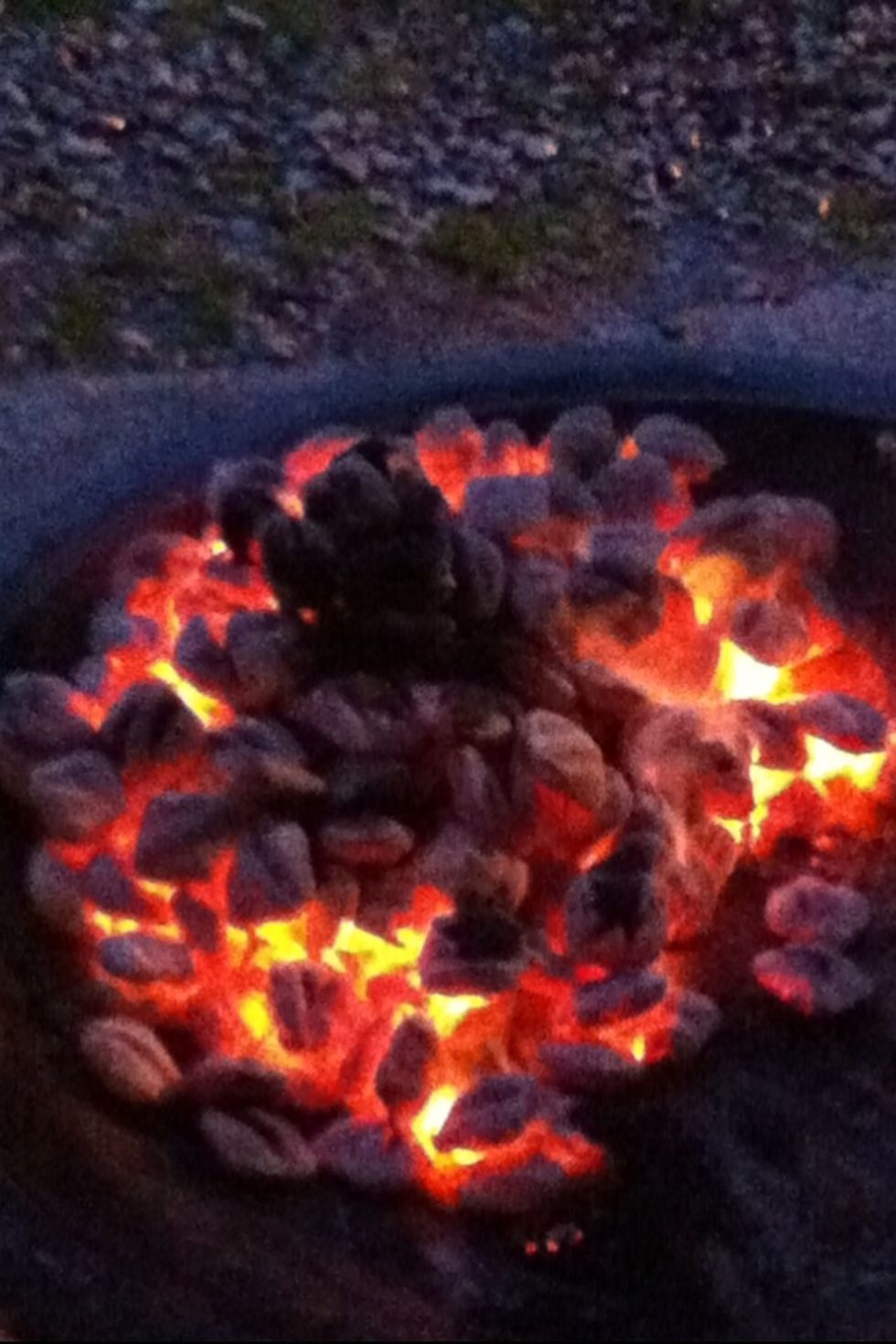 When charcoal is white hot, is ready to use.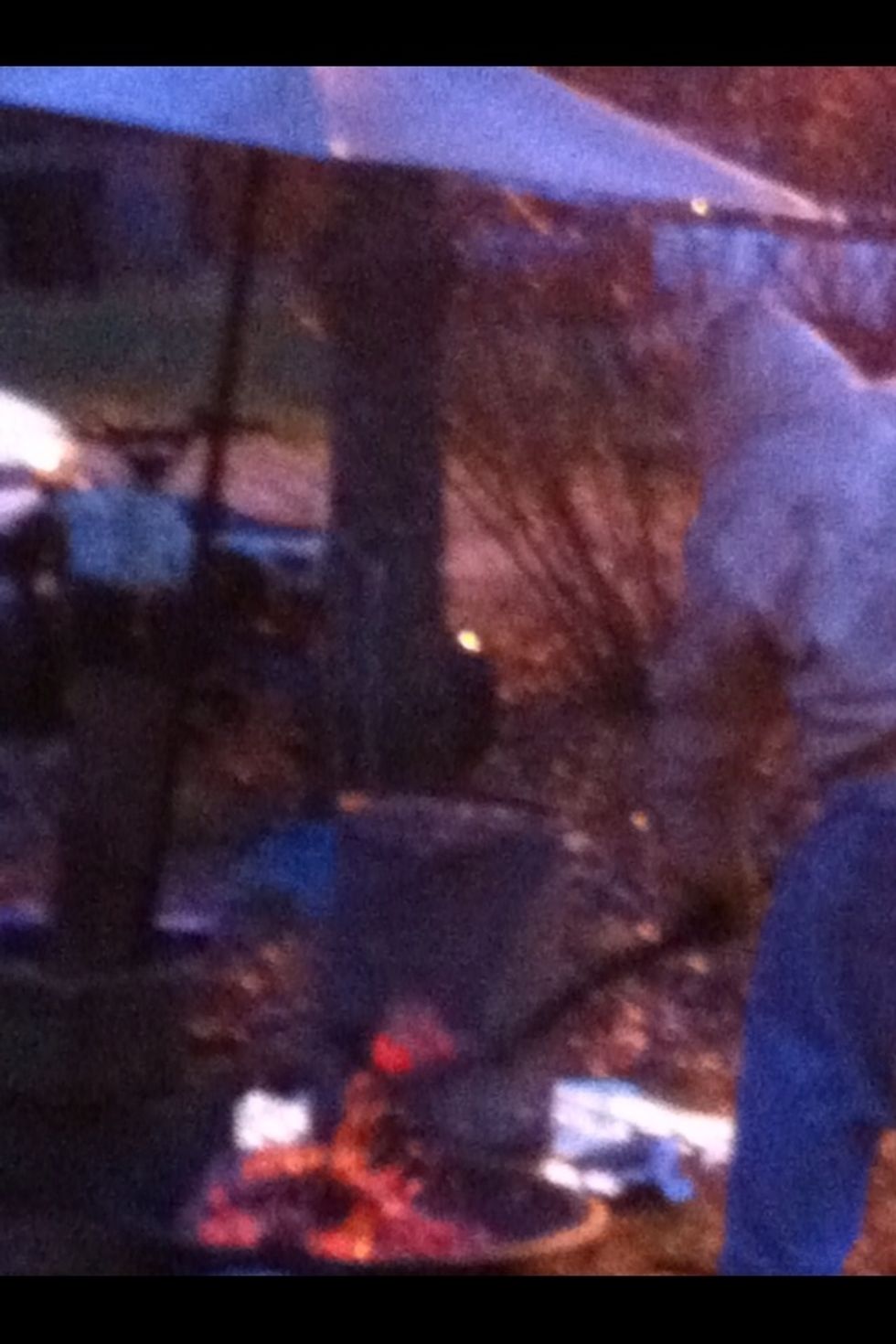 With metal shovel, place prepared charcoal all around bottom edge of can.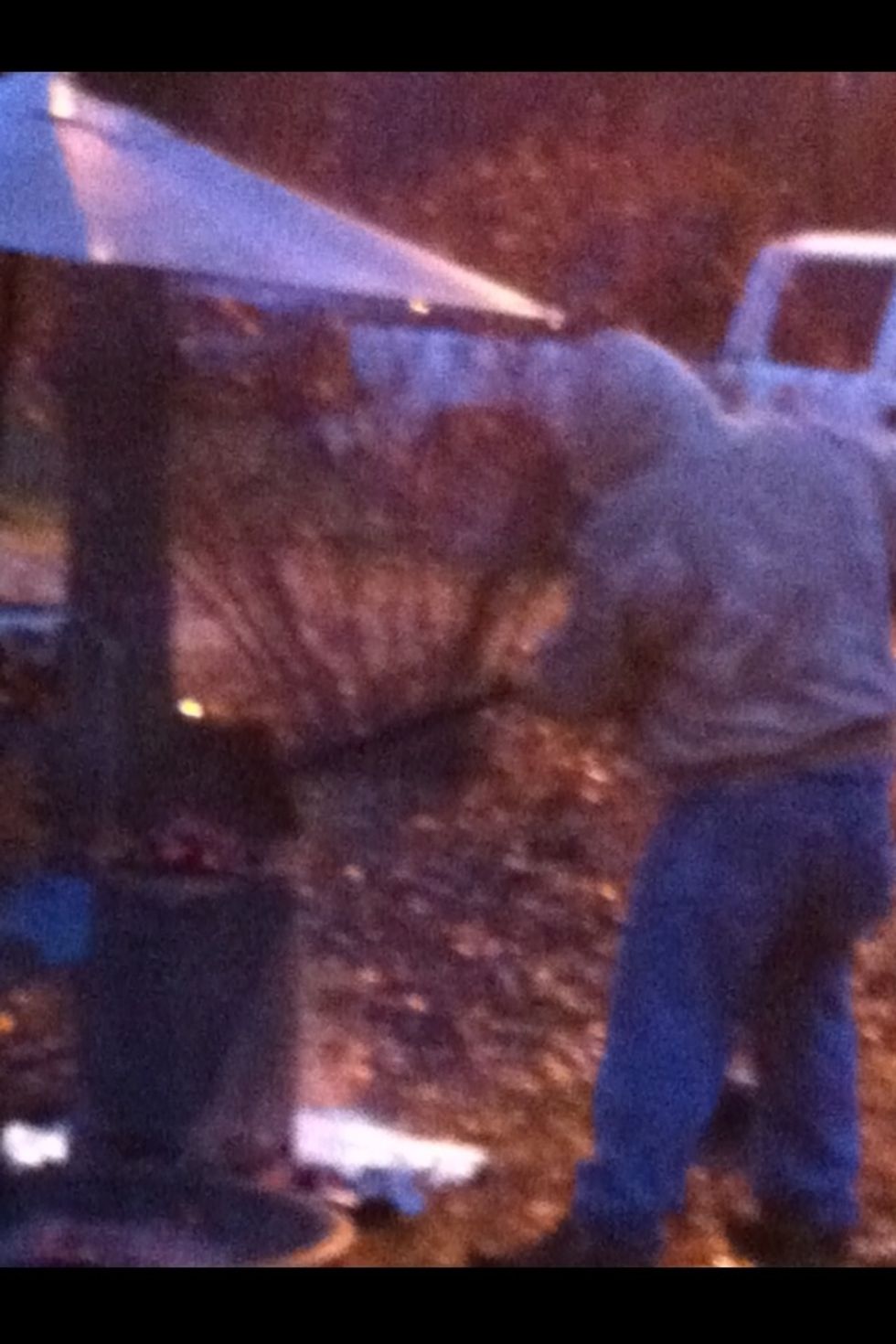 And place on top.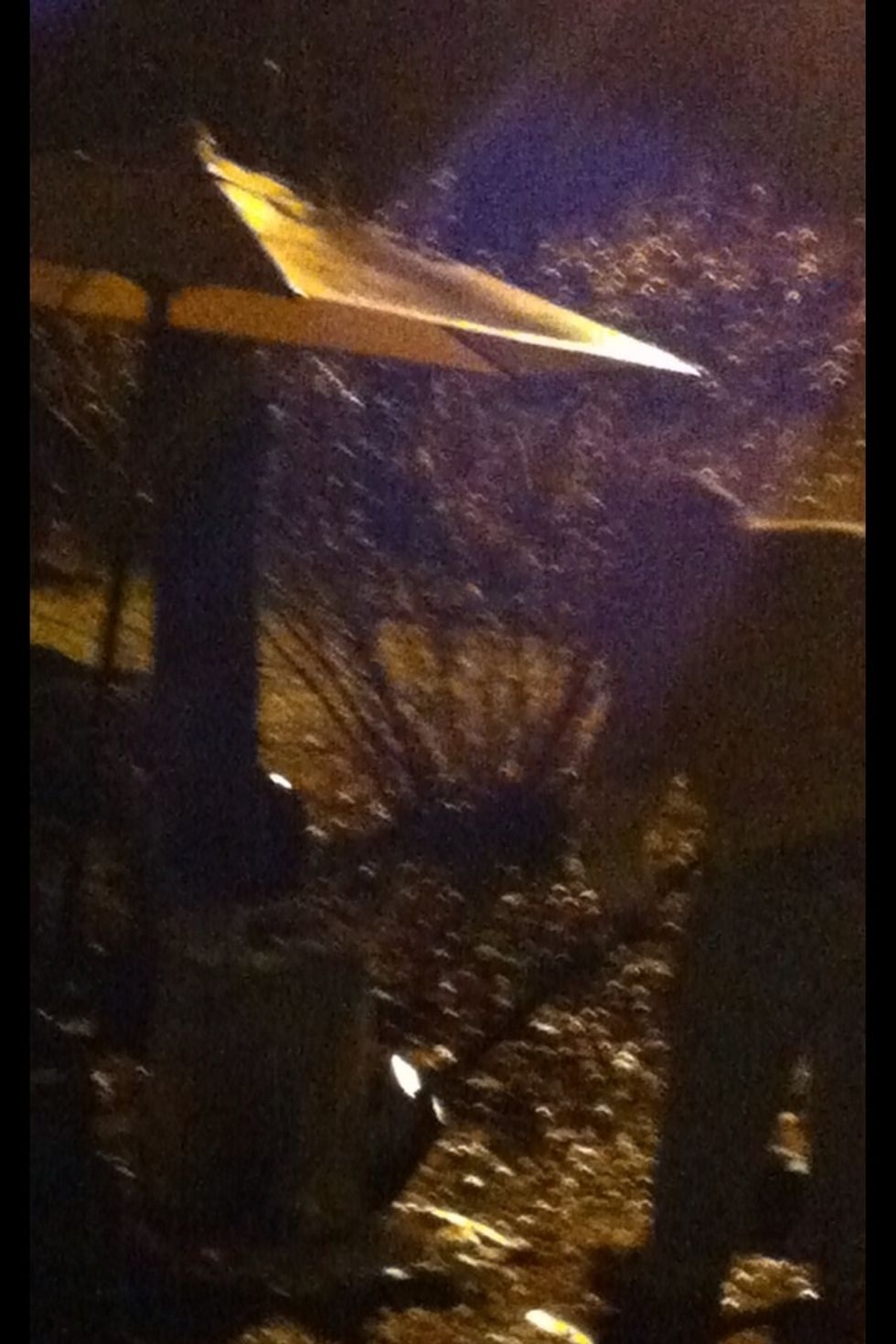 Two hours later remove the charcoal.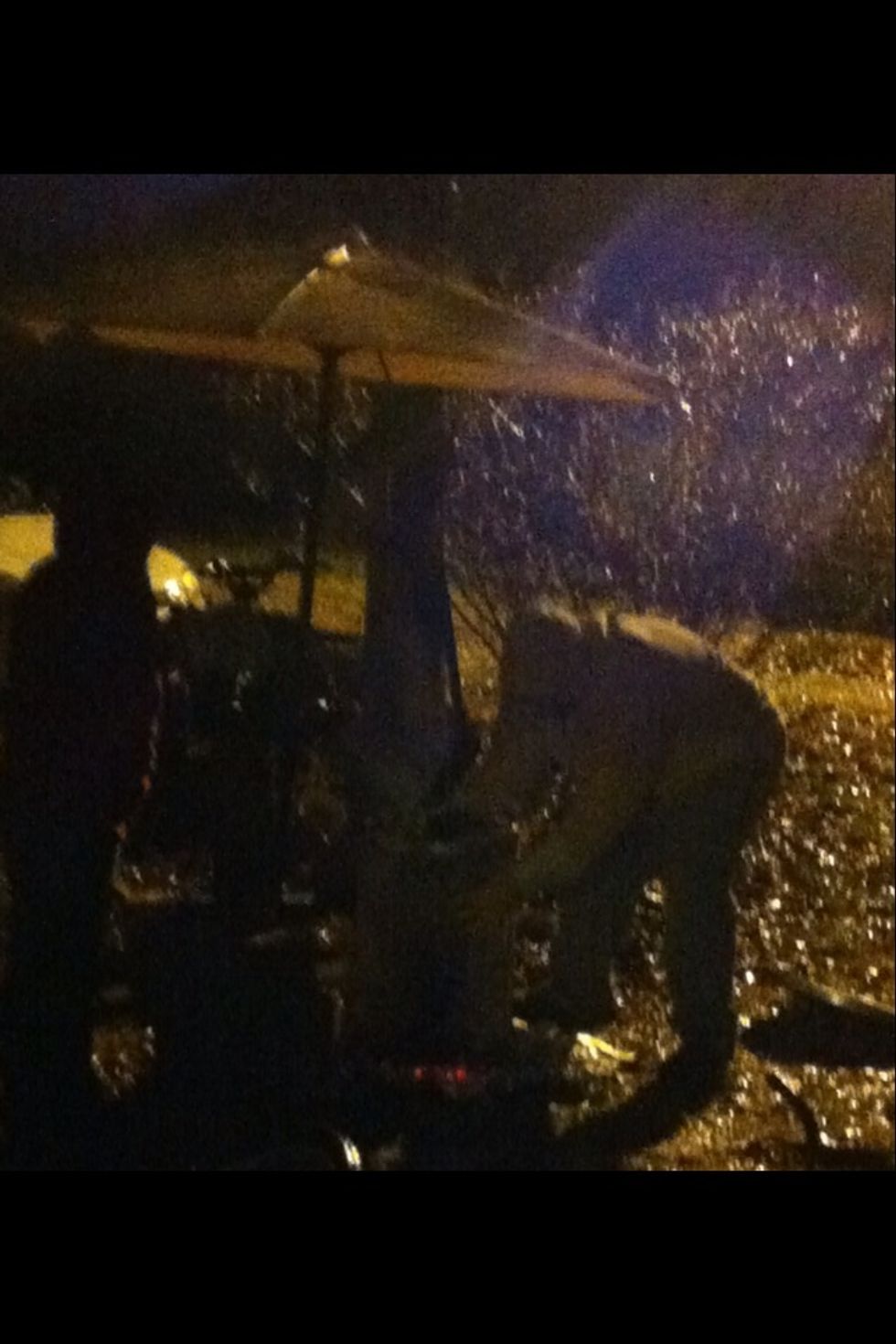 With welding gloves on, lift the can.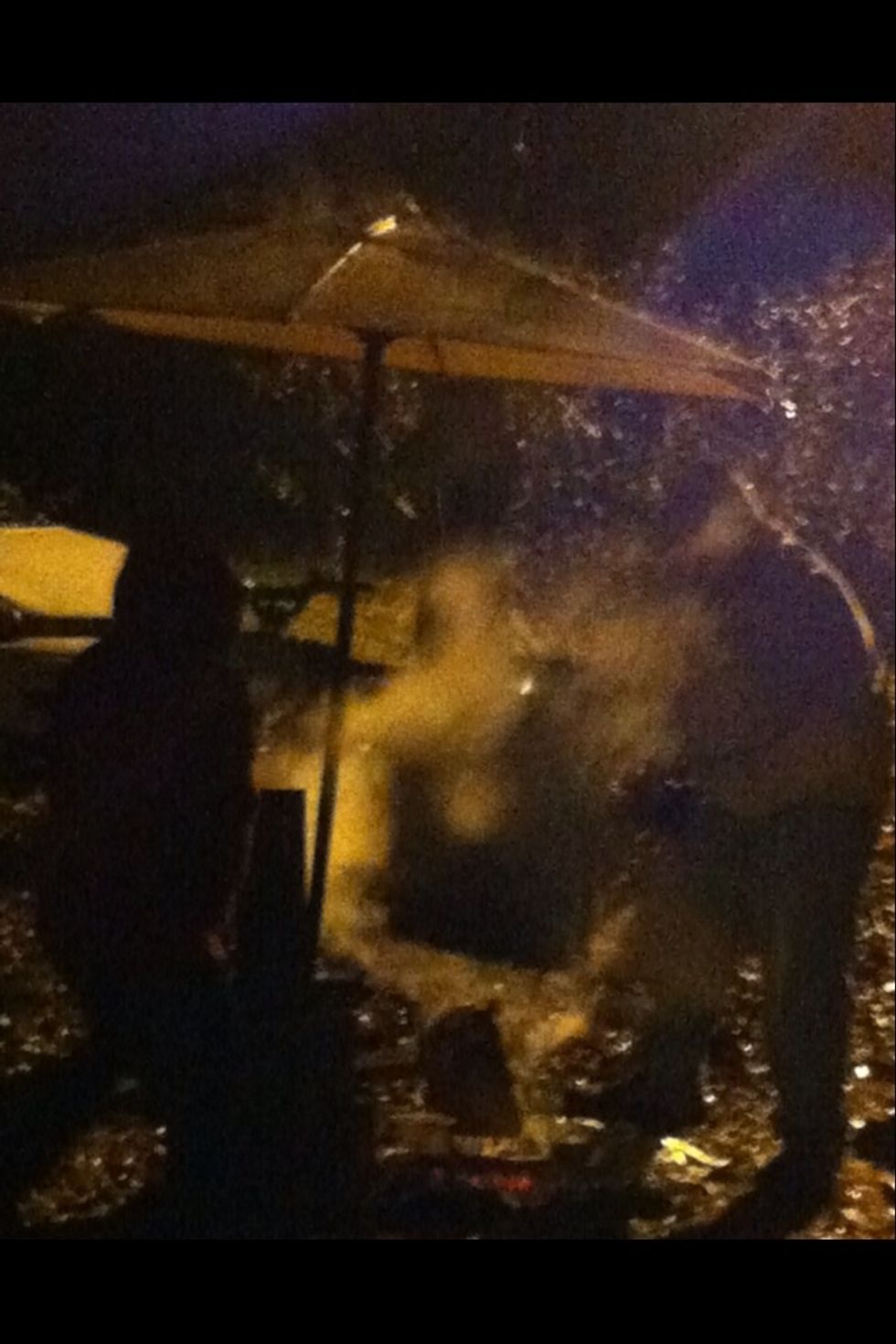 There's the turkey!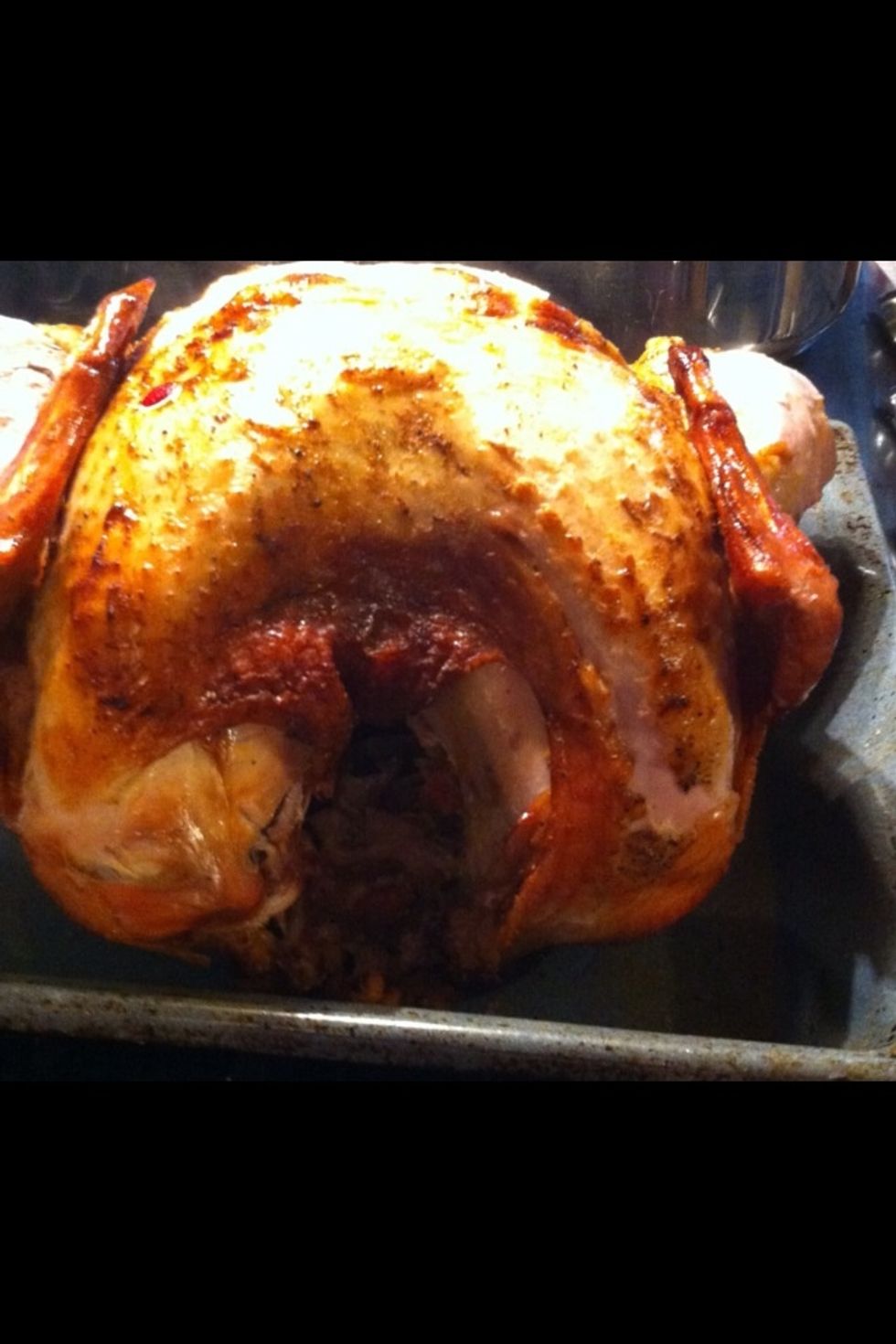 Golden, juicy goodness right there!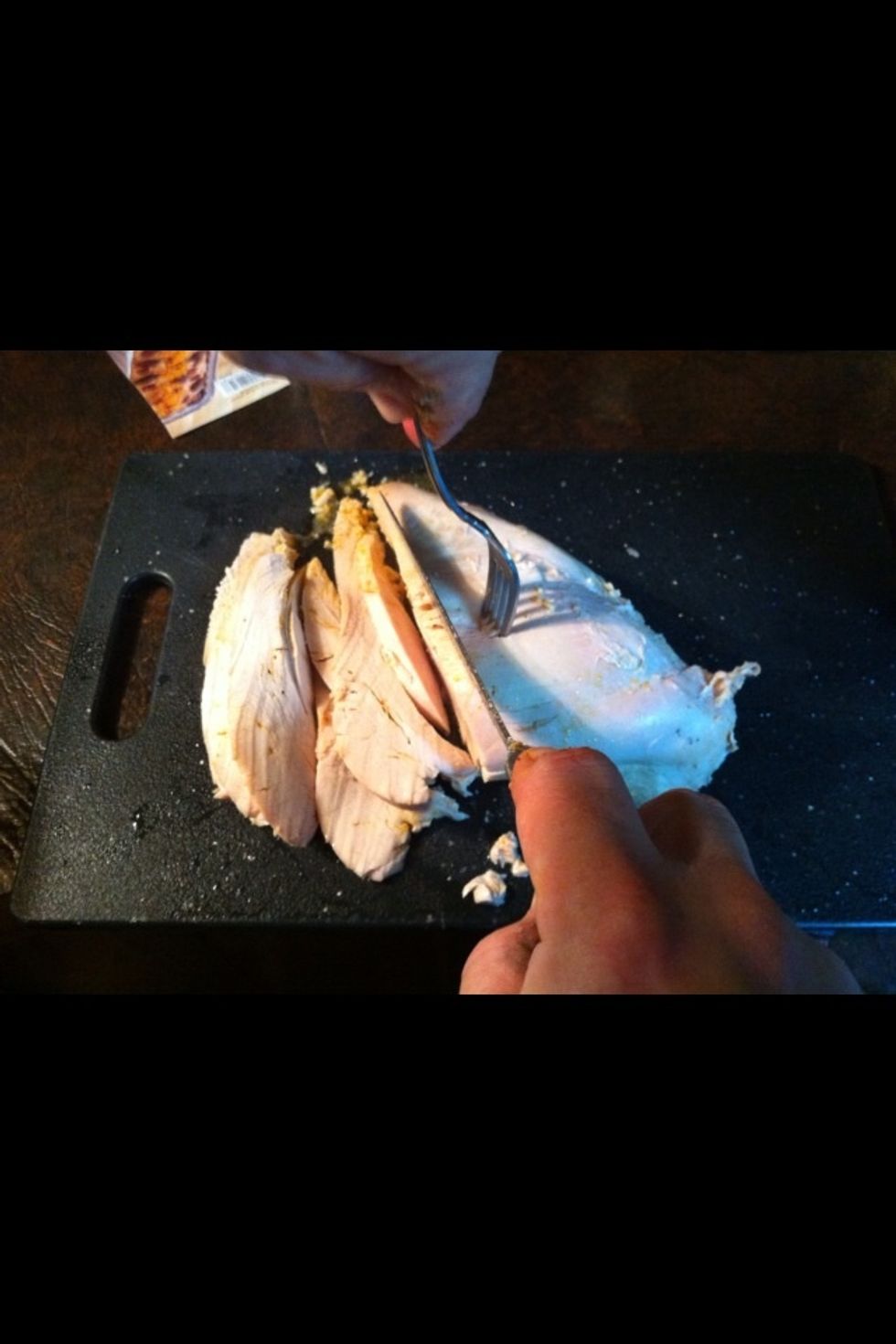 Slice up...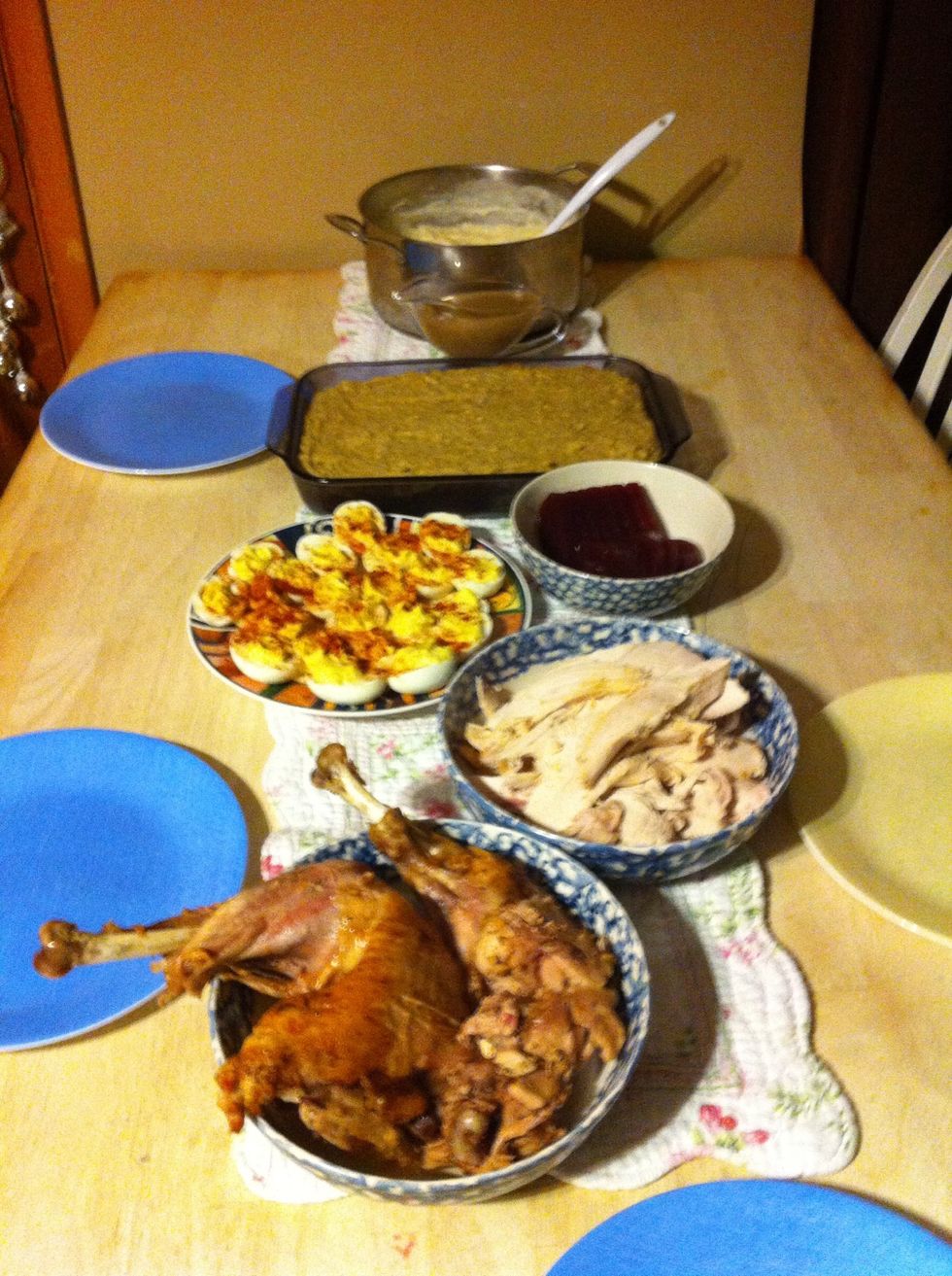 And serve. Enjoy!
New, clean, metal trash can
Reynolds Wrap
Large spike
Charcoal
Turkey
Lucy Hudnall
If you can't explain it to a 6 year old, you don't understand it yourself. -Albert Einstein