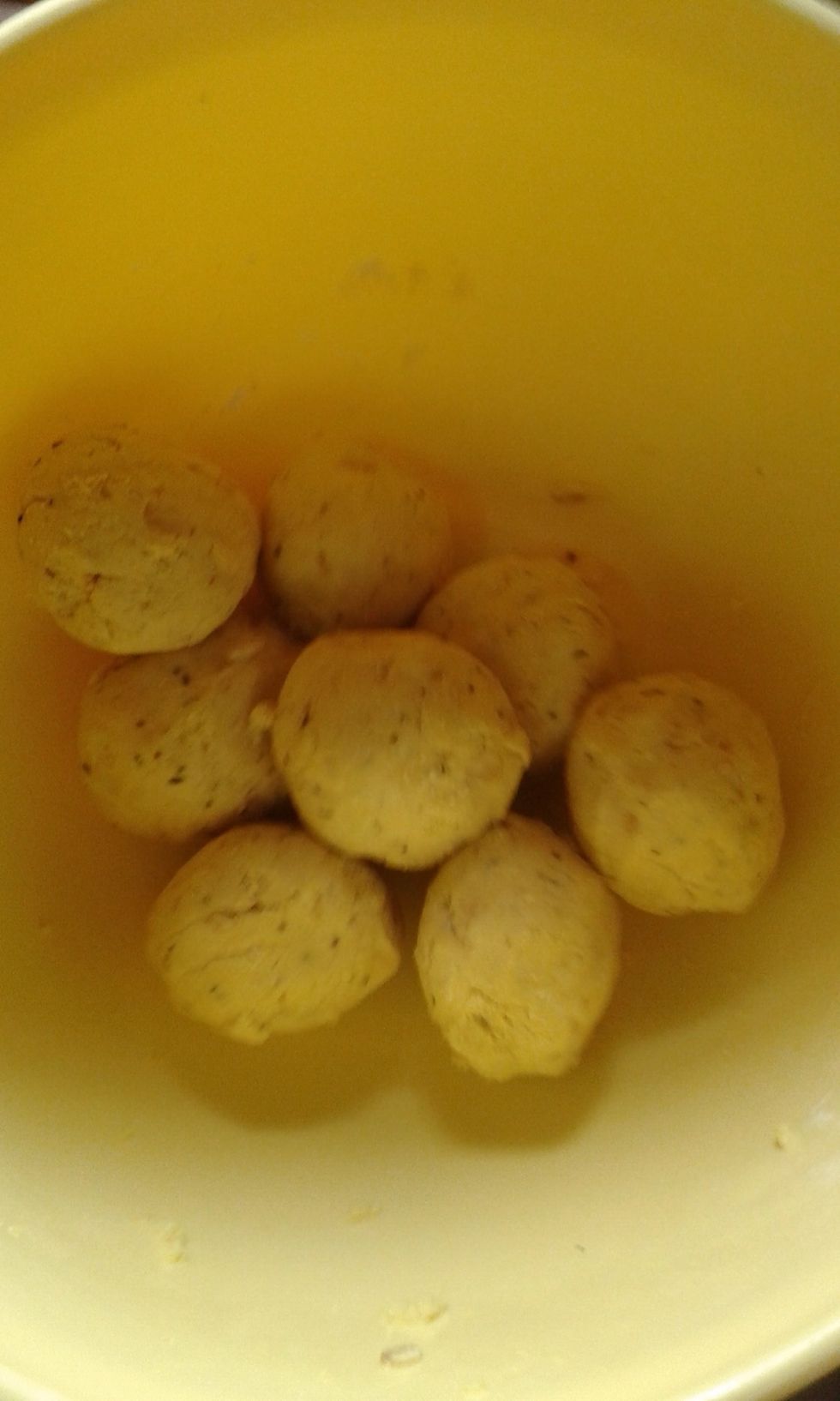 Combine flour salt and seasonings. Add the oil and water and knead to dough. You can separate into balls as shown here or one big ball. Cover with towel for a few minutes.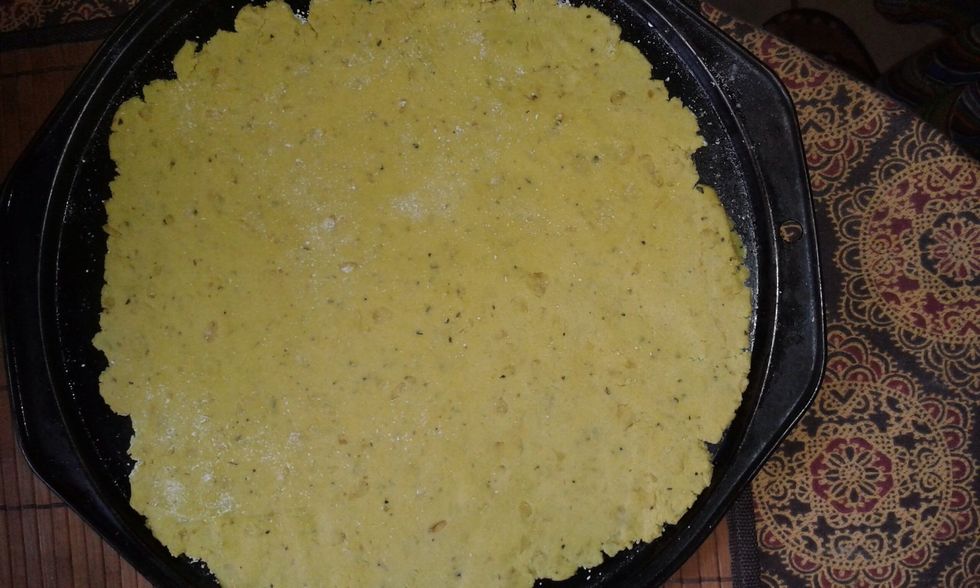 Roll out the dough onto a greased pizza tray and bake at 1medium heat for 5-8 minutes or til golden edges. Flip if you need to, but I didn't.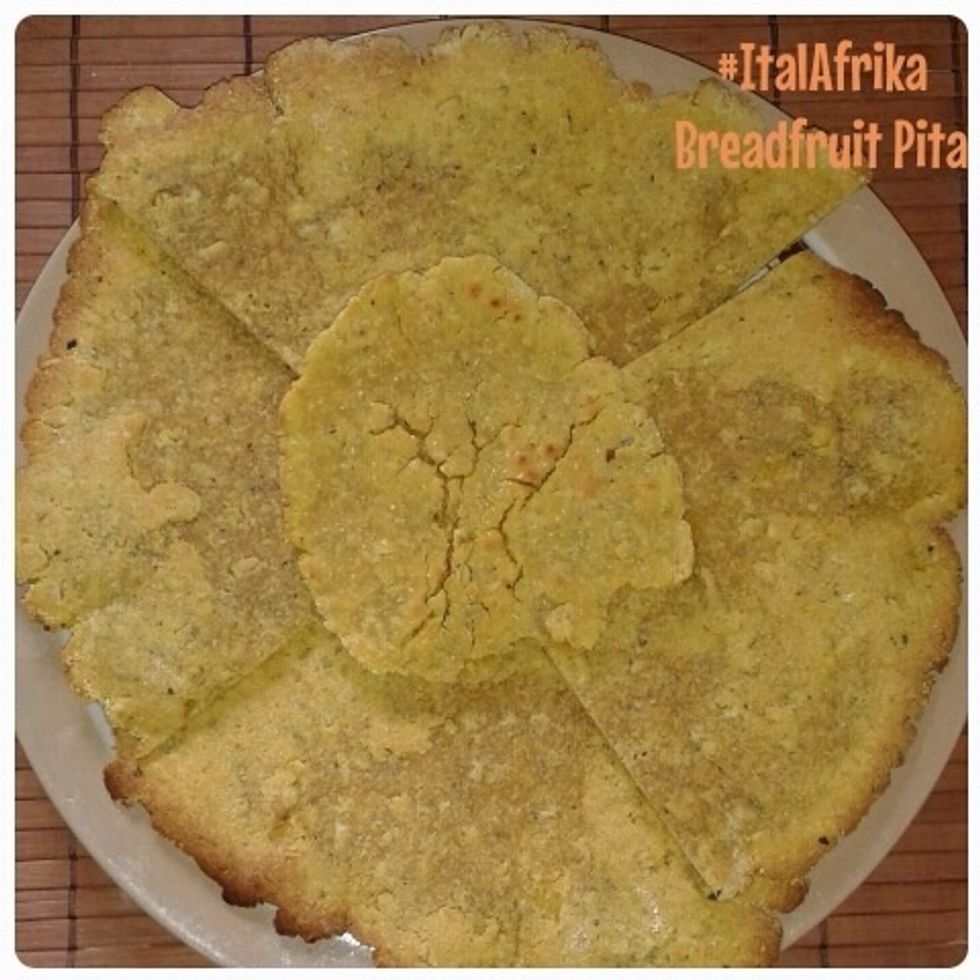 If you decide to go with balls you can fry them and they come out like the centre piece. The baked pita I cut into slices as shown here.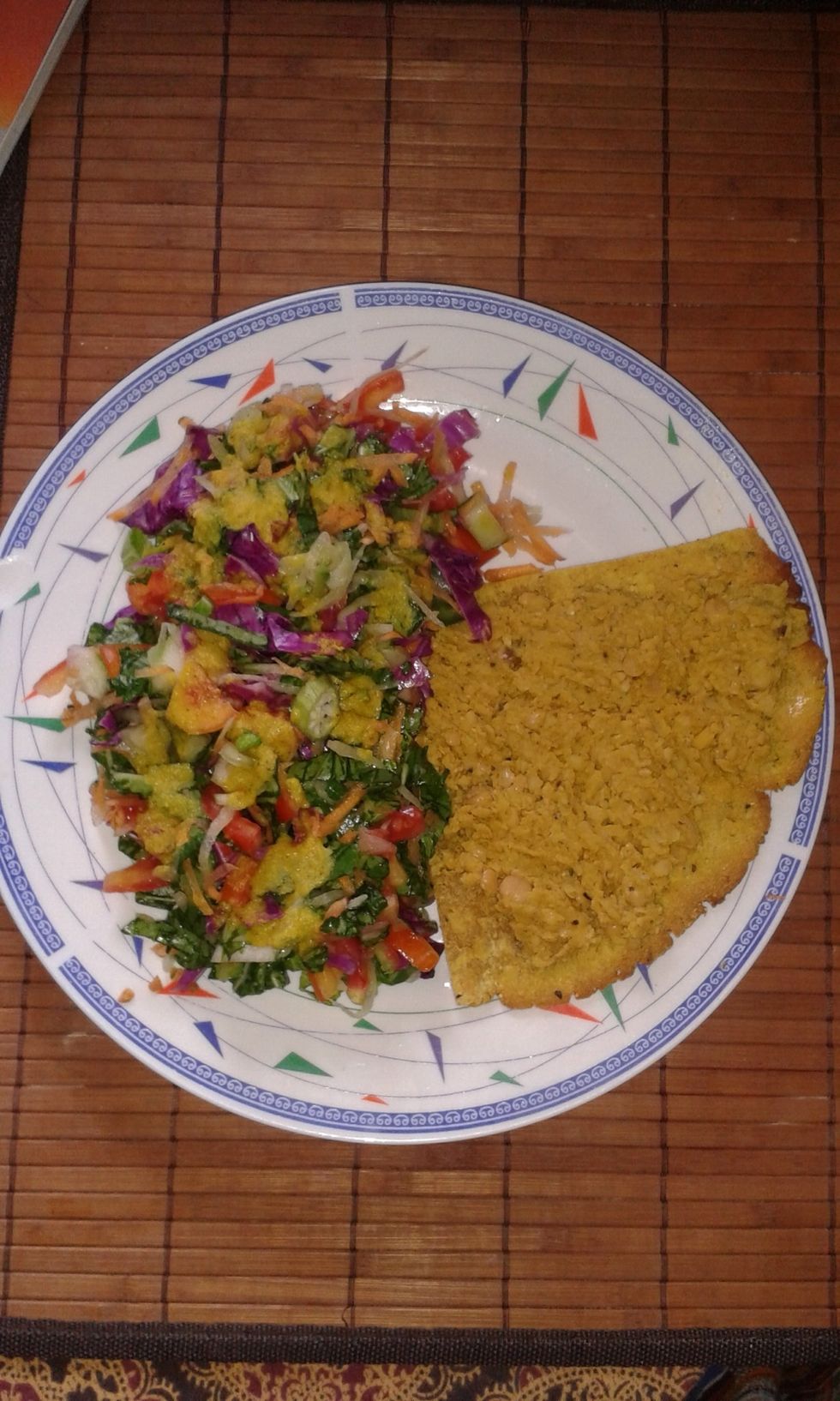 Cover your slice with hummus and eat with a salad! simply divine and filling!
2.0c Breadfruit flour
0.0c Warm water
0.0c Coconut oil or cooking oil
1.0tsp Baking powder
1.0tsp Sea salt
2.0pch Cumin
2.0pch Tumeric
4.0pch Dried oregano leaves or rosemary or parsley