How to bake innovative magic bars
I recently moved from The US to the Philippines, and I was really craving Magic Bars. So, this is my 3rd world recipe :P It's actually not far off, and it tastes great! Be creative, and enjoy!
5
I'm in the philippines, so my normal American ingredients are harder to come by. These will do just fine though. So much cheaper here, too!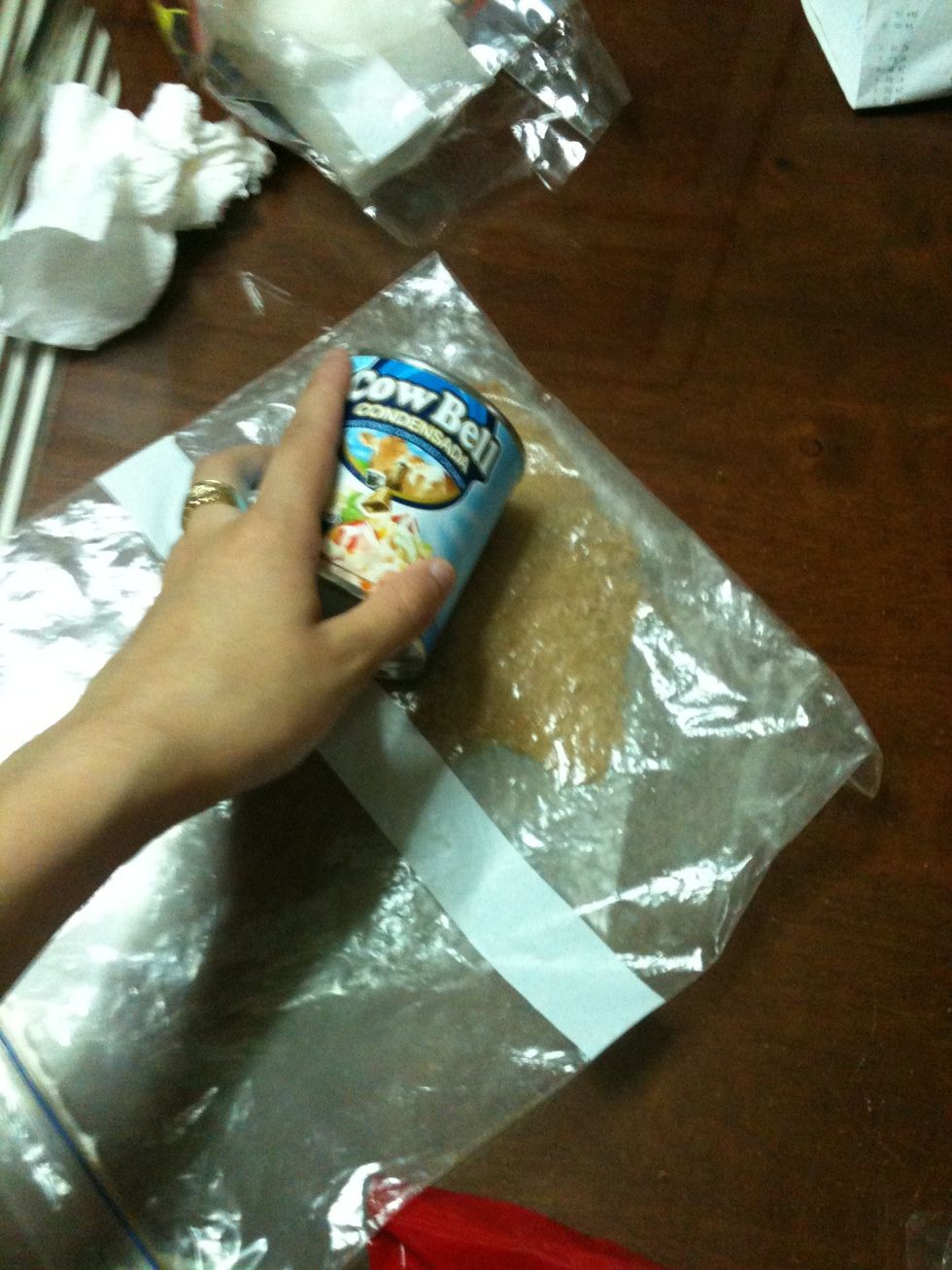 Put 3-4 crackers in a big ziplock. The bag is so that the crumbs are contained. If you have a rolling pin, use that to smash the crackers. As you can see, I didn't have one. Ground them finely.
They should look like this when you're done. Put them in a good sized bowl. You will be adding the butter next.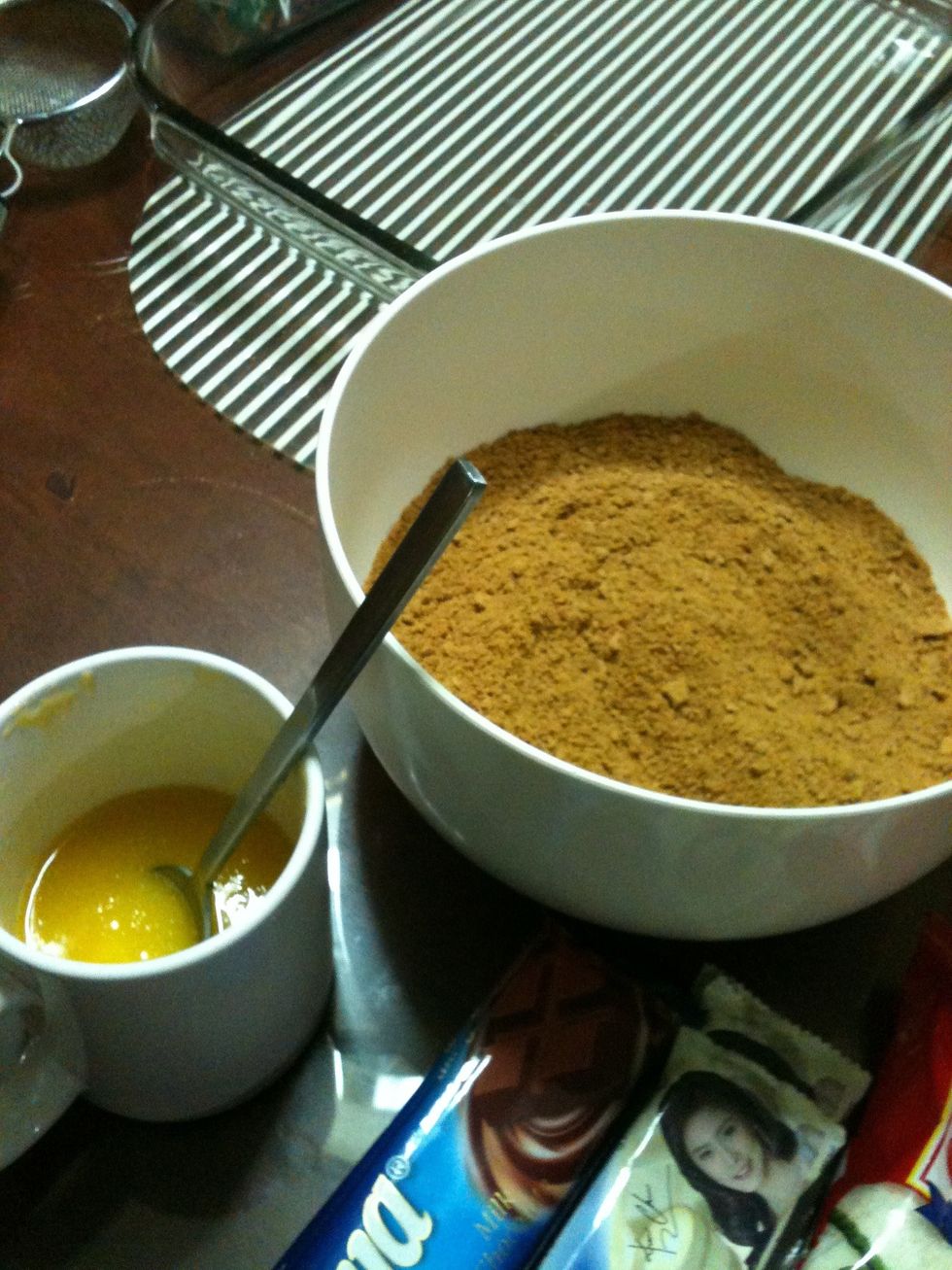 Melt the butter in a cup that won't break or melt. You will be using a lot of butter.
Pour the butter a little at a time while constantly mixing with a spoon. You want the crumbs to be like a paste, very consistent, near the end. Otherwise, when you eat it later, it will fall apart.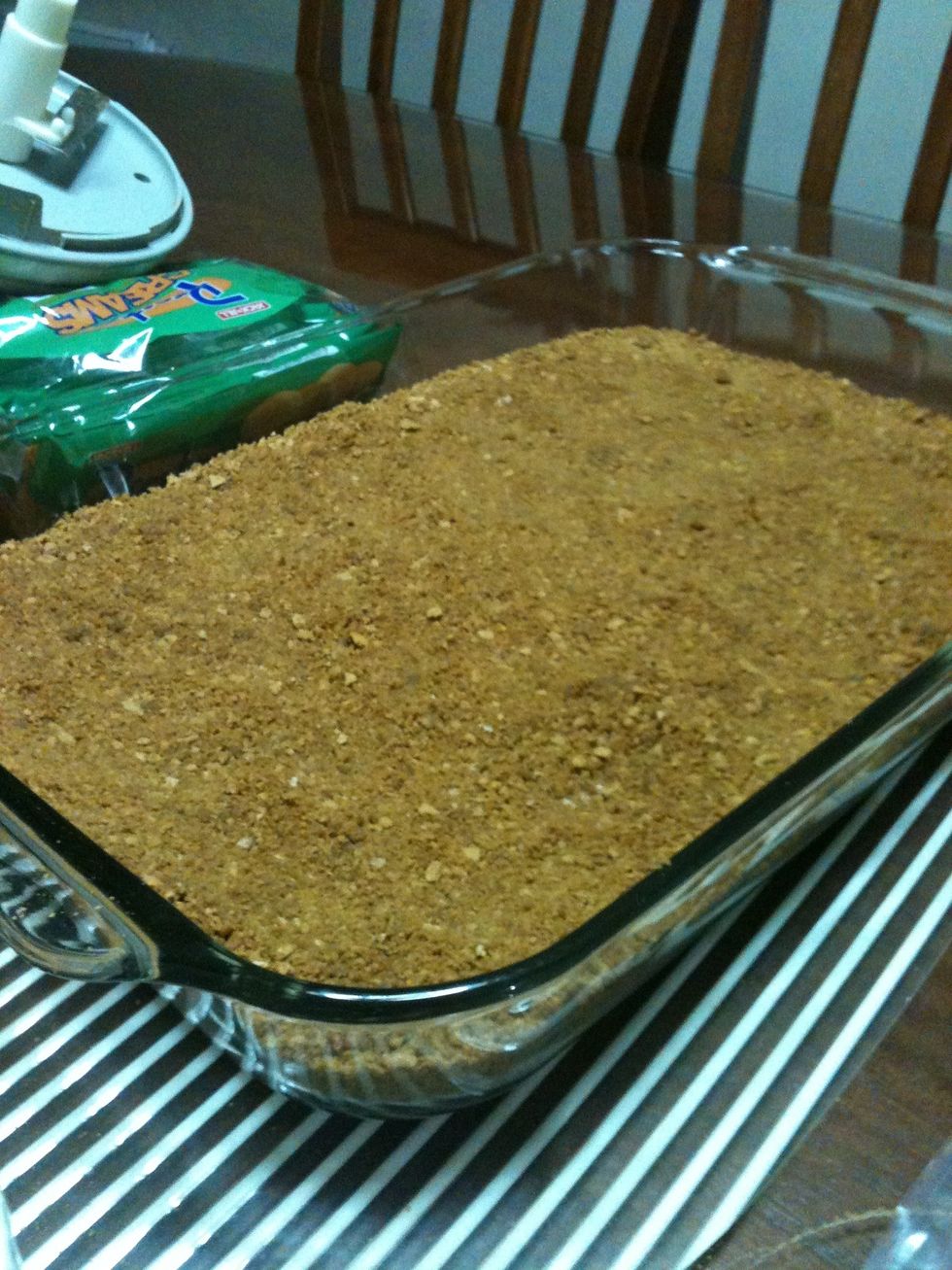 Try to use the biggest pan you have because you want the bars to be pretty flat. Put the graham base down first. If it's not holding well, put it back in the bowl and add more butter.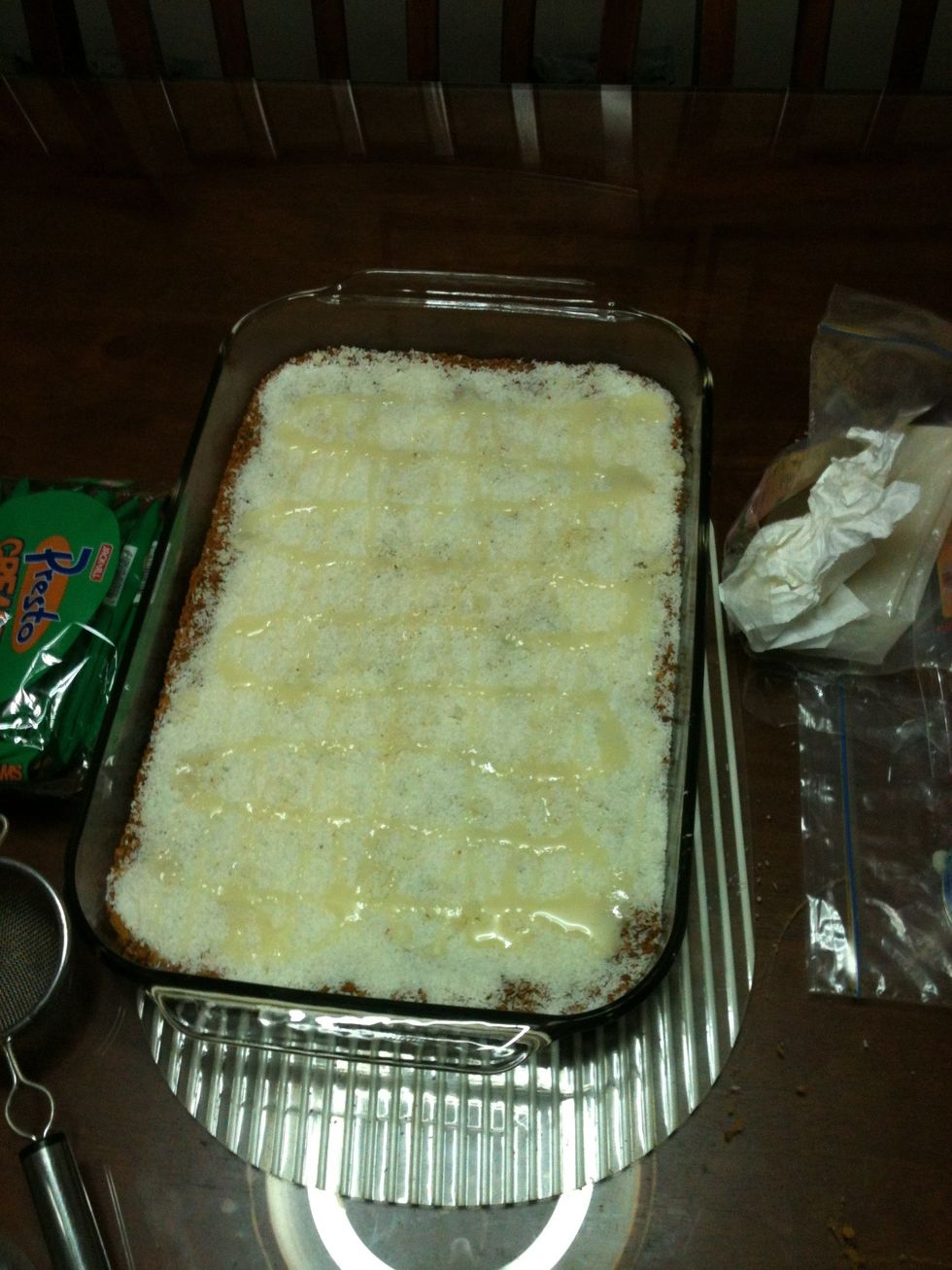 Next, add the coconut. I put the S.C. milk on it to see if it would hold it together better because I'm using powdered coconut, but I usually wait till the choco to do this. Your choice. Tastes great.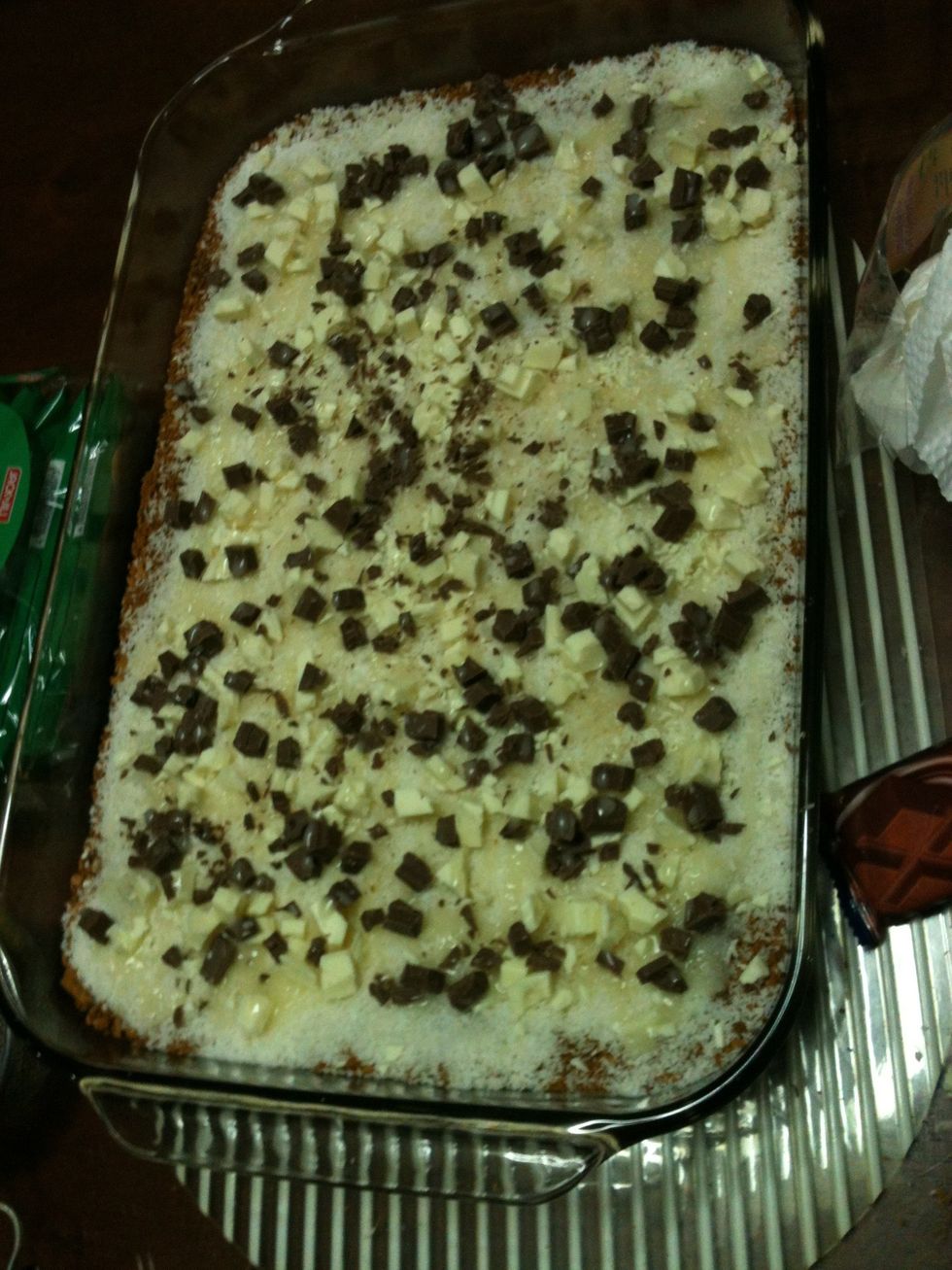 If you can, use chocolate chips. It's easier. But I used chocolate bars, cut them up really small, then sprinkled them on top. Then drizzle the S.C. Milk over it to hold it together.
Hint: Don't do this in a tropical country or where it's really hot (unless you have access to a freezer or fridge), because the chocolate will melt. Keep the chocolate frozen prior to cutting it.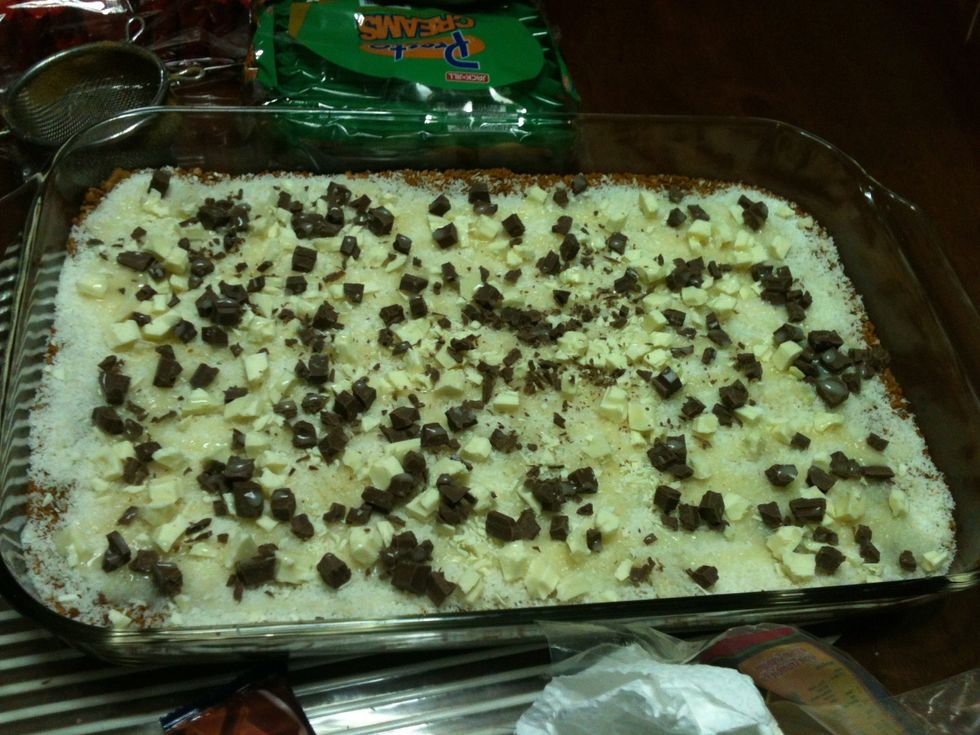 This is the final product. Sort of. Before you put it in the oven.
Our oven didn't have temperatures. It had a fire beneath it that we could adjust. But anywhere between 325-350 degrees should be fine. Leave it in there for about 15 minutes, or until lightly browned.
Okay, now THIS is the final product. As you can see, I may have left it a little too long. But they came out great (maple flavored butter and graham crackers combined make an excellent taste, btw...).
1 can of sweetened condensed milk
1-2 packages of graham crackers
2 white chocolate bars
3 milk chocolate bars
1 bag of desiccated coconut
2 cups or more butter