Bake Hot Cross Buns Eaten on Good Friday
9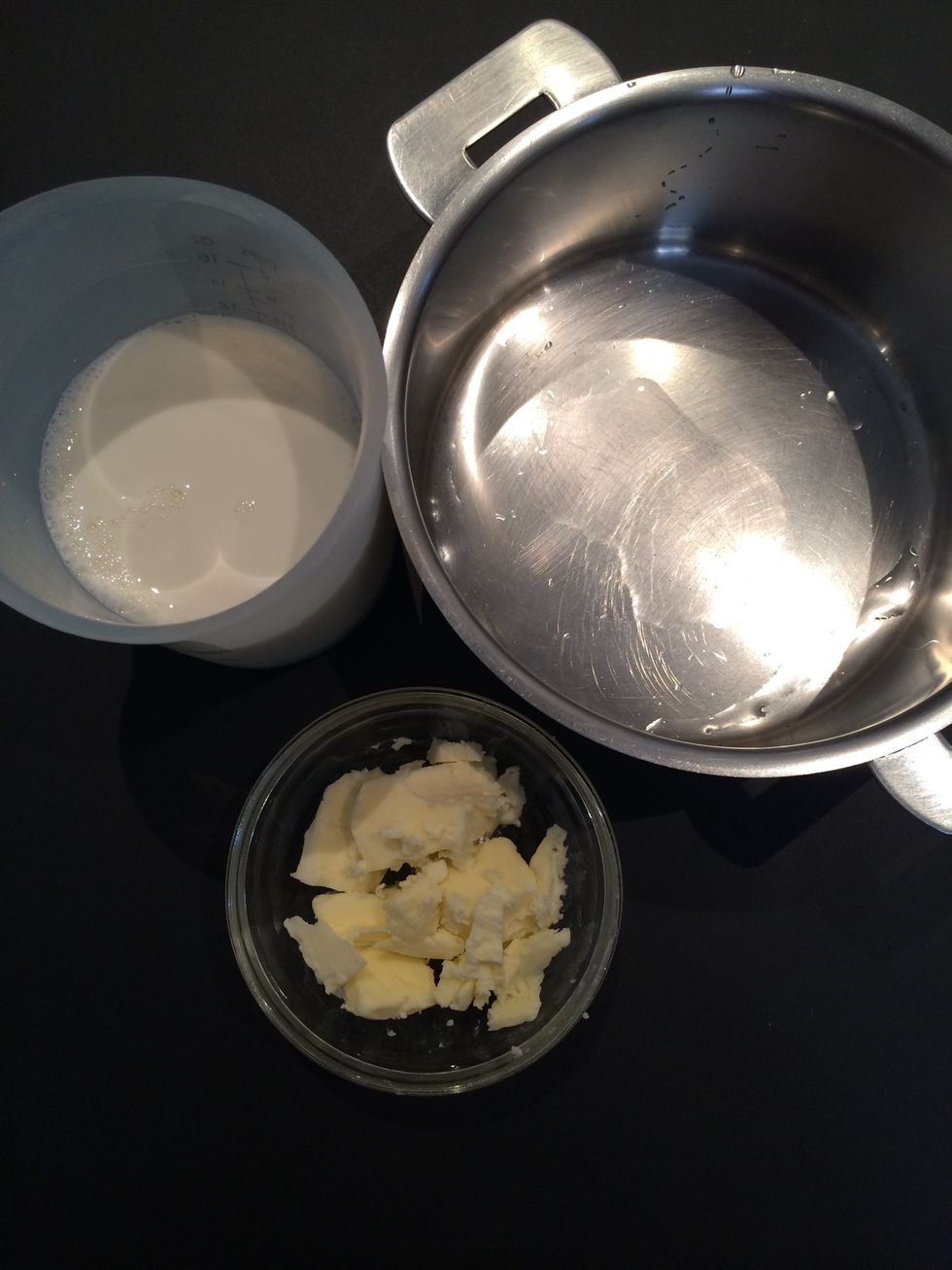 Put Milk 330 ml (a little bit less than 1cup&1/2) + 50 g butter. A cooking pot (wet so as the milk doesn't stick to the bottom) boil the milk and butter and let them cool down to a warm temperature
In the meantime. Prepare2 things: the dry ingredients. And the dried fruits + the apple and the spices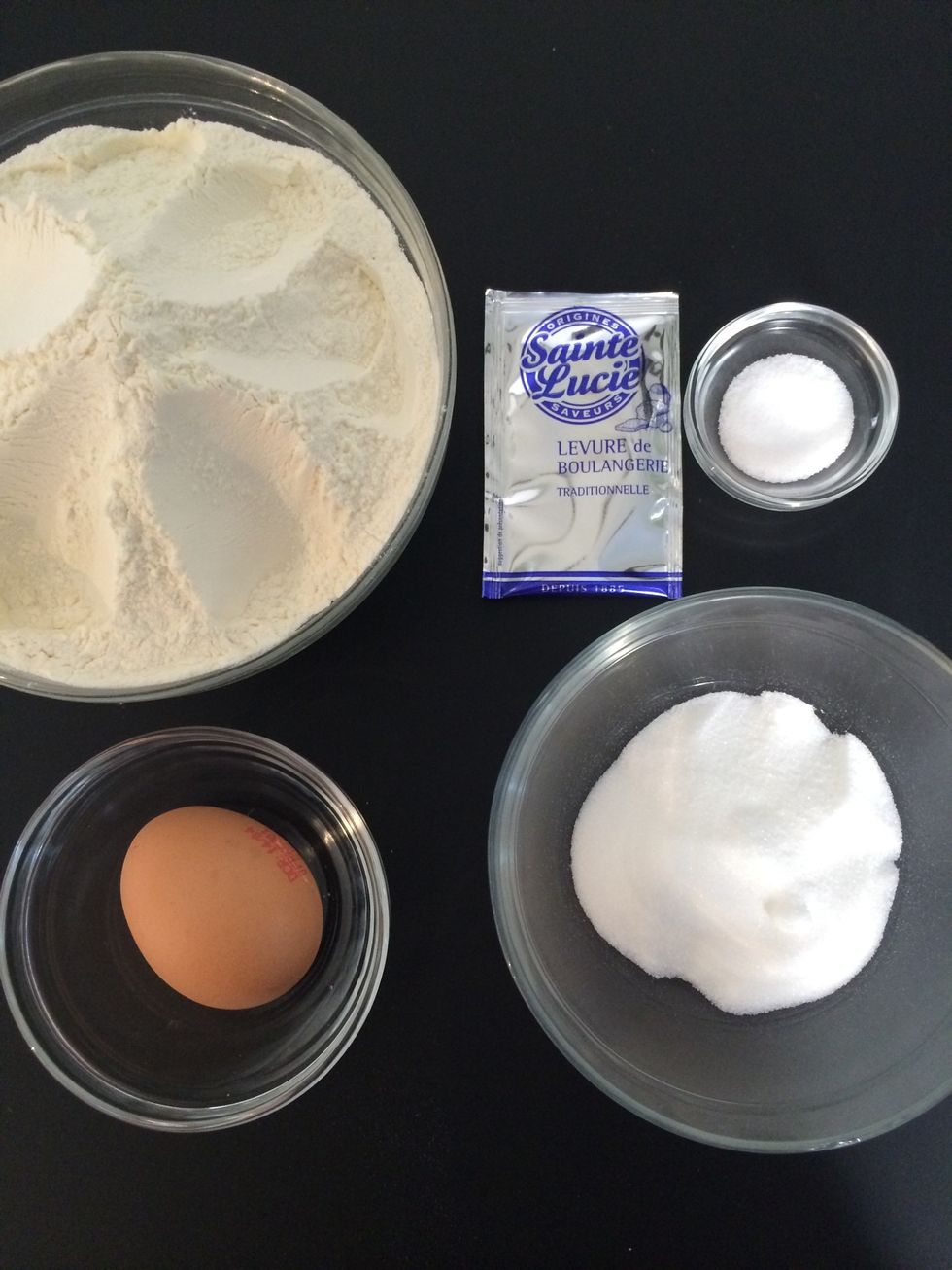 Flour 500g + sugar 80 g + 1tsp salt+ 8 g instant yeast + 1 large egg (65 g)beaten - omelette. Mix all the dry ingredients add the warm milk stir. Beat the egg add. Mix knead 10 mins(5 in a mixer)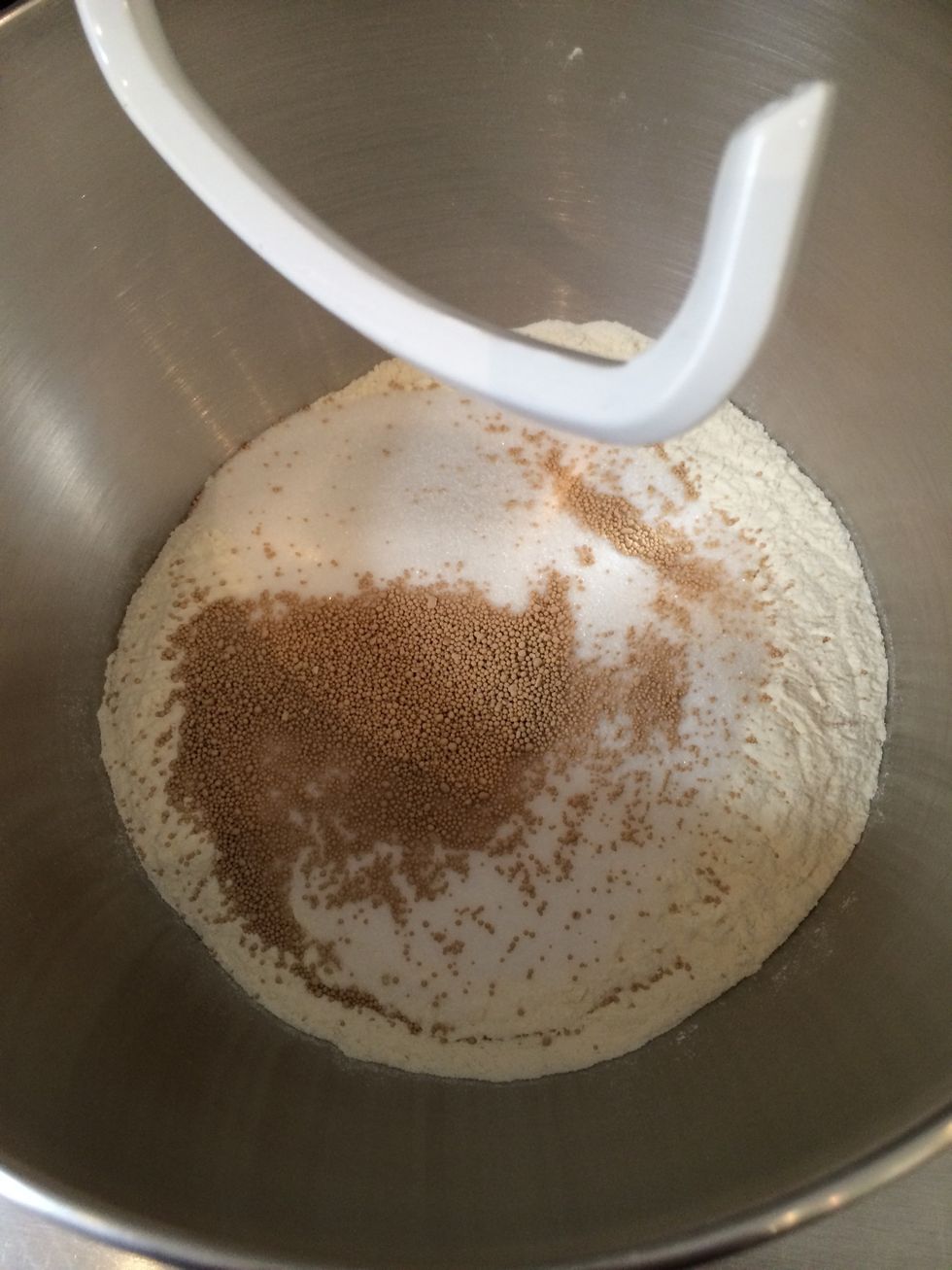 The dry ingredients . mix at this point you can add the spices and the orange zest.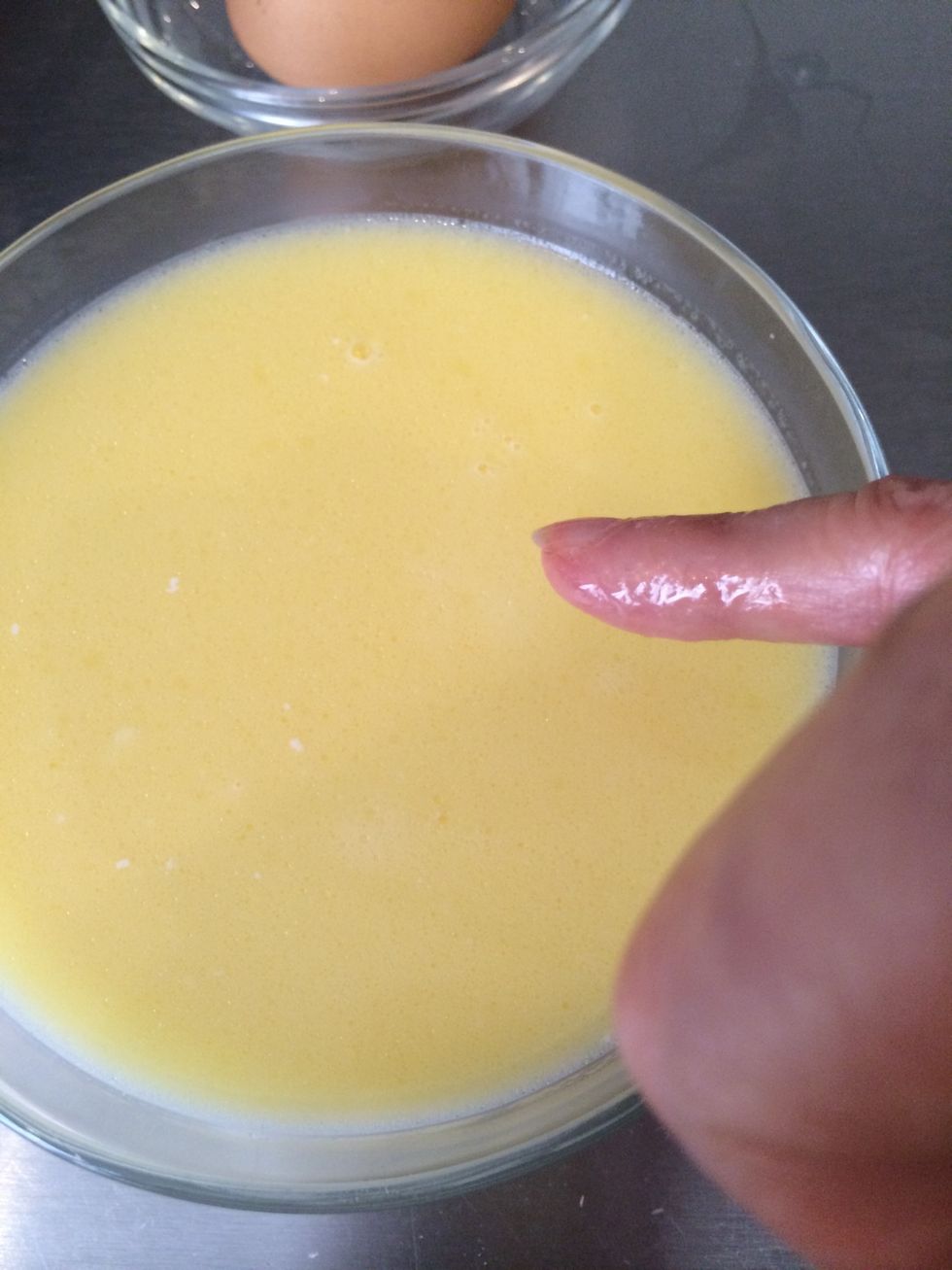 When the milk cools down to warm add to the flour mixture.
Add the milk while the mixer is running on low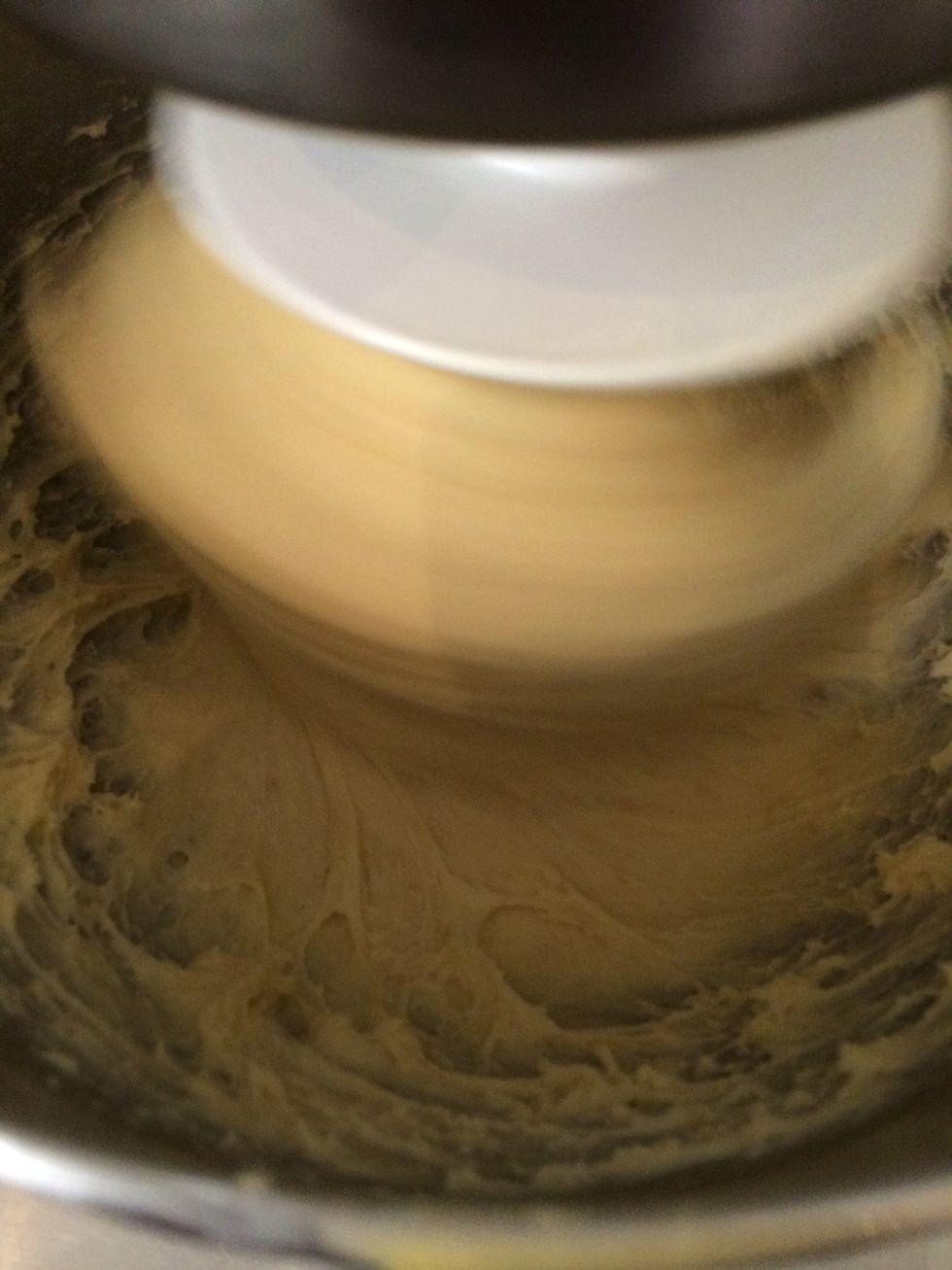 Continue to knead for 5 mins. Gather the dough and let it rise. Cover with an oiled plastic film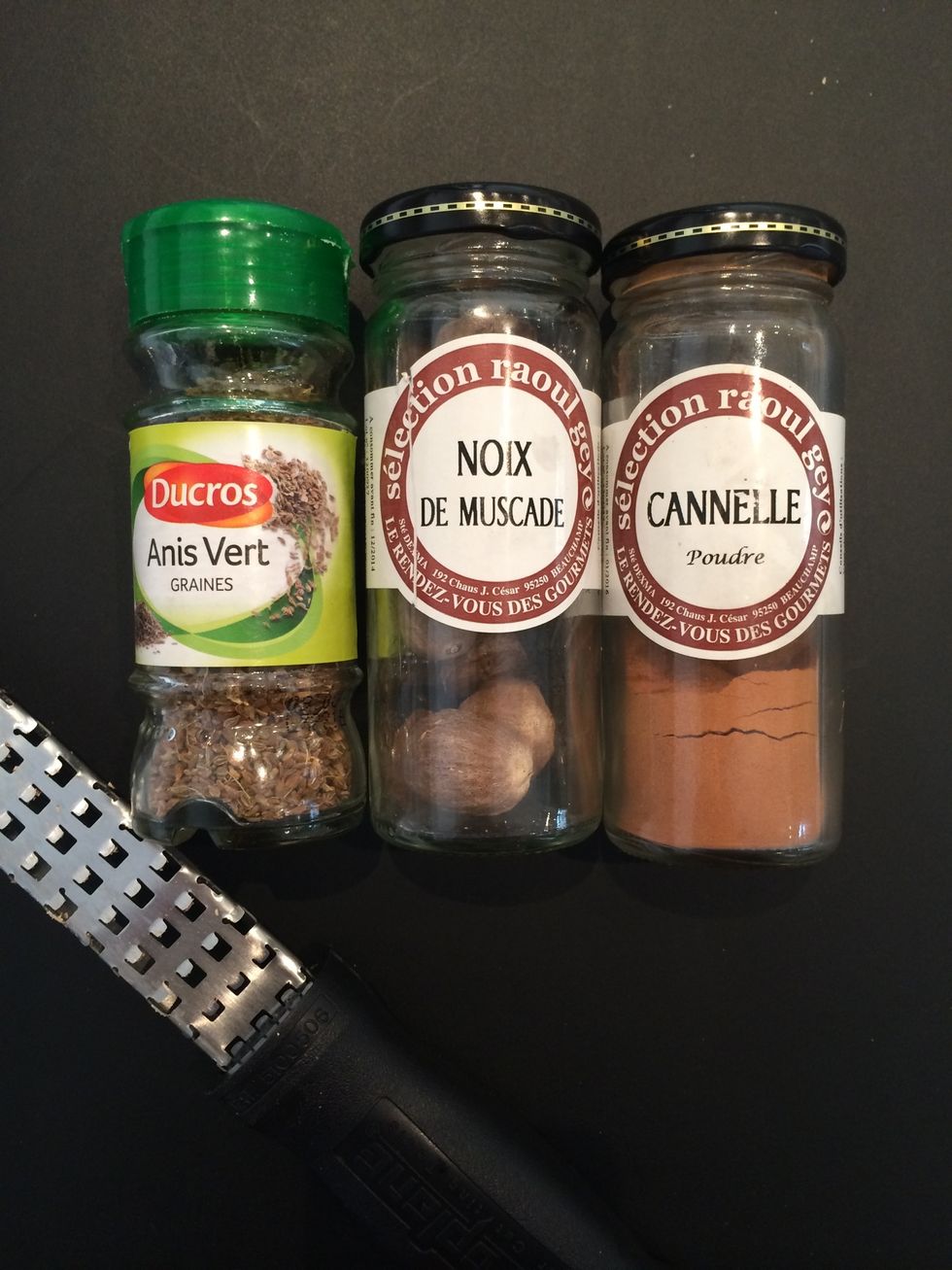 Spices to add. I chose cinnamon, anis, and nutmeg.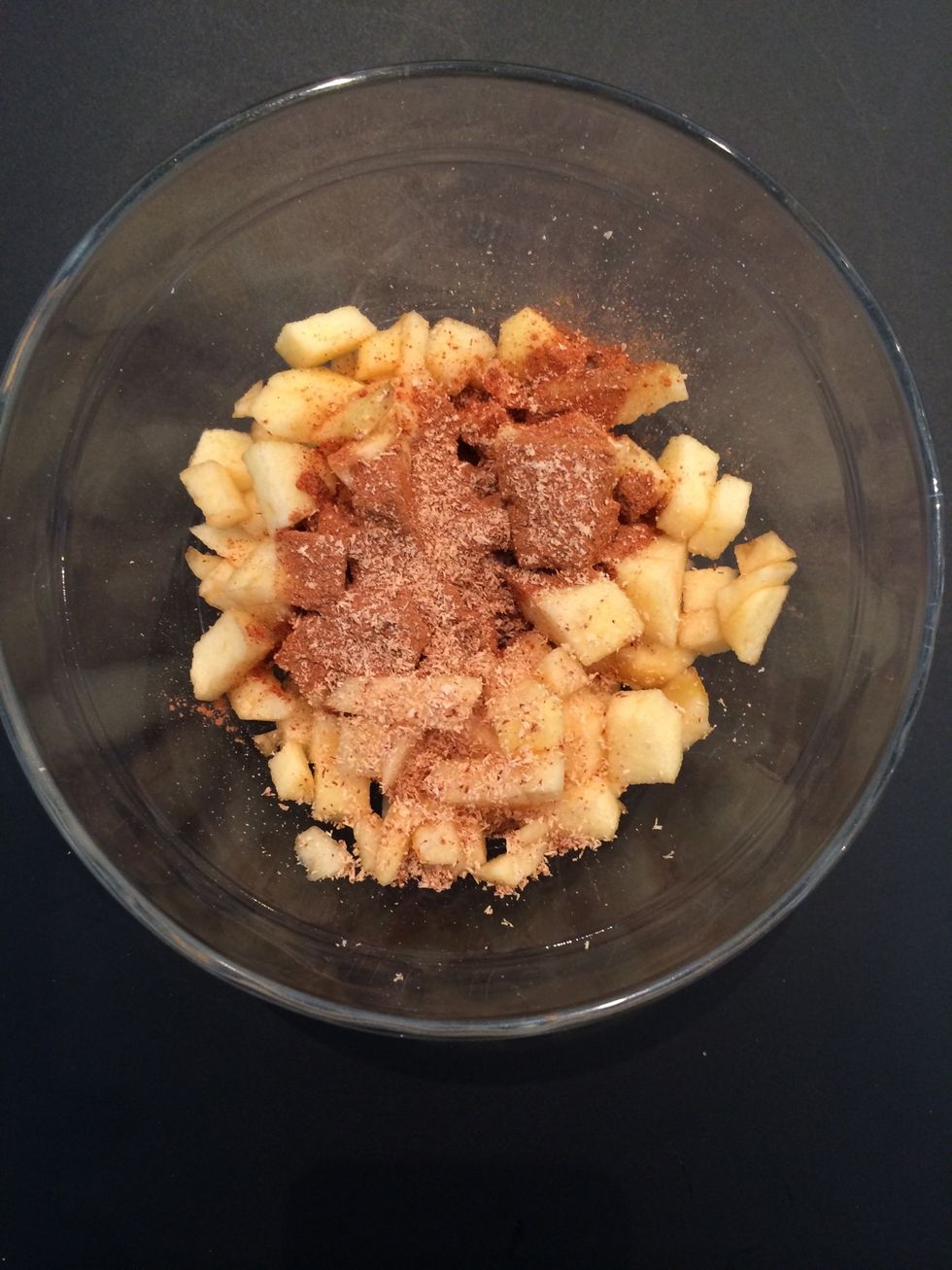 Put Over the apples 1 Tsp cinnamon and little nutmeg.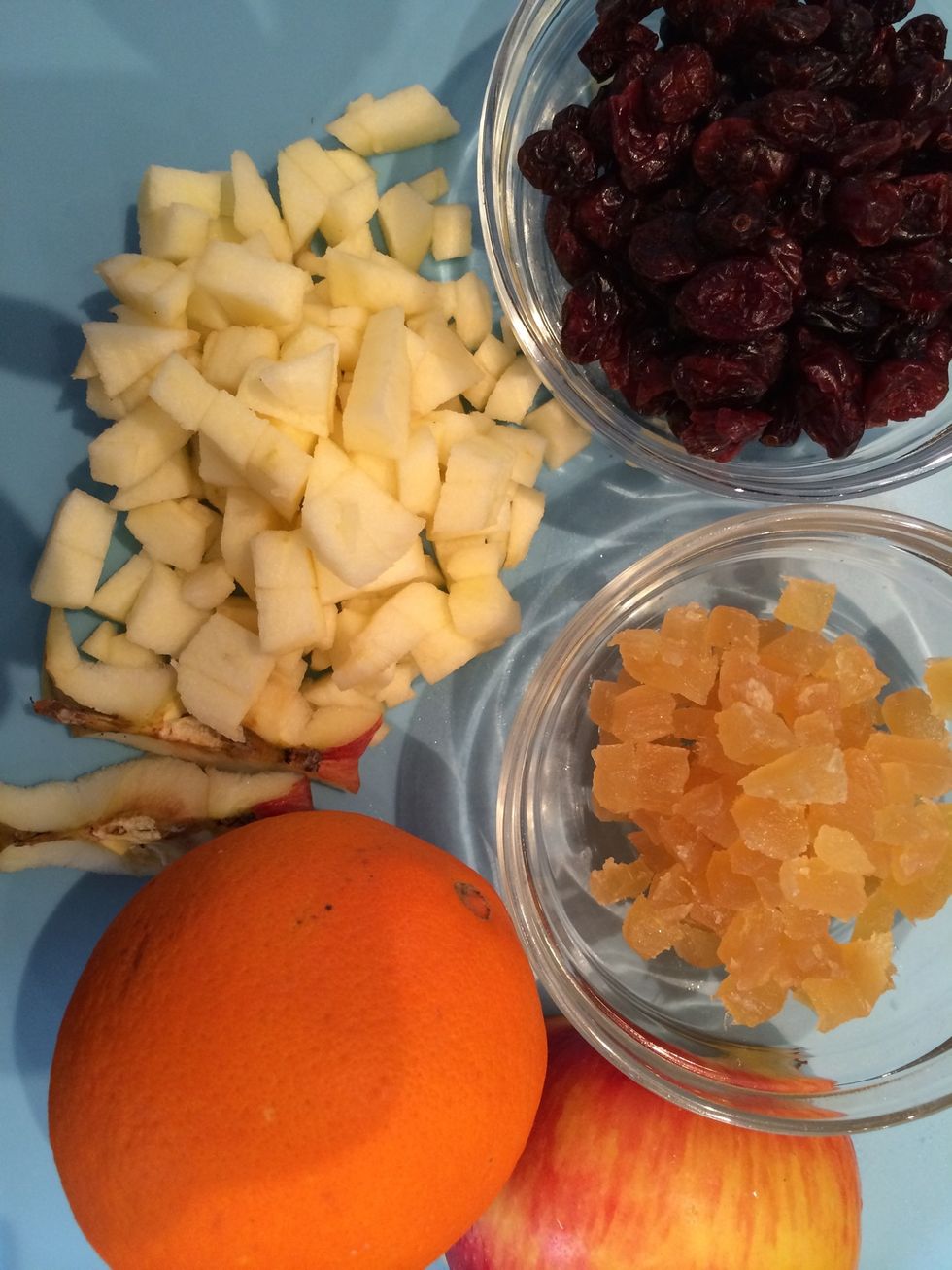 I chose cranberries and candied ginger. (Didn't have something else )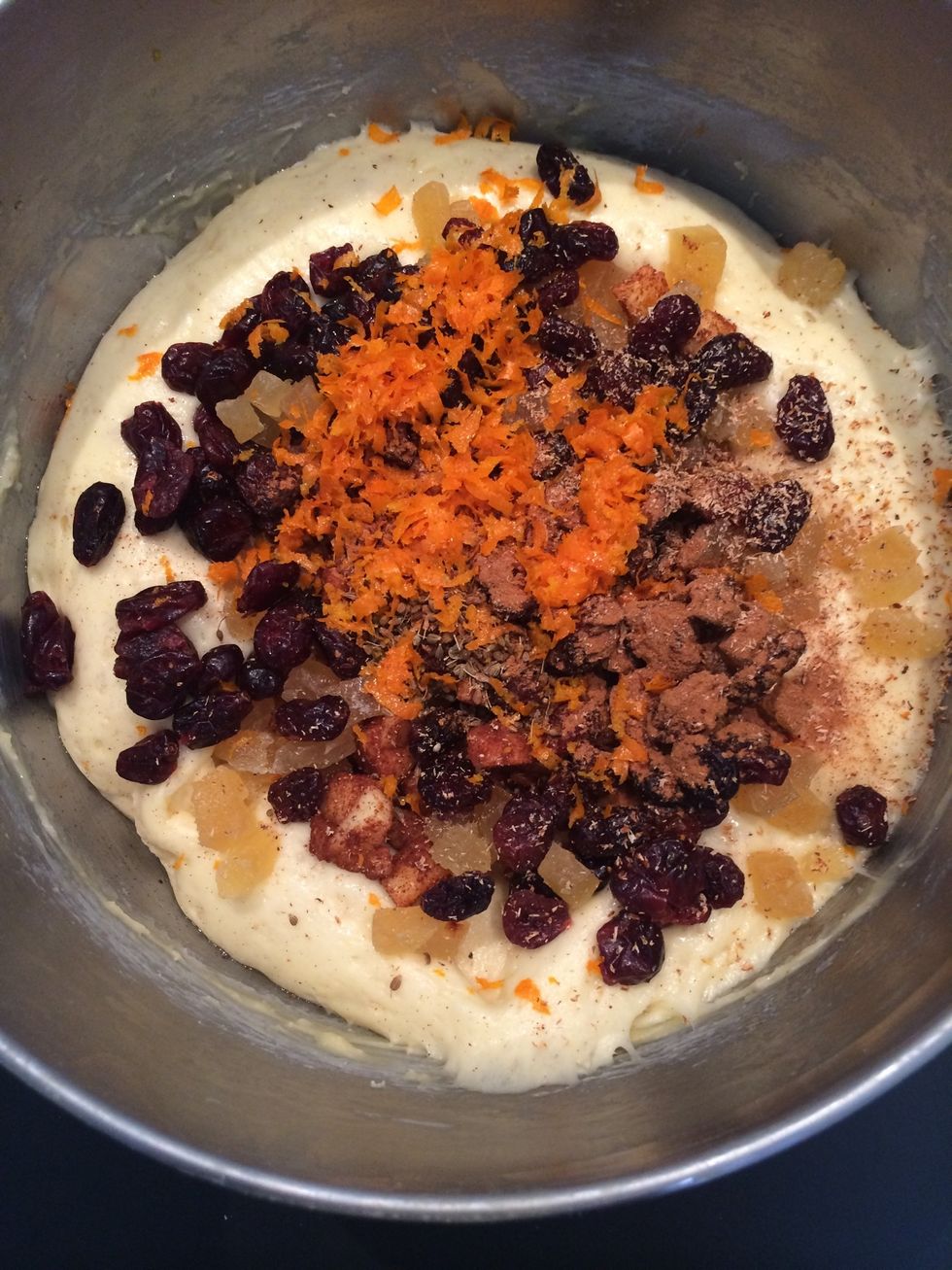 After 2 hrs the dough has tripled in volume. Add the fruits, more spices (1 Tsp cinnamon, more nutmeg and the 2 TBsp of whole anis seeds. Fold in so as all these are incorporated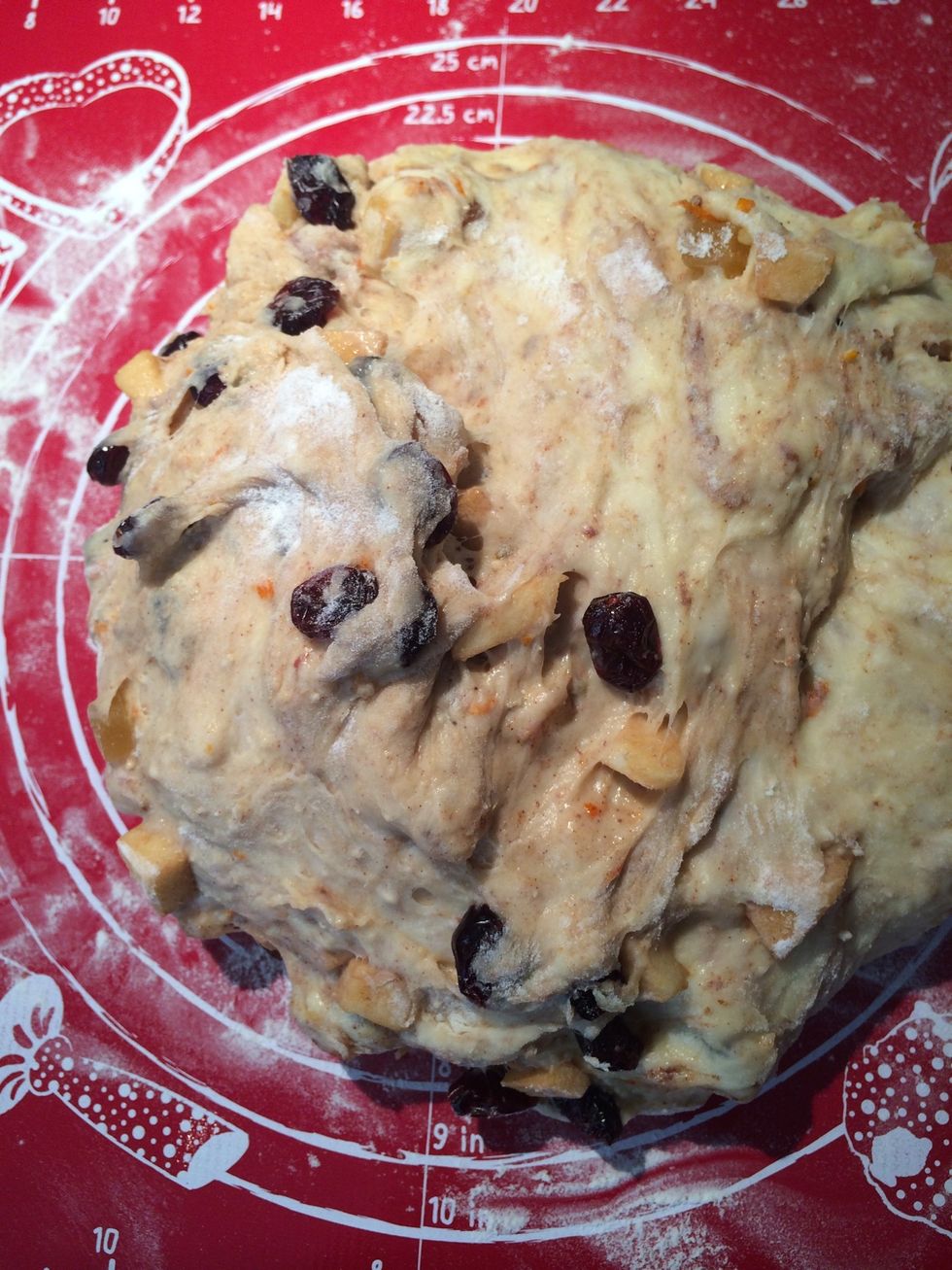 Transfer to a floured surface. Roll and divide the dough into➡️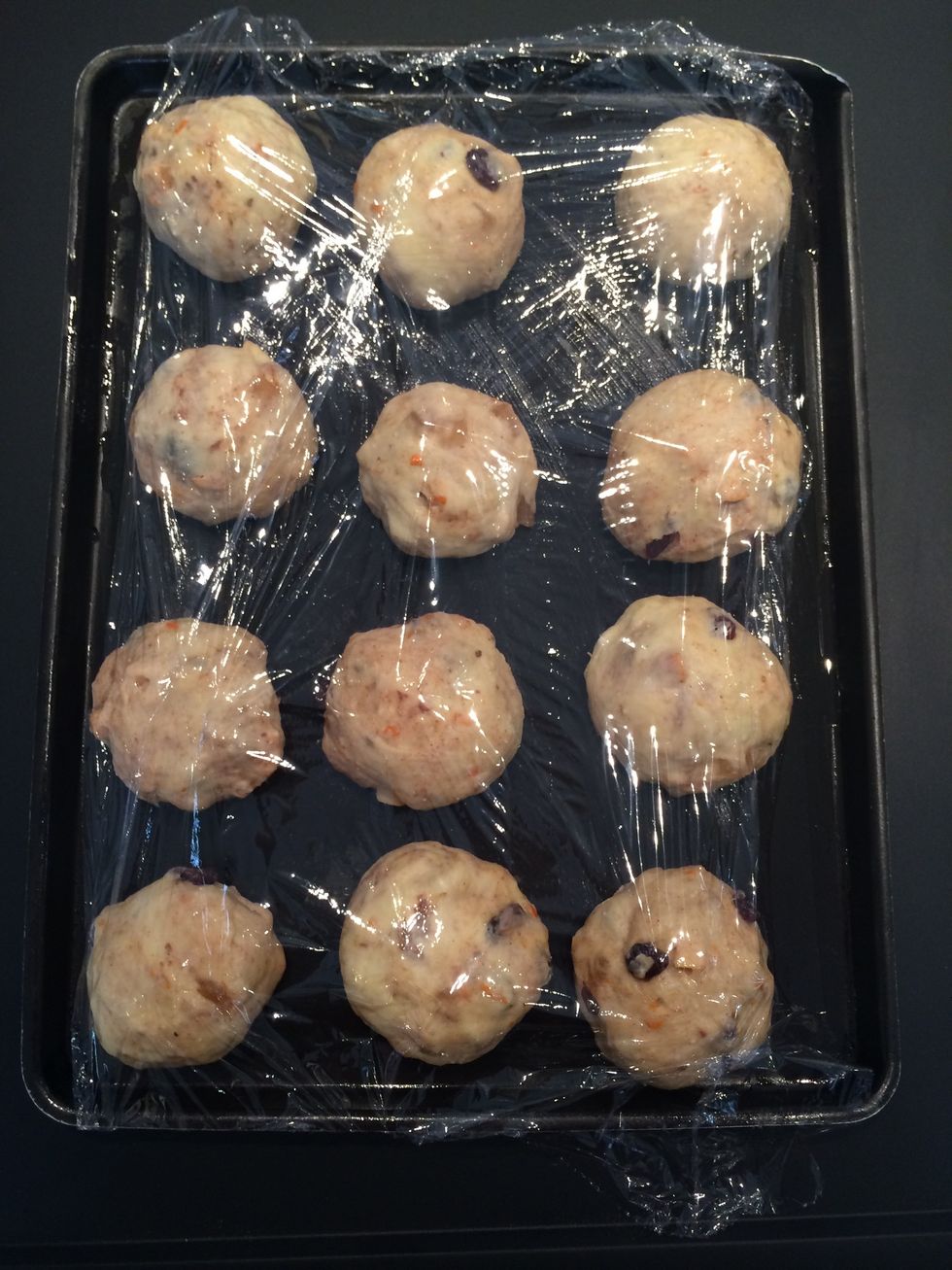 12 small buns. Cover and leave to rise again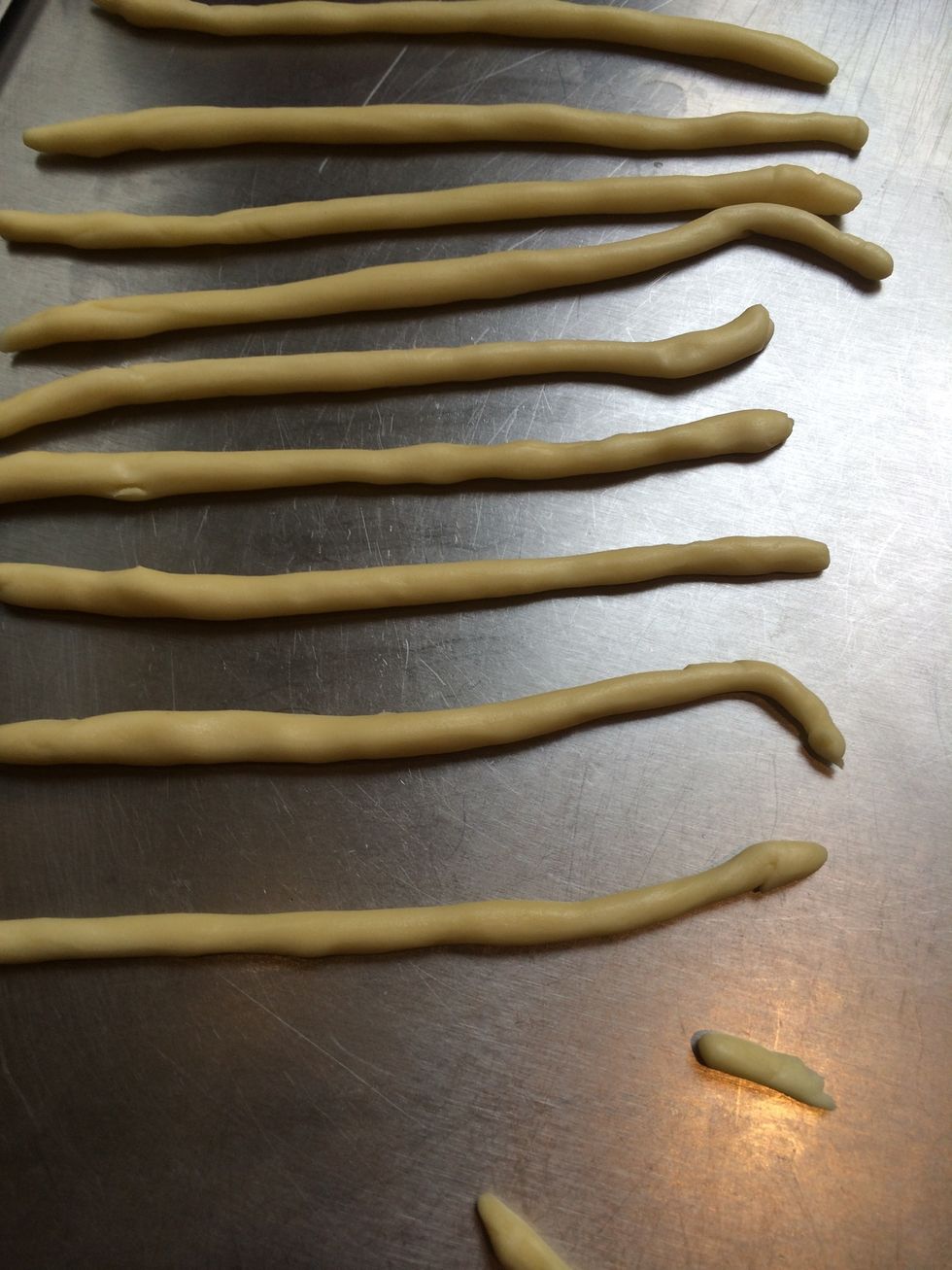 In the meantime prepare the dough for the crosses. Mix 75 g flower + 40 g butter + 1 or 2 TBsp of water. Refrigerate for 1 hr then make 12 long-thin ropes.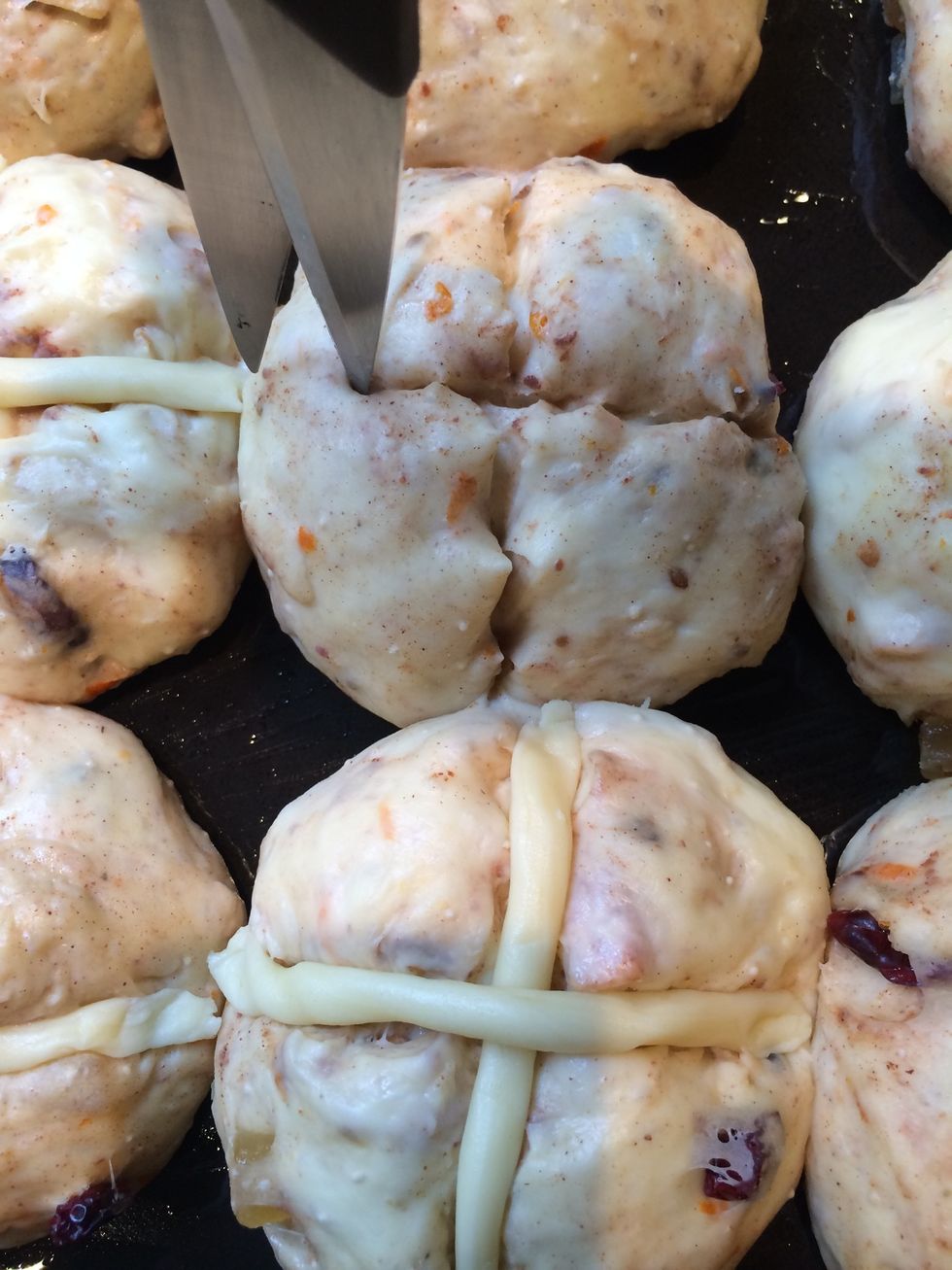 2 hrs after the buns are tripled in size....time to put the crosses. Snip delicately the surface of each bun with the scissors without disturbing the dough. And place the ropes of dough in a cross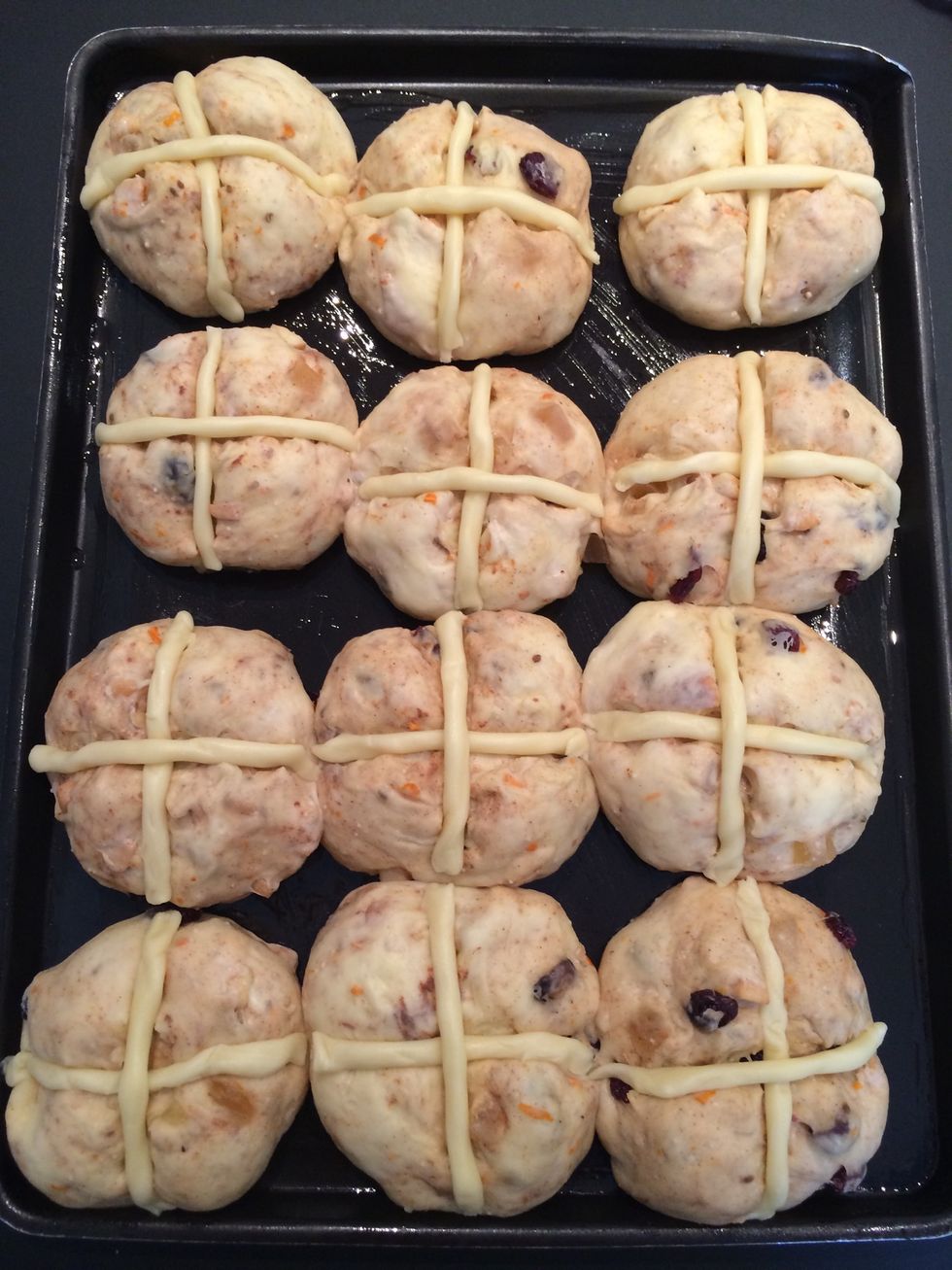 Ready for the oven. Bake in a preheated oven 200C for 30 mins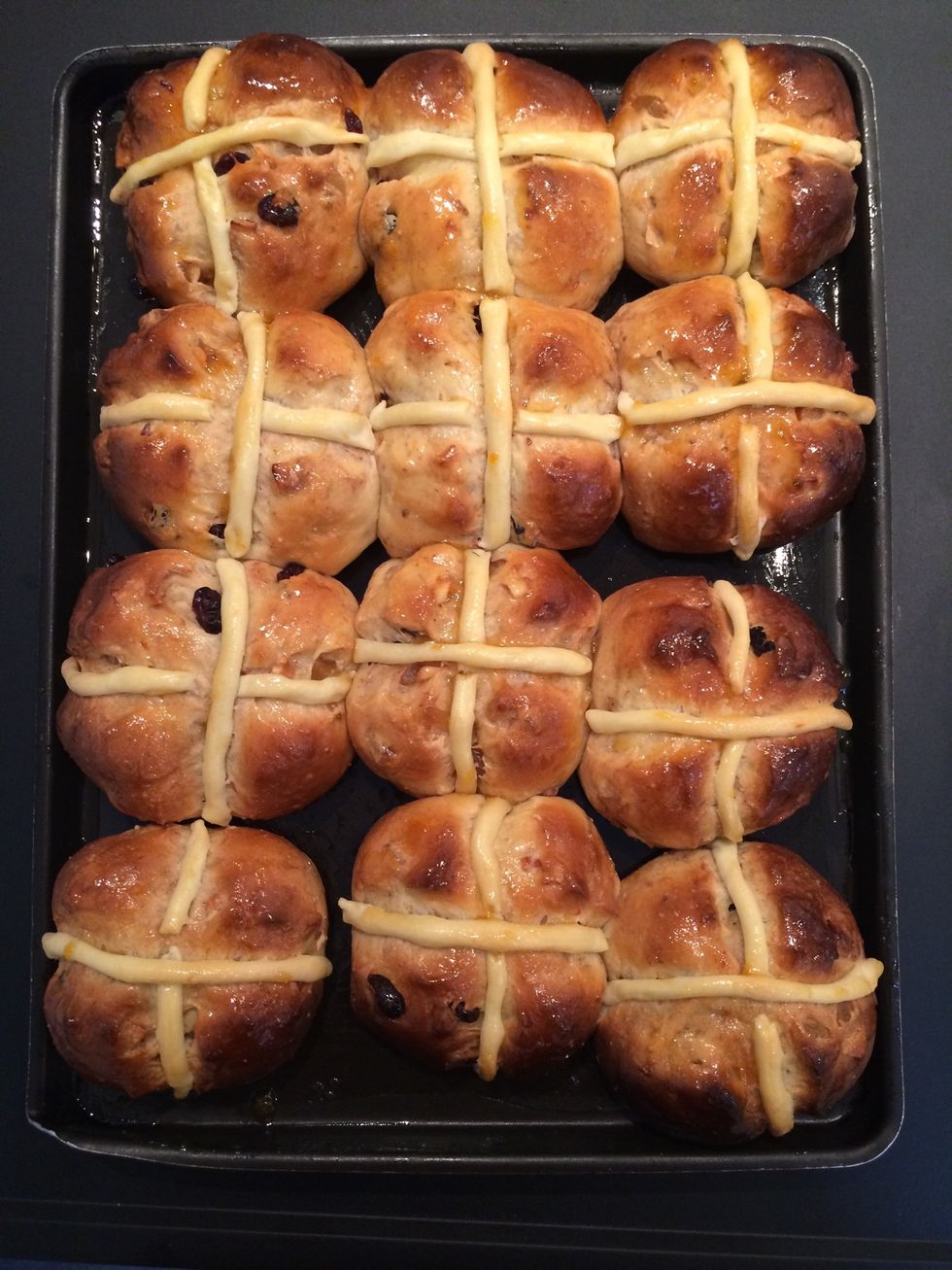 Out of the oven. Glaze with apricot jam that has been heated to make it liquidly and spreadable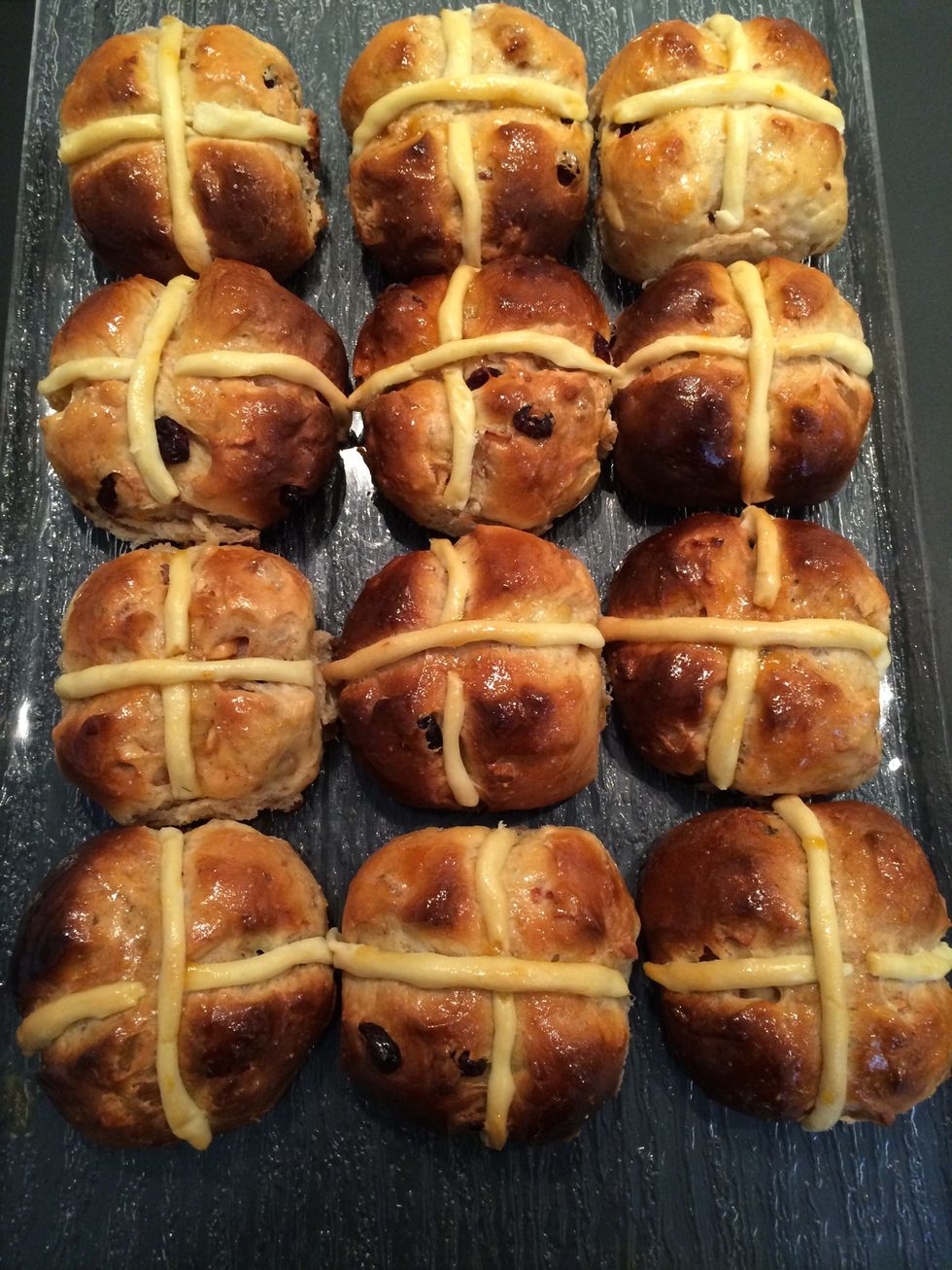 You have 12 buns the symbolic no of the disciples of Christ
330.0ml Milk
60.0g Butter
500.0g Flour
70.0g Sugar fine
8.0g Instant yeast
1.0 Egg large
1.0tsp Salt
100.0g Dried fruits (Cranberries)
70.0g Candied fruits
80.0g Apple 1/2
2.0tsp Cinnamon
0.0tsp Nutmeg
2.0Tbsp Anise seed
1.0 Orange zest
1.0Tbsp Neutral oil