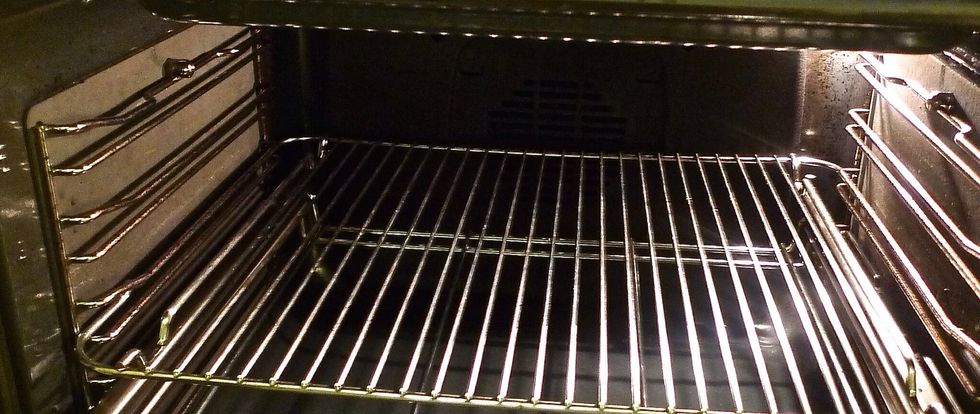 To bake the salmon, first preheat oven to 200 degree C (400 degree F)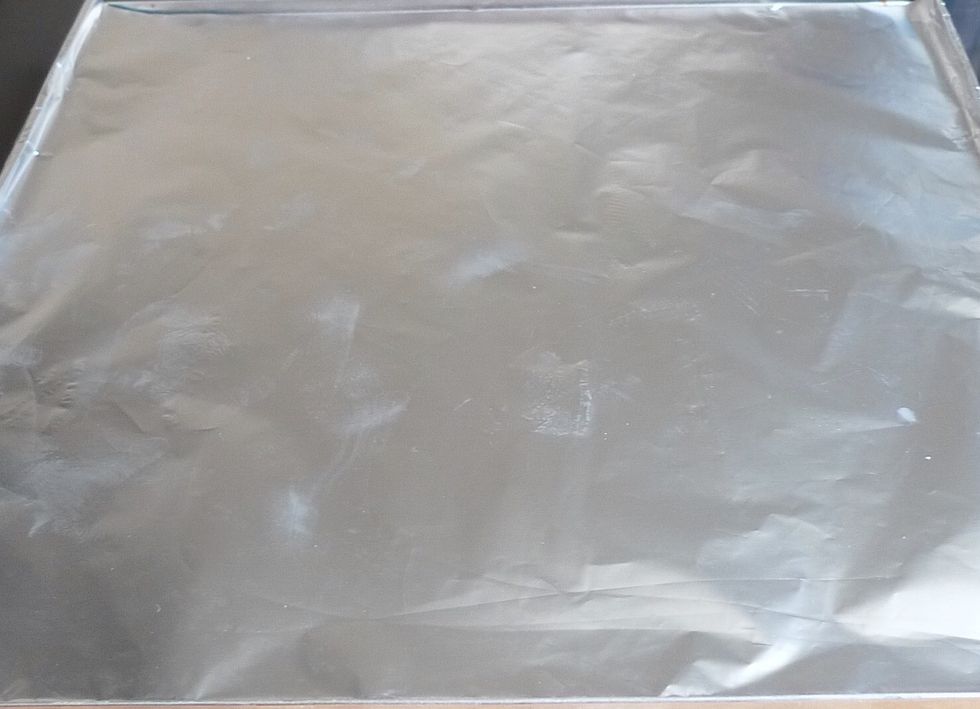 Line a low baking dish with aluminium foil.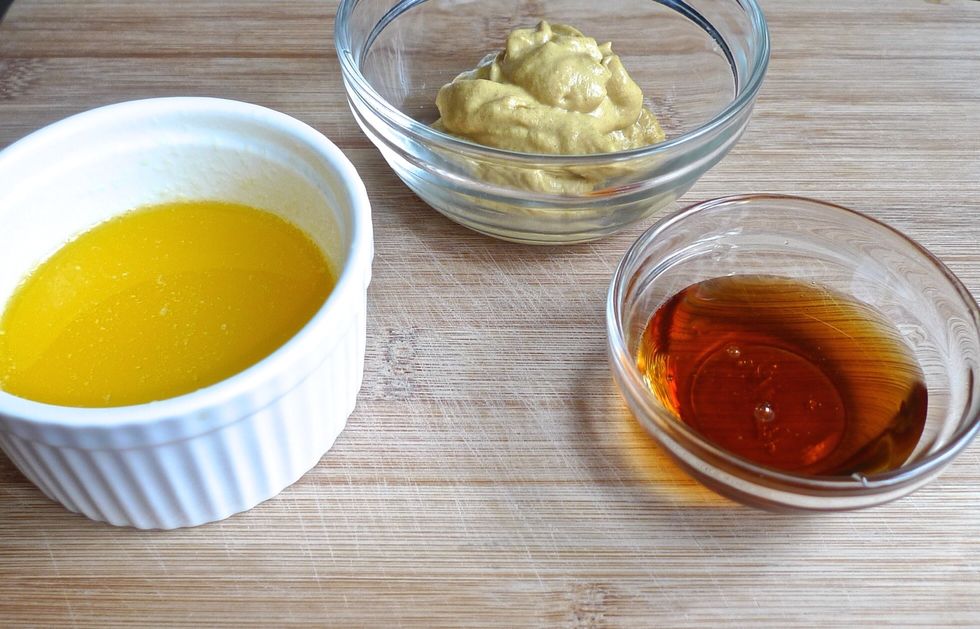 Prepare Dijon mustard, honey and melted butter to spread on the salmon.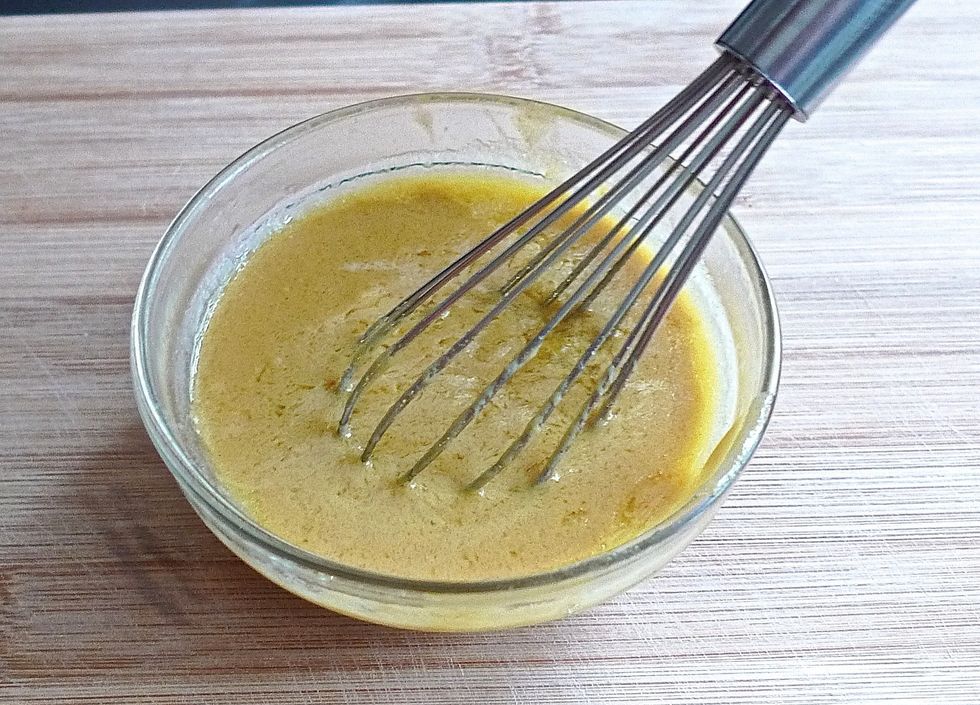 Combine the Dijon mustard mixture together in a small bowl.
Prepare breadcrumbs, chopped pecans and fresh parsely to sprinkle on top of salmon.
Mix the breadcrumb mixture together.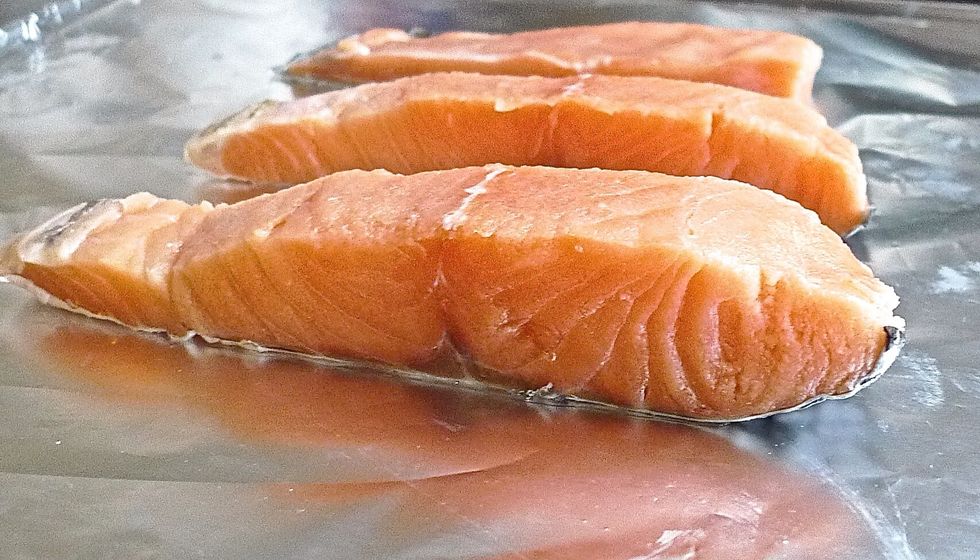 Place salmon fillets skin side down on the lined baking dish.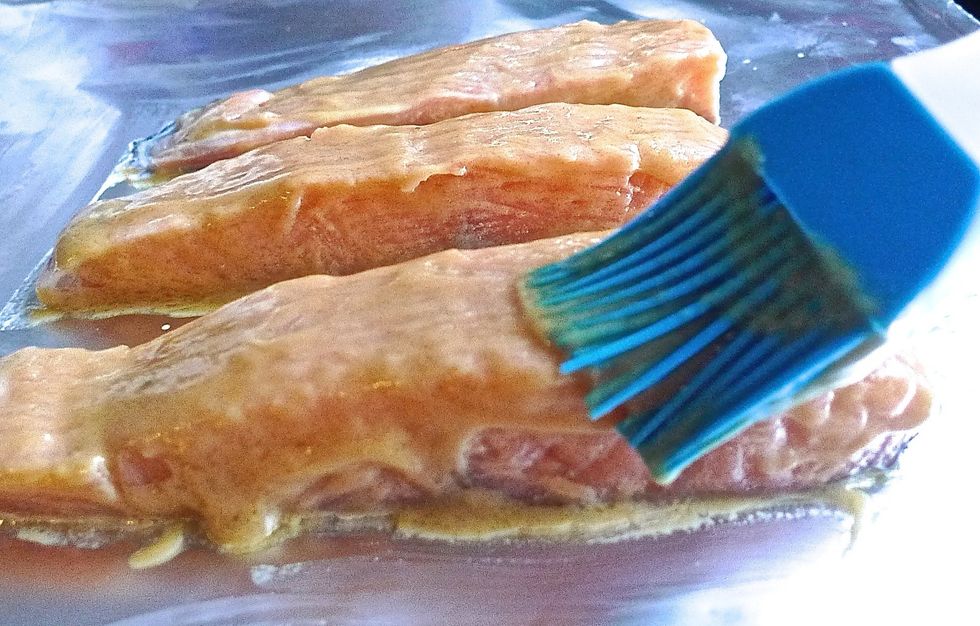 Using a pastry brush, spread the Dijon mustard mixture over the top and sides of salmon.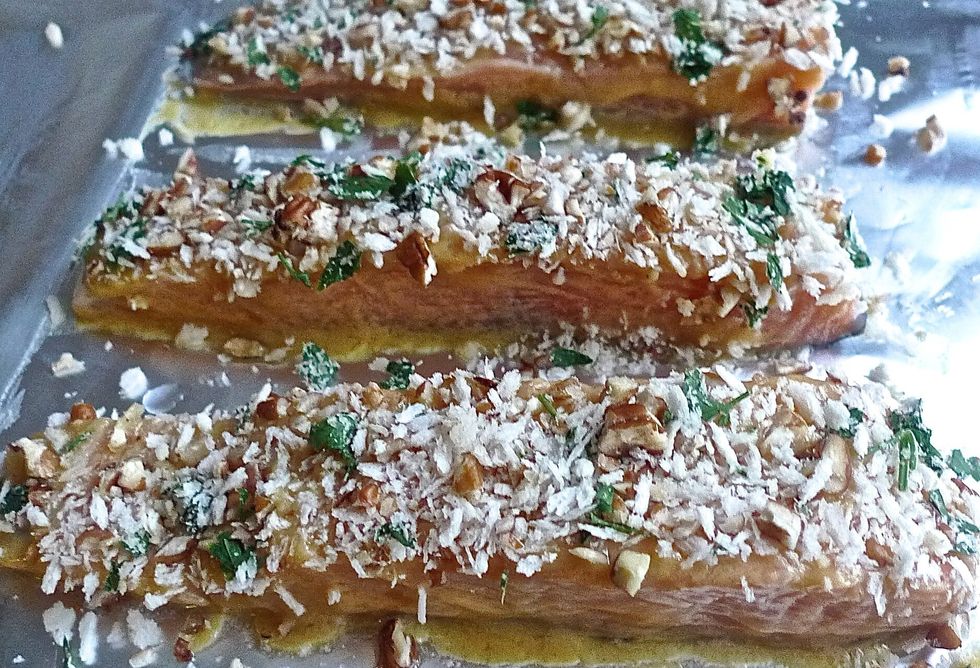 Sprinkle breadcrumb mixture over the tops of glazed salmon. Press crumbs lightly to adhere.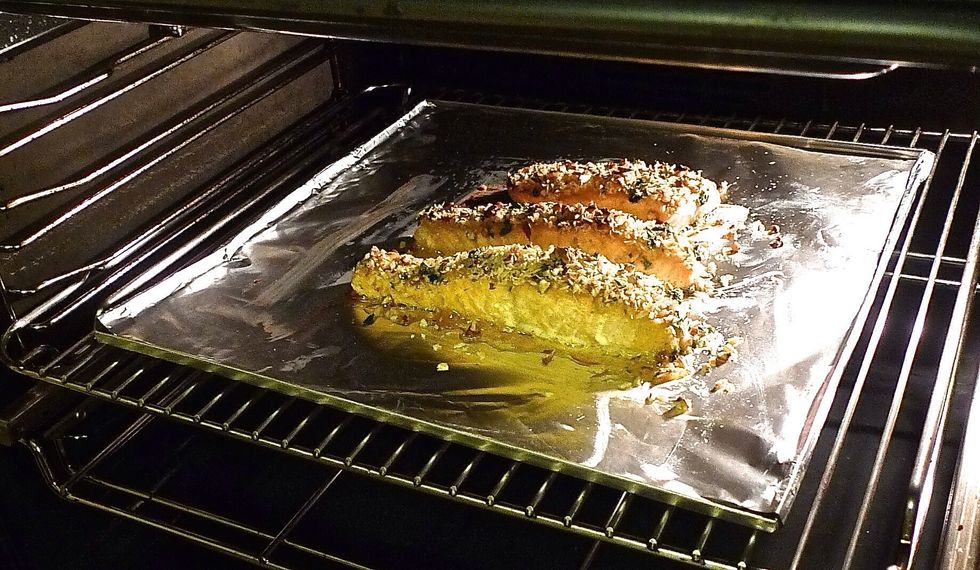 Bake the glazed salmon in preheated oven for 12 to 15 minutes or until the fish just begins to flake.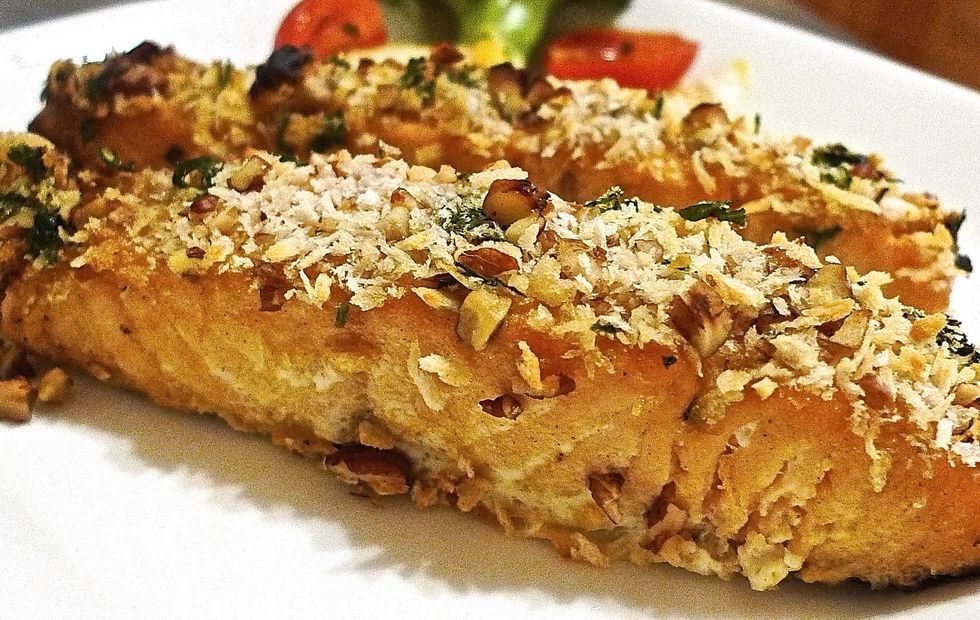 Transfer the baked salmon onto serving plate. It's just perfect for people who likes a nutty crunchiness in their baked salmon.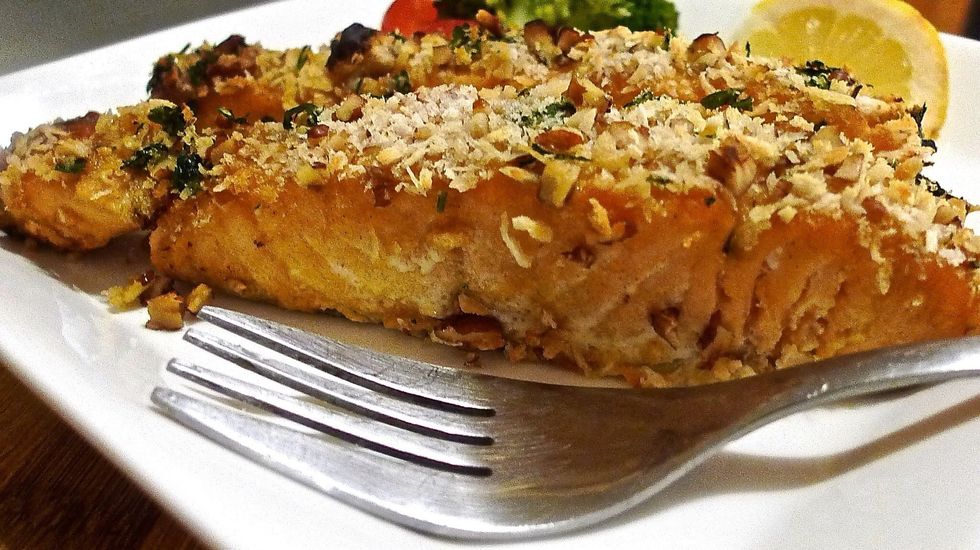 Season with salt and pepper, garnish with a wedge of lemon and serve immediately. And you're done! Enjoy.
3.0 Salmon fillet
1.0Tbsp Butter, melted (28g)
1.0Tbsp Dijon mustard
1.0Tbsp Honey
10.0g Breadcrumbs
10.0g Pecans, finely chopped
2.0tsp Fresh parsley, finely chopped
1/4tsp Salt, pepper (to taste)
Huang Kitchen
For more step-by-step recipes and cooking tips, visit my website at \nhttp://www.huangkitchen.com