Put wheat bran into a big bowl. Measure 1 cup of buttermilk. (For homemade buttermilk, stir 1 tablespoon lemon juice/ white vinegar into 1 cup milk. Let stand 10 minutes at room temperature).
Add the buttermilk into the bowl of wheat bran.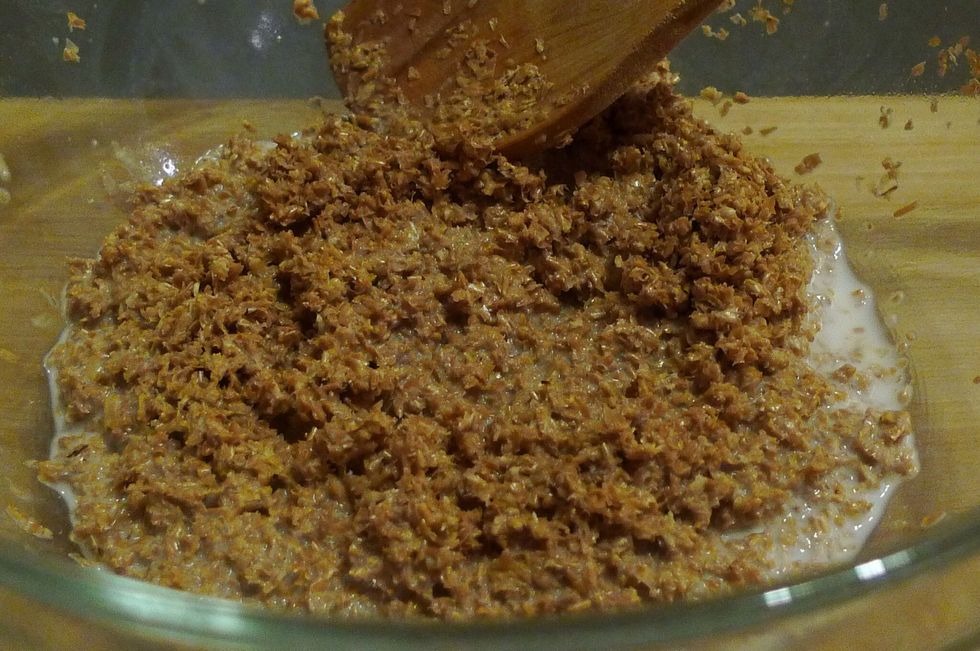 Stir the bran and buttermilk together. Let the bran soaked in the buttermilk for 10 minutes.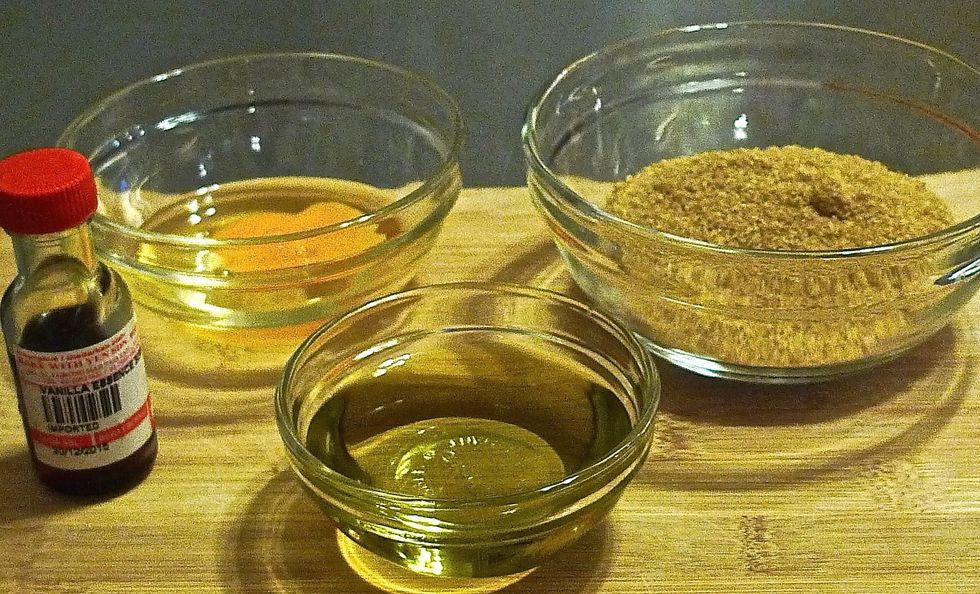 Then prepare and measure ingredients to be mixed with the bran mixture: brown sugar (2/3 cup), vanilla extract (1 tsp), vegetable oil (1/3 cup) and crack 1 egg in a bowl.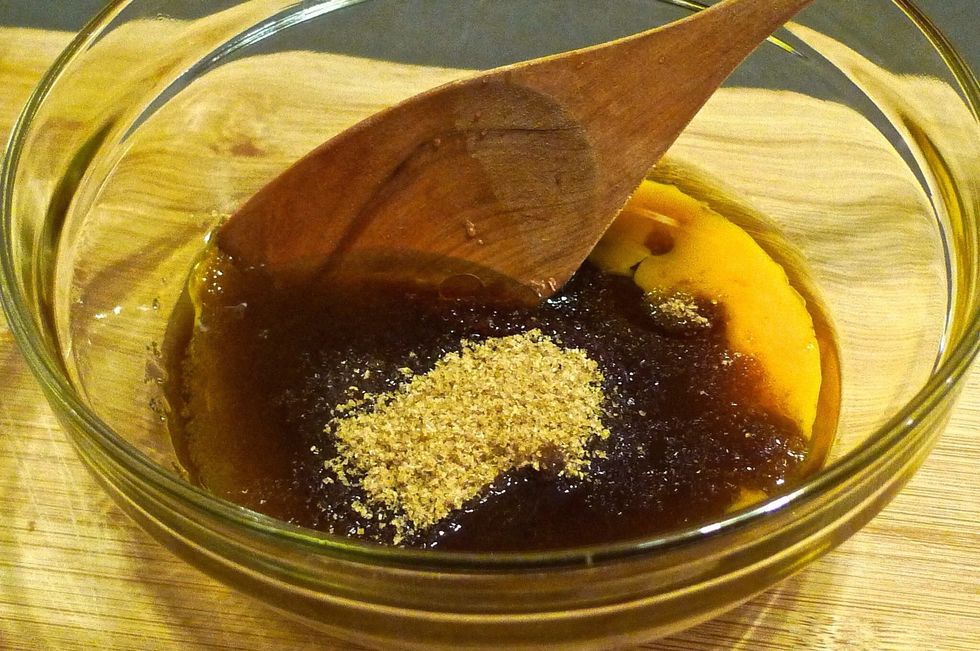 Beat the egg, add in the oil, brown sugar and vanilla extract.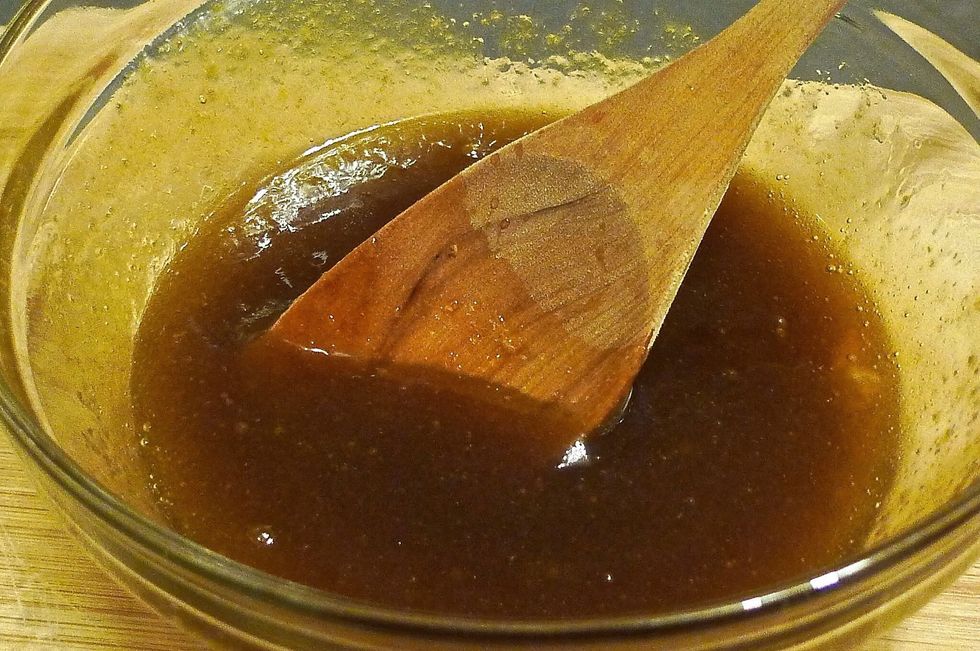 Using a wooden spoon, mix until the brown sugar is dissolved and all the ingredients are well combined.
Add the egg mixture to the buttermilk and bran mixture.
Mix together until the bran,buttermilk and egg mixture are fully combined.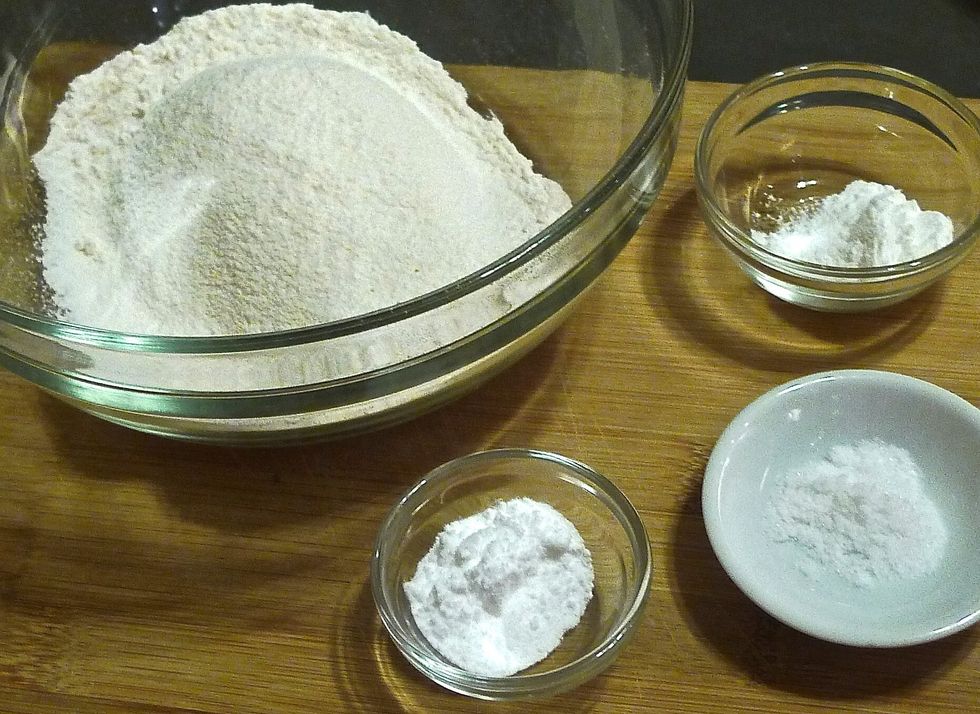 Prepare and measure the dry ingredients: all-purpose flour (1 cup), baking powder (1 tsp), baking soda (1 tsp) and salt(1/2 tsp).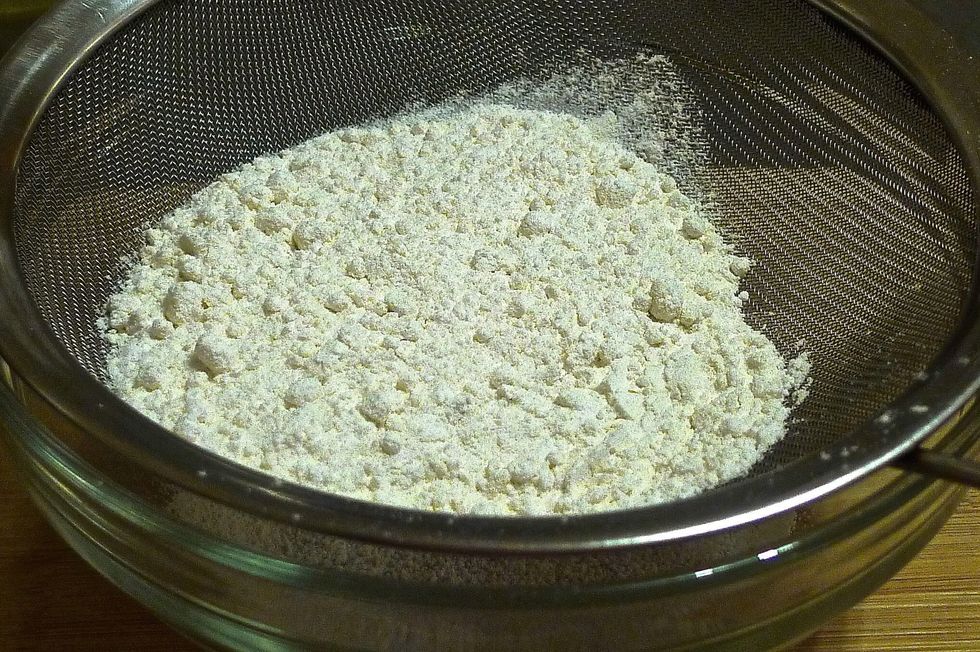 Then sift together the flour, baking powder, baking soda and salt in a bowl.
Add the sifted flour mixture into the bran mixture.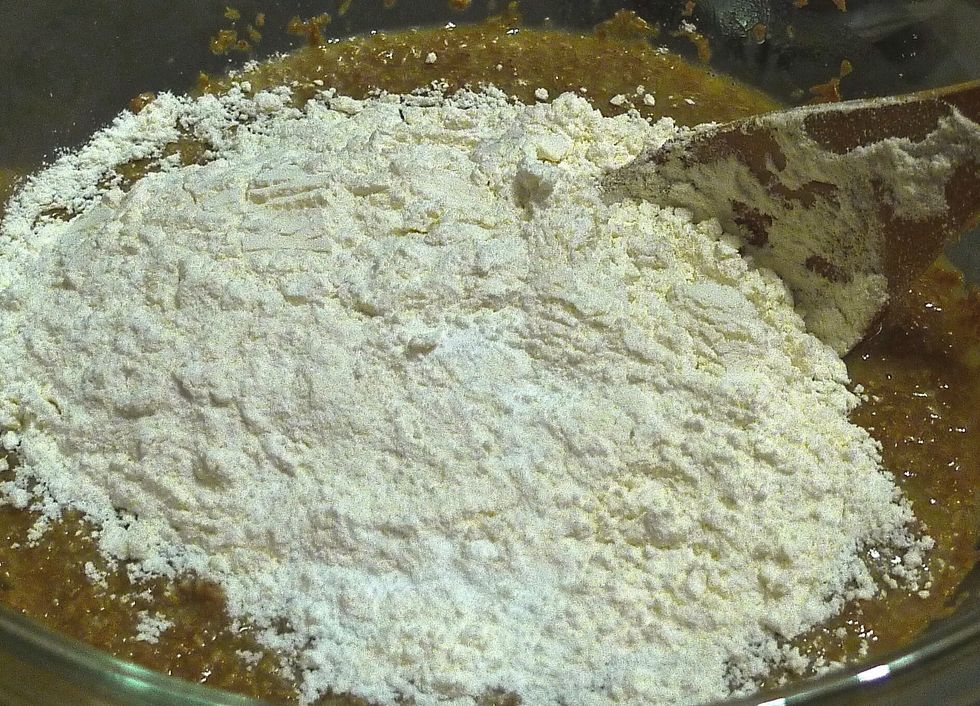 Stir together until JUST blended. Do not OVERMIX.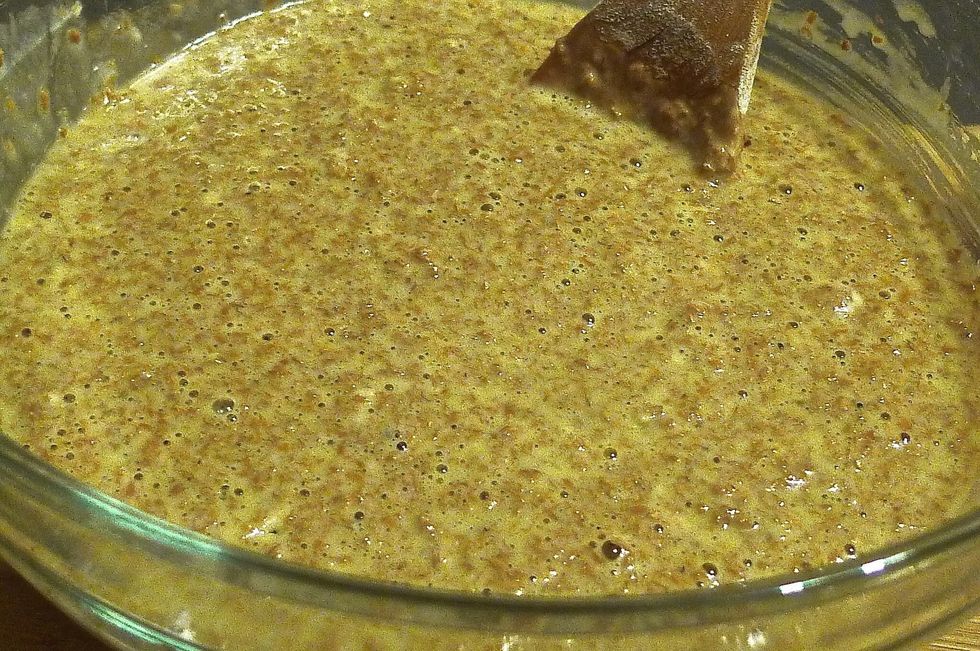 The bran batter is JUST combined.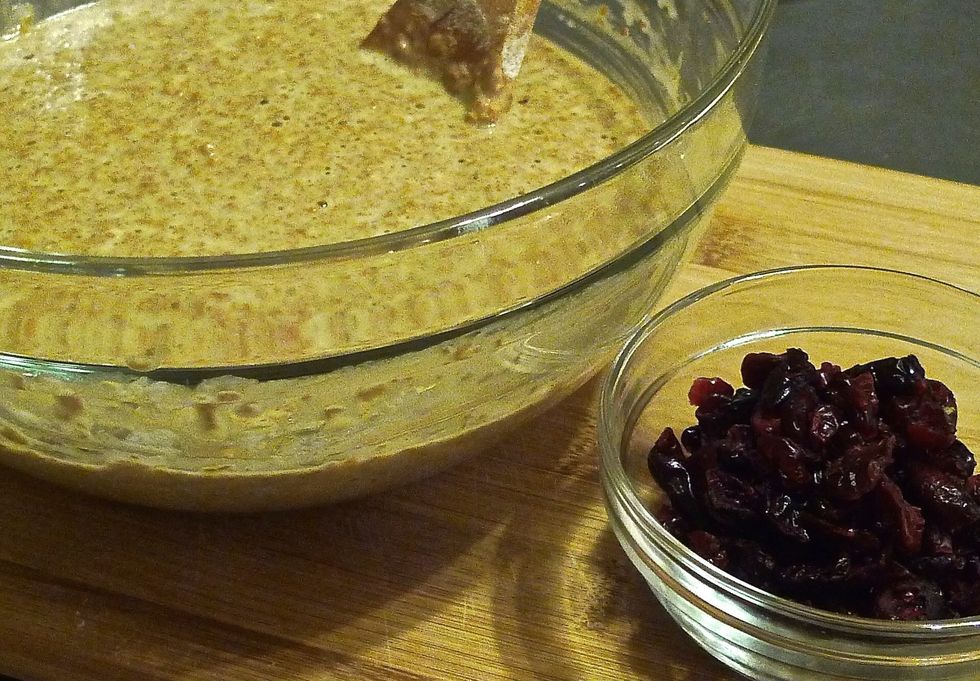 Add the dried cranberries into the bran batter.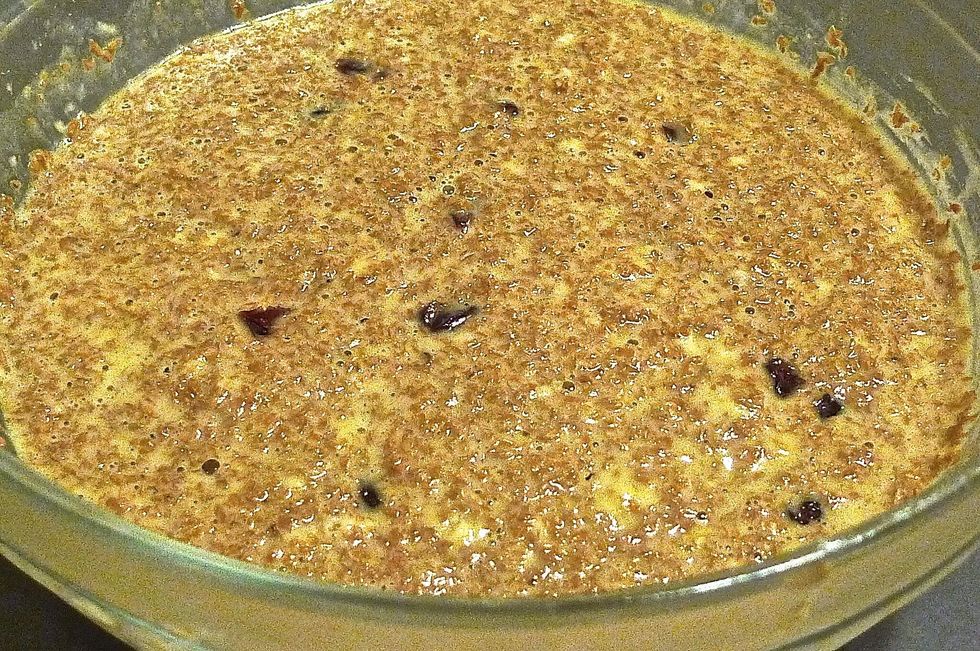 Lightly fold in the dried cranberries. The dried cranberries will plump up after soaked in the batter.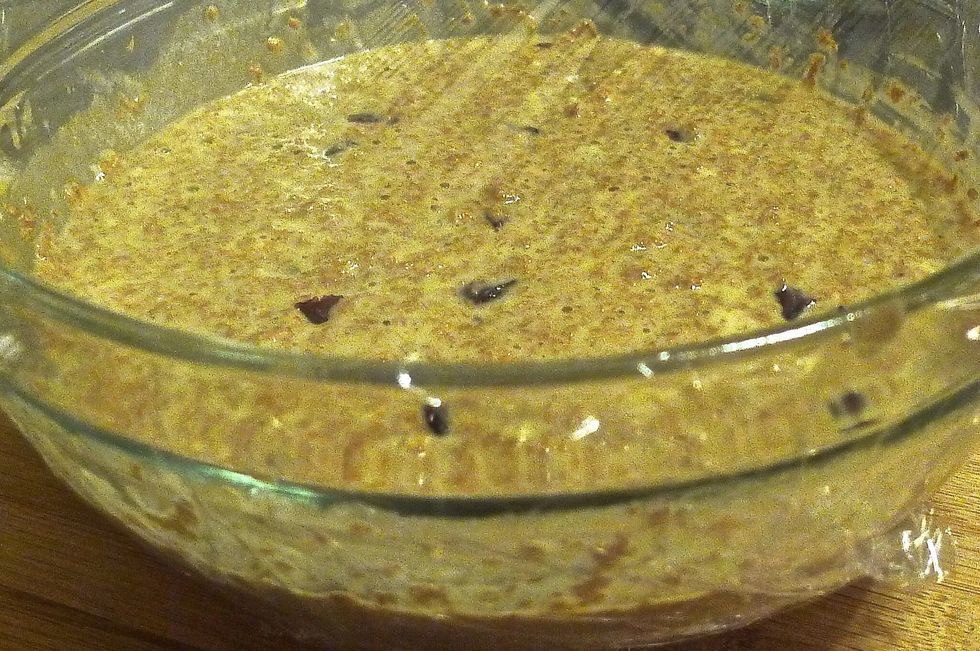 Cover the bran batter with a cling wrap and keep unbaked in the refrigerator preferably overnight so the bran can soften and the batter thicken.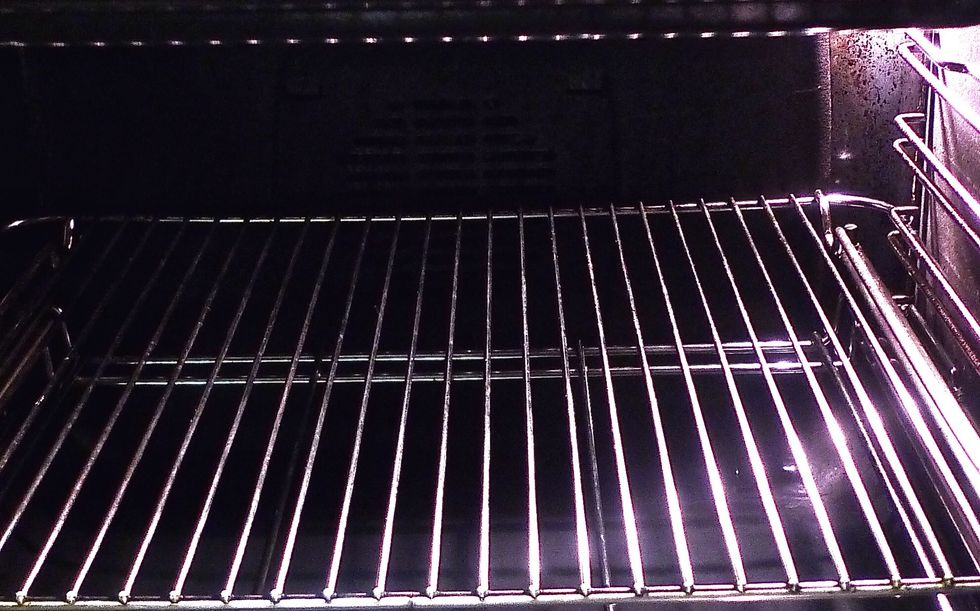 When ready to bake the muffins, first preheat oven to 190 degree C (375 degree F). Place the wire rack in the centre of oven.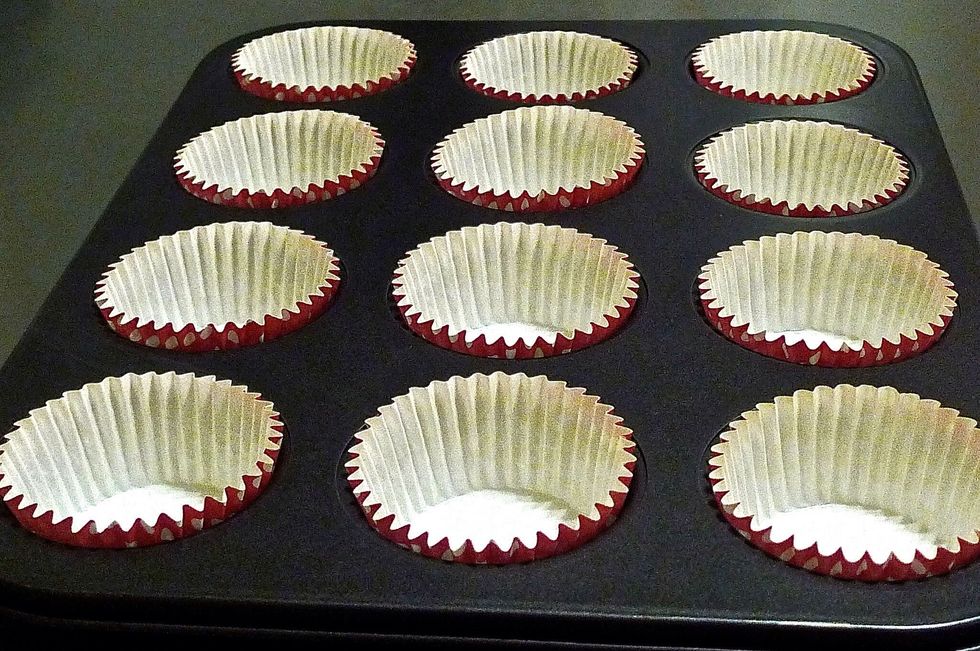 Line a 12 muffin pan with paper liners.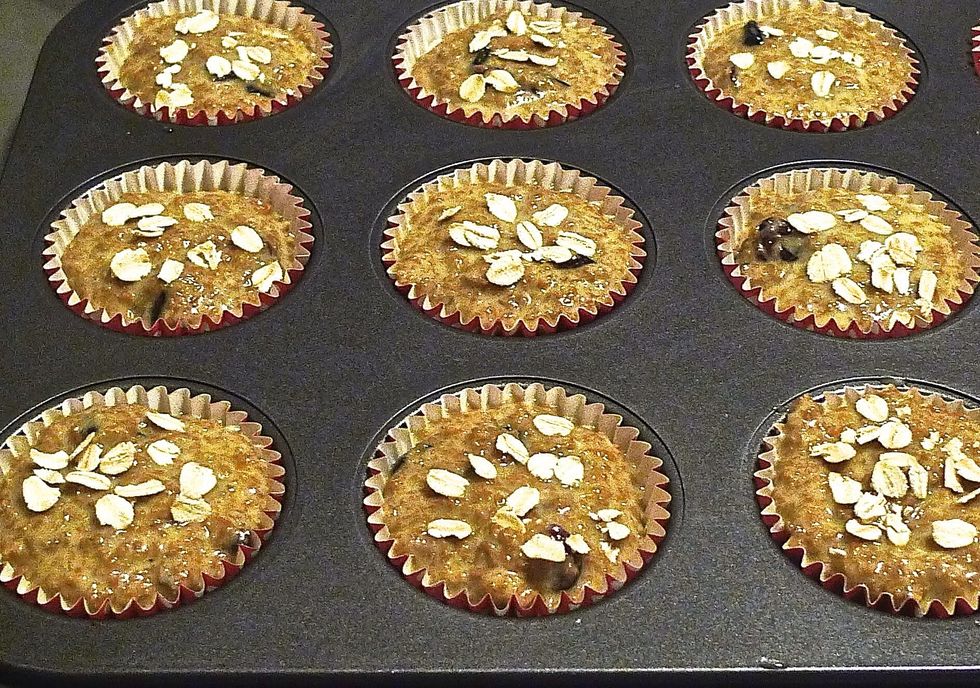 Using an ice-cream scoop, spoon the bran batter into the muffin cups. Garnish with some rolled oats on the top of each muffin.

Bake in the preheated oven ( 190C/ 375F) for 15 minutes or until a toothpick inserted in the centre of muffin comes out clean.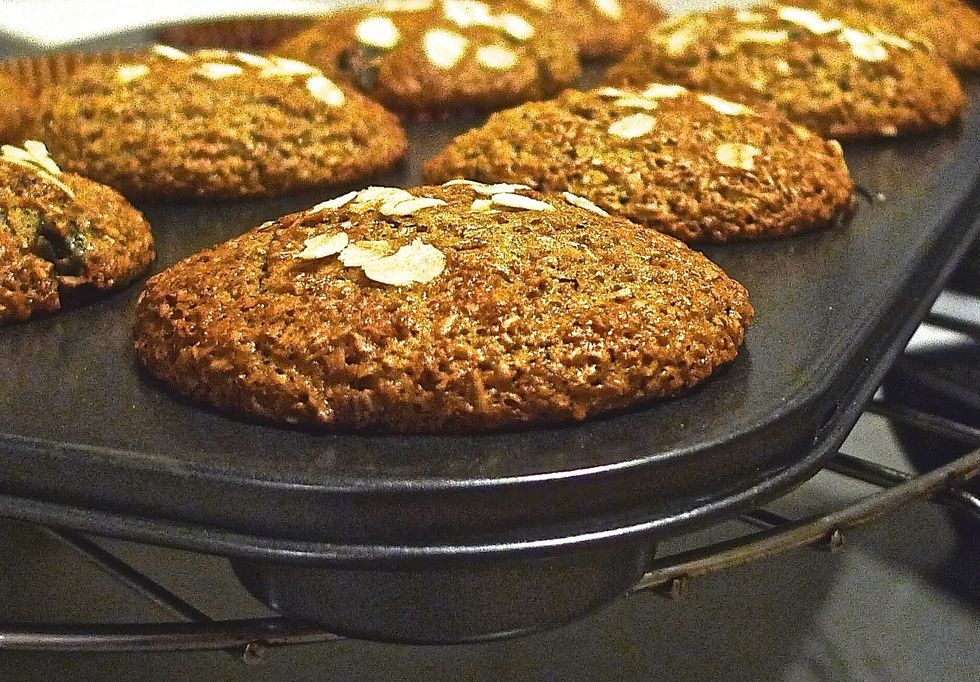 Remove the muffin pan from oven when muffins are baked and let cool 5 minutes on a rack.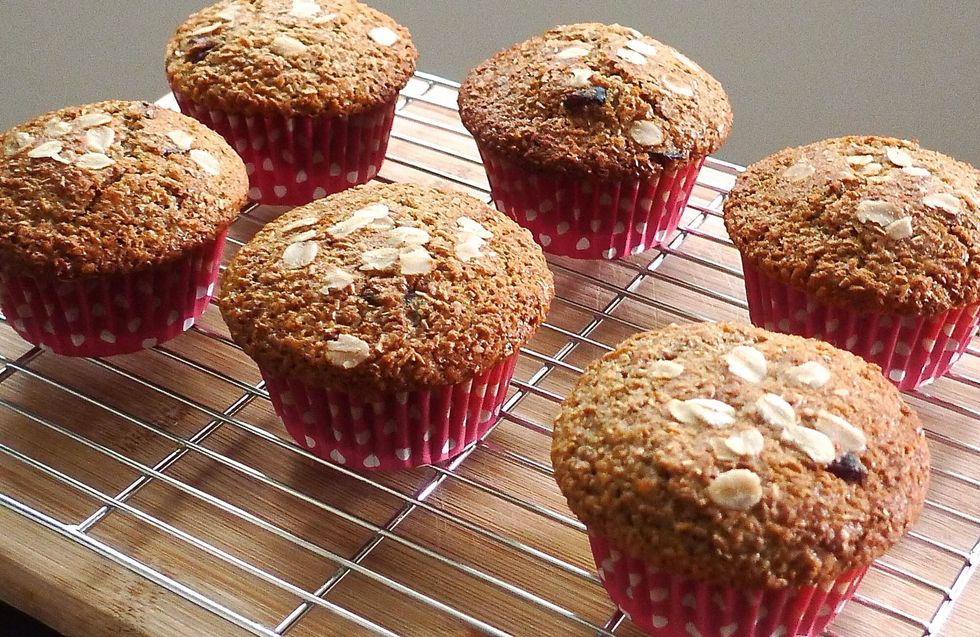 Transfer the muffins from the muffin pan and cool on wire rack.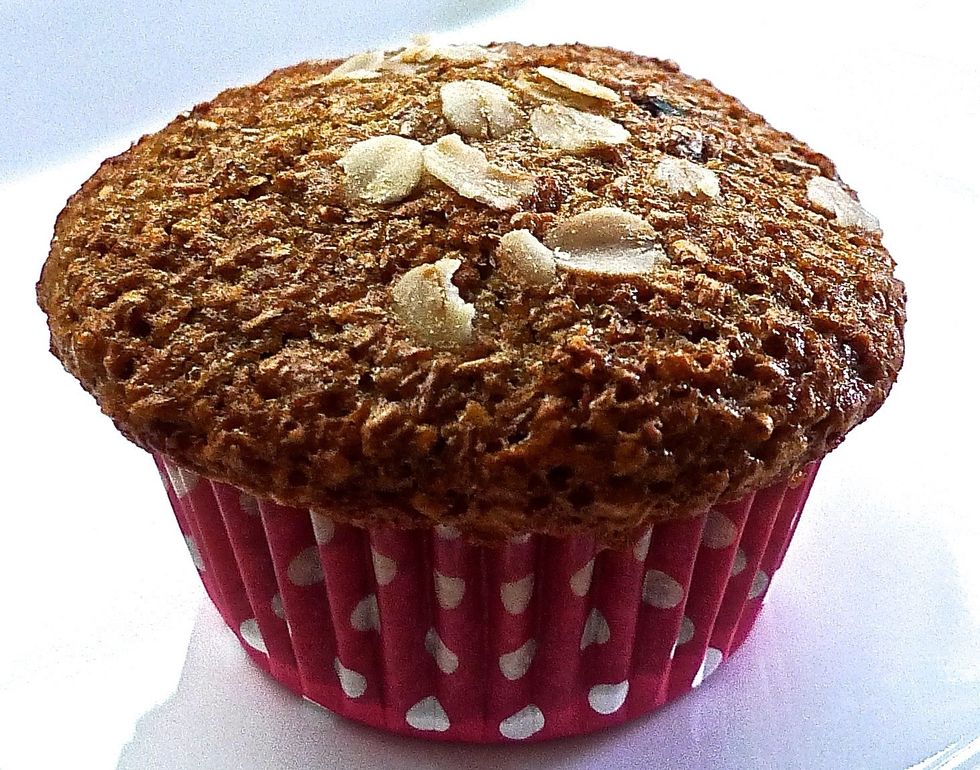 Textured by the nutty bran, the top and edges get almost chewy and crusty while the whole muffin stays fluffy, moist and fruity because of the tangy buttermilk and plump cranberries.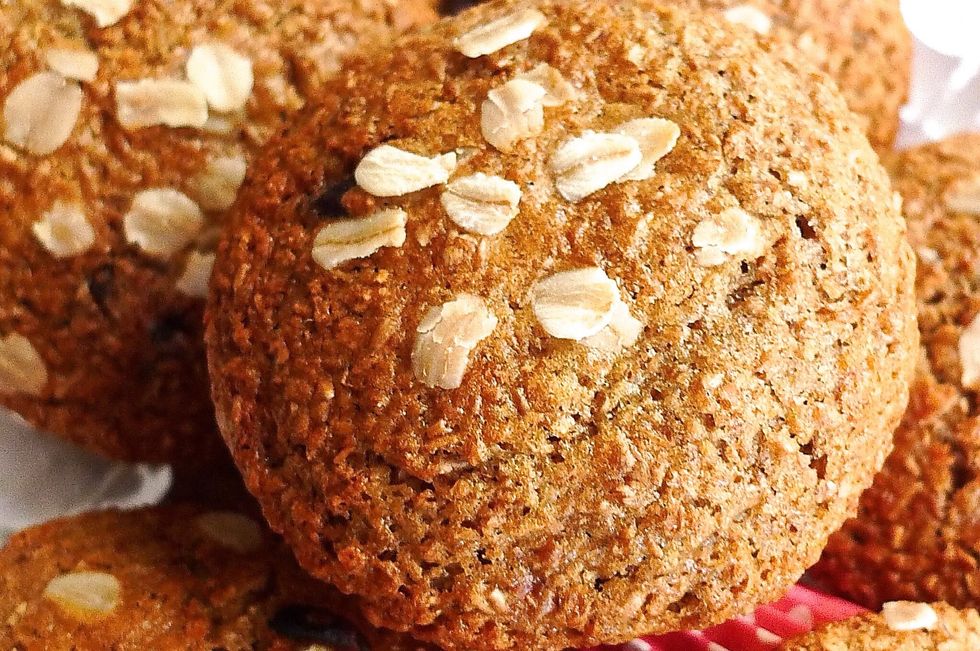 And you're done! Great healthy muffins which are also a delicious source of fibre. Simply excellent as they weren't "typical" bran muffins as they were extremely moist and very tasty. So Enjoy!
1/2c Wheat bran (55g)
1.0c Buttermilk
1/3c Vegetable oil
1.0 Egg
2/3c Brown sugar (80g)
1/2tsp Vanilla extract
1.0c All-purpose flour (125g)
1.0tsp Baking powder
1.0tsp Baking soda
1/2tsp Salt
1/2c Dried cranberry (60g)
Huang Kitchen
For more step-by-step recipes and cooking tips, visit my website at \nhttp://www.huangkitchen.com