Healthy, gooey, delicious lemon bars for only 110 calories!
4
Preheat oven to 350 degrees
Crust: (I used a whisk) mix whole wheat flour with brown sugar well, then cut butter into 1/2 inch pieces and mash into dough until it is in pea sized balls or smaller, and dough is crumbly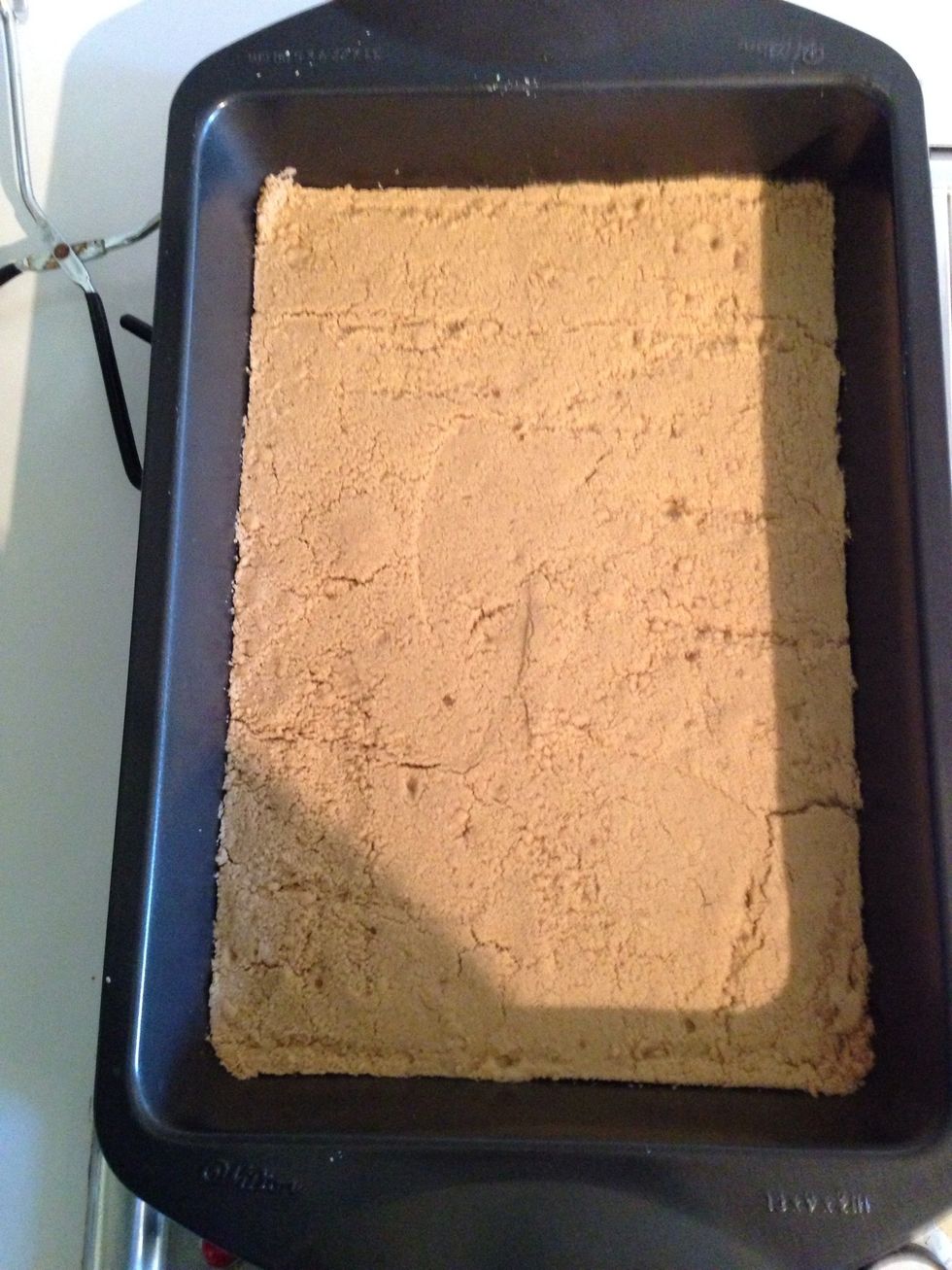 Sprinkle crust on a 13x9 inch pan evenly, then press down with a spatula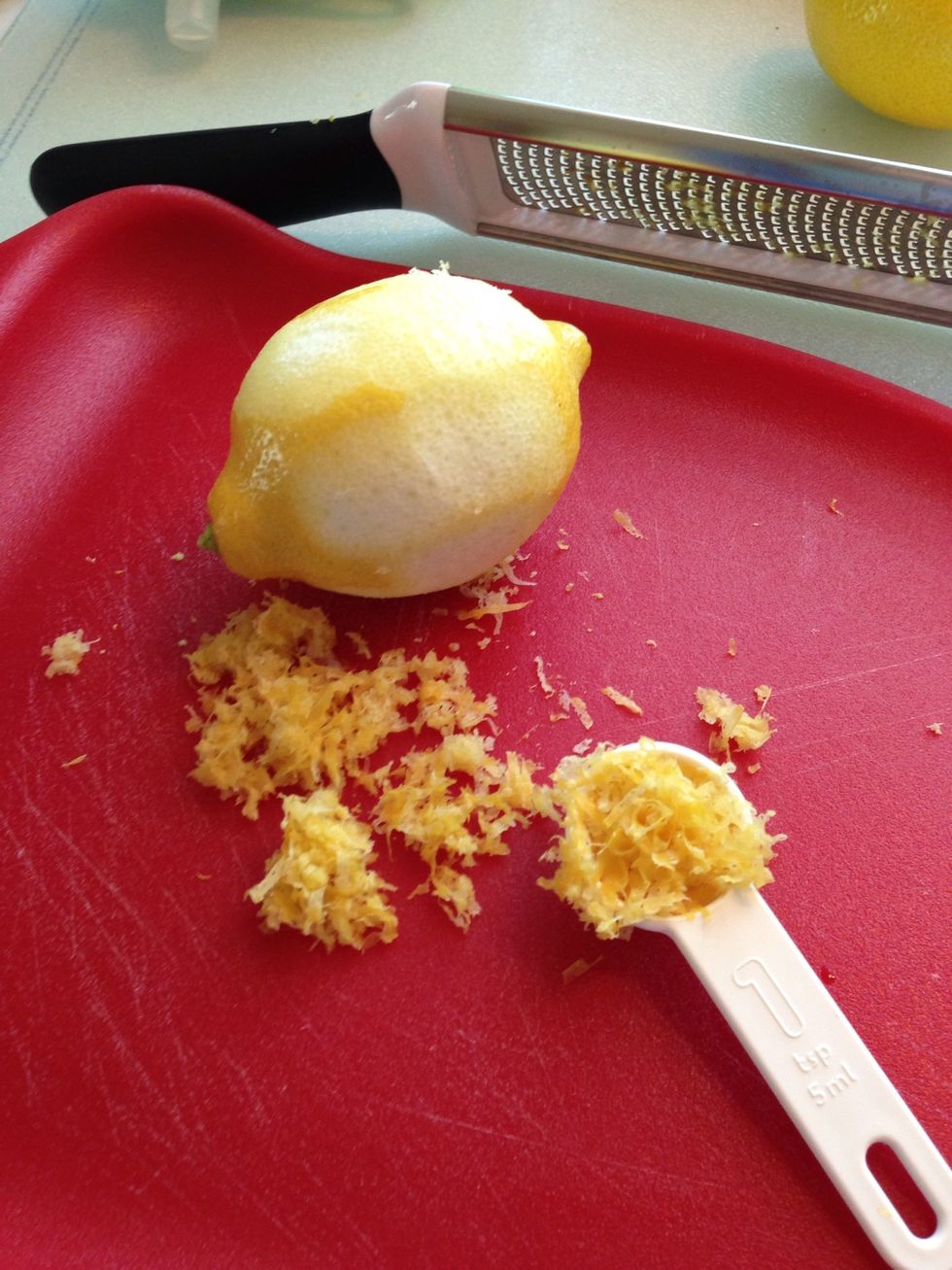 Before putting the crust in the oven, I grated my lemon to get 2 tsp of lemon zest just to make sure I wouldn't take too long when making the filling
Bake crust for about 20 minutes, or until golden.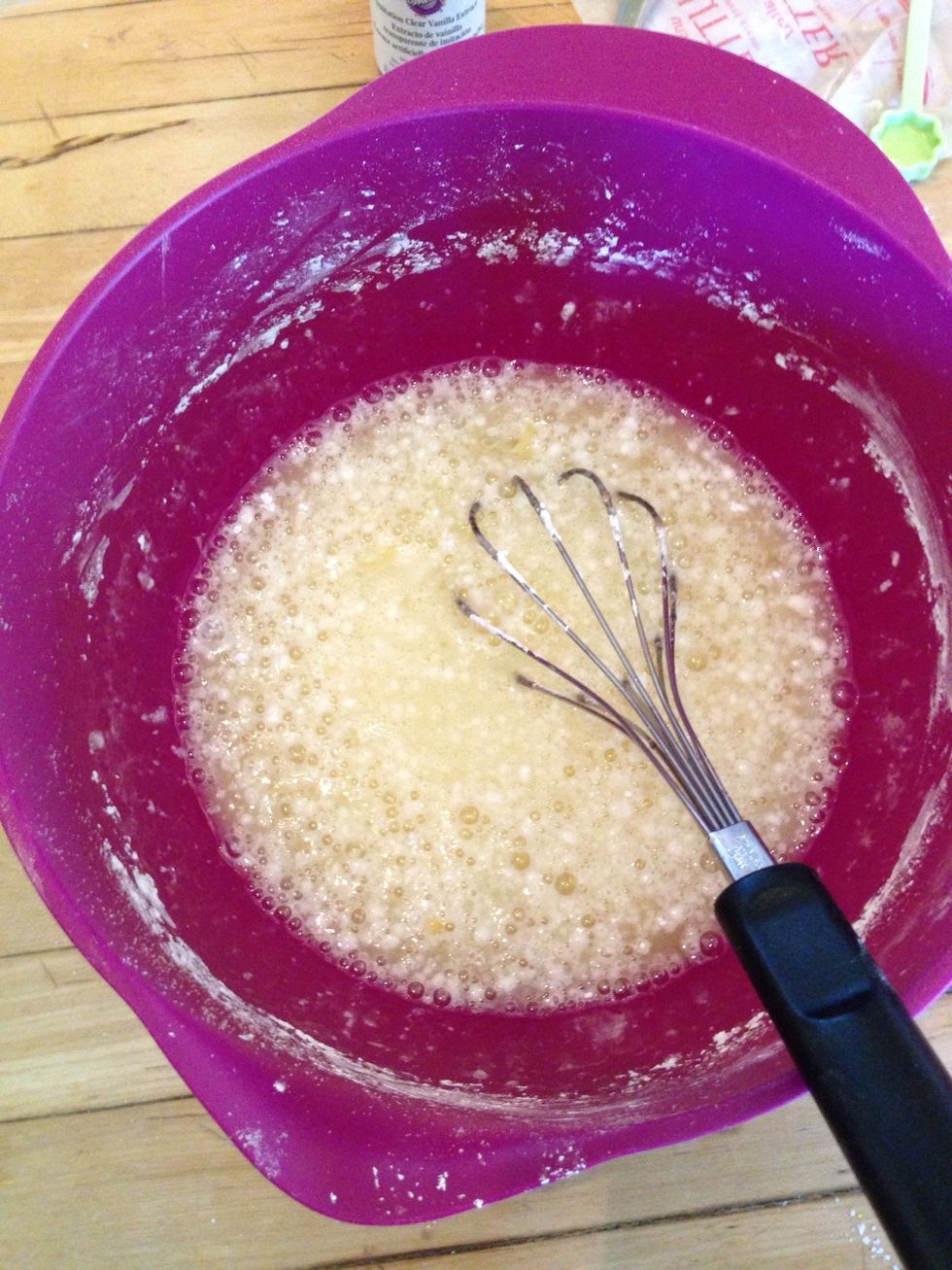 Meanwhile.. In a medium bowl, mix egg and egg whites until fully blended, then add vanilla extract and 3/4 cup powdered sugar and mix well.
Then add lemon juice and the rest of your powered sugar (3/4 cup) and wait until sugar is completely dissolved before adding lemon zest.
Taste lemon filling and add powdered sugar to your liking (I usually add 2 tablespoons more)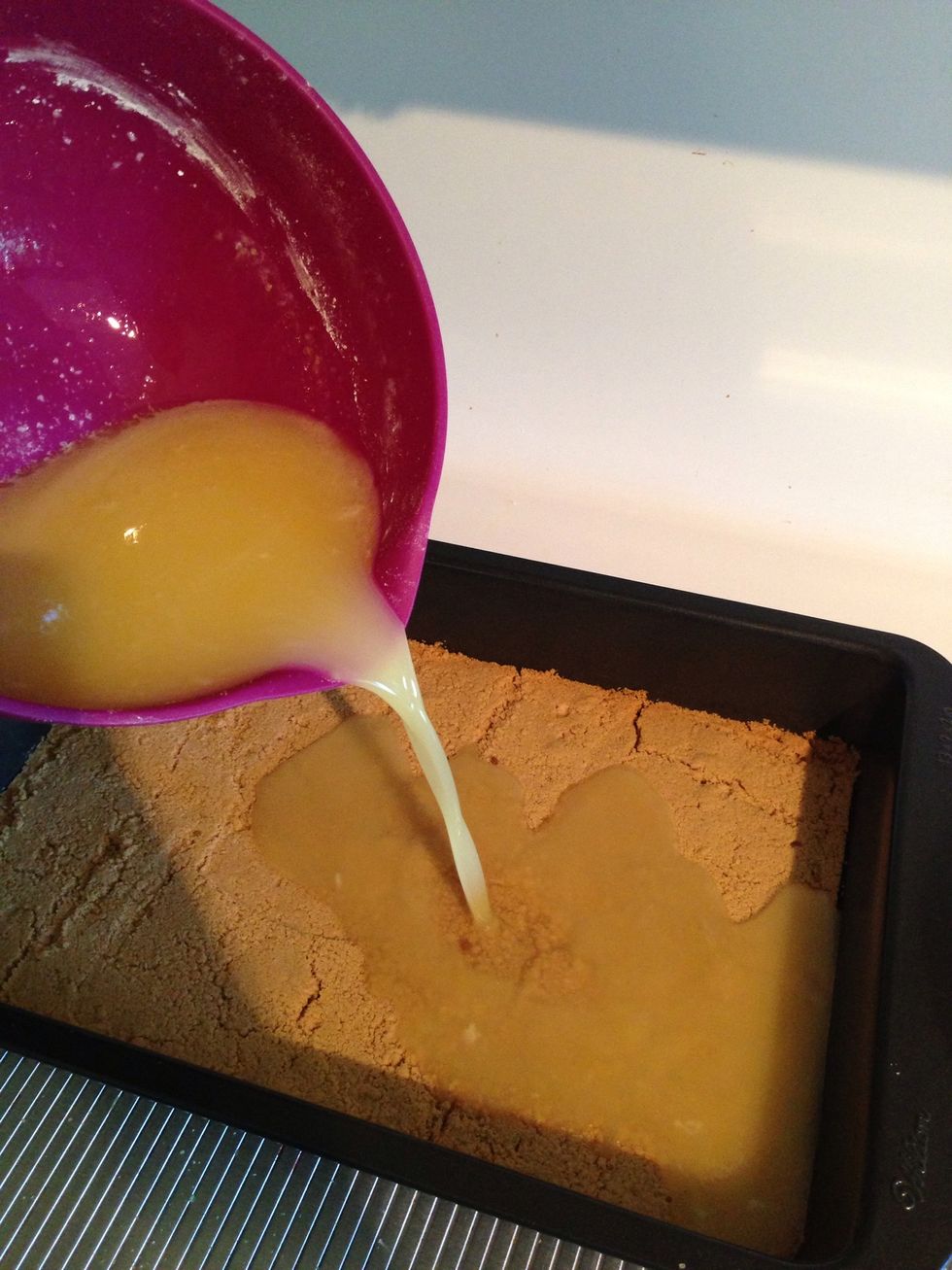 As soon as crust is done, reduce the temp to 300 degrees and pour lemon mixture over hot crust. Place in oven for about 20-30 minutes, or until edges are golden and are starting to separate from pan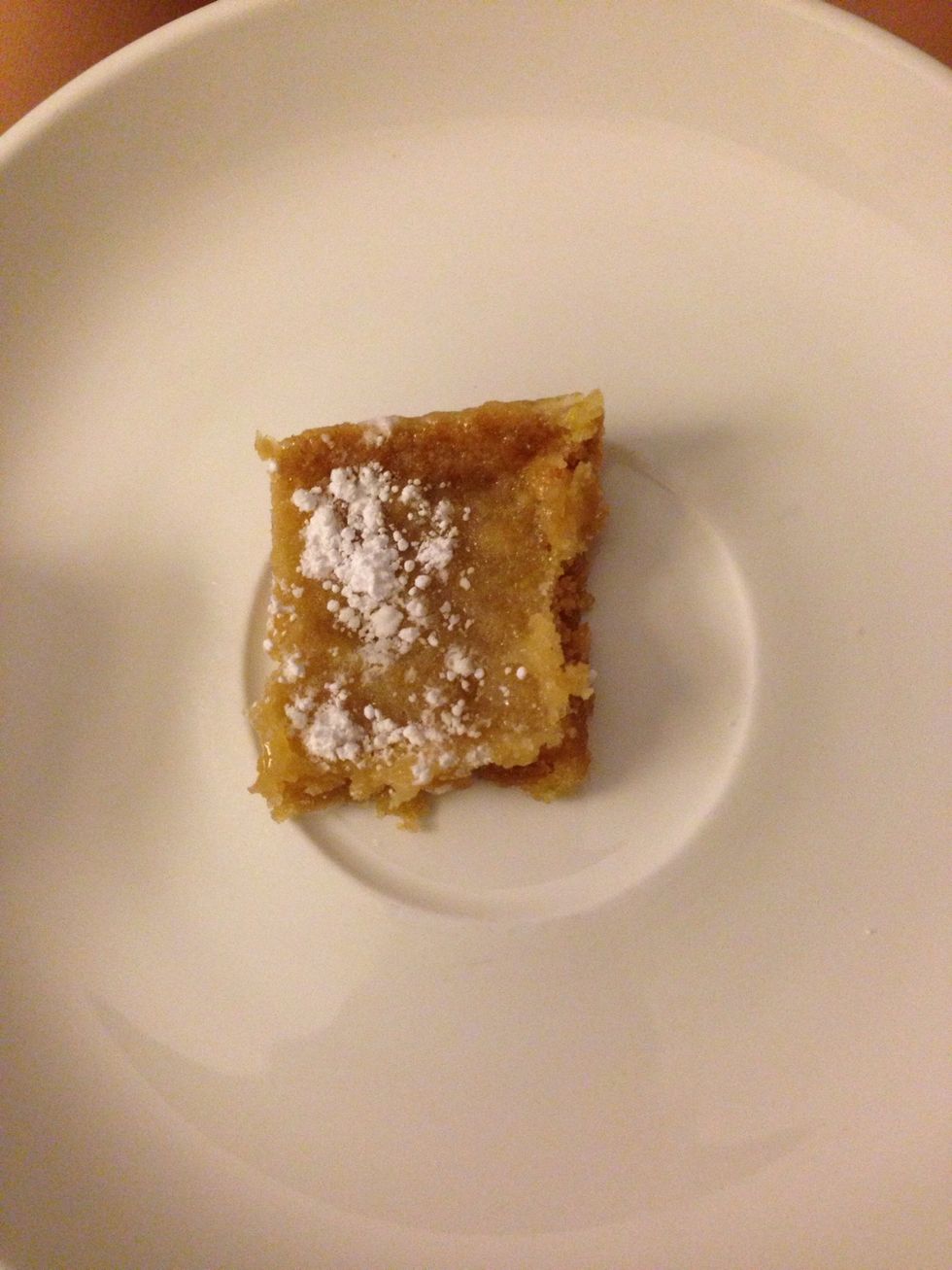 Let them cool for 10-15 minutes before taking them out of the pan! Makes 24 bars, 110 calories each.
1.0c All-purpose whole wheat flour
5.0Tbsp Packed Splenda Brown sugar
8.0Tbsp Cold, unsalted butter
3.0 Egg whites
1.0 Large egg
0.0tsp Vanilla extract
1.0c Powdered sugar
0.0c Lemon juice
2.0tsp Lemon zest