My grandma died 9 years ago, at the age of 103. She baked this cake for me every year on my birthday. It is not my birthday, but for some reason I missed her so I baked her cake.
20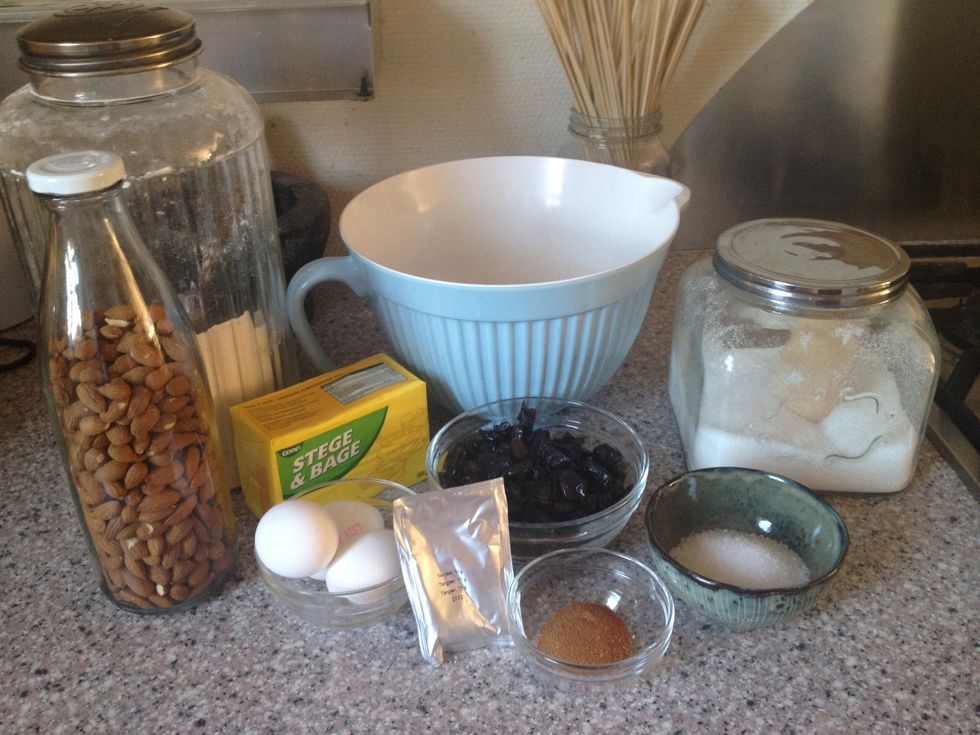 This cake starts with getting the yeast going. Boil some water and mix with cold water until you have body temperature water. Better a little cold than too hot.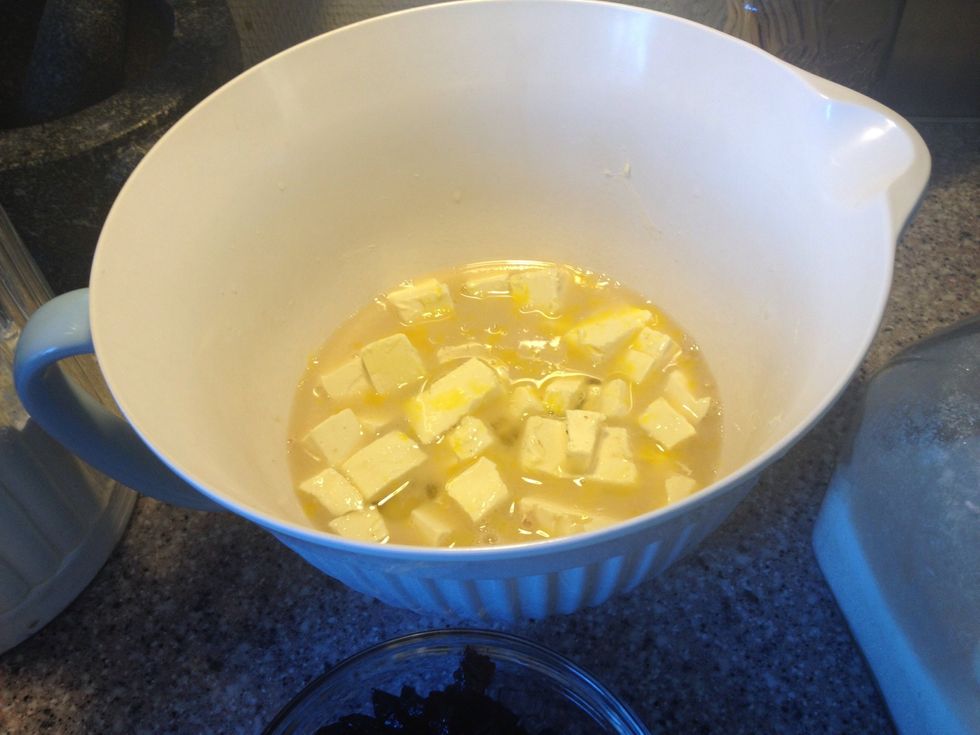 Mix yeast, 3 eggs, a pinch of salt, 200 ml of water, 3 tbsp sugar and 300 g of diced margarine. I have tried with butter, but then it just does not taste like grandmas. Let "rise"for 20 minutes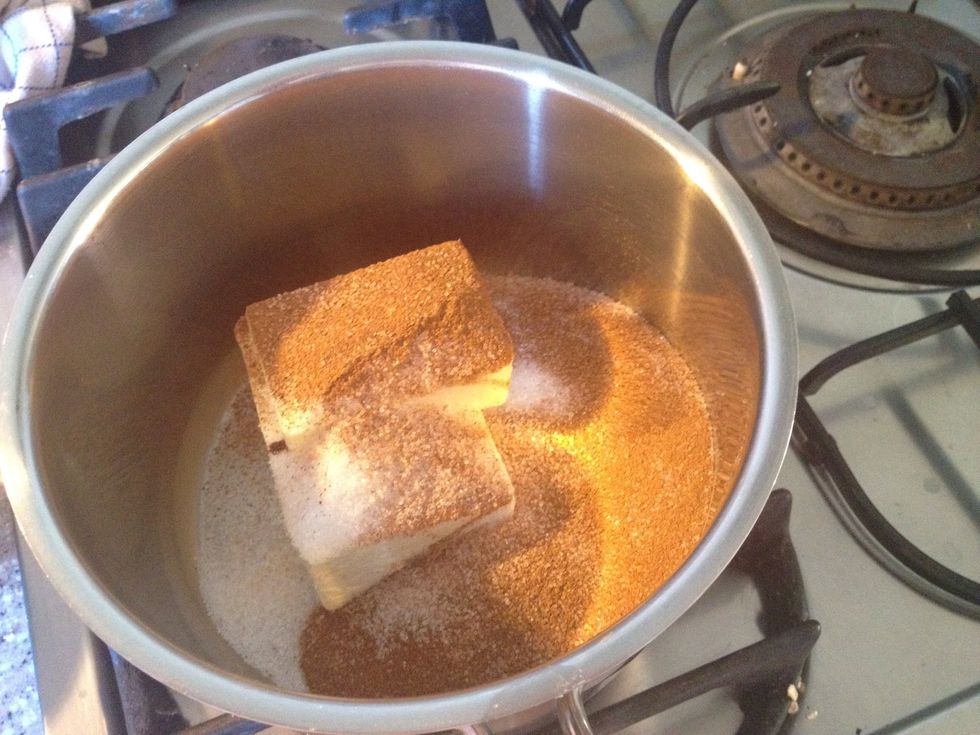 While yeast is on the rise. Melt margarine sugar and cinnamon or cardamom if you prefer that. Stir together as the margarine melts. Don't boil it, just melt. Put aside. This is for the filling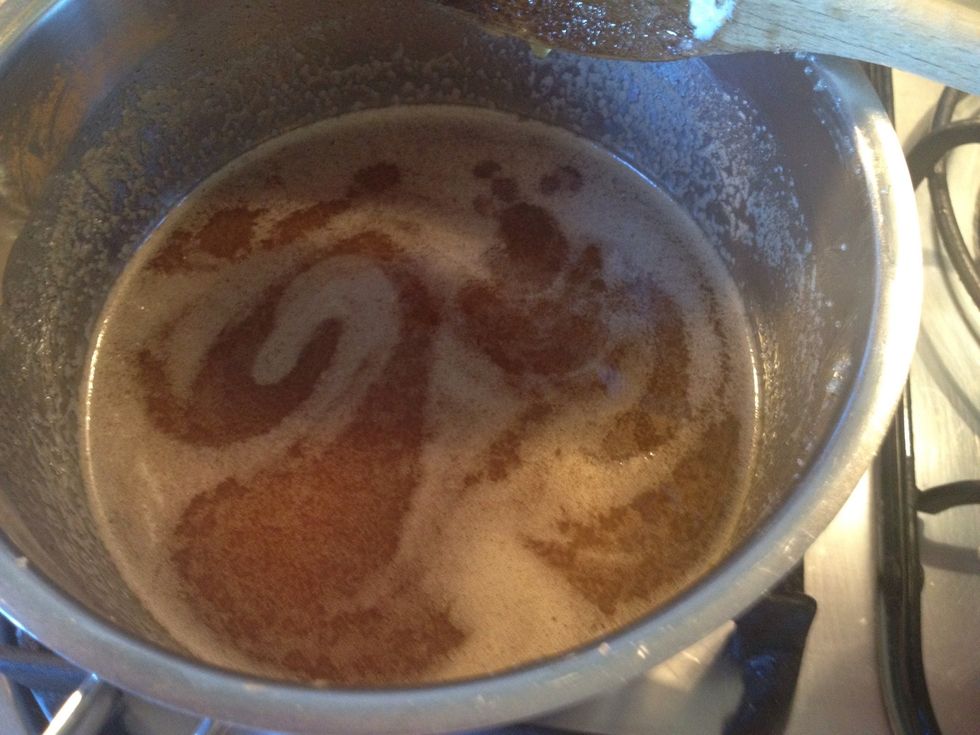 It looks runny but don't worry it will have thickened by the time you will need it.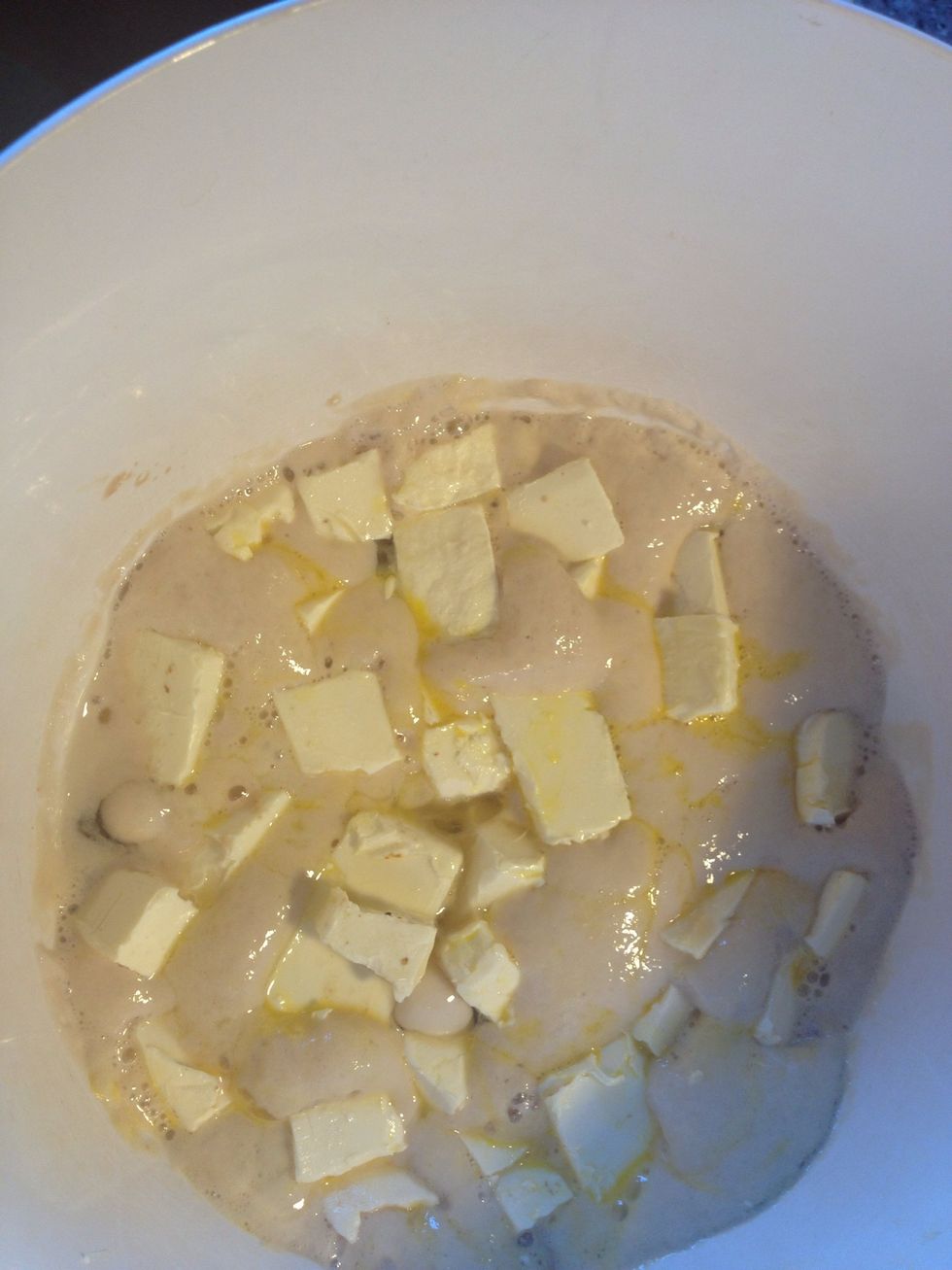 After 20 minutes the yeast have sprung into action. Add the flour. You may need more, I did, but my flour is fresh from the mill so it can't absorb so much water as older flour will be able to
Kneading is vital in all baking with yeast. You need the gluten to build a strong "mesh" I kneaded by hand and it took 1/2 hour before " I can see my fingers" test could be done. See comments⬇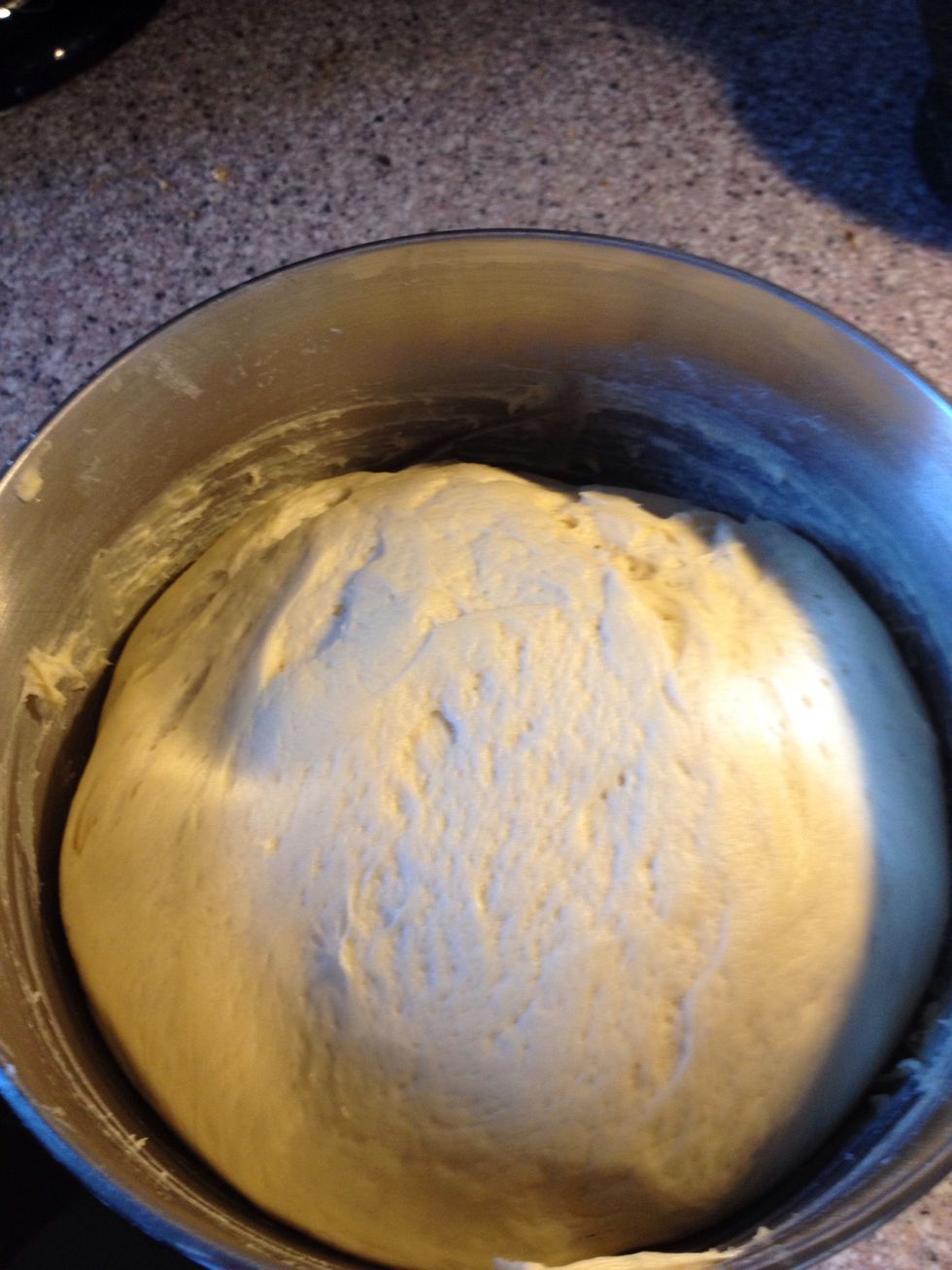 Let the dough rise for at least 1 hour. Feel the dough, it should fell spongy, and have doubled in size. With this much fat in the dough it takes longer to rise.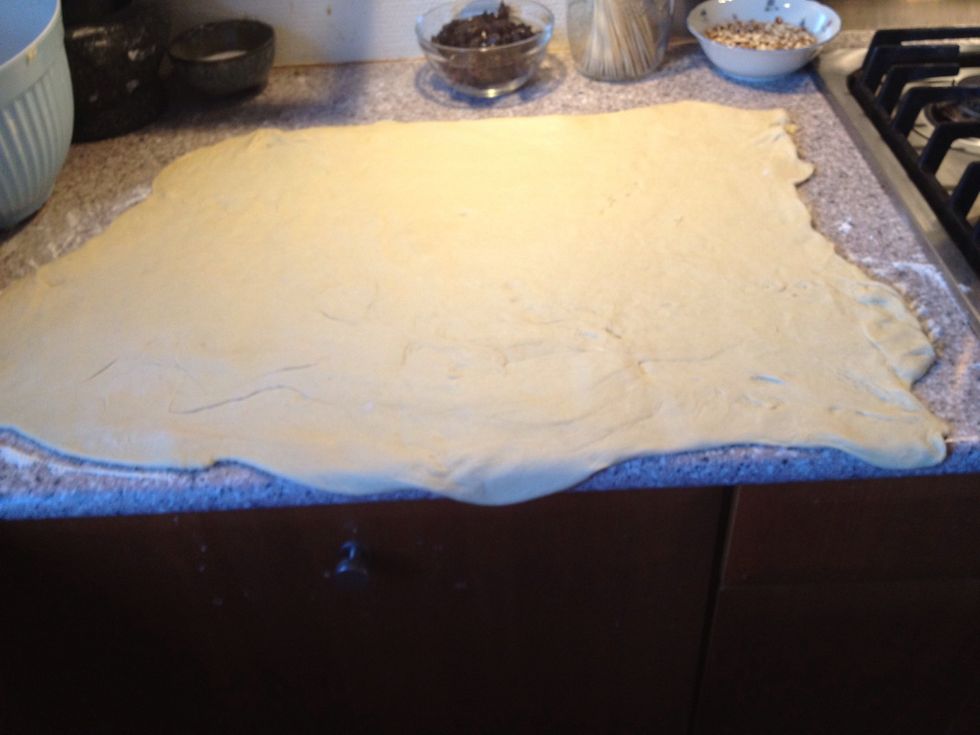 Roll out your dough thinly and cut into 3 pieces.
Smear in the sugar mix on to the middle of the dough and place your raisins or other dried fruit evenly.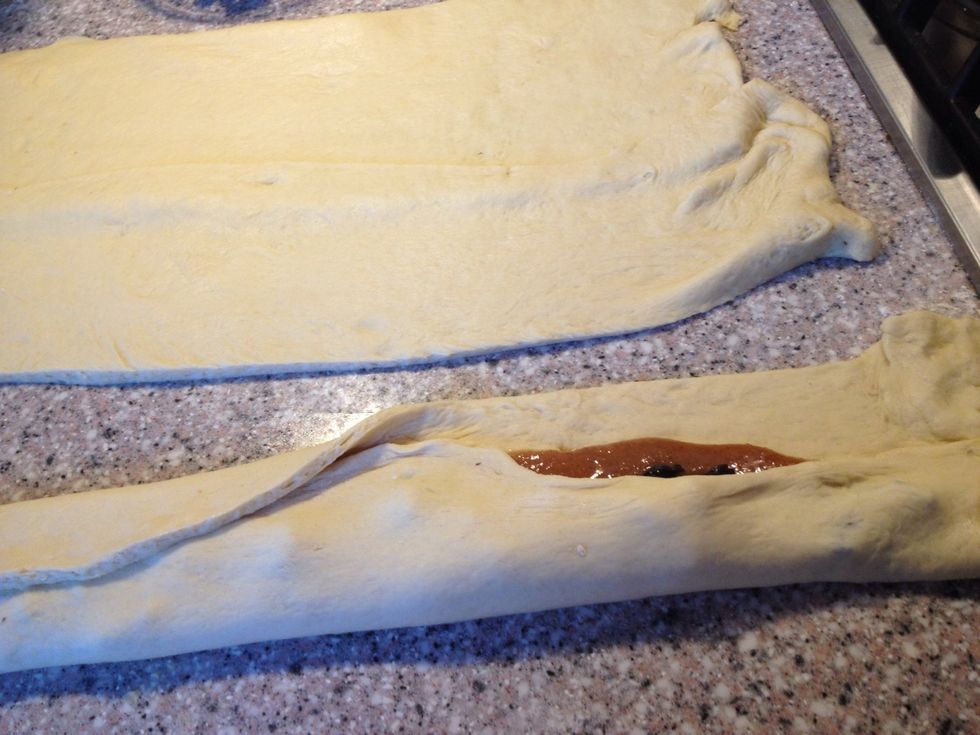 Fold one side over and the other side on top. Close the ends by tucking them under. Transfer to the baking tray.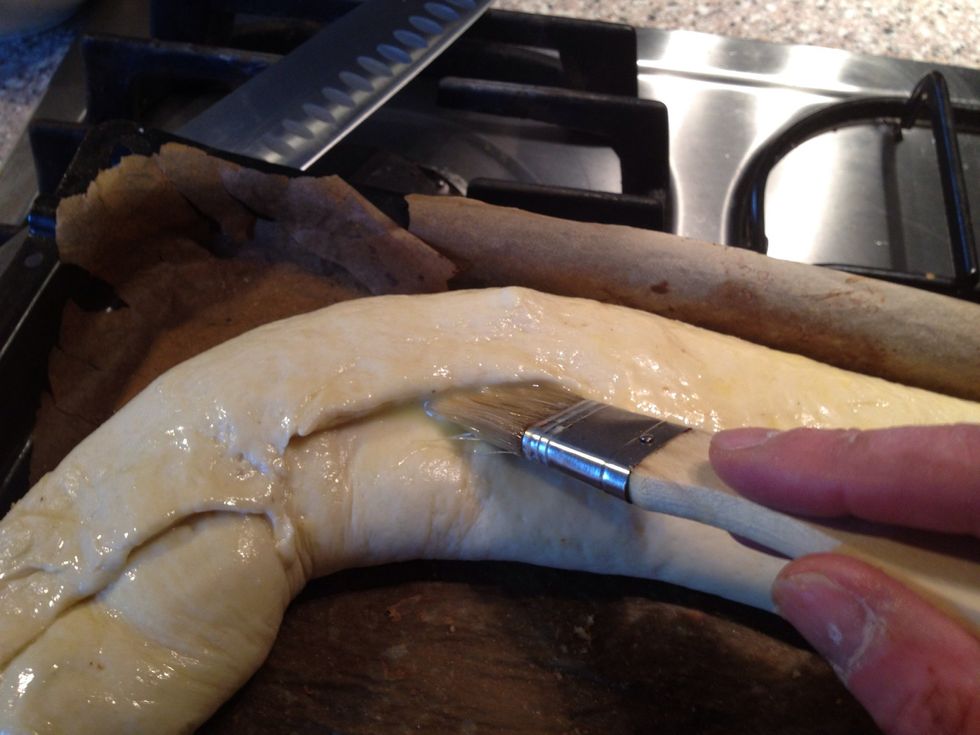 Basting on top and in the fold. Use a fork to seal by pressing lightly on the fold.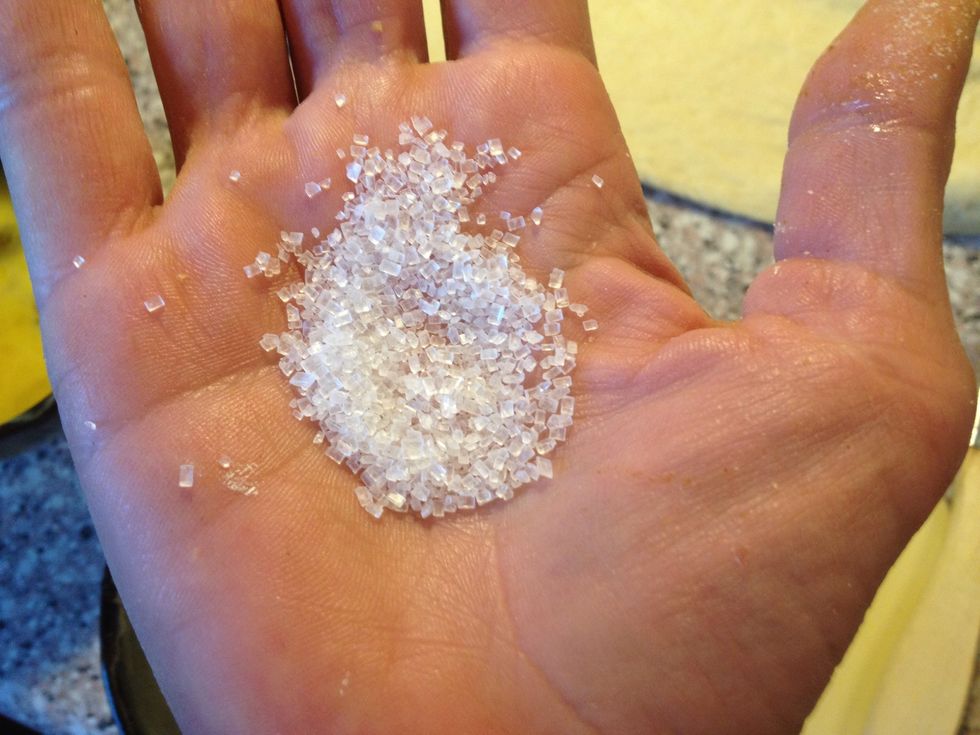 I do not know what this kind if sugar is called but it is very corse and will give a lovely crunch. Sprinkle sprinkle little star.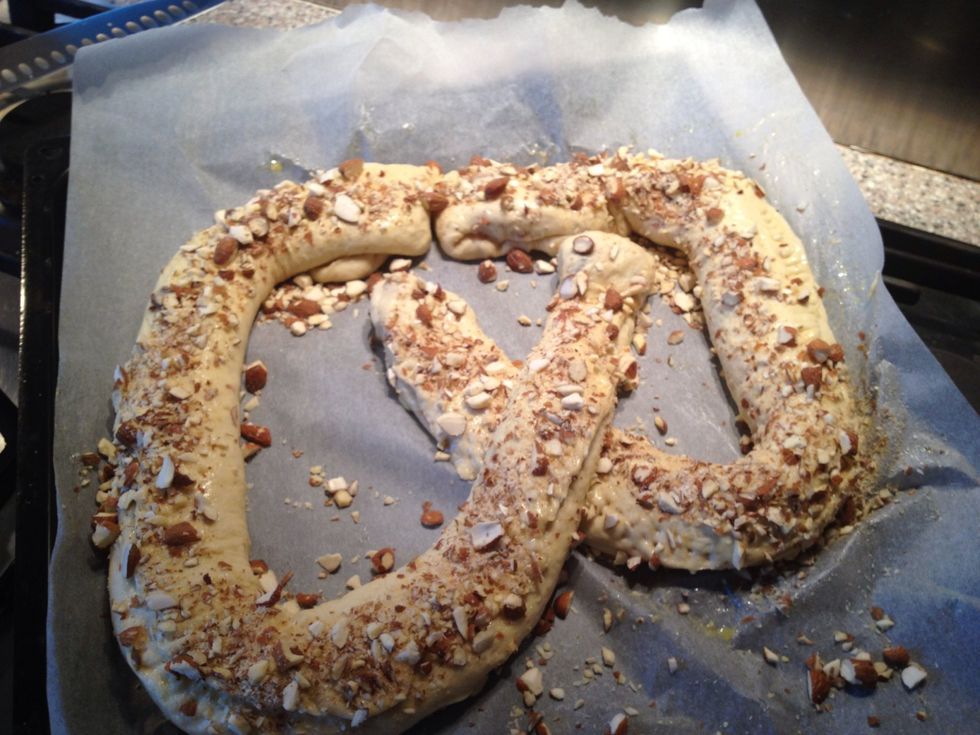 Sprinkle almonds. And let it rise again this time for 1/2 an hour turn in your oven at 435 f.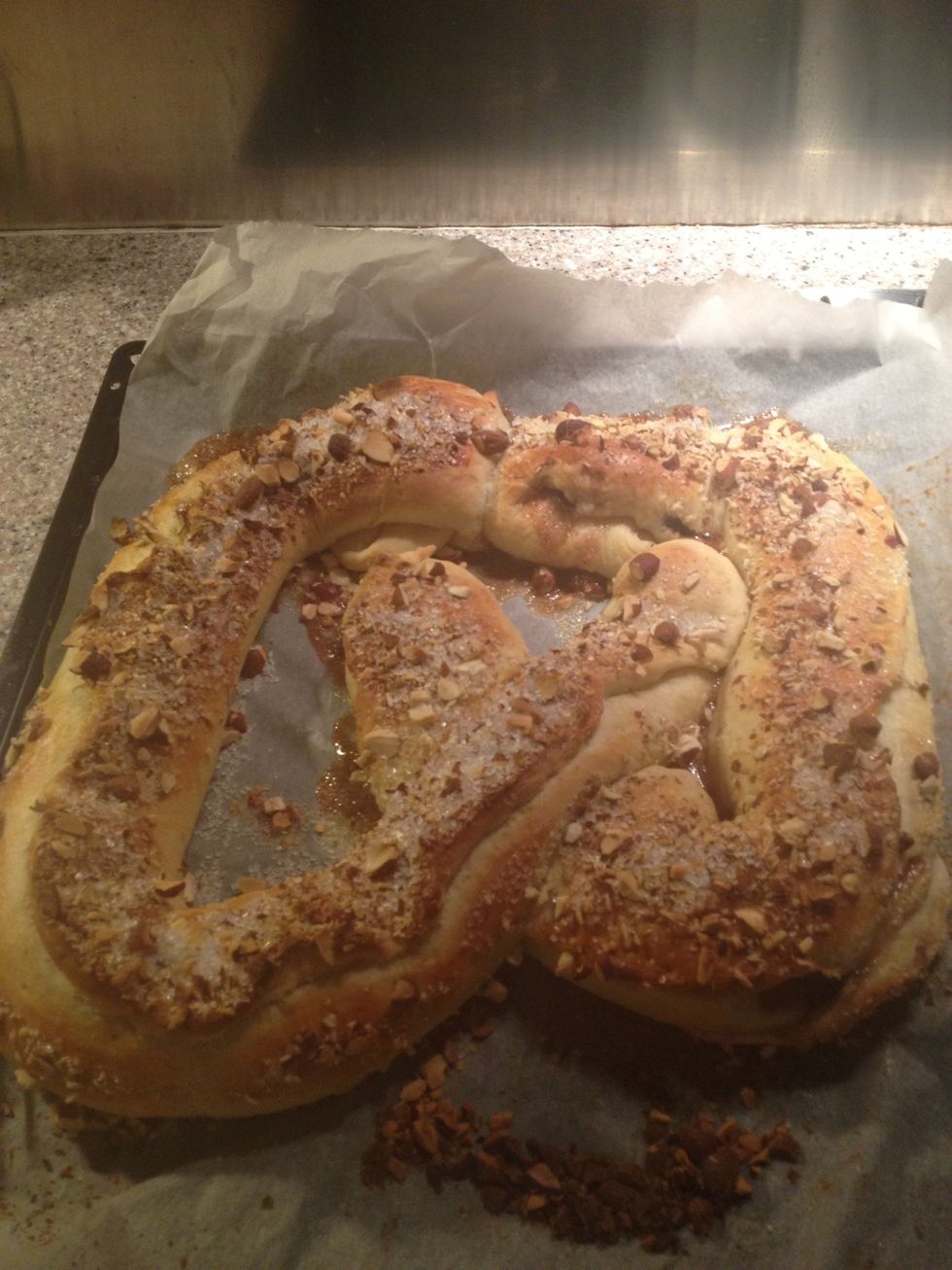 Bake for 15-17 minutes. Keep an eye on the beast. It can be burned in a minute. Well don't turn your oven in, Turn it on. Stupid Dane !
200.0ml Water
300.0g Margarine or butter
3.0 Eggs + 1 for basting
11.0g Dry yeast or 50 g fresh
3.0Tbsp Sugar
450.0g Flour
1.0pch Salt
225.0g Sugar
225.0g Margarine or butter
Cinnamon or cardamom to tast
1.0c Or more, raisins or other dried fruit
Sugar for decoration
2.0 Handfuls of chopped almonds