How to bake giant heirloom lima beans
This recipe is for baked limas in a tomato pepper sauce. Think you don't like limas? Give them another try! Heirloom varieties, such as Christmas limas, have a full-bodied, nutty, chestnut-like taste.
437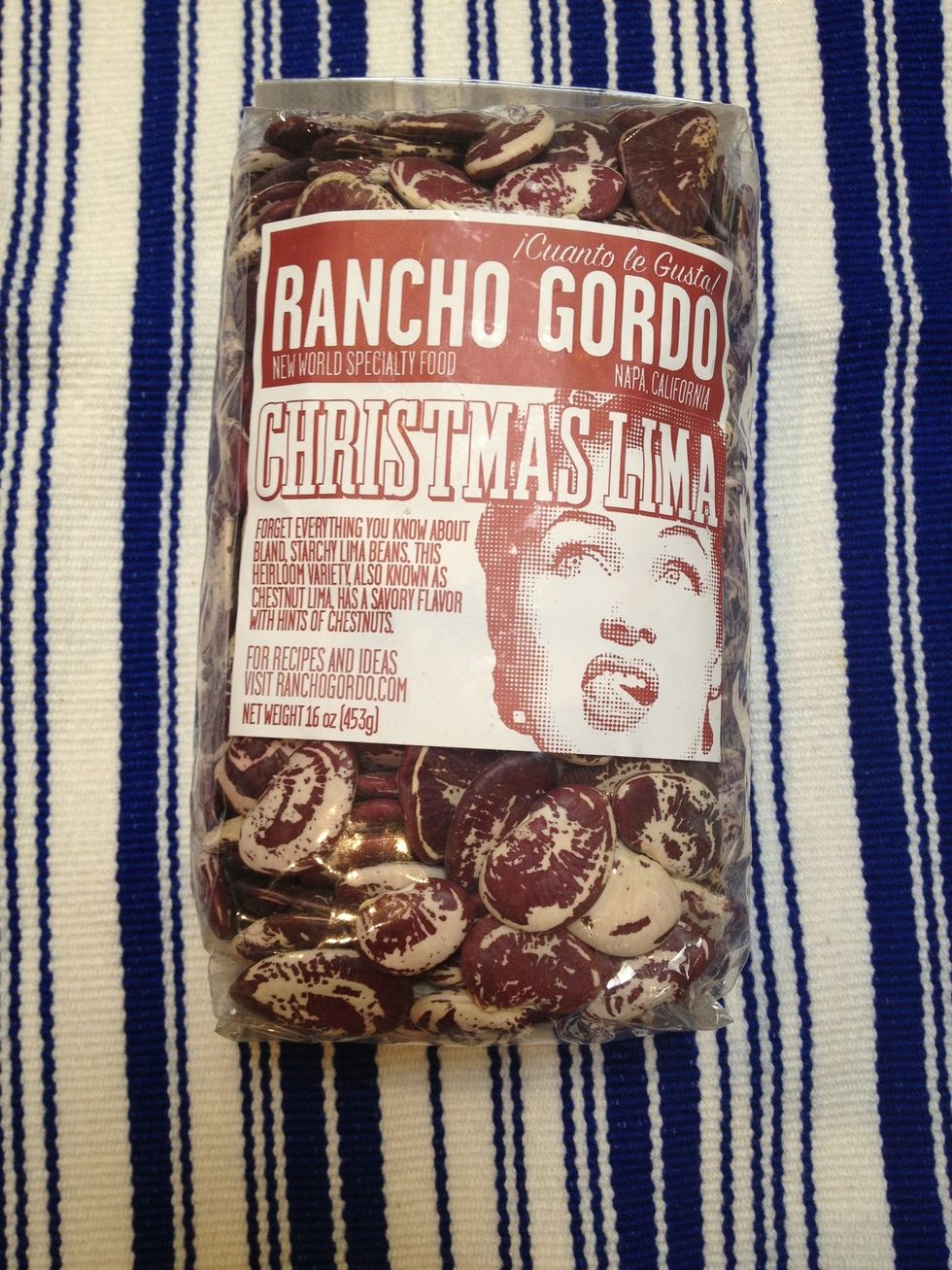 I love these Christmas lima beans, produced by Rancho Gordo. This heirloom variety, which is often called the chestnut lima, is a rather large white bean with maroon spots and swirls.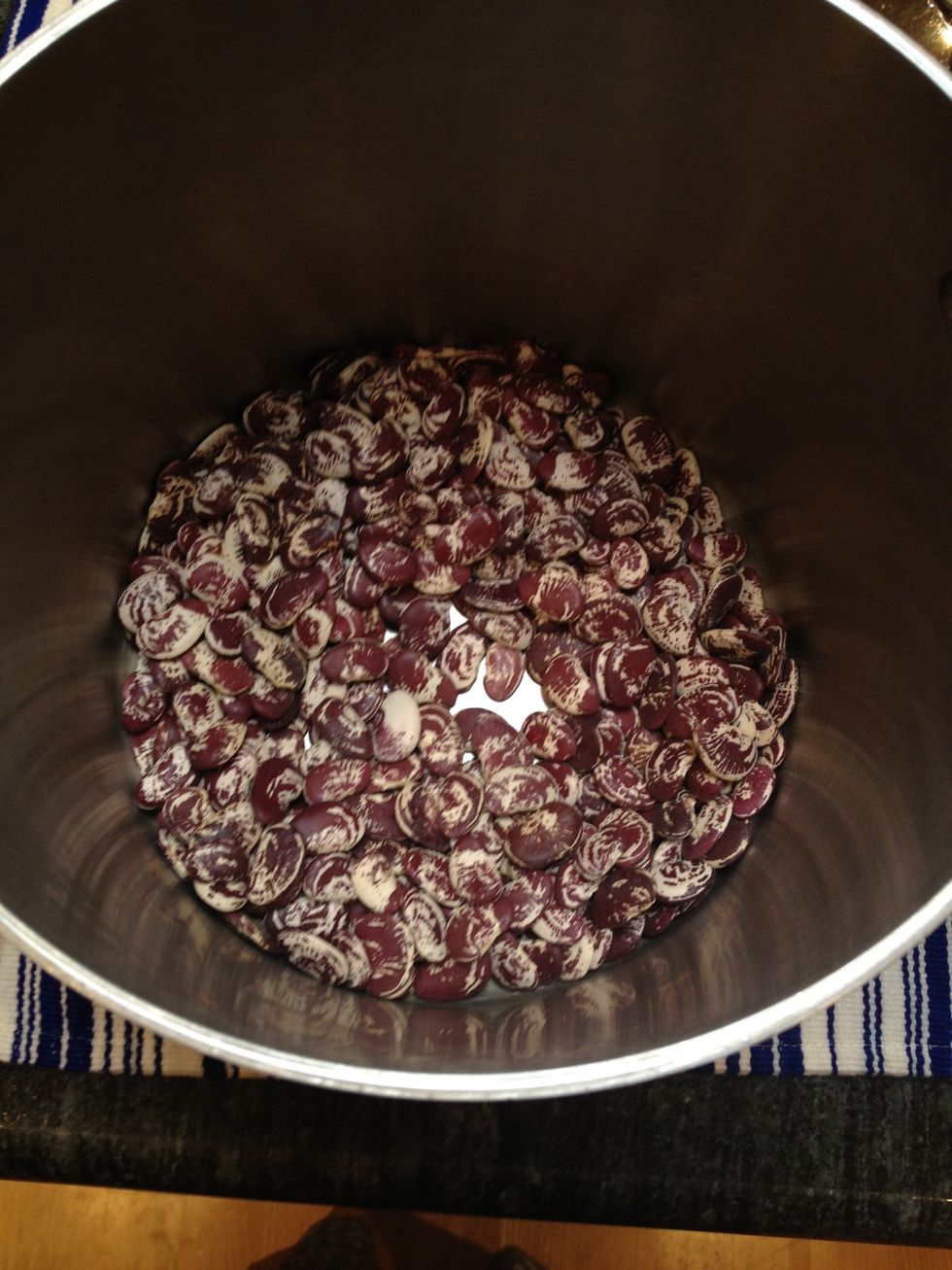 Rinse the beans and then throw them in a large soup pot or Dutch oven.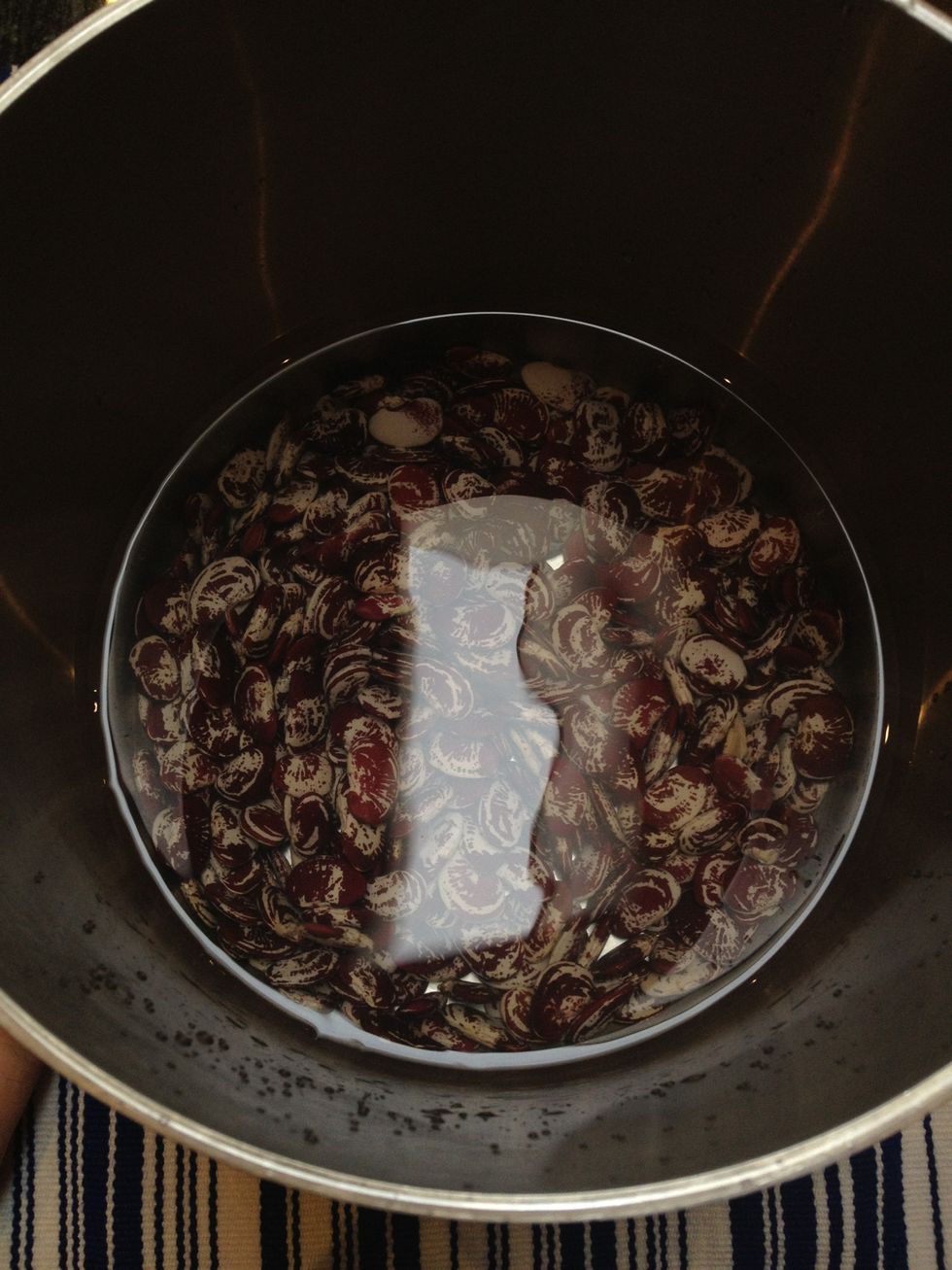 Cover with water by a couple inches and let soak. If you are using fairly new beans, they will only need to soak for an 2 - 4 hours.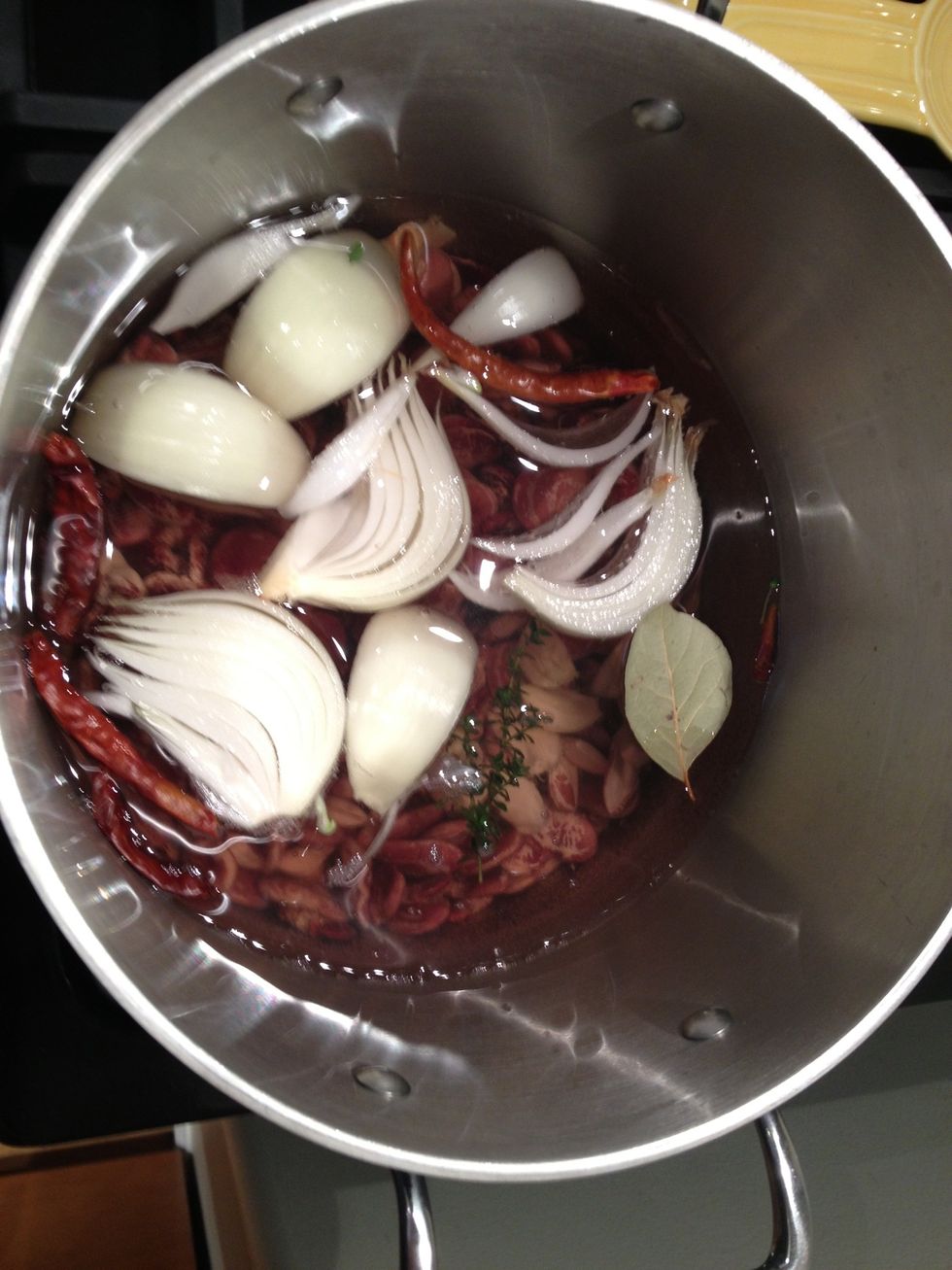 Add the chile de arbols, onion, half of the garlic, bay leaf and thyme.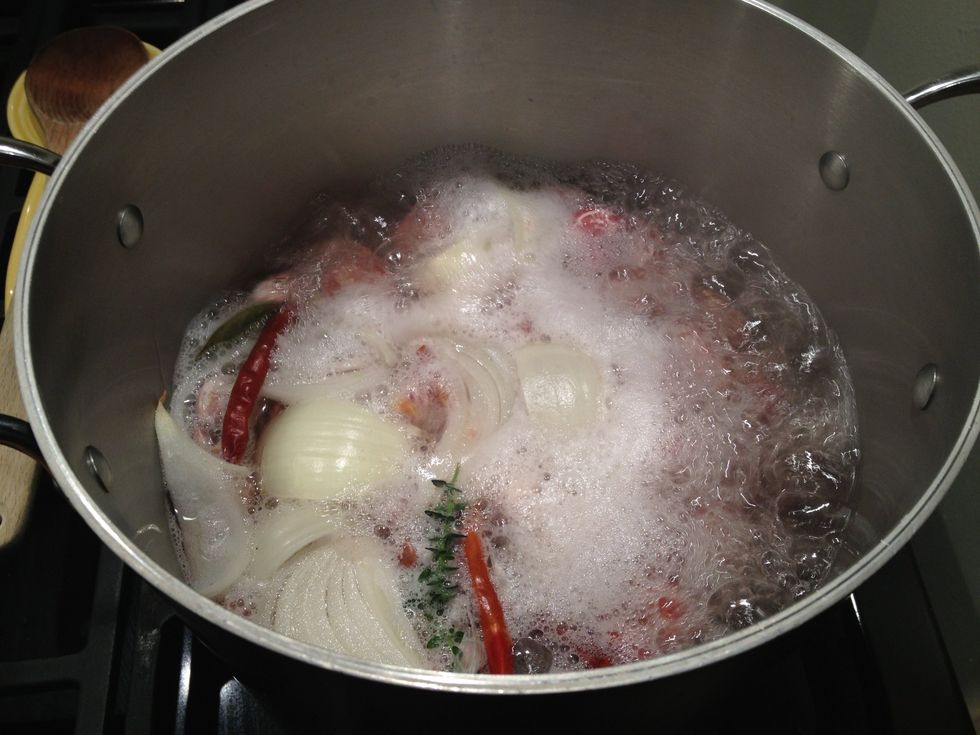 Bring to a gentle boil. Reduce the heat, cover and simmer for an hour. Add salt to taste, and continue to simmer gently until beans are tender. You will probably want to check every 10 minutes or so.
While the beans are simmering, you can prep the tomato pepper sauce. Start by gathering your ingredients and pre-heating the oven to 350 degrees F.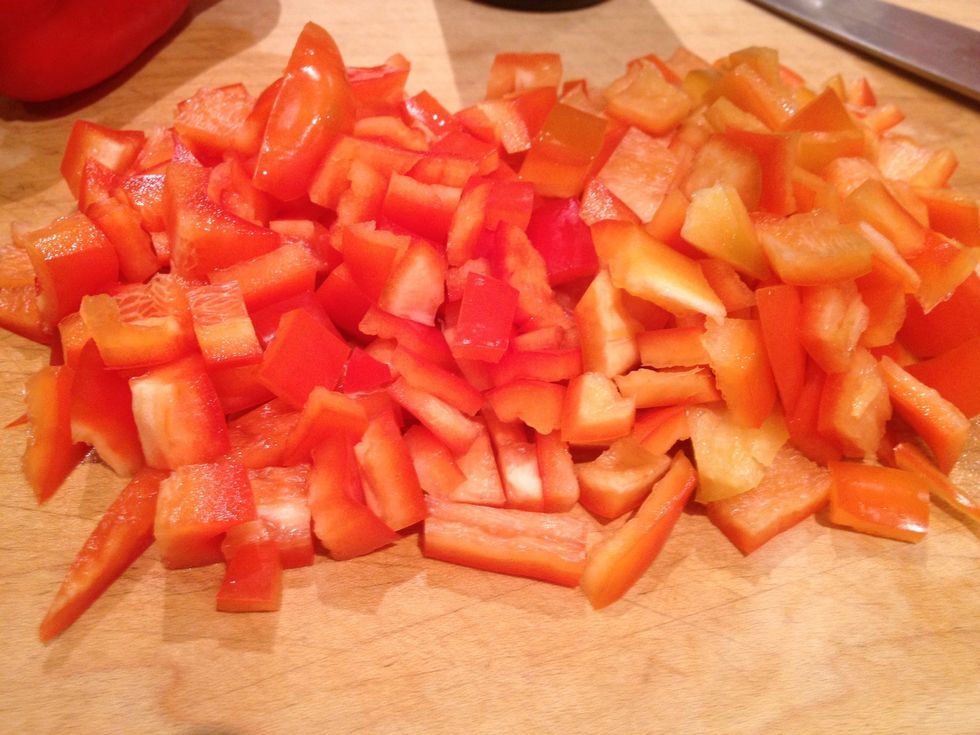 Chop the red peppers.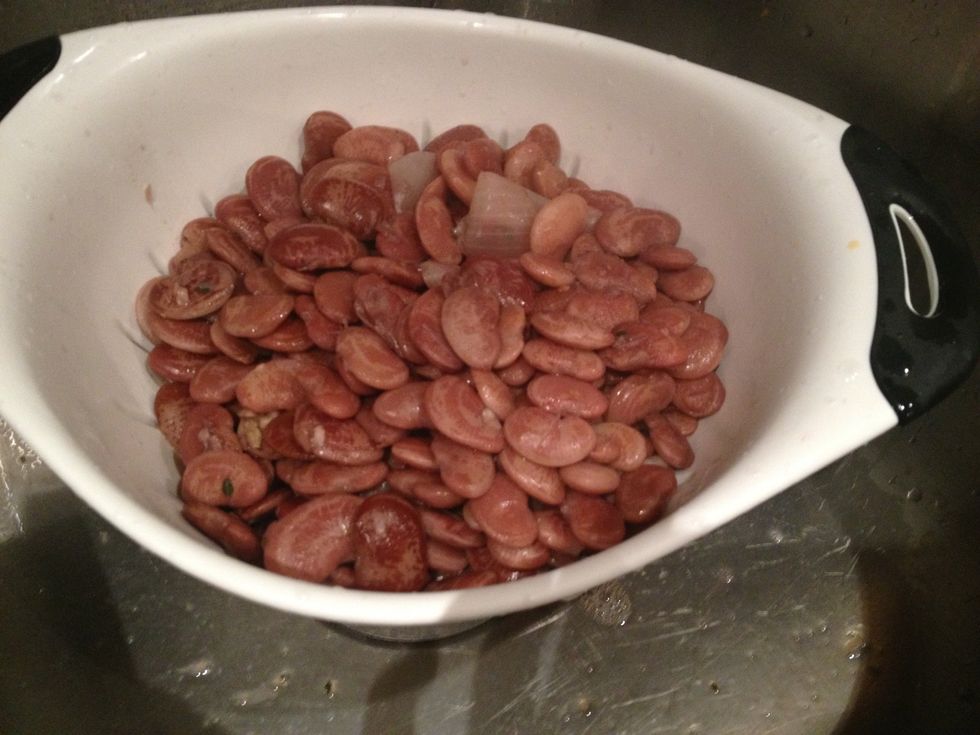 When the beans are done, remove from the heat. Take out the chiles, onion, bay leaf and thyme sprigs. Set a colander over a bowl, and drain the beans.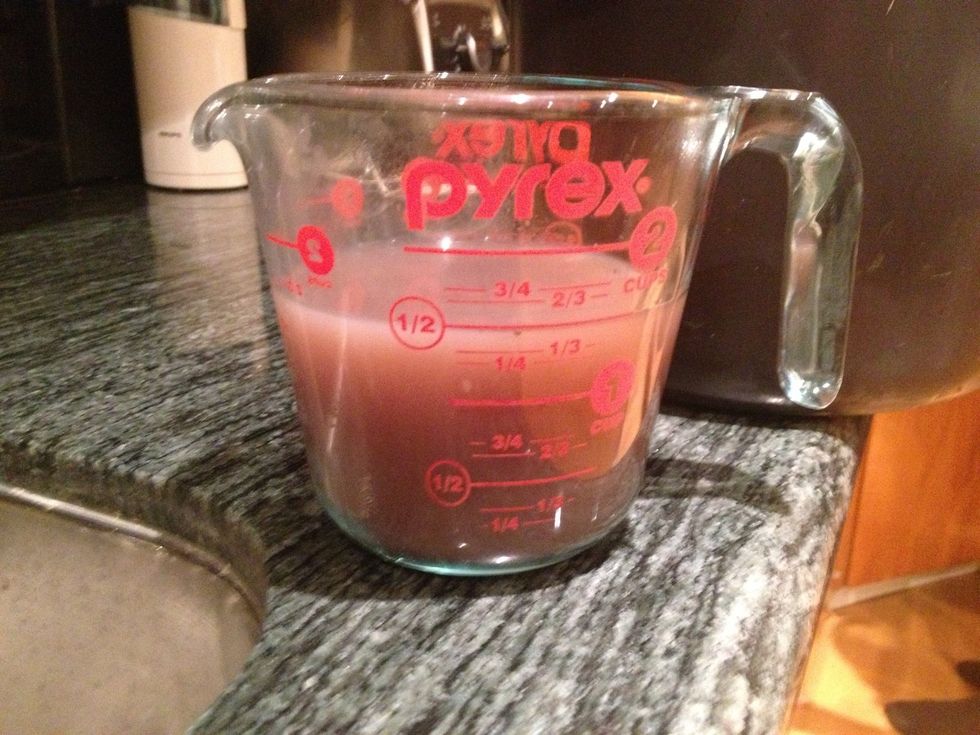 When you drain the beans, you want to do it over a bowl, so that you retain the cooking stock.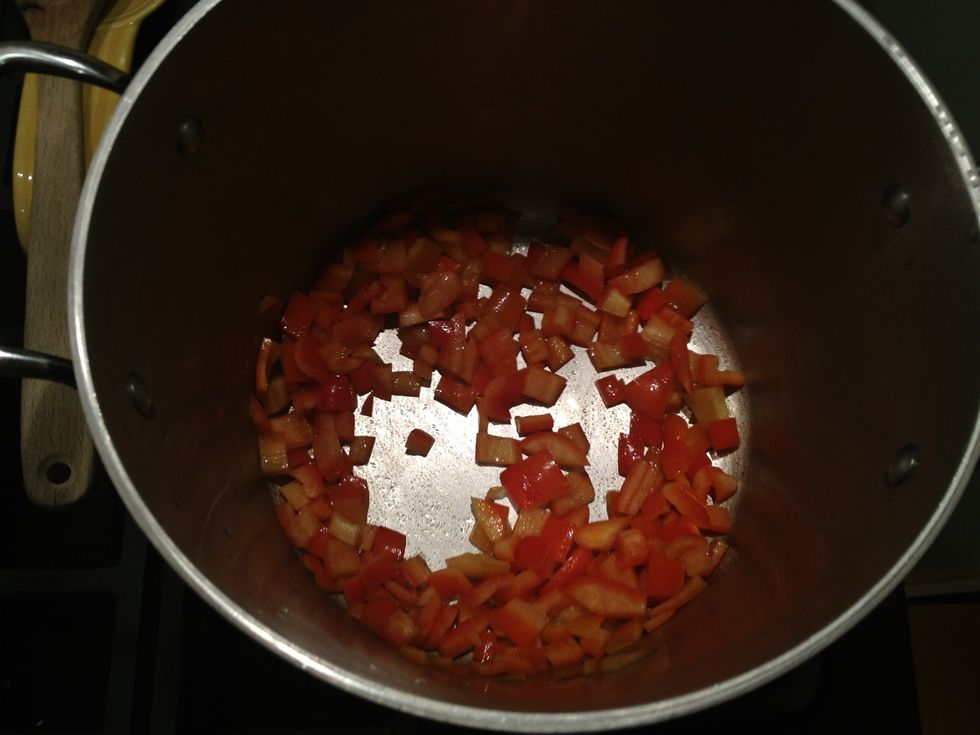 Heat 1 tablespoon of the olive oil over medium heat and add the red pepper. Cook, stirring often, until tender. Add the remaining garlic, and cook, stirring, until fragrant, 30 seconds to a minute.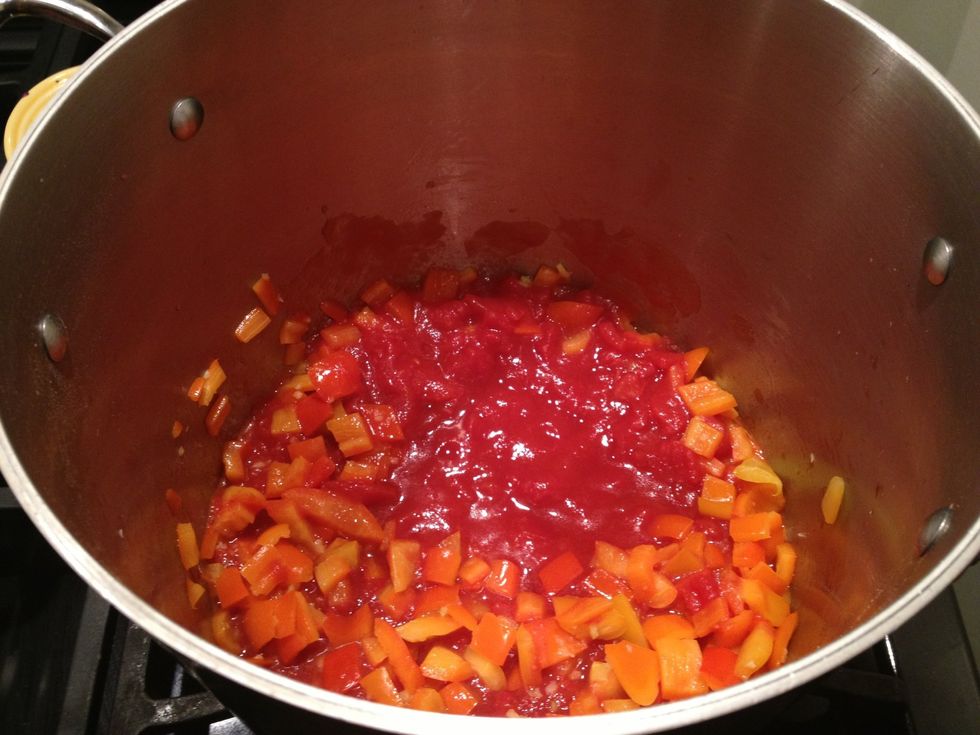 Add the chopped tomatoes.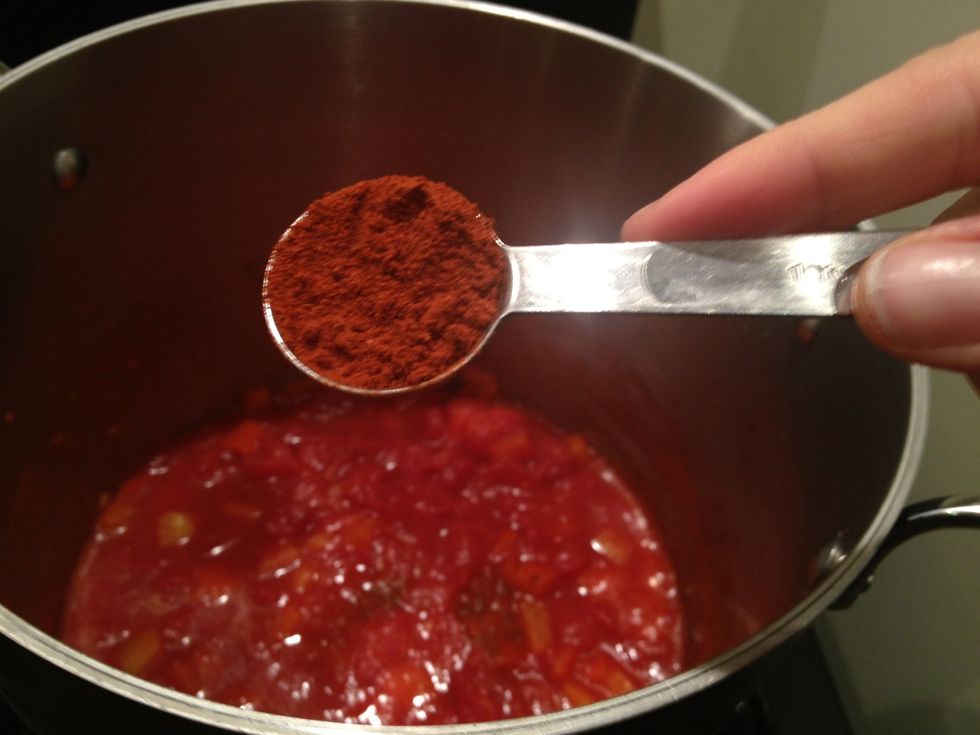 Add the red pepper flakes, paprika and salt to taste.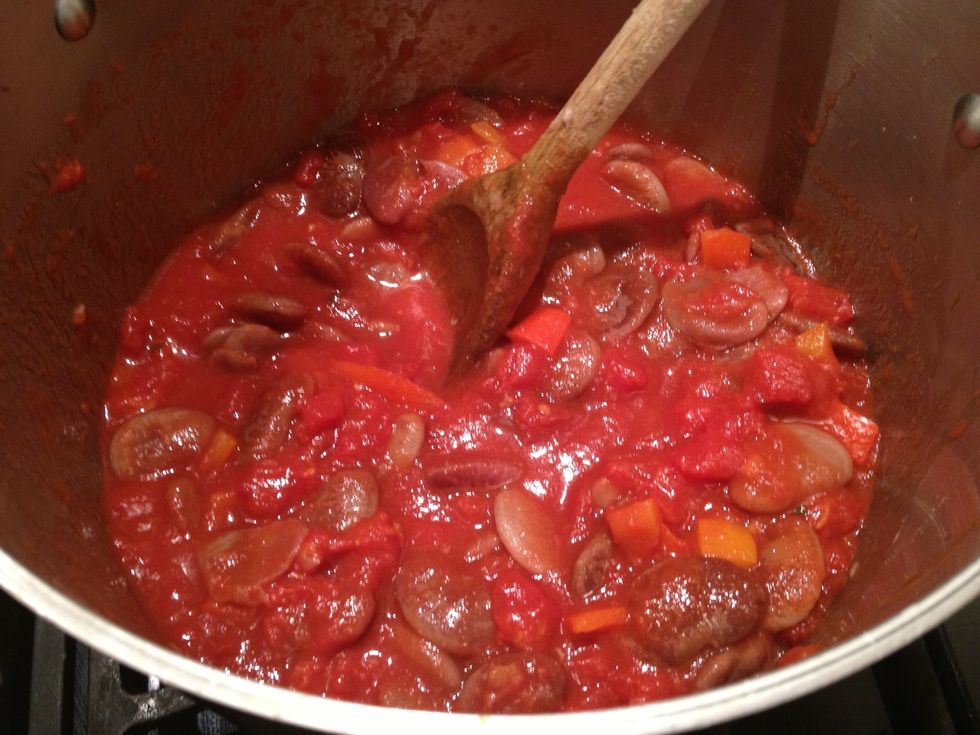 Cook, stirring often, until the tomatoes have cooked down. This took me about 12 minutes. Then add the beans.
Add 1 1/2 cups of broth (retain the rest of the broth). Then stir in the parsley.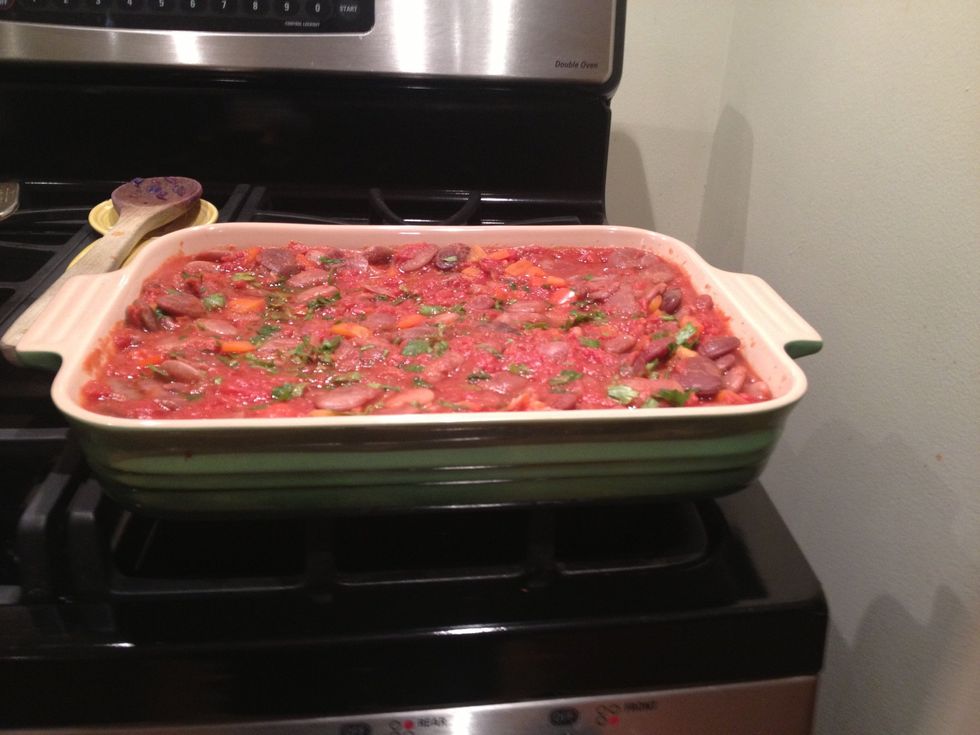 Transfer to a baking dish.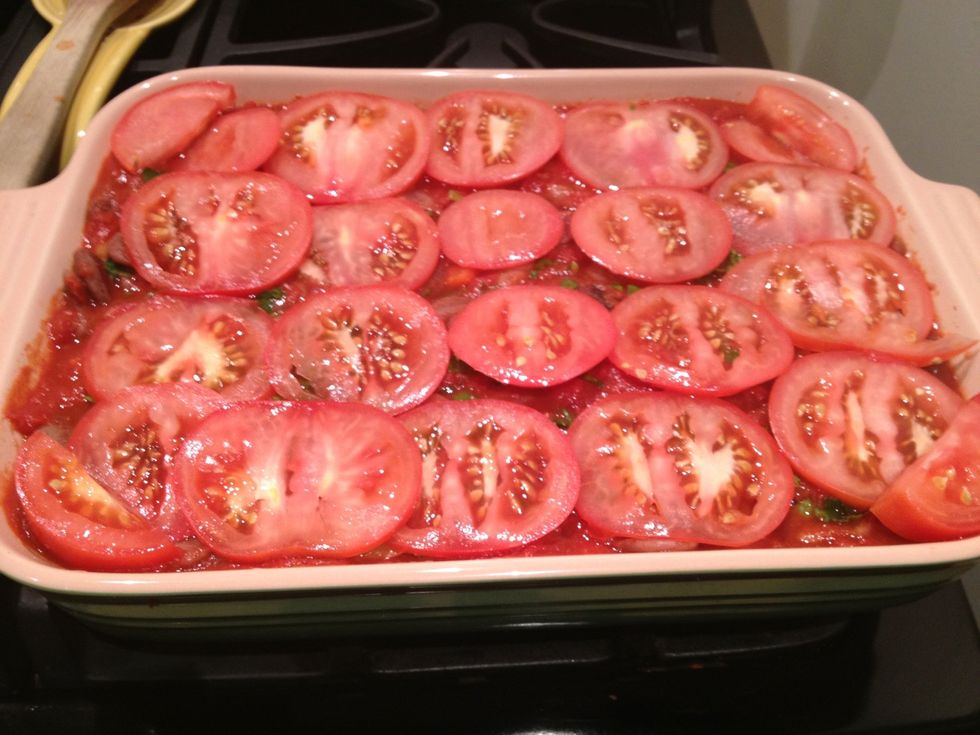 Slice the remaining two tomatoes and arrange on top.
Stick in the oven, and bake for one hour at 350 degrees. Check periodically to make sure the beans aren't drying out. If they are, add about 1/2 cup of the reserved broth.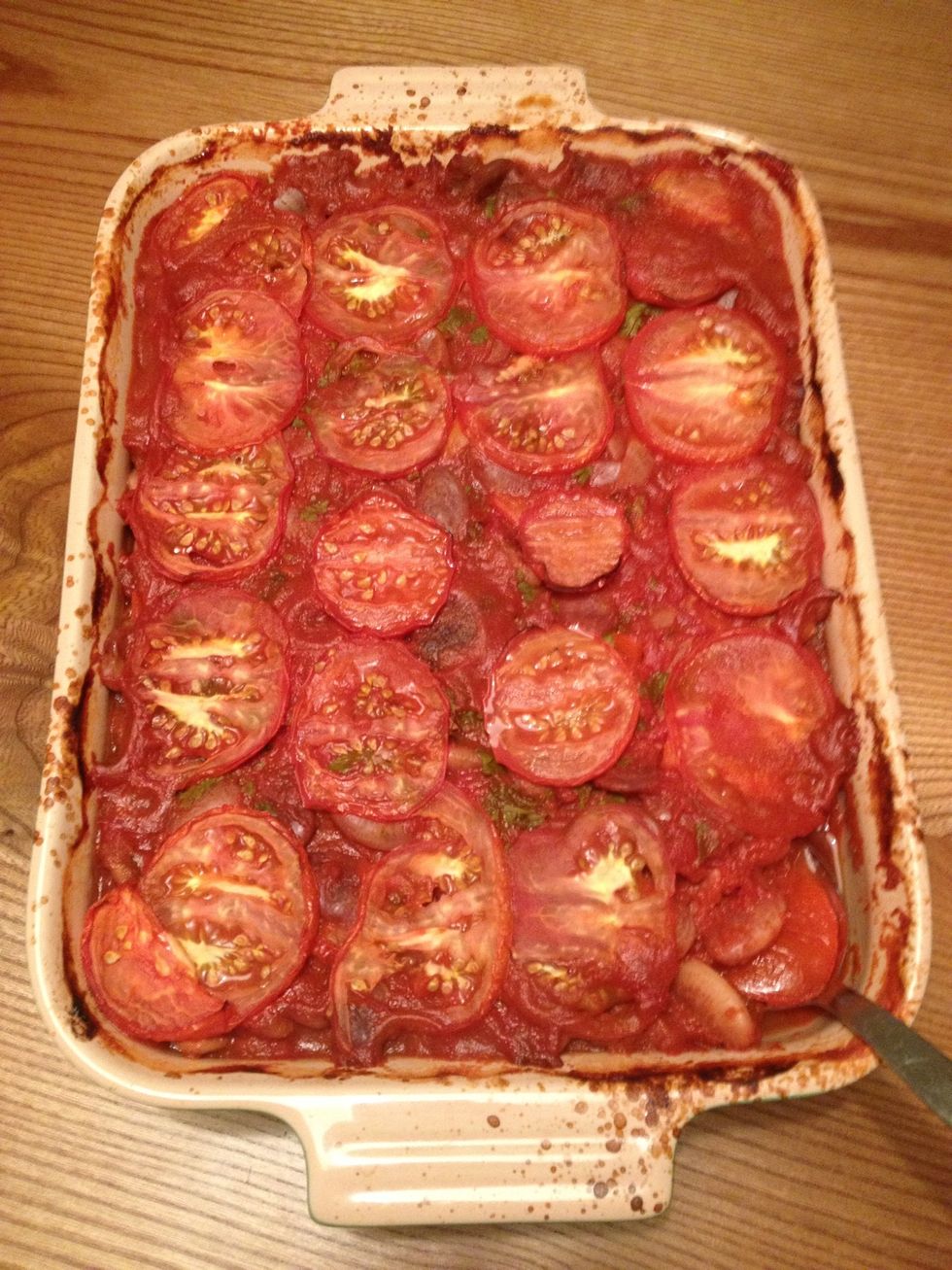 Serve hot or warm. Recipe adapted from one by Martha Rose Shulman in the NYTimes.
1.0lb Dried lima beans, such as Christmas limas
Water
1.0 Onion, quartered
6.0 Dried chile de Arbols
4.0 Garlic cloves, smashed
1.0 Bay leaf
2.0 Sprigs of fresh thyme
Salt
2.0Tbsp Extra virgin olive oil
2.0lb Tomatoes, fresh or canned, peeled and chopped
3.0 Red pepper, diced
Hot red pepper flakes
Paprika
Fresh parsley
2.0 Large tomatoes, fresh (reserved for top of dish)
San Francisco, California