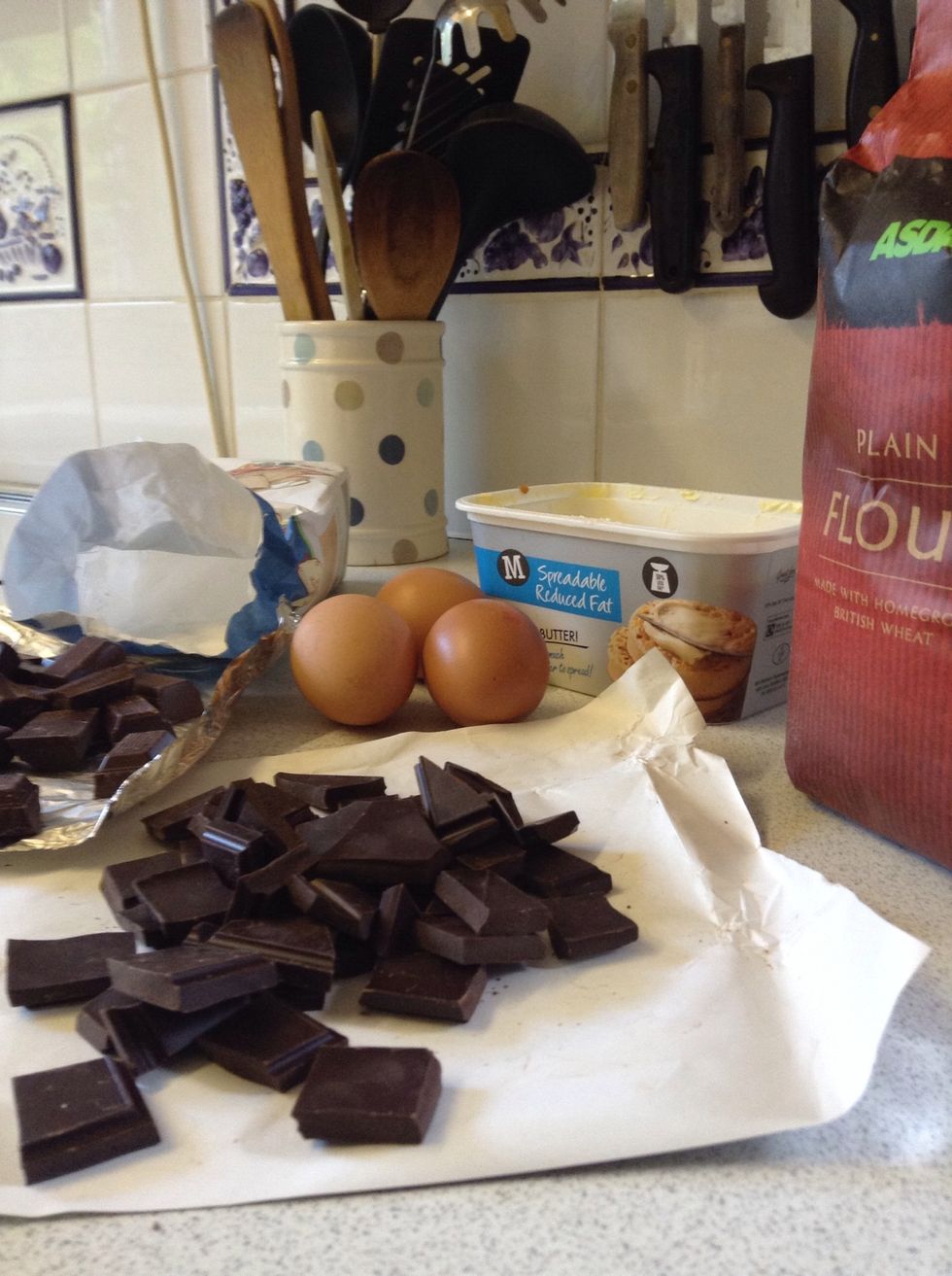 Gather ingredients- chop 54-60% cocoa solids into small pieces and 70% into coffee bean sized pieces.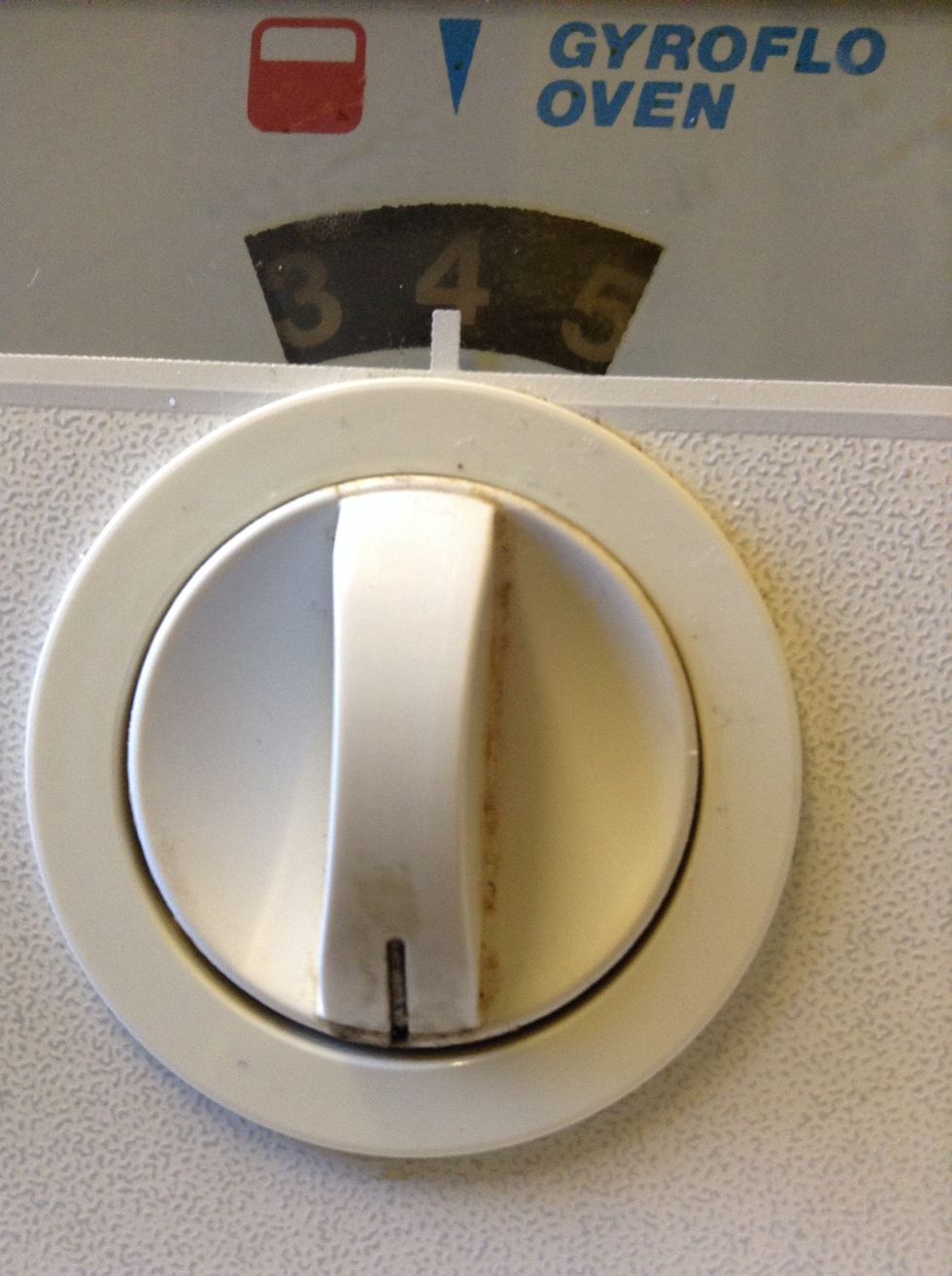 Pre-heat oven to gas mark 4, 180 degrees C or 350 Fahrenheit.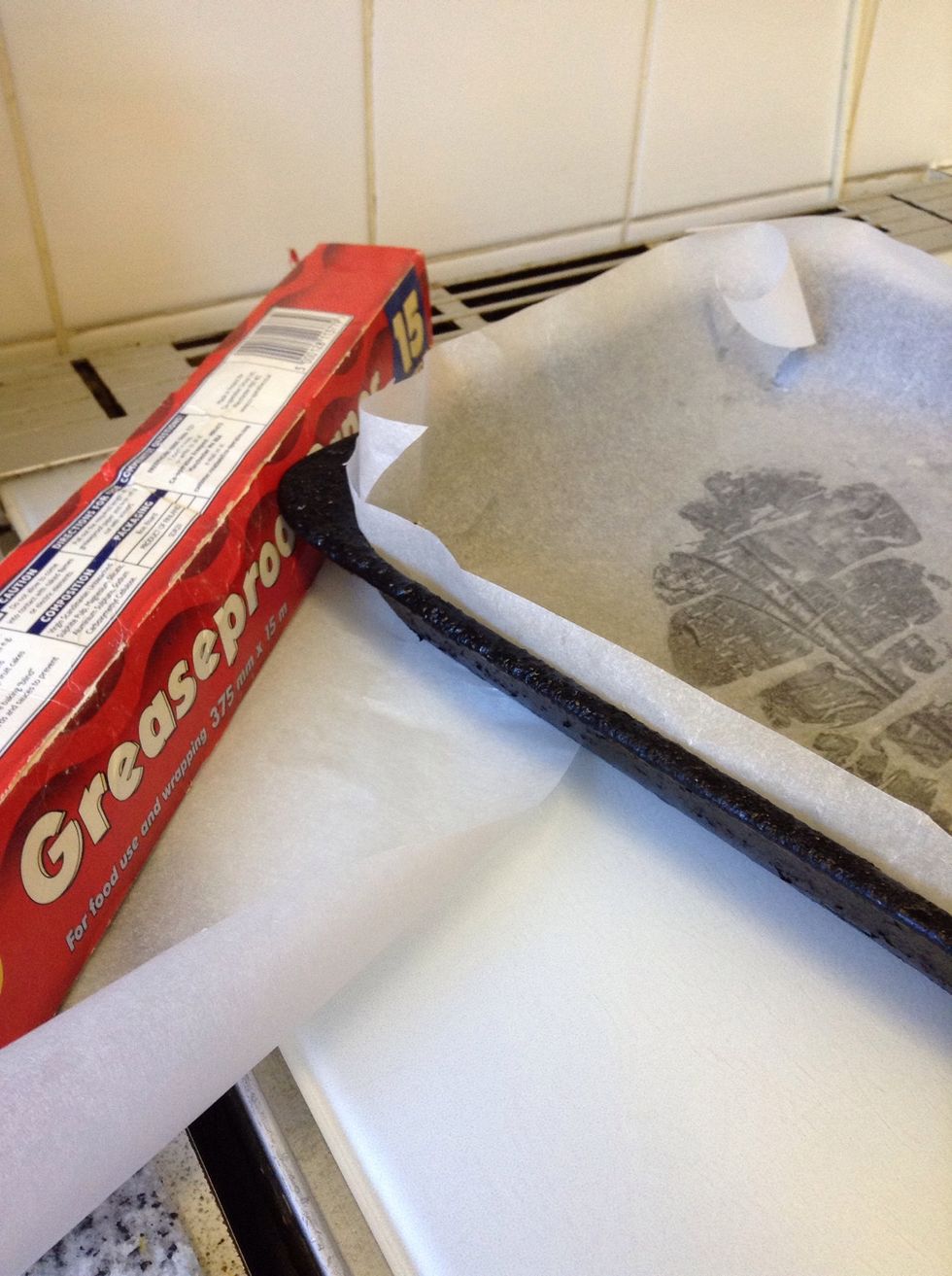 Line a baking tray with baking parchment.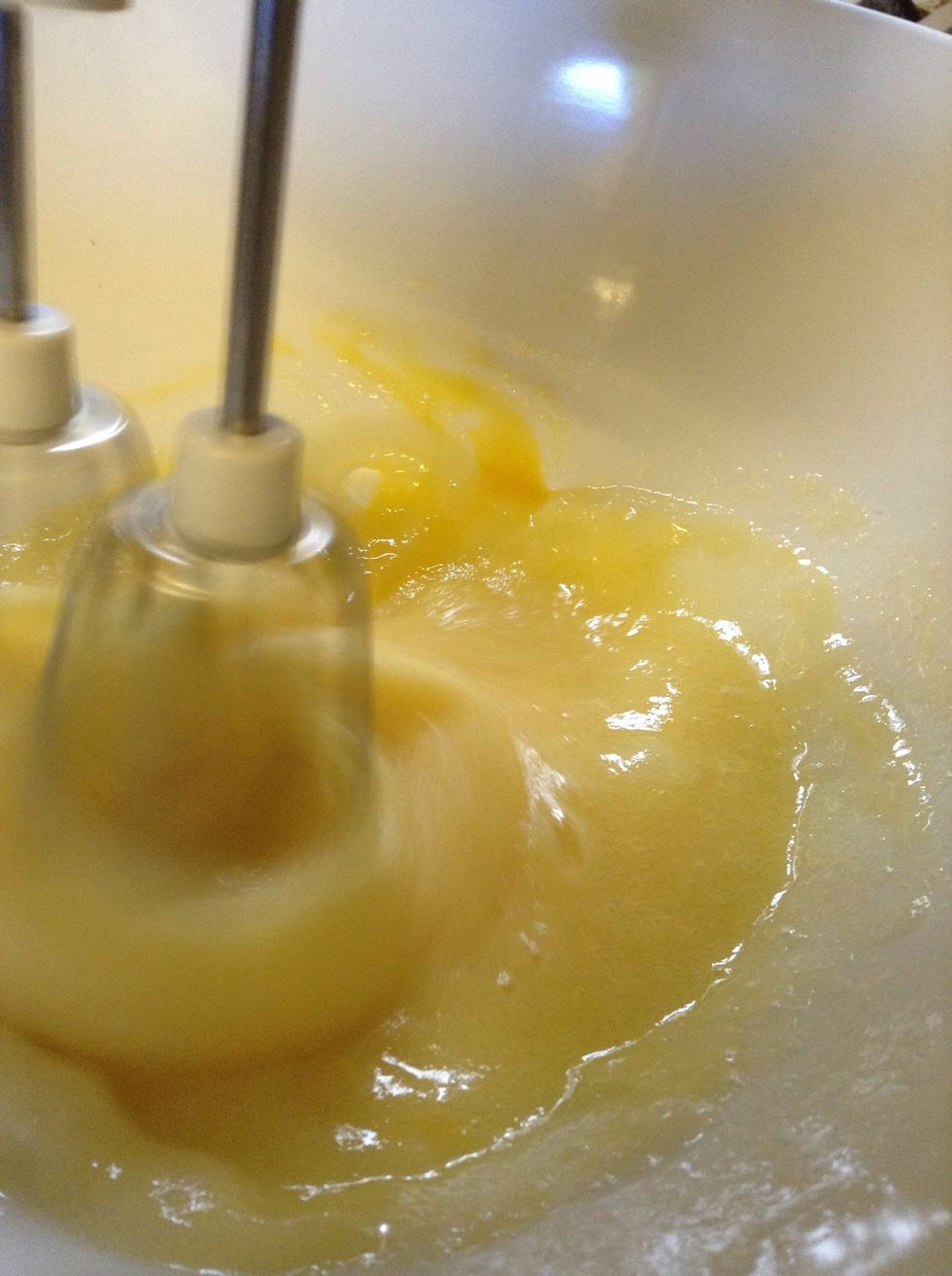 Whisk eggs and sugar with an electric or hand whisk, then set aside.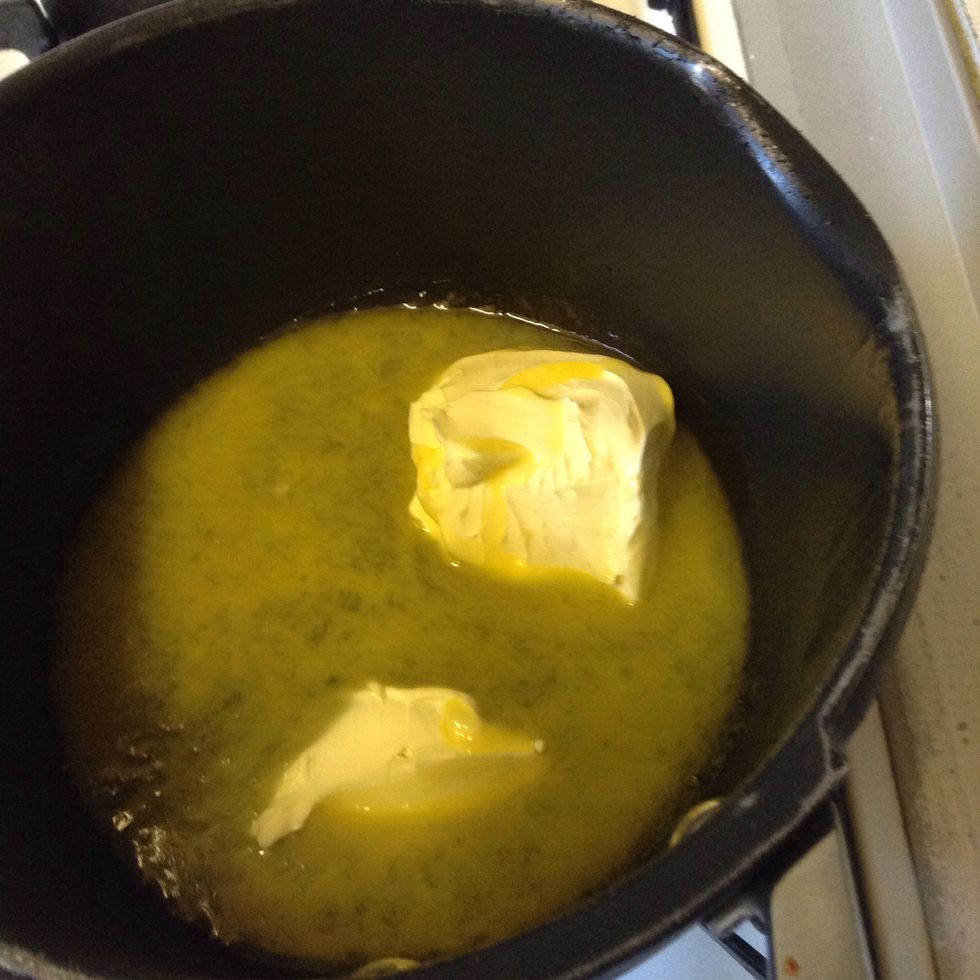 Melt butter on medium heat until completely melted.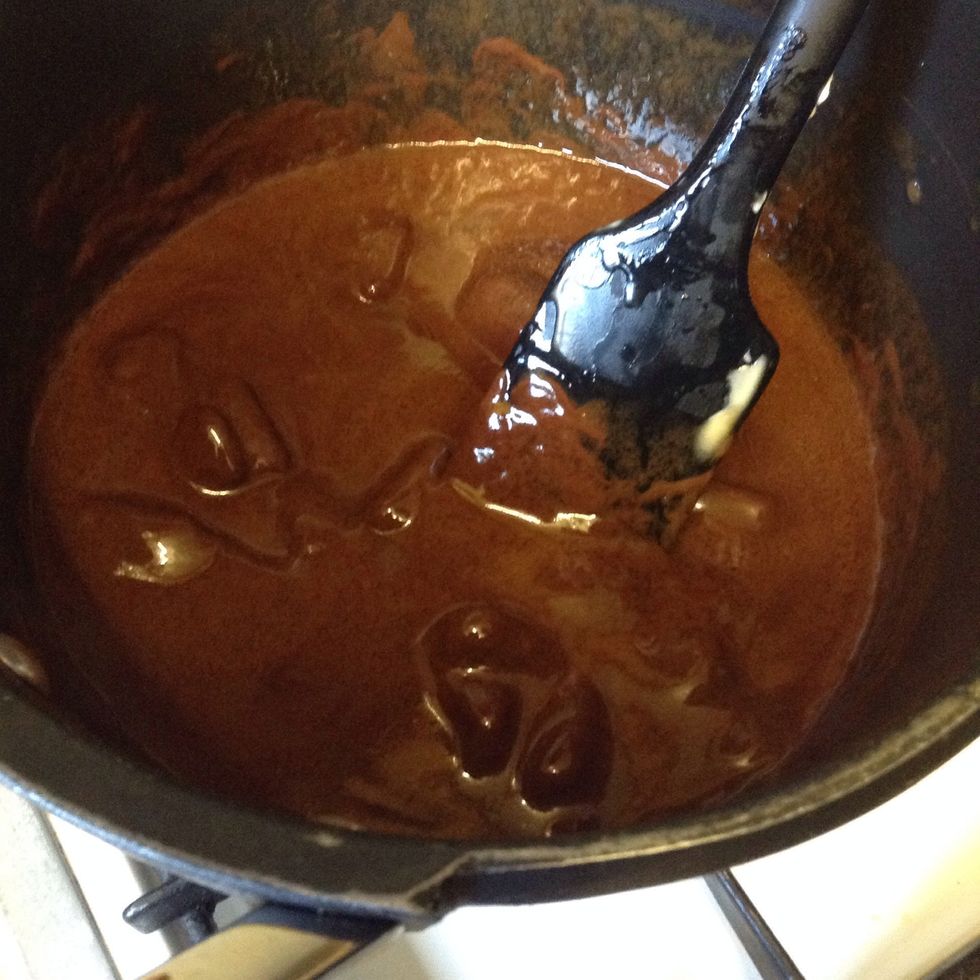 Turn off heat, then add 54-60% chocolate and a third of the 70%. Stir until combined.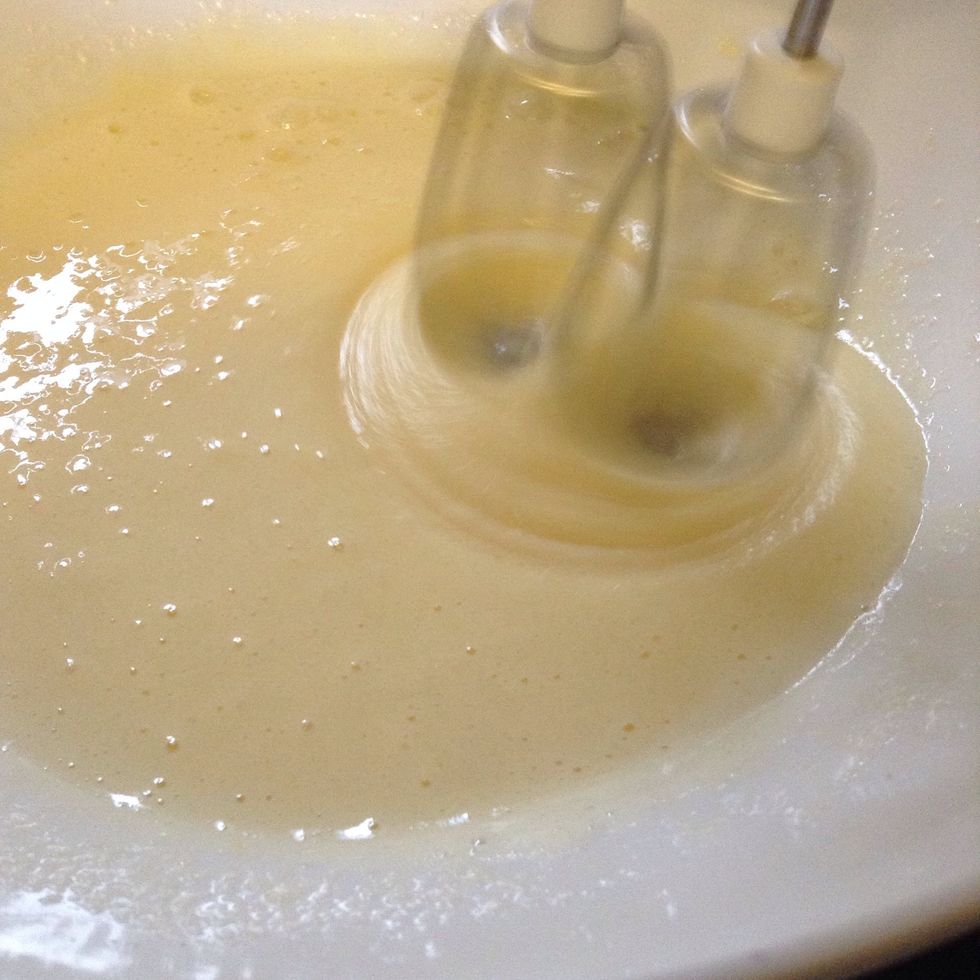 Whisk the eggs a little more until they get paler.
Whisk chocolate/butter mixture in to the eggs to make a smooth paste.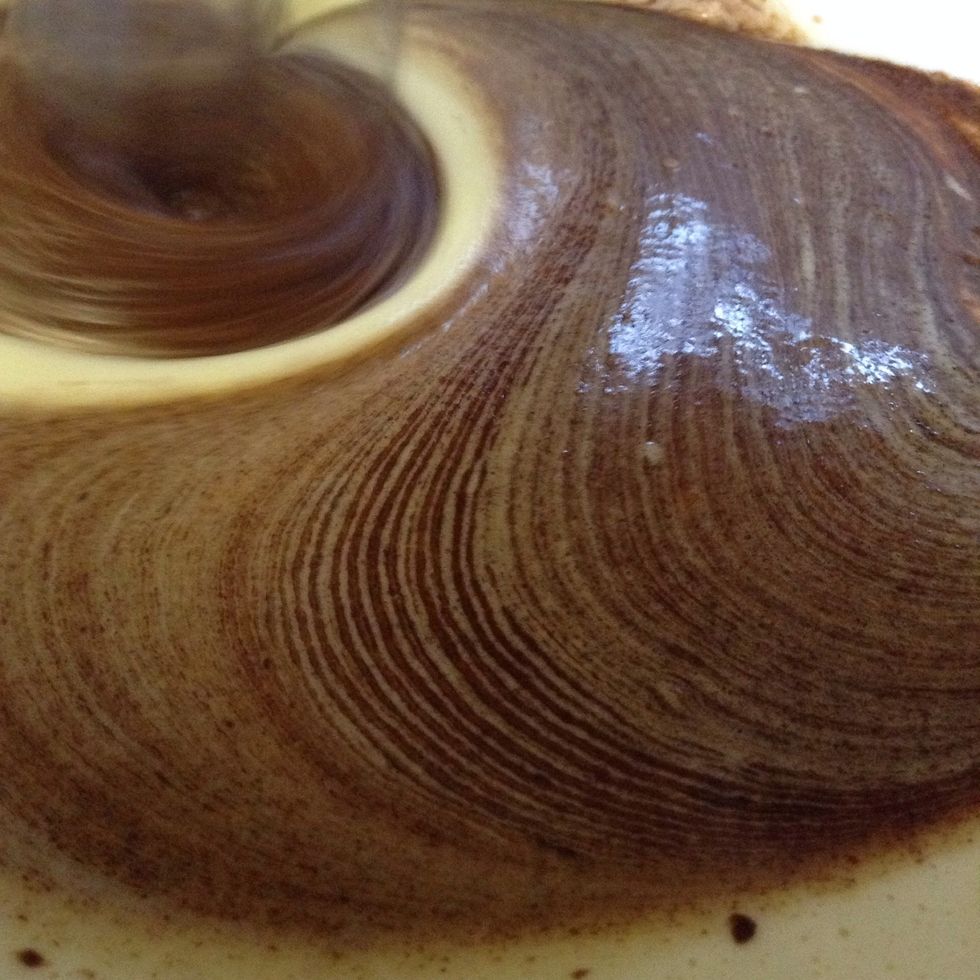 Whisk!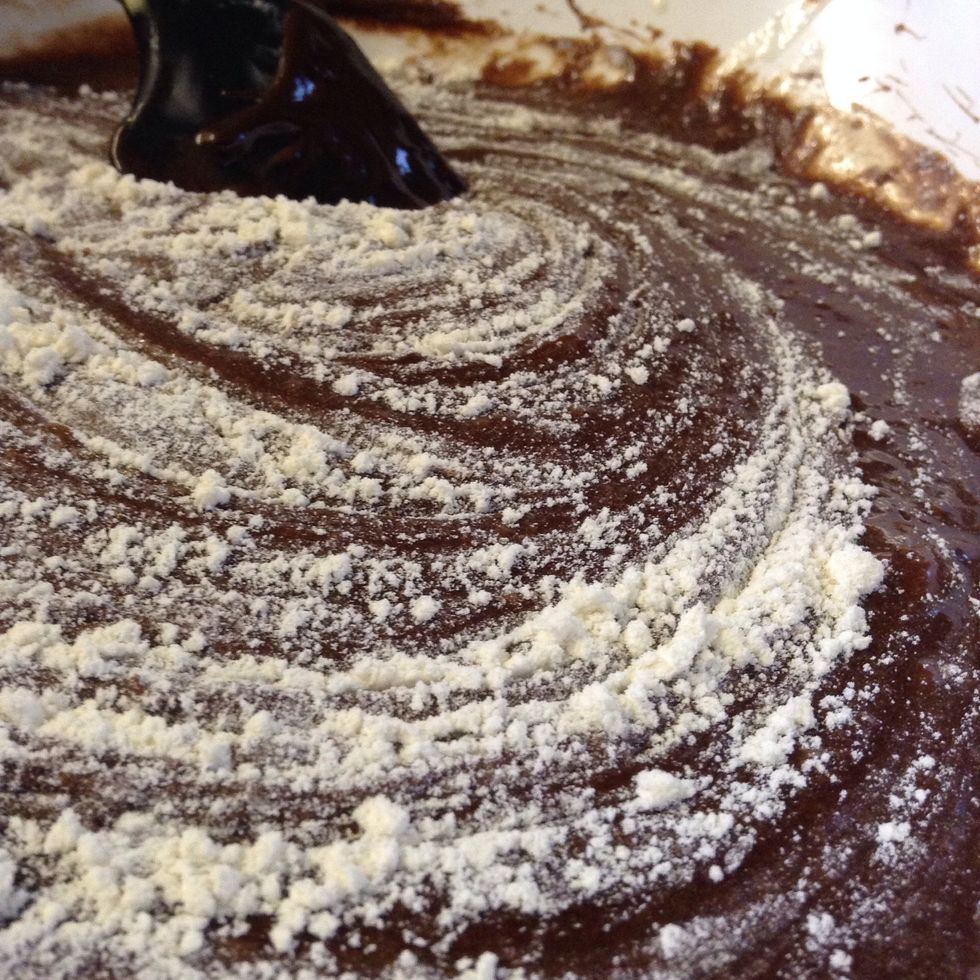 Sift flour and stir gently with a spatula until combined.
Add in the remaining chocolate.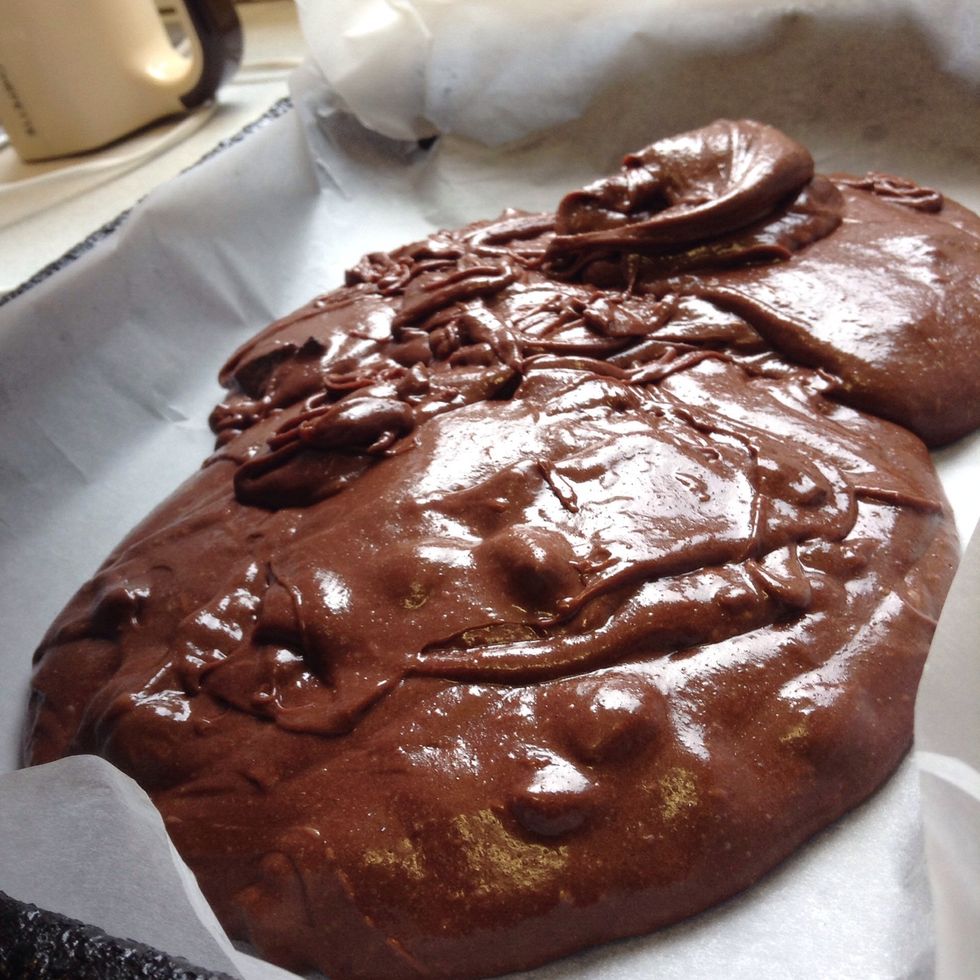 Pour into tray and smooth out with a spatula.
Bake for 18-20 minutes or until the edges are starting to crack and the centre is soft but not liquid. Remove from oven but leave in tray to cool.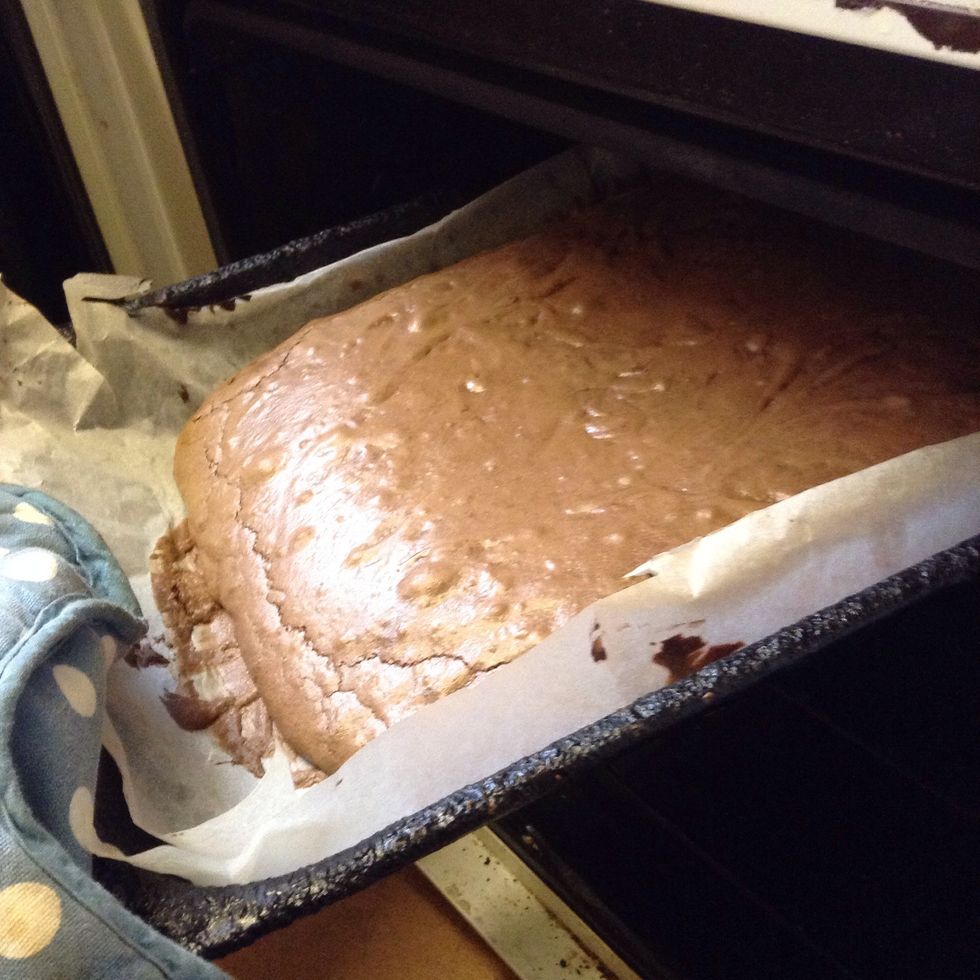 Remove from oven.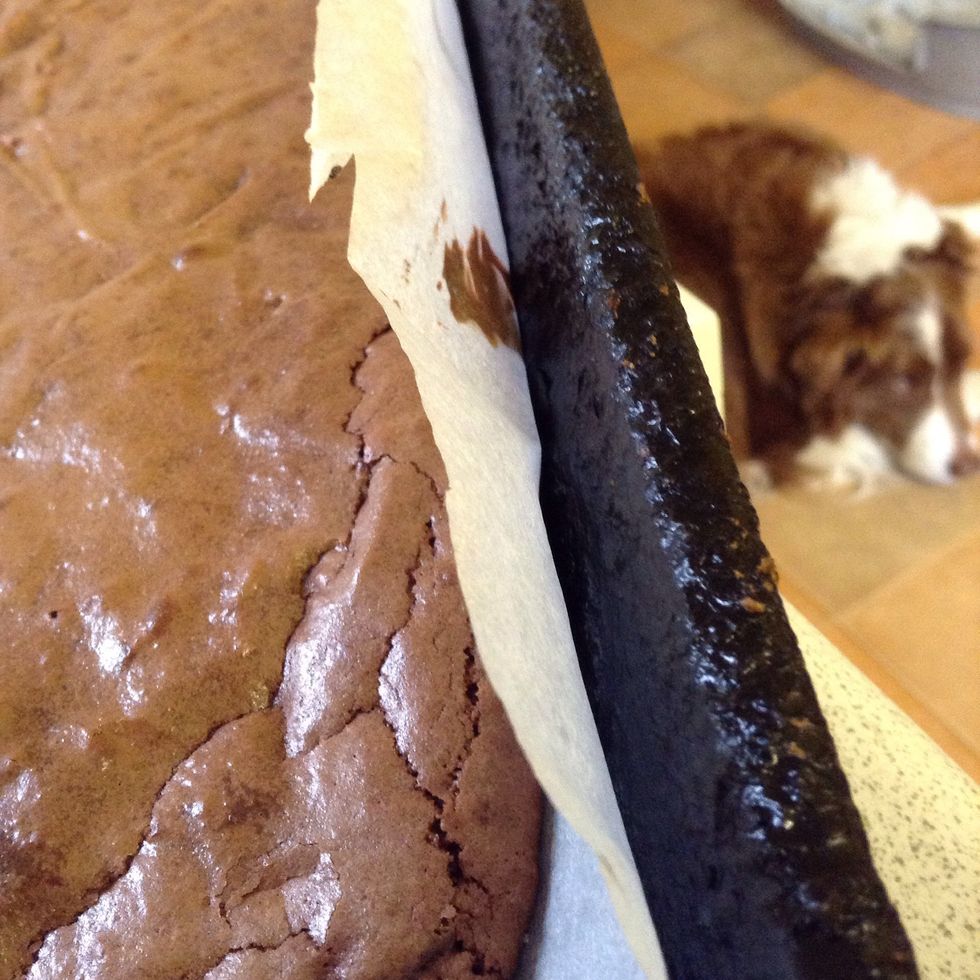 Yumm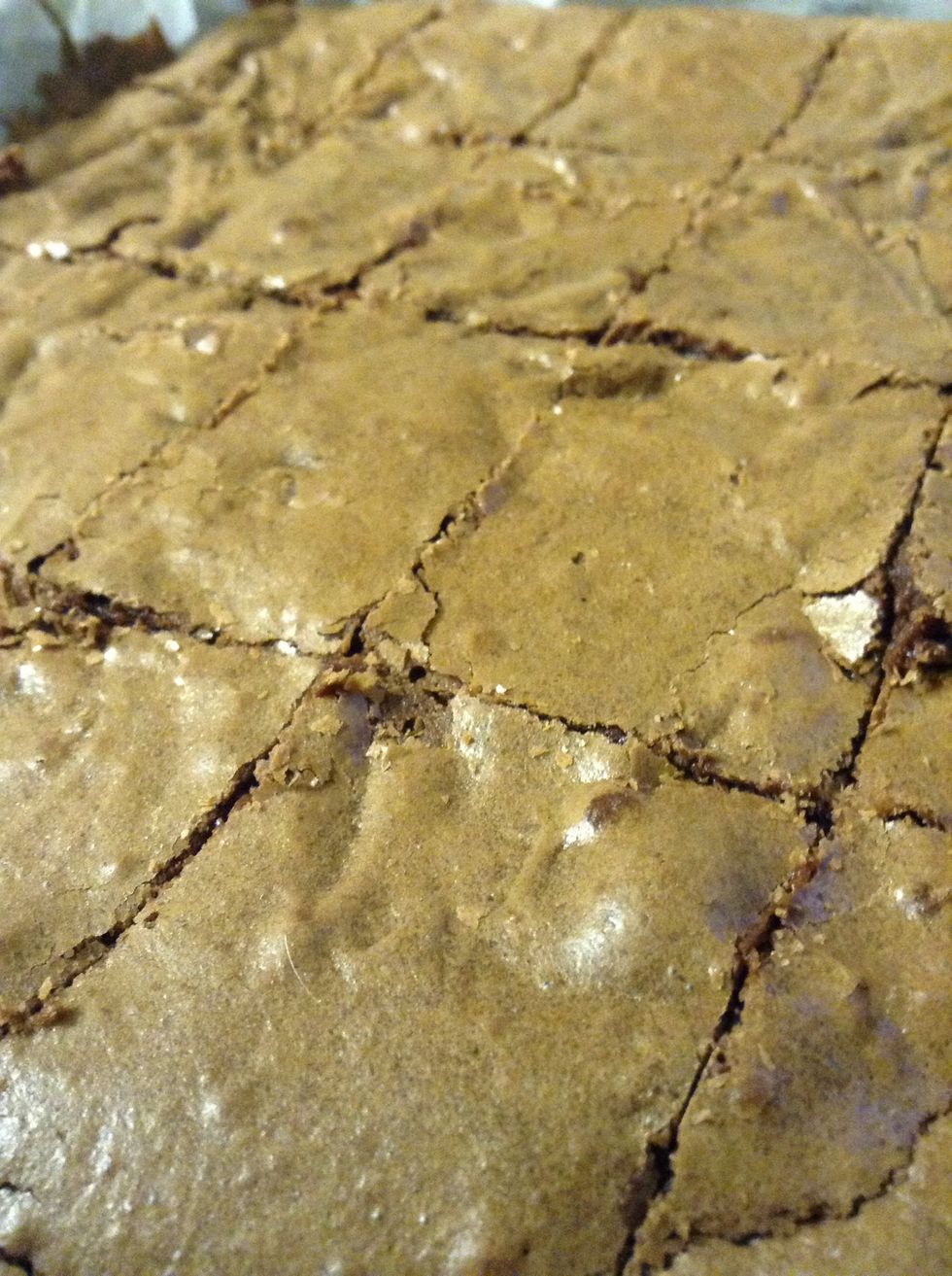 Cut up as you wish, they are pretty rich so smaller pieces are good.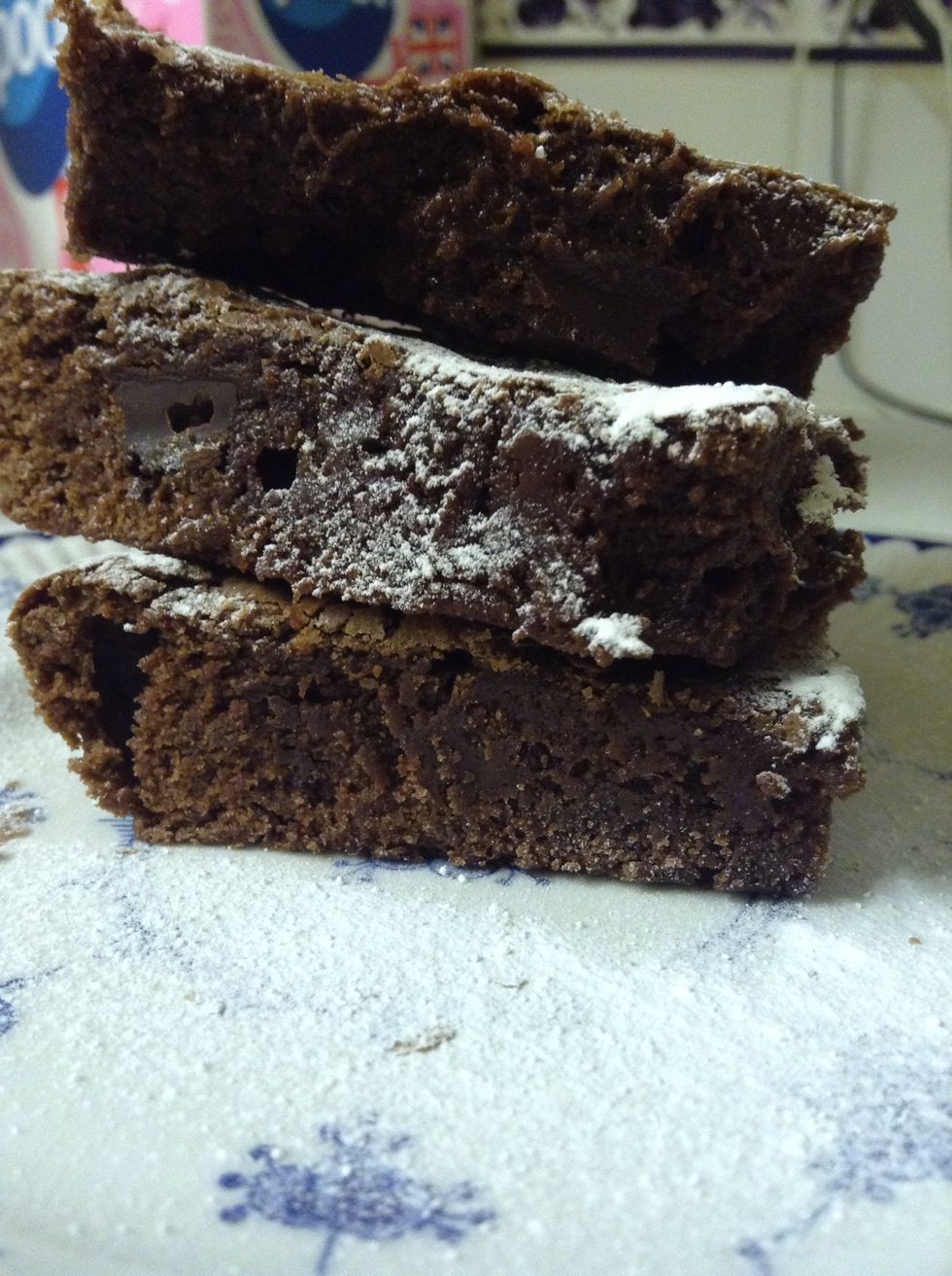 Delicious!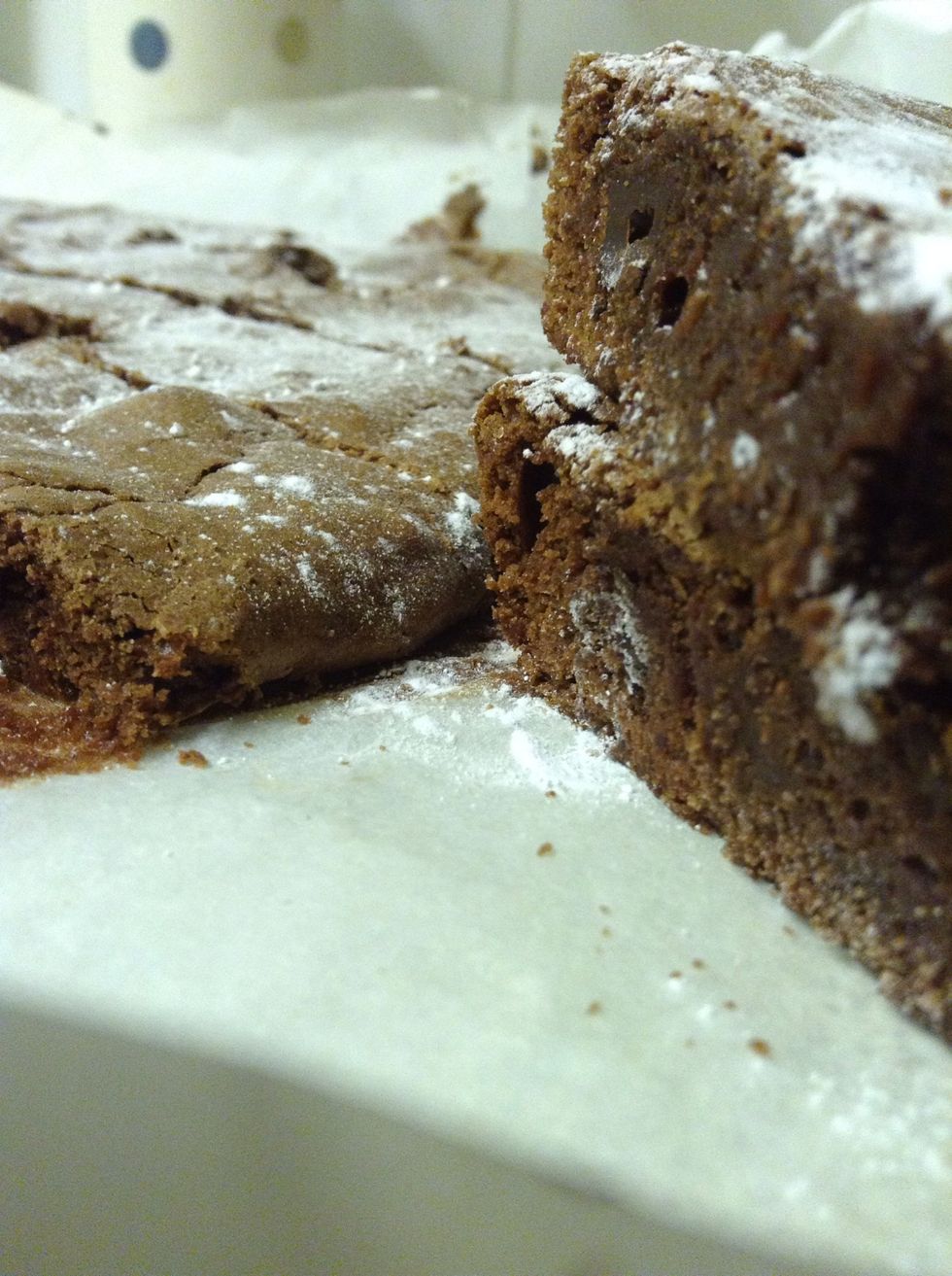 If they are too spongy, reduce baking time by 2 minutes next time!
3.0 Medium Eggs
275.0g Caster sugar
175.0g Salted butter
200.0g Dark chocolate (54-60% cocoa solids)
100.0g Dark chocolate (70% cocoa solids)
175.0g Plain Flour