To bake these flavourful doughnuts, first preheat oven to 180 degree C ( 350 degree F ). Place wire rack in centre of oven.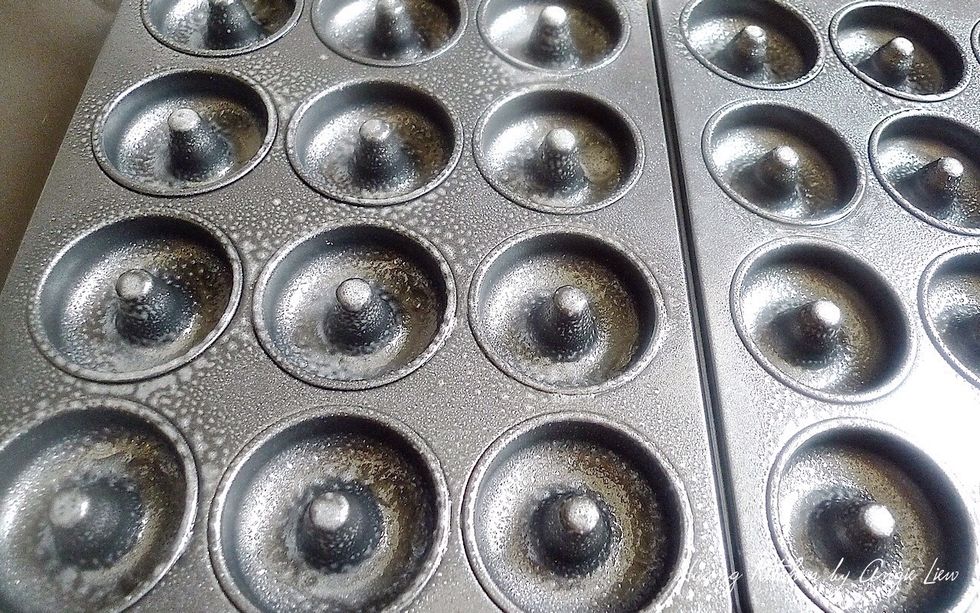 Lightly grease donut pans with non-stick spray.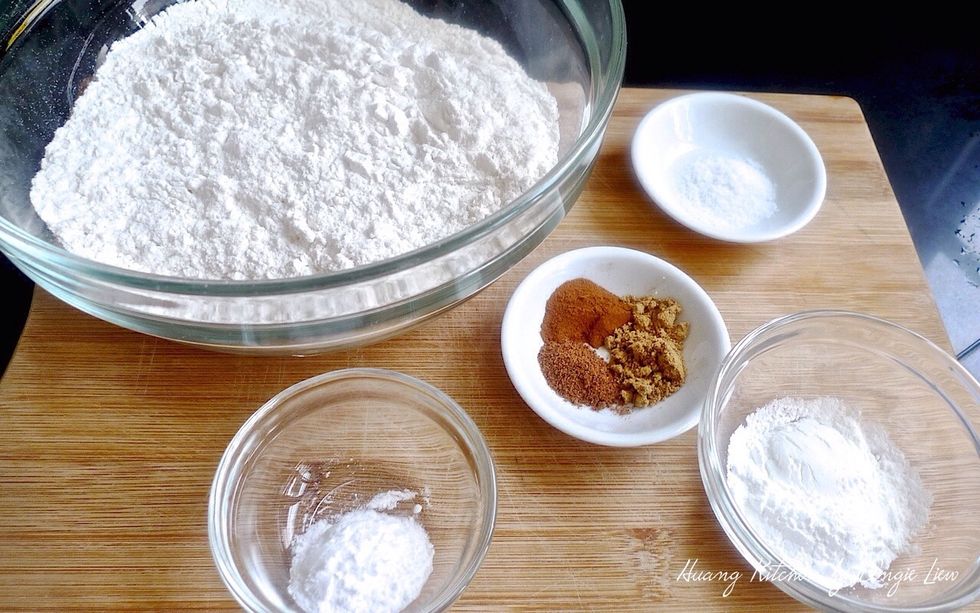 Measure flour, ground cinnamon, ginger, nutmeg and salt needed to make the doughnuts. Details of ingredients are in SUPPLIES of Snapguide or www.huangkitchen.com/baked-fresh-pumpkin-walnut-doughnuts/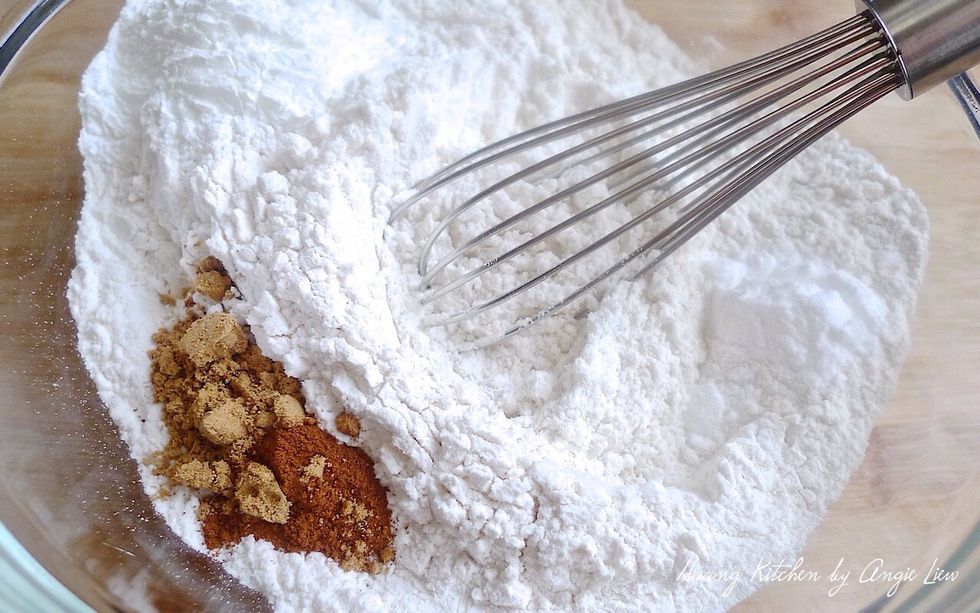 Place them in a big bowl. Using a whisk, mix all ingredients until well combined.
Fold in the chopped walnuts. Then set aside.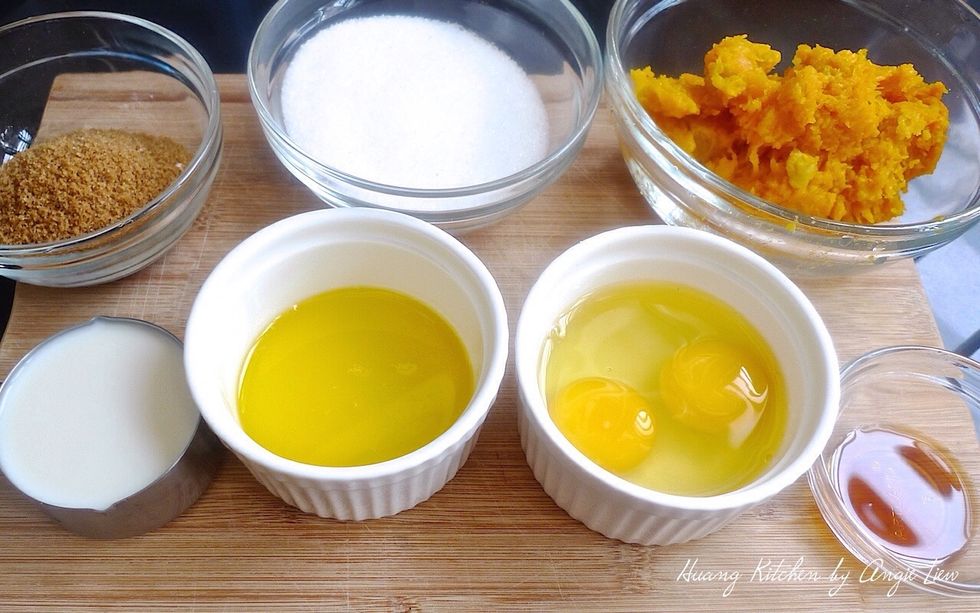 Next measure brown & white sugar, milk, melted butter, eggs & fresh mashed pumpkin. Details of ingredients are in SUPPLIES of snapguide or www.huangkitchen.com/baked-fresh-pumpkin-walnut-doughnuts/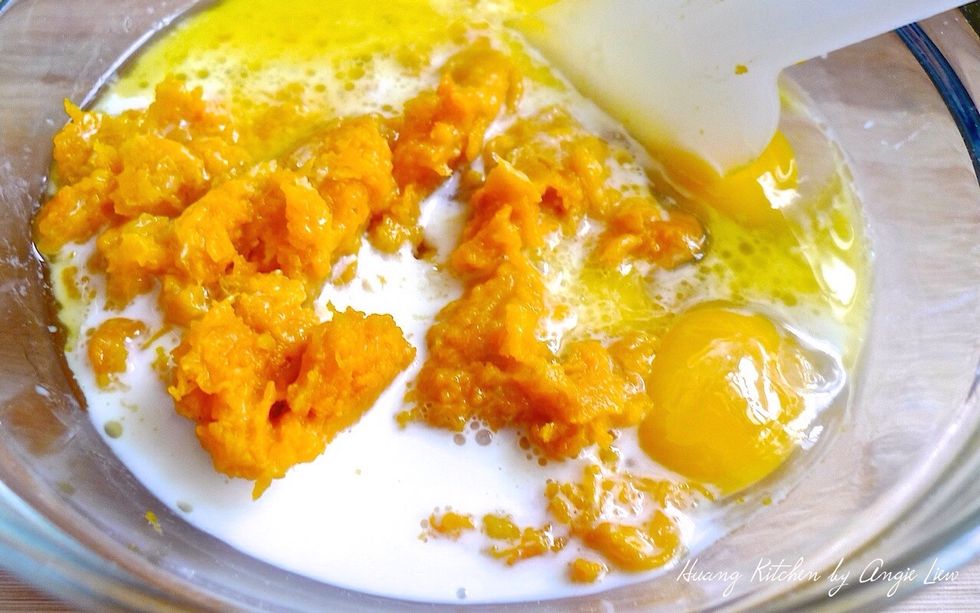 Place these ingredients in a medium size bowl and stir well.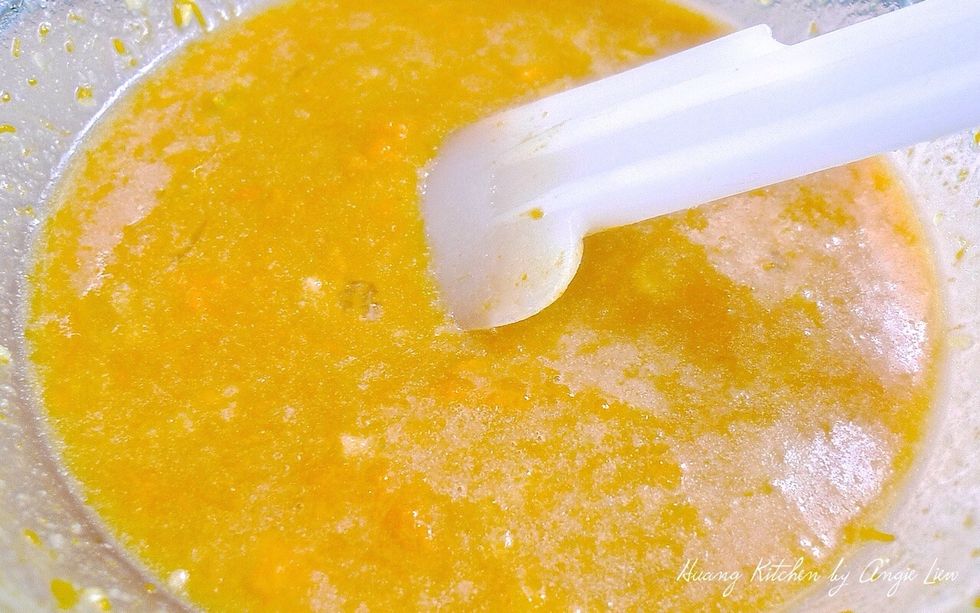 Mix until you get a smooth yellow batter.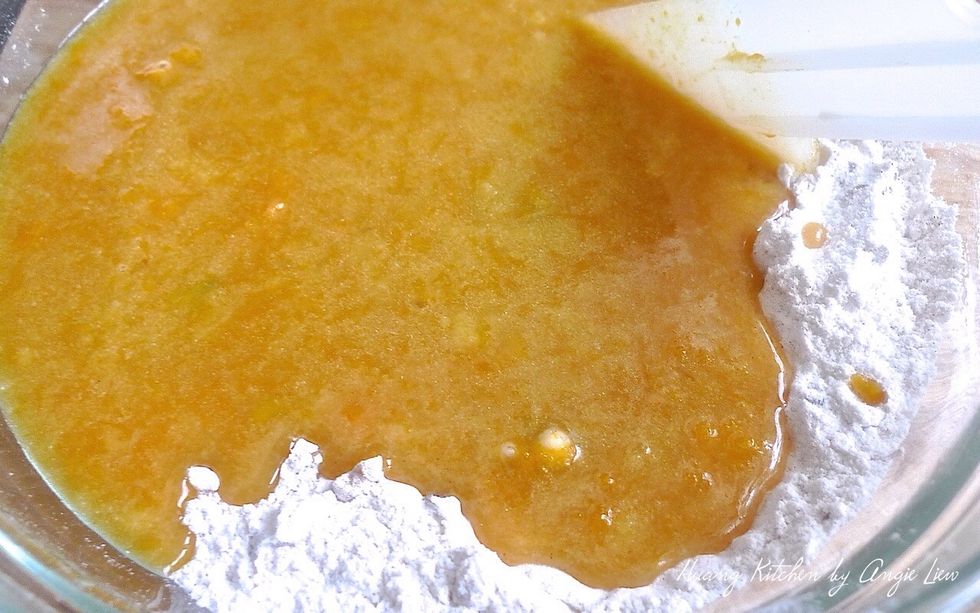 Pour the yellow batter into the flour mixture.
Mix until JUST combined. Do not over mix as this will result in tough doughnuts.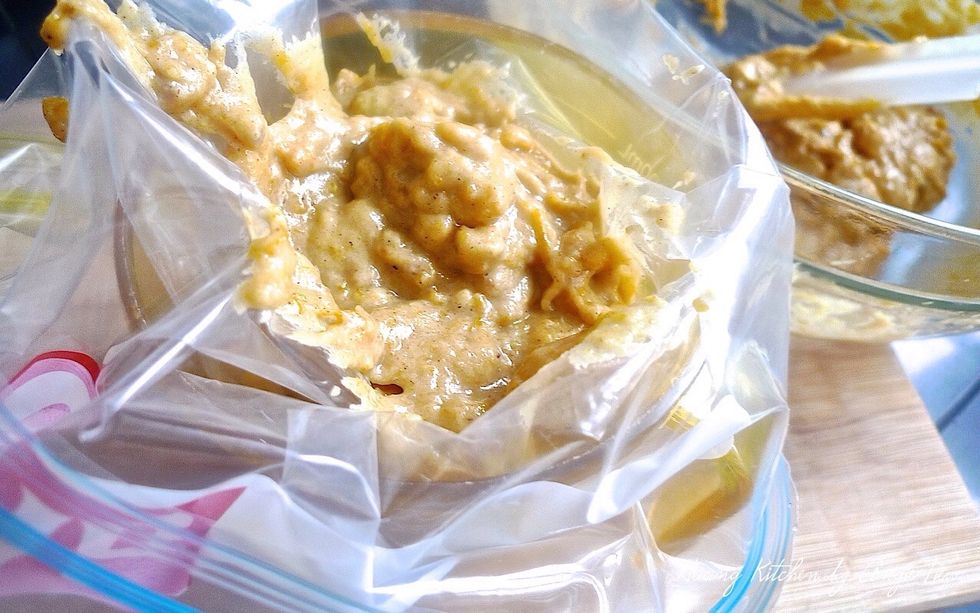 Pour the combined batter into a pastry or ziplock bag.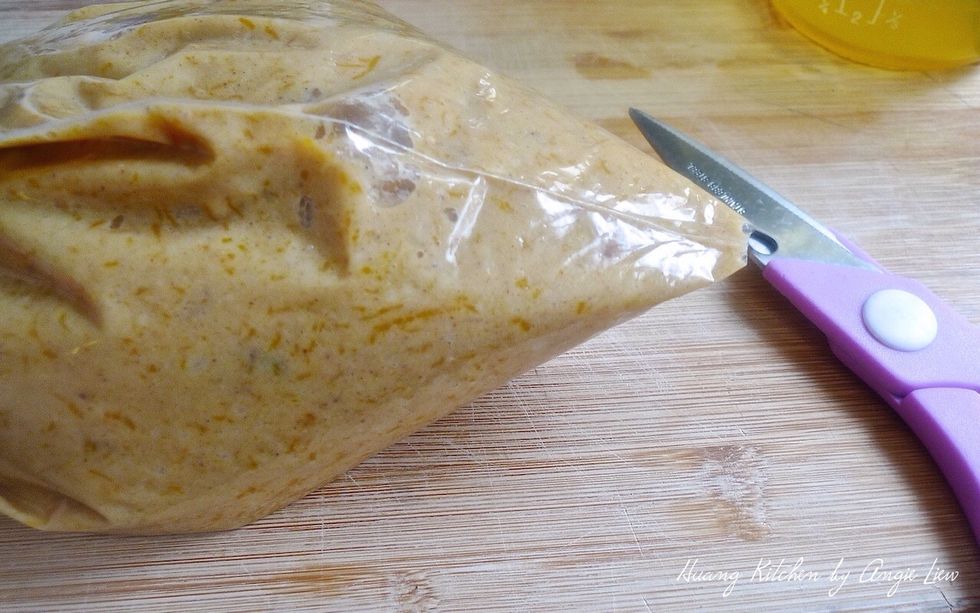 Snip off the tip, about 1/2 inch with a pair of scissors.
Pipe circles onto the prepared donut pans.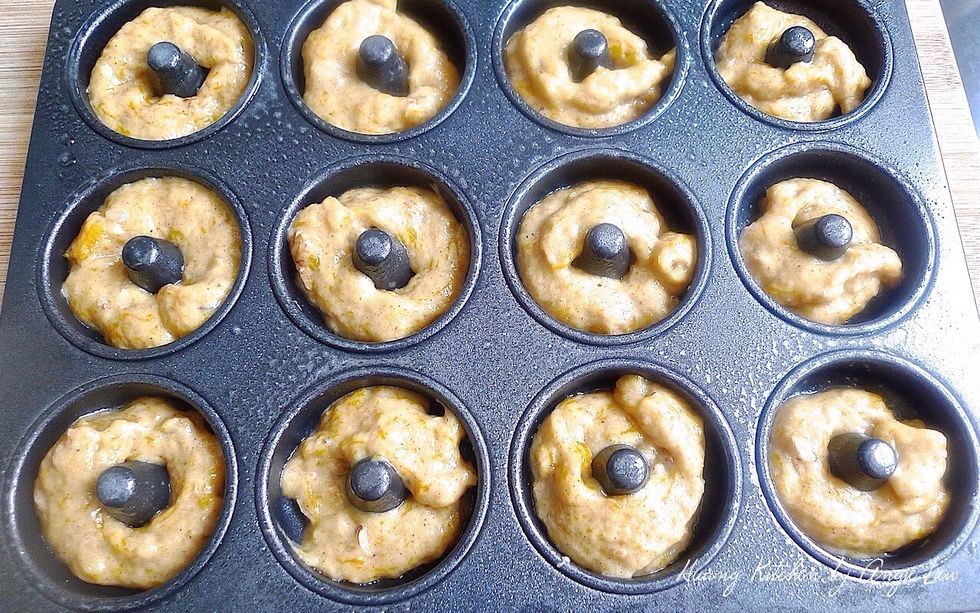 Fill the moulds till 2/3 full.
Bake in preheated oven for 8 to 10 minutes or until a toothpick inserted in the centre of doughnut comes out clean.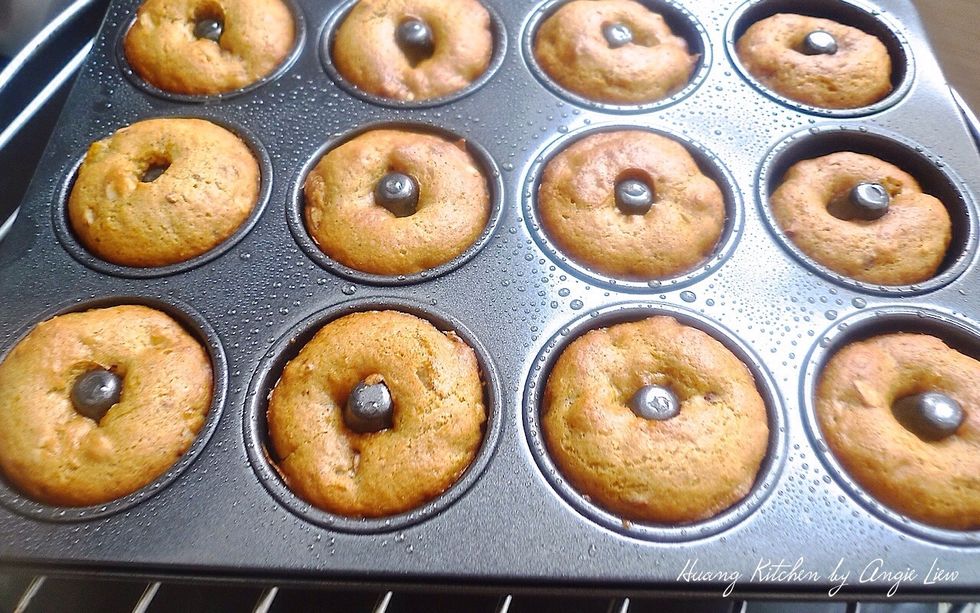 When baked, remove donut pans from oven and place on wire rack to cool about 1 minute.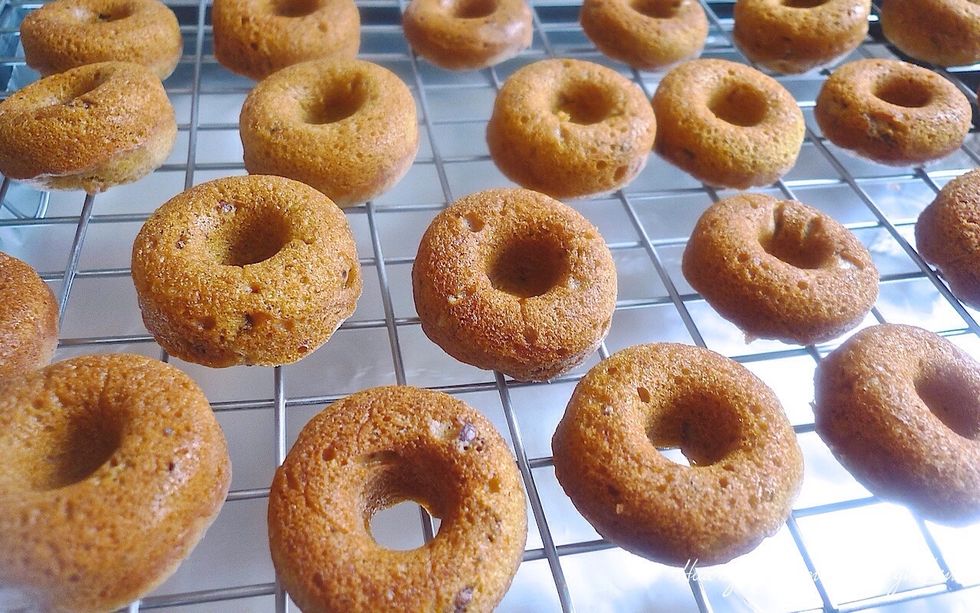 Then remove doughnuts from donut pans to cooling rack.
These doughnuts can be enjoyed warm as it is. Otherwise it can be coated with some cinnamon sugar.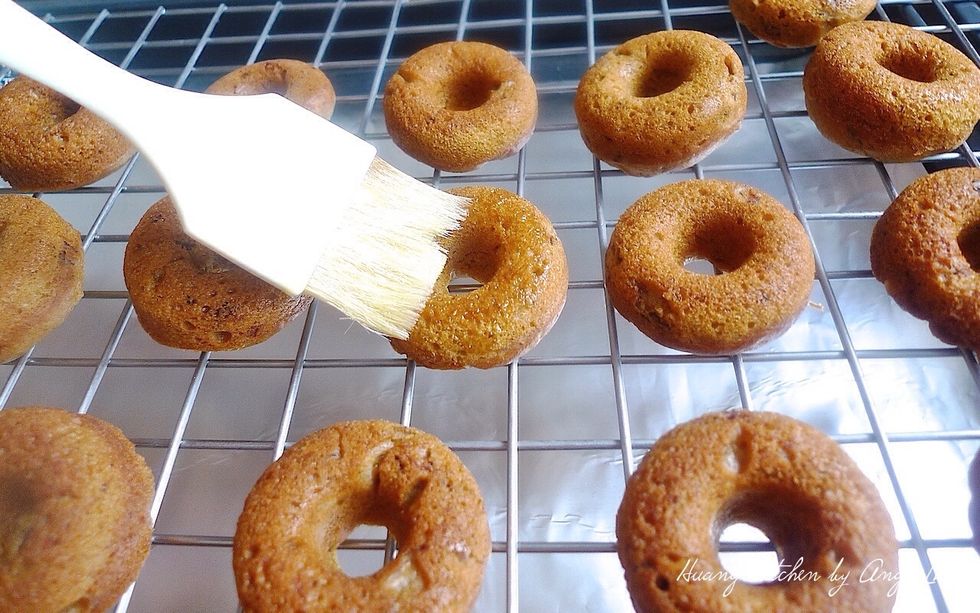 So while doughnuts are still slightly warm, brush the tops with some melted butter.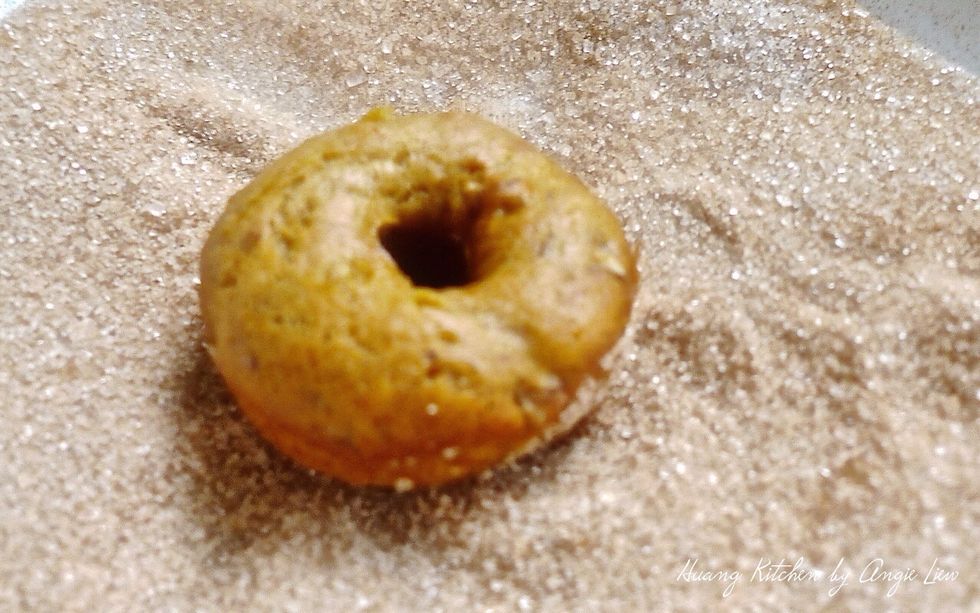 Then dip into cinnamon sugar mixture.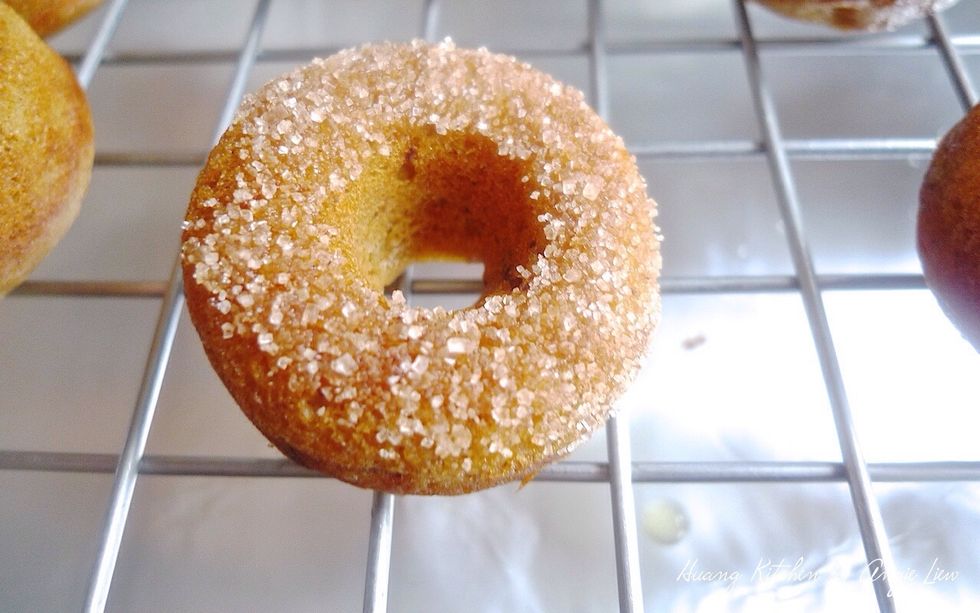 Return the cinnamon coated doughnuts to the wire rack. And you're done!
Repeat the same for all the other doughnuts.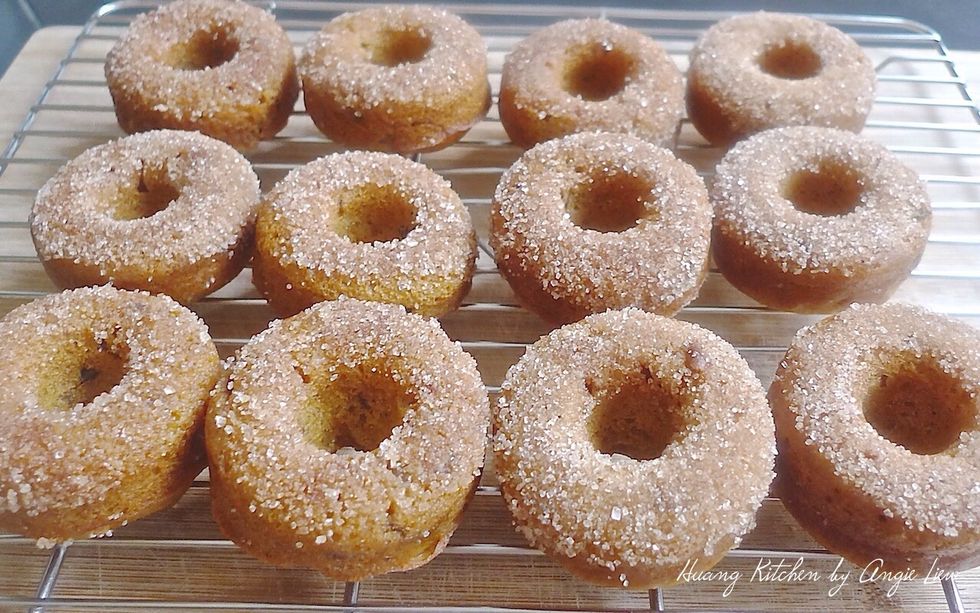 Leave cinnamon coated doughnuts to cool completely on wire rack.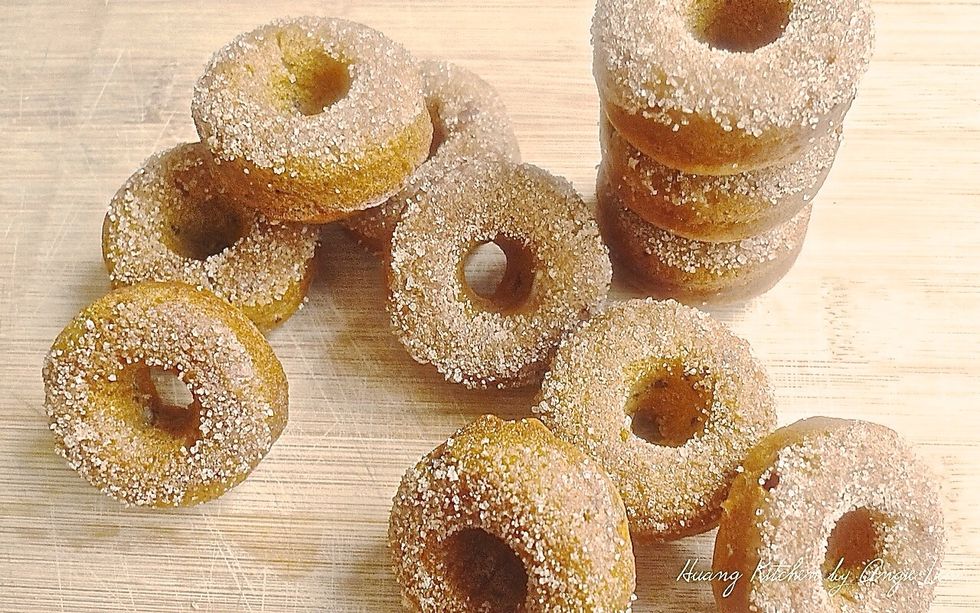 These cinnamon coated dainty fresh pumpkin doughnuts with chopped walnuts are just great for any day of the week.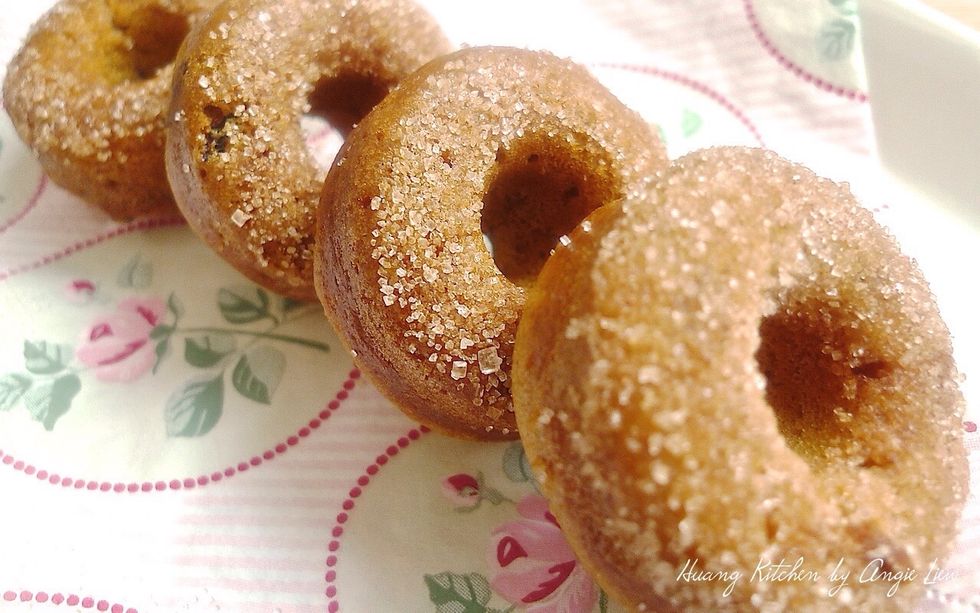 There is just something about the smell of freshly baked pumpkin doughnuts .... smells heavenly and so delicious.
These baked doughnuts look so festive. It's certainly a great fall treat!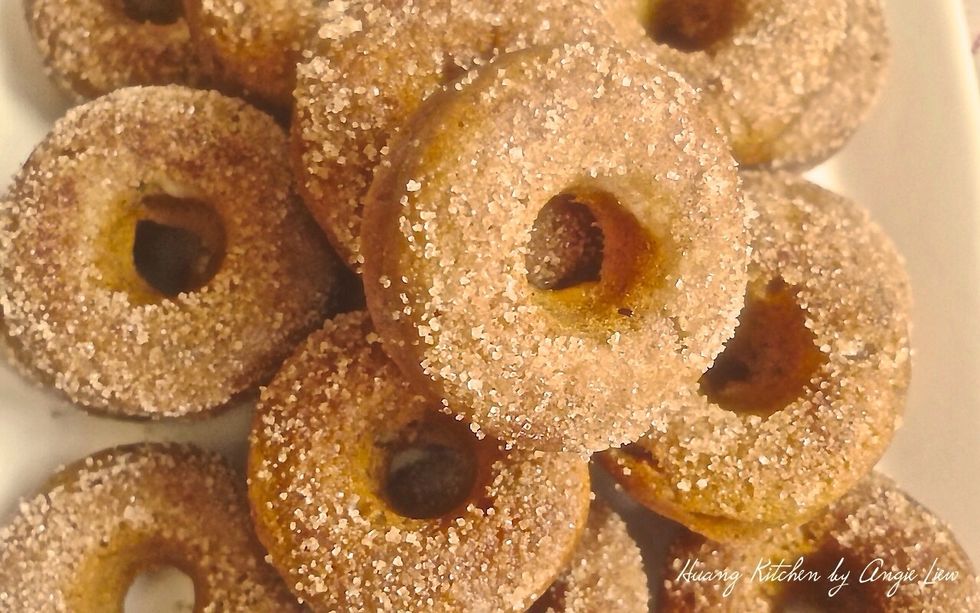 SO ENJOY!
2.0c All-purpose flour (250g)
2.0tsp Baking powder
1.0tsp Baking soda
1/4tsp Salt
1/2tsp Cinnamon powder
1/2tsp Ground ginger
1/4tsp Nutmeg
1.0c Chopped walnut (80g)
3/4c Mashed pumpkin puree (180g)
1/4c Brown sugar (45g)
1/2c White sugar (110g)
2.0Tbsp Melted butter (28g)
2.0 Eggs, room temperature
1/4c Milk
1.0tsp Vanilla extract
1/4c Melted butter (57g)/ Topping
1/4c Sugar (55g)/Topping
1/2tsp Ground cinnamon/ Topping
Huang Kitchen
For more step-by-step recipes and cooking tips, visit my website at \nhttp://www.huangkitchen.com