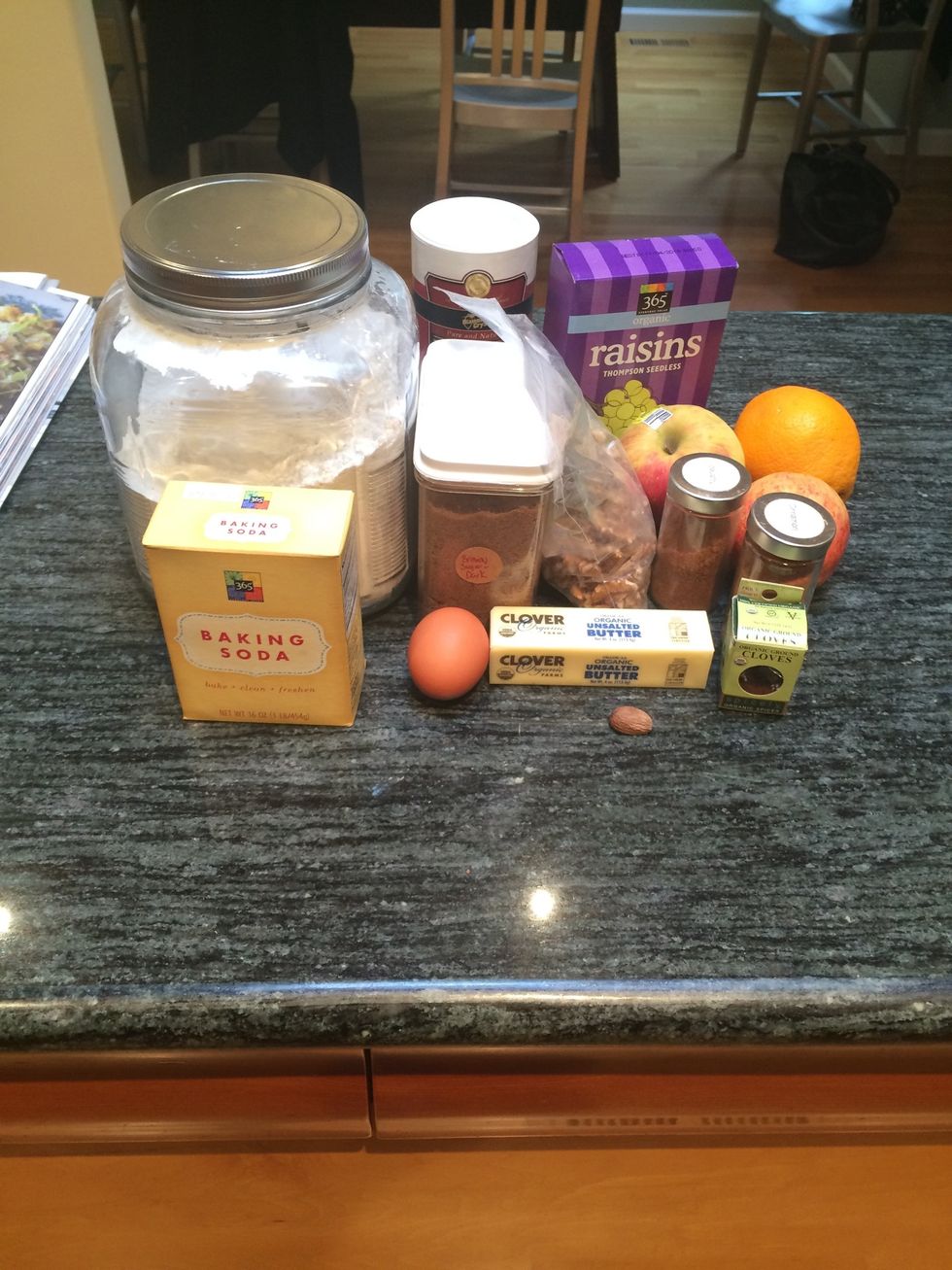 Gather the ingredients. Let the butter get soft.
Preheat the oven to 375.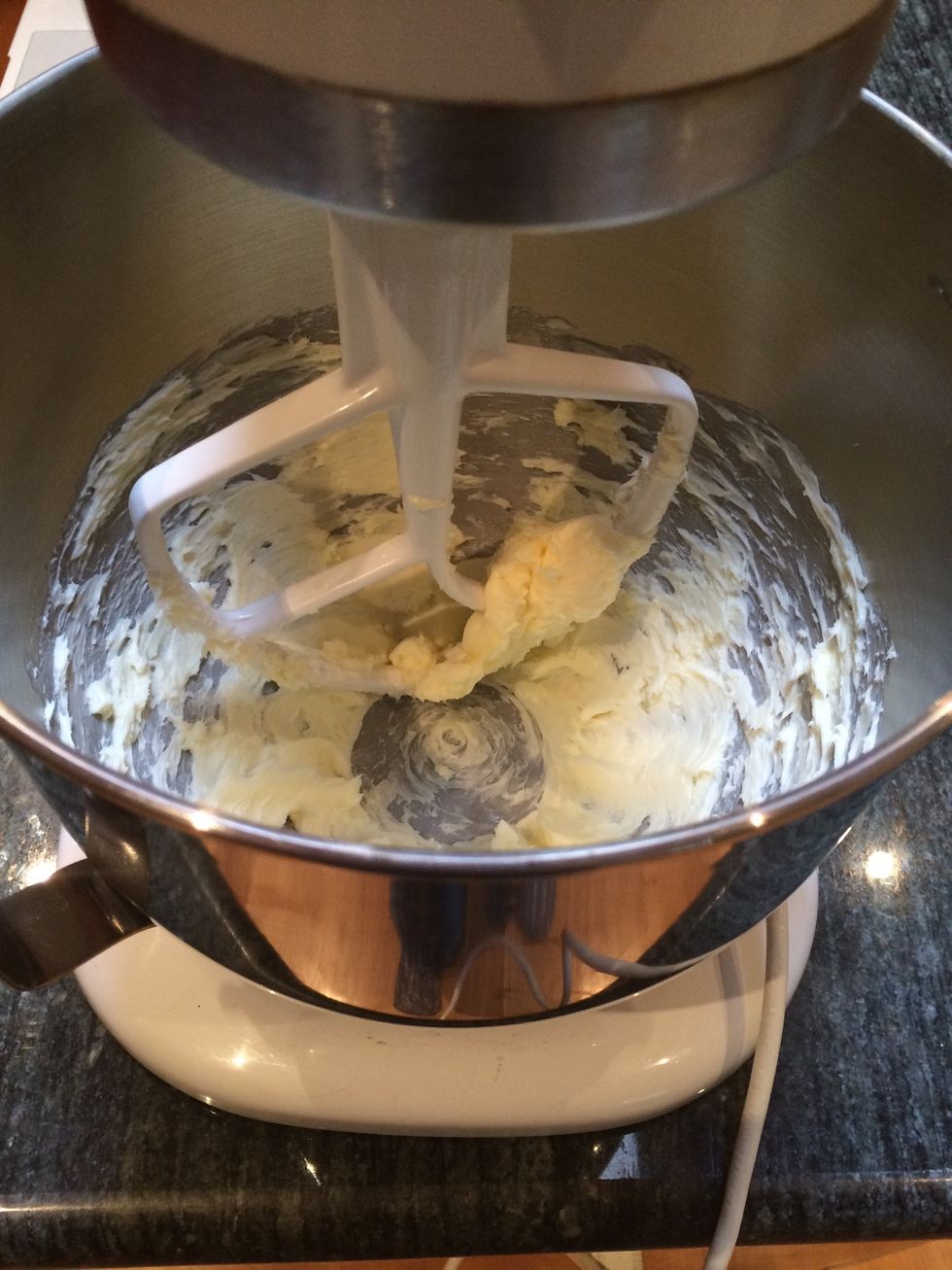 Using a mixer, cream the butter.
Add in the brown sugar, and continue to mix.
Add the egg and continue to mix.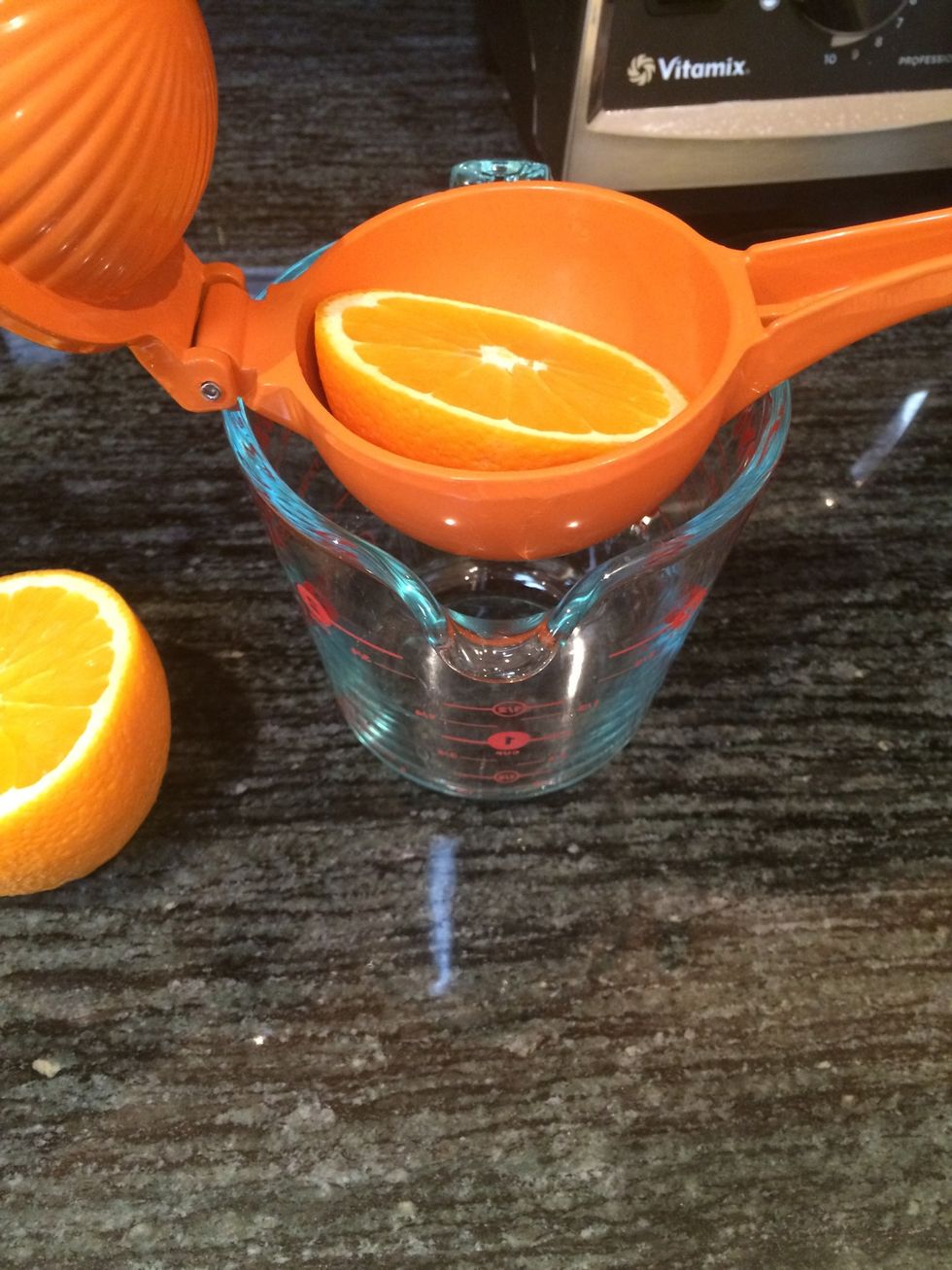 Juice an orange until you have 1/4 cup.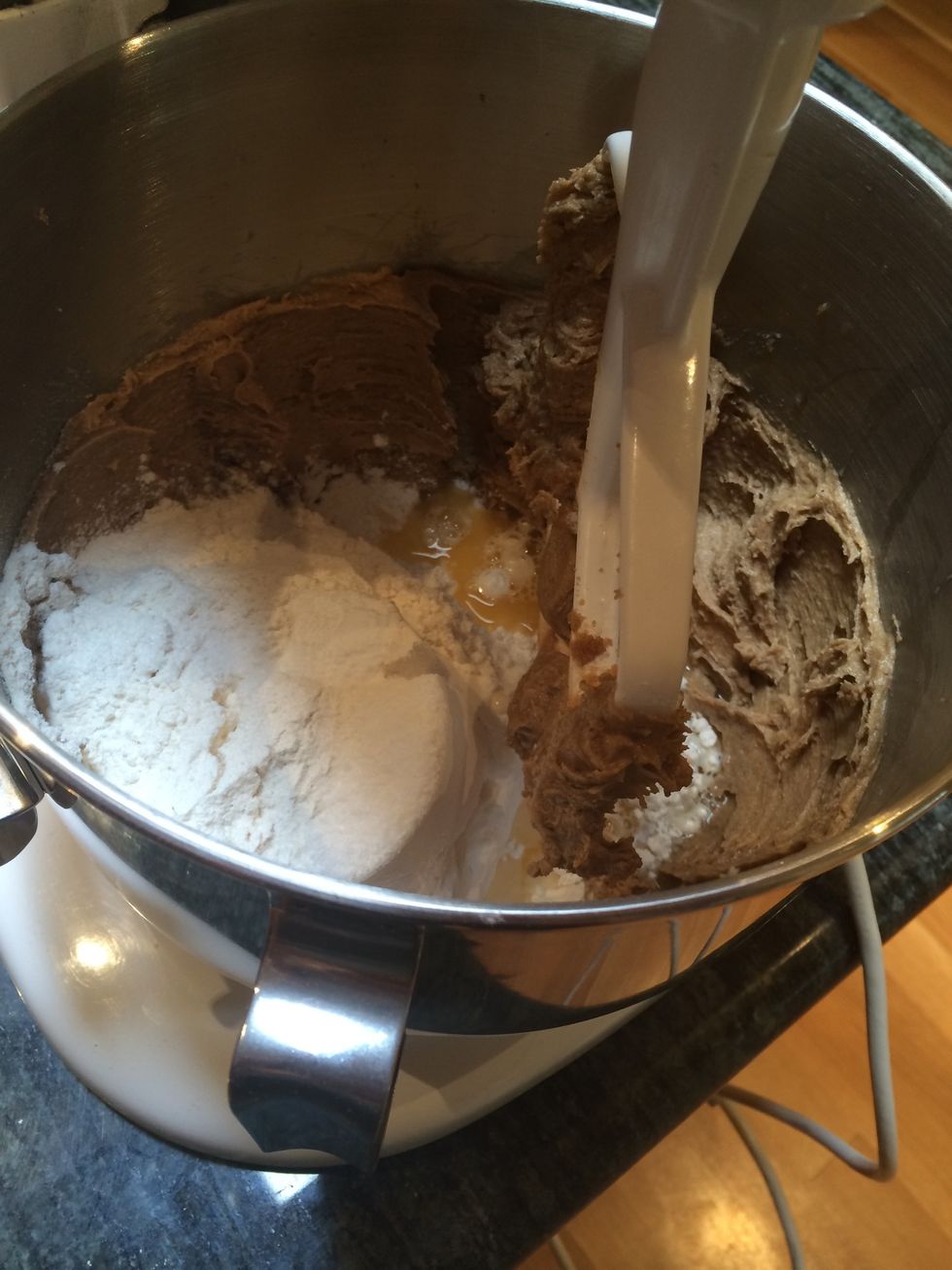 Add all the dry ingredients (flour, baking soda, salt, and various spices) to the bowl and mix. Then add the orange juice.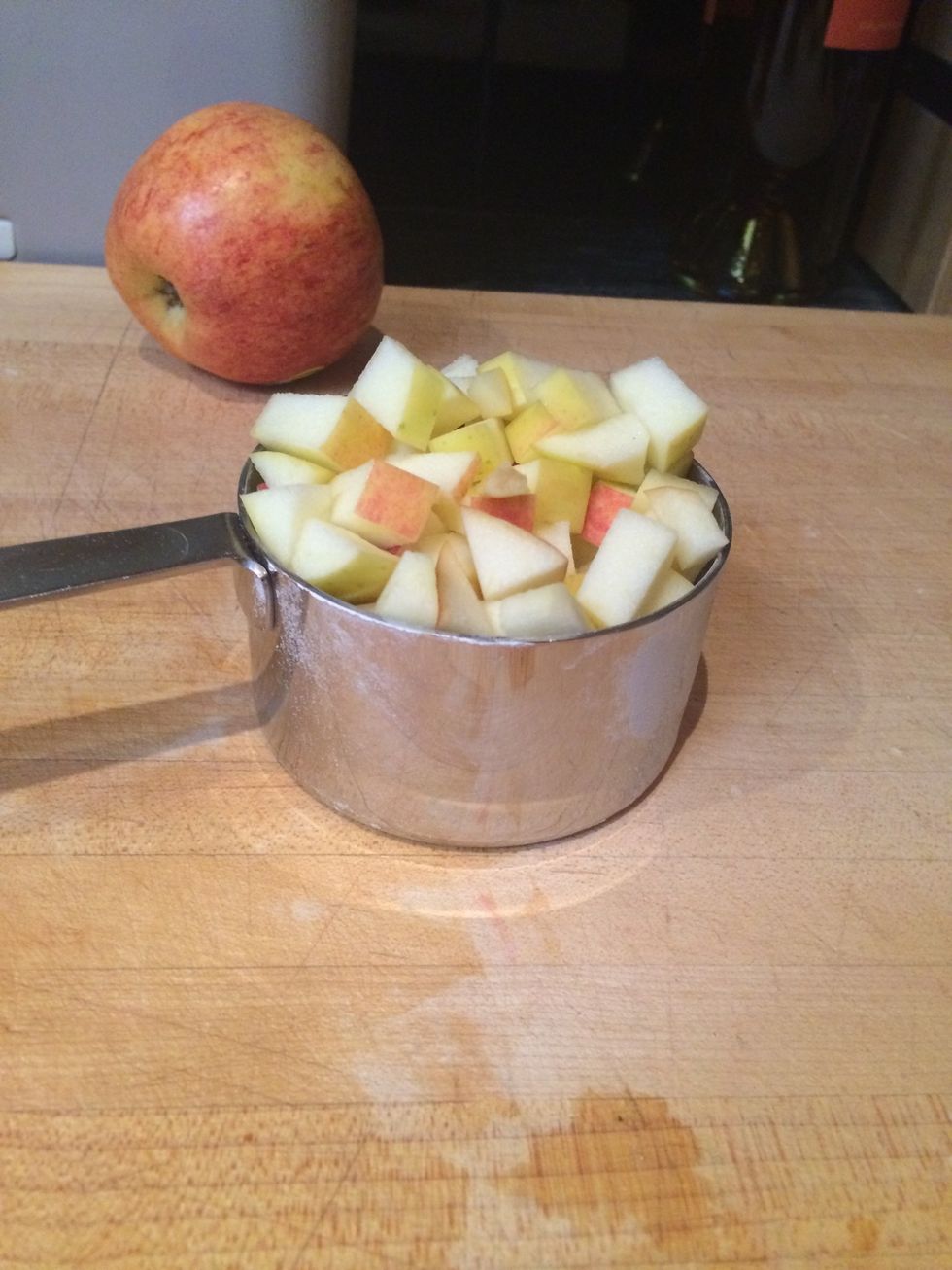 Leaving the peel on, chop up a fresh apple.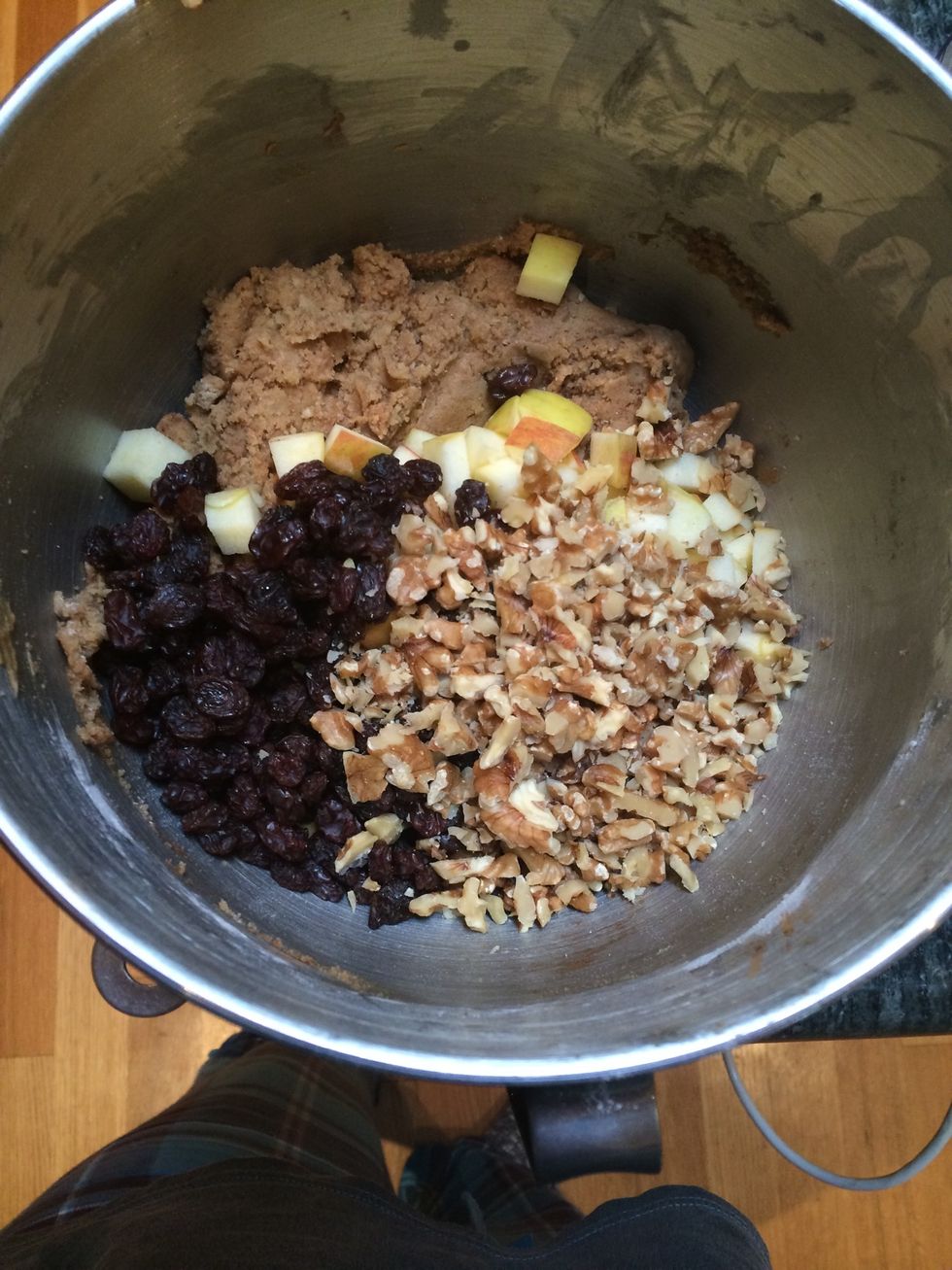 Stir in the apple, the walnuts and the raisins.
Use a medium cookie scoop to place the cookies on a parchment lined baking sheet.
Be sure to space the cookies out at least an inch apart, as they will spread. Place in the oven and bake for 10 to 12 minutes.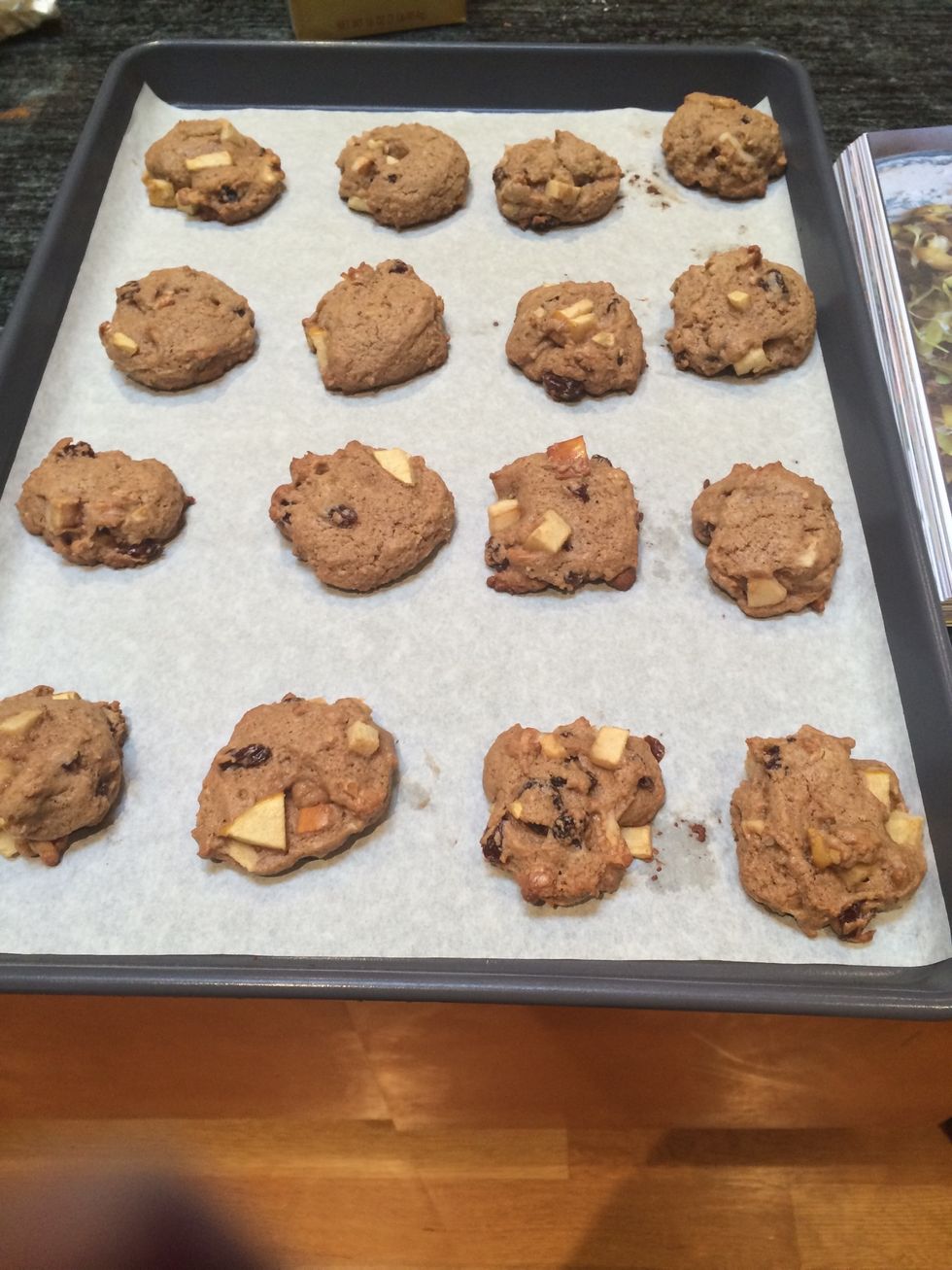 Remove from oven when the cookies are light brown.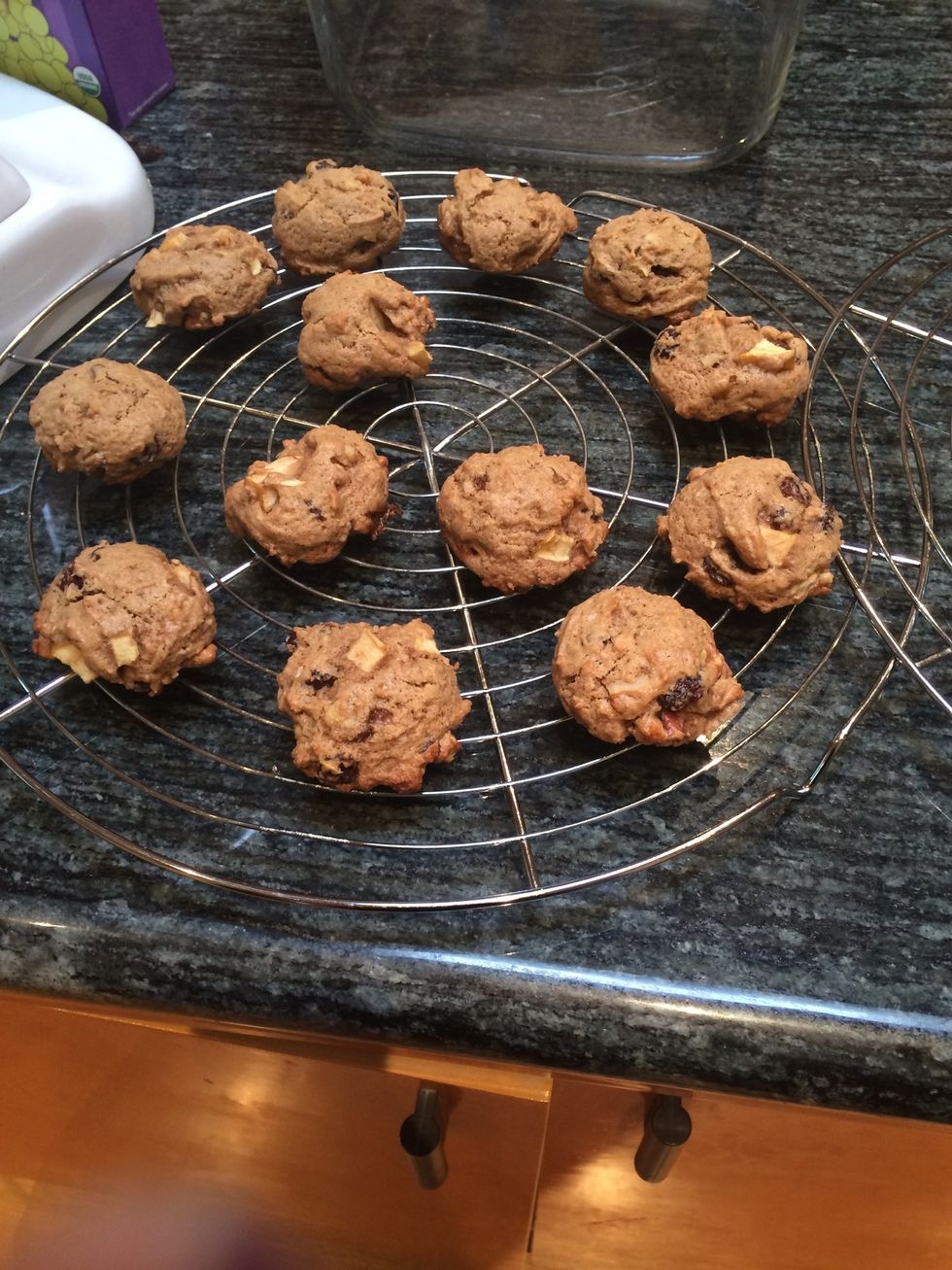 Let cool.
Enjoy!
1/2c Butter
1/3c Brown Sugar, firmly packed
1.0 egg
1/2c All purpose flour
1/2tsp salt
1/2tsp baking soda
1.0tsp cinnamon
1/2tsp nutmeg
1/2tsp allspice
1/4tsp cloves
1/4c orange juice
1.0c chopped, unpeeled, raw apples
3/4c Chopped walnuts
1.0c raisins
San Francisco, California