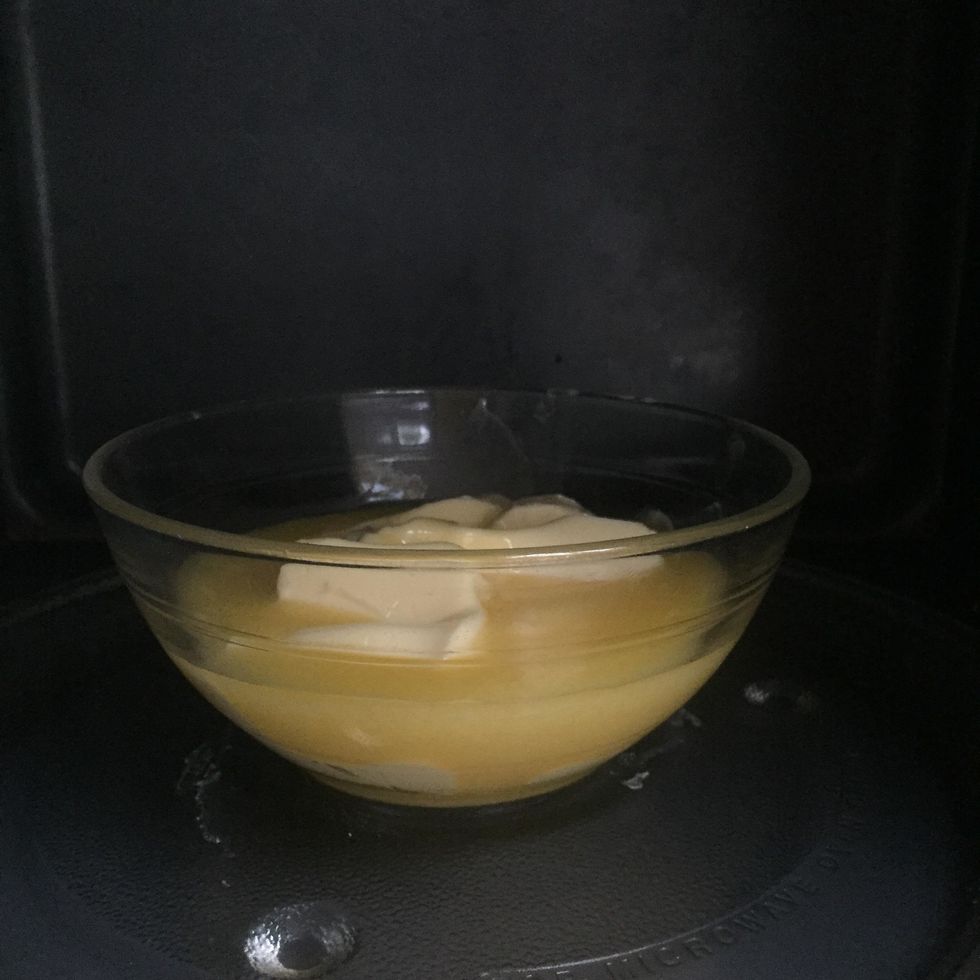 Preheat oven at 200 ° C - 350° F. Cut the butter into pieces and melt it in a microwave or a saucepan. Set aside.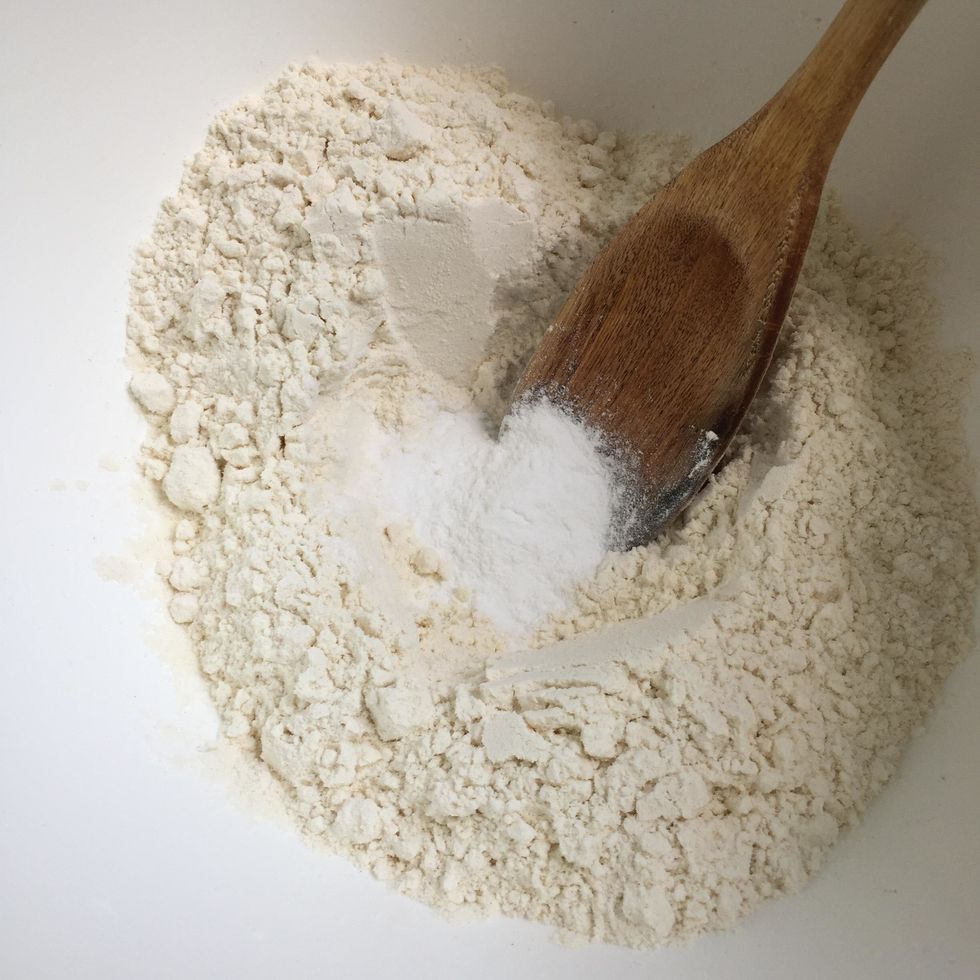 Mix the flour and the backing powder together with a wooden spoon.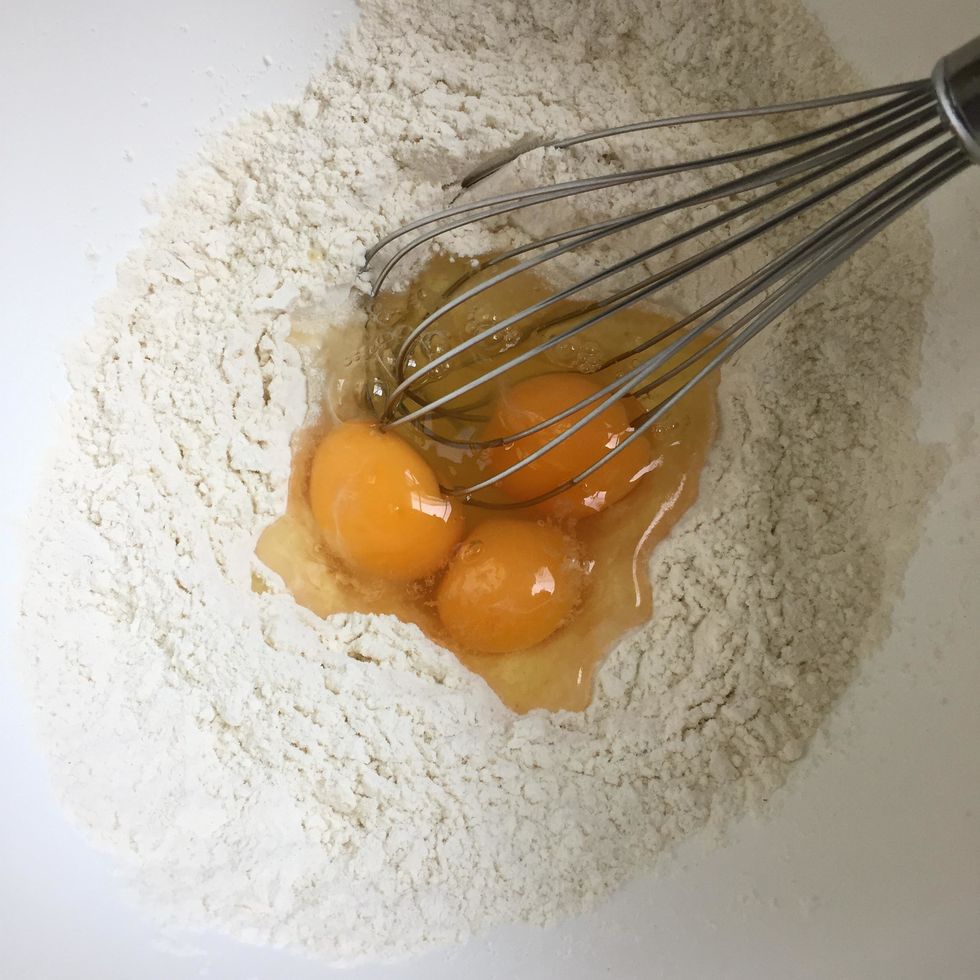 Make a hole in the flour and break the eggs in. Whisk lightly, so that the yolk and the white start to mix.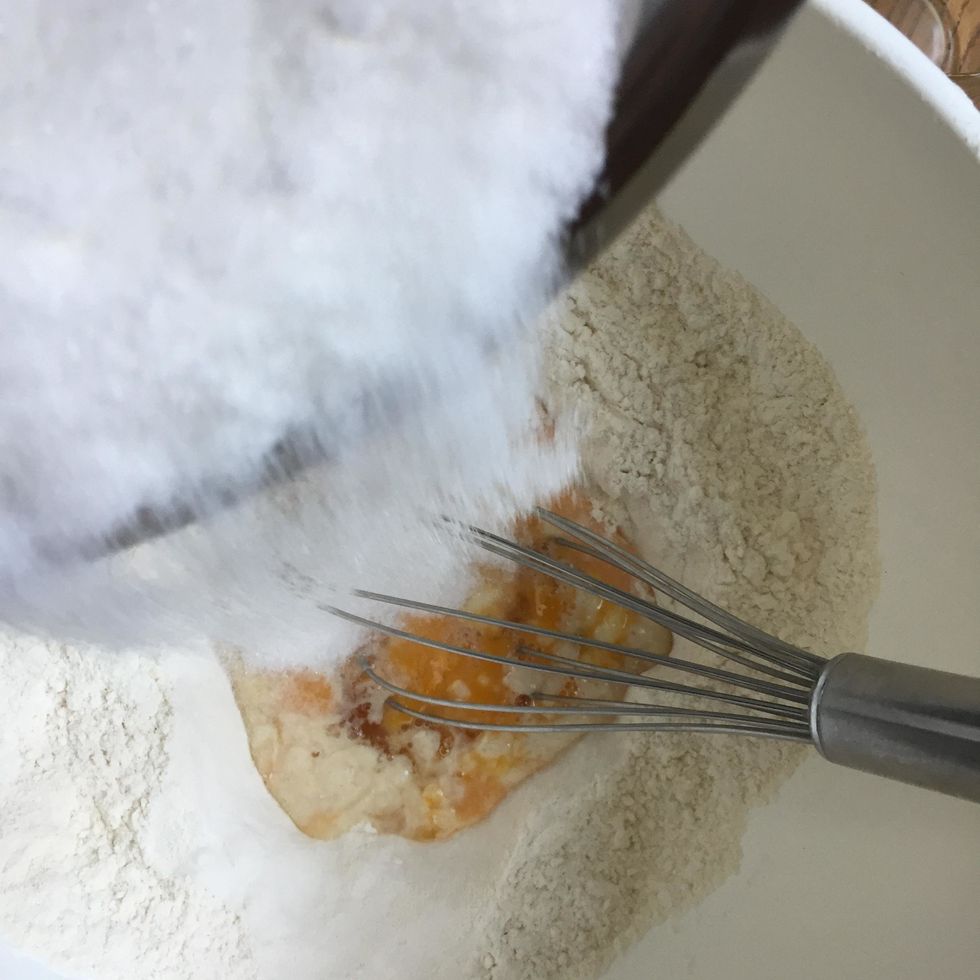 Add the sugar.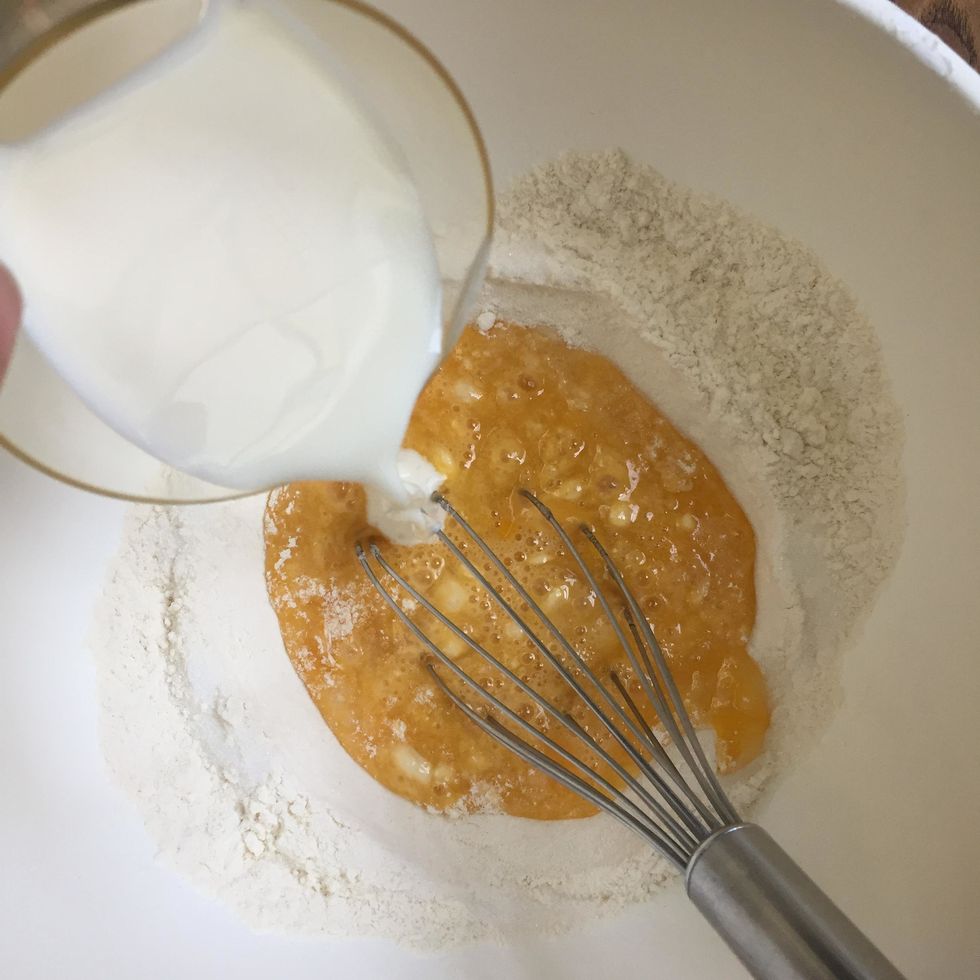 Add the milk while whisking.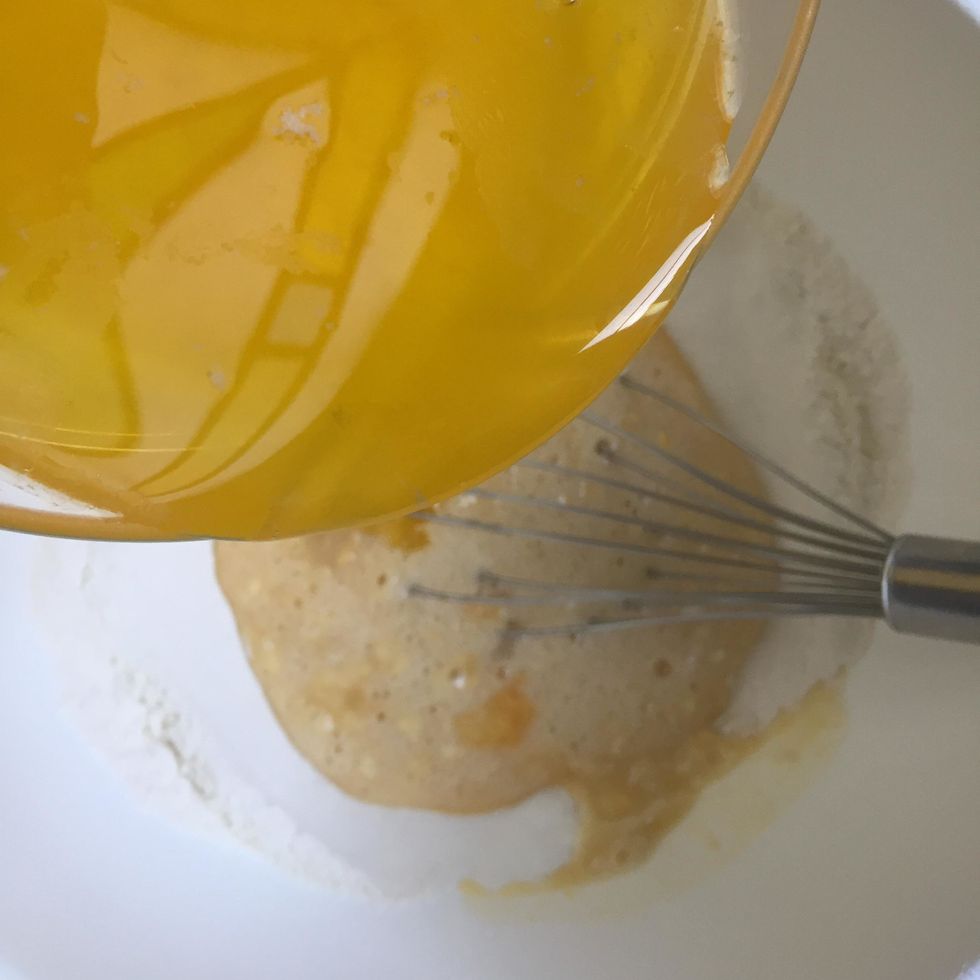 Stir the butter into the preparation.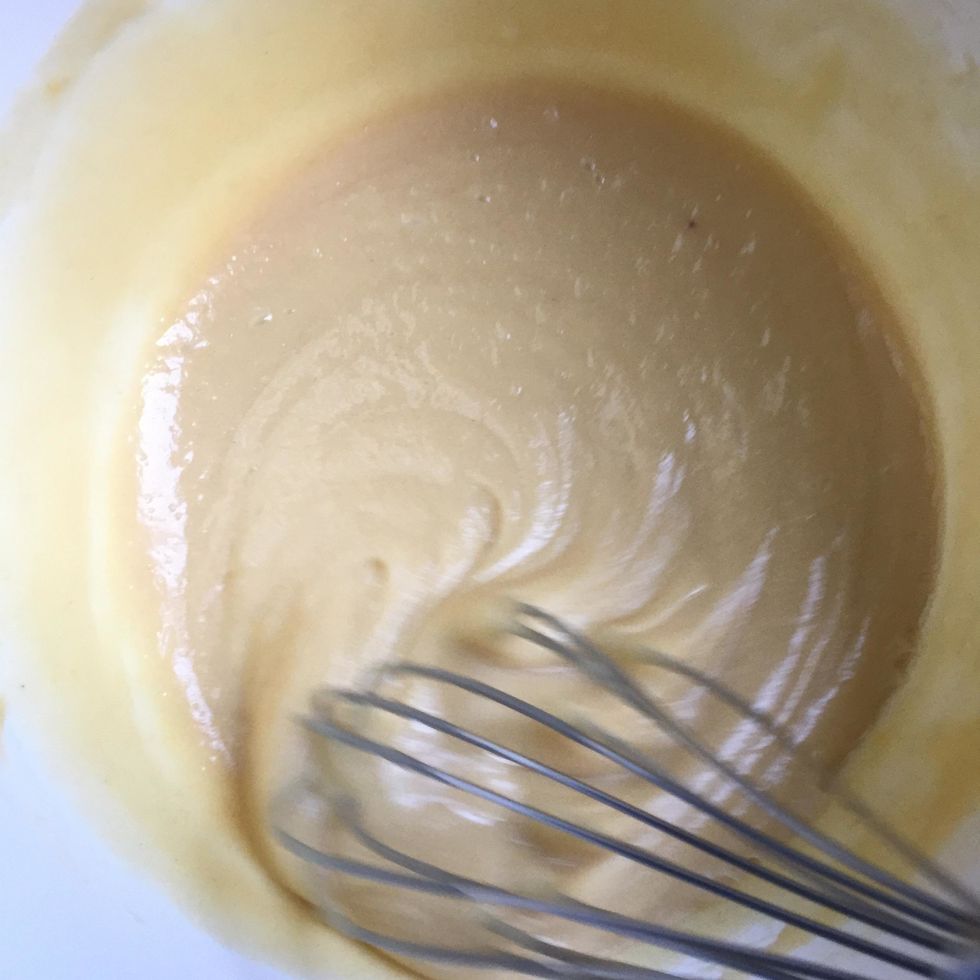 Mix vigorously to obtain a batter which is smooth and without lumps.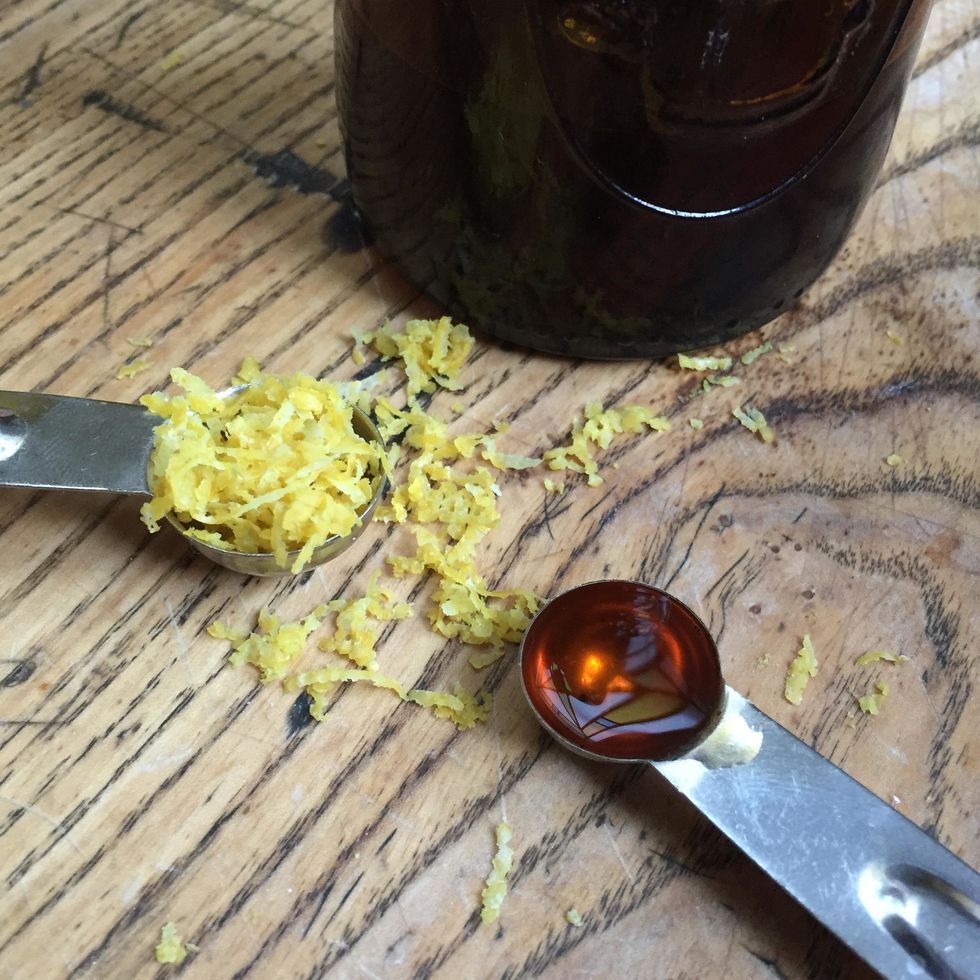 It's time to choose the taste of your madeleines: lemon (add lemon zests) or vanilla (add vanilla extract). You can also divide the batter in half to flavor it with the 2 different tastes.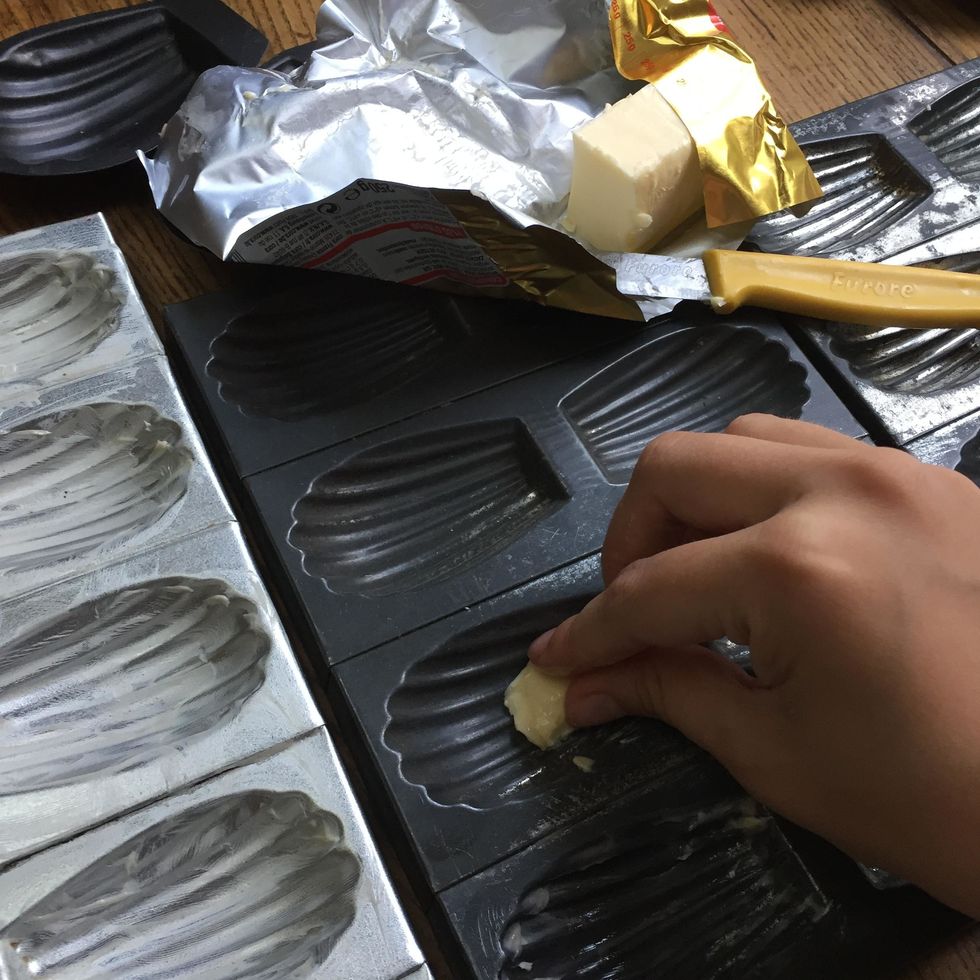 Butter madeleines molds (unless they are made out of silicone).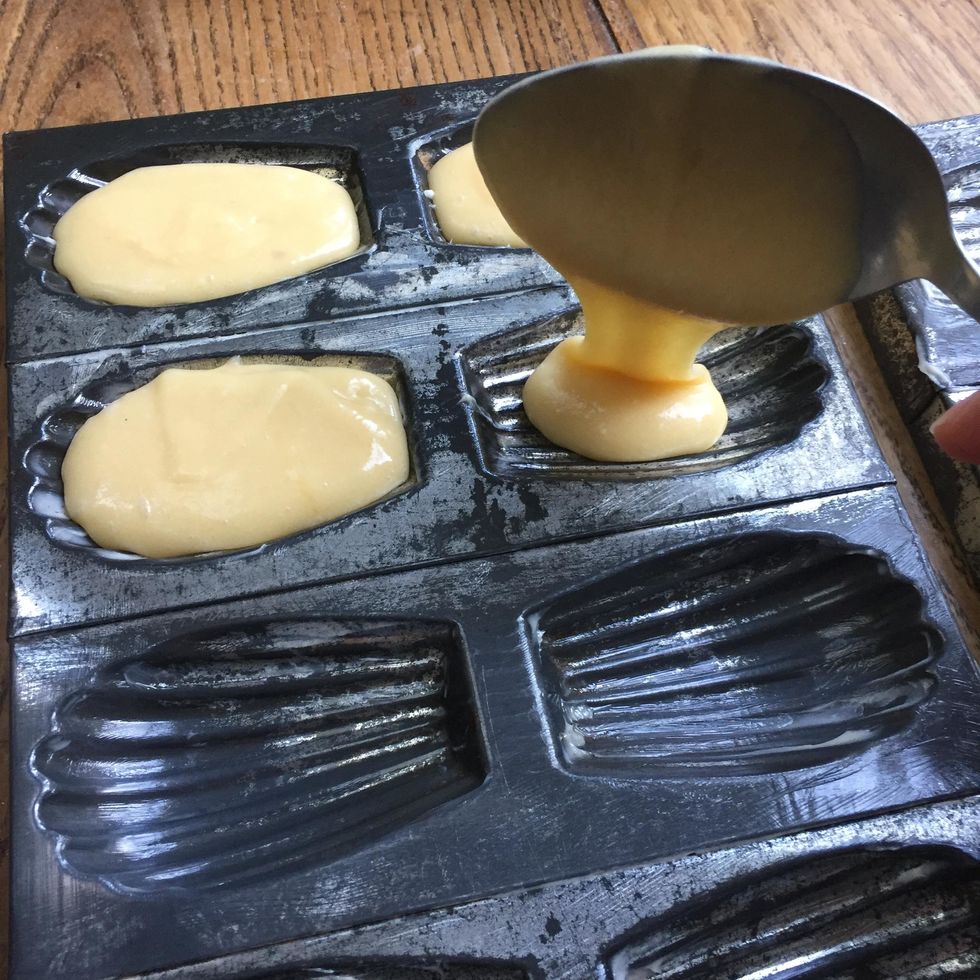 Pour the dough in the molds with a tablespoon (they are a bit too full here: normally they should only be filled to 3/4).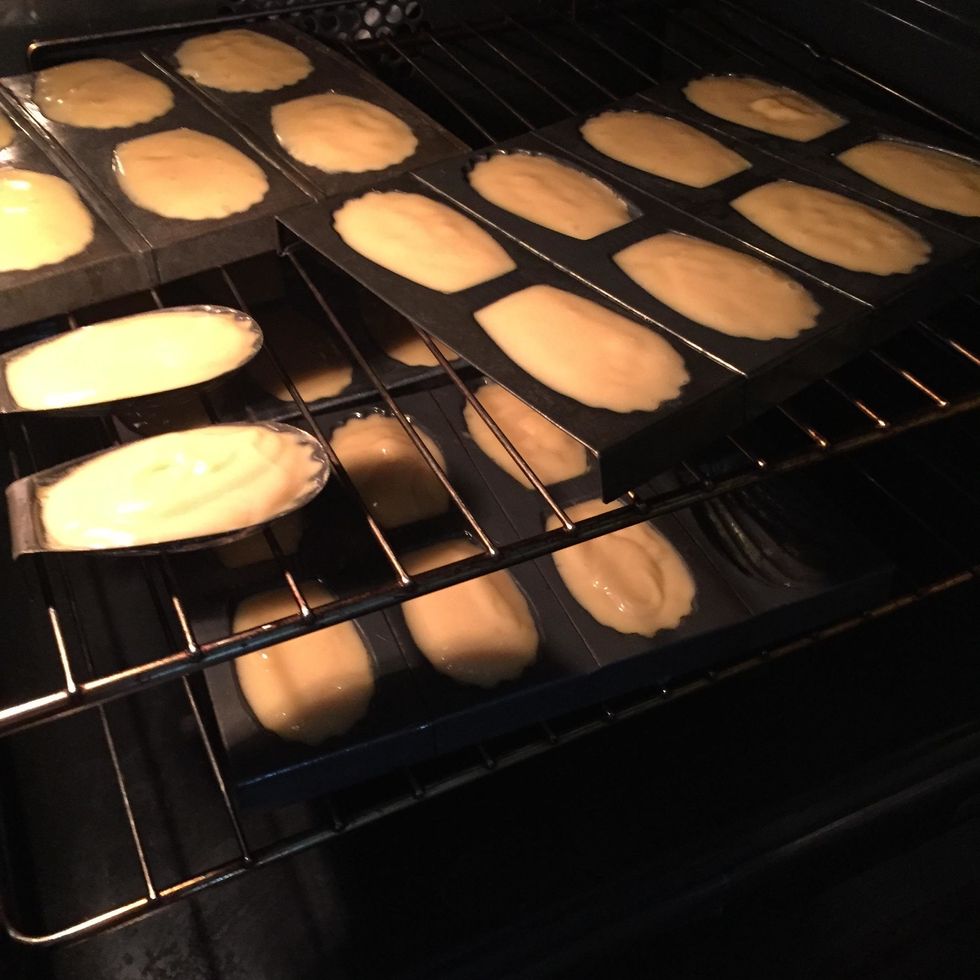 Bake the madeleines 5 to 10 minutes.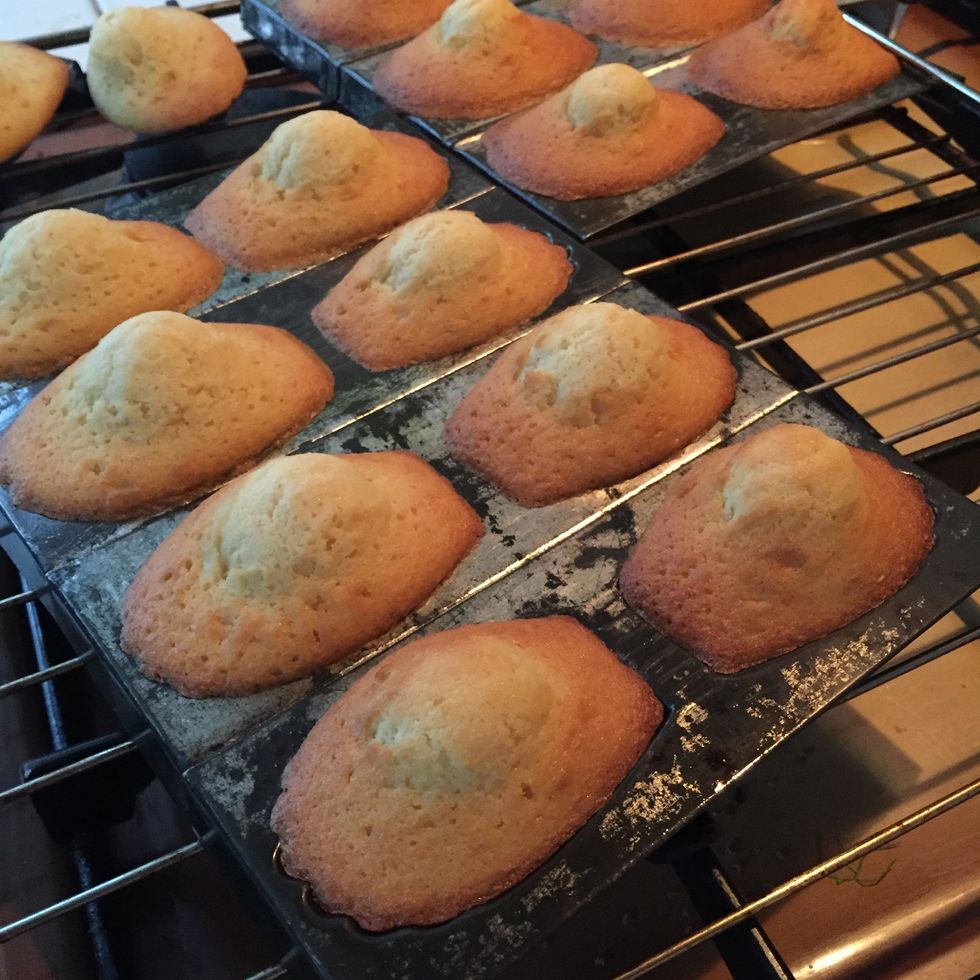 The madeleines when they come out of the oven: they must be golden and have a nice bump on the top. Remove them from the molds while they're still hot and let them cool on a rack.
200.0g flour
1.0 bag backing powder (about 11 grams in France)
3.0 eggs
150.0g sugar
50.0ml milk
200.0g butter
lemon zest (optional)
vanilla extract (optional)