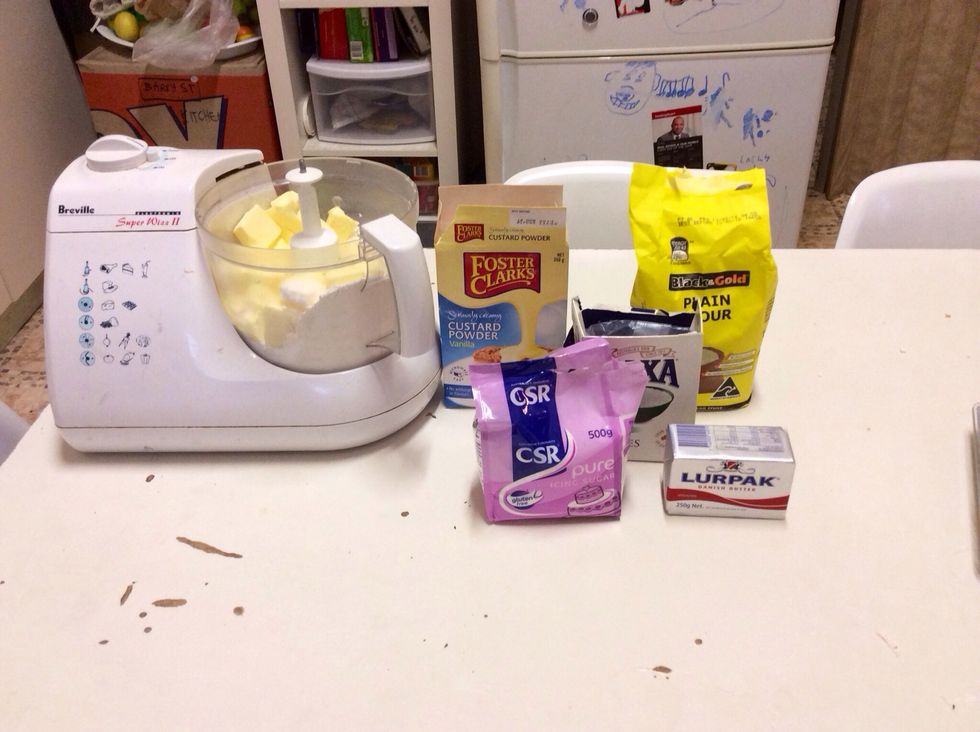 To make the pastry place 3 cups of plain flour, 1/3 of a cup of custard powder, 1 cup of icing sugar and a pinch of salt in a processor. Add butter and process until the mixture resembles breadcrumbs.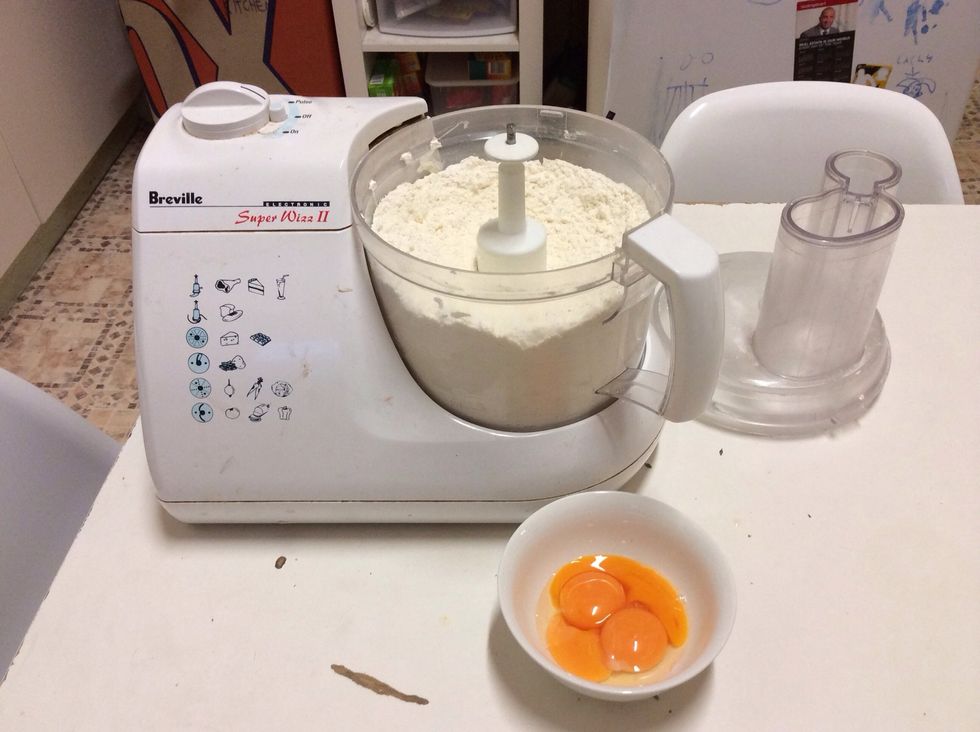 When the mixture resembles breadcrumbs add 3 egg yolks and process until it comes together in a dough ball.
Once the mixture has formed a pastry dough, divide the mixture into 2, then knead each part of dough into flat discs.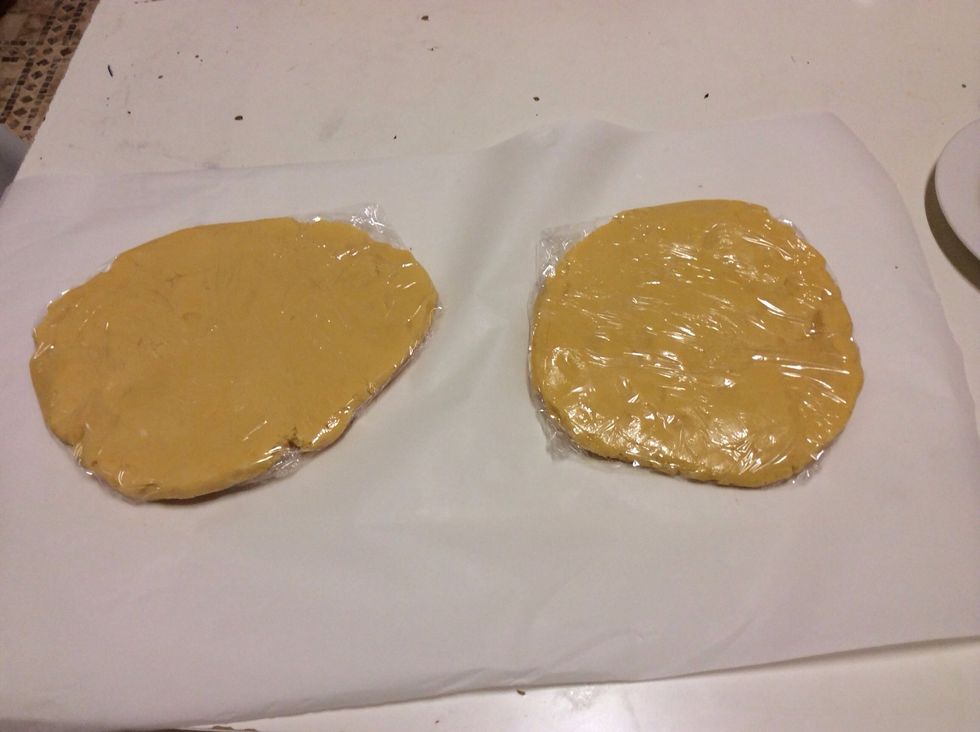 After you have kneaded them into flat discs cover them with plastic wrap and refrigerate for 1 hour.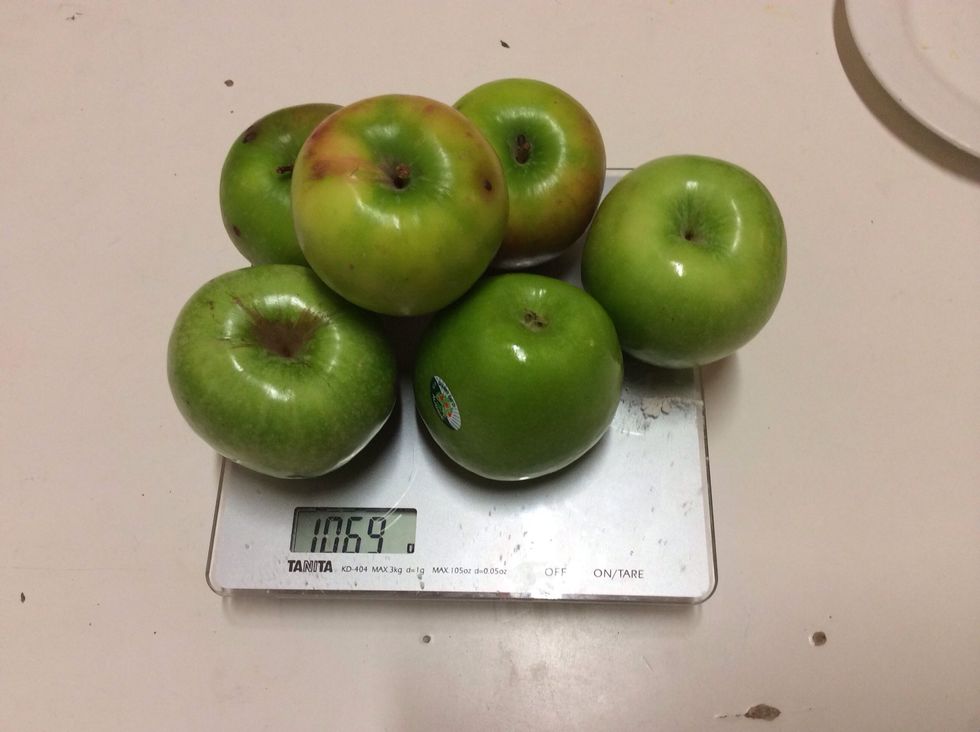 While the pastry is in the fridge, start making filling for your apple pie. Remember to weigh your apples first. Make sure there is at least 1 kilogram. Peel the apples and cut them into eighths.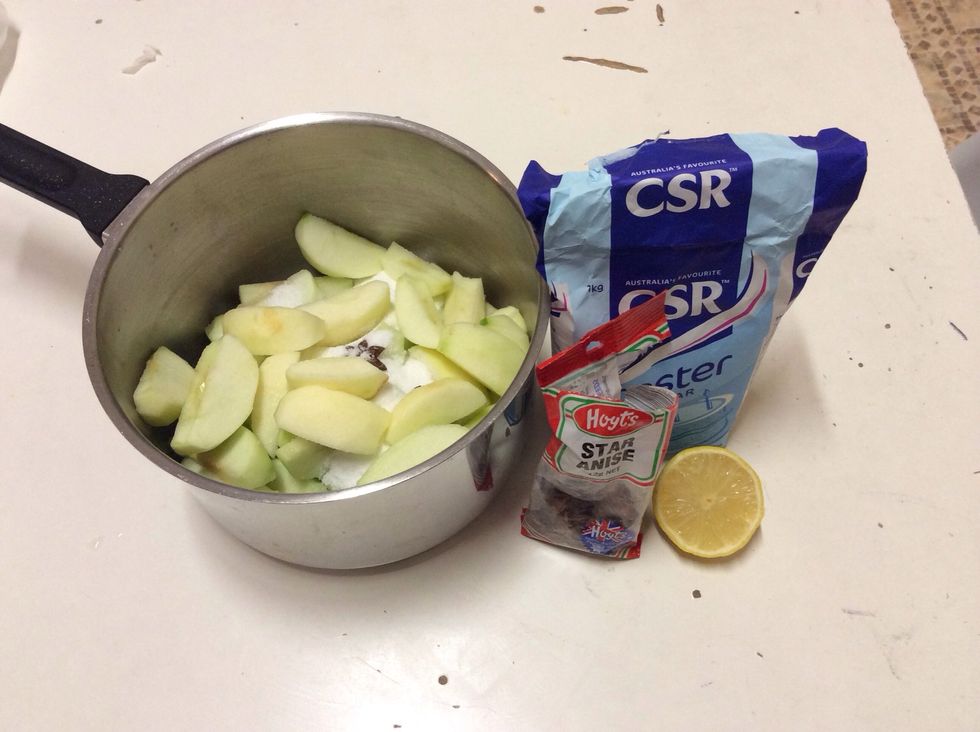 Once you have peeled and cut the apples, put them into a medium saucepan with the juice of half a lemon, 1 cup of caster sugar and 1 star anise.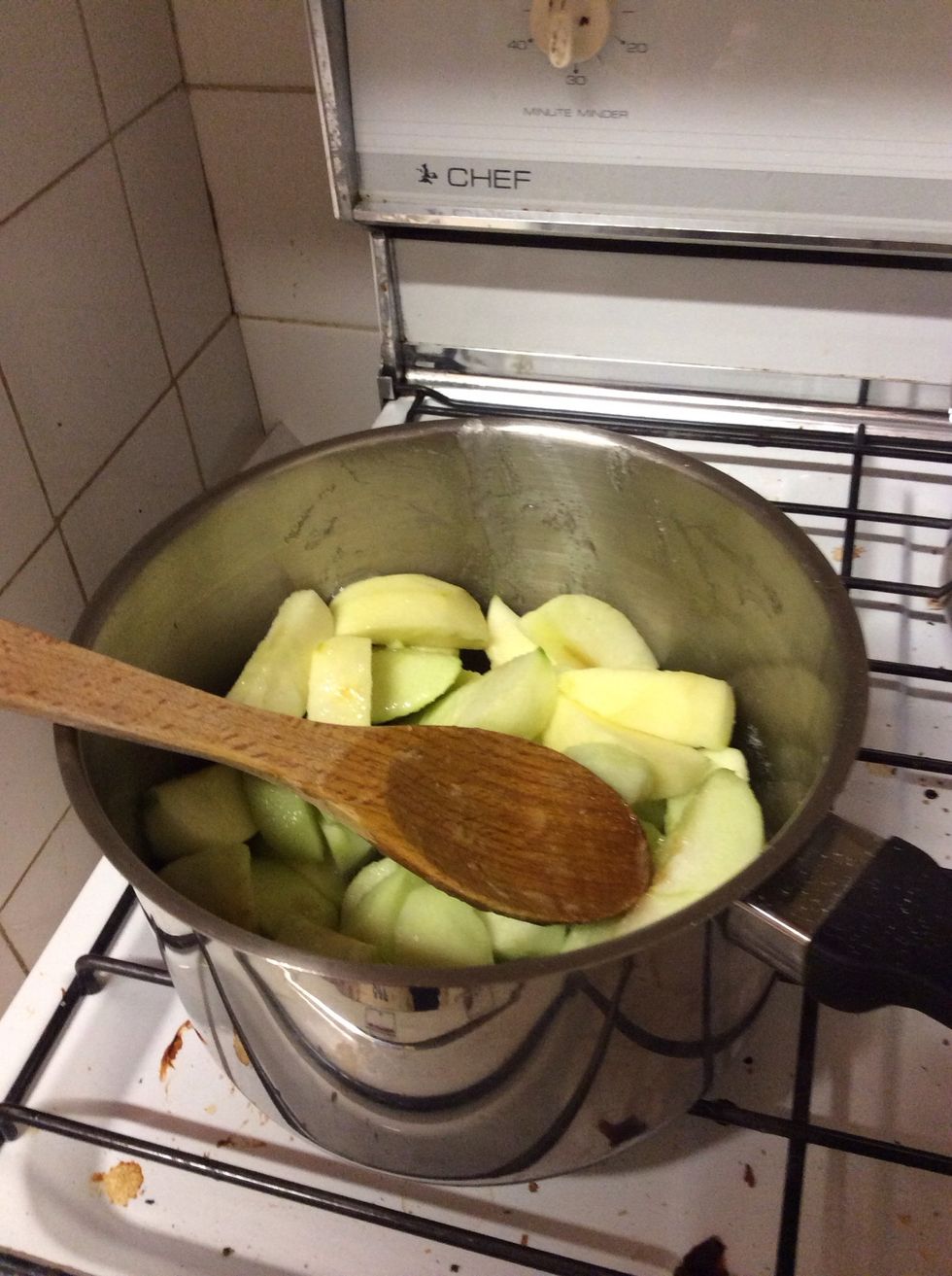 Heat the apple mixture on medium heat on the stove. Keep stirring the apples so they all get evenly cooked. Juices will come out of the apples. Heat until apples are firm but still hold their shape.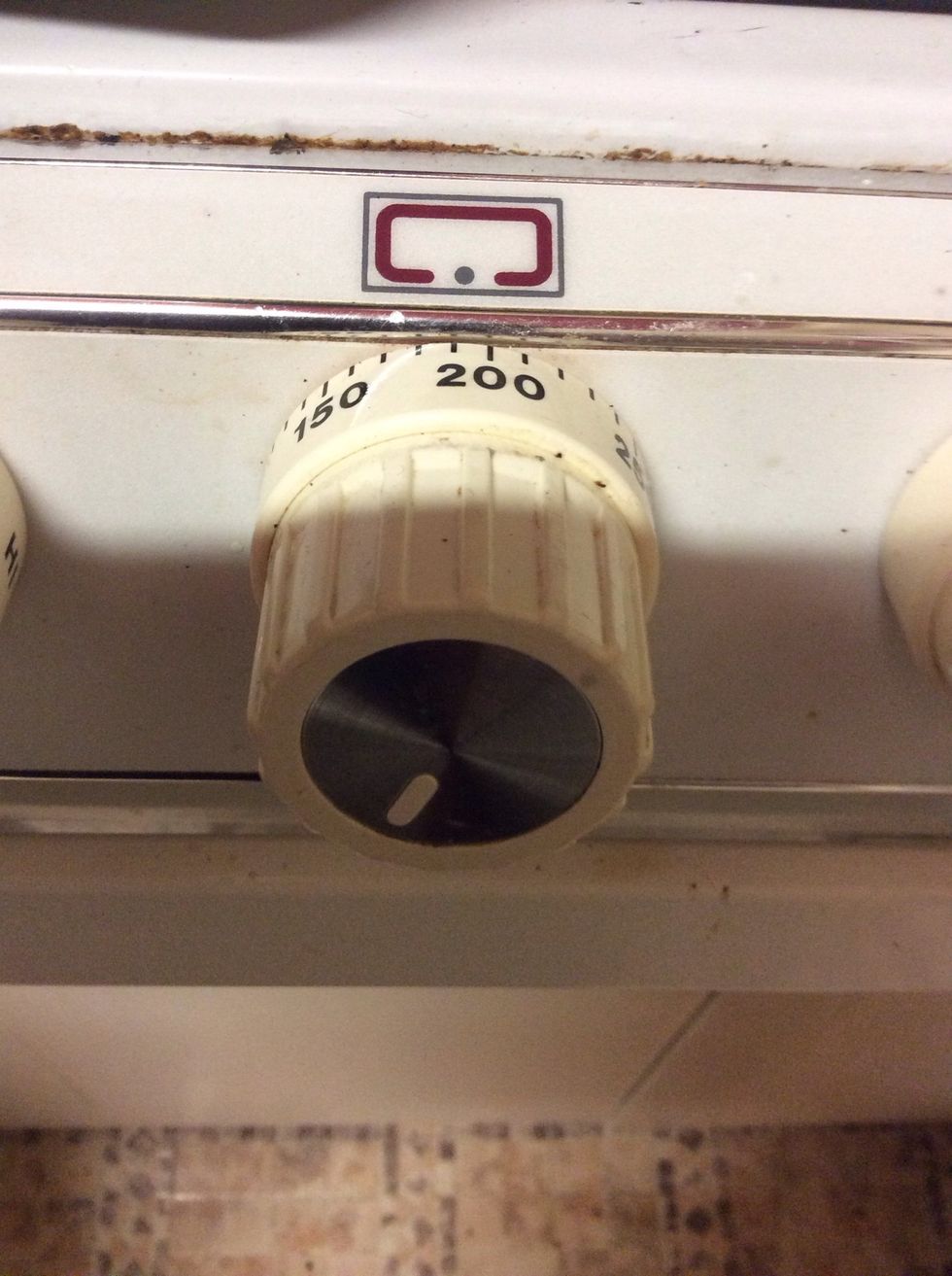 Preheat the oven to 180°C while the apples are cooking. My oven is a bit dodgy so we put it on 190°C.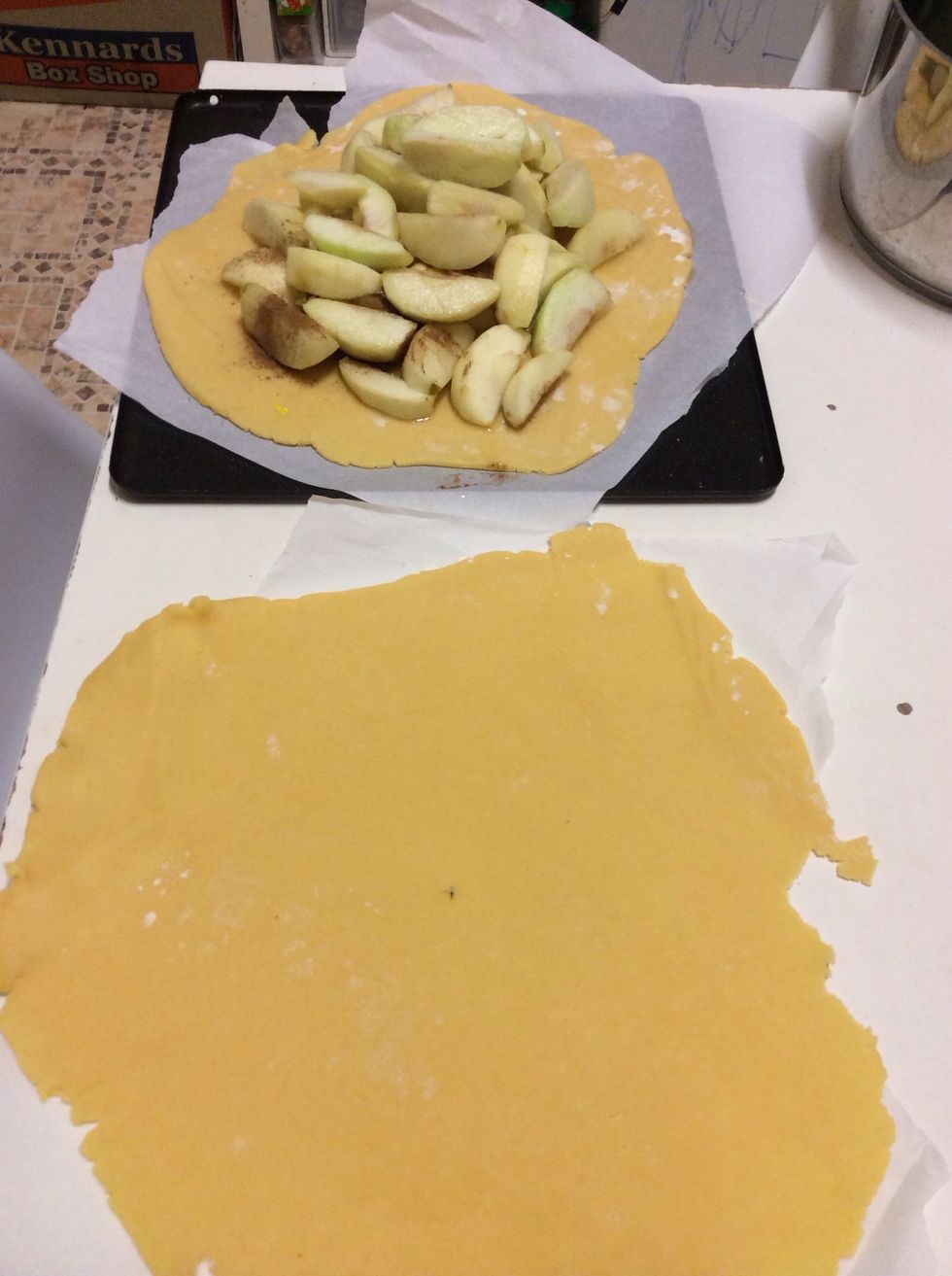 Take the apples off the heat and let them cool. Meanwhile roll out the pastry into 28cm round circles and it should be 3mm thick.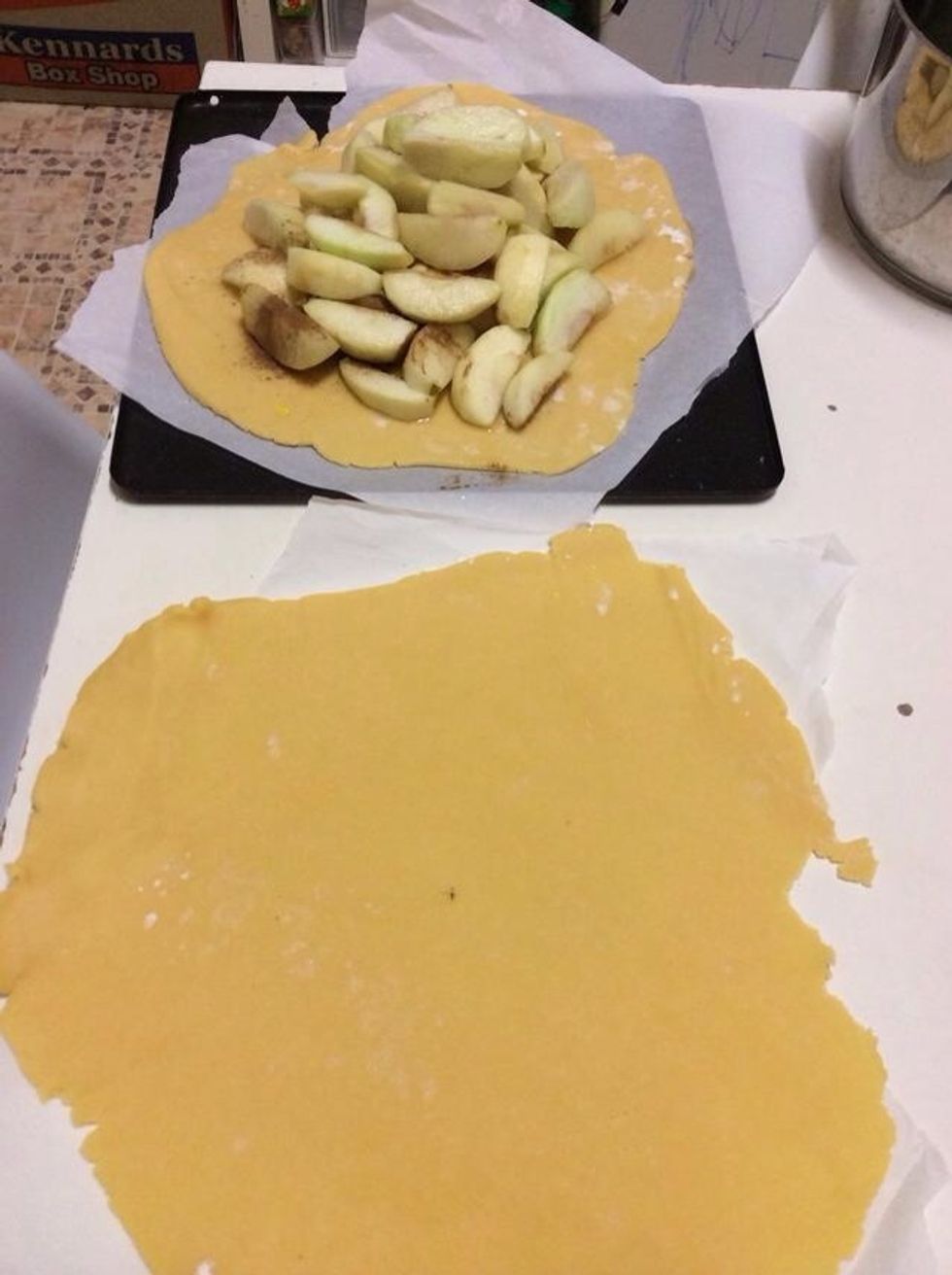 Once the apples are cooled put them onto a circle of pastry. Sprinkle 1 teaspoon of cinnamon on the apples.
Put the other circle of pastry on the top of the pie. Brush the top of the pastry with 1 lightly beaten egg. Sprinkle cinnamon-sugar on the top of the pie.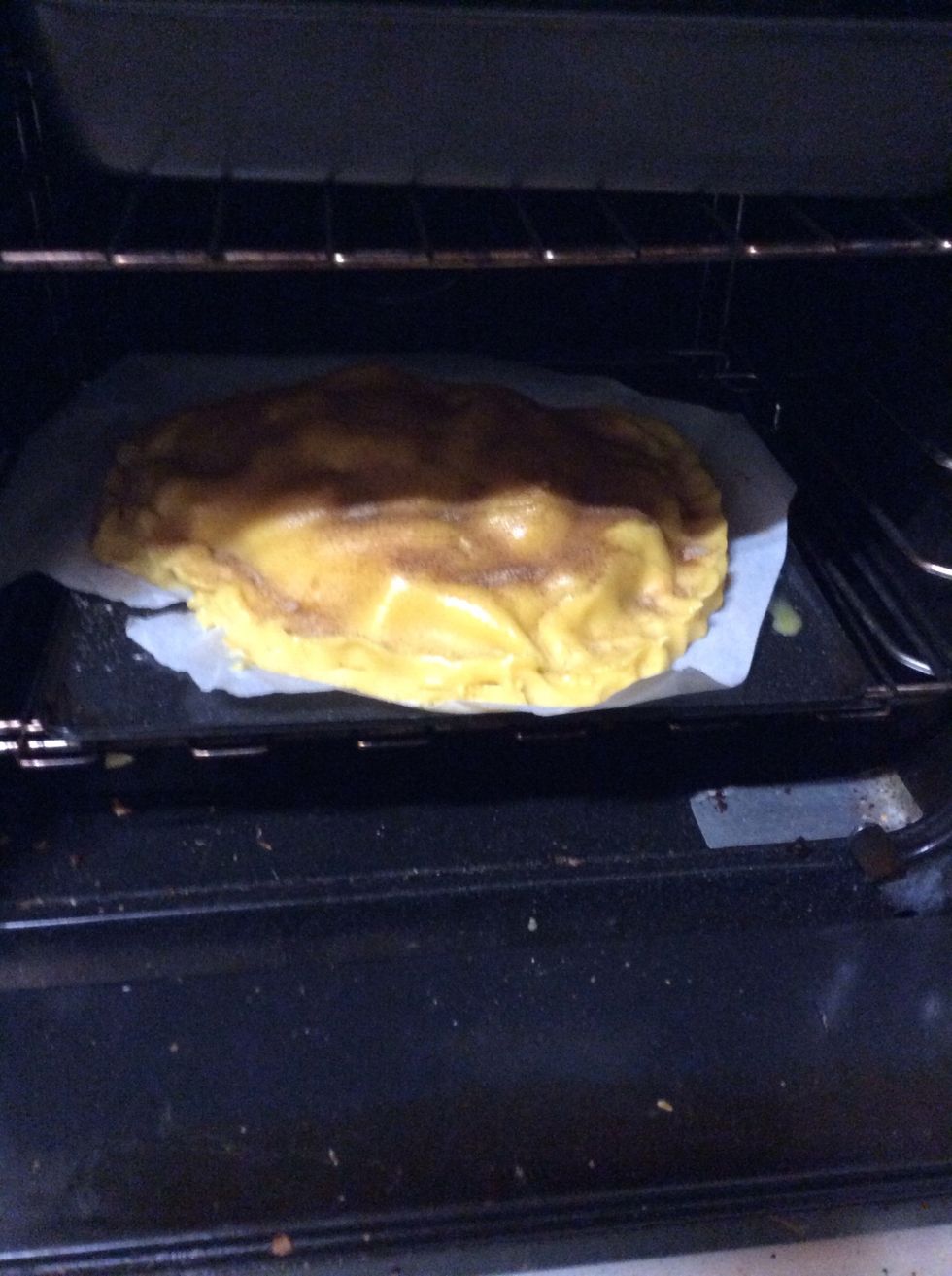 Put the pie in the oven 30 - 40 minutes at 180°C.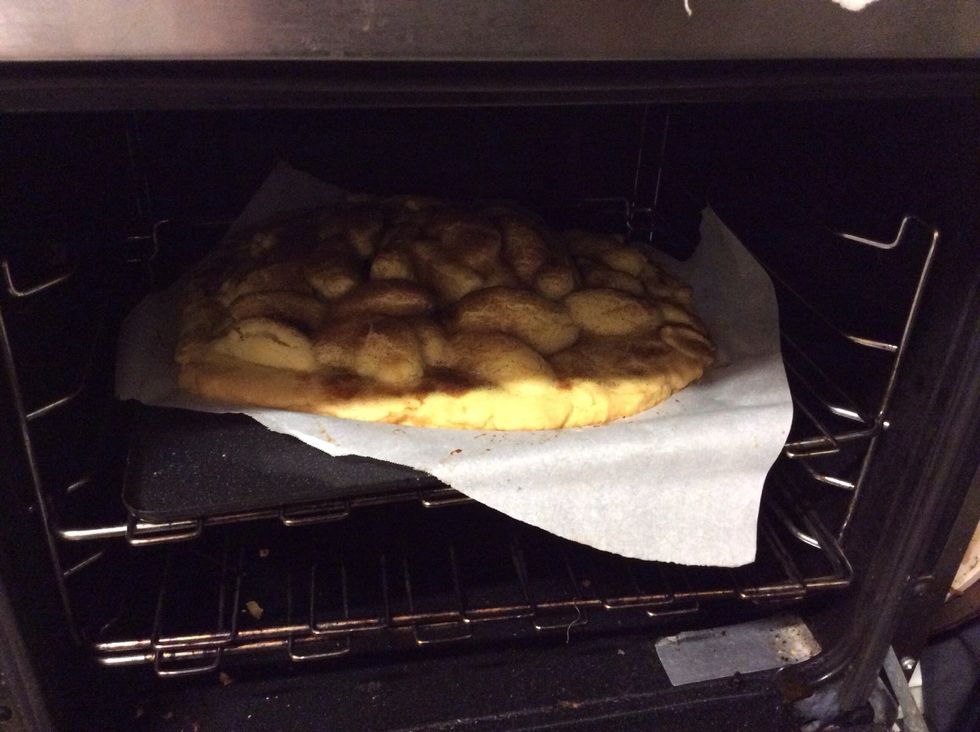 Check it after about 15 minutes. The pastry should be looking golden and yum!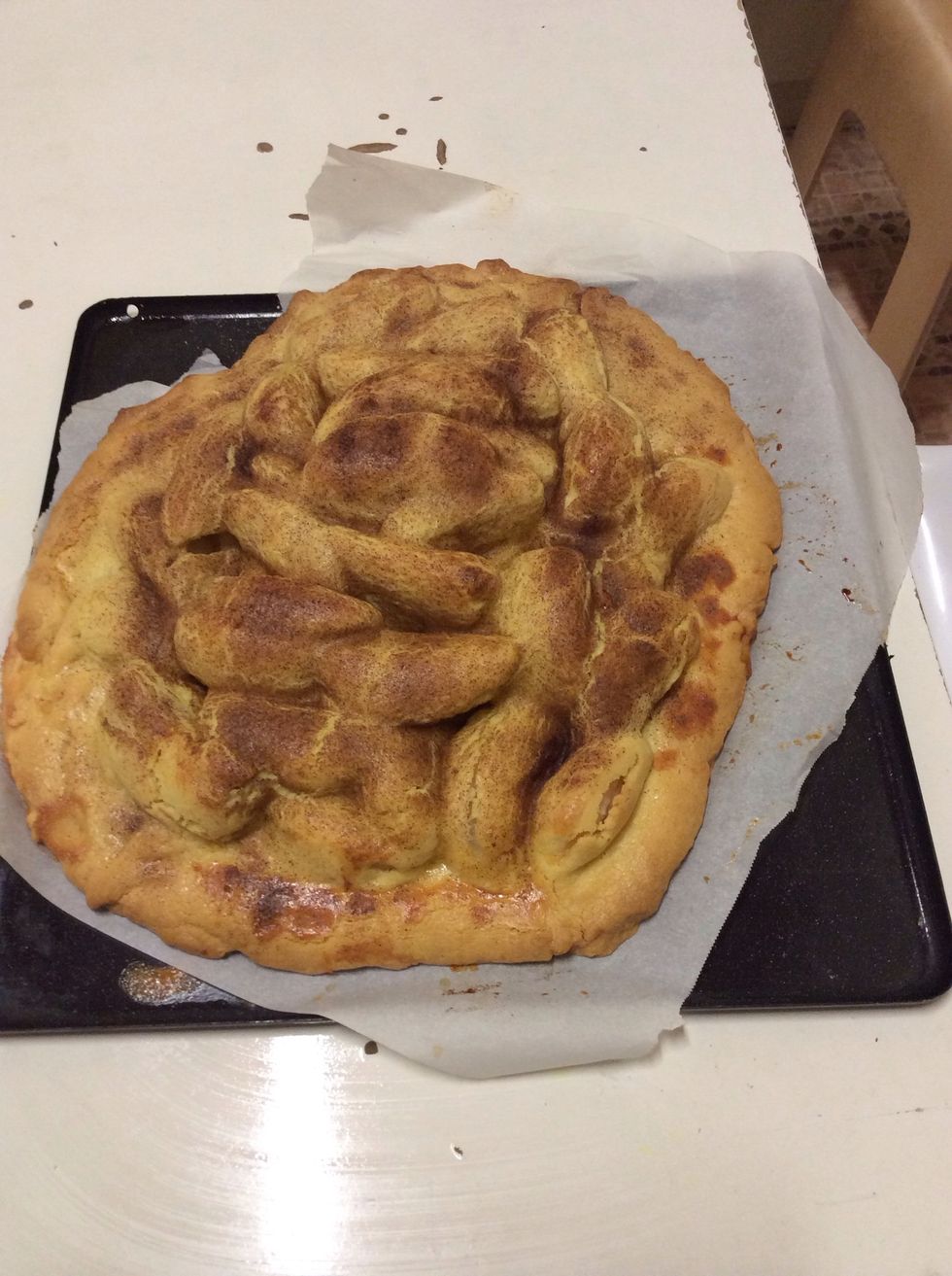 Take the apple pie out of the oven once it looks golden-brown. Make sure you put it on a surface which isn't going to get burnt.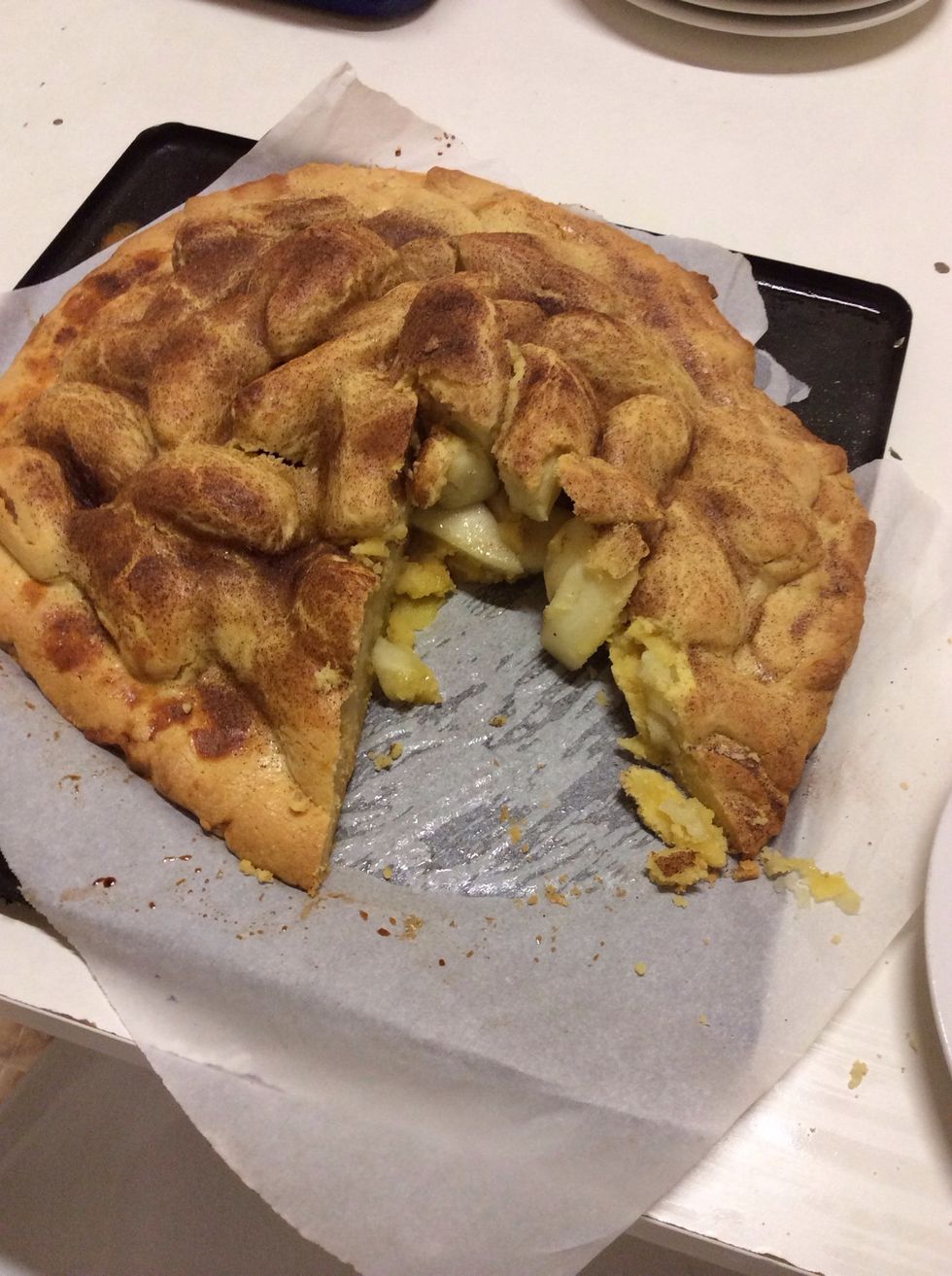 Take a slice out and serve it on a plate. The pastry should taste and have the texture of a biscuit.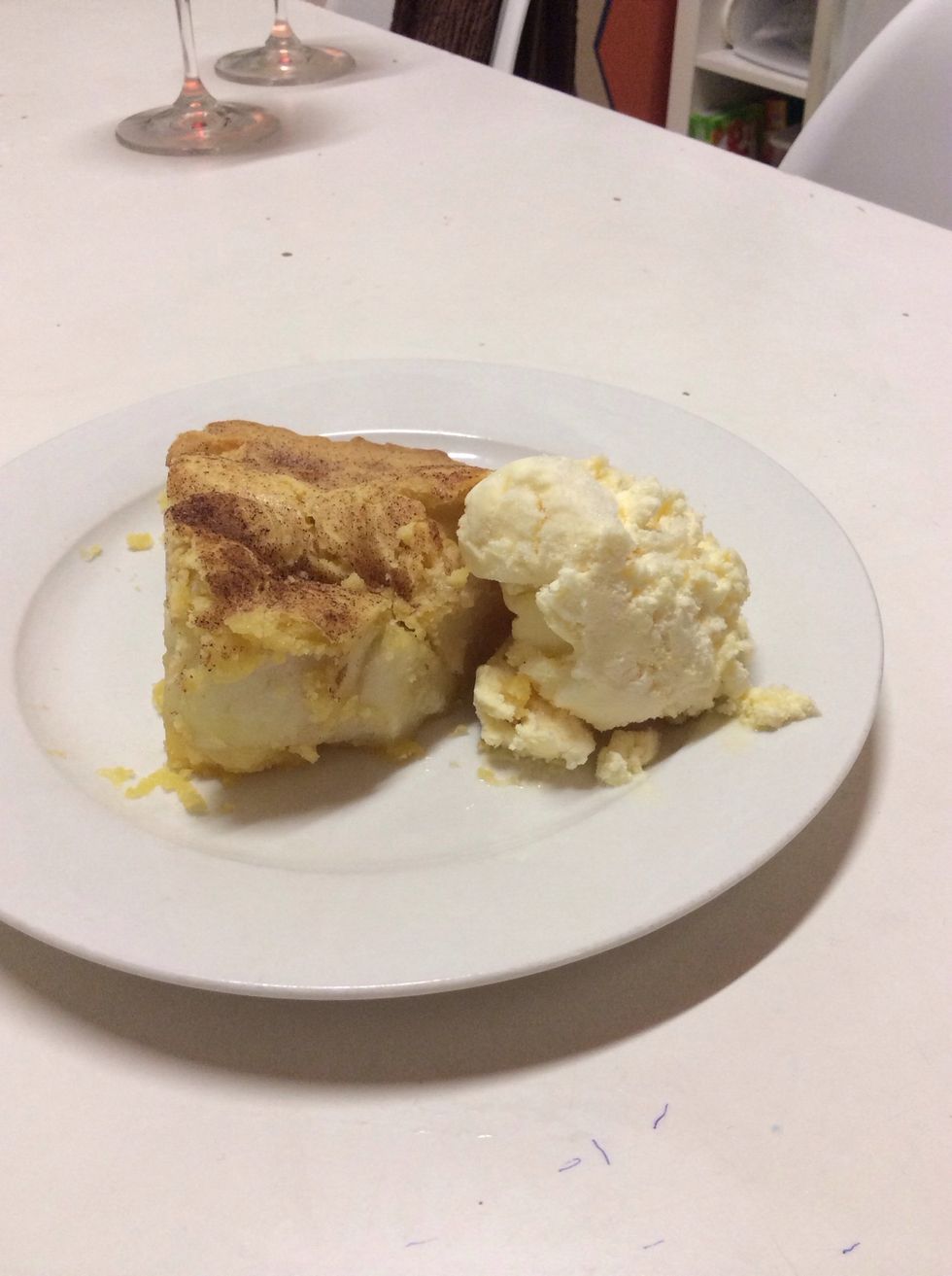 Serve the apple pie with ice-cream, cream, custard or whatever you desire. Happy Eating!!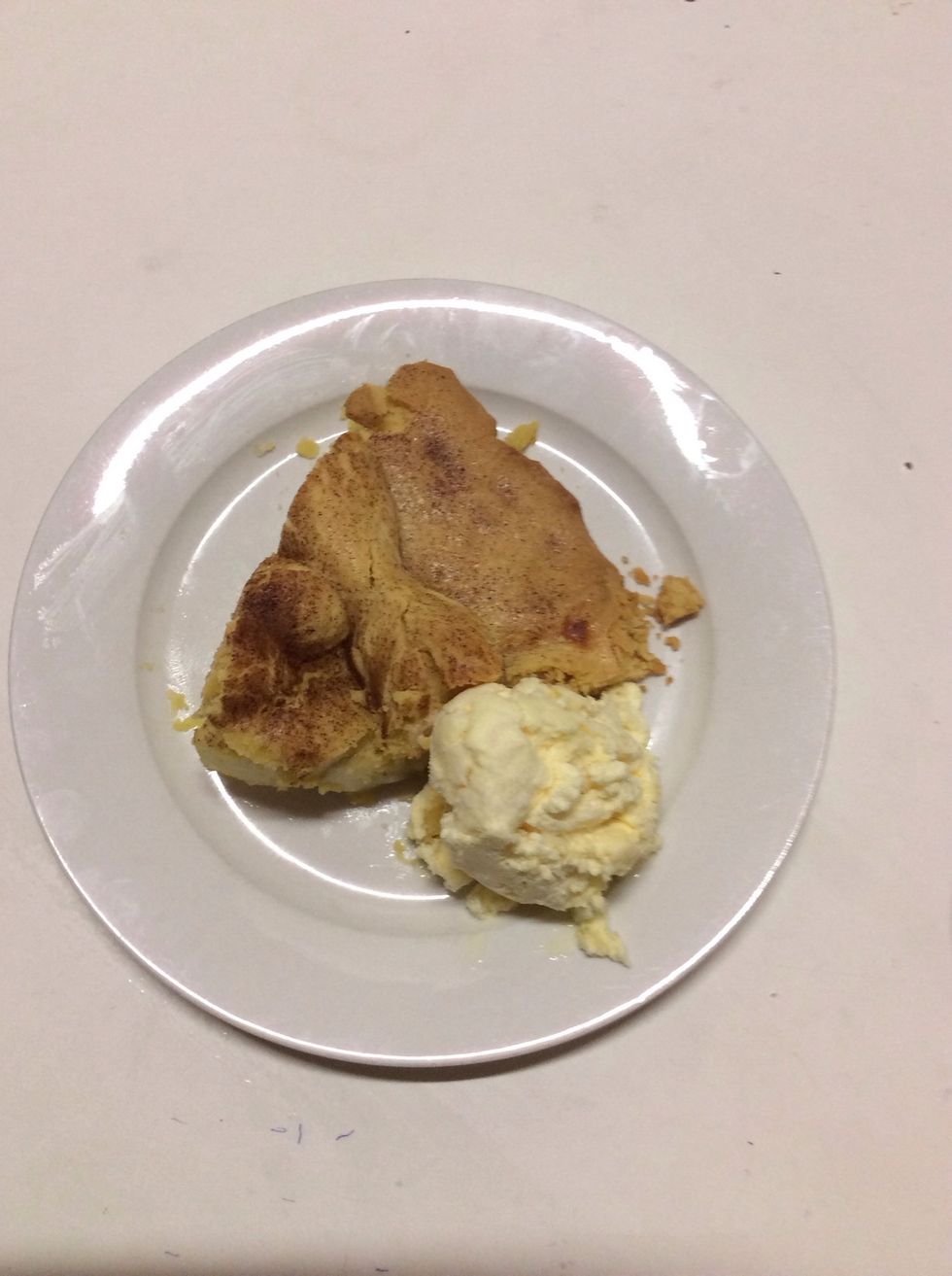 I rate the finished product: 9/10
🔽 Filling 🔽
1.0kg Granny Smith apples, peeled
1.0c Caster sugar
Juice of half a lemon
1.0 Star anise
1.0tsp Cinnamon
🔽 Pastry 🔽
3.0c Plain flour
1/3c Custard Powder
1.0c Icing sugar
350.0g Chilled unsalted butter, chopped
3.0 Egg yolks, plus 1 lightly beaten egg to brush