Making a tasty flourless cake can be challenging. This recipe uses ground pistachios and almonds to give it a delicious flavor and texture.
26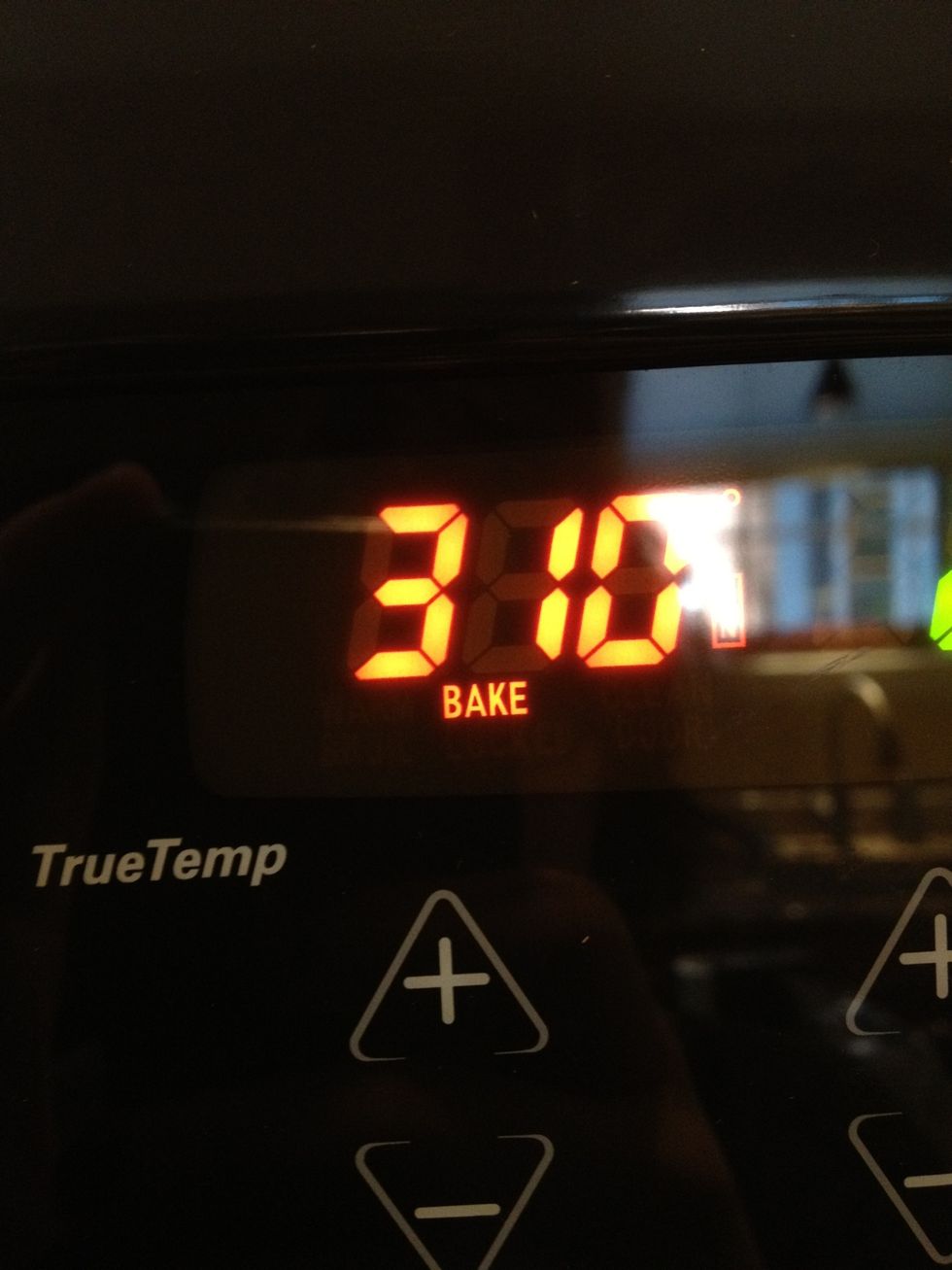 Preheat the oven to 310 degrees F.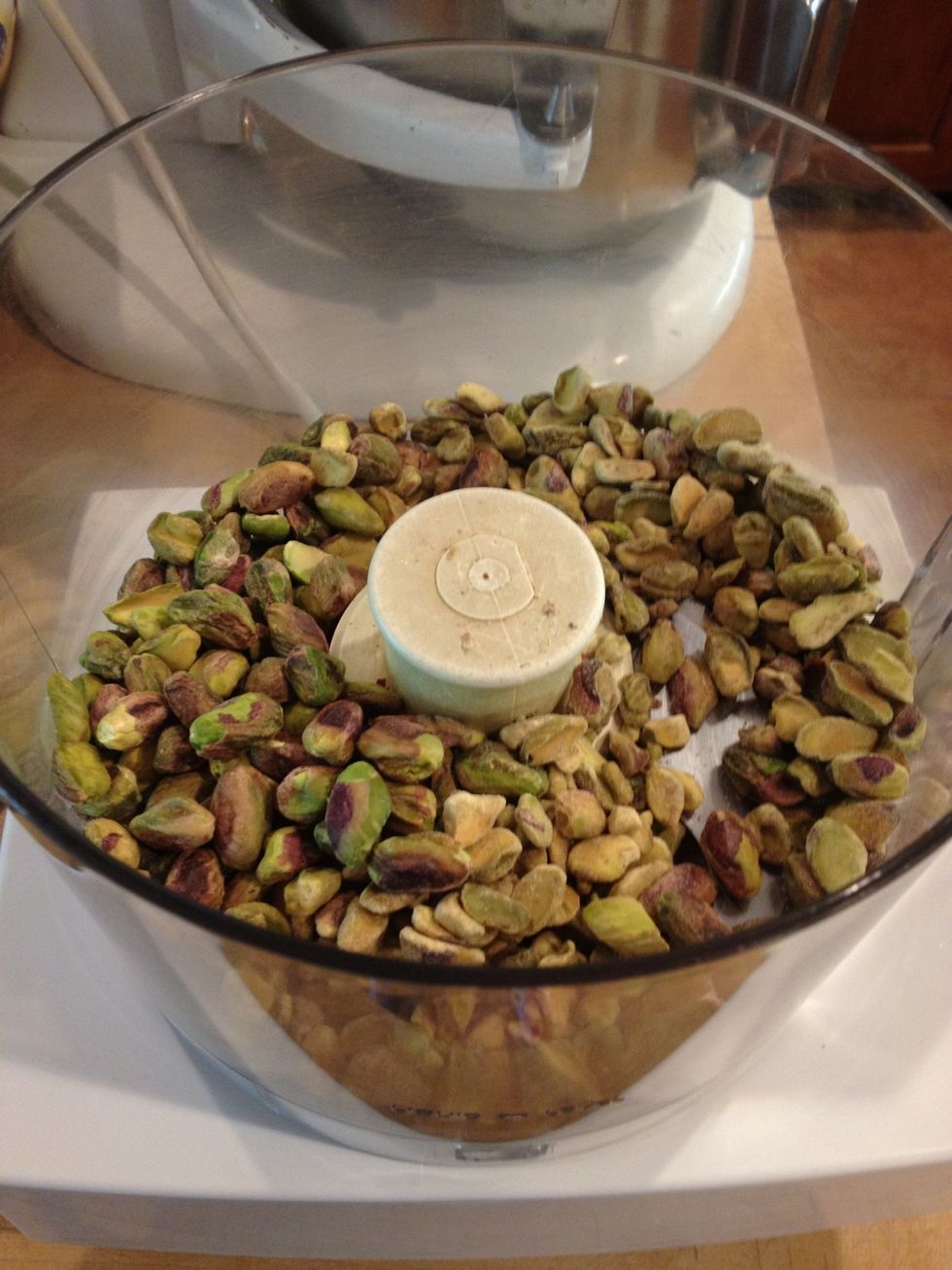 Put 1 and 1/2 cups shelled pistachios into a cuisinart.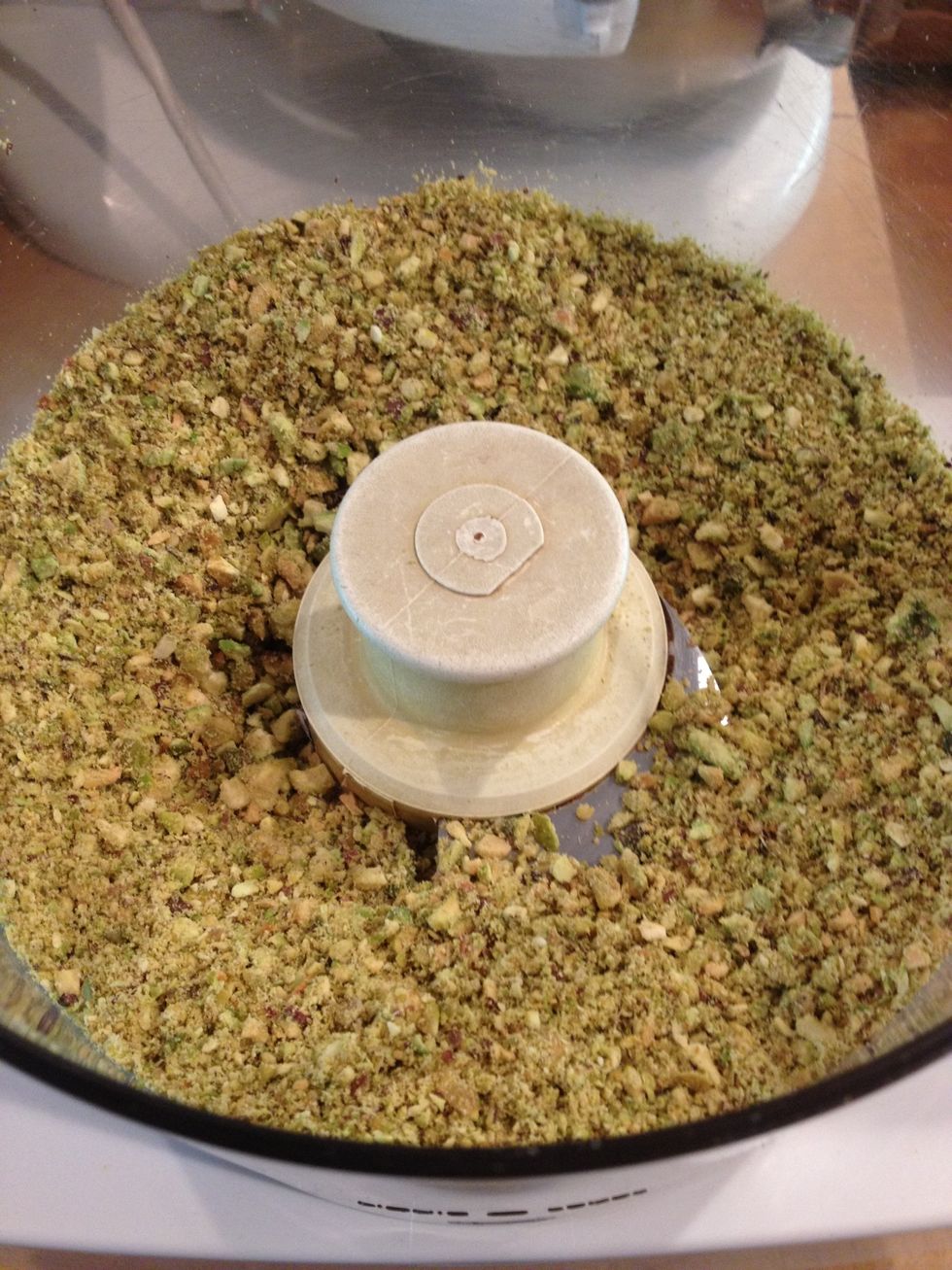 Coarsely grind. Remove from the Cuisinart and put aside.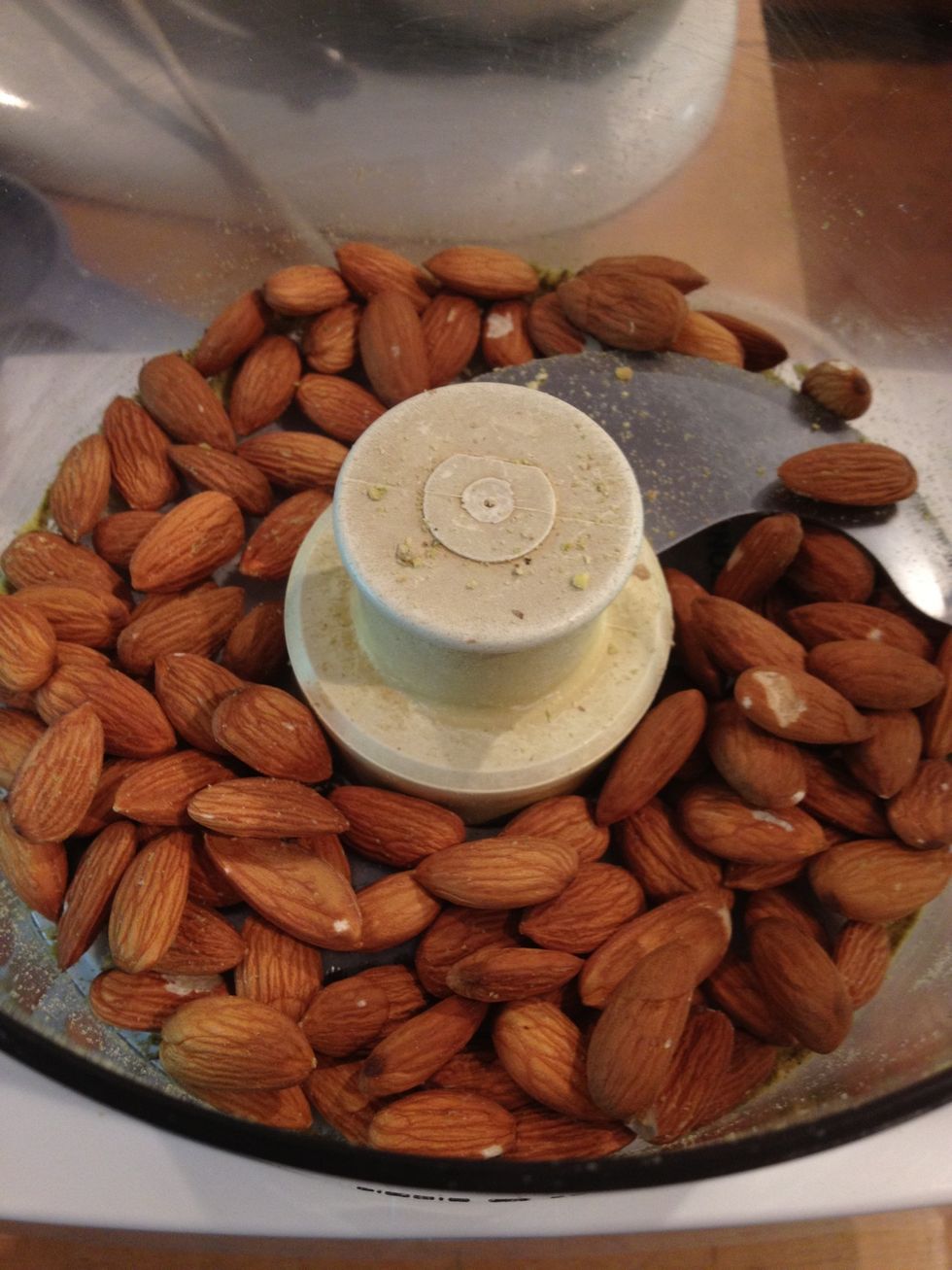 Measure 3/4 cup of almonds into the cuisinart.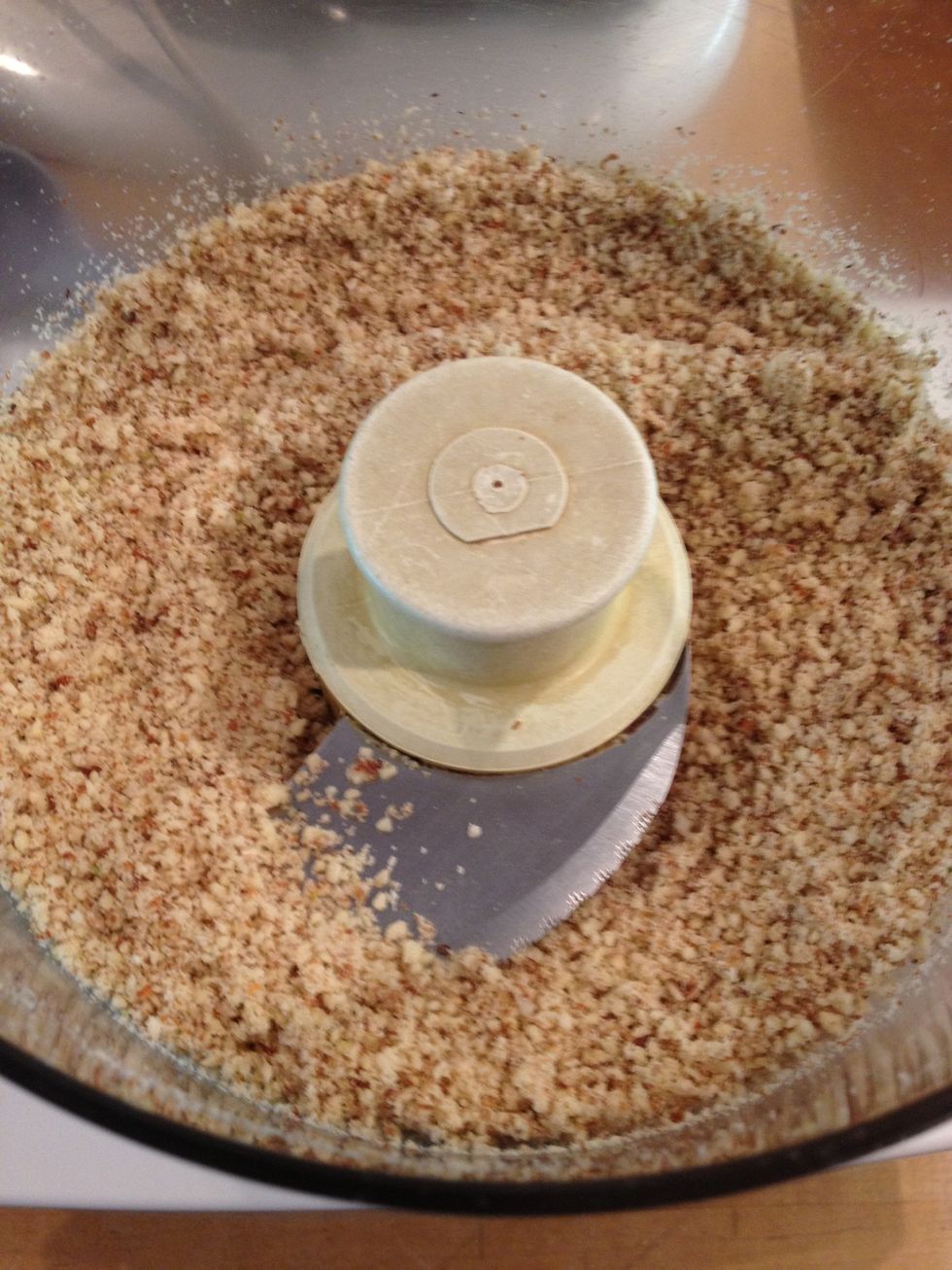 Grind to a very fine consistency. This should take about a minute.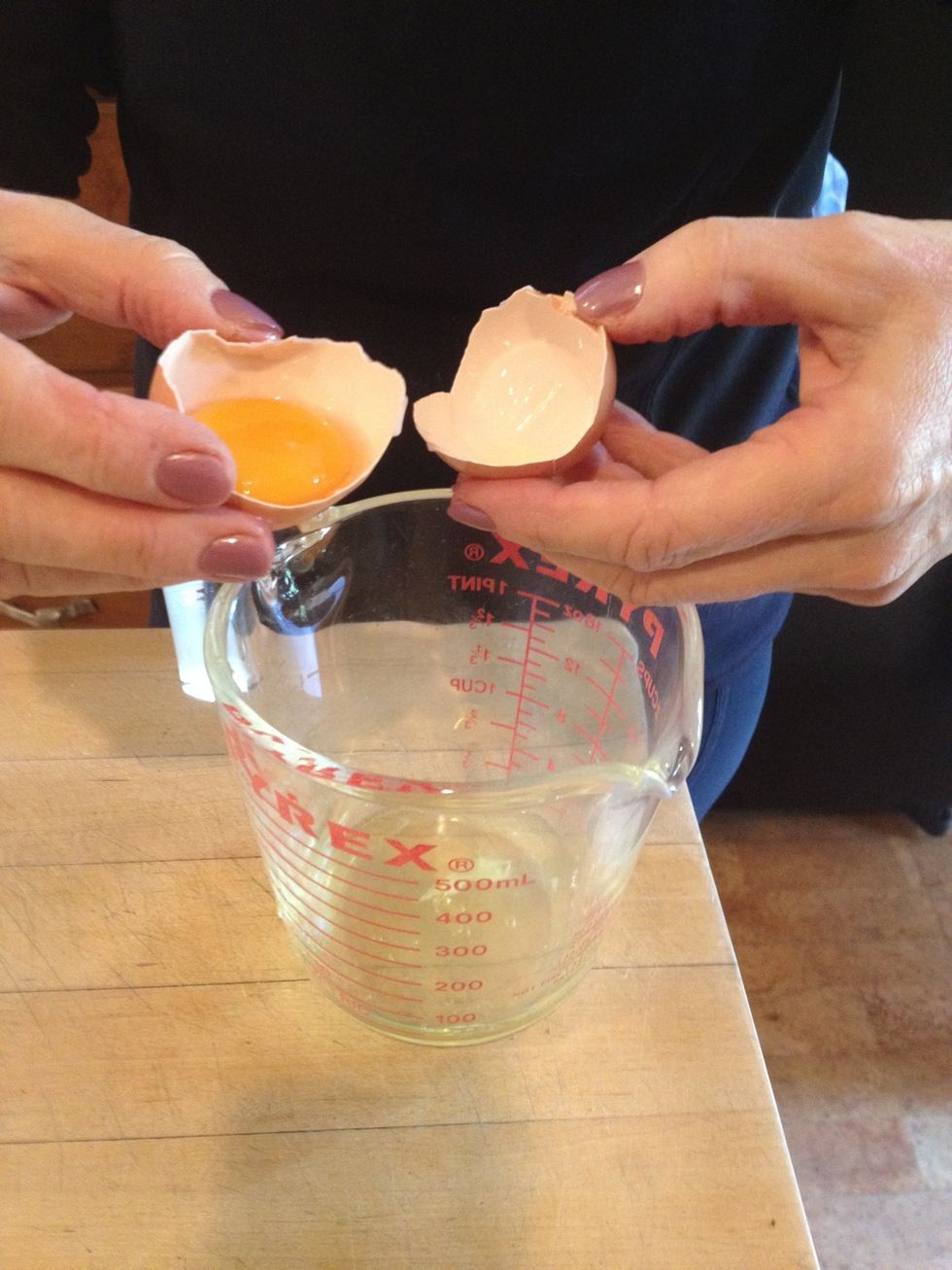 Separate 2 egg whites from the egg yolks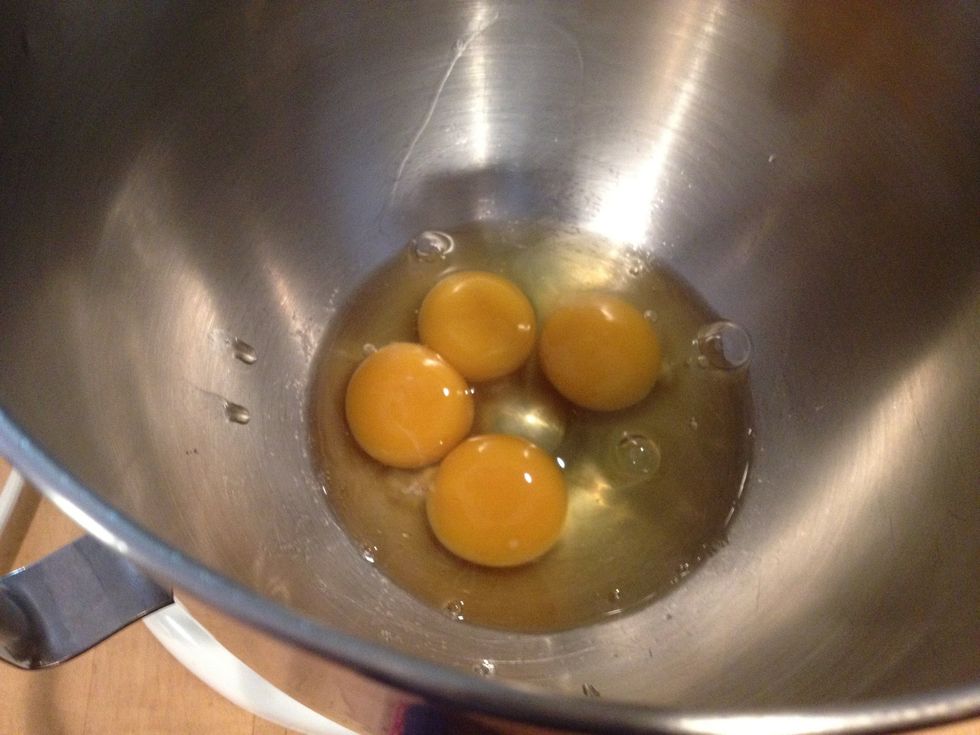 Put the 2 yolks in the bowl of a mixer. Add 2 full eggs.
Add a 1/2 cup ad sugar and blend until fluffy.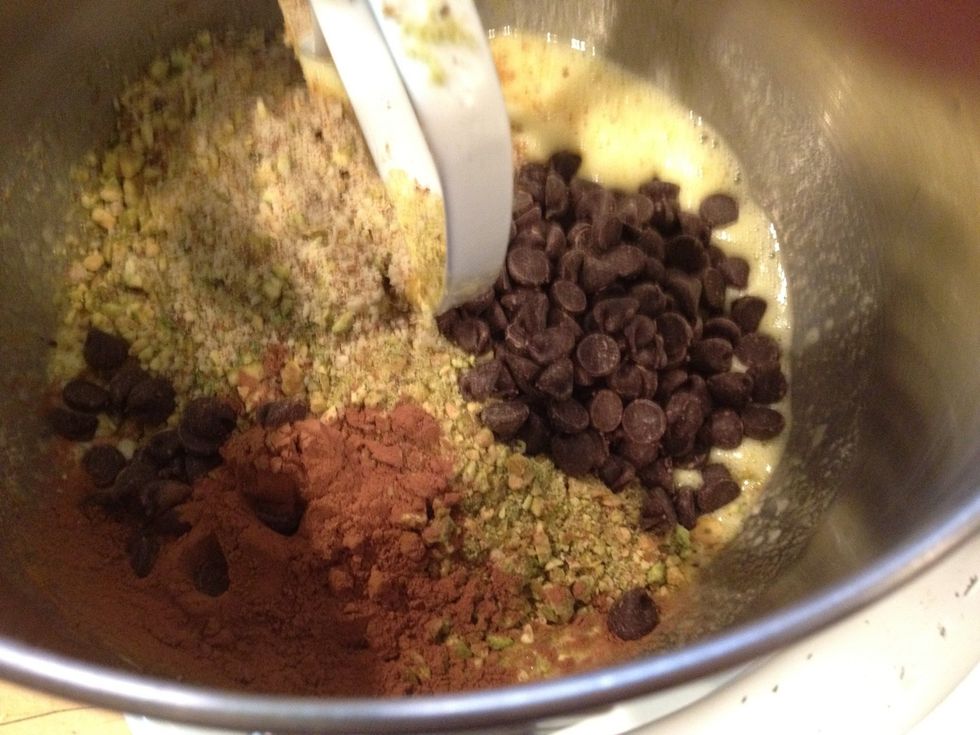 Add the ground pistachios and almonds, 1 tablespoon cocoa powder, and 3/4 cup chocolate chips.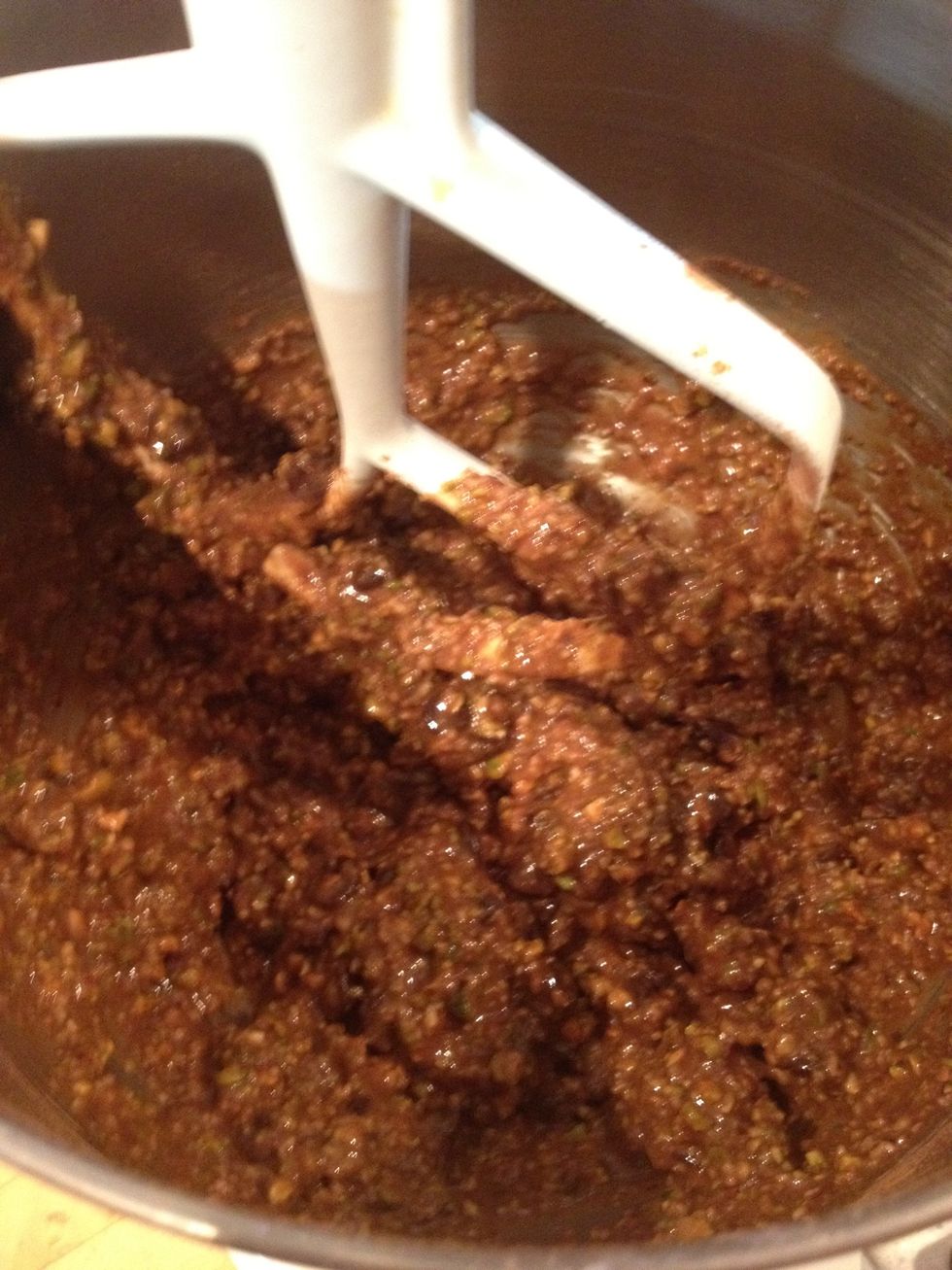 Mix until everything is well combined. The mixture will be chunky. Set aside the mixture.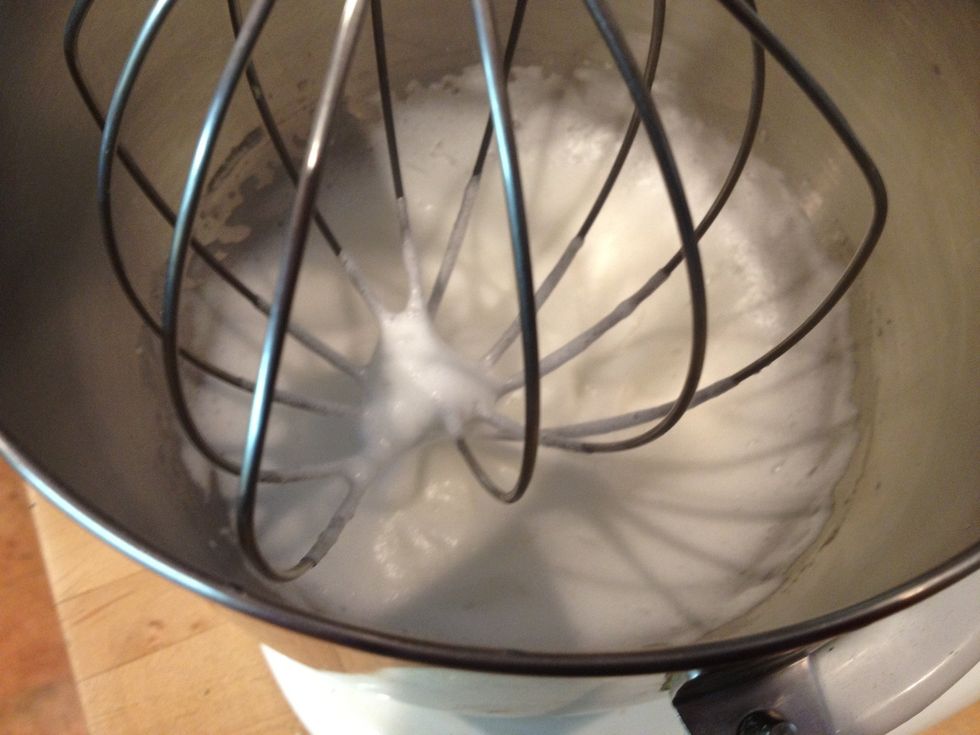 In a clean bowl, using the whisk attachment, beat the 2 egg whites with the remaining sugar. Soft peaks will form.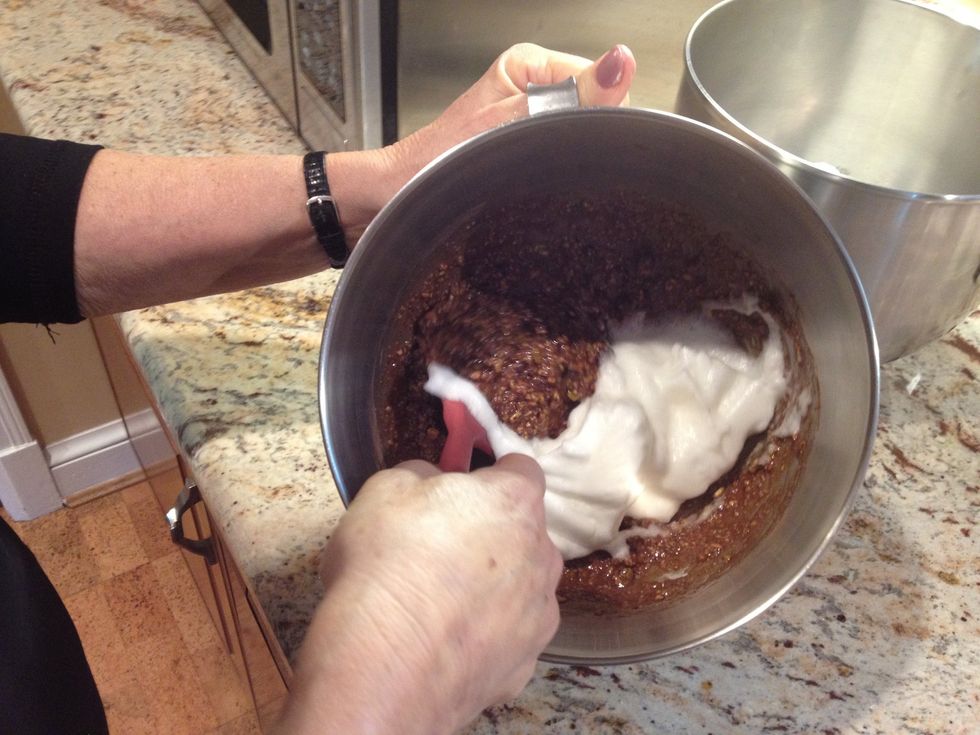 Fold the egg whites into the nut mixture.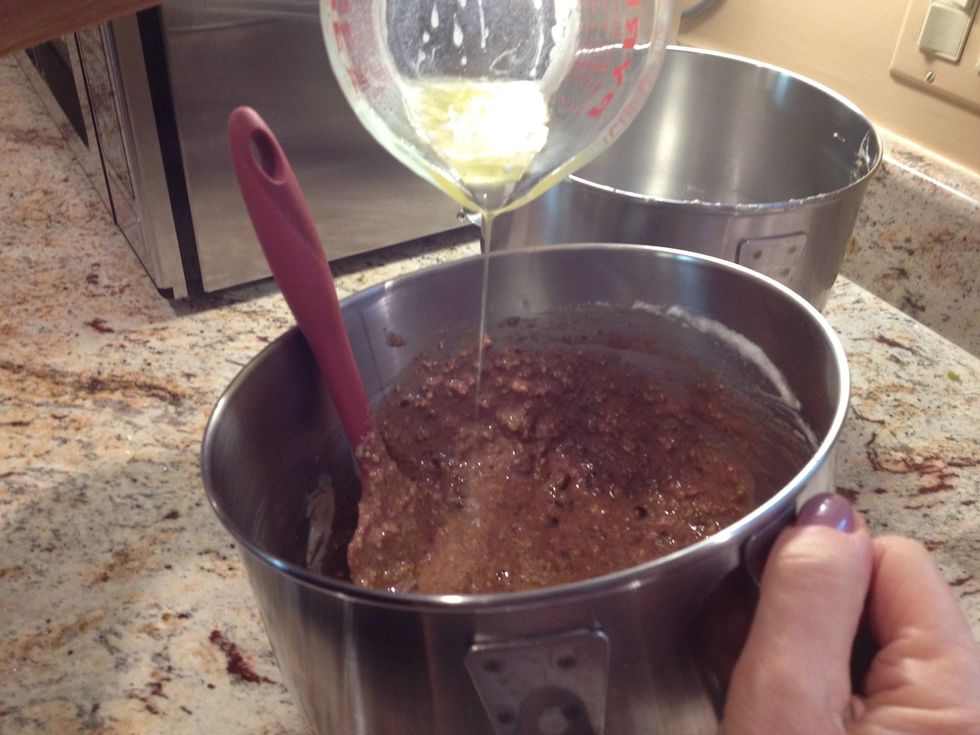 Stir in 1 and 1/2 tablespoon of melted butter.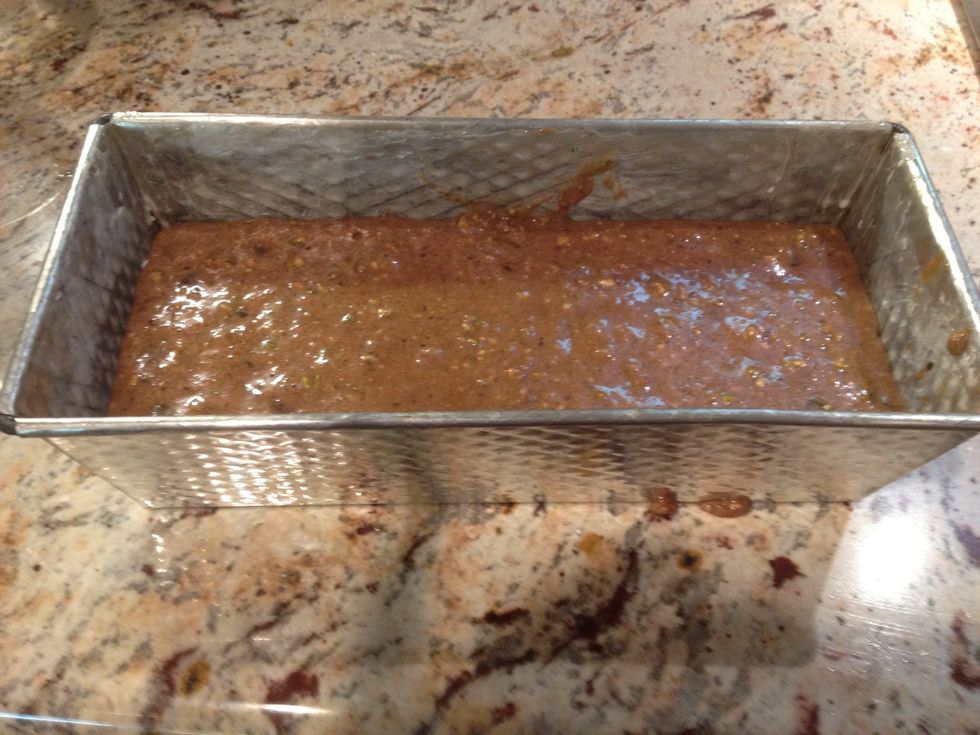 Pour the batter into a well greased loaf pan. Bake for 40-50 minutes, or until a toothpick comes out dry. After taking out of the oven, remove the cake from the loaf pan to cool.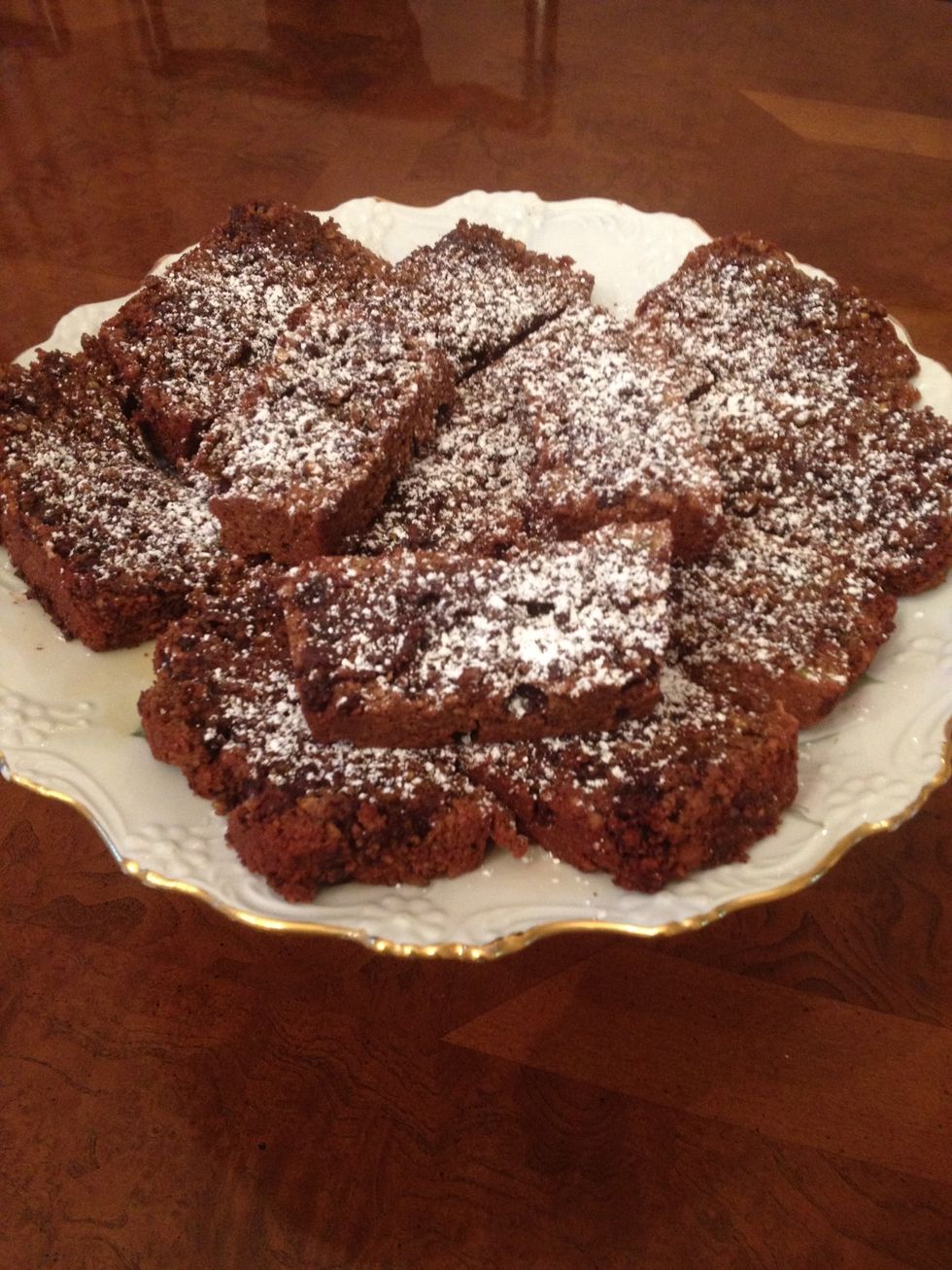 I like to slice up the loaf so that it is easy for guests to grab a piece.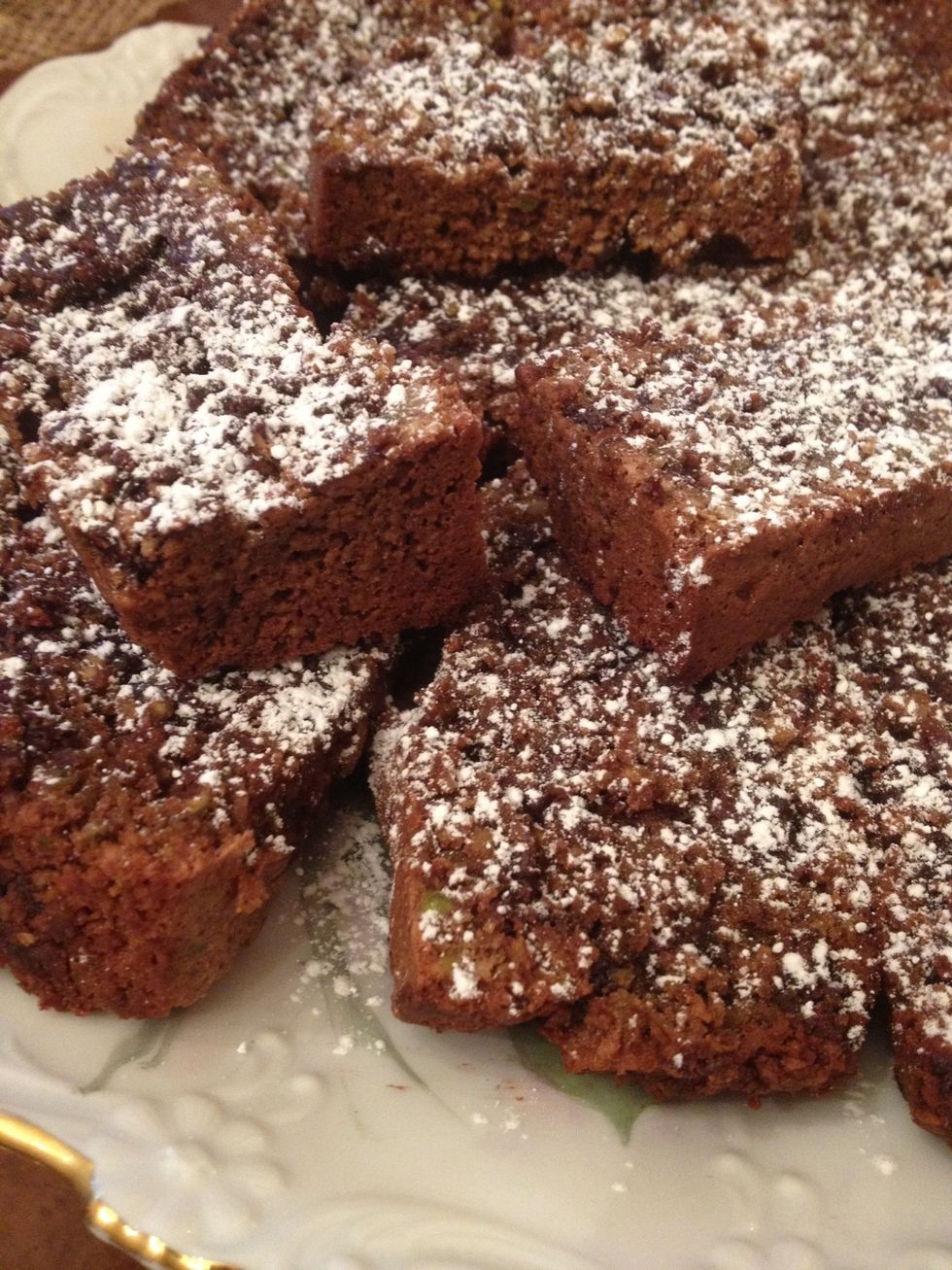 Serve at room temperature, with a little powdered sugar sprinkled on top. Recipe taken from The Book of New Israeli Food: A Culinary Journey by Janna Gur.
4.0 Eggs
0.0c Sugar
1.0c Pistachio nuts, coarsely ground
0.0c Almonds, finely ground
1.0Tbsp Cocoa powder
0.0c Chocolate chips
1.0Tbsp Unsalted butter, melted