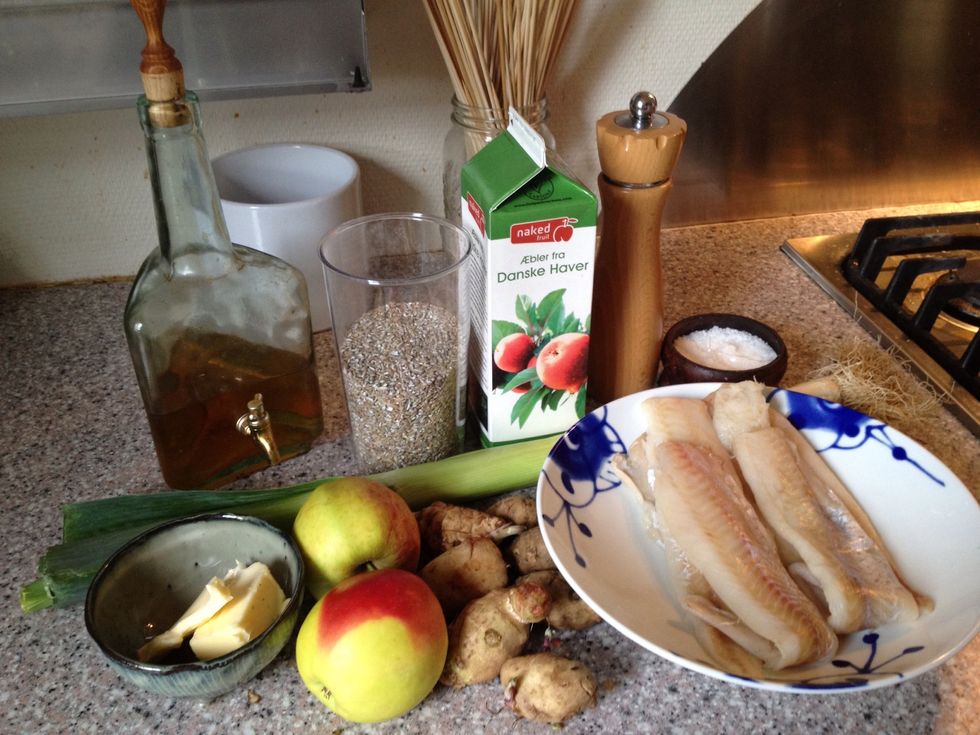 Ingredients
Rinse rye grain, just like you rinse rice.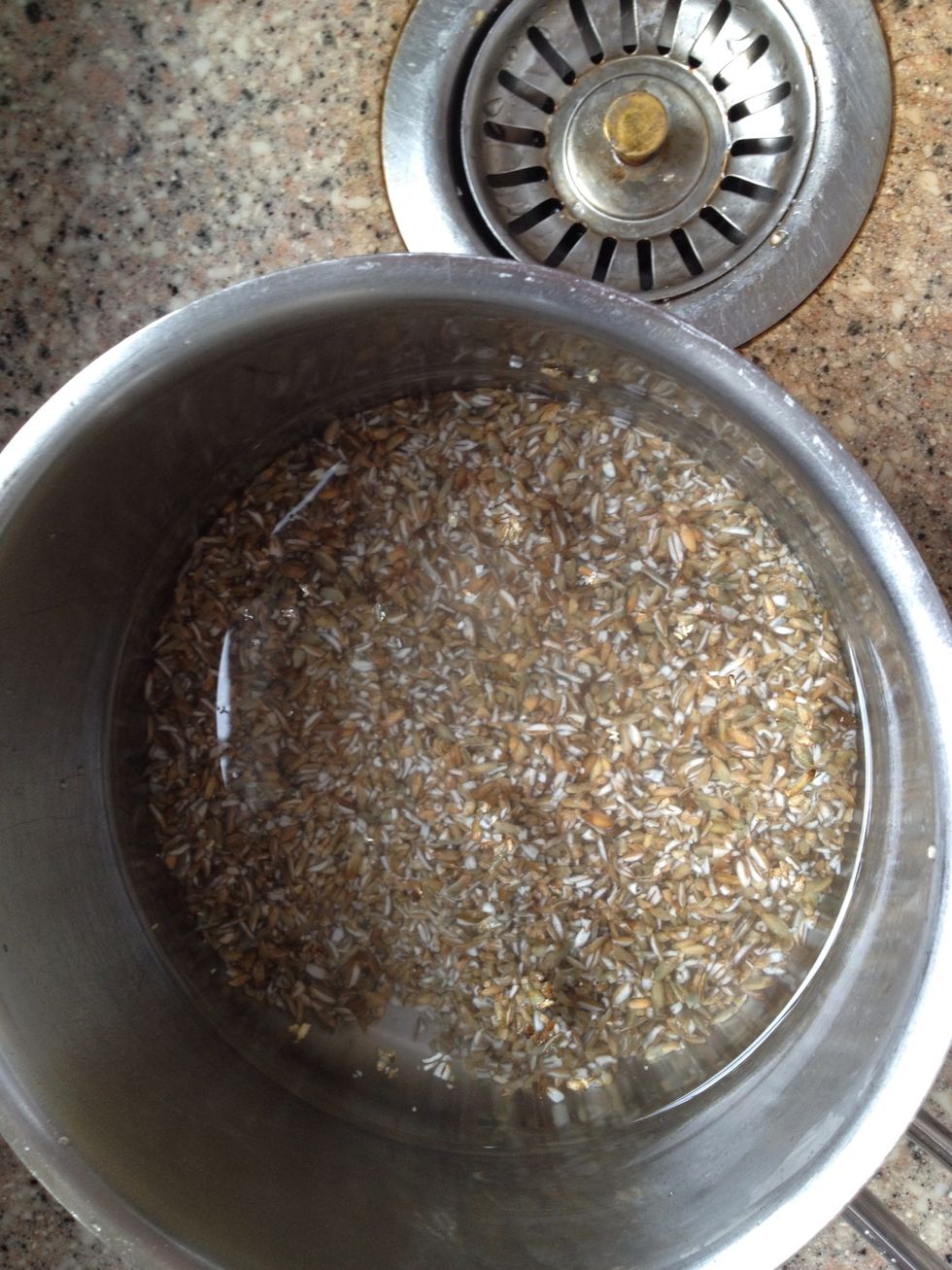 Clear water. Add salt and boil for 20 min.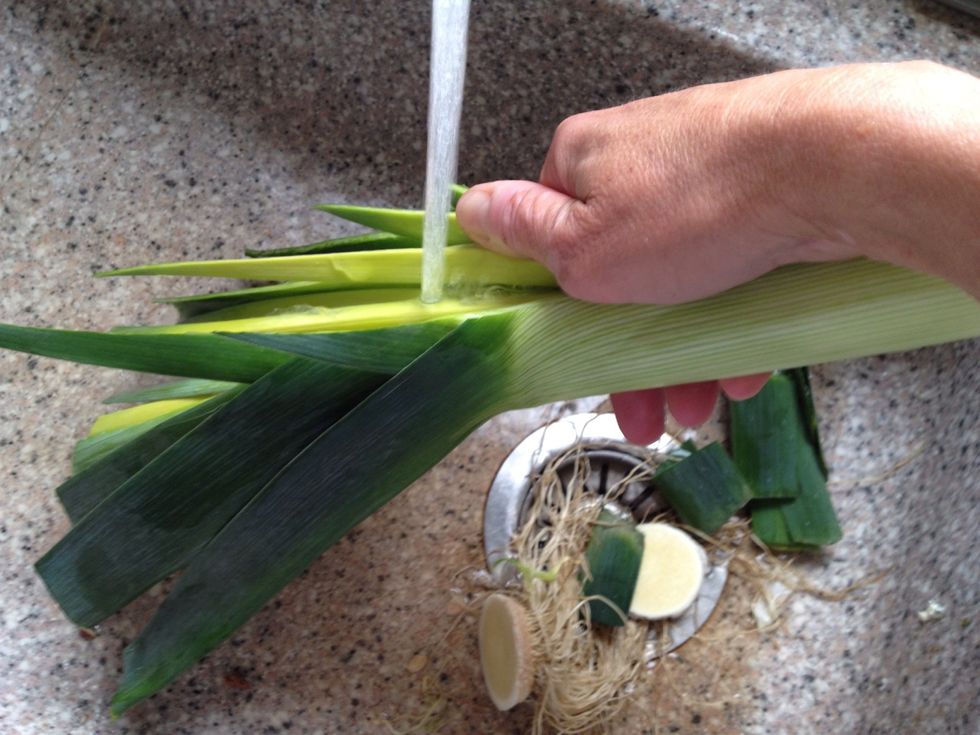 Rinse leeks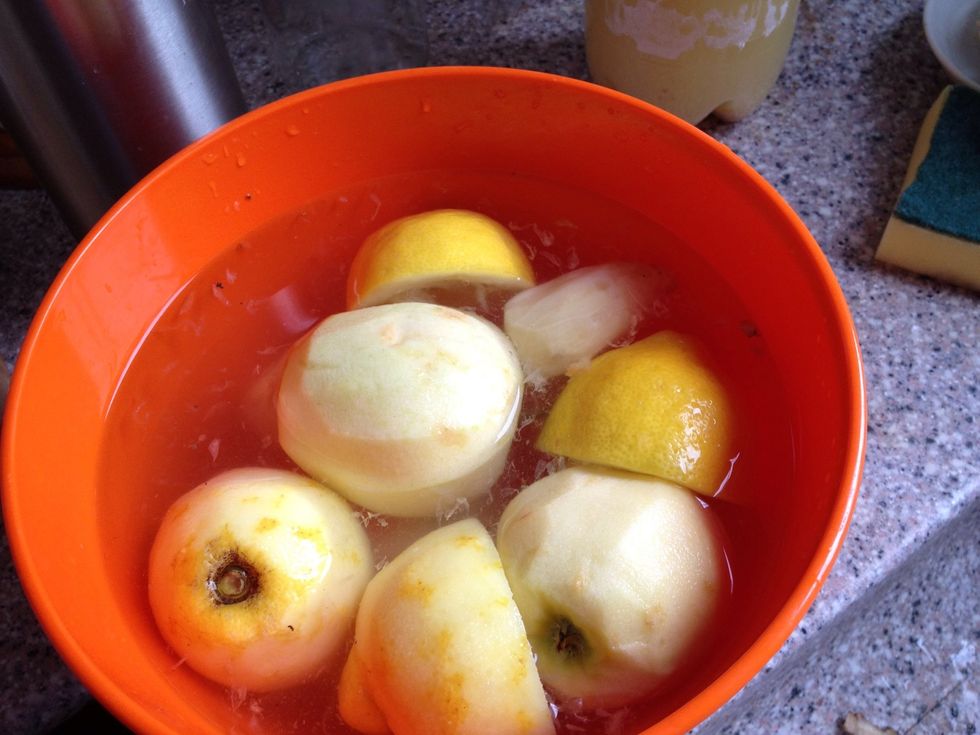 Peel apple and Jerusalem artichoke. Put them in water with som lemons or add some vinegar to the water, to keep them from discolouring.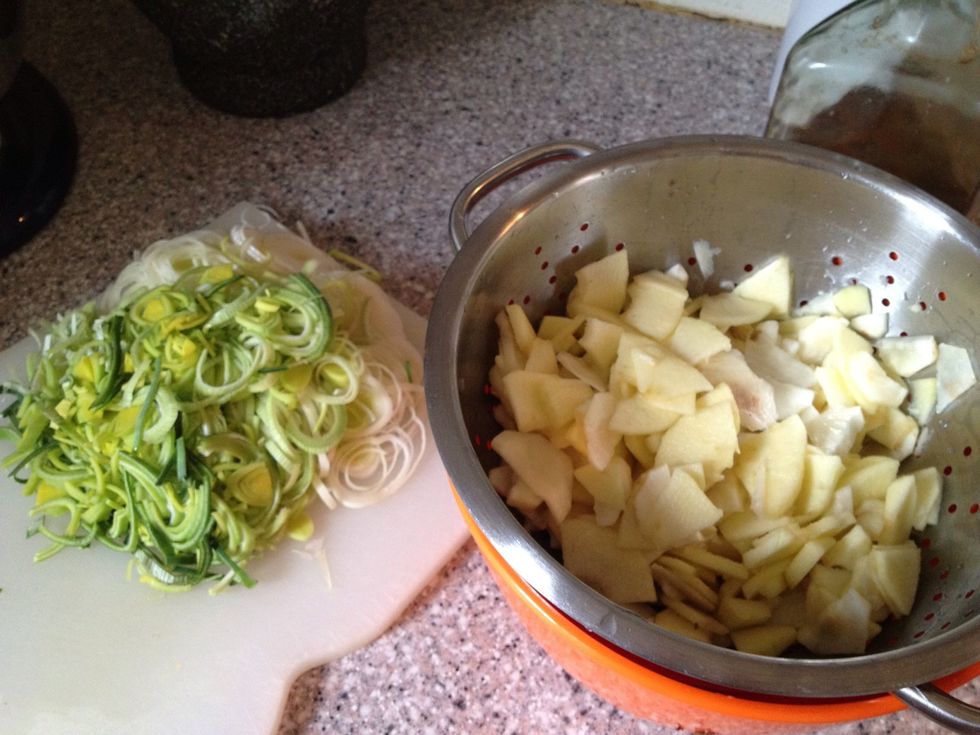 Fine sliced leek, apple and jerusalem artichoke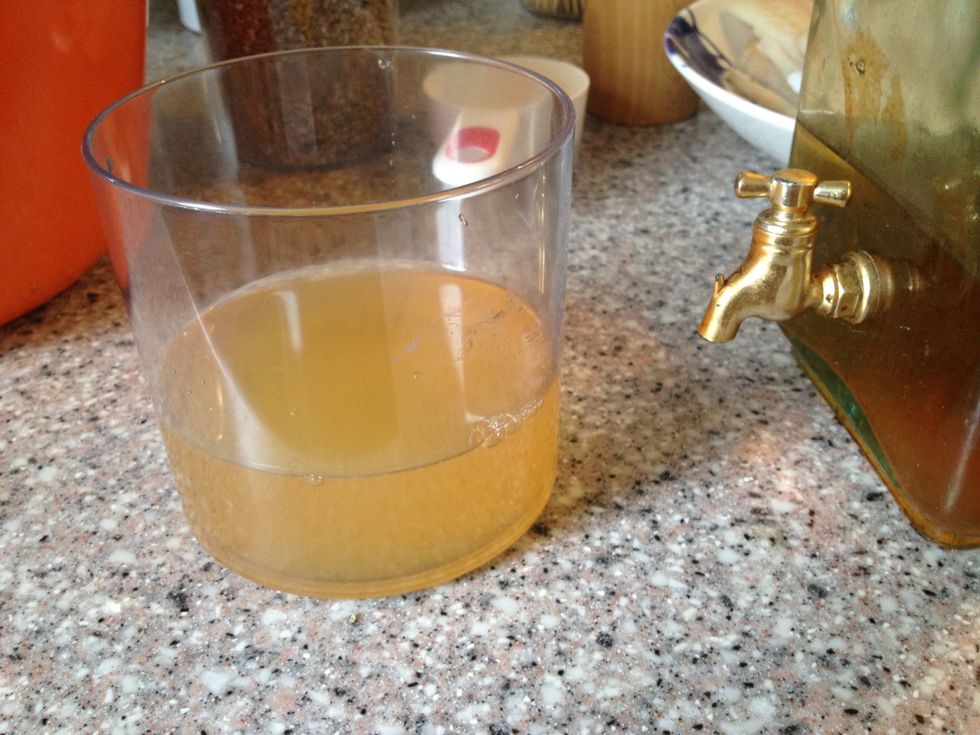 Mix apple cider vinegar and unrefined apple juice.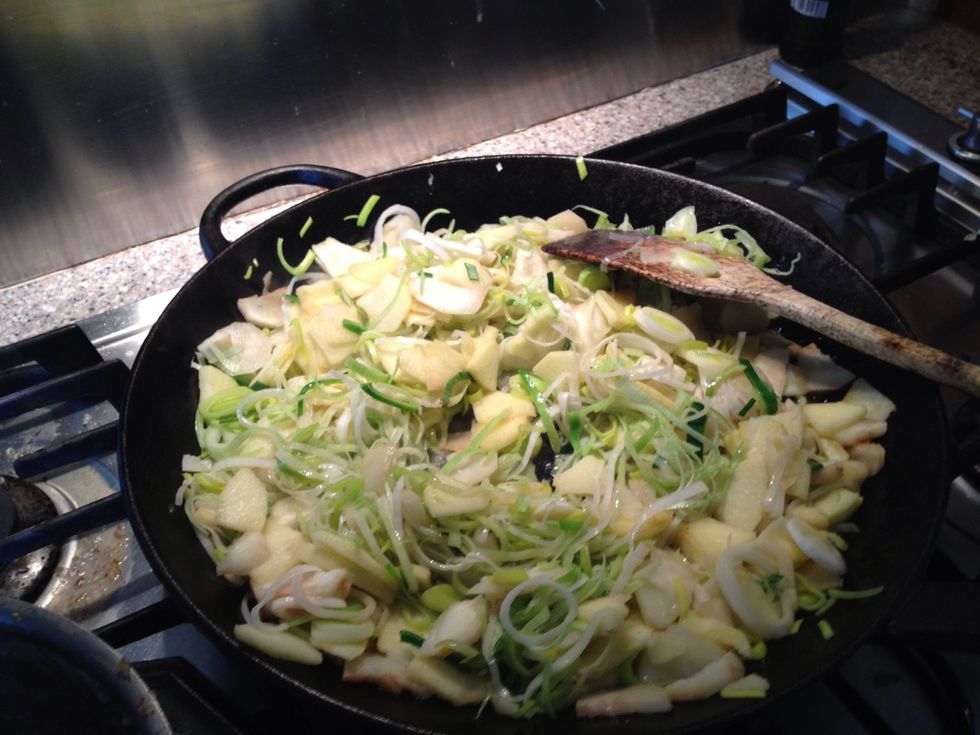 Melt butter on frying pan. Add veggies. And fry for 2 min.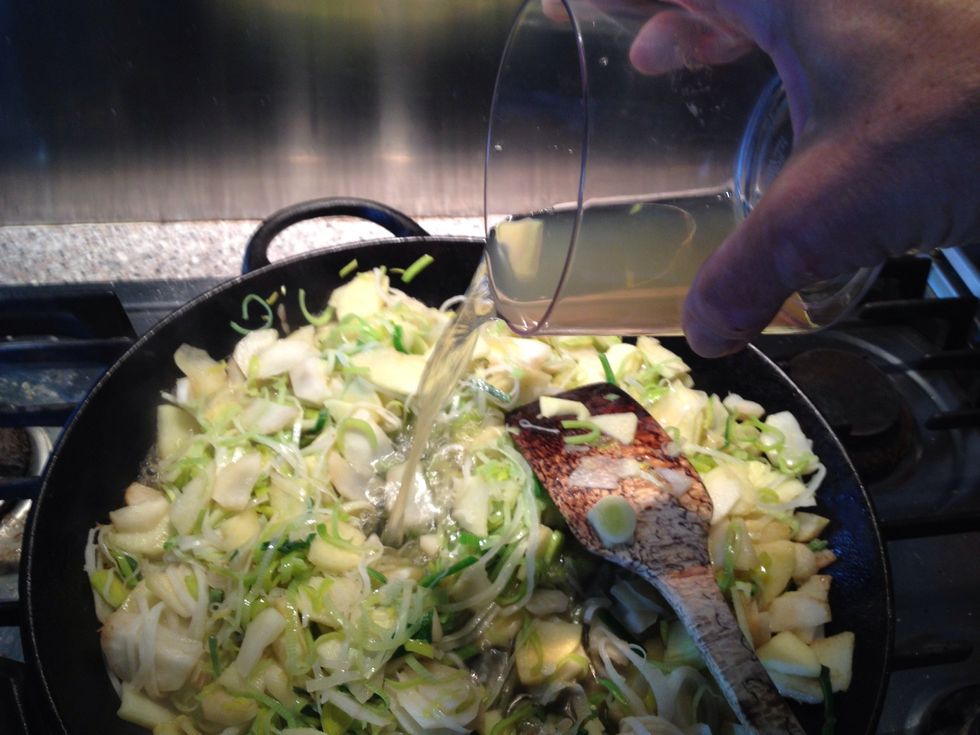 Invite apple juice and vinegar to the frying pan. Simmer for 2 min.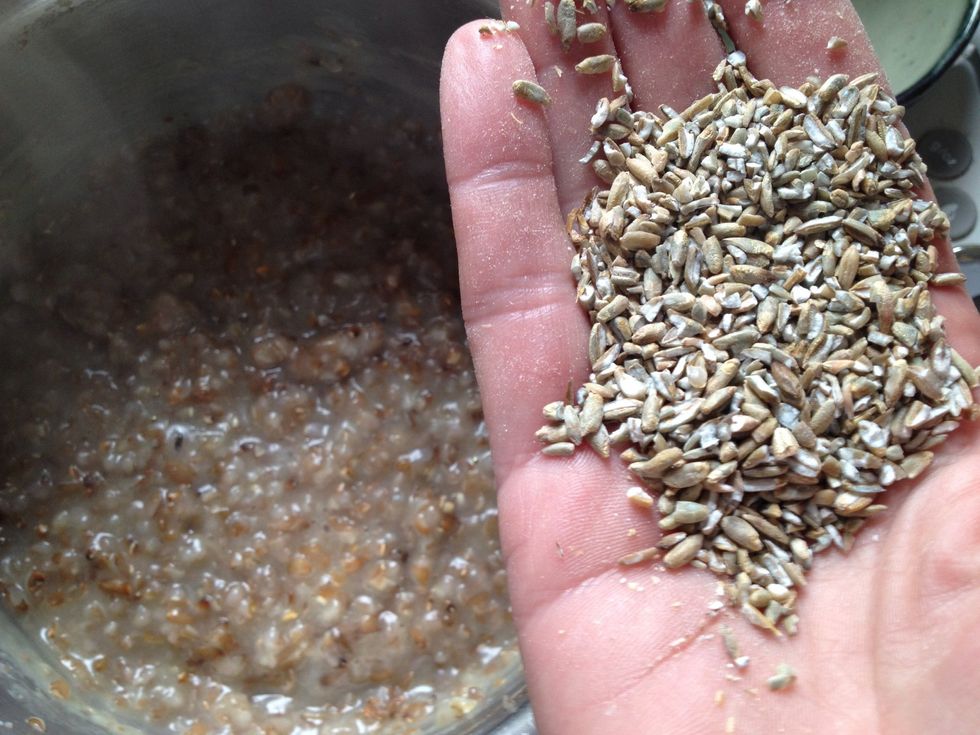 Boiled rye in the background, rye grain in front.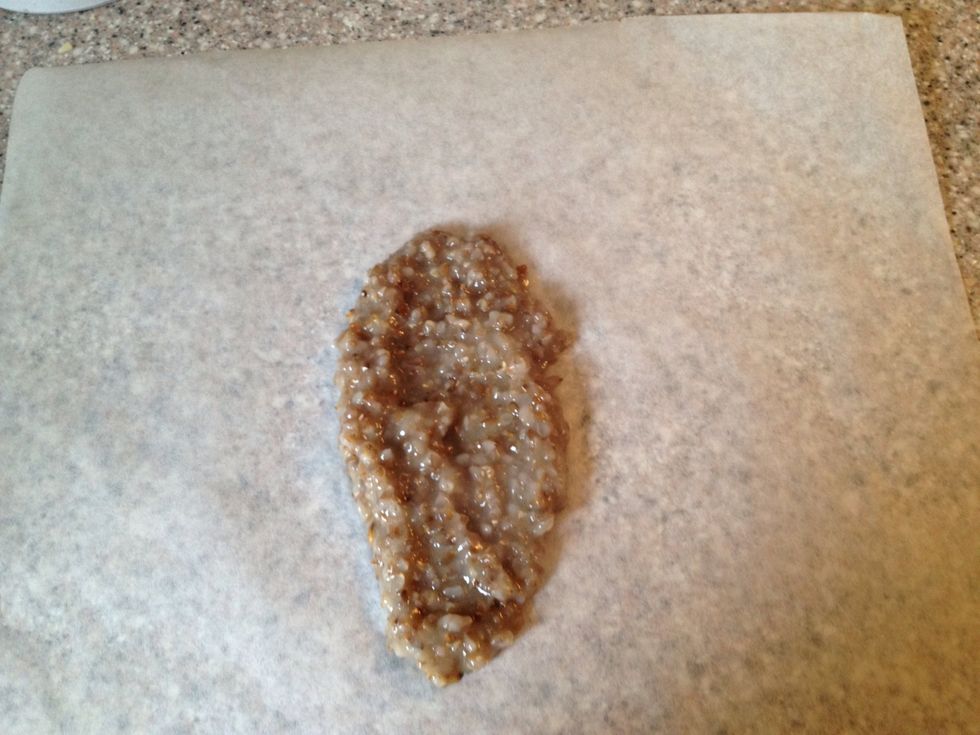 Place 2 tablespoons of boiled rye on the middle of your baking paper. Smear it out a bit.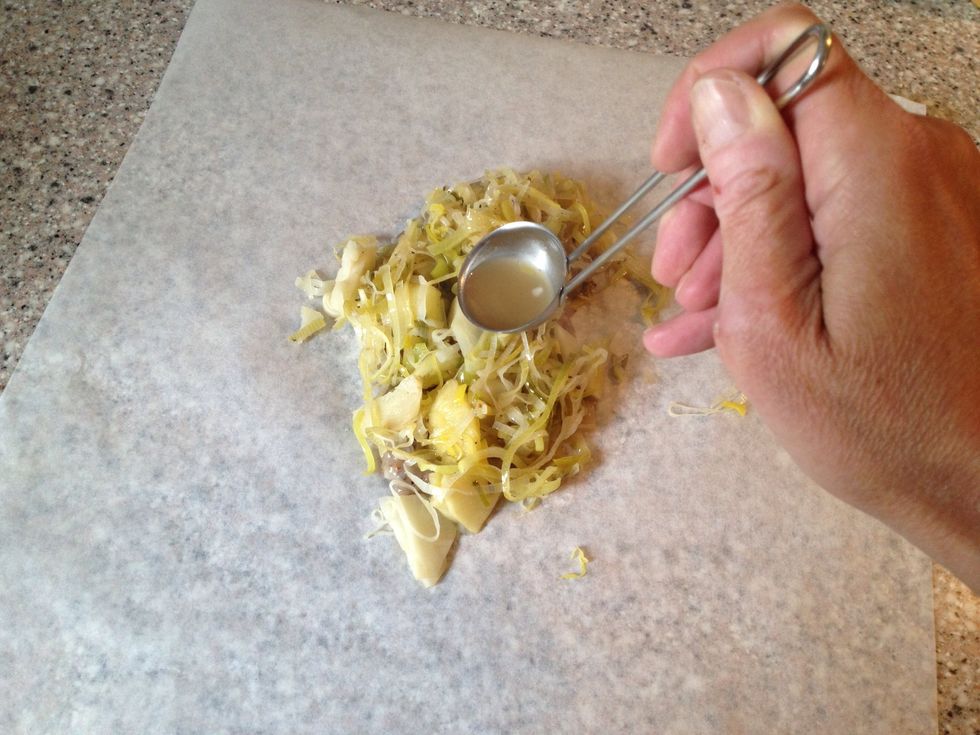 Add the veggies and pour 2 tablespoons of the liquid over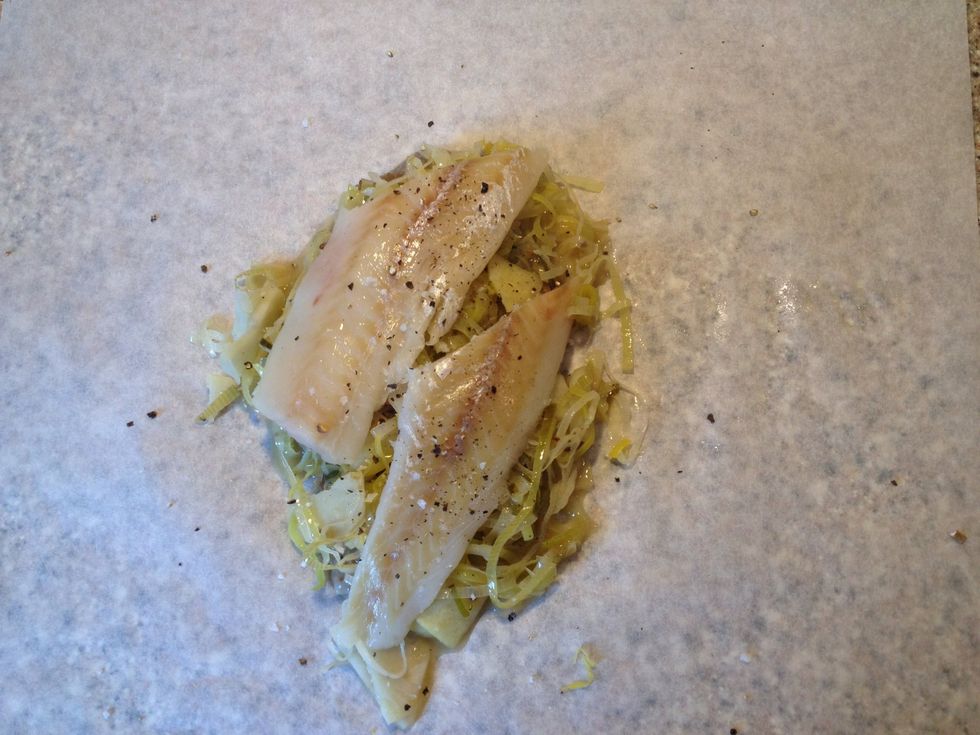 Place your fillets on top and season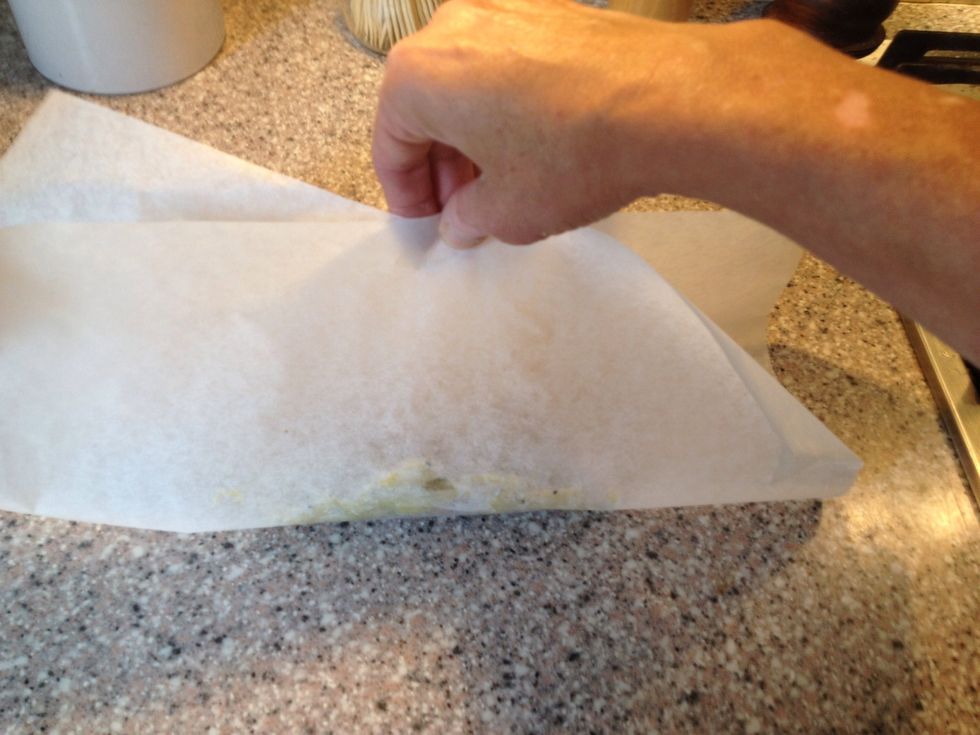 Fold the sides up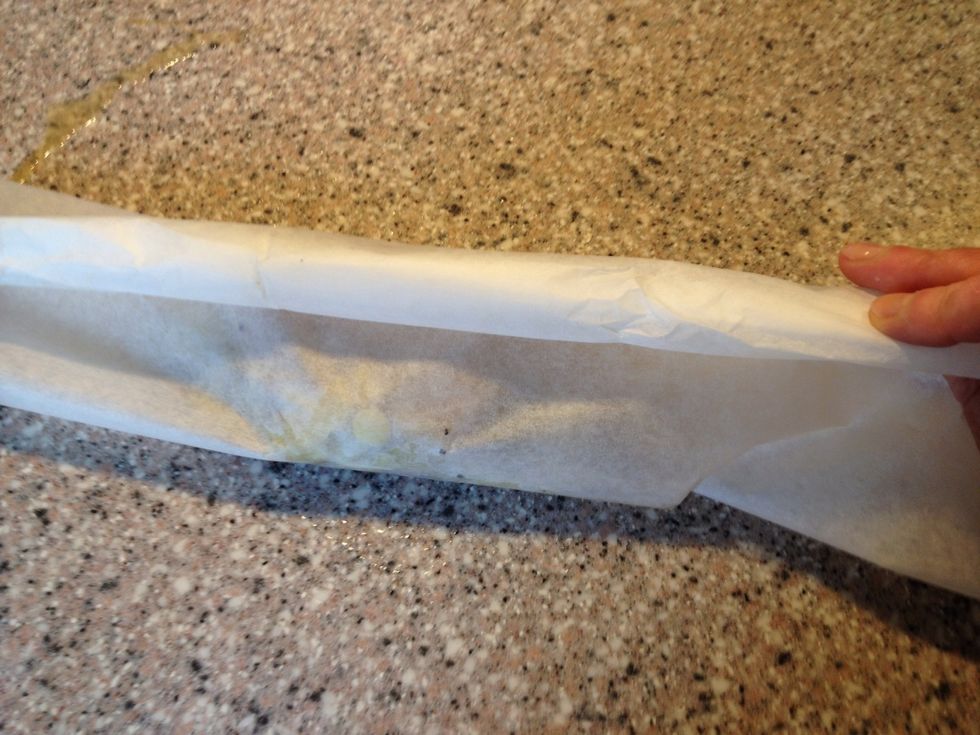 Roll down, not to firm, you want to make room for the steam.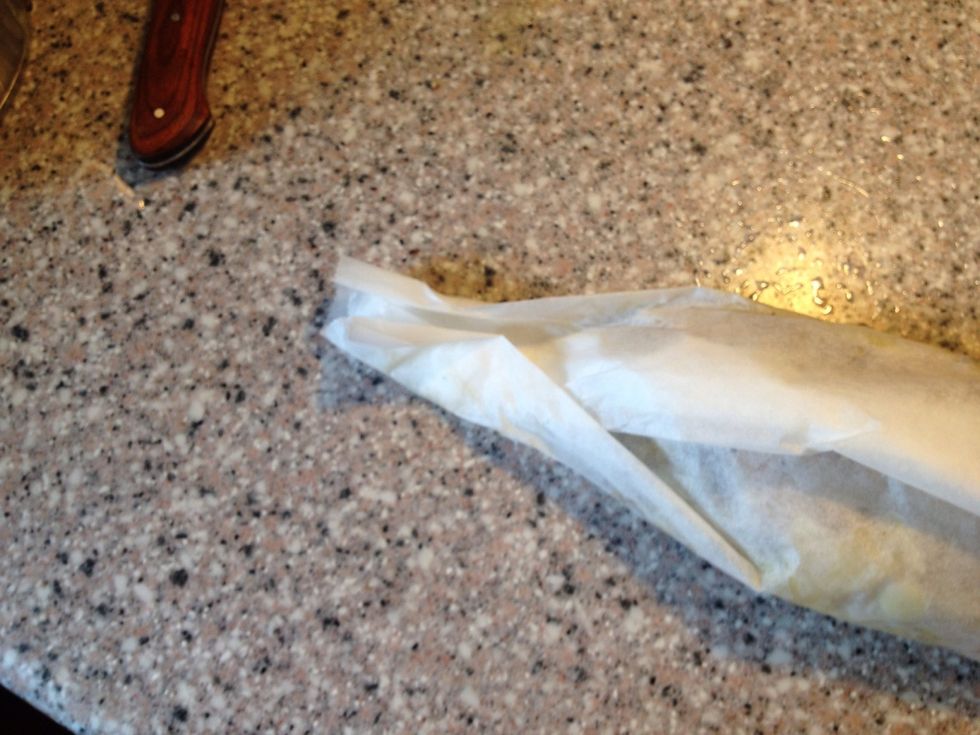 Fold the end like this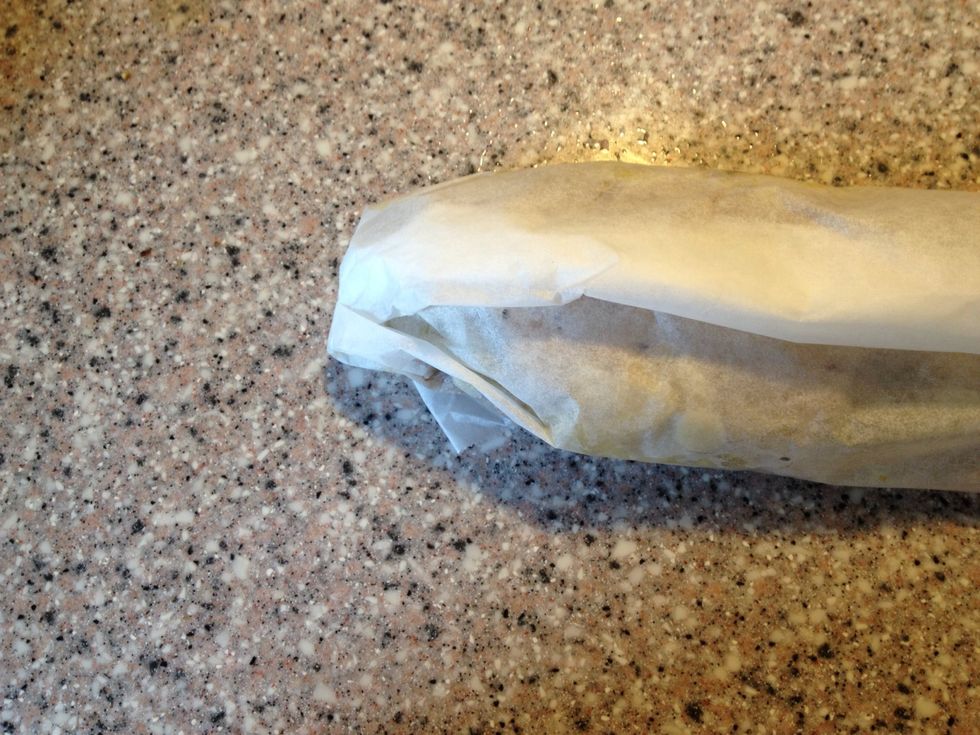 Tuck it in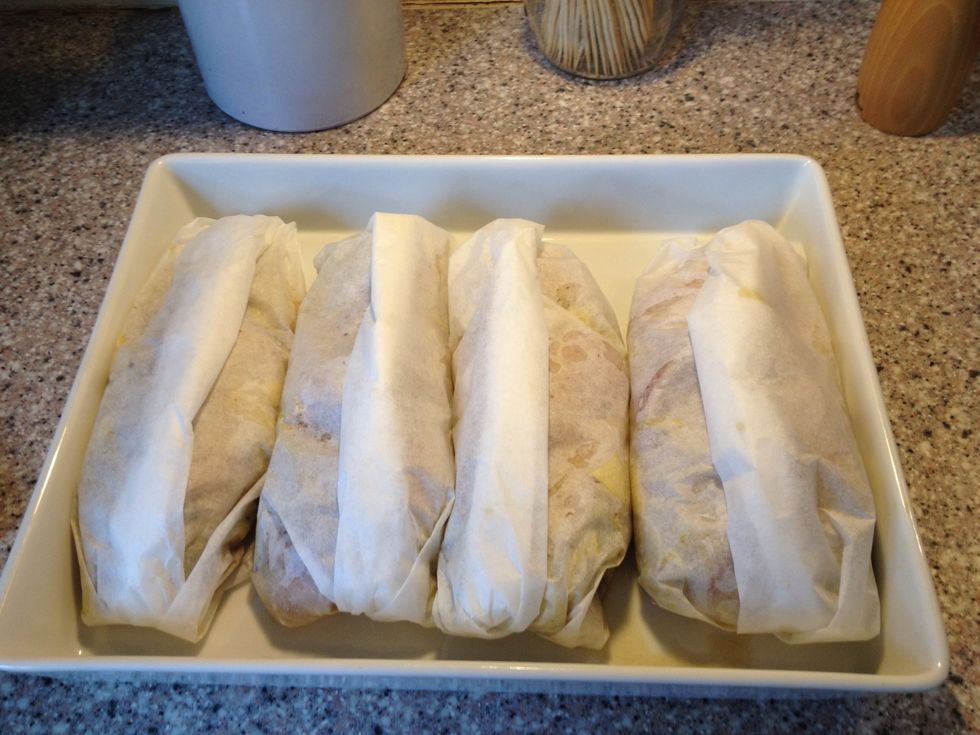 Place in ovenproof dish. You can make the dish in the morning and keep it in the fridge until dinner time.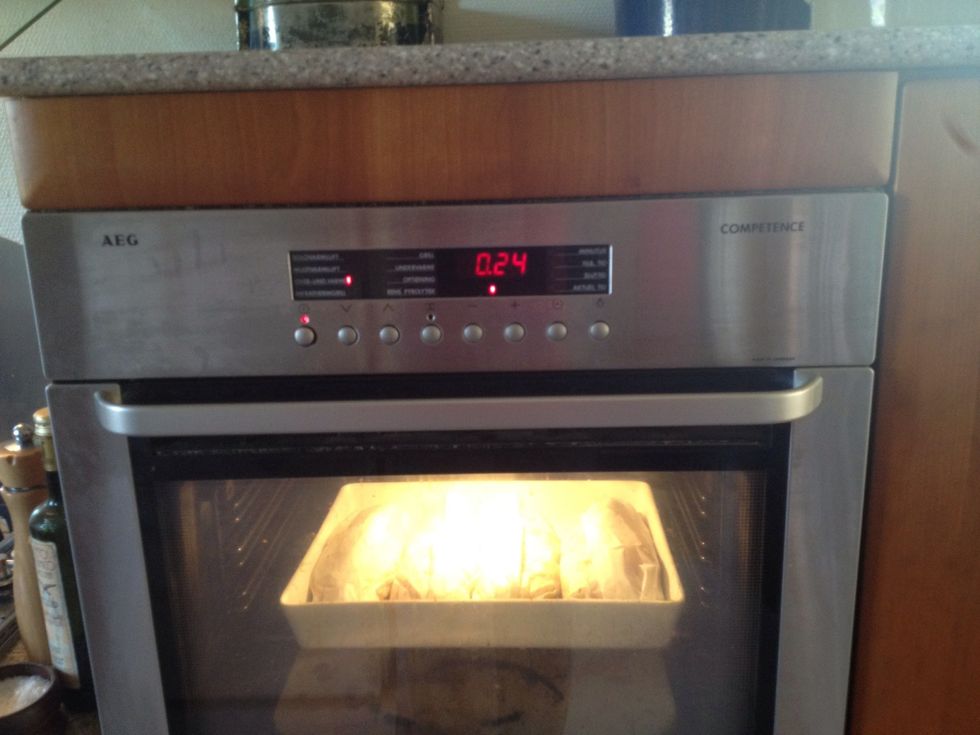 Bake at 150 c in a preheated oven , for 25-30 min.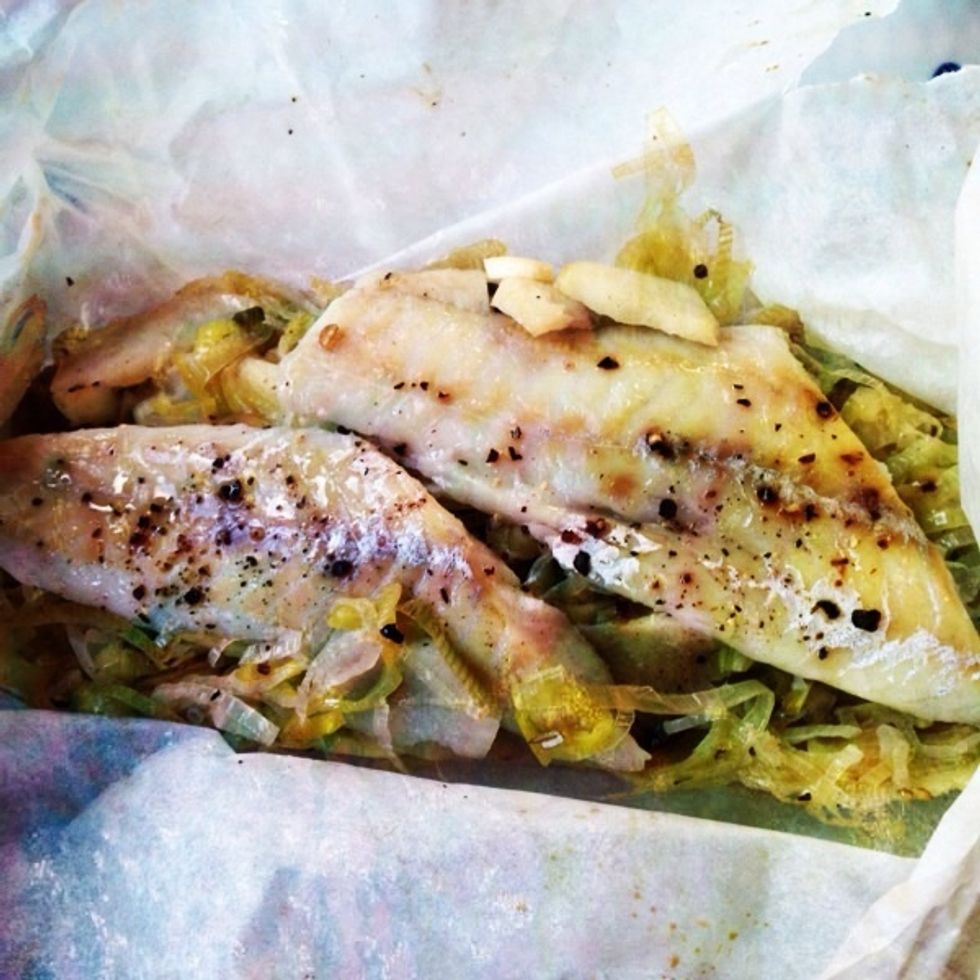 Serve with bread and salat.
5.0 Fillets of your favourite fish
1.0 Big or 2 small leeks
200.0g Jerusalem artichoke
2.0 Apples
100.0g Rye grain
60.0g Butter
4.0Tbsp Apple cider vinegar
200.0ml Unrefined apple juice
Salt
Pepper
4.0 Sheets of baking paper