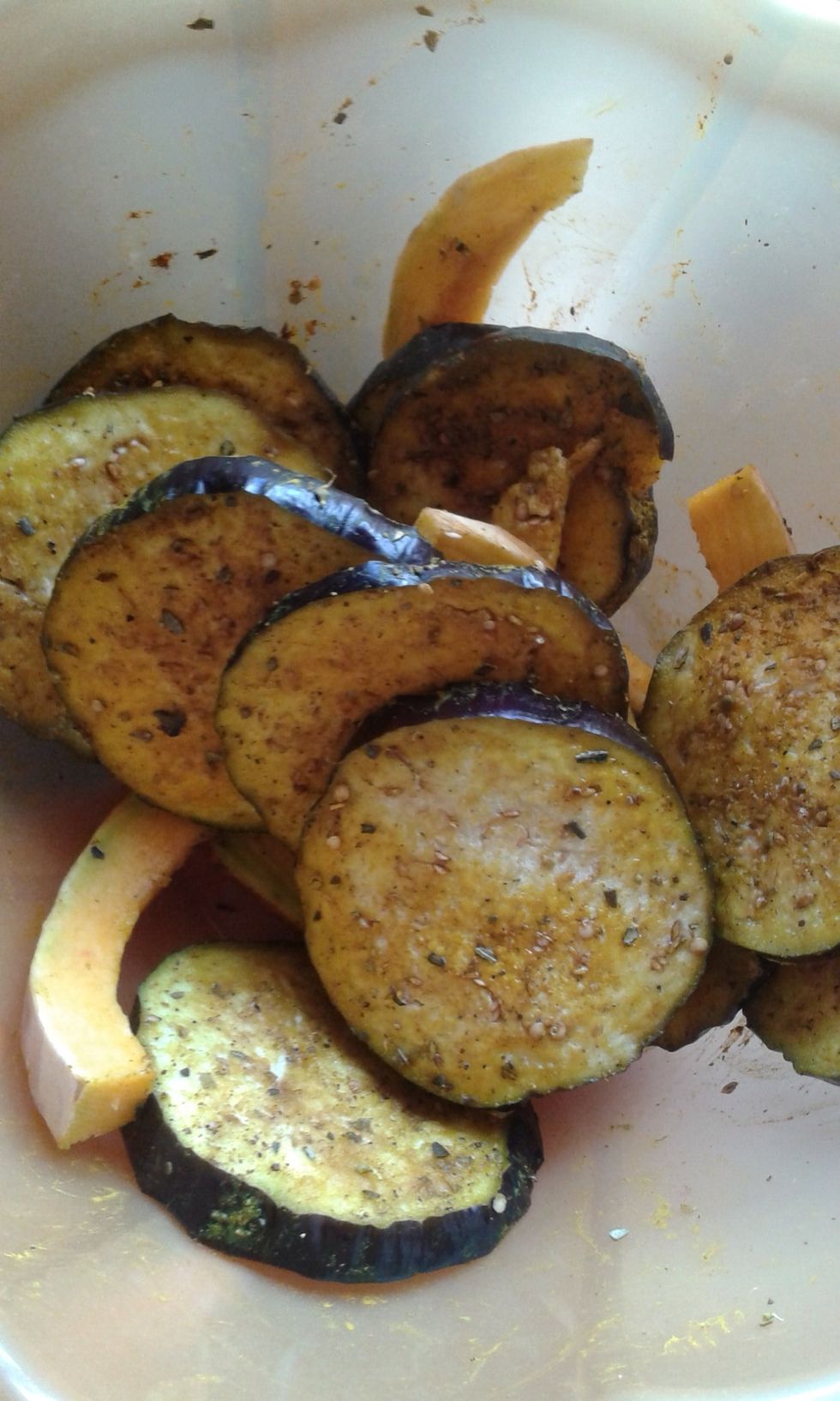 Slice the eggplant about a quarter inch thick or thinner. Place in bowl and add all the seasonings. Add some mix and then add more til the pieces are well coated.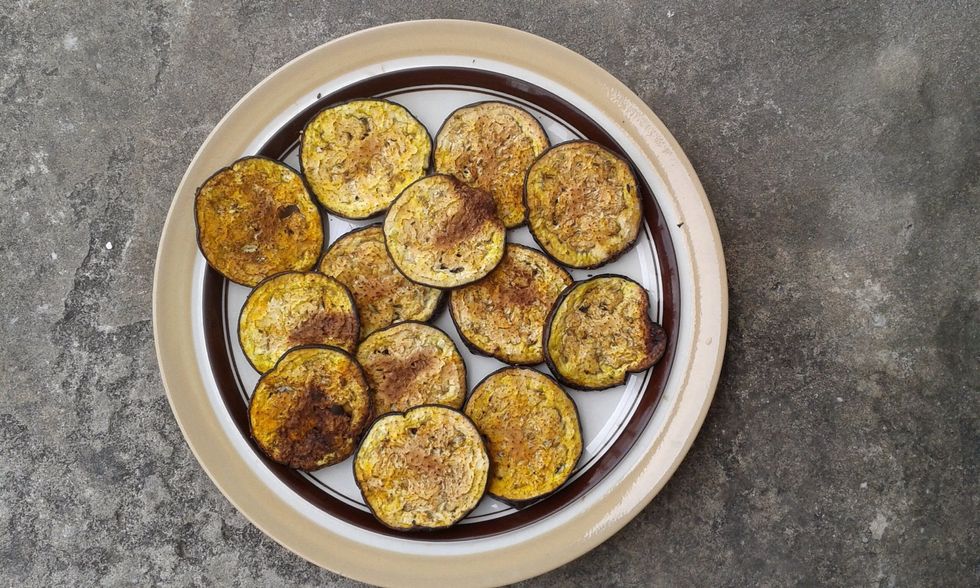 Spread out on foil on flat baking tray like pizza pan. Bake for ten minutes, flip and bake for a couple minutes and turn off oven. The aim is to brown them.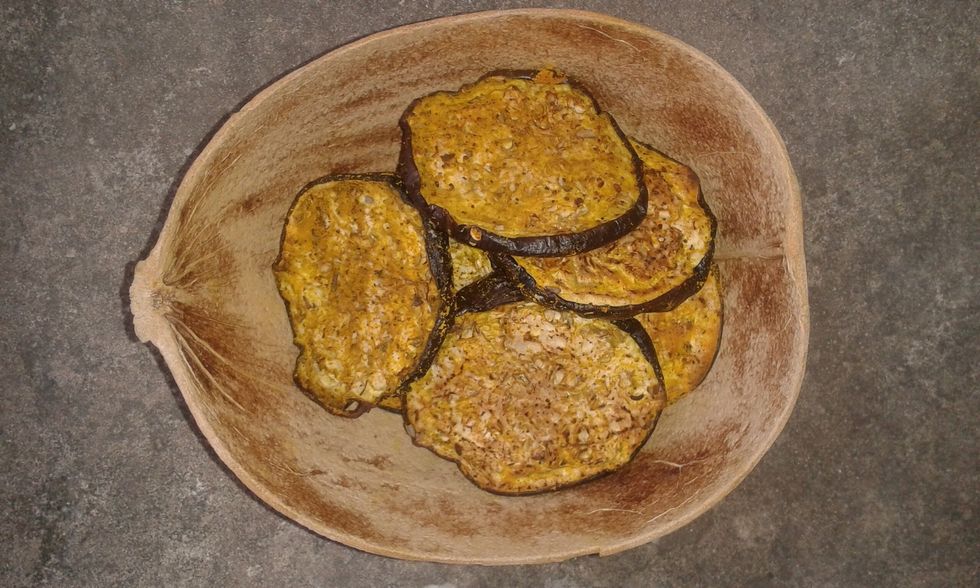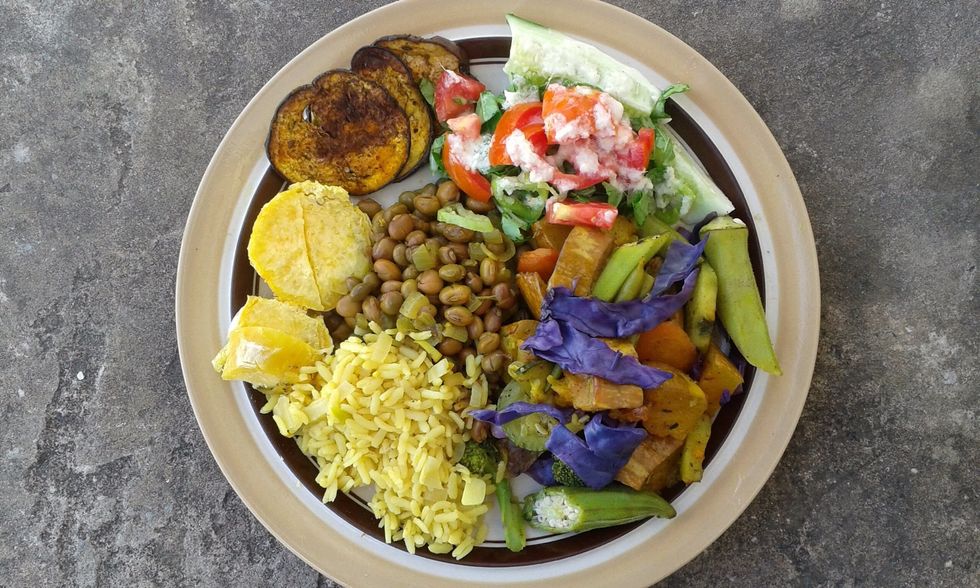 Enjoy with your favourite foods!
Eggplant
Tumeric powder
Cumin powder
Ginger powder
Oregano leaves or Italian seasoning
Seasoning salt
Bowl
Flat tray
Foil