Bake Egg/dairy Free Oatmeal Applesauce Muffins
34
Preheat oven to 400 Degrees F. Grease bottom and rim of 3 muffin cups. Yes, three. If you want more repeat the recipe.
I realized my applesauce cups were mango-peach after I started, so I tossed a snack cup of canned pears in water in the blender and used them instead. Worked perfectly.
Put first four ingredients in a small bowl.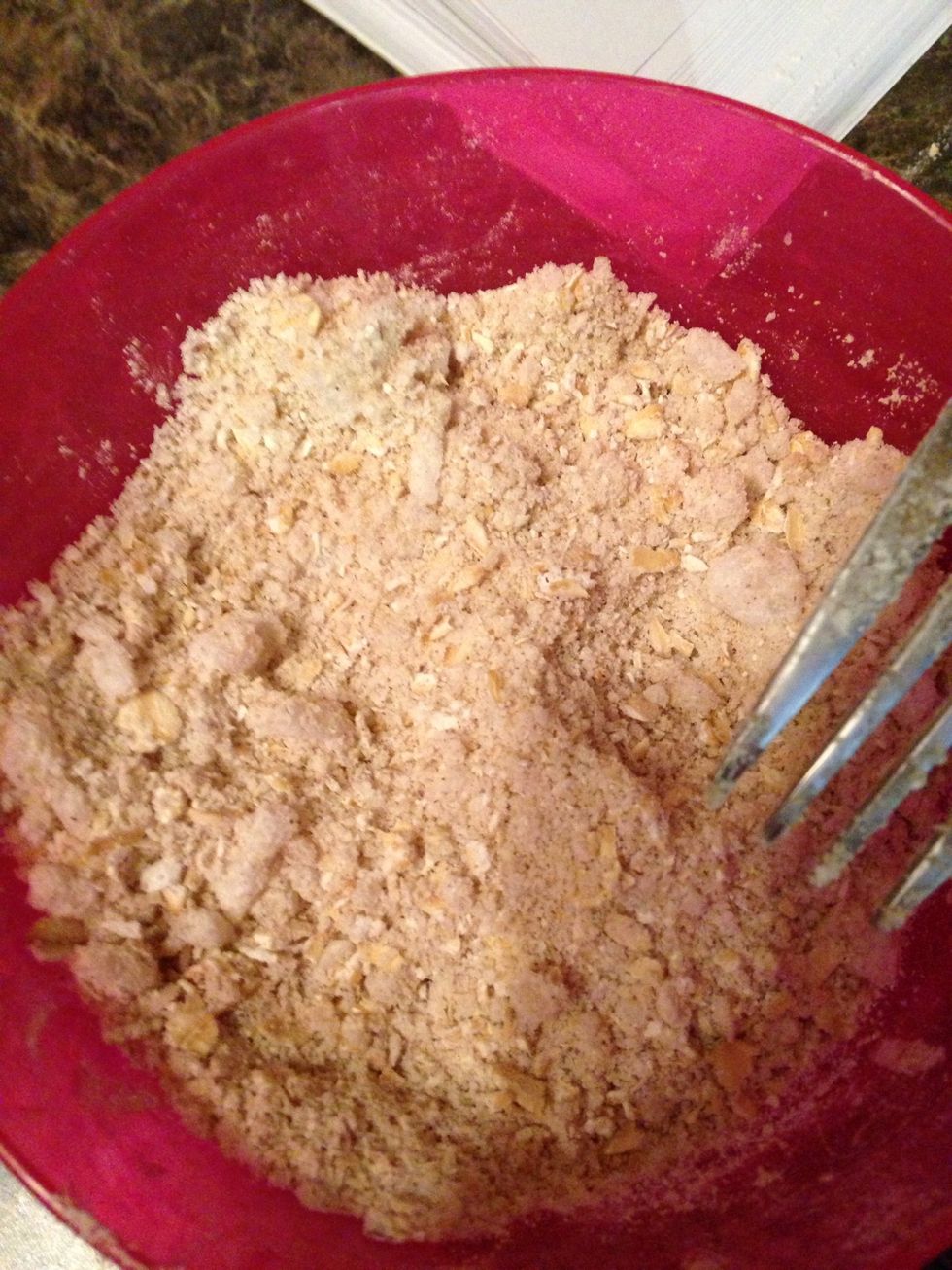 Mix with fork until it forms crumbs.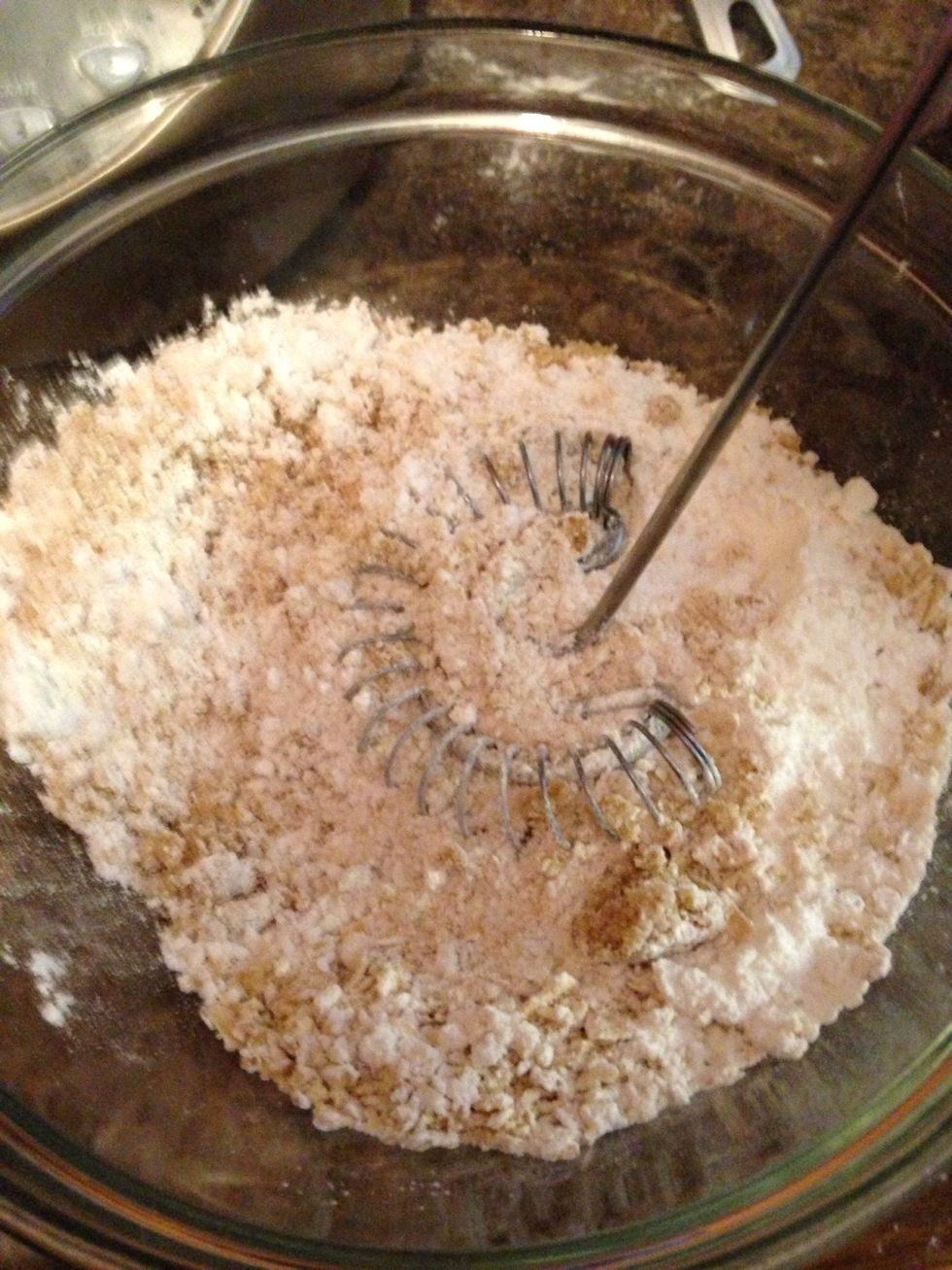 Mix rest of dry ingredients together.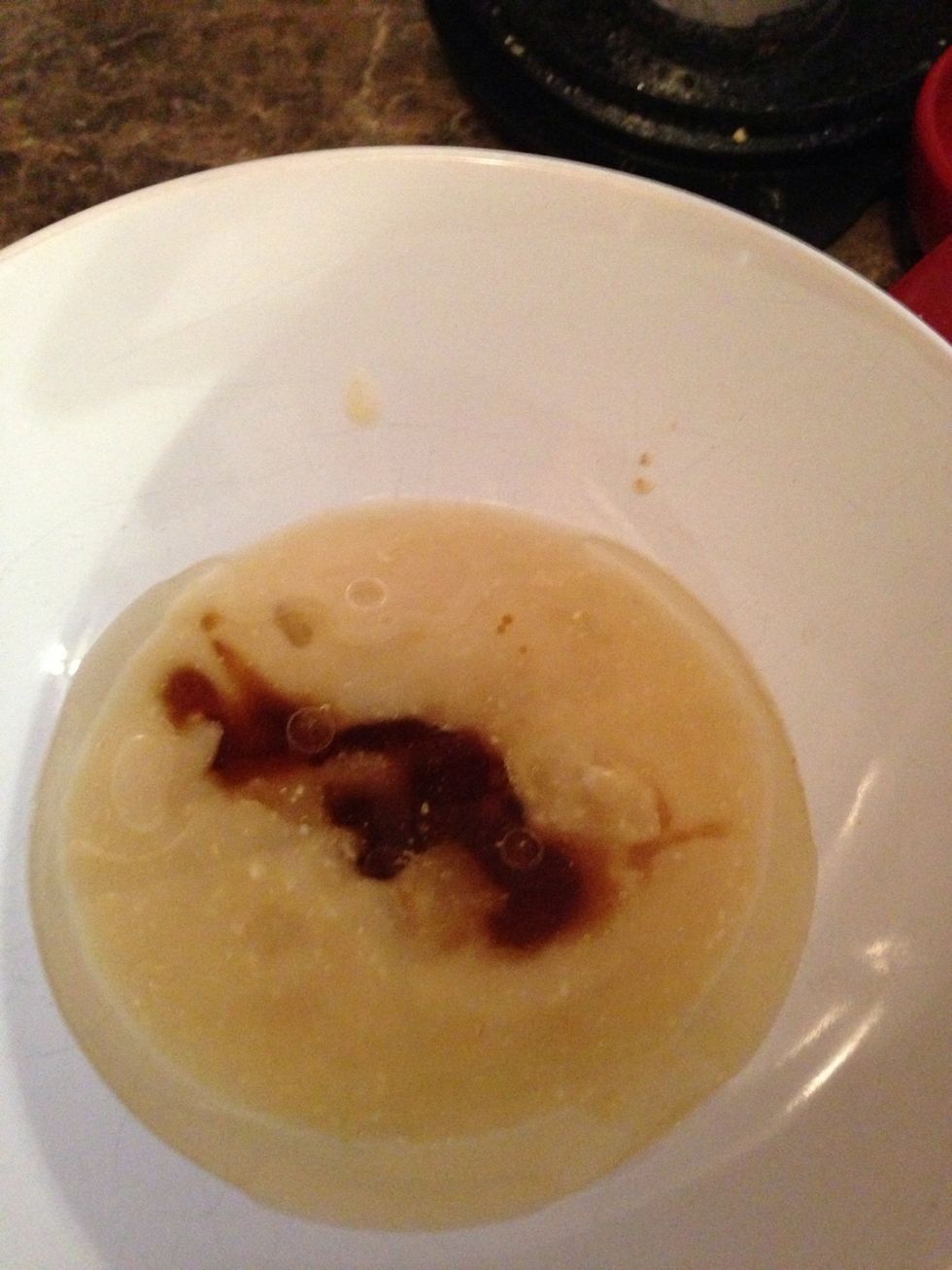 Mix together wet ingredients.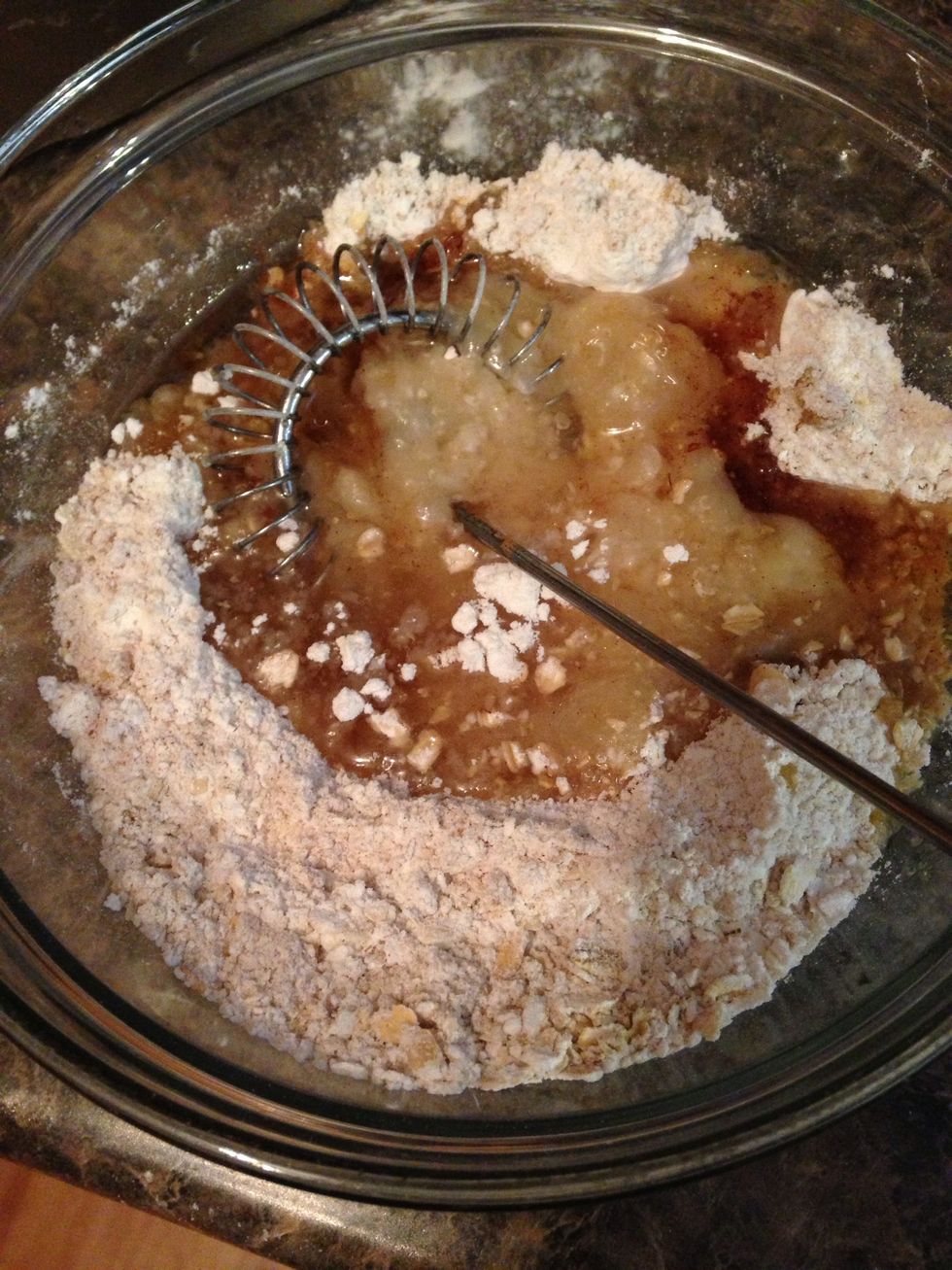 Stir wet and dry together gently until just mixed.
Portion into muffin cups.
Divide crumb mixture on tops and gently press in. (Forgot to take a picture, sorry)
Let cool in pan for 5 minutes, then cool on rack. Serve warm.
3 Tbsp rolled oats
2 Tbsp flour
1 Tbsp brown sugar
1 Tbsp coconut oil
1/4 + 2 Tbsp flour
1/4 cup rolled oats
3 Tbsp brown sugar
1 tsp baking powder
Pinch salt
1/4 cup applesauce
2 1/2 Tbsp vegetable oil
1/2 tsp vanilla extract