Lay puff pastry sheets out on baking paper (let them thaw if frozen) and spread the red pesto.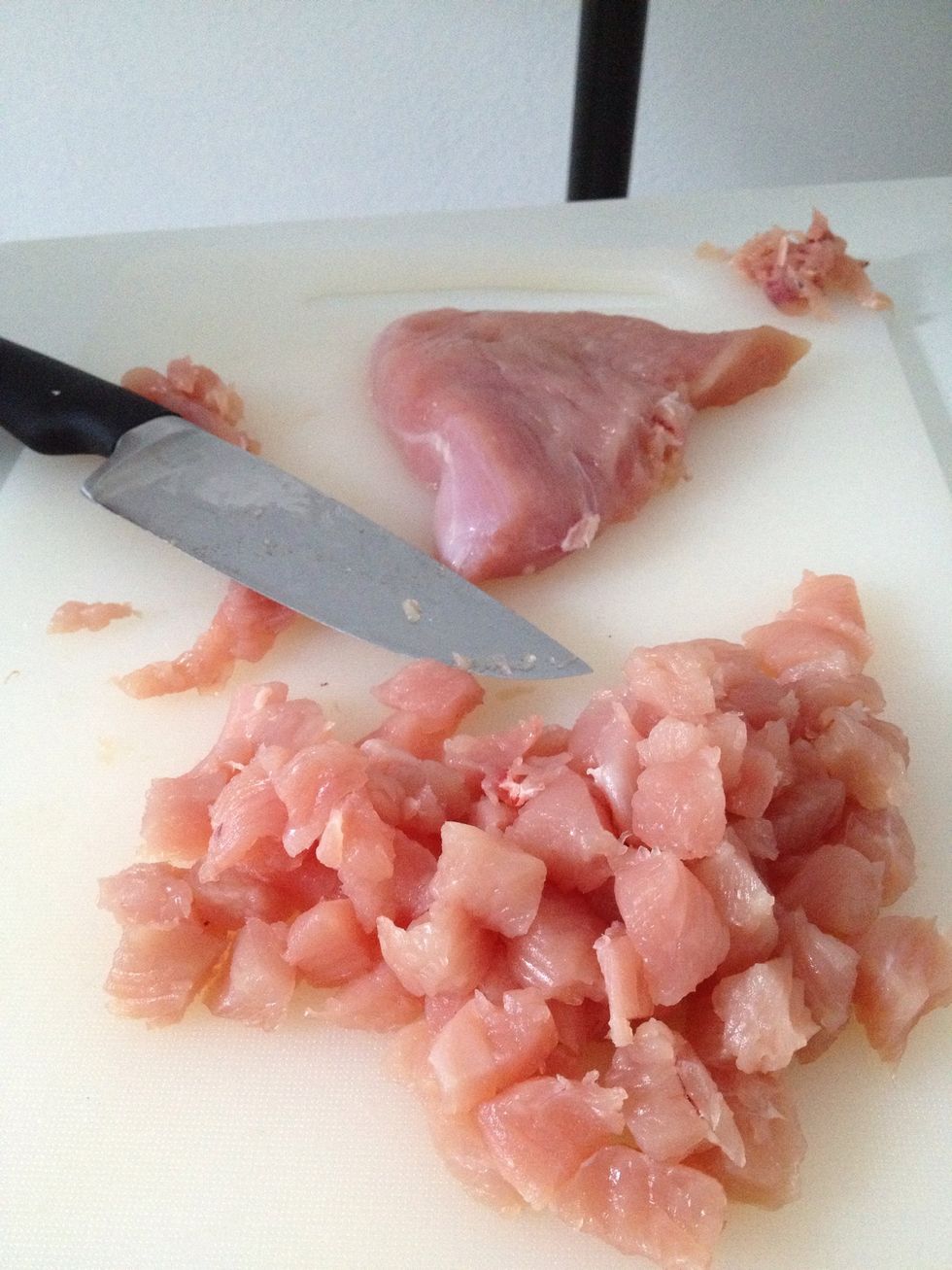 Dice the chicken or turkey.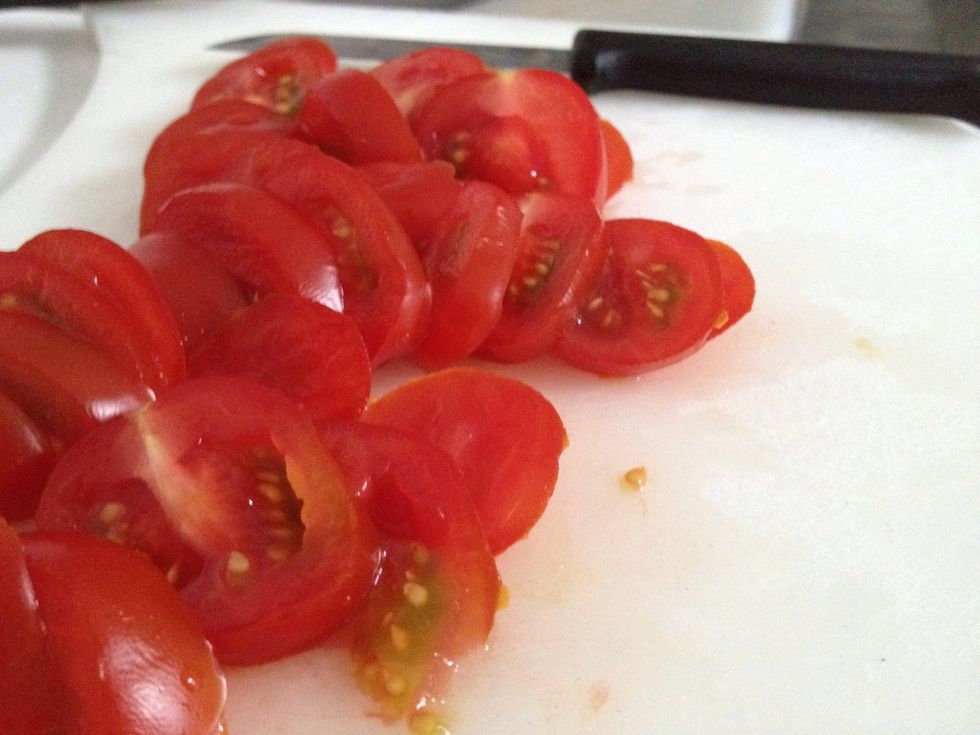 Slice tomatoes.
Slice and fry bell peppers.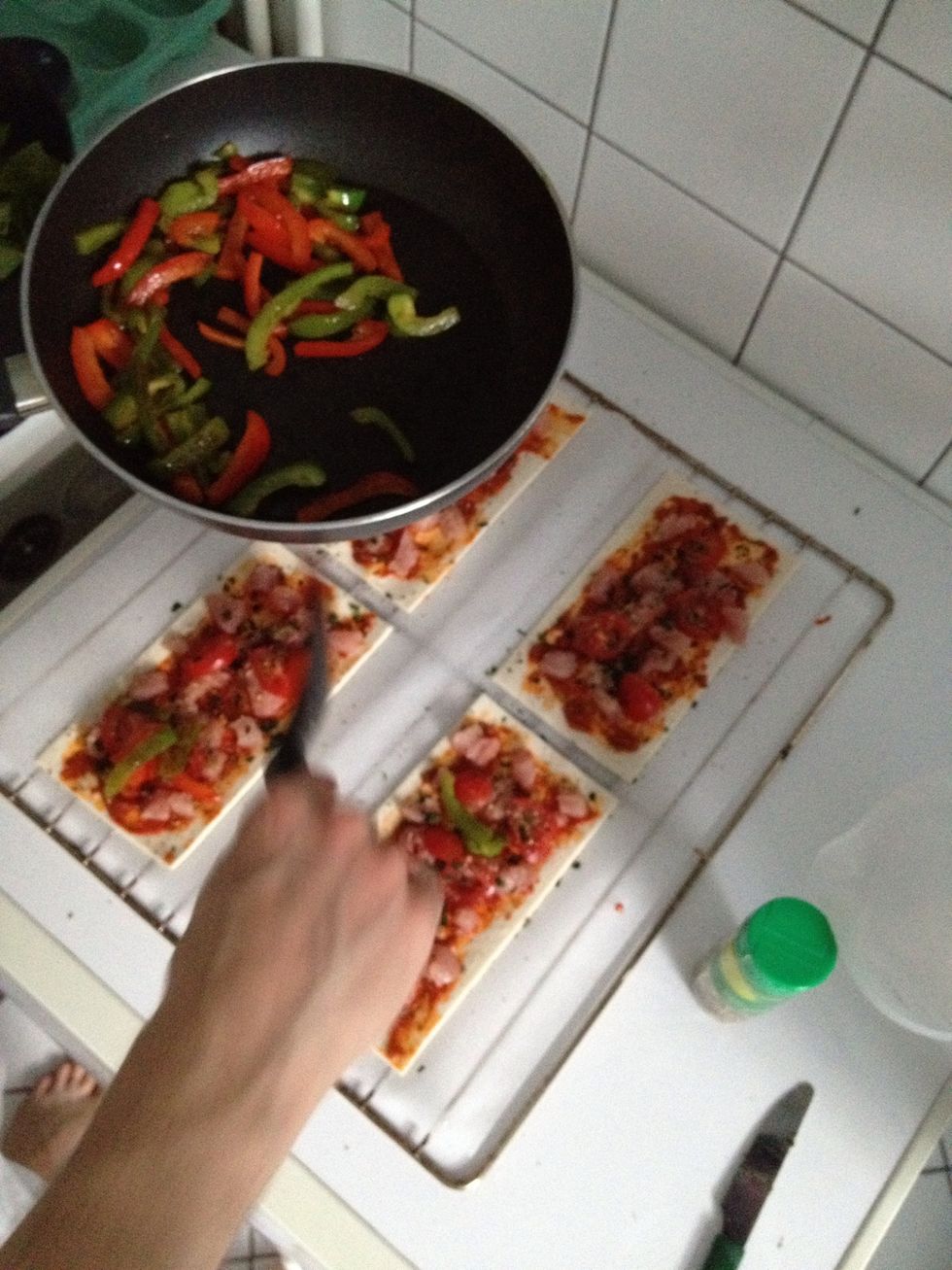 Add ALL the toppings 😊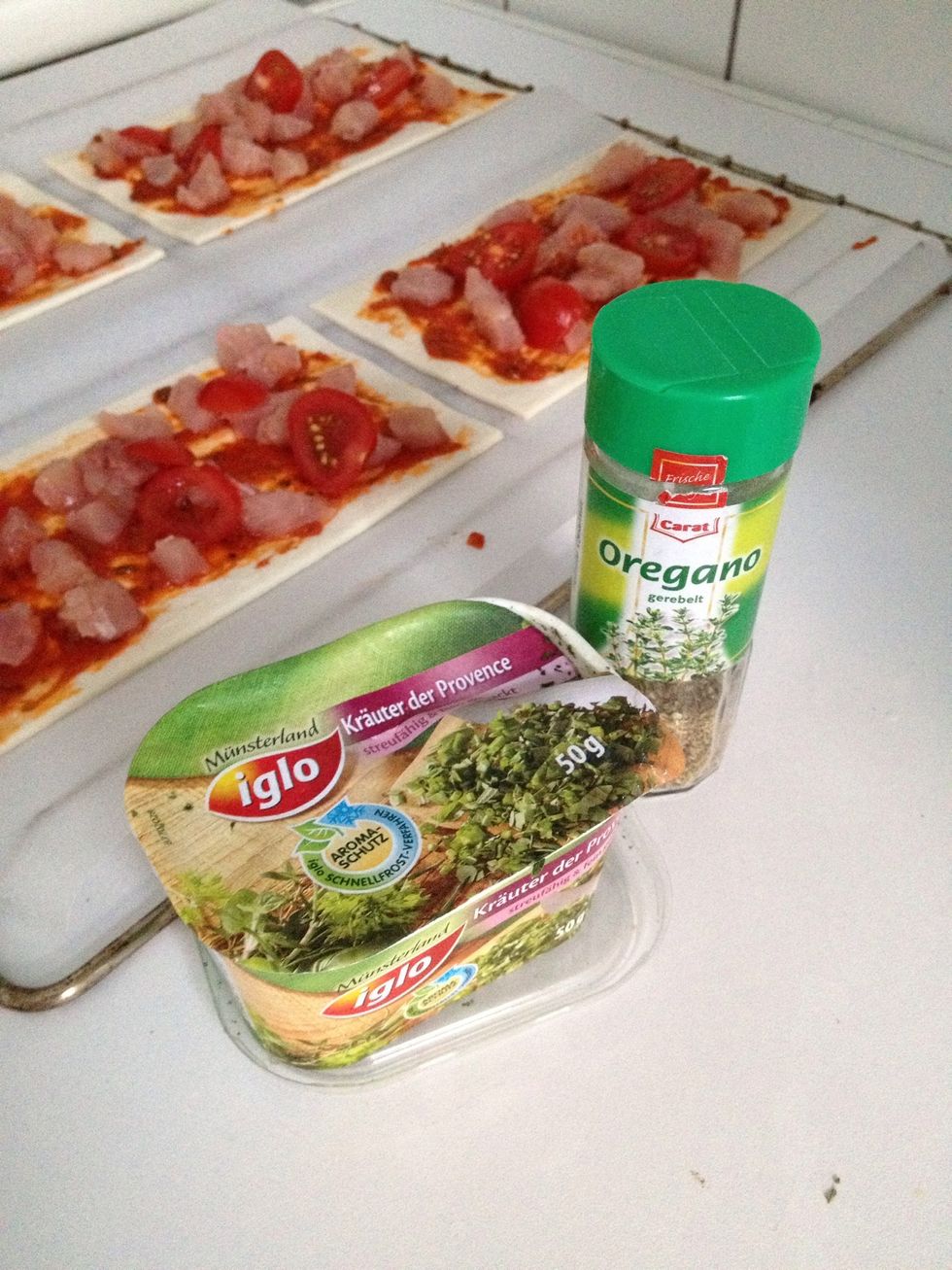 Don't forget herbs + salt'n'pepper. I used oregano and a French herb mix.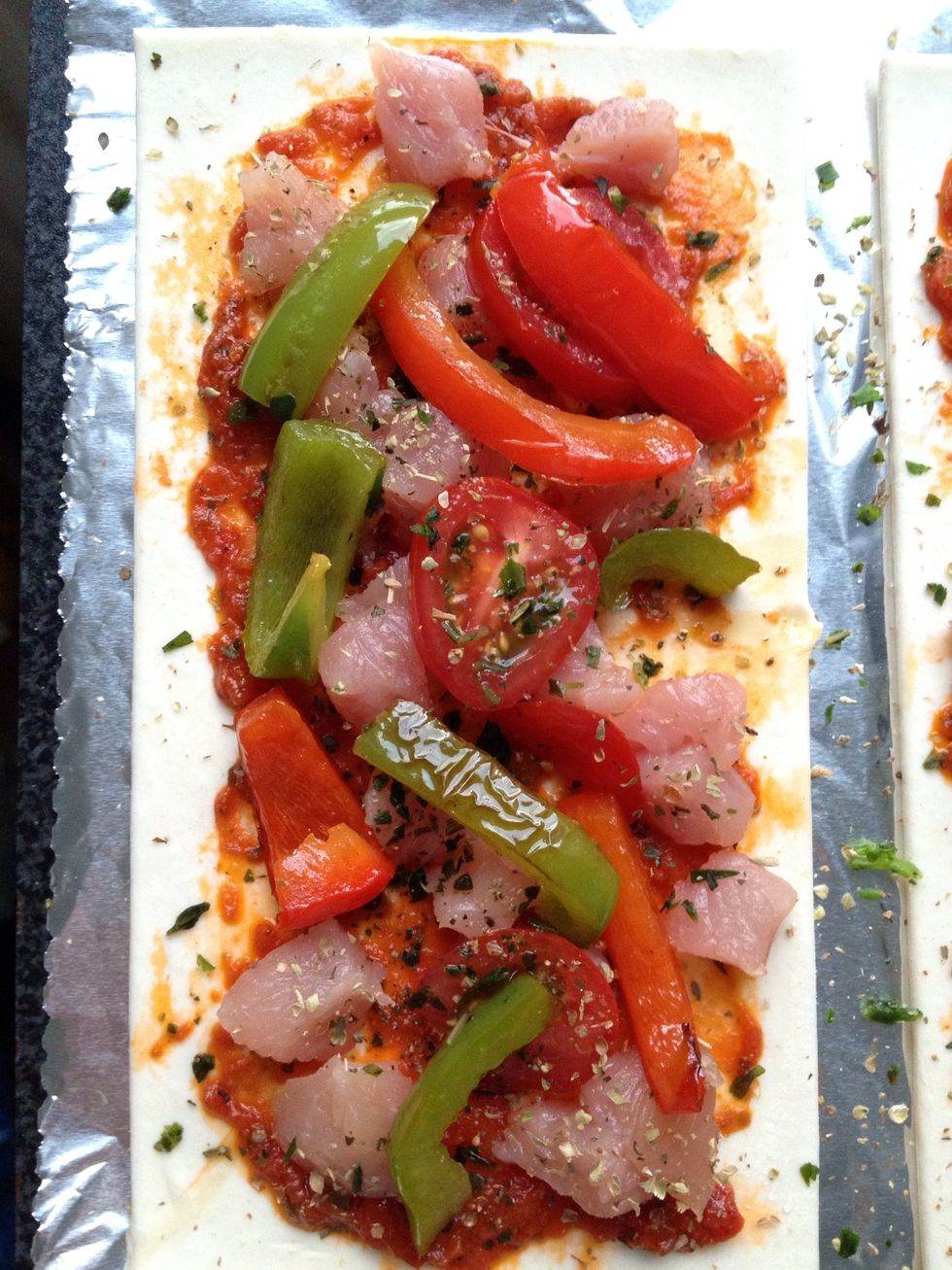 Like so 😄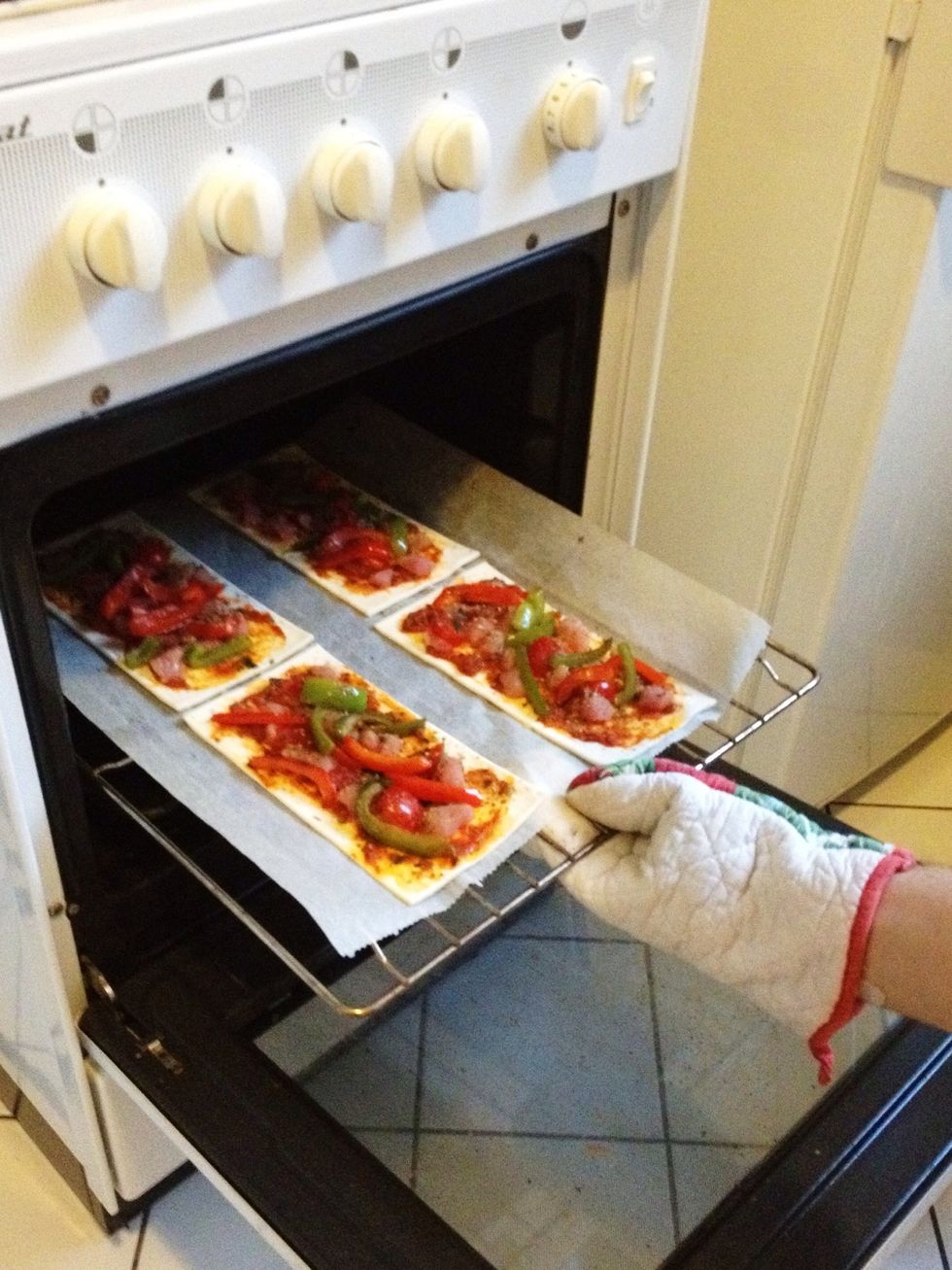 Bake for 15 to 20 minutes at aprox. 200°C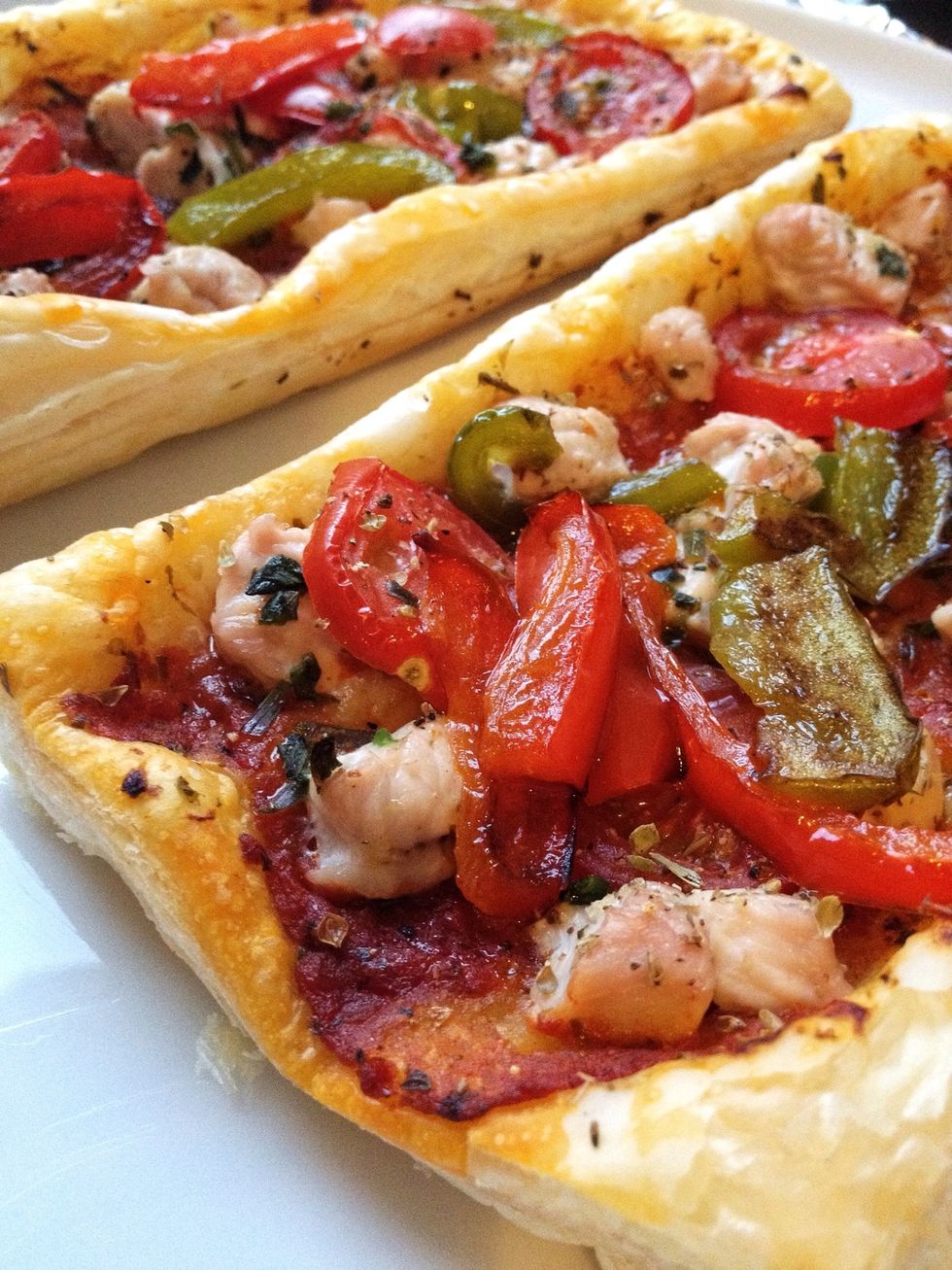 Enjoy!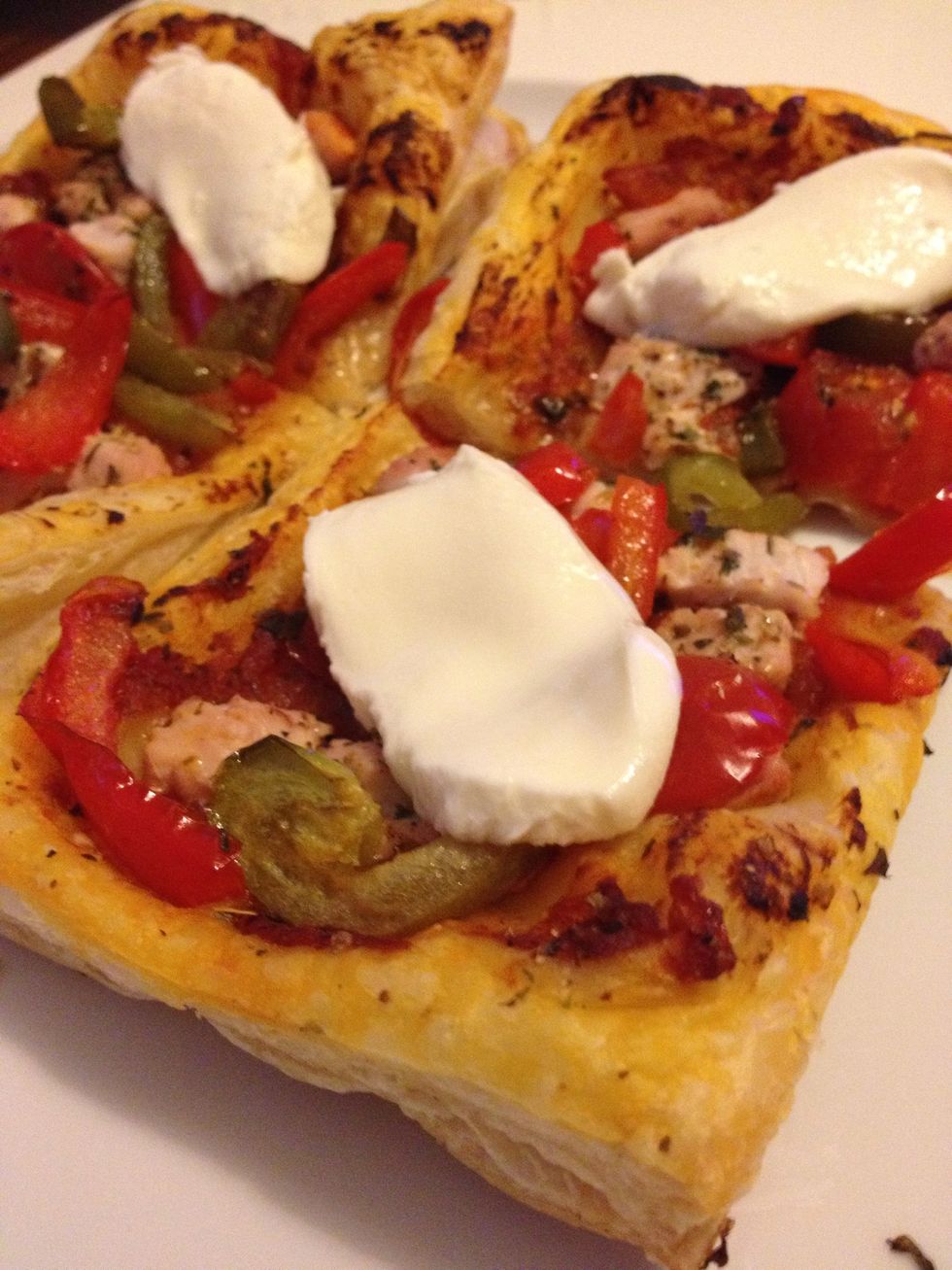 Not enough calories? Add some slices of mozzarella just after taking it out of the oven, it'll melt nicely.
Change up the toppings like you would when making pizza! Keep in mind that puff pastry can get soggy so be careful with juicy toppings.
8.0 Puff pastry sheets
350.0g Chicken or turkey breast
2.0 Bell peppers
Red pesto
Tomatoes
Salt and pepper
Herb mix