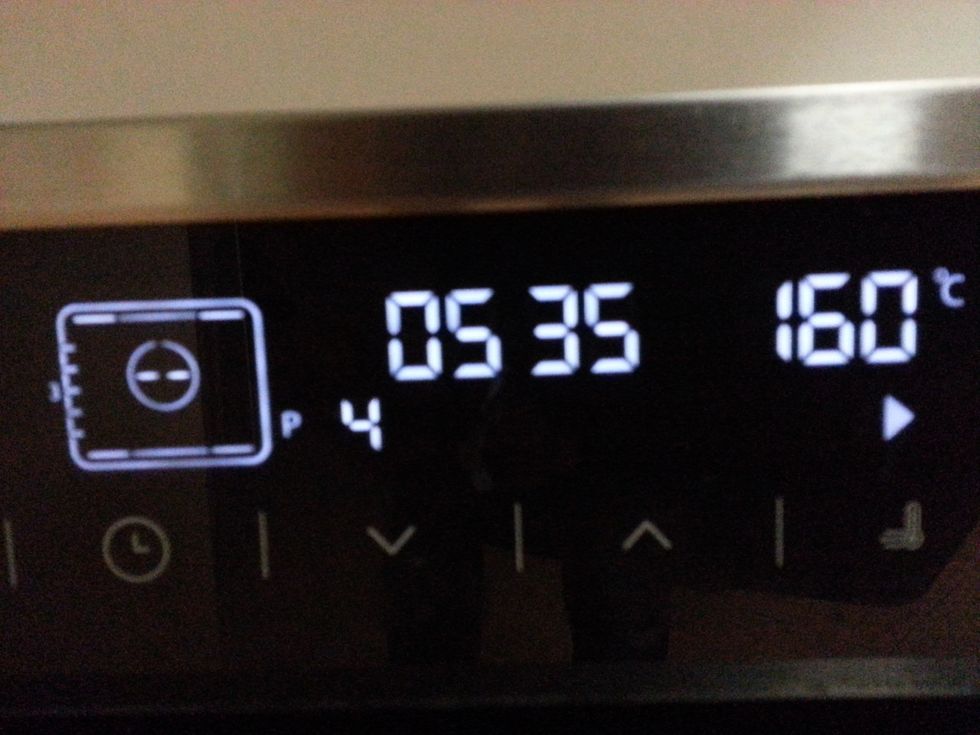 Preheat oven to 160 deg C. Grease a shallow slice tin.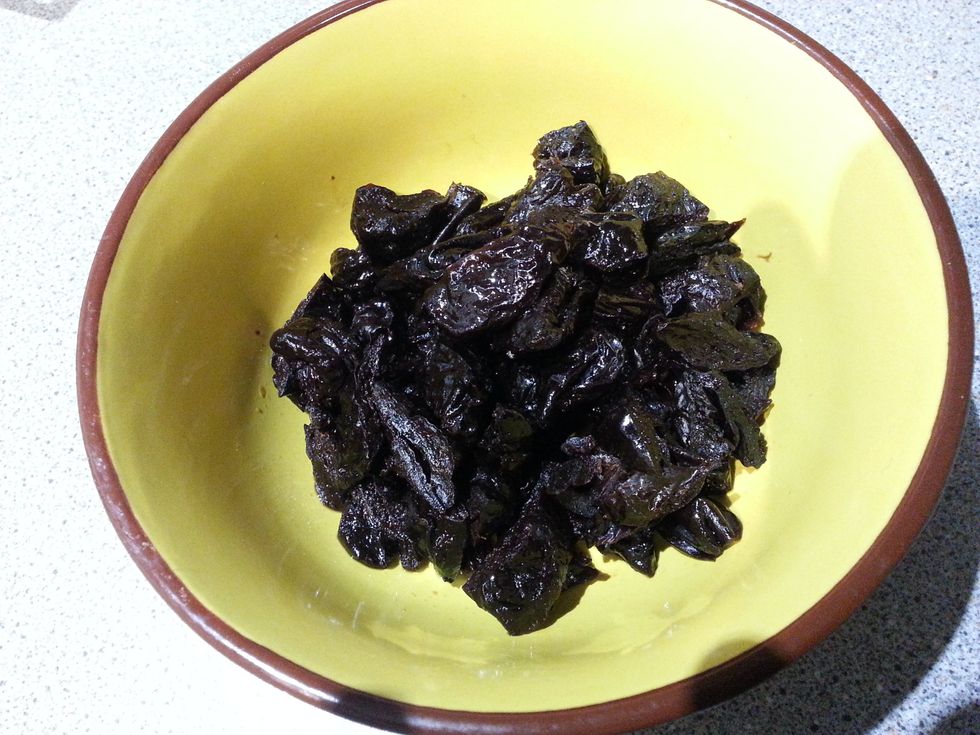 Half pitted prunes and add warm brandy or marsala. Soak for 30 minutes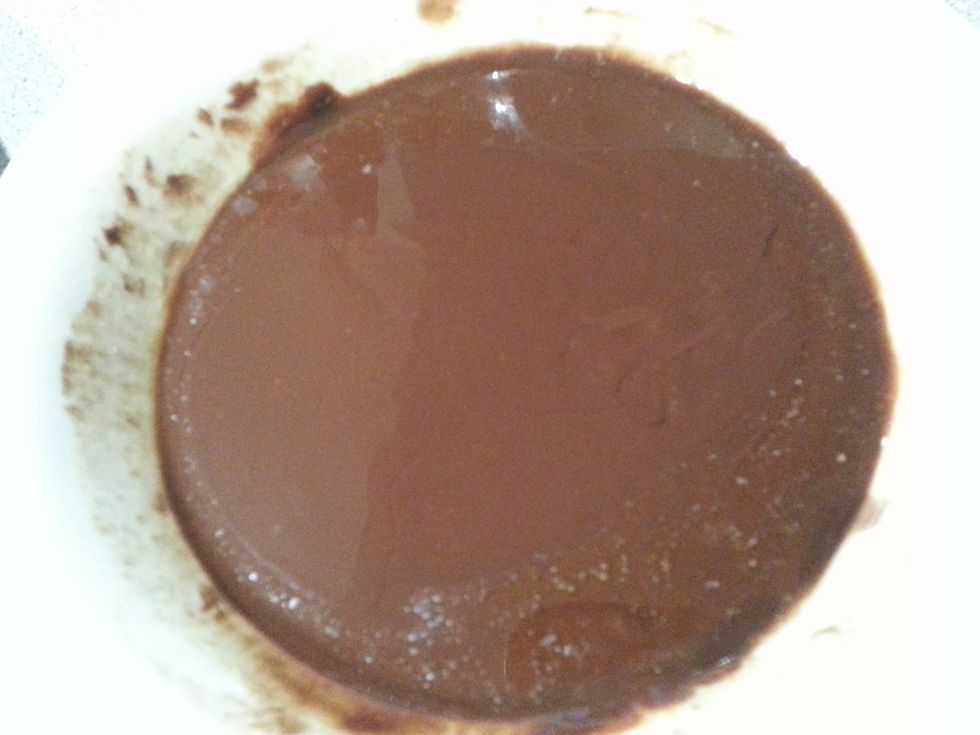 Melt butter and cooking dark chocolate. Add salt.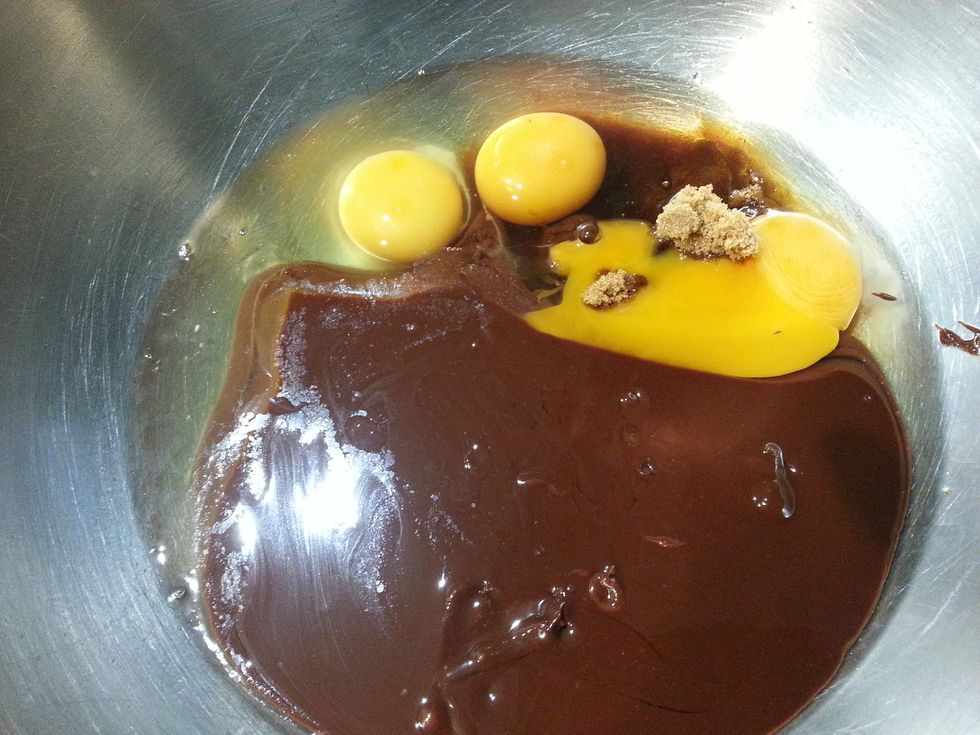 Add dark brown sugar, eggs to the chocolate mixture. Whisk till well combined.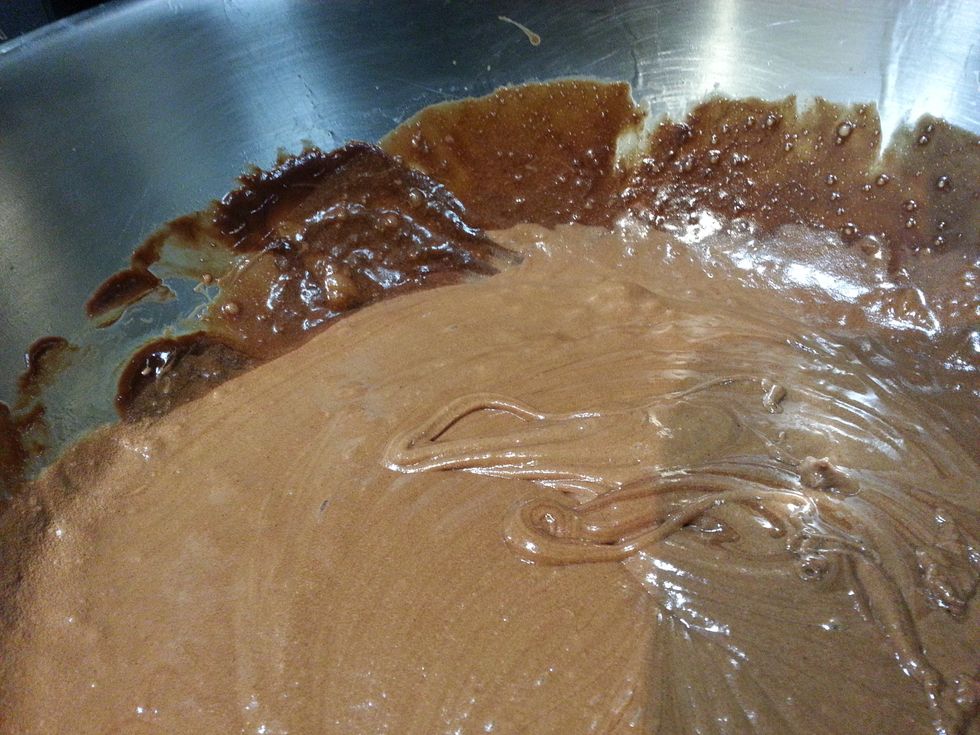 When whisked well the chocolate mixture will turn pale, as you can see.
Now add the balance dry ingredients. Fold with a spatula.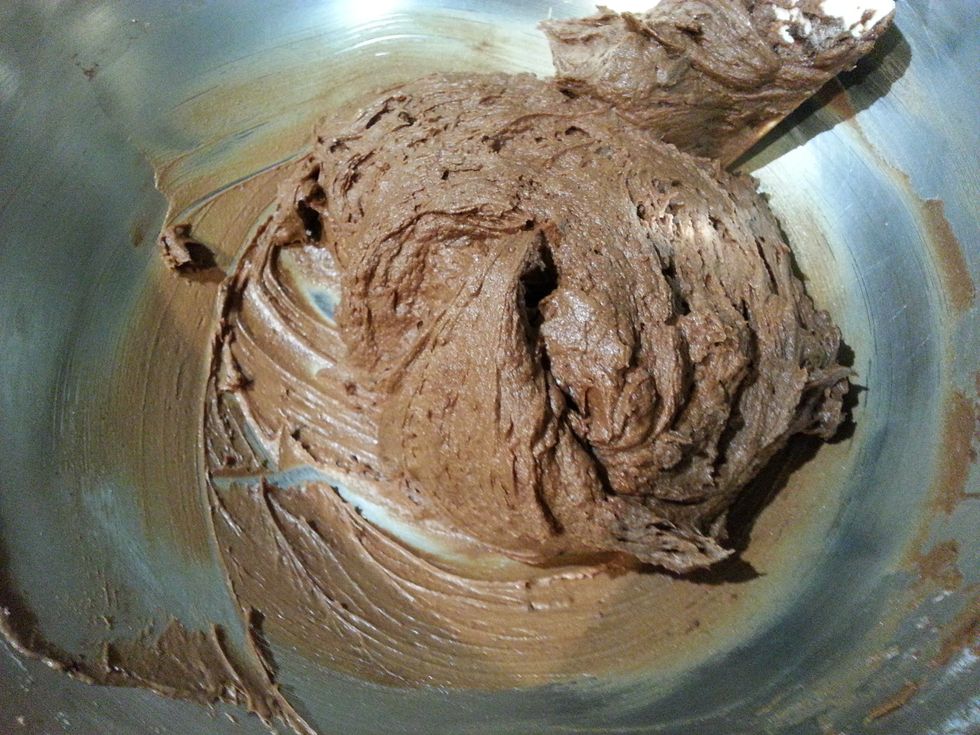 Mix till well combined.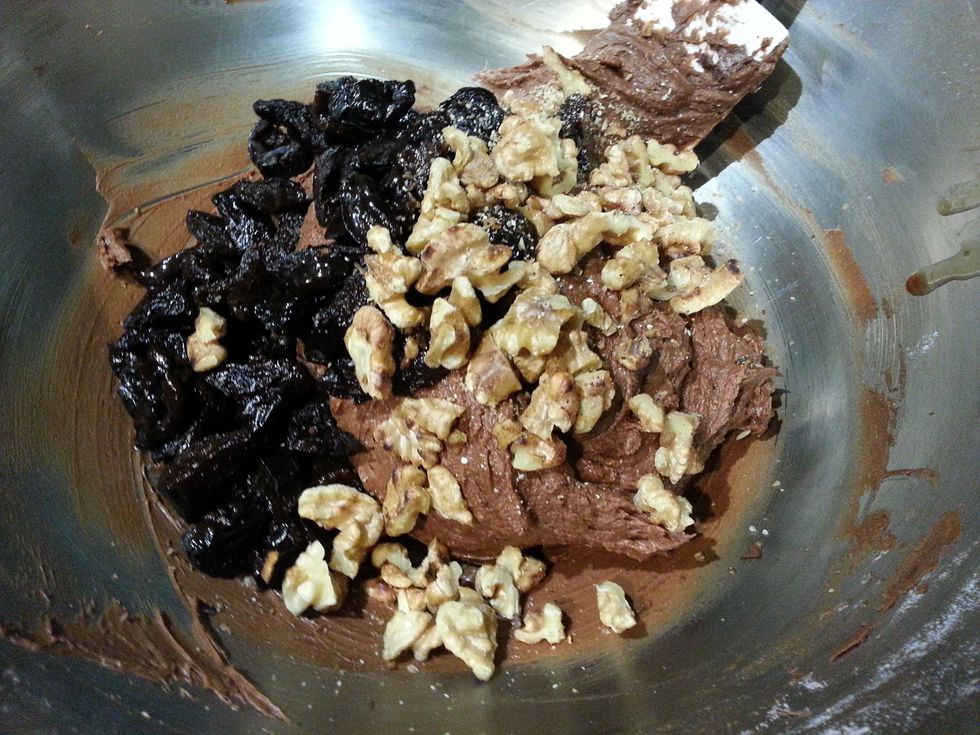 Now add the pitted prunes and the toasted walnuts. Combine with a spatula.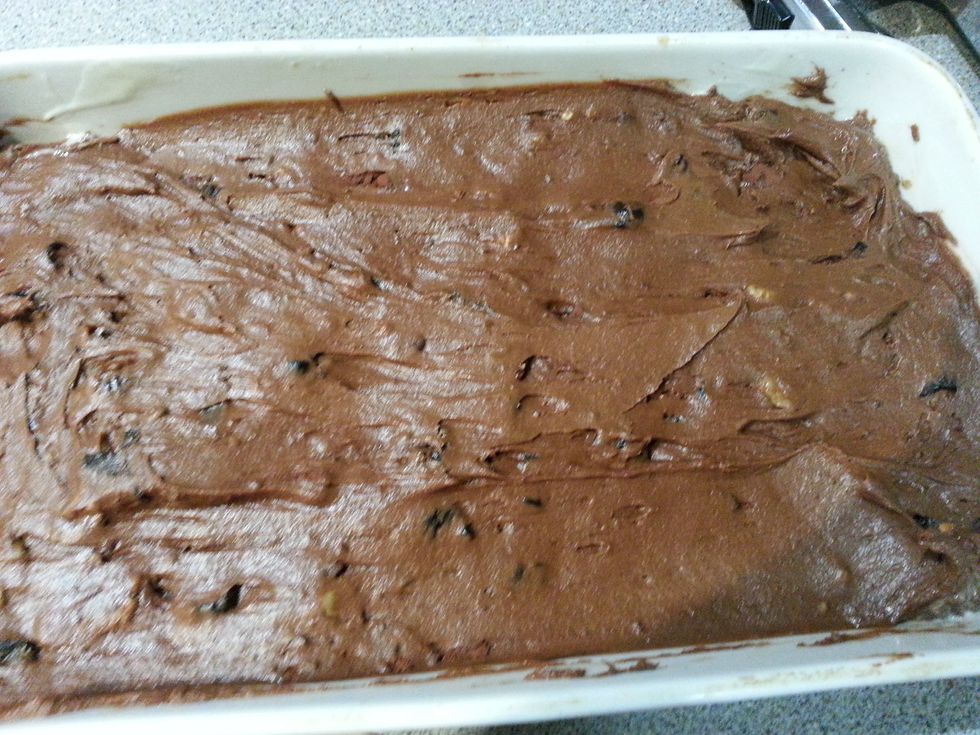 Pour the mixture in the prepared tin and smooth the top. Bake for 35-40 minutes. Test with a skewer till it comes out clean.
Lift out the brownie from the baking tin. Cut into squares and serve dusted with icing sugar or cocoa powder, if desired.
250.0g Good Quality dark Chocolate, chopped
150.0g Butter, room temperature
1/2c Firmly packed dark brown sugar
3.0 Eggs, room temperature
1/2c Plain Flour
2.0Tbsp Unsweetened Cacao Powder
3/4tsp Baking Powder
100.0g Pitted Prunes
2.0Tbsp Brandy/ Marsala
100.0g Walnuts, toasted
Icing sugar, to dust
1/4tsp Salt