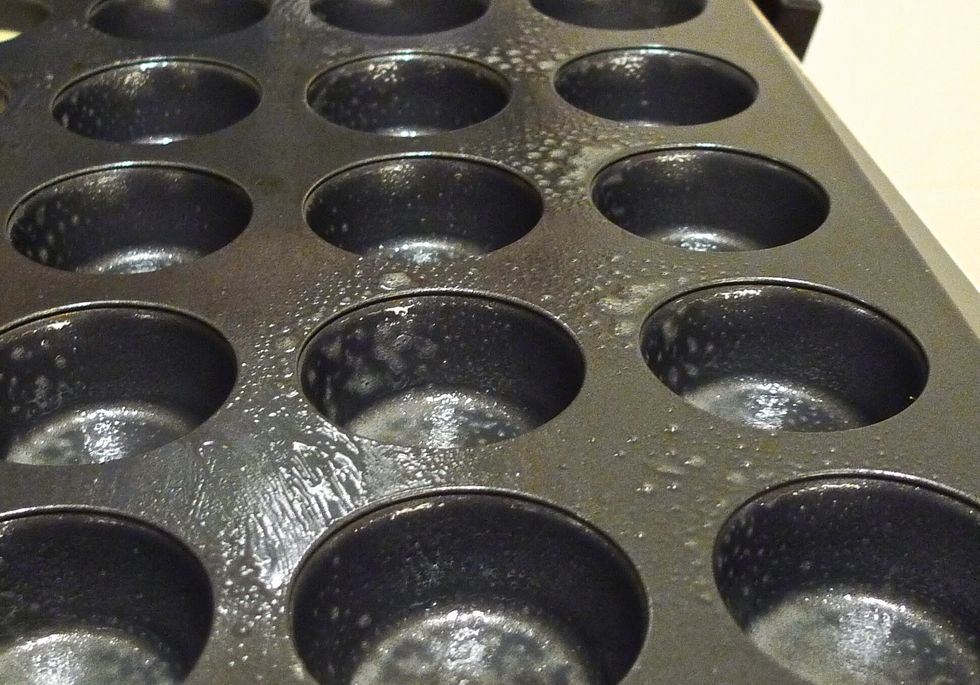 First grease well a 24 mini muffin pan with baking spray.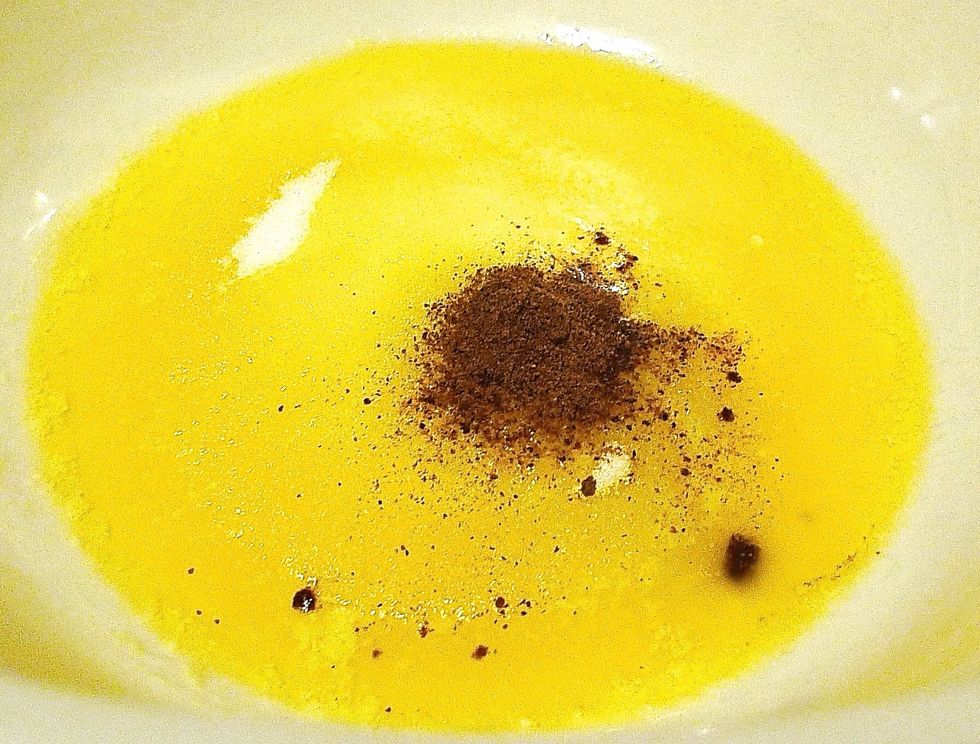 In a large bowl: add sugar, melted butter and nutmeg. Blend well.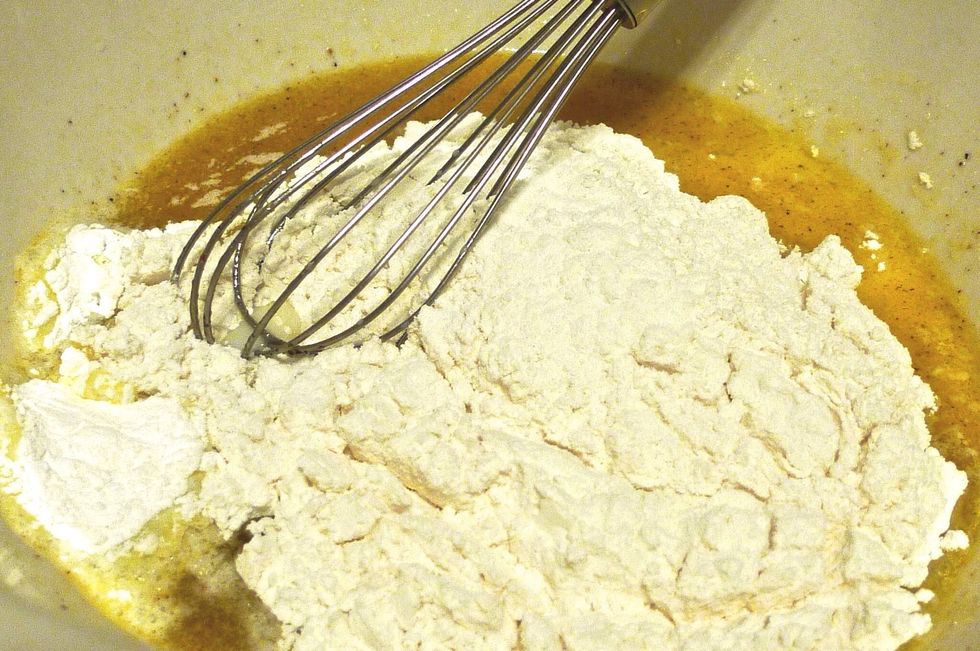 Then stir in milk and add baking powder and flour.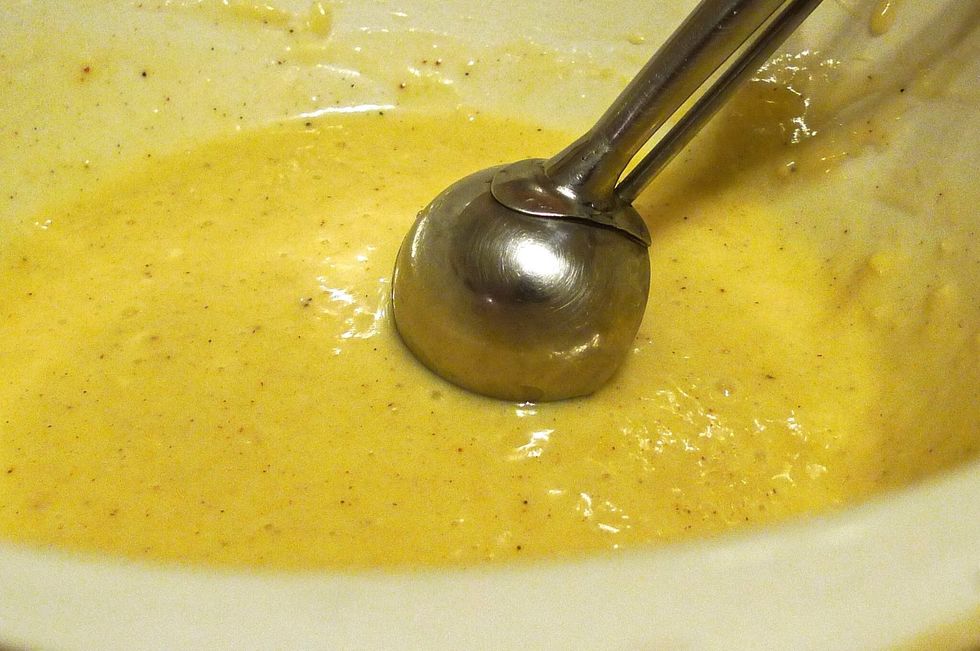 Mix until JUST combined. Use an ice-cream scoop to spoon batter into muffin pan.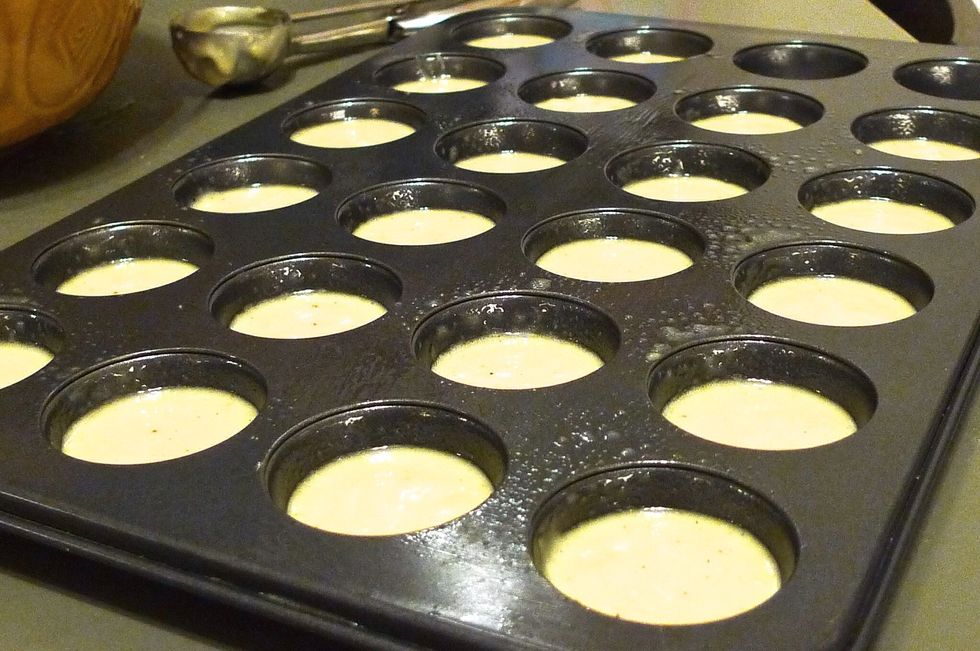 Fill the muffin pan with batter till half full.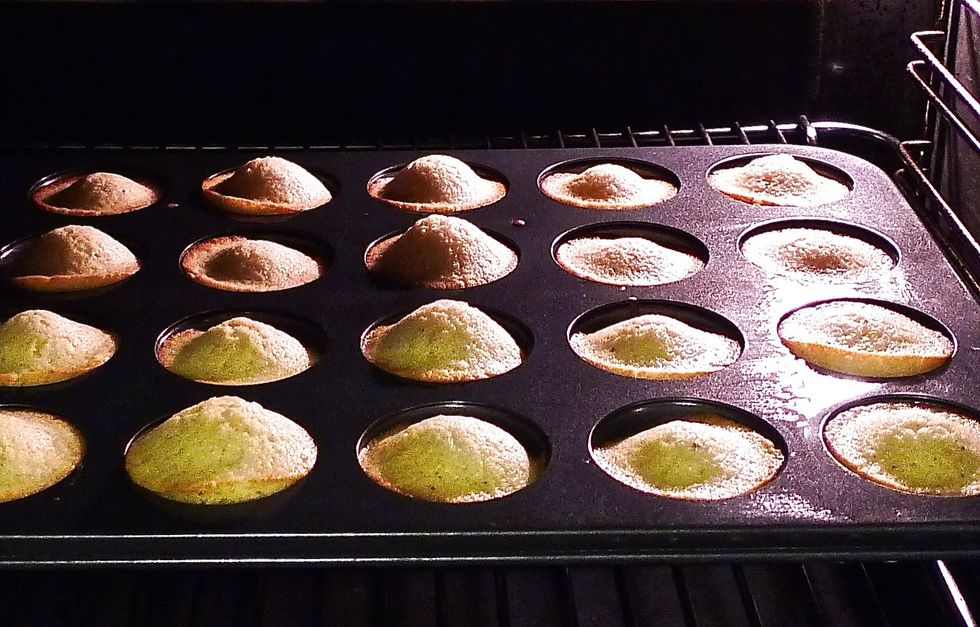 Bake in a 190 degree C preheated oven for 15 minutes or until a toothpick inserted in centre comes out clean.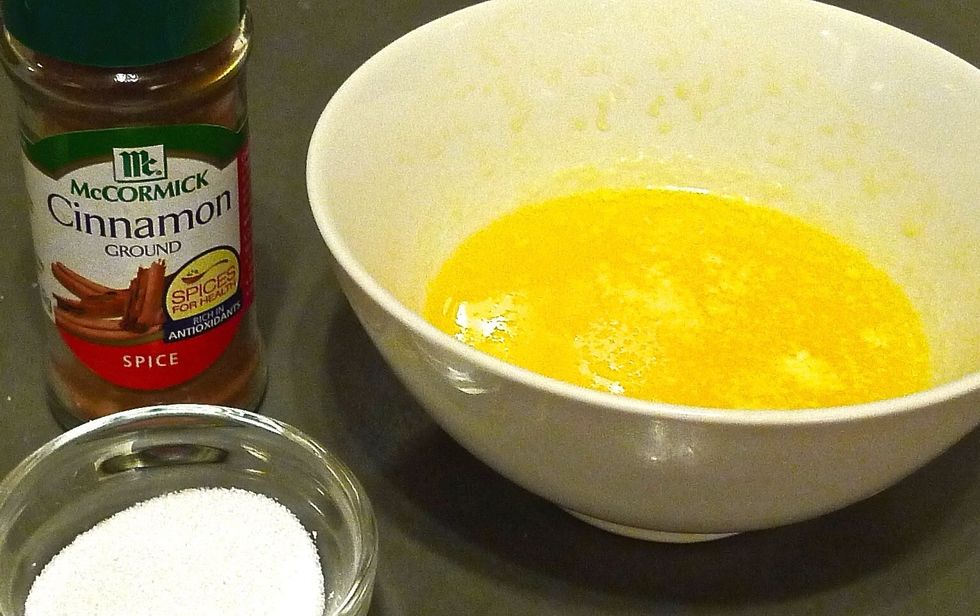 While doughnuts are baking prepare the toppings using melted butter and ground cinnamon. Place melted butter in a shallow bowl. Also mix cinnamon and sugar well and place in another shallow bowl.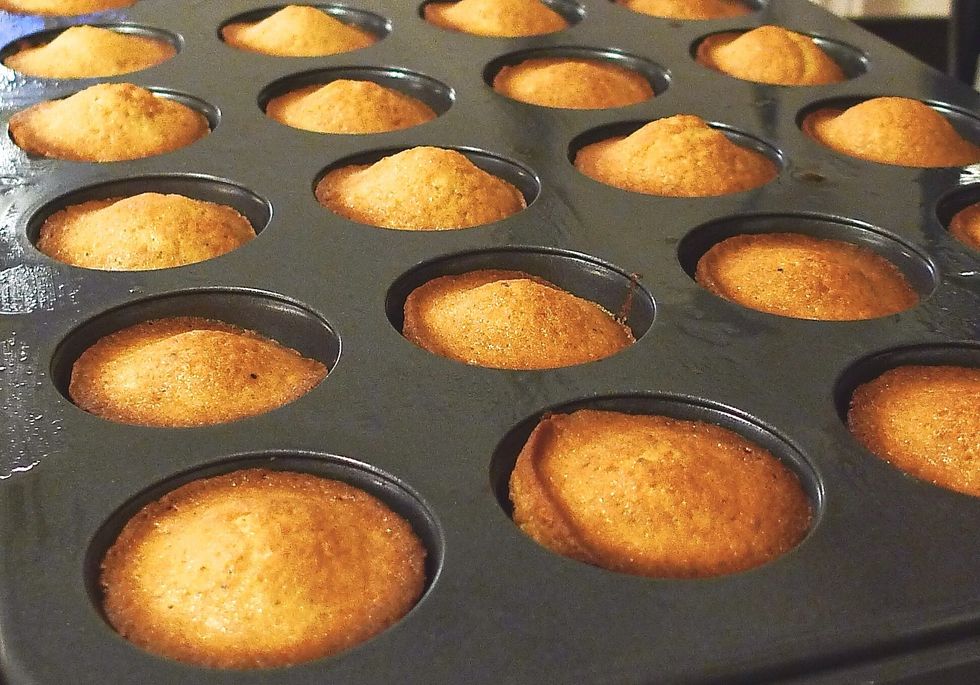 When baked, let doughnuts cool in the pan for 5 minutes.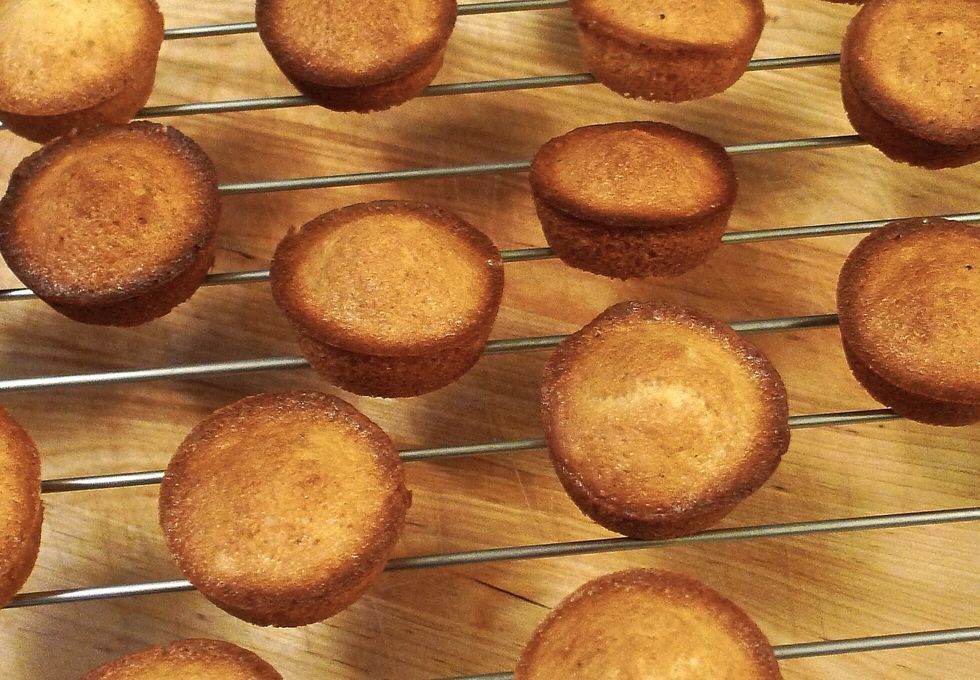 Transfer doughnut muffins to a wire rack.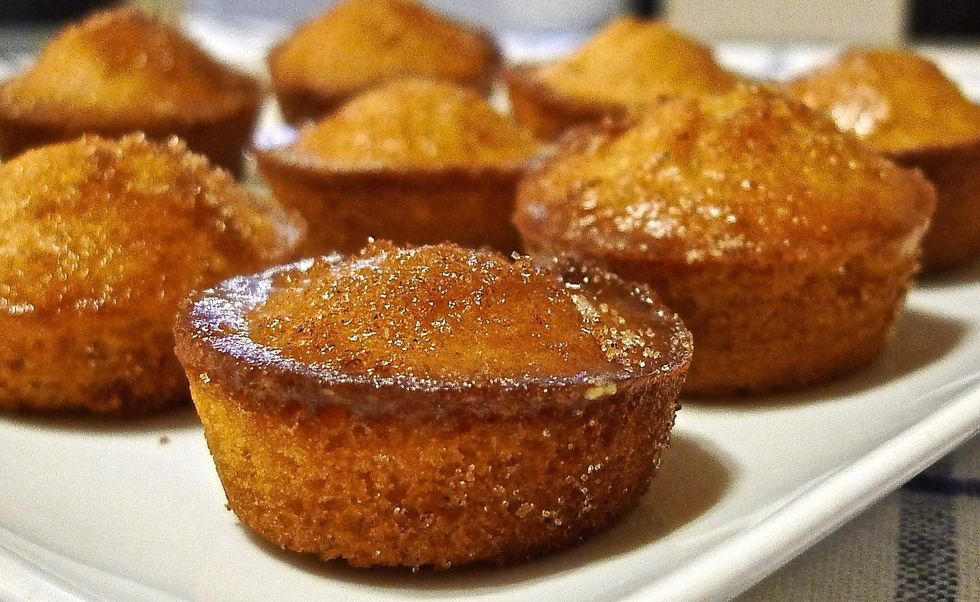 Dip the tops of doughnuts in melted butter and then in cinnamon sugar.
And you're done!
90.0g Sugar (1/2 cup)
55.0g Butter,melted (1/4 cup)
1/4tsp Nutmeg
1/2c Milk
1.0tsp Baking powder
125.0g All-purpose flour (1cup)
55.0g Butter,melted (1/4 cup)
55.0g Sugar (1/4 cup)
1.0tsp Ground cinnamon
Huang Kitchen
For more step-by-step recipes and cooking tips, visit my website at \nhttp://www.huangkitchen.com