This is one of my favorite biscotti recipes. Makes about 30 biscotti. Adapted from the Gourmet magazine cookbook.
105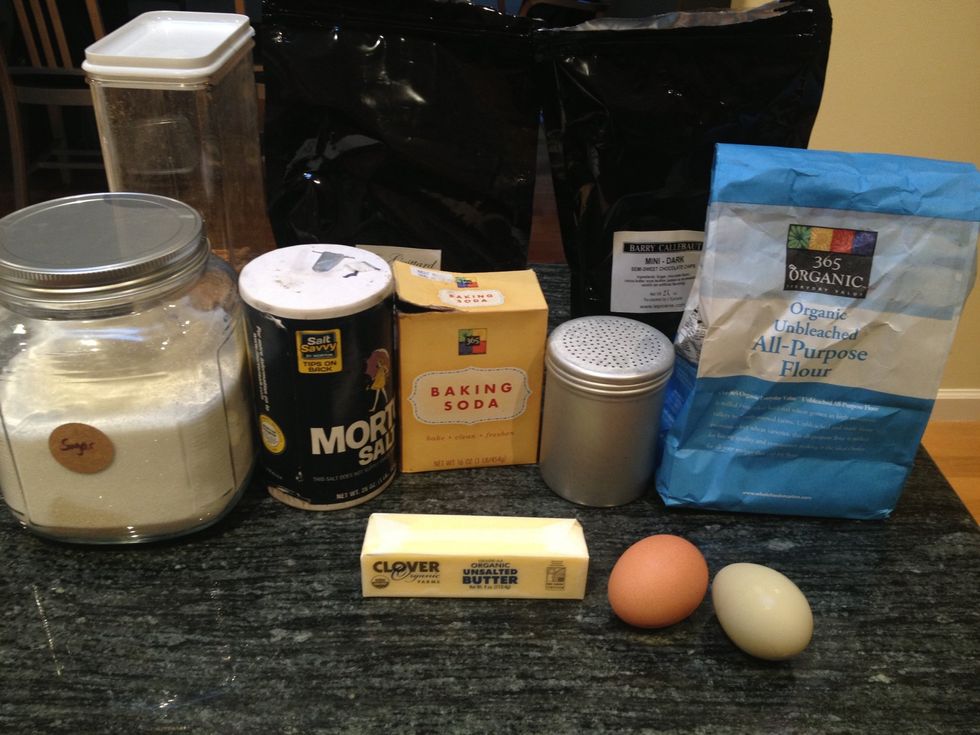 Gather the ingredients. Make sure the butter is out if the fridge for a little bit, so that it gets soft. For the cocoa powder, I really like a rich black variety, such as this Guittard Cocoa Noir.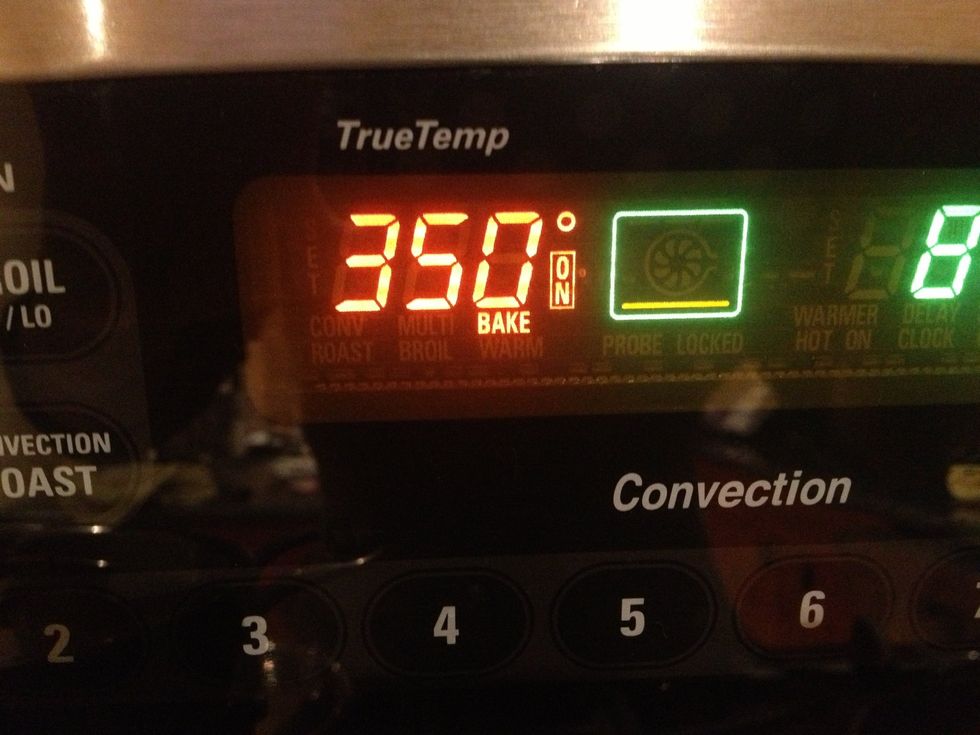 Preheat oven to 350°F. Get out a large baking sheet, and use a silpat or butter and flour it.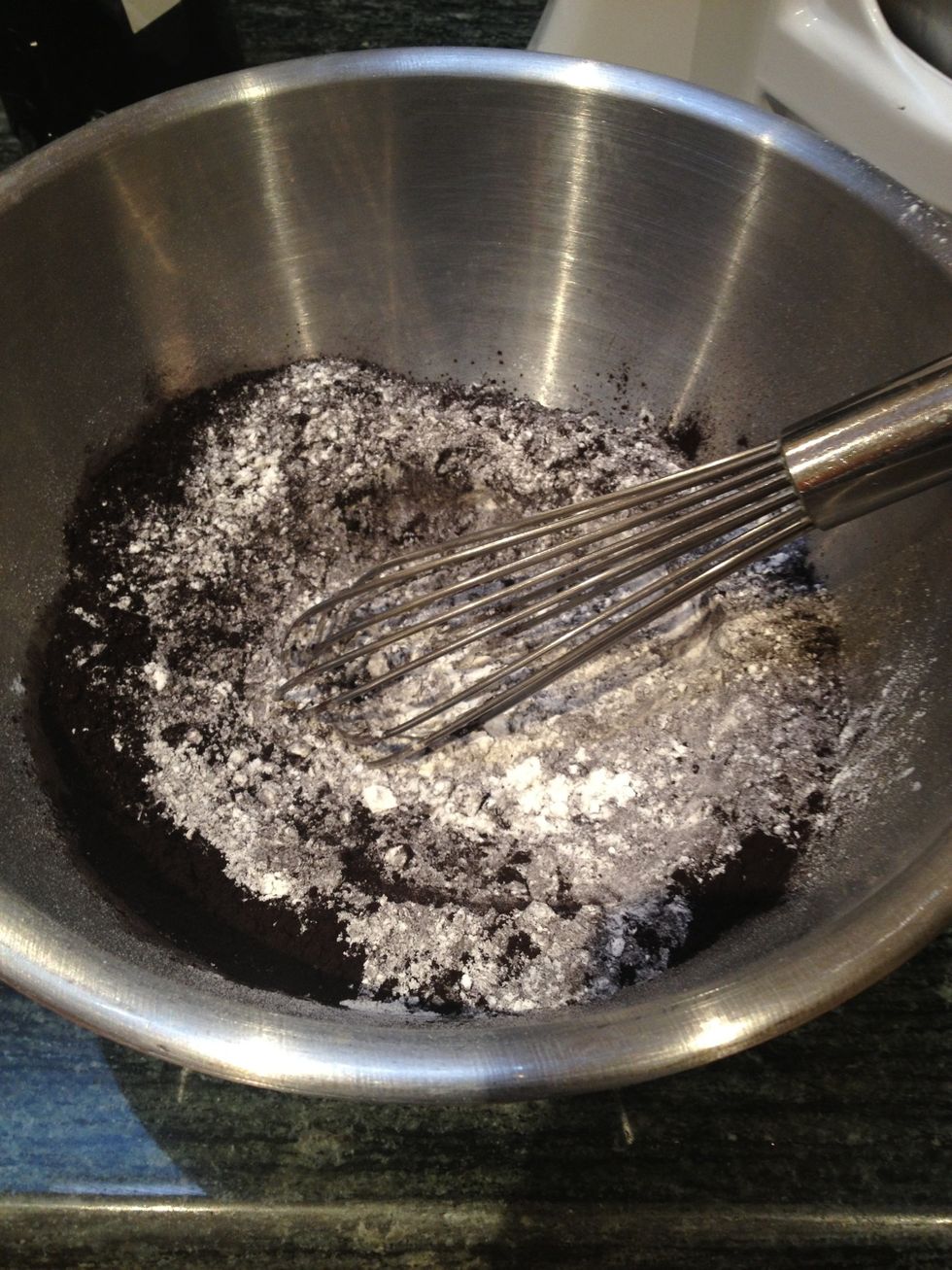 In a bowl whisk together flour, cocoa powder, baking soda, and salt.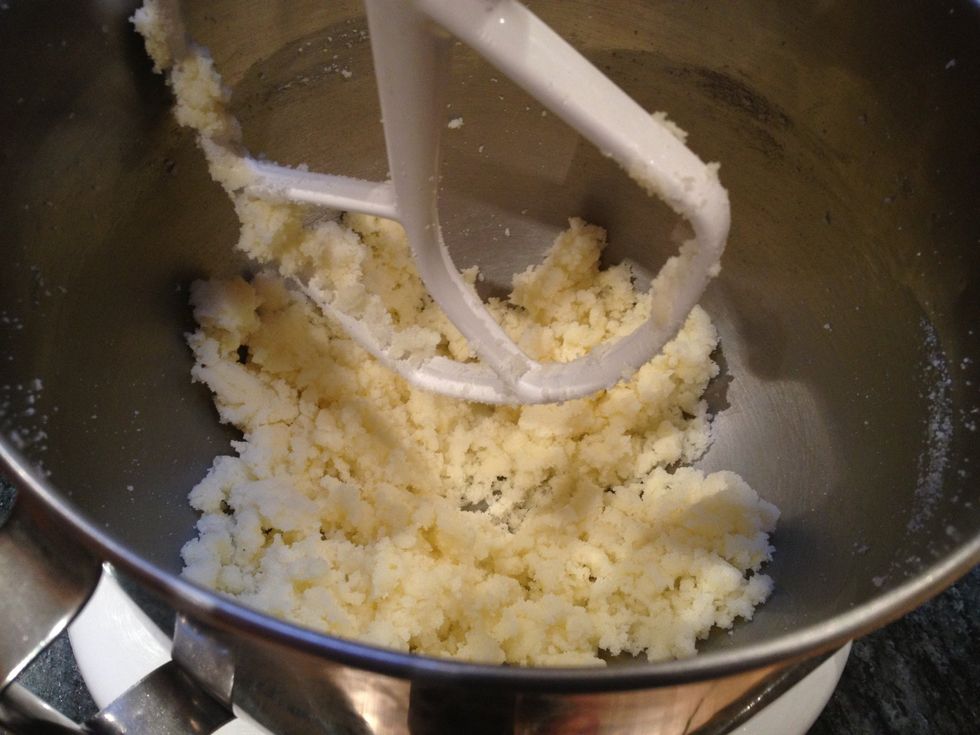 Using a electric mixer, beat together the butter and granulated sugar until light and fluffy.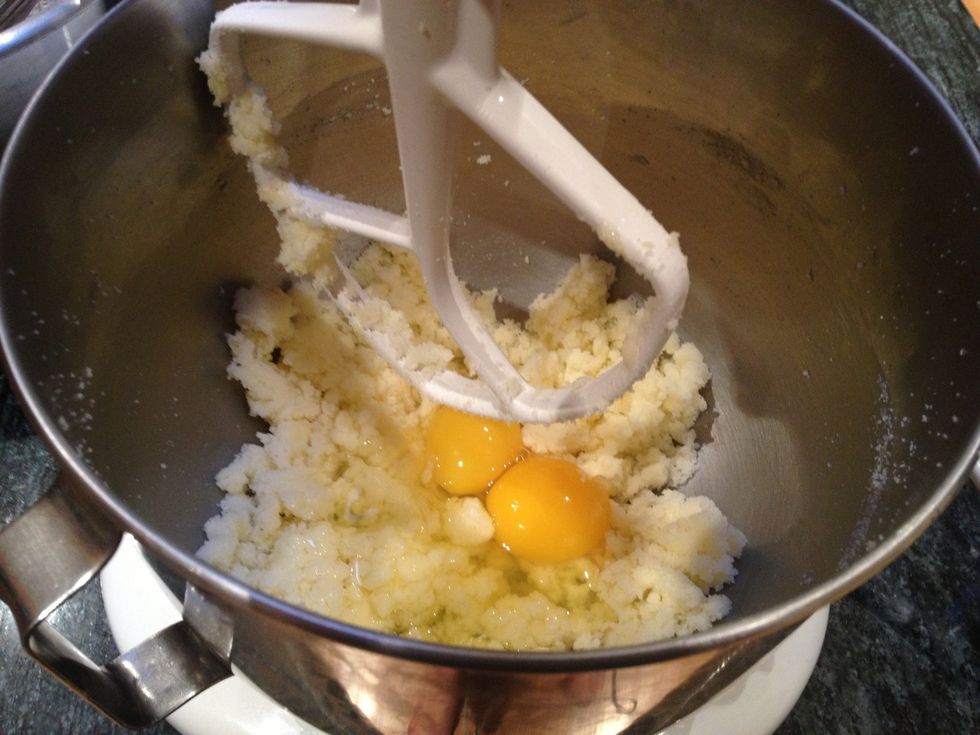 Add eggs and beat until combined well.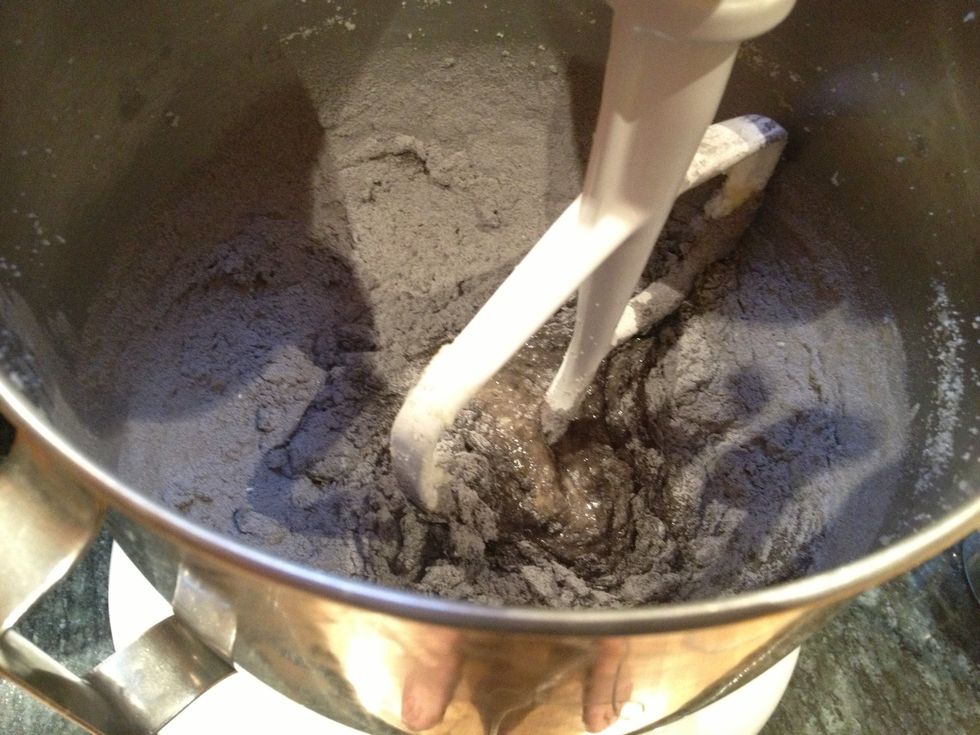 Stir in flour mixture.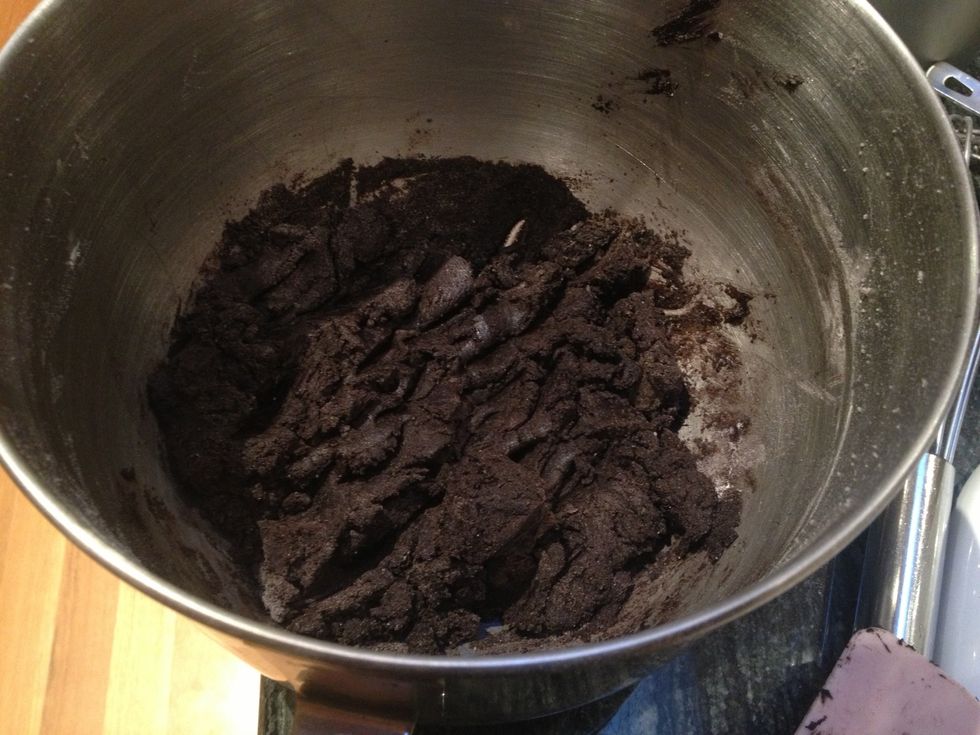 It will get dark and form a stiff dough.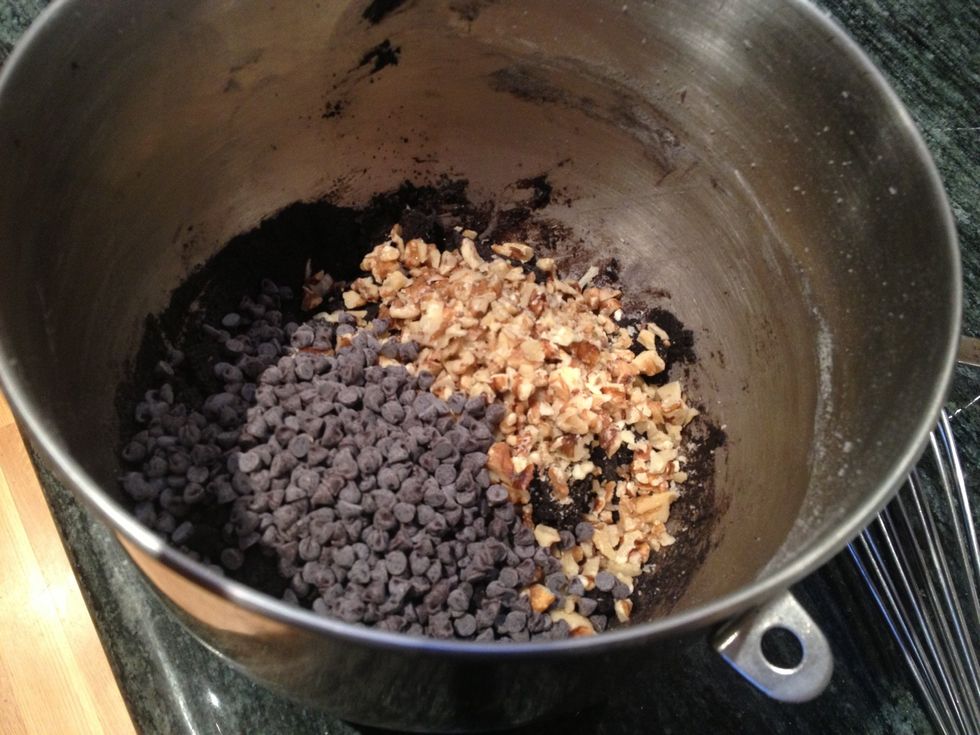 Stir in walnuts and mini chocolate chips.
On the baking sheet with clean, floured hands form the dough into two slightly flattened logs, each 12 inches long and 2 inches wide.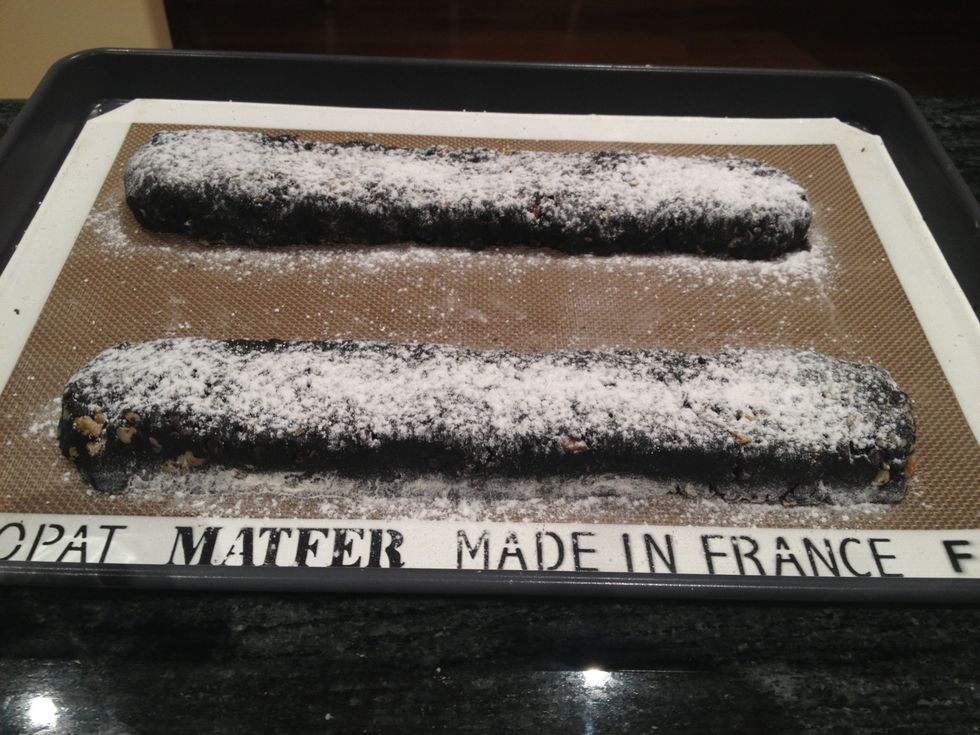 Sprinkle with the confectioners' sugar.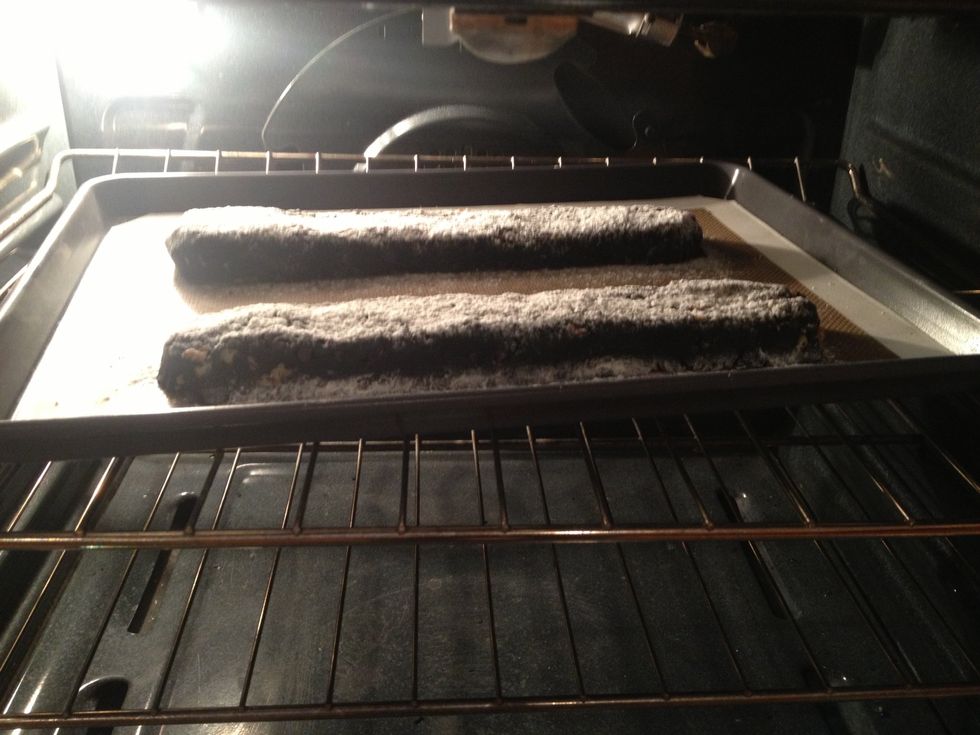 Bake logs 35 minutes, or until slightly firm to the touch.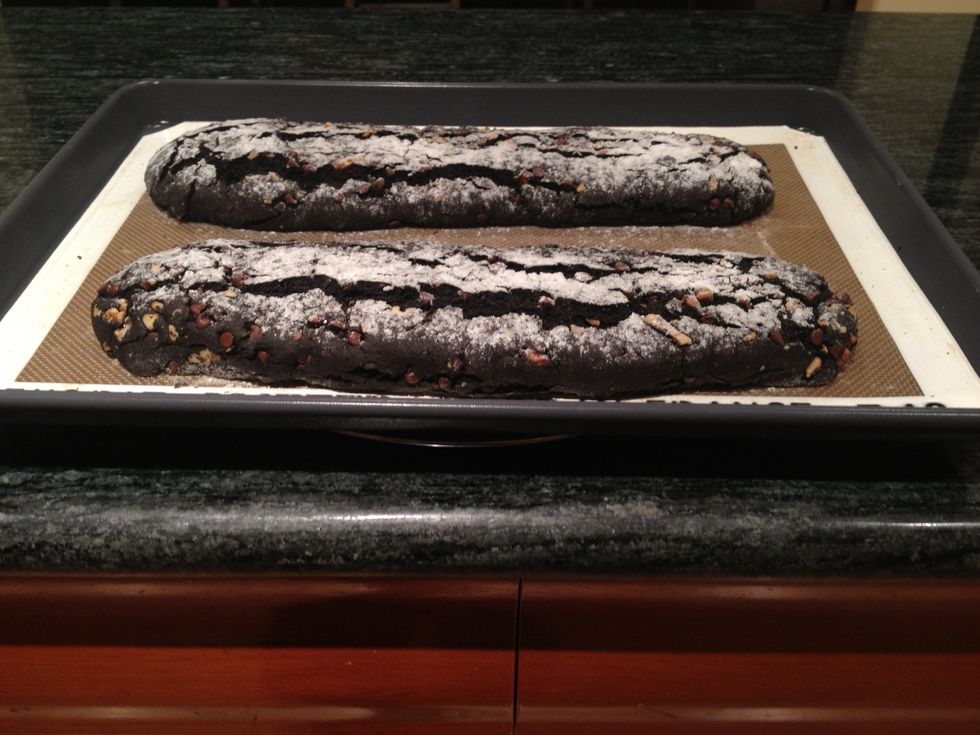 Cool biscotti on baking sheet 5 minutes.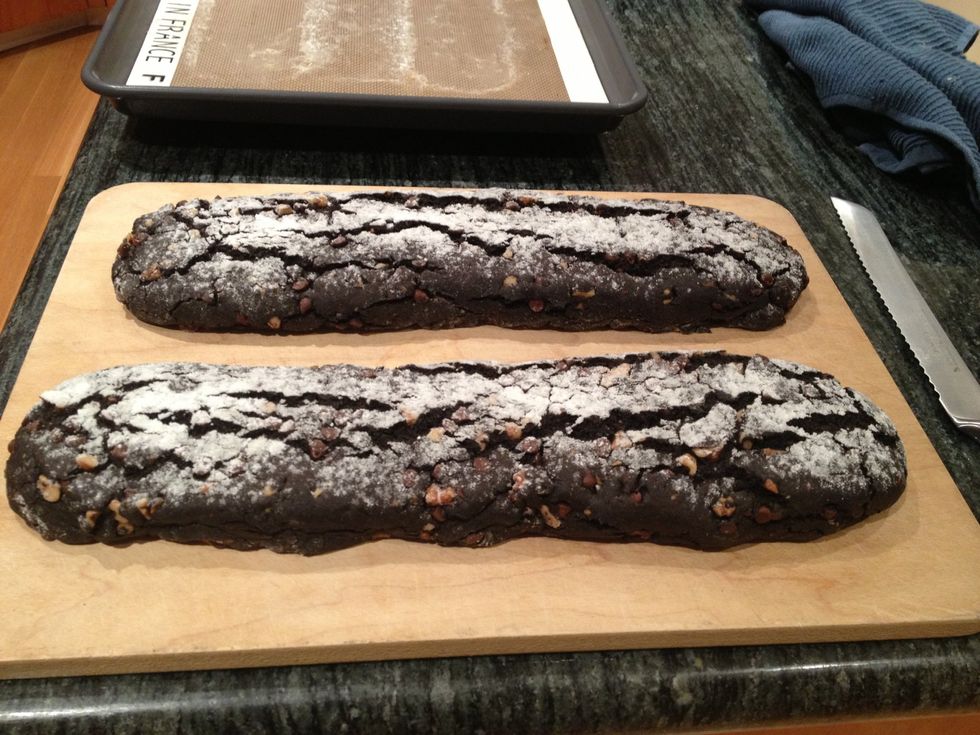 Transfer to a cutting board.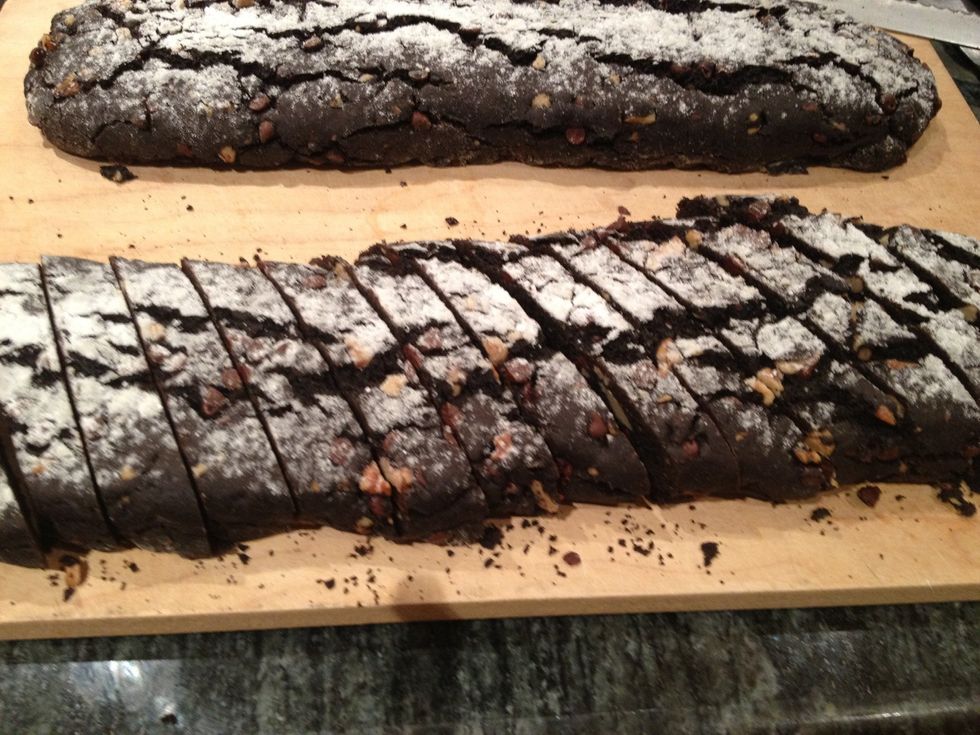 Use a serrated knife to cut biscotti diagonally into 3/4-inch slices.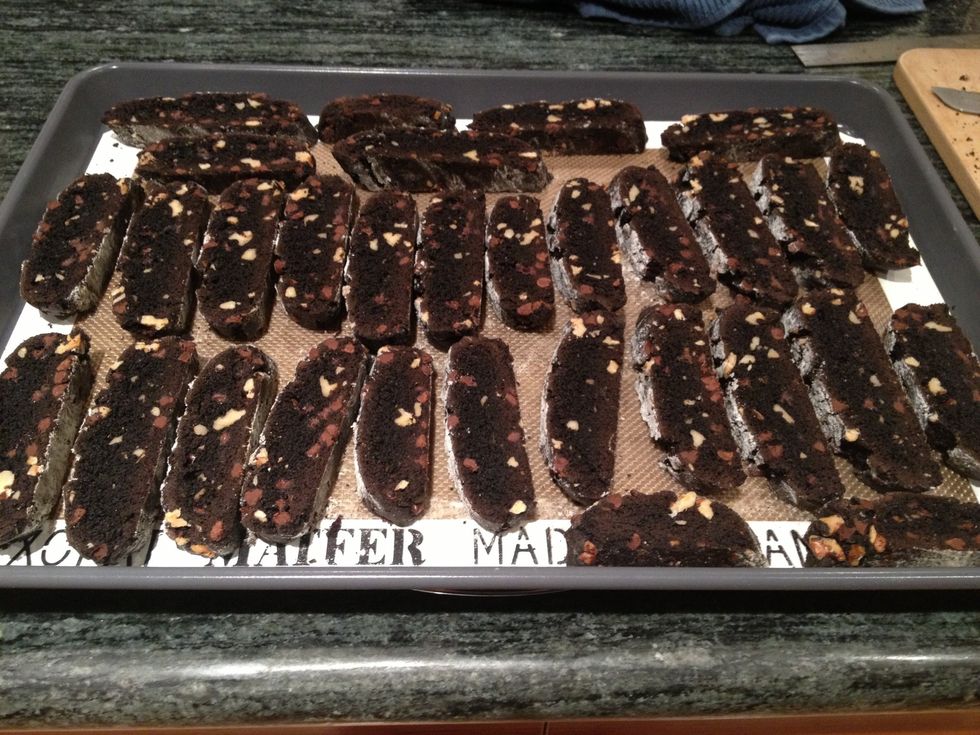 Arrange biscotti, cut sides down, on baking sheet.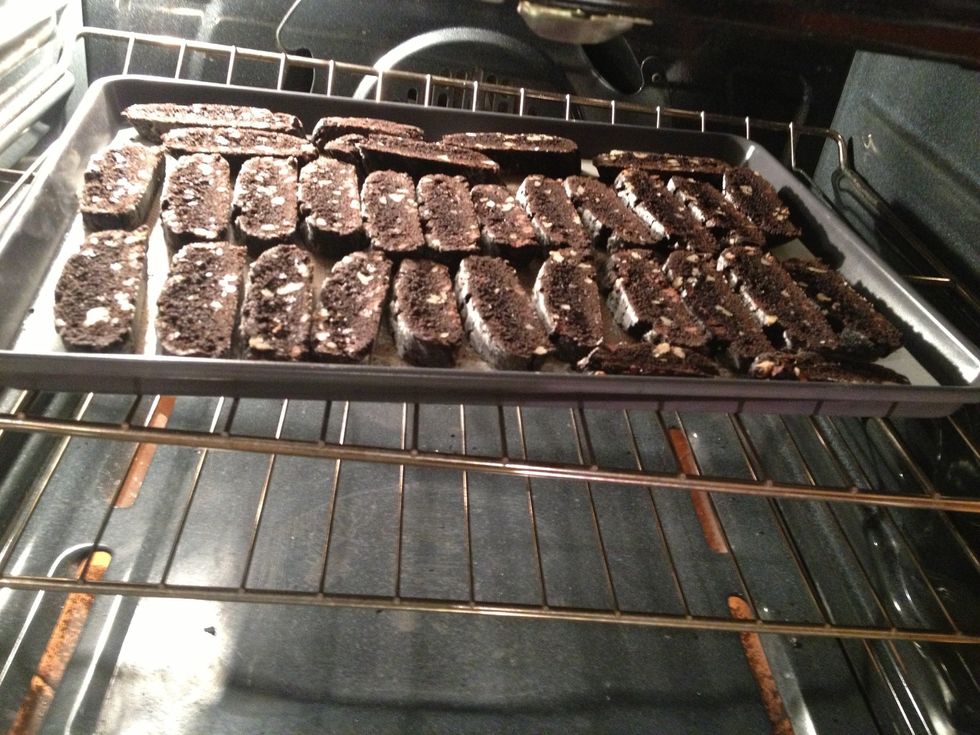 Put back in the oven and bake until crisp, about 10 minutes.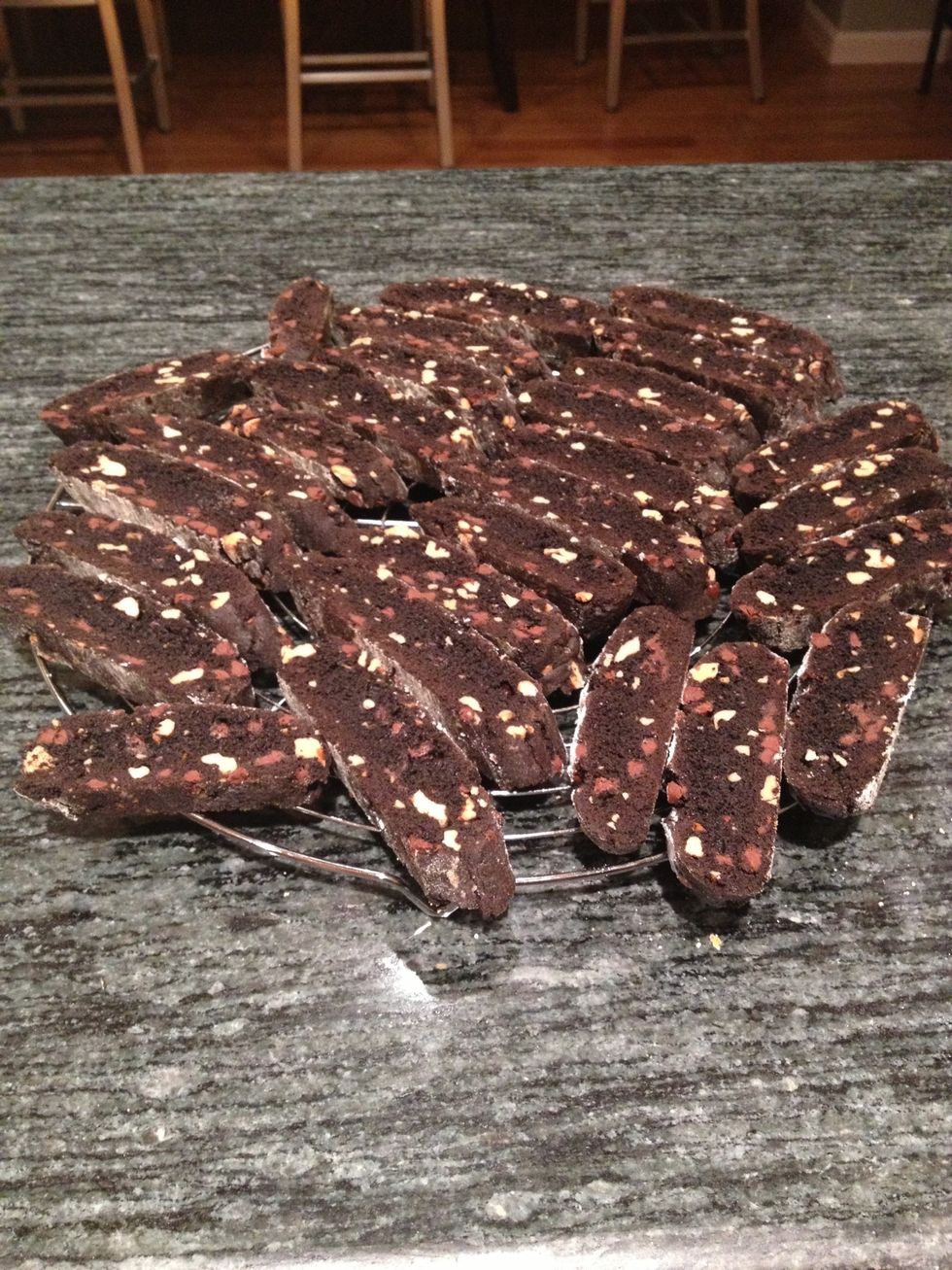 Cool biscotti on a wire rack.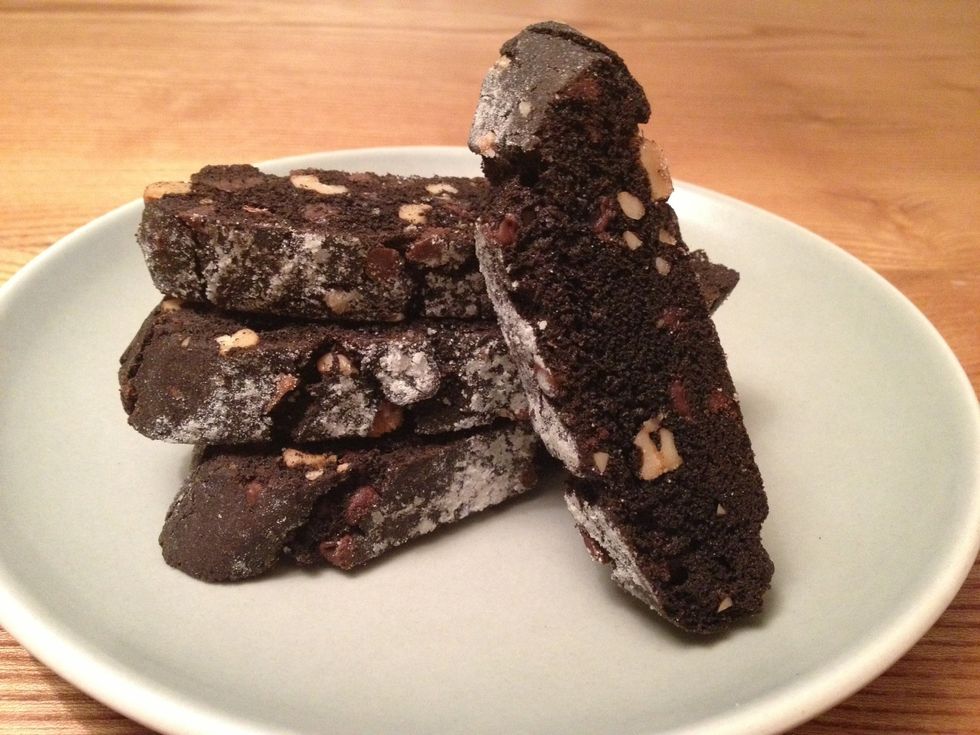 Serve immediately, or keep in an airtight container for up to 1 week. You can also freeze for up to 1 month.
2.0c all-purpose flour
0.0c unsweetened cocoa powder
1.0tsp baking soda
1.0tsp Salt
6.0Tbsp unsalted butter, softened
1.0c Sugar
2.0 Large eggs
1.0c Walnuts, chopped
0.0c semisweet chocolate chips, mini
1.0Tbsp confectioners' sugar
San Francisco, California