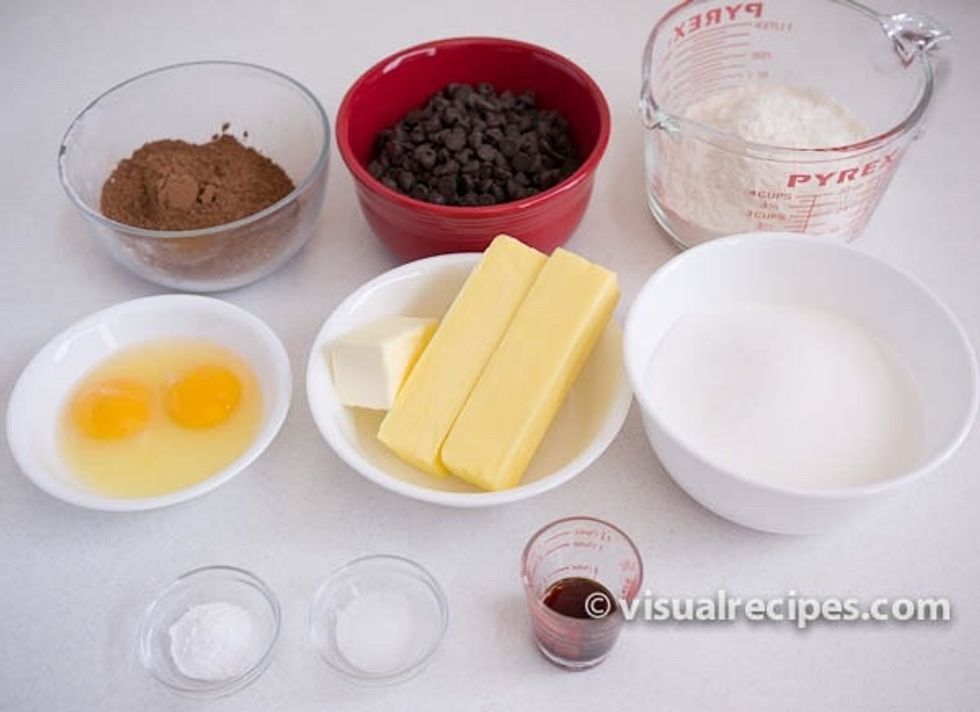 Gather ingredients.
Add the sugar and softened butter to a large mixing bowl.
Cream the butter and sugar together until smooth. Beat in the eggs and vanilla.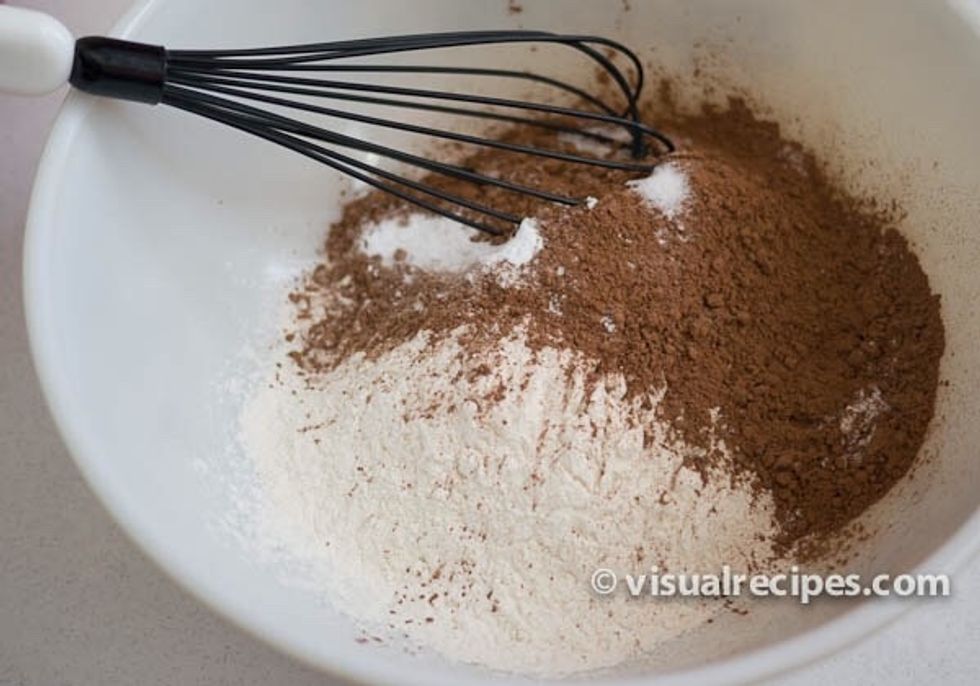 Add the flour, cocoa, salt, baking soda to a separate bowl.
Whisk together to combine.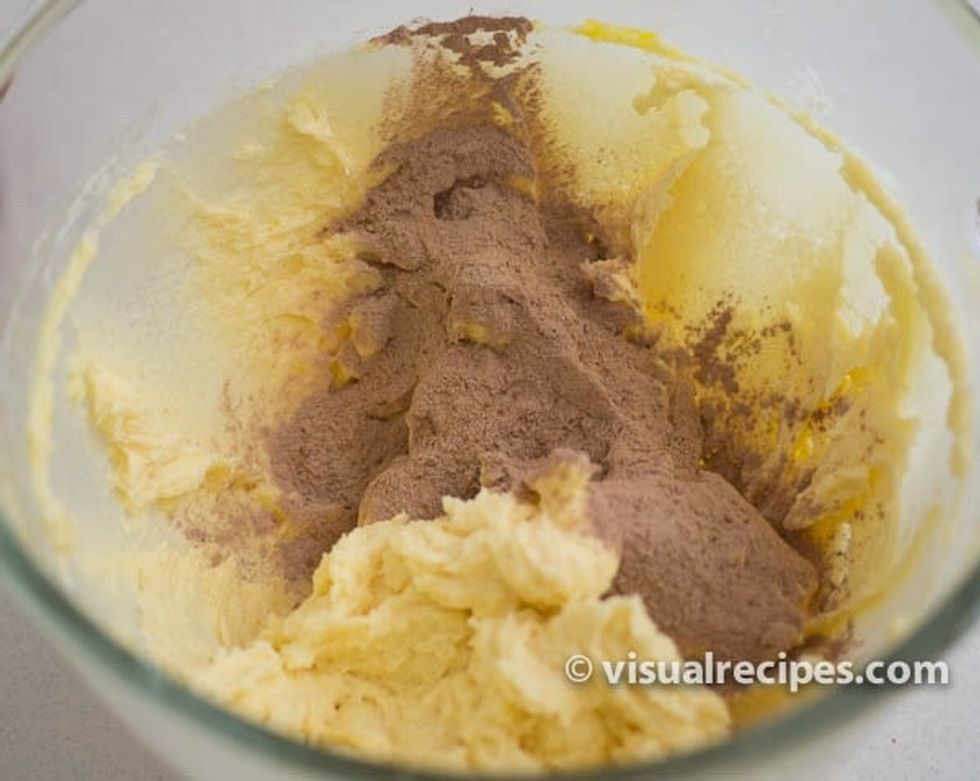 Gradually add some of cocoa mixture to the butter mixture. Stir well. Repeat until all the cocoa mixture has been stirred in.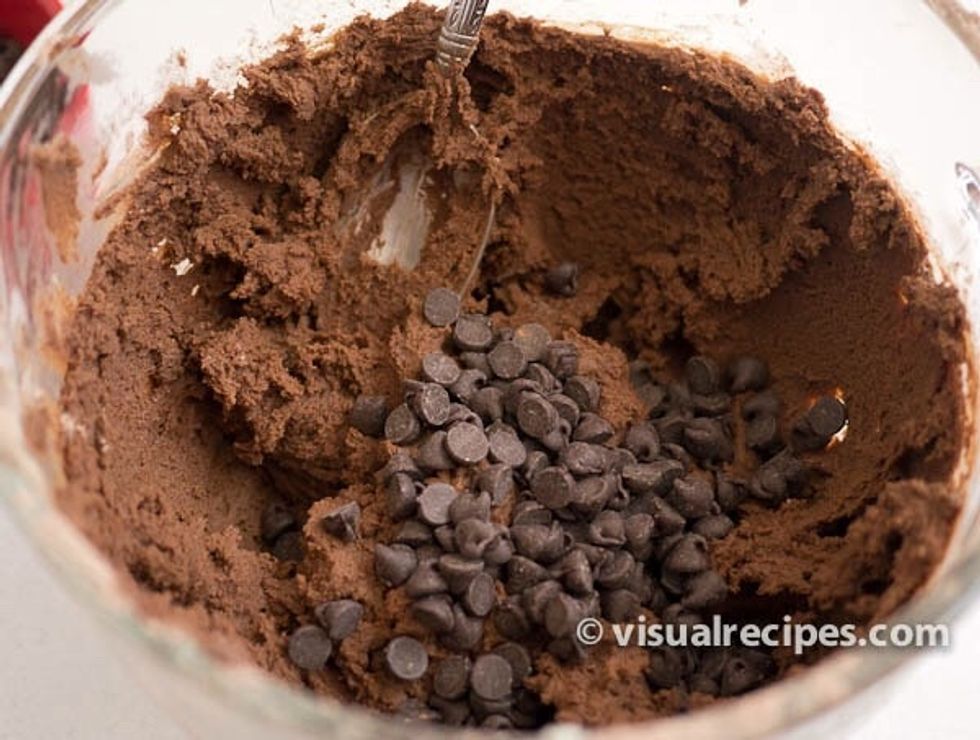 At this point you can mix in any additions you like. For this double chocolate cookie recipe we will be adding semisweet chocolate morsels.
Here is the finished double chocolate cookie dough.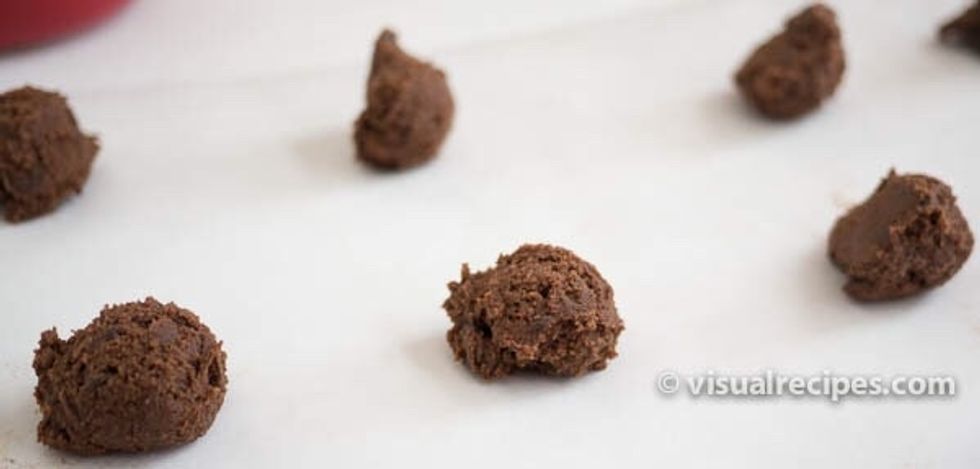 Place parchment paper down on a baking sheet. Using a tablespoon measure, scoop up a ball of dough and place it on the parchment. Repeat, spacing the balls of cookie dough approximately 2 inches apart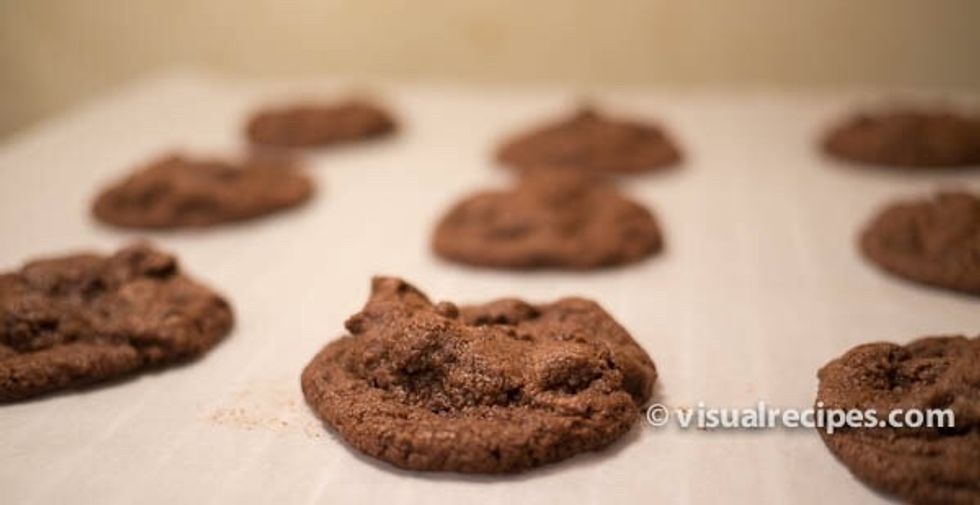 Bake the double chocolate cookies at 350º Fahrenheit for 8-10 minutes. Place the cookies onto a wire rack to cool. Repeat these last two steps until all of the cookies has been baked.
1/2 Sticks of butter unsalted, softened
3/4c Cocoa
2.0c All purpose flour
1/2c Semisweet chocolate chips
2.0c Sugar
2.0 Eggs
2.0tsp Vanilla extract
1.0tsp Baking soda
1.0tsp Salt