Preheat the oven to 400 degrees F. (Don't pay attention to the timer right now lol)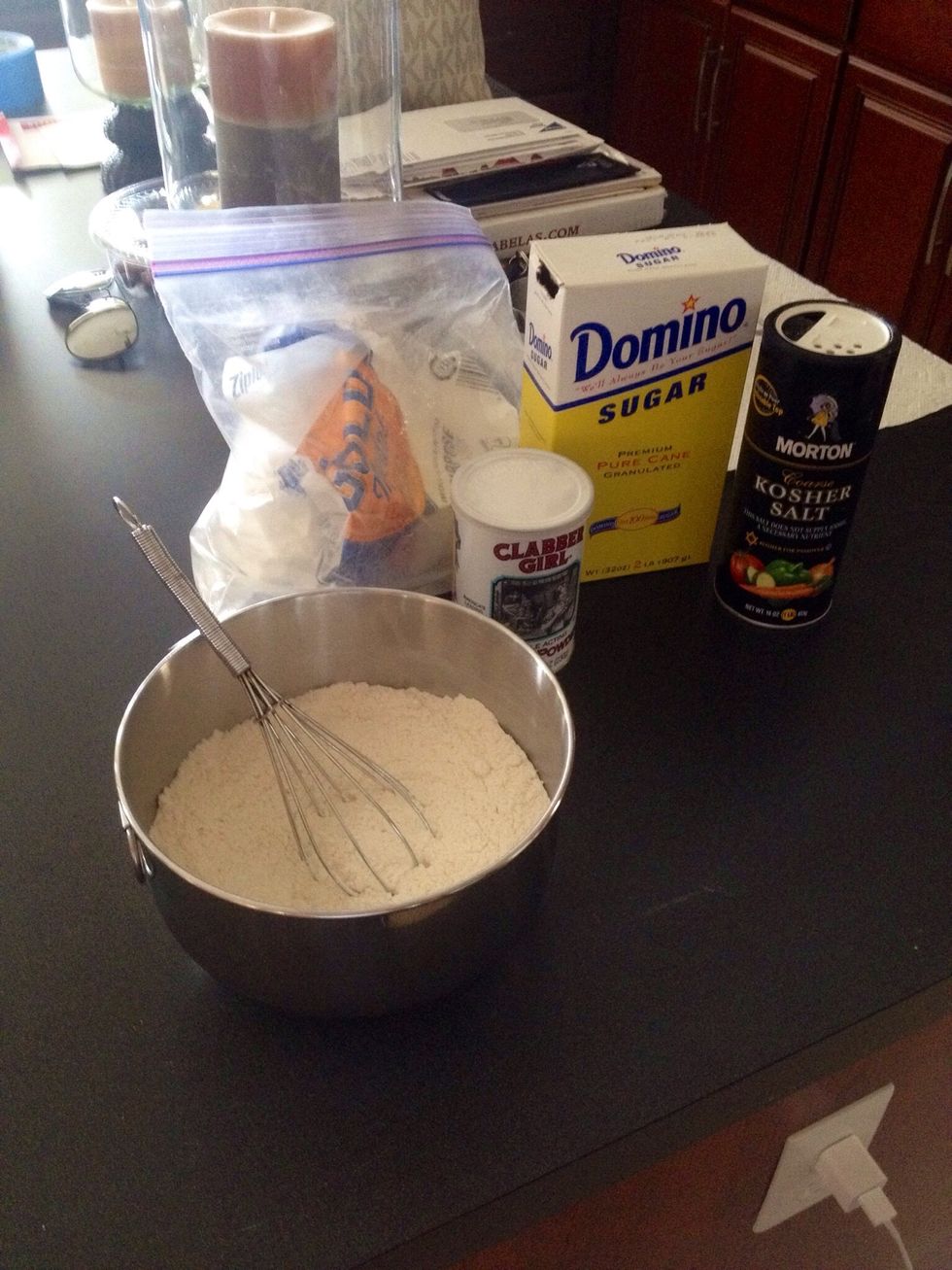 In a medium bowl, combine the 1 1/2 cups all-purpose flour, white sugar, salt, and baking powder.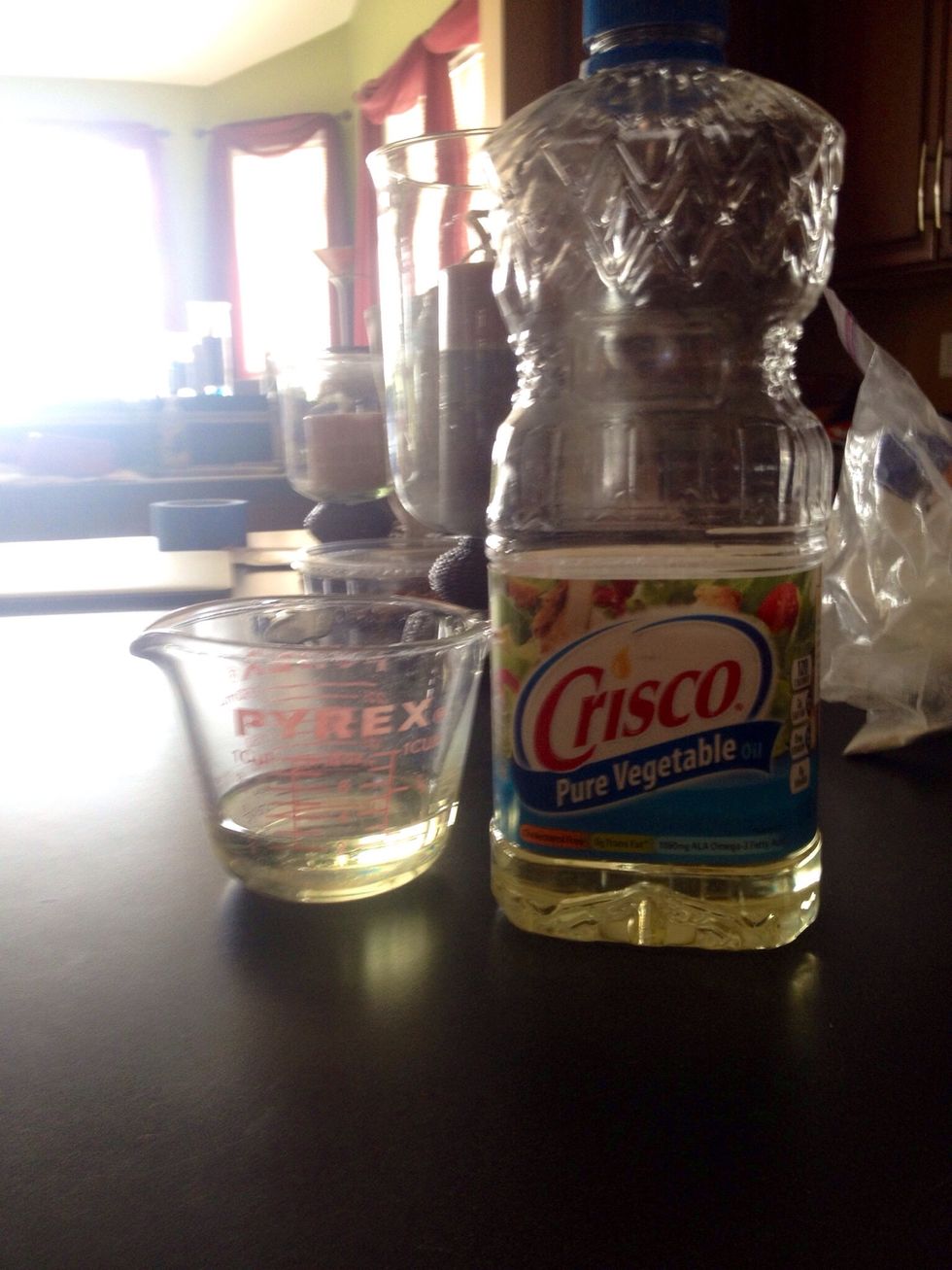 In a 1 cup measuring cup, add 1/3 cup of vegetable oil.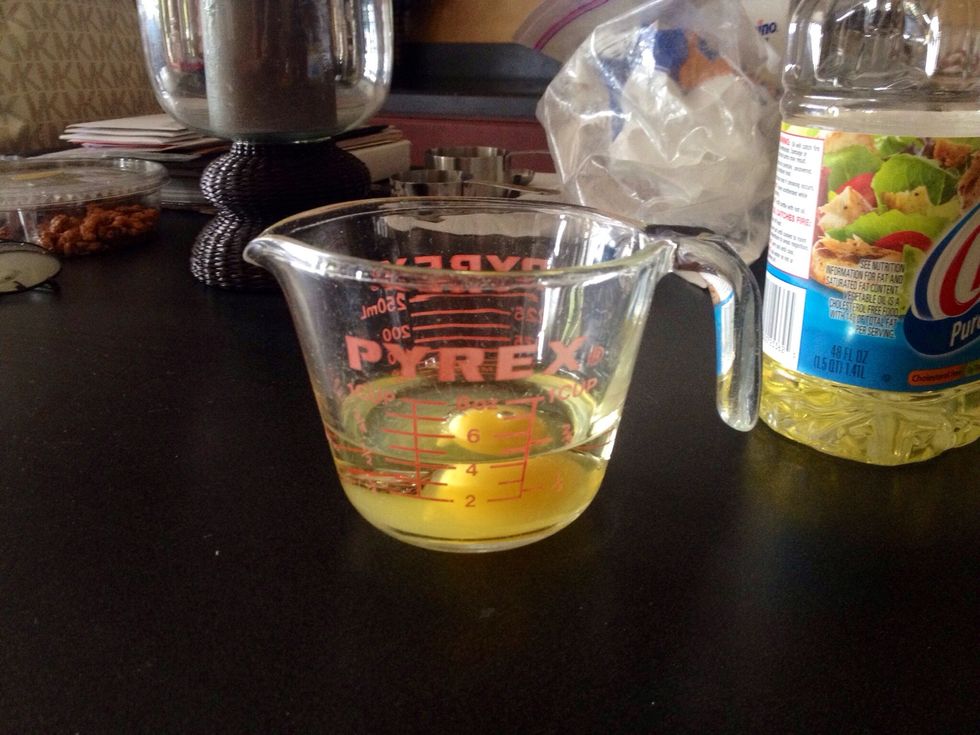 Then, add in the egg WITH the vegetable oil in the same measuring cup.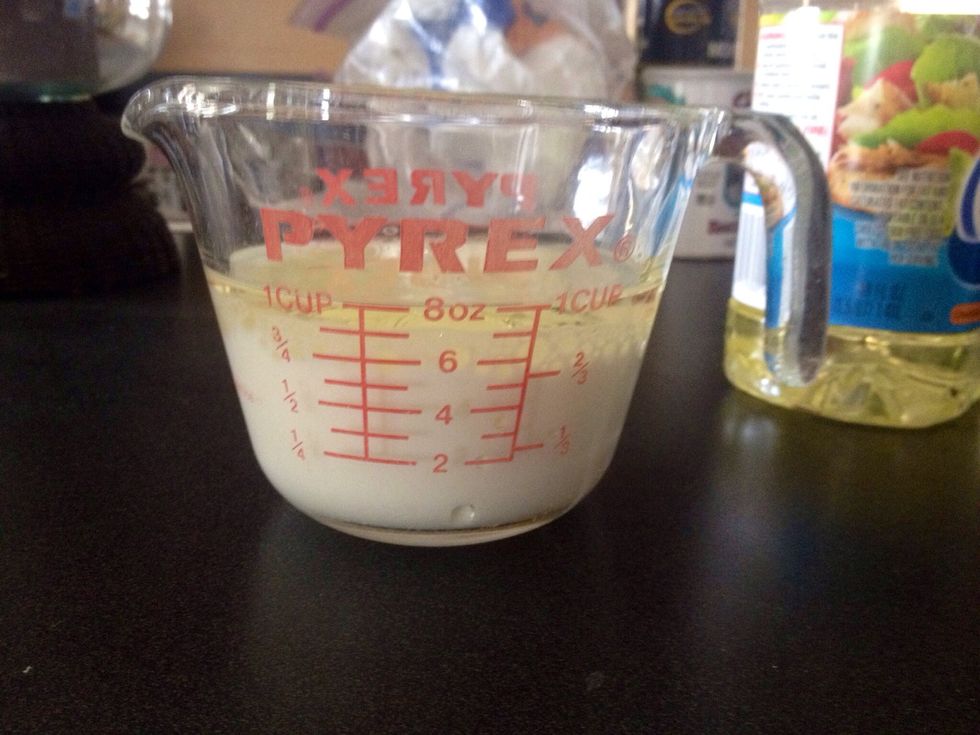 Pour milk into the same measuring cup until one cup is filled.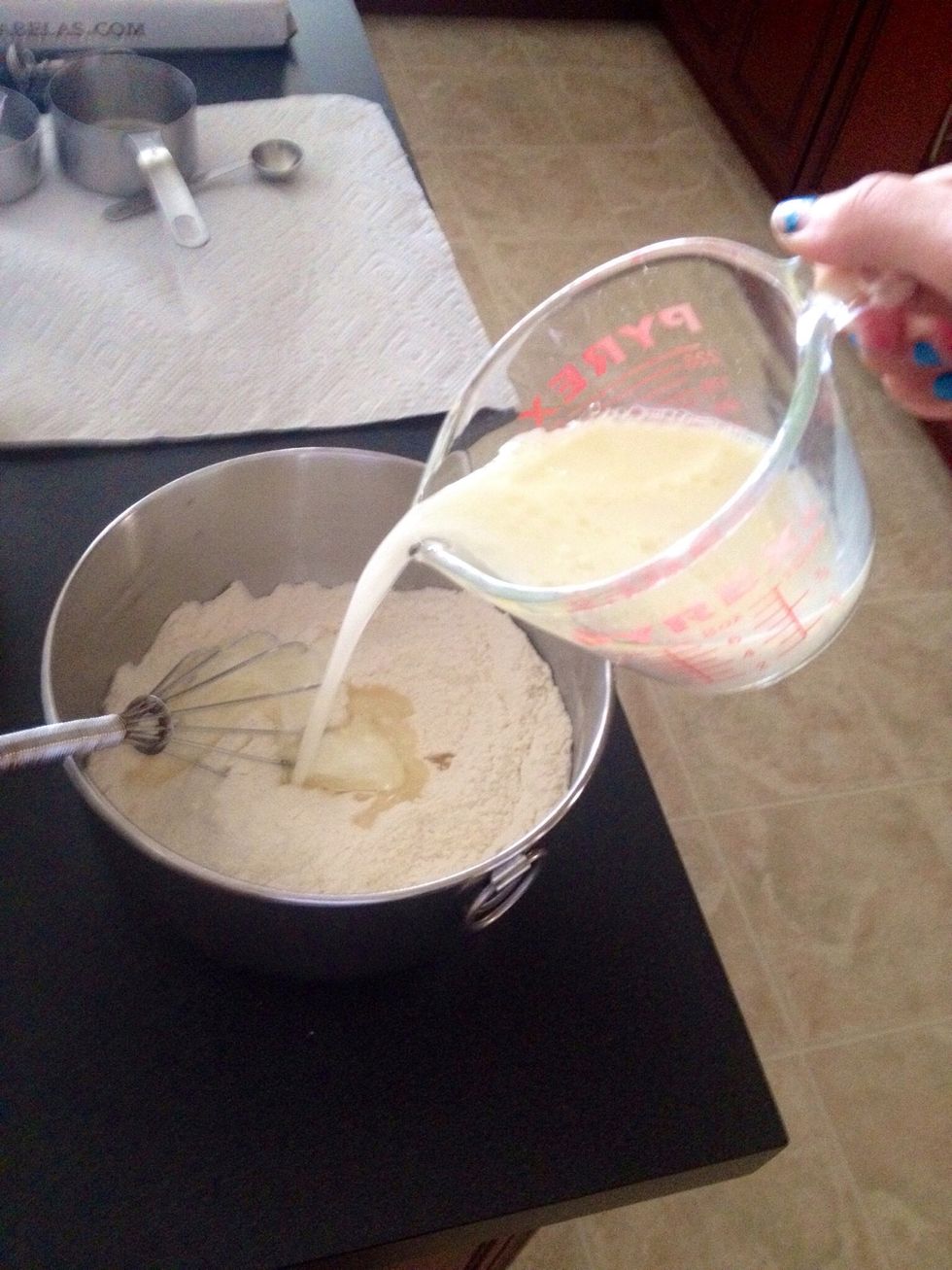 Pour the milk, vegetable oil, and egg into the dry ingredients...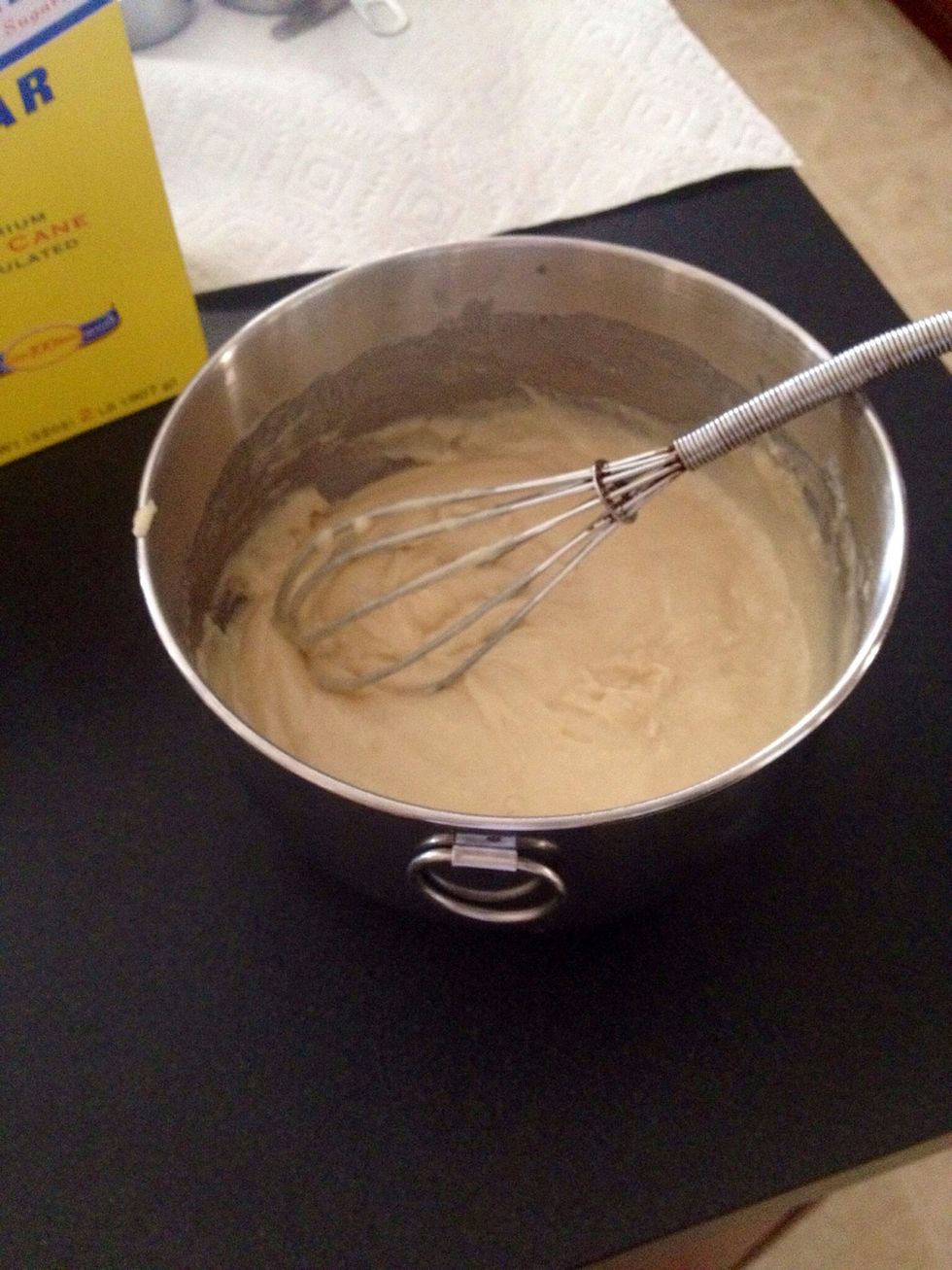 And mix until thoroughly combined. THE BATTER WILL THE THICK. IT IS SUPPOSE TO BE THICK. Don't add any milk or anything I make it thinner (I made that mistake once haha)
Using a spoon or spatula, gently fold in the blueberries, making sure not to smash them.
Now for the crumble topping!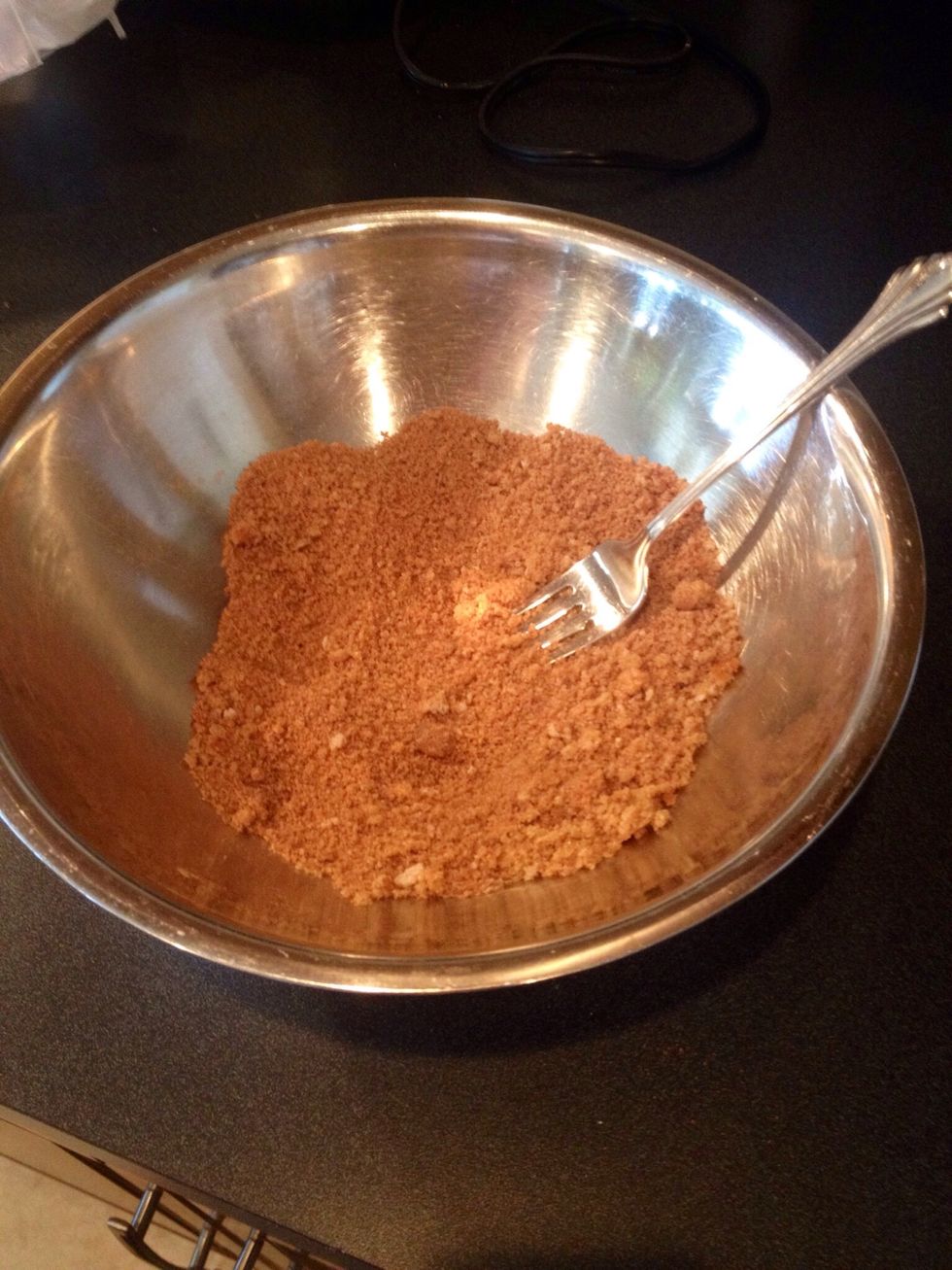 In a small bowl, mix together the brown sugar, 1/2 cup all-purpose flour, and cinnamon.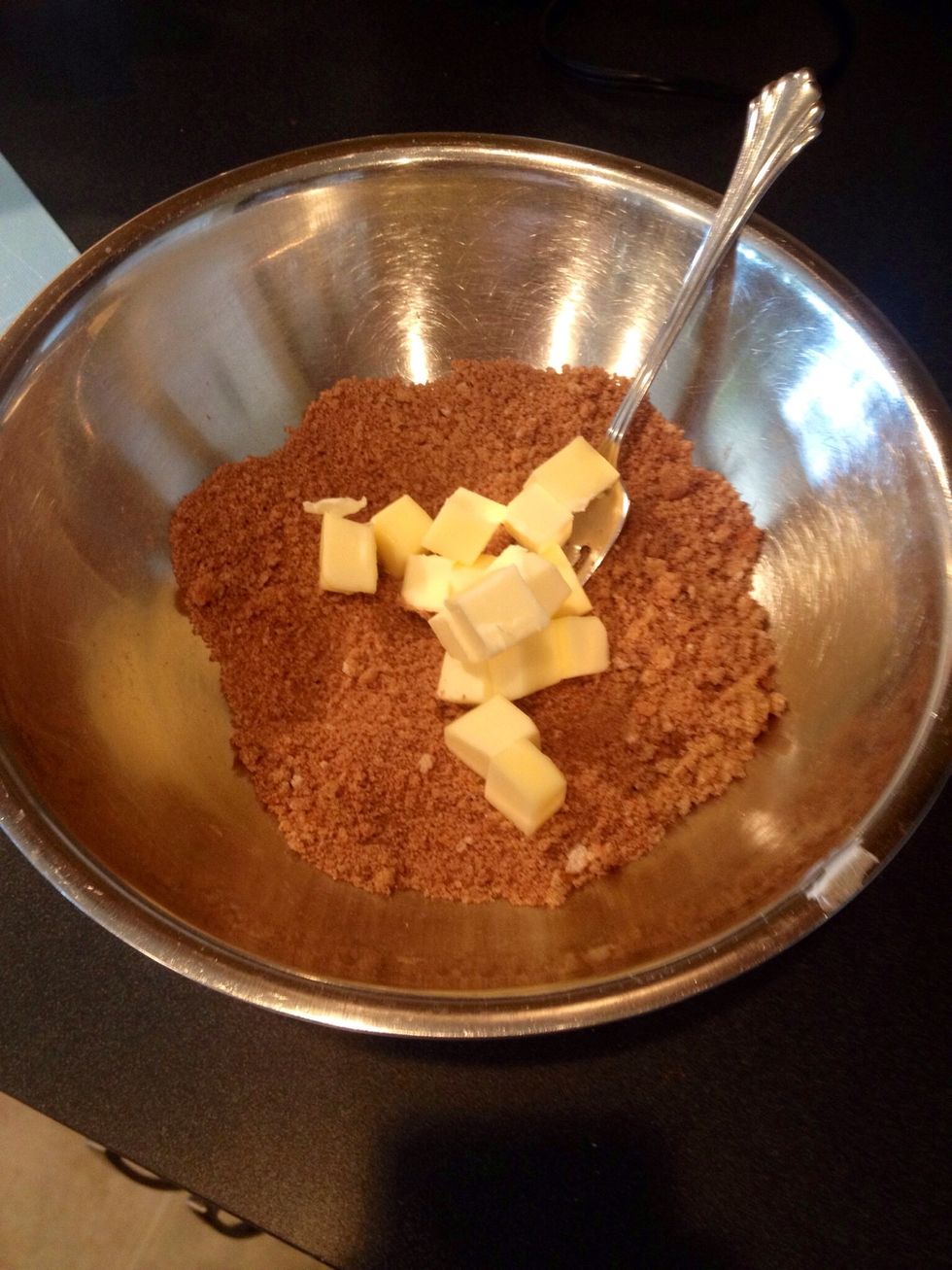 Add in the cubed butter, and with a fork or your hands, mix it in until it reaches a crumbly mixture....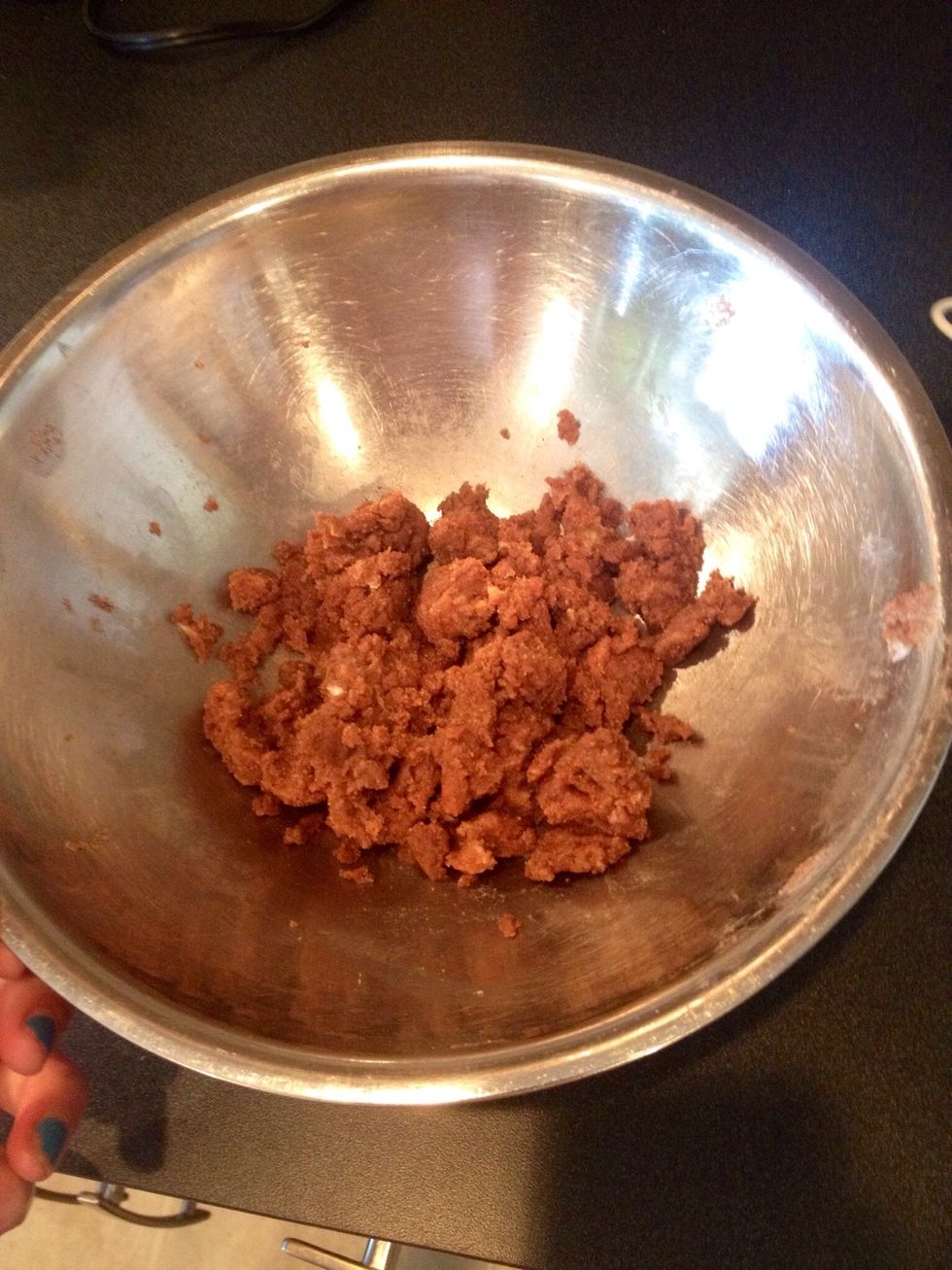 ....like this!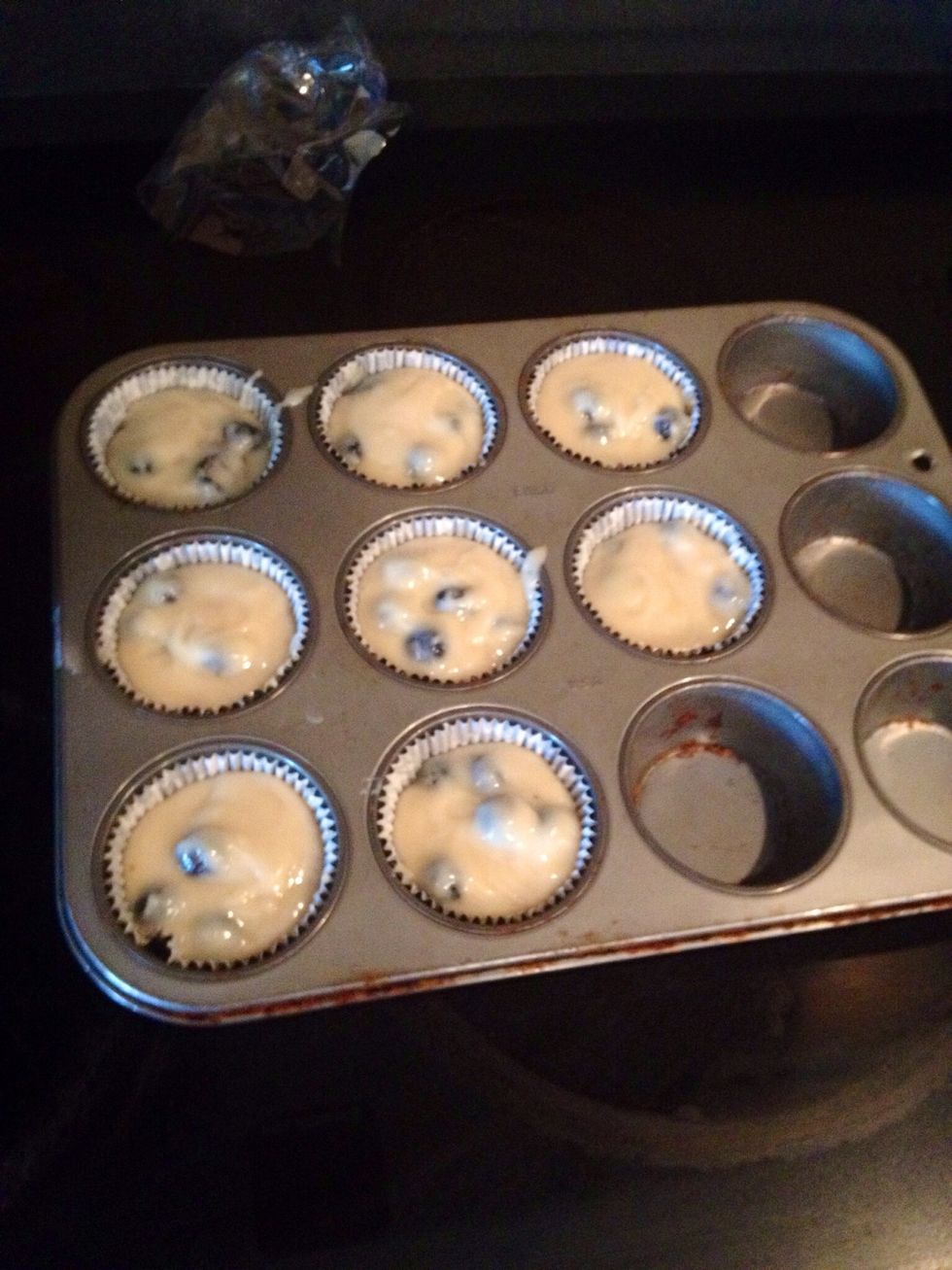 Line a cupcake/muffin tin with paper liners and fill with batter just shy of the top.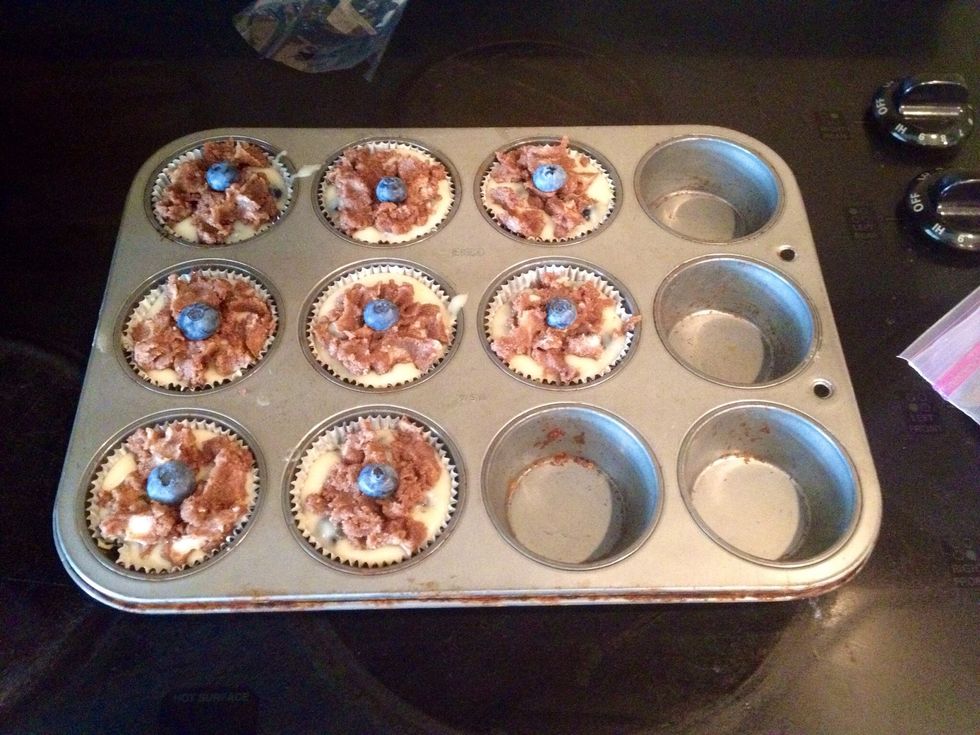 Place a generous amount of the crumble on top and a blueberry for garnish.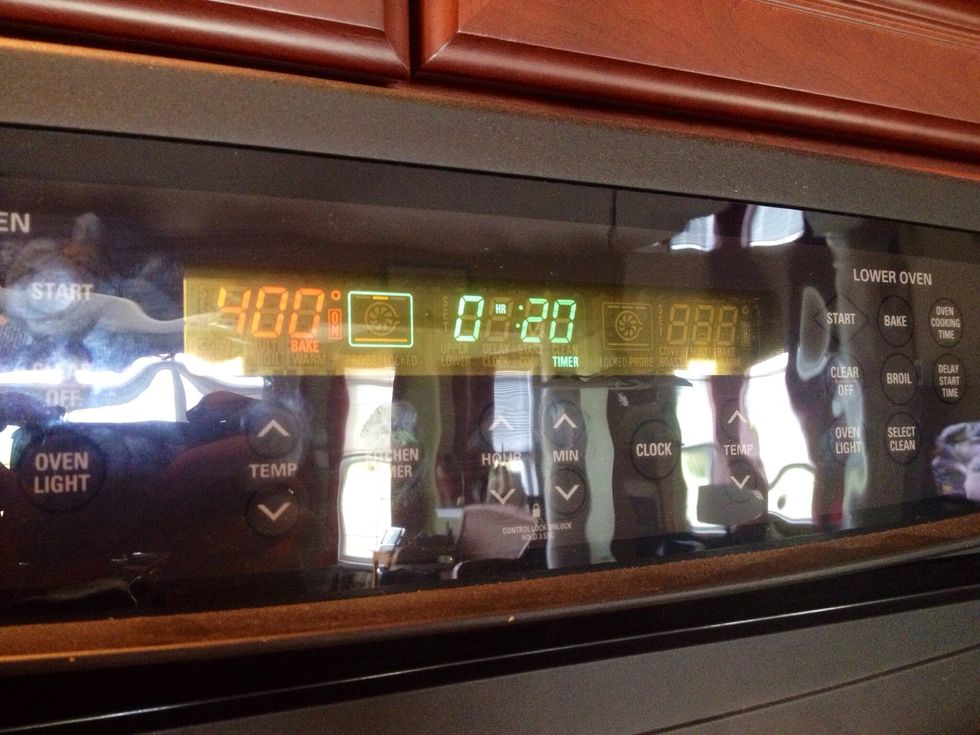 Cook for 20-25 min.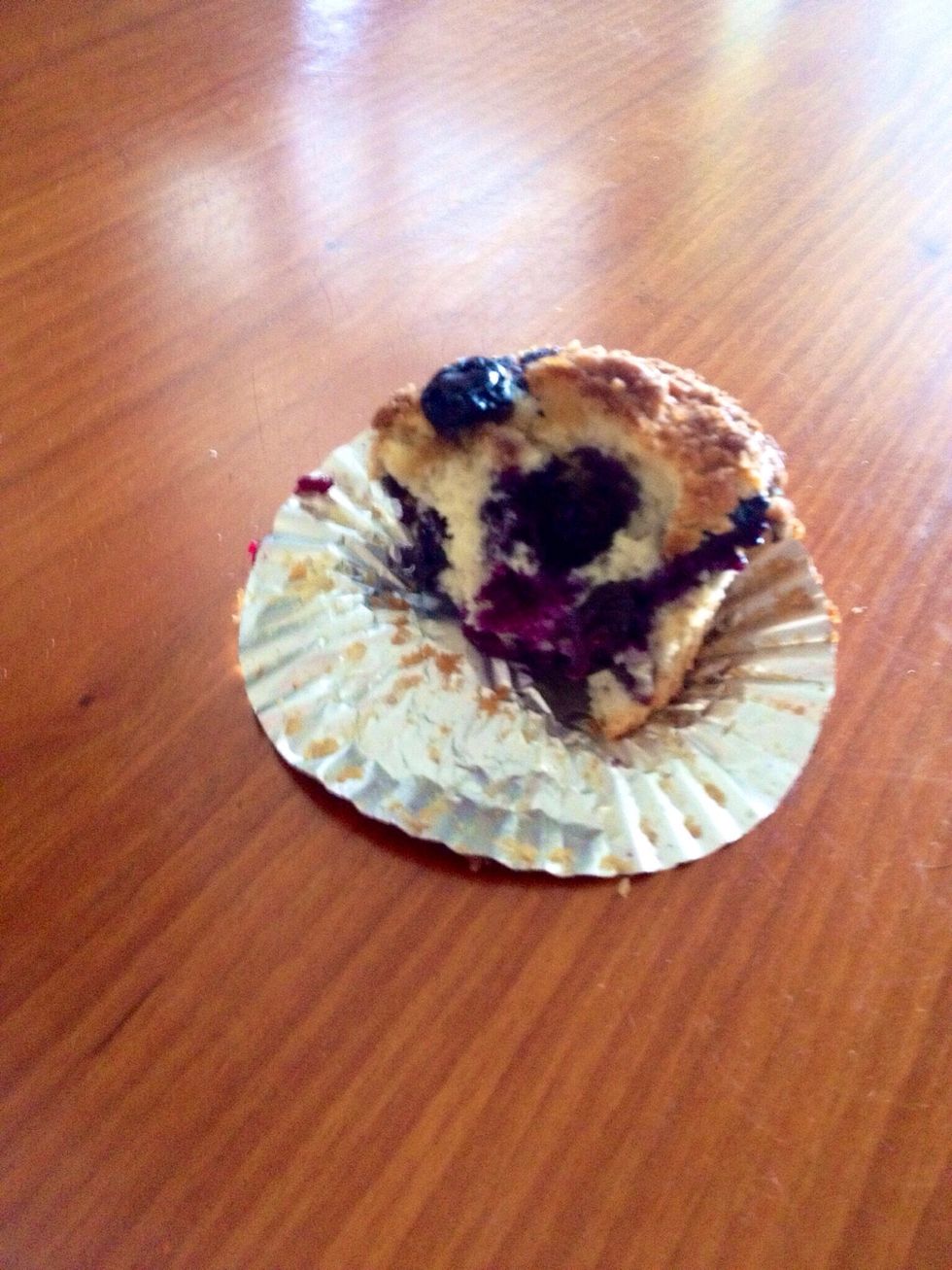 Final product! Yummmm 😋
1/2c All-Purpose Flour (for batter)
3/4c White Sugar
1/2tsp Salt
2.0tsp Baking Powder
1/3c Vegetable Oil
1.0 Egg
Milk
1.0c Blueberries (preferably fresh)
1/2c All-Purpose Flour (for topping)
1/2c Light Brown Sugar
1/4c Butter (cubed)
1/2tsp Ground Cinnamon