Gluten free recipe can be divided to make smaller amount. Easy to change to ingredients you enjoy
40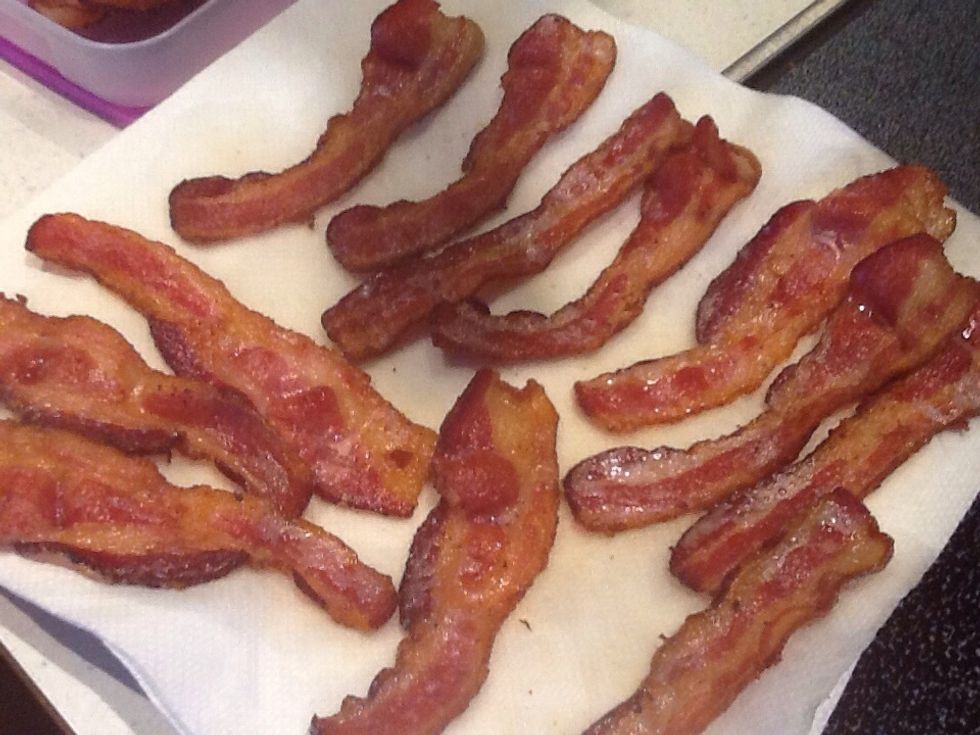 Prepare bacon ahead.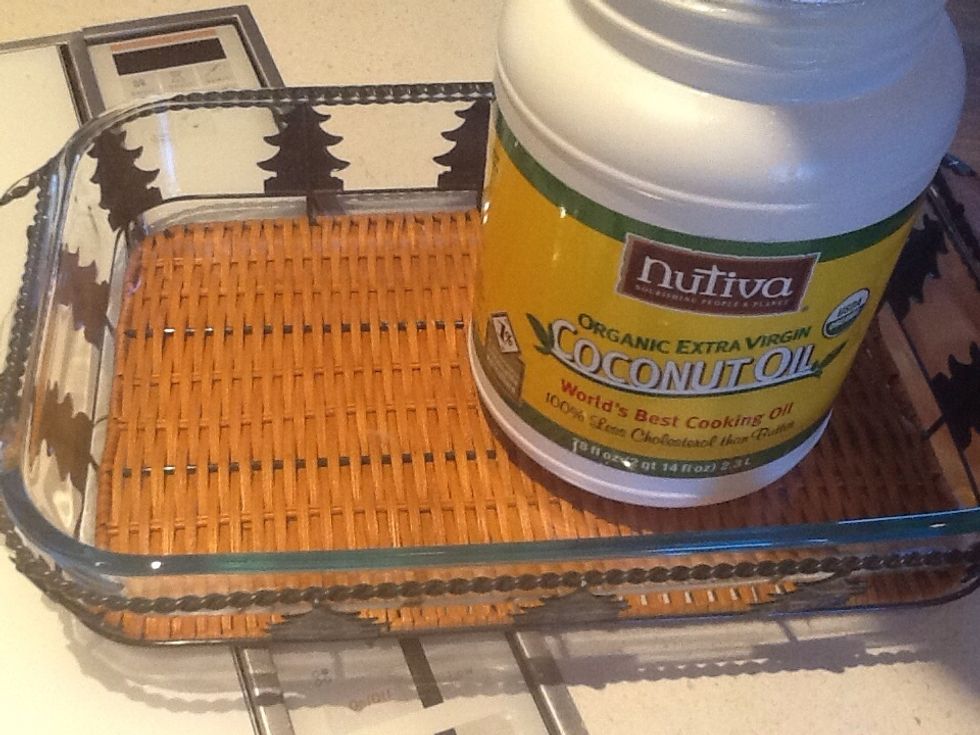 Grease pan well. Preheat oven to 350°.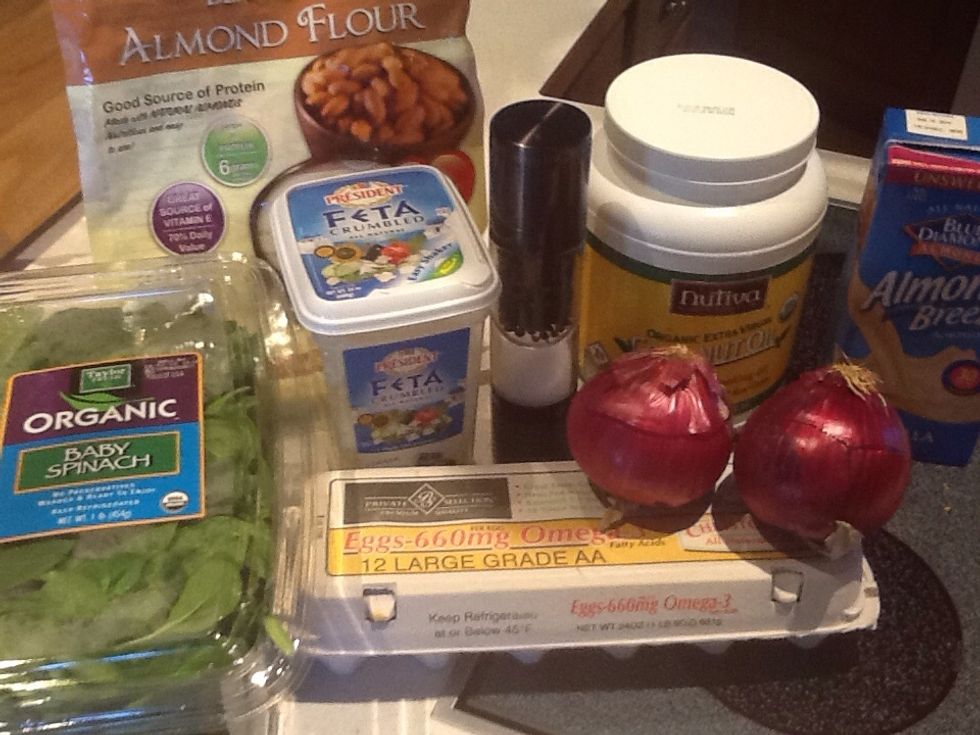 Organize supplies. I used bell pepper and cayenne pepper.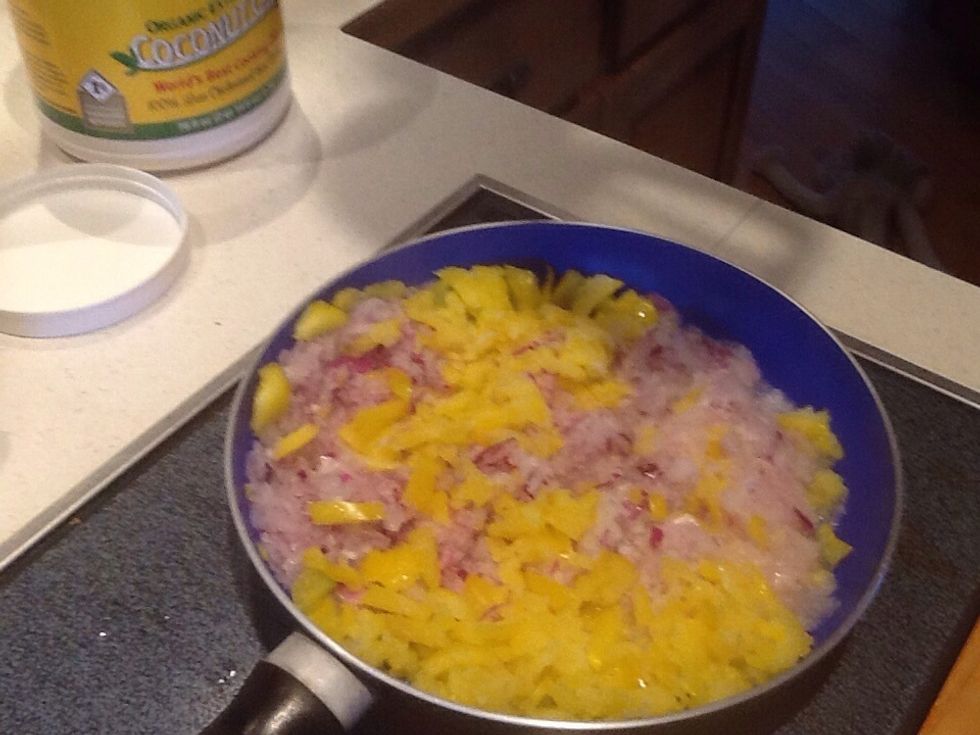 Chop onions and pepper. Brown in coconut oil.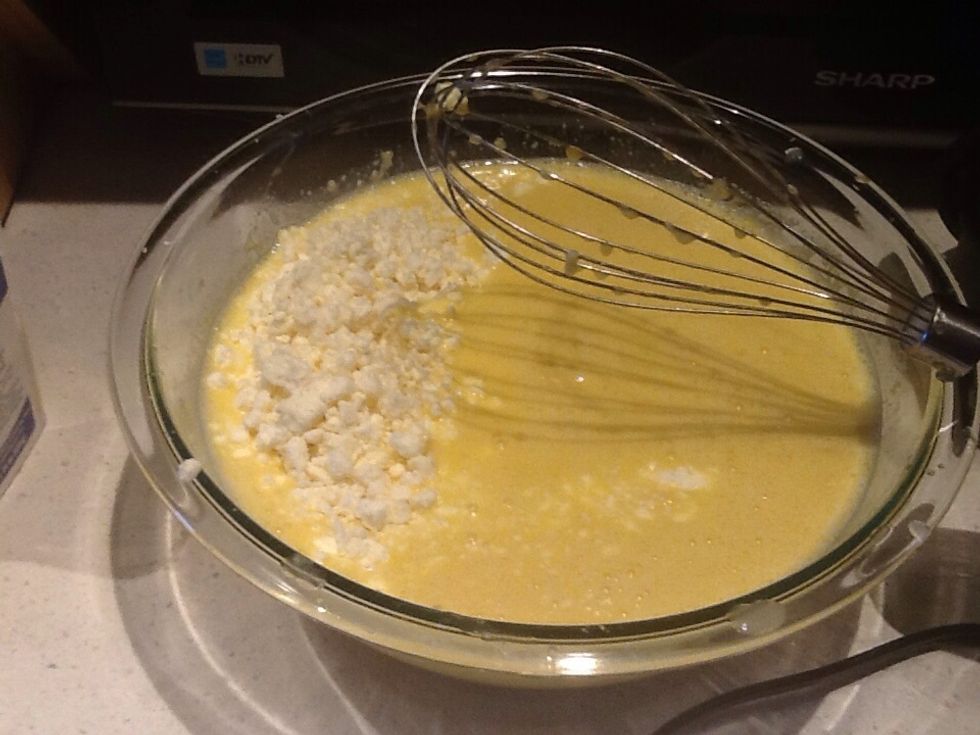 Whip dozen eggs, almond flour, baking powder, salt, pepper, and almond milk. Add in 2 cups feta.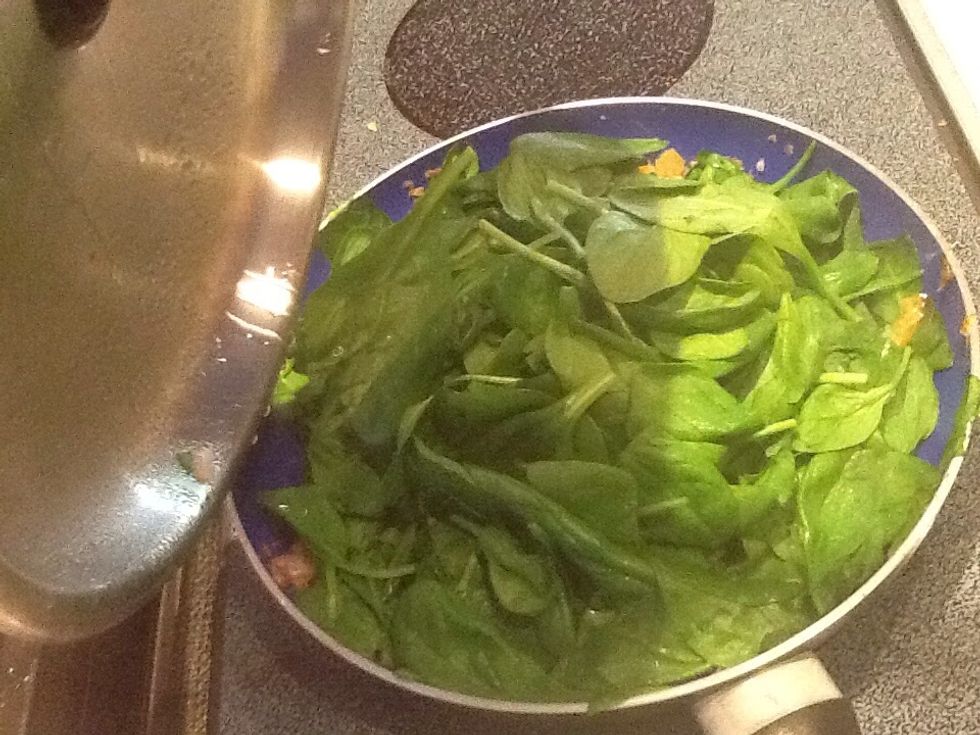 Add handfuls spinach to onion mixture, cover to steam.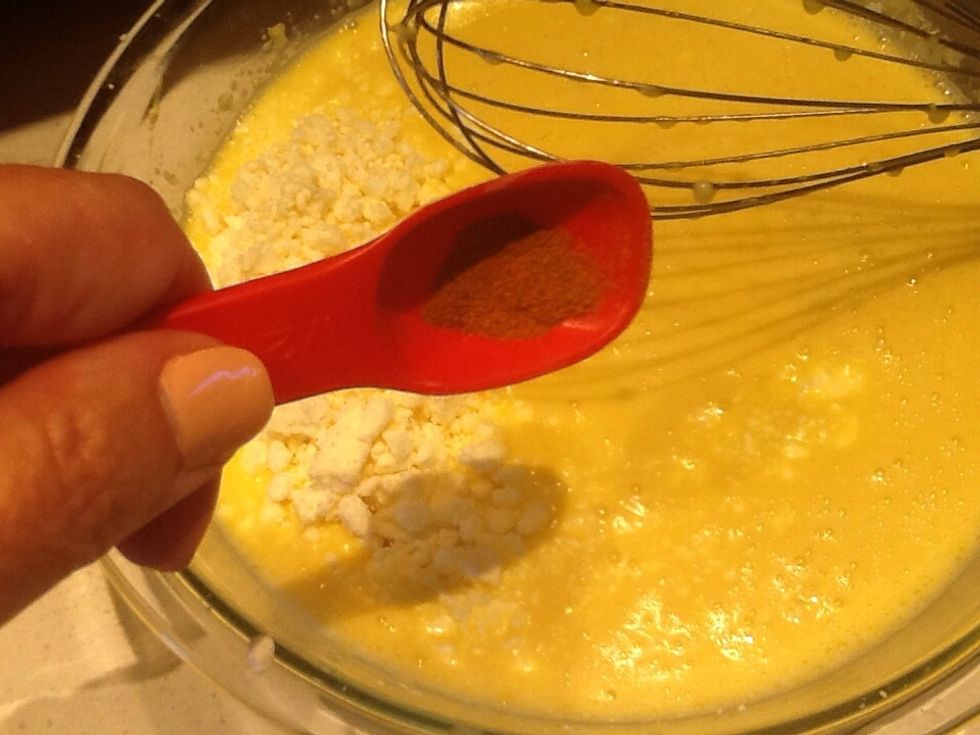 Add some cayenne.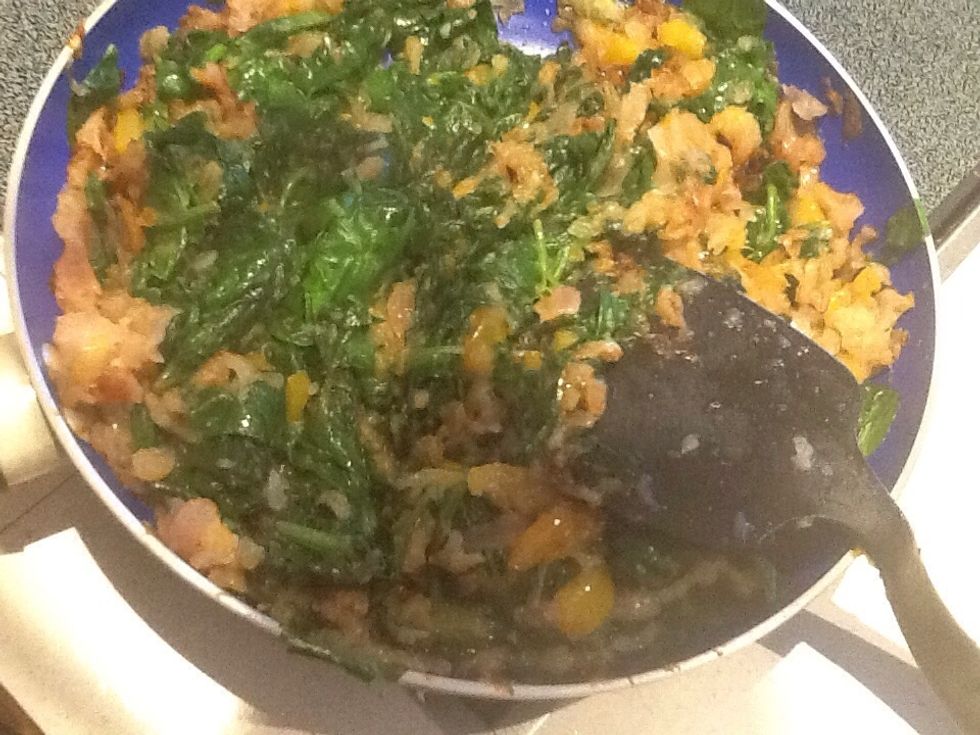 When the spinach is steamed, chop some with spatula. Allow to cool.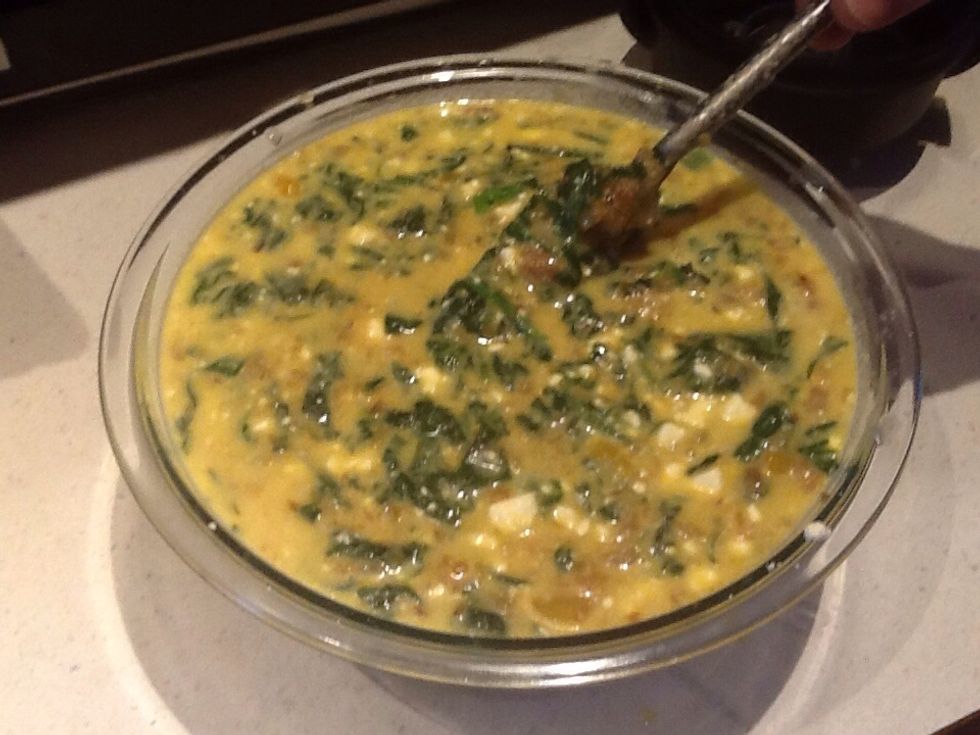 Whip egg mixture while adding onion spinach mixture.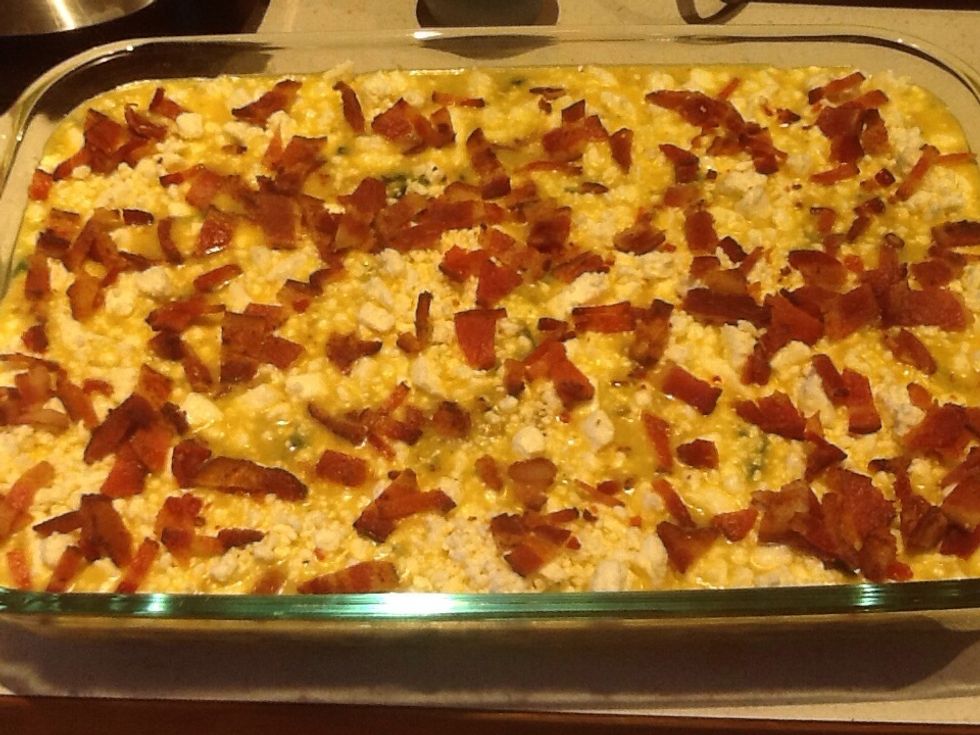 Pour into oiled pan, top with 2 c feta and 7 chopped bacon strips.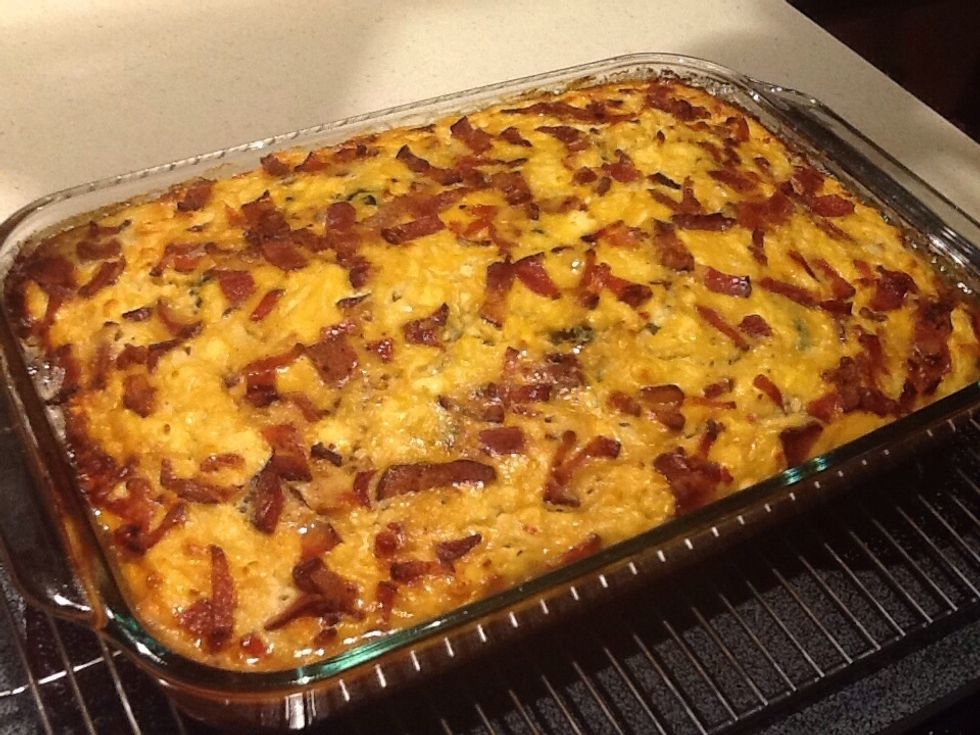 Bake 70 min. Allow to cool.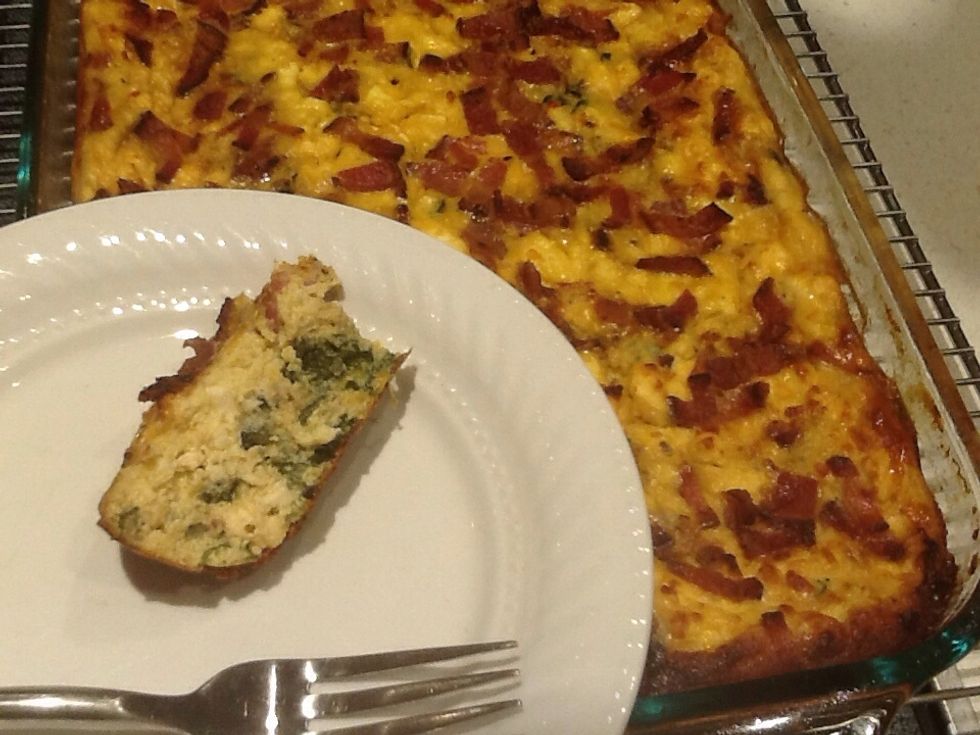 Eat hot or cold. Great for dinner or work lunches.
Dozen eggs
4.0c Crumbled feta (optional) (divided)
7.0 Cooked bacon
2.0 Chopped onion
Baby spinach (large box)
1.0tsp Baking powder (optional)
Salt and pepper to taste
0.0tsp Cayenne pepper
Coconut oil to brown onion and prepare pan
2.0c Almond milk. I used unsweetened vanilla
1.0c Almond flour
If I can do it, so can you.