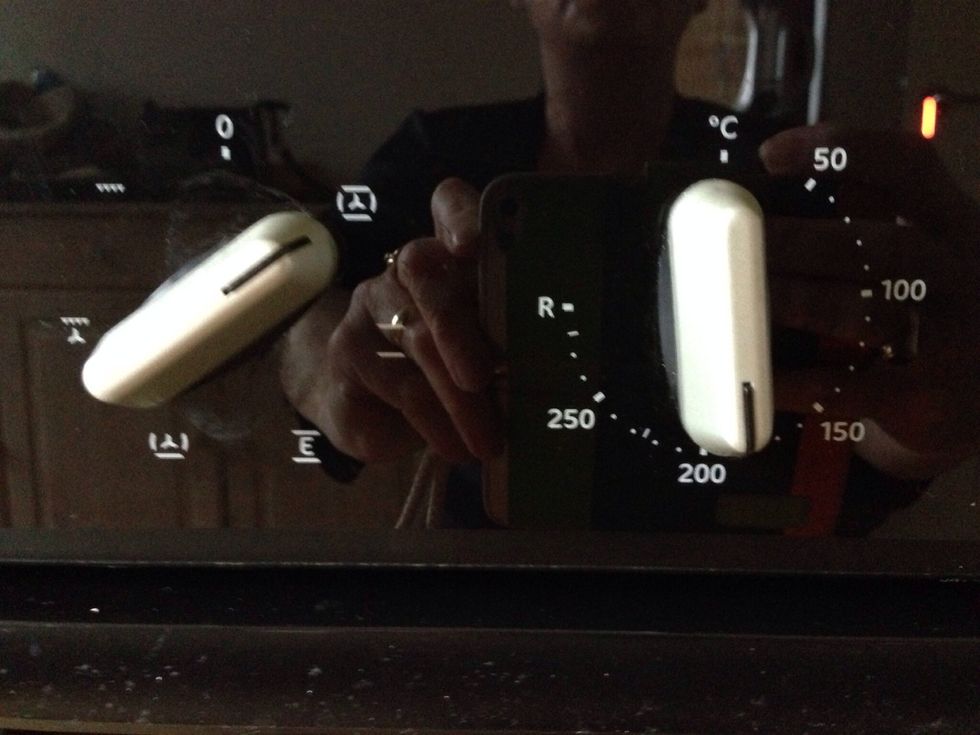 Turn on the oven at 200 degrees.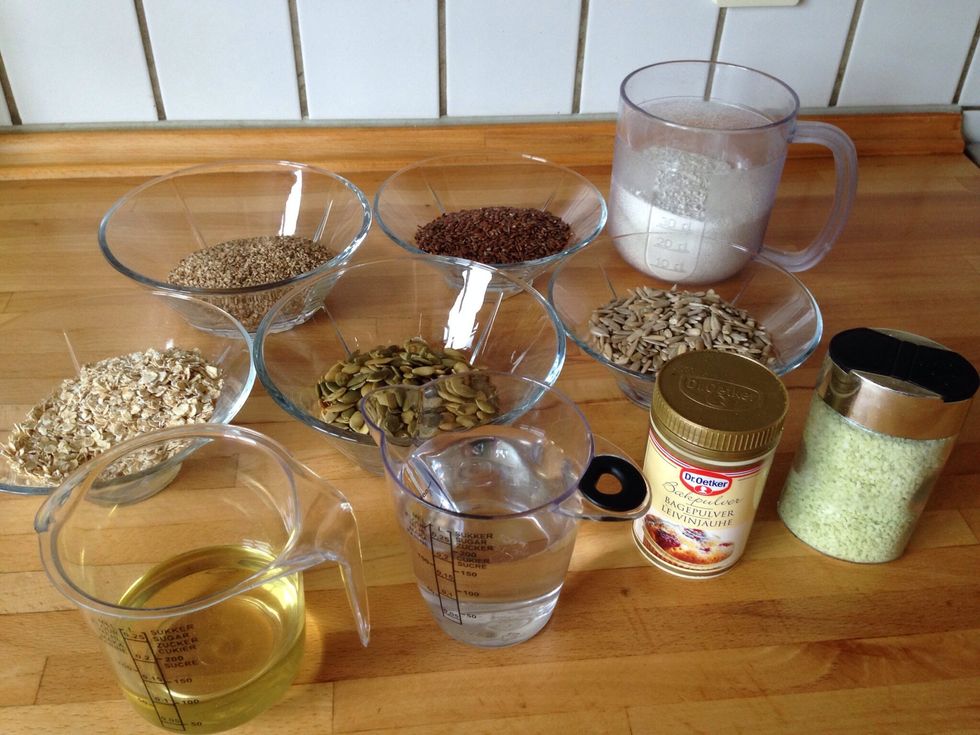 Gather your supplies.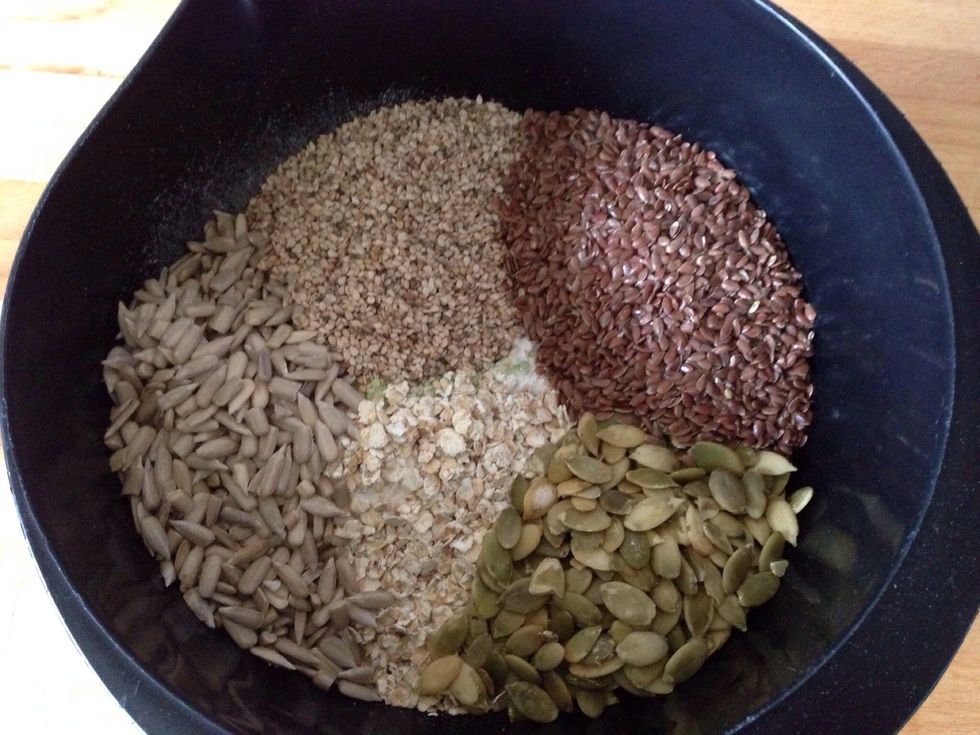 Mix all the dry ingredients in a bowl.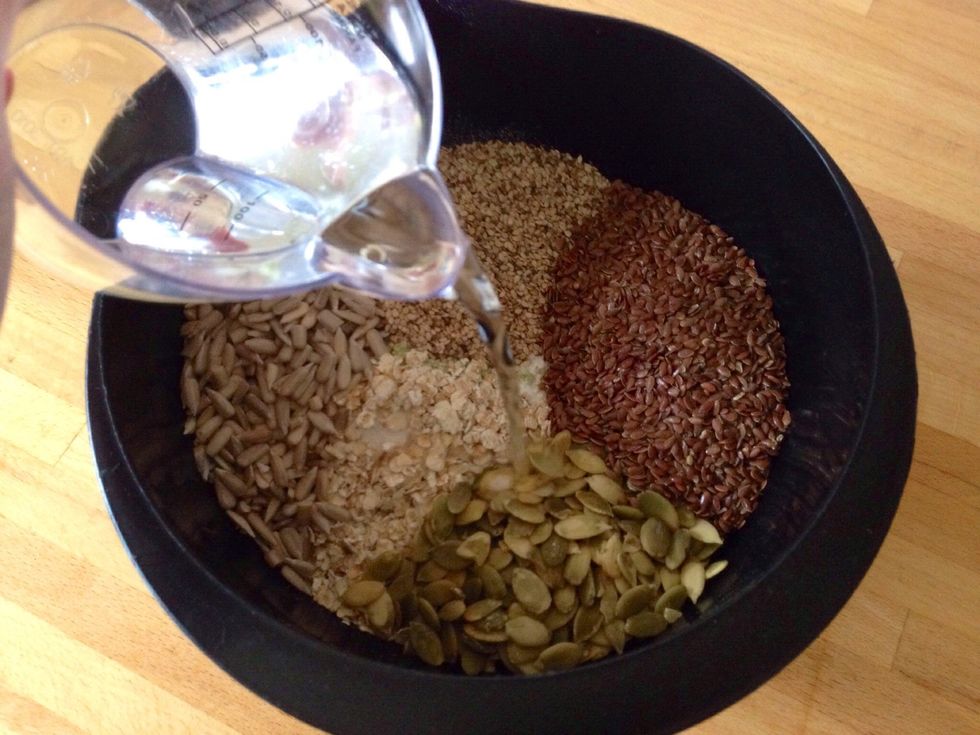 Add water.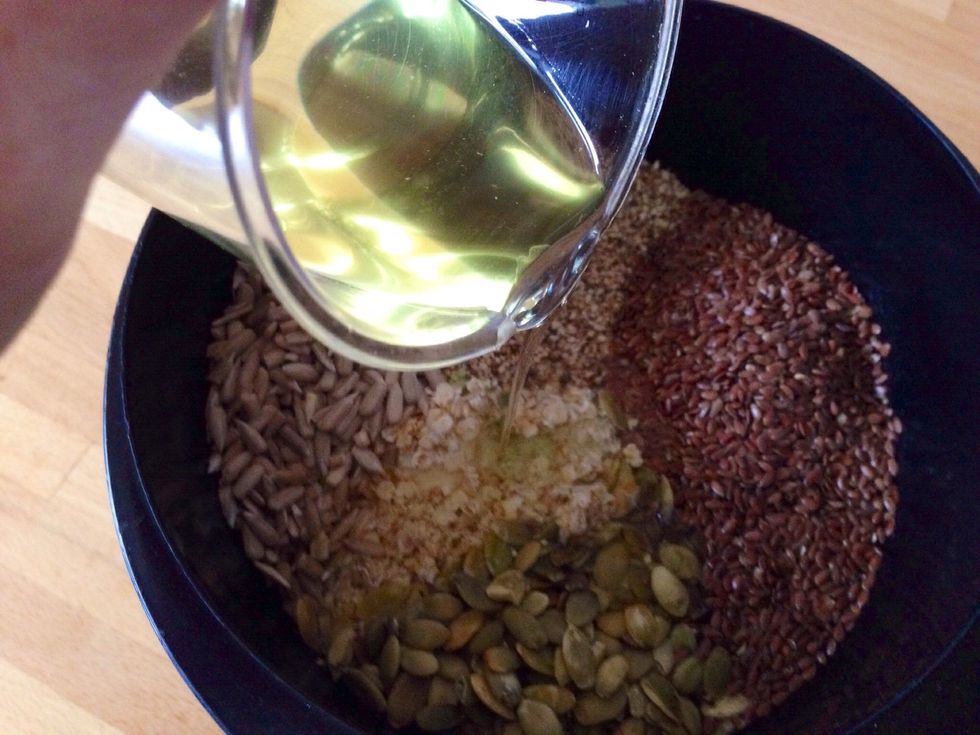 Add oil.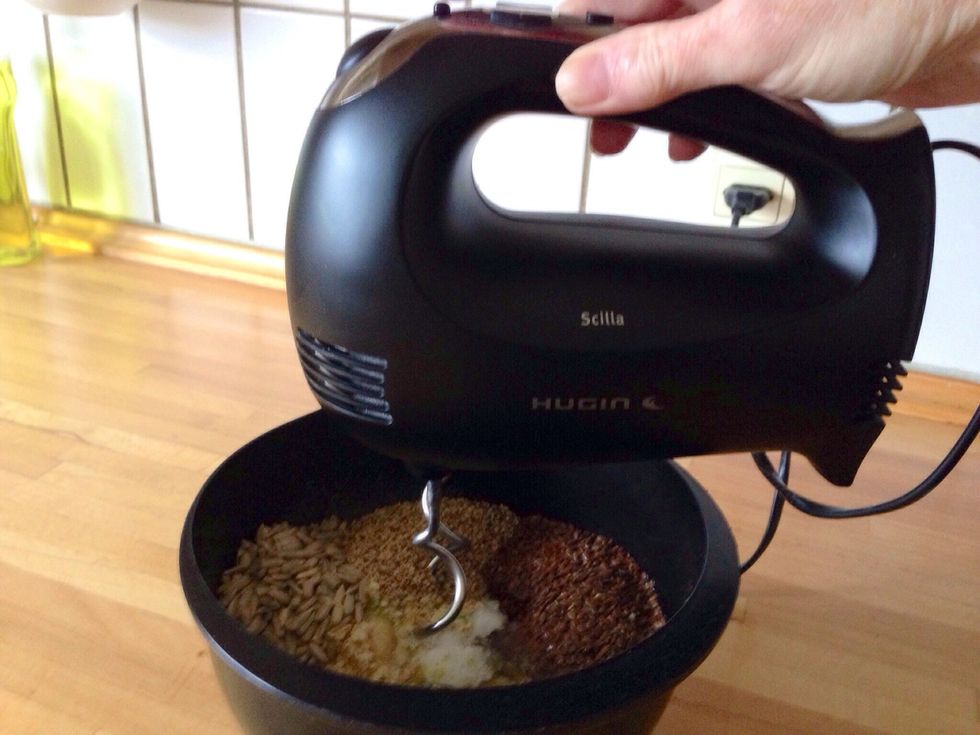 Mix it.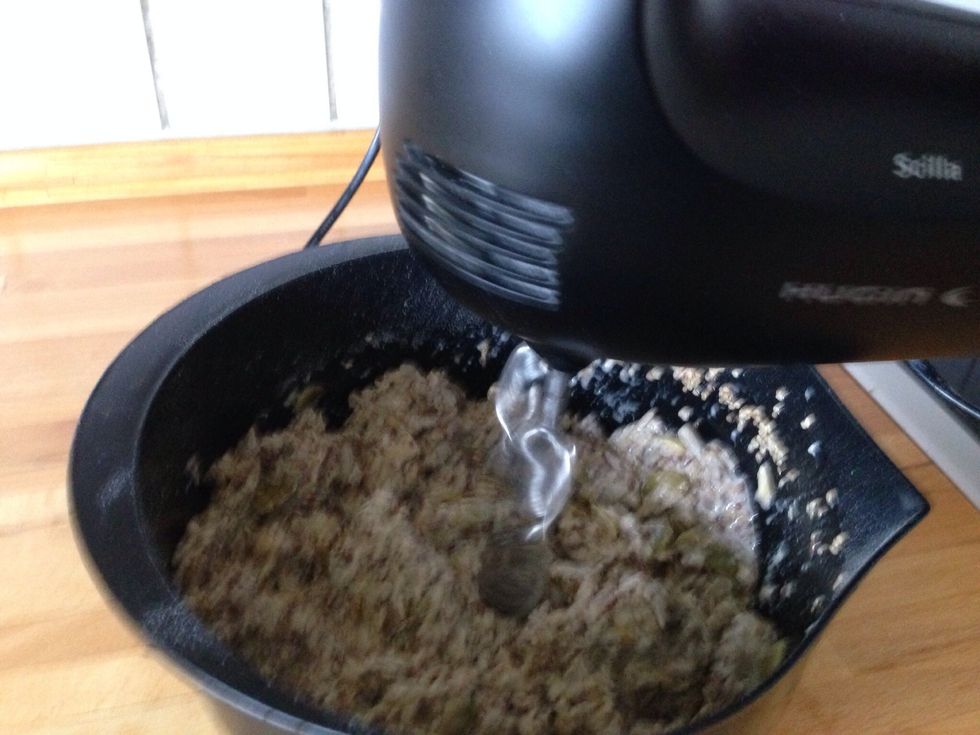 It can also be mixed by hand, but this is the easiest way to do it.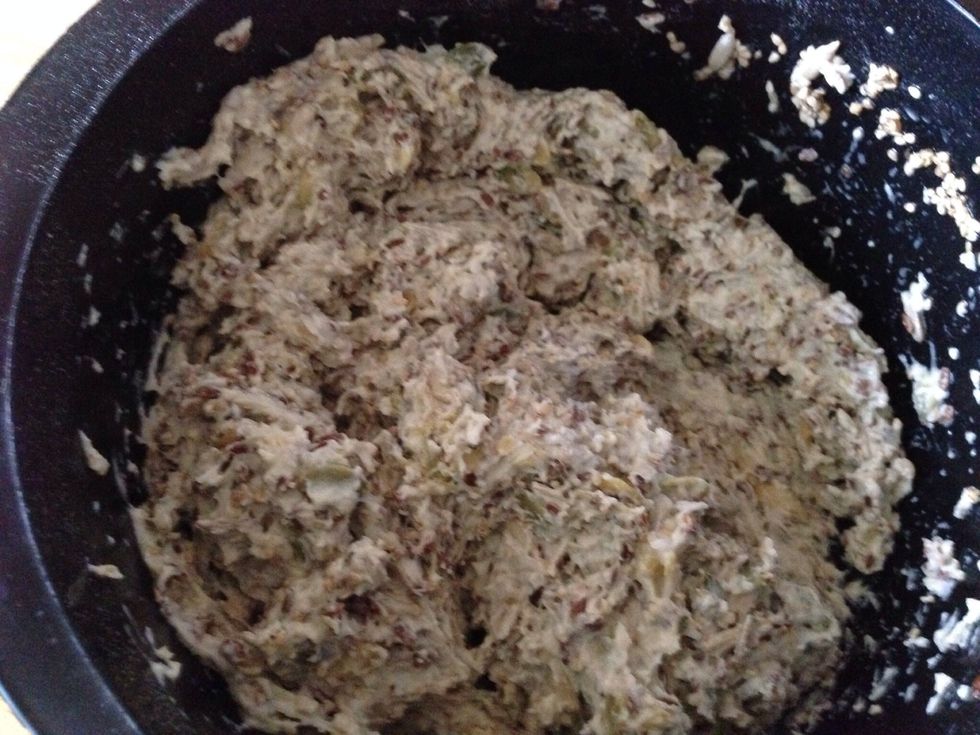 After a few minutes, it should look like this.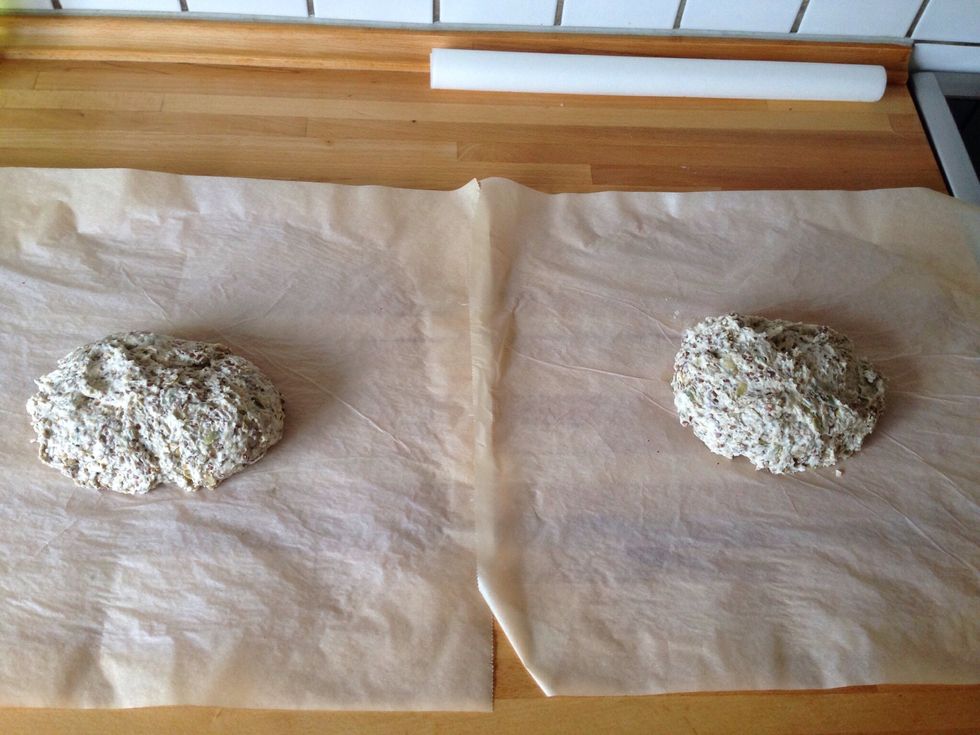 Share the dough in two and put each portion in the middle on a piece of bakingpaper. As you can see, the paper may well be used more than once.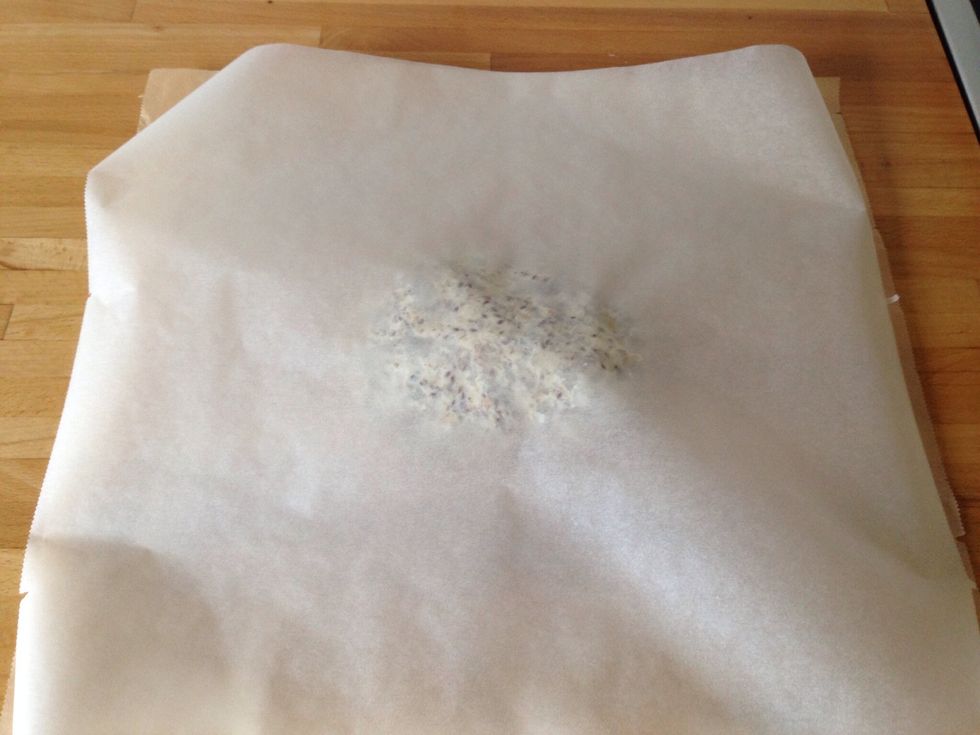 Place another piece of bakingpaper over the dough ...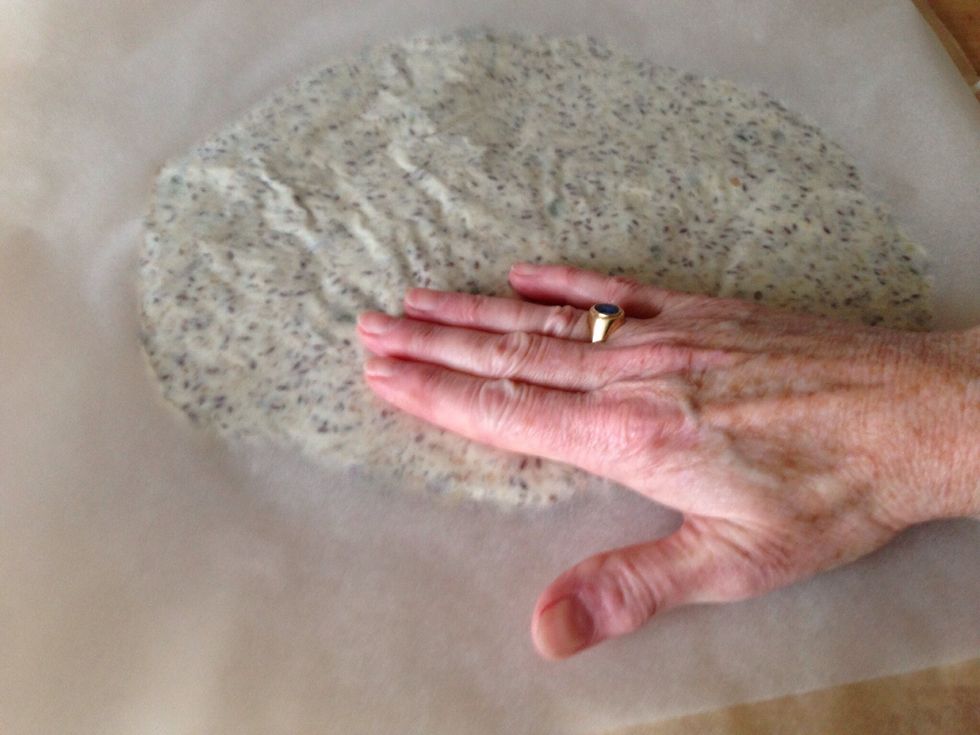 ... and press/rub/slide the dough out to the desired size. I like my crisp bread as thin as possible ...
... so I make them very thin. They will be thicker during baking.
Remove the top sheet of paper and repeat the process with the other half of the dough.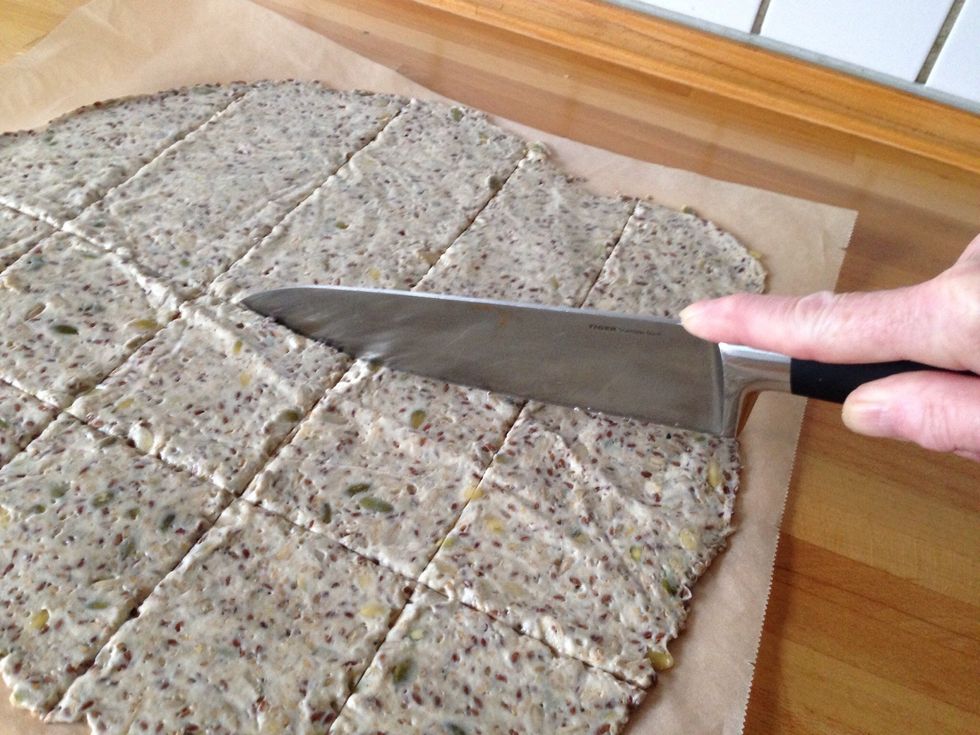 Cut the dough into squares in desired size.
Ready to put in the oven.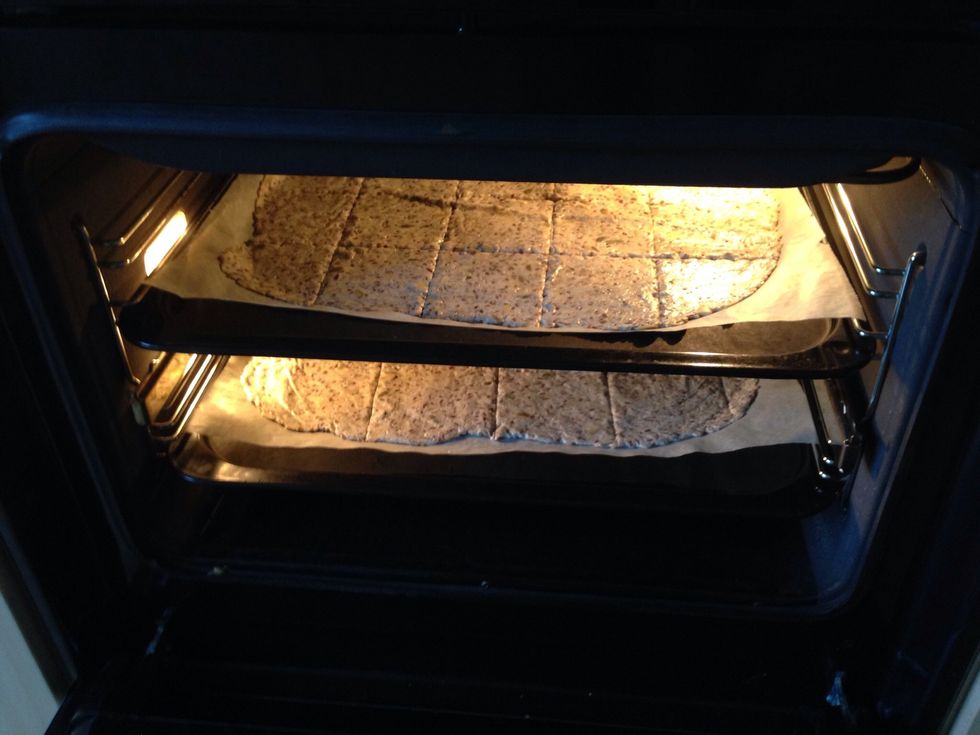 Bake at 200 degrees (hot air) for 15 to 20 minutes.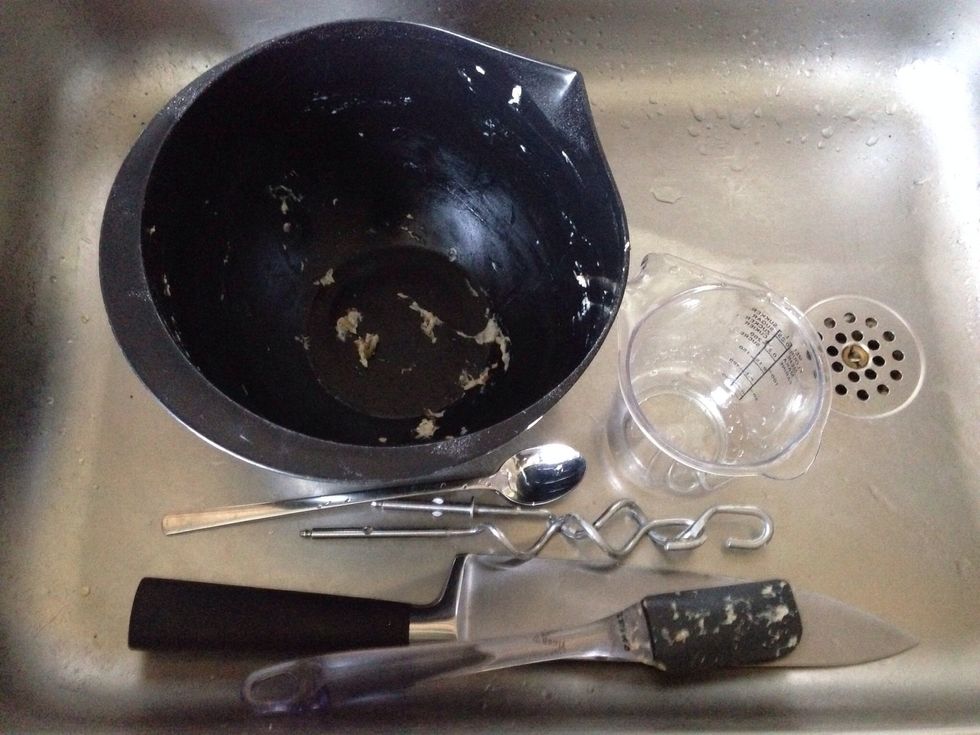 There is not much to wash, so that it is quickly done.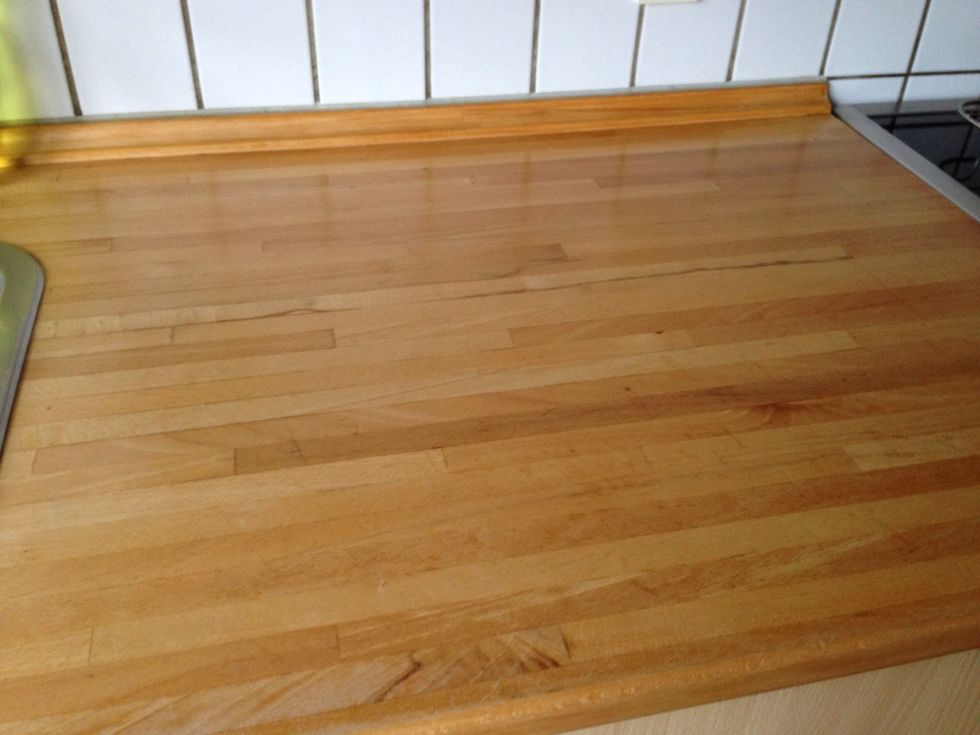 It is not even necessary to clean the table. Should a few seeds have jumped out of the bowl and down on the table, it's easy to sweep them down in your hand and throw them out the window to the birds.
After cooling, take the bread gently apart.
Enjoy.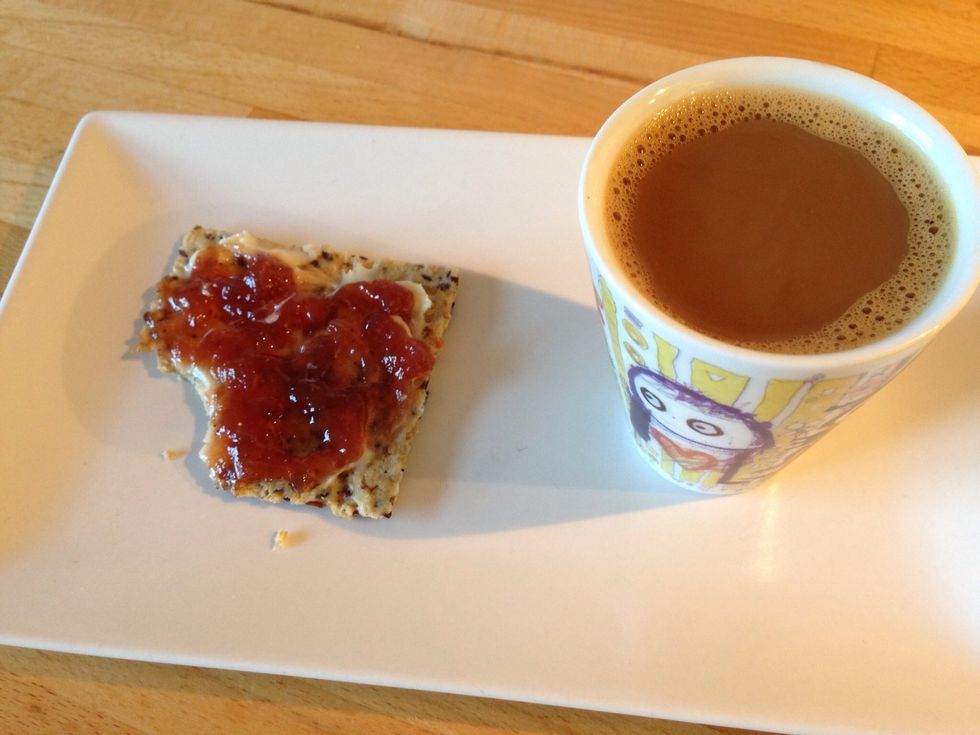 Sooooo good ;-)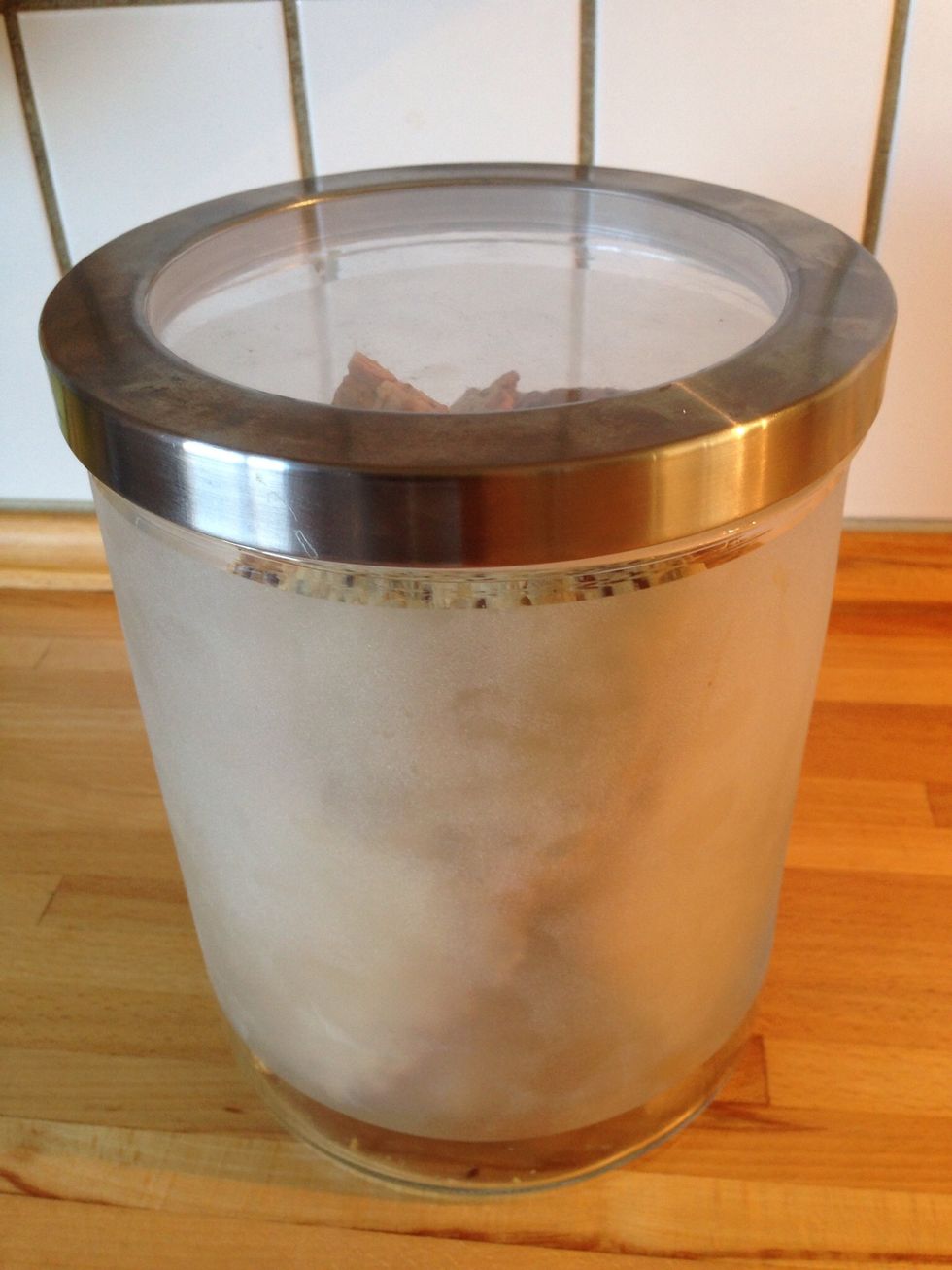 Should there be any left over, they are stored in an airtight container, where they can stay fresh and crispy for a long time. How long, I've never found out, when they usually quickly disappears.
1 deciliter oatmeal
1 deciliter sunflower seeds
1 deciliter flaxseed
1 deciliter sesame seeds
1 deciliter pumpkin seeds
3.5 deciliter wheat flour
1 teaspoon of baking soda
2 teaspoon salt
1 deciliter canola oil
2 deciliter Walter
Dorthe Kaagh
I love to see things grow in my garden, and use them in my kitchen. \nI am a bit lazy and love to cut corners on things, without sacrificing quality.