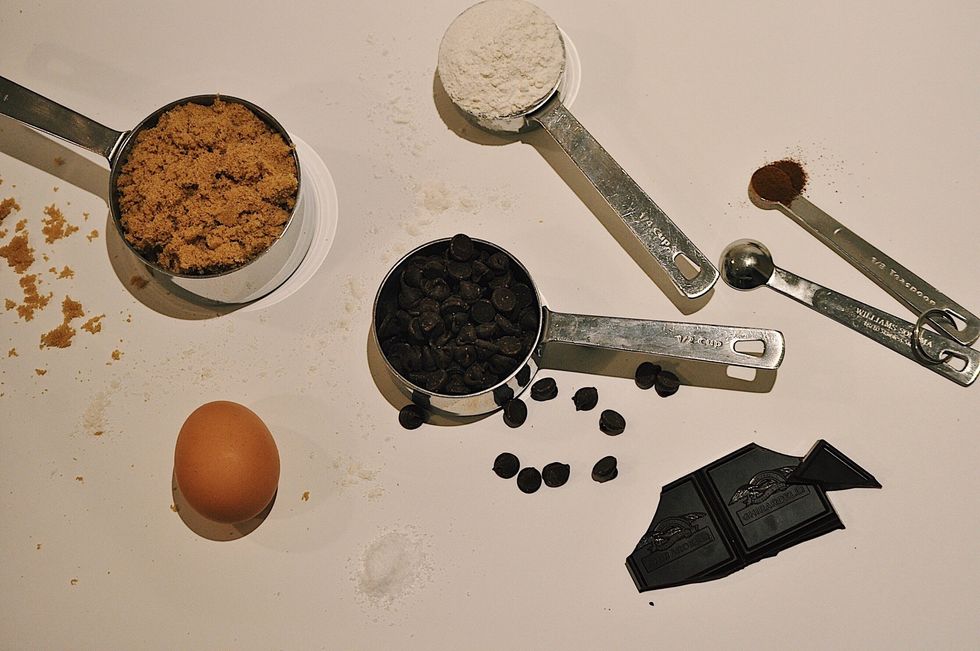 Gather all of the ingredients.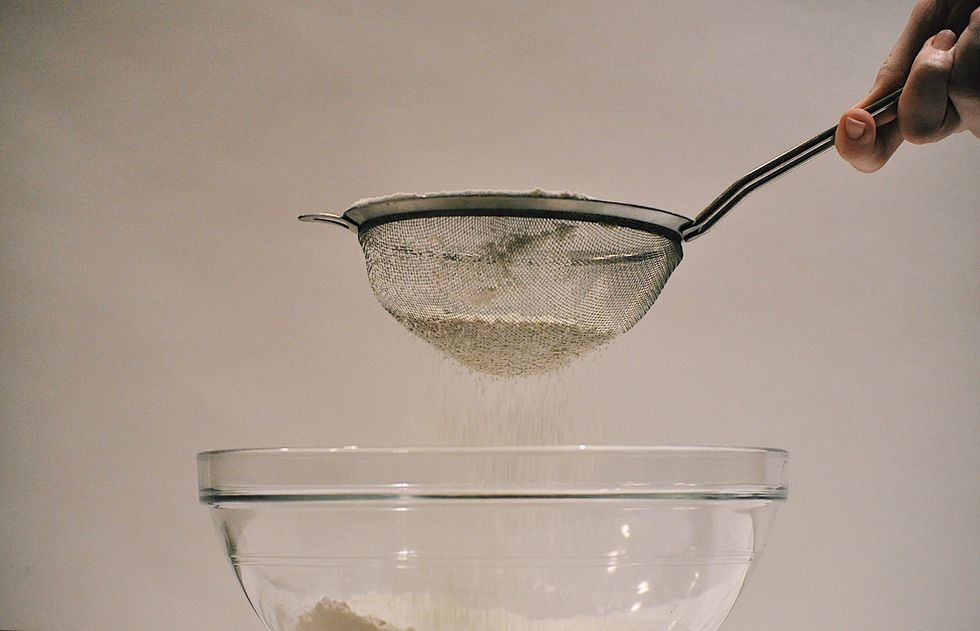 In a medium bowl, sift together the flours, salt, and baking soda. Set aside.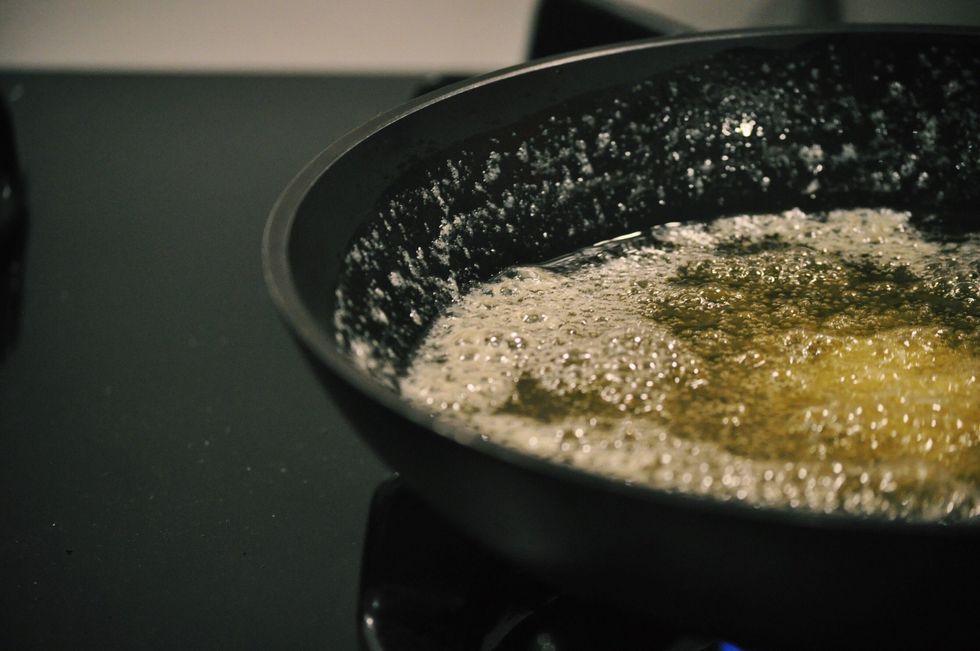 In a medium or large saucepan, add the butter and melt over medium heat. Bring the butter to a boil, stirring frequently so the butter browns evenly.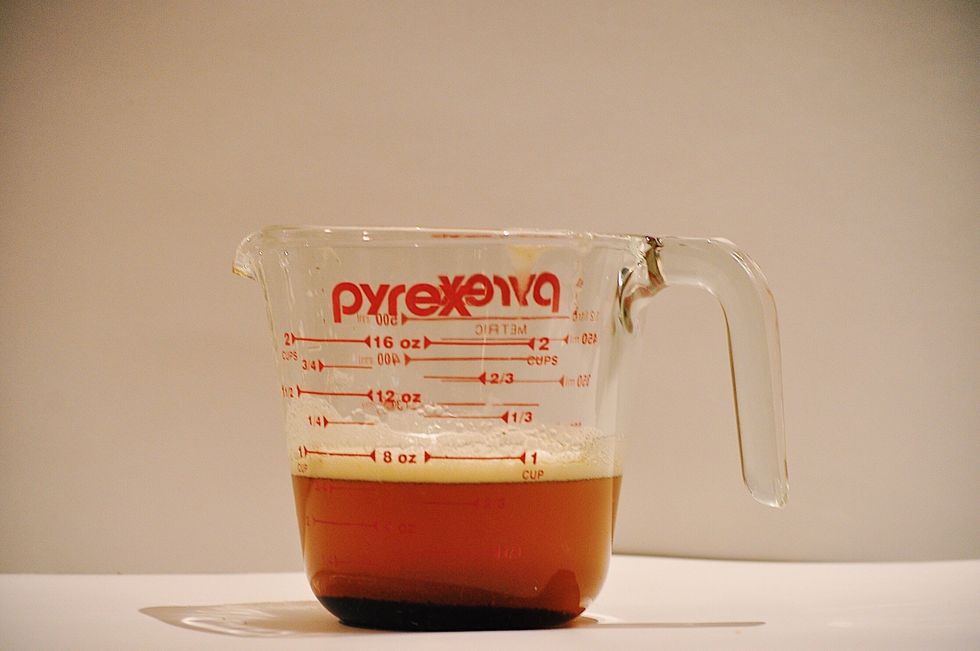 Once the butter has turned a nice nutty brown, remove from the heat and pour into a large liquid measuring cup to stop the cooking. Set aside to cool to room temperature.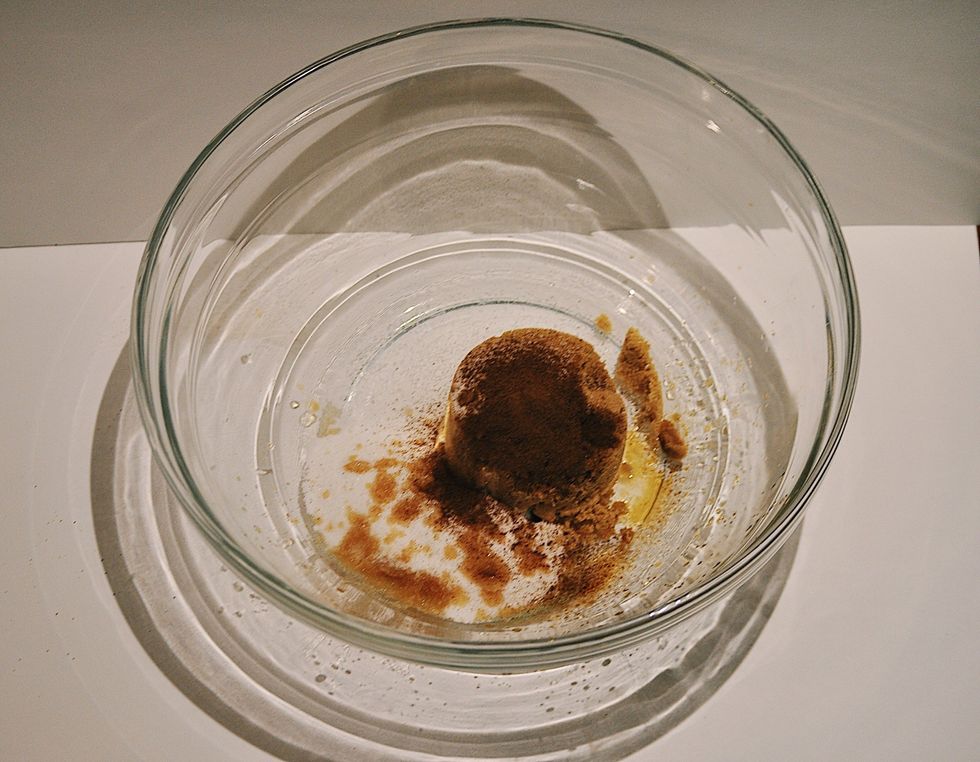 In a large bowl, add the sugars, vanilla, and butter. Cream together with an electric hand mixer until light and fluffy, 1-2 minutes.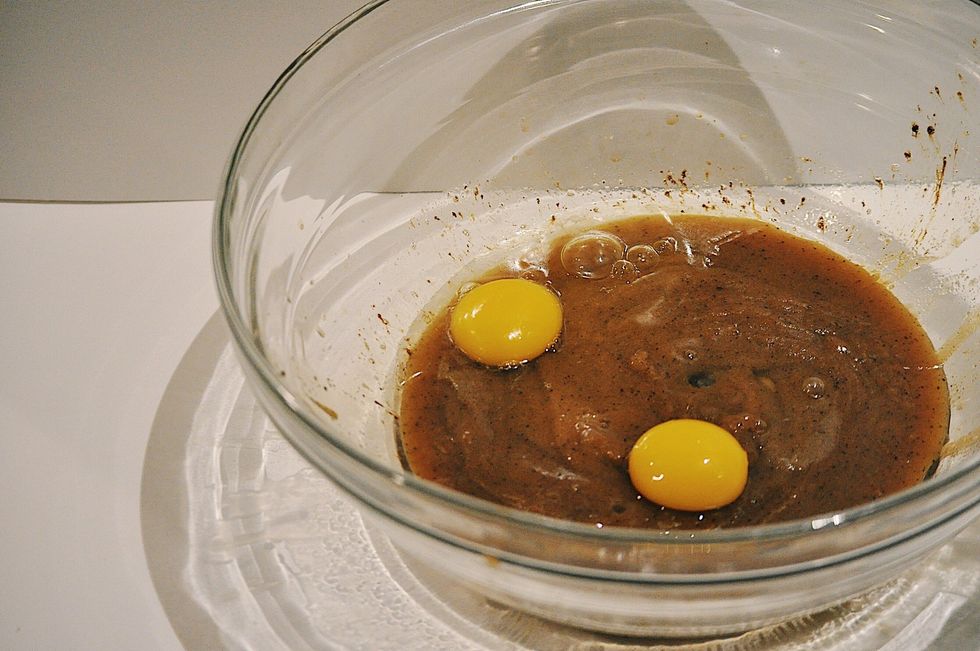 Add the egg and yolk and beat until incorporated.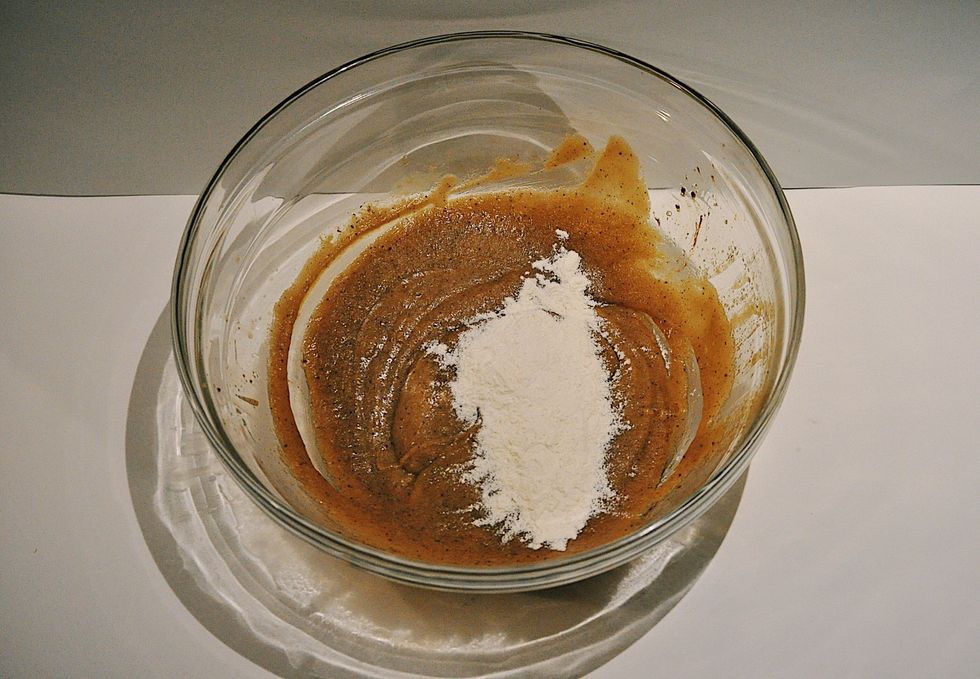 Add the dry ingredients, about ⅓ of the mixture at a time, and beat between additions until just incorporated.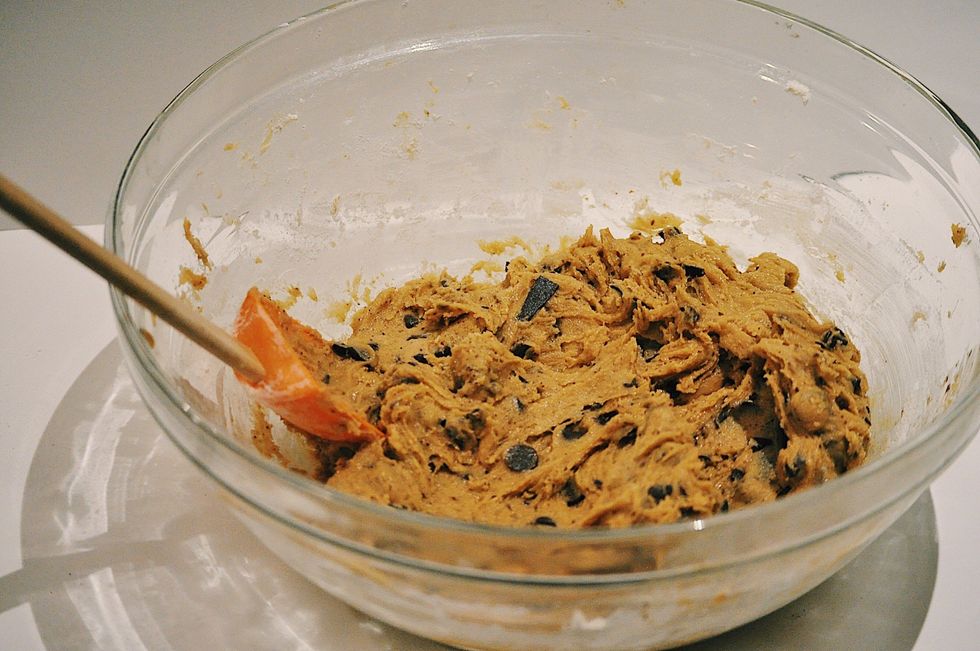 Fold the chocolate chips and chunks into the dough. Mix until all ingridients are incorporated including any flour on the edges of the bowl.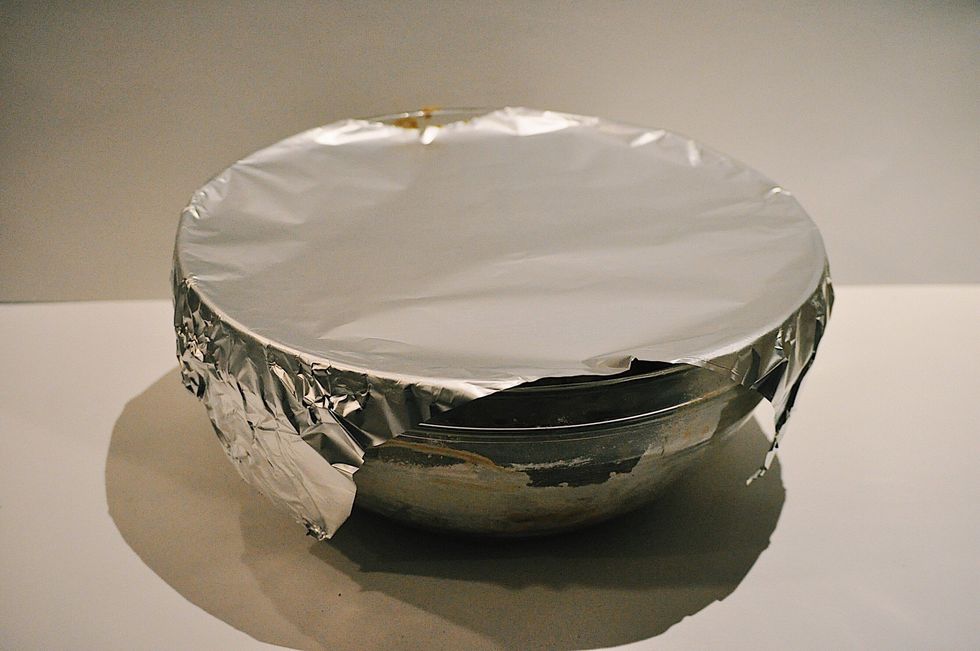 Cover and refrigerate for 1 hour or, even better, overnight.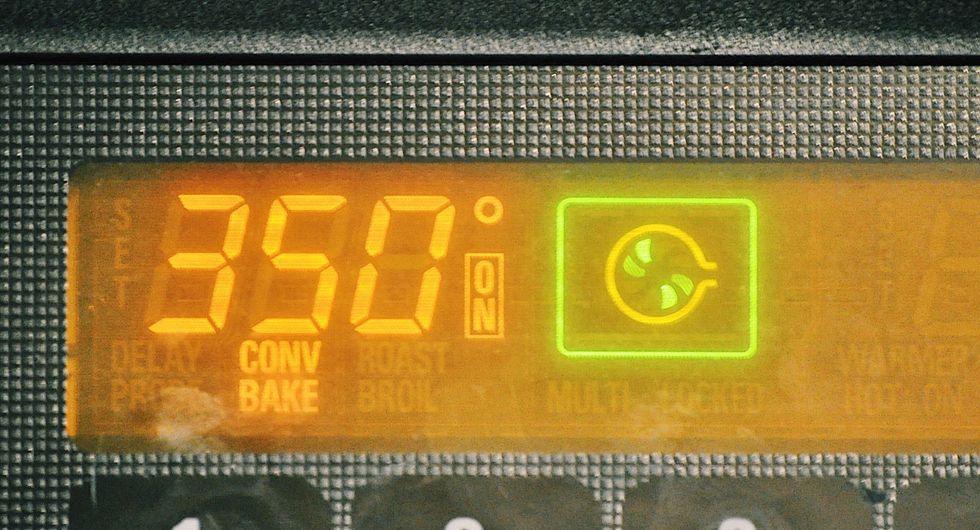 Preheat the oven to 350˚F (180˚C).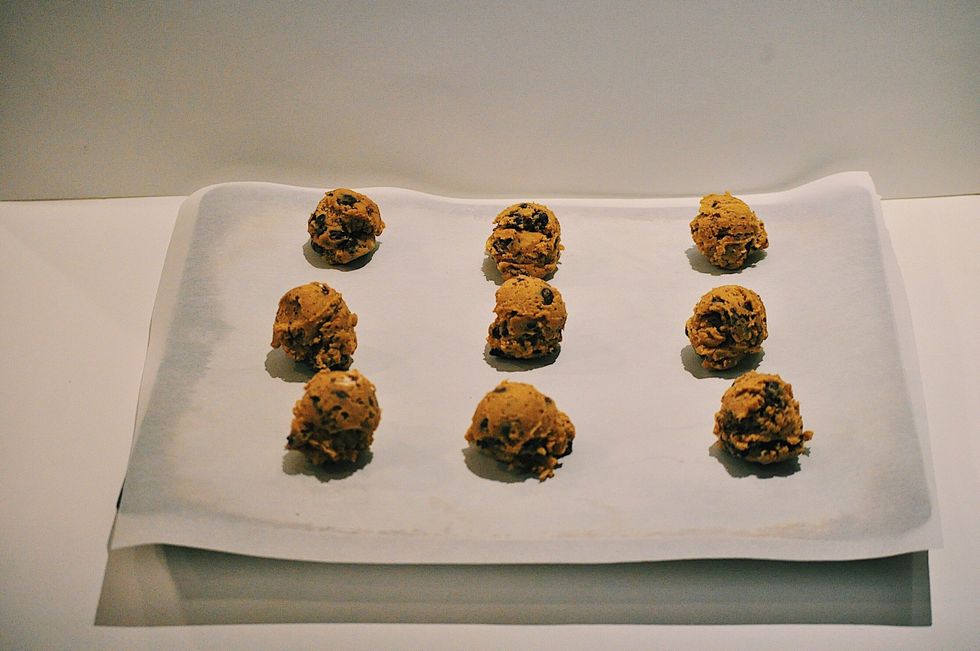 Scoop the cookies onto a parchment paper-lined baking sheet, evenly space the dough 3 inches apart.
Bake in the preheated oven for 12-14 minutes.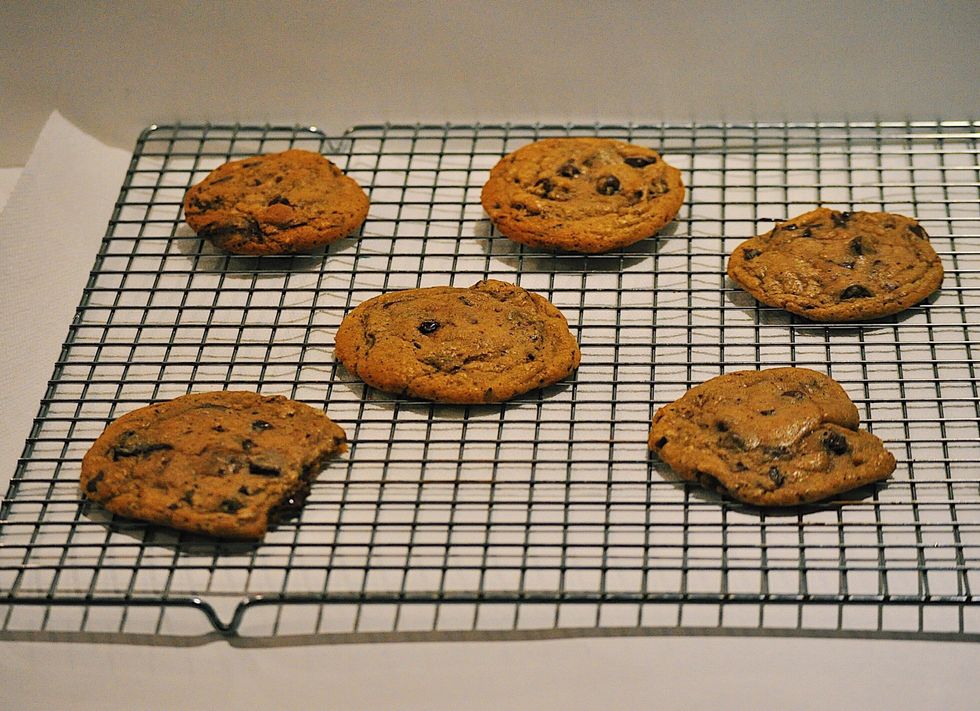 Let the cookies cool on the baking sheet for 2-3 minutes before transferring to a cooling rack to cool completely.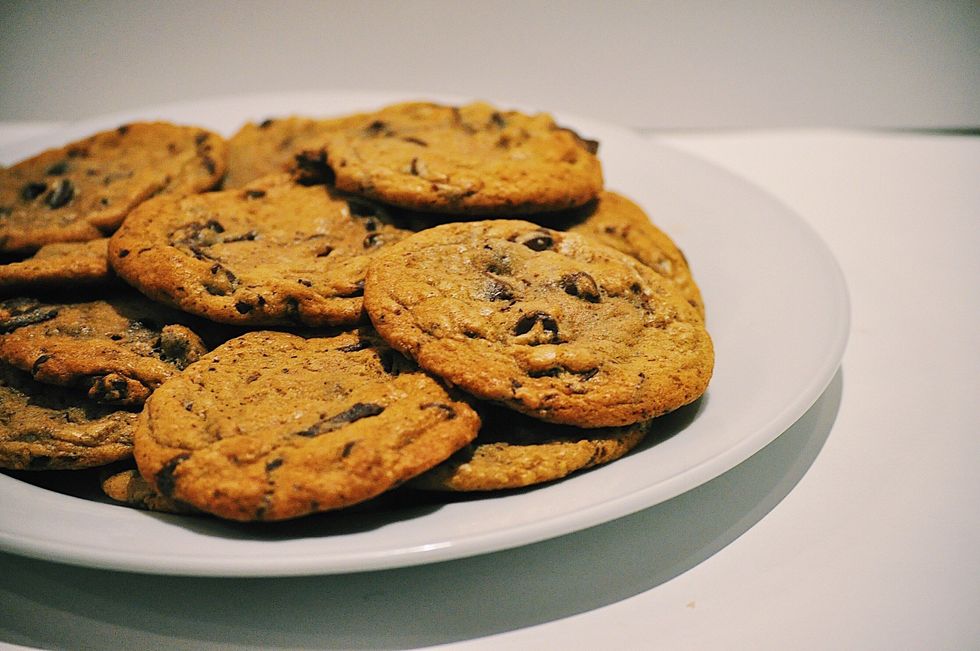 Enjoy!
3/4c All-purpose flour
2.0tsp Salt
1.0c Unsalted butter
1.0c Light brown sugar
1/2c White sugar
2.0tsp Vanilla extract
1.0 Egg
1.0 Egg yolk
1/2c Semi-sweet chocolate chips
5.0oz Dark chocolate, chopped
1.0tsp Baking soda