It seems like a lot, but it's for the cookies, cupcakes, and frosting. Your also going to need 2 regular sized cupcake pans and 2 cookie pans. And cupcake wrappers. And a mixer, you can't mix by hand.
Ok, we'll start off with making the cookies. This recipe makes about 5 dozen, so about 60 cookies.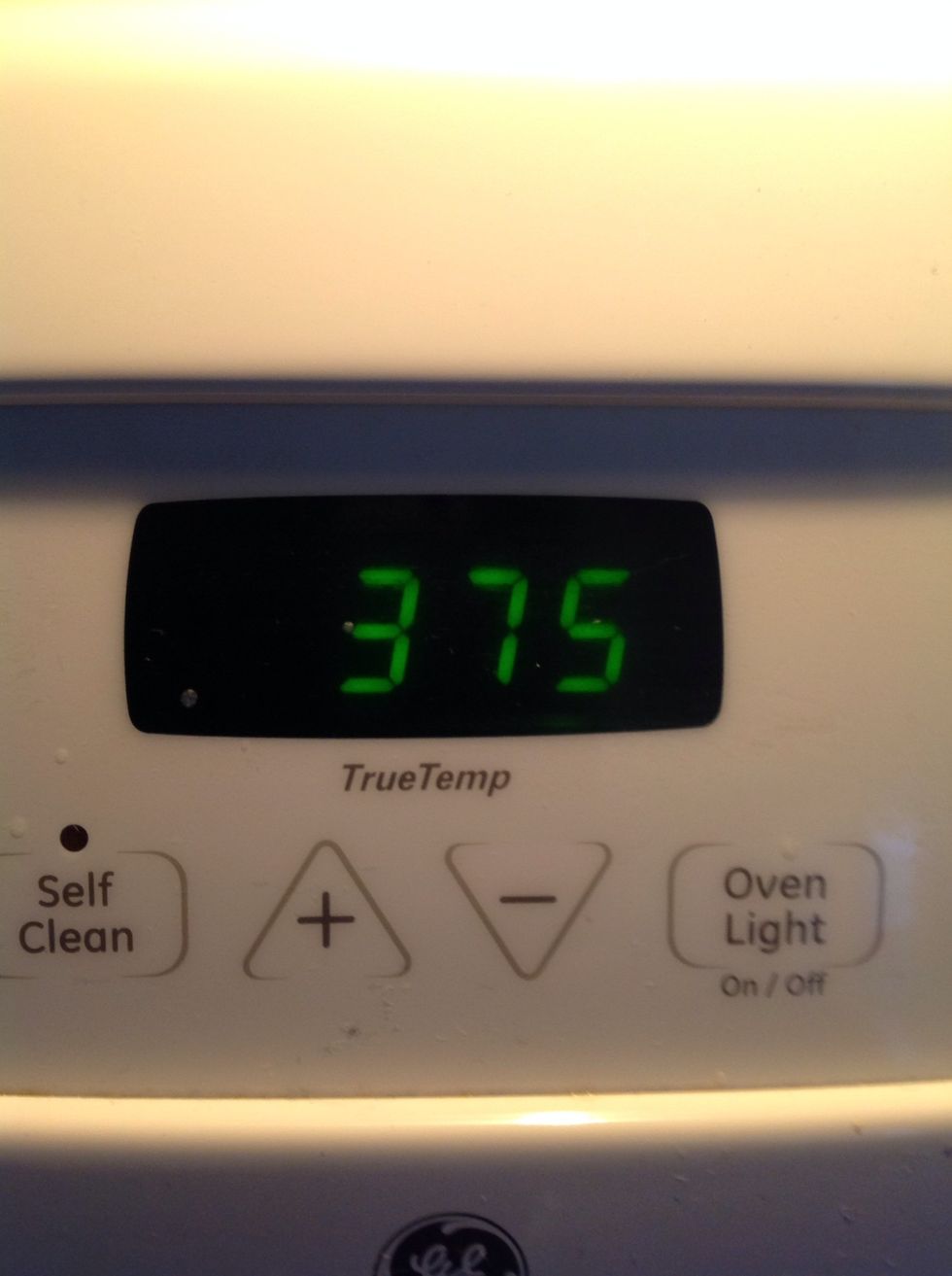 Preheat your oven to 375 degrees F.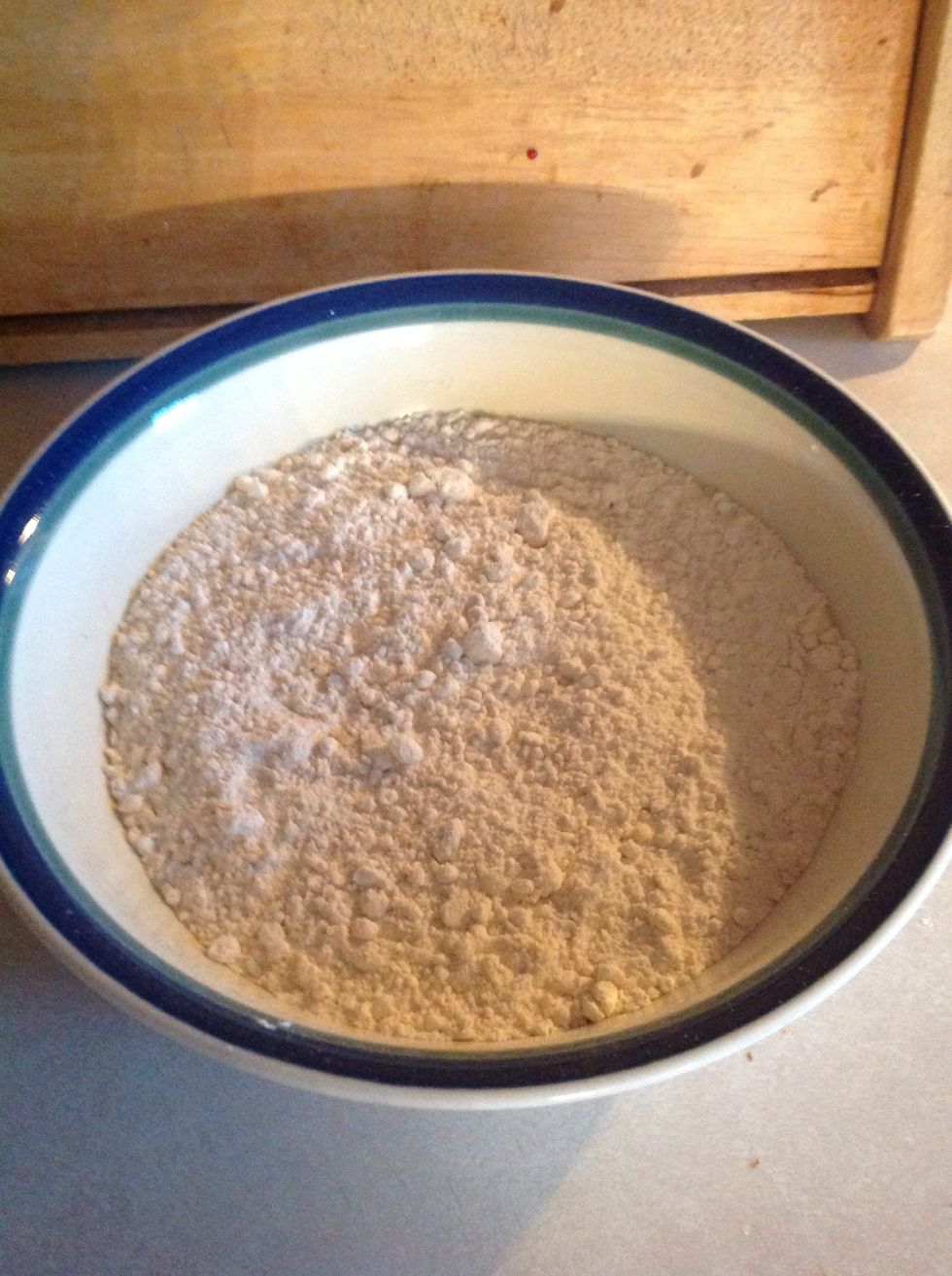 combine the flour, baking soda, and salt in a small bowl and set it aside.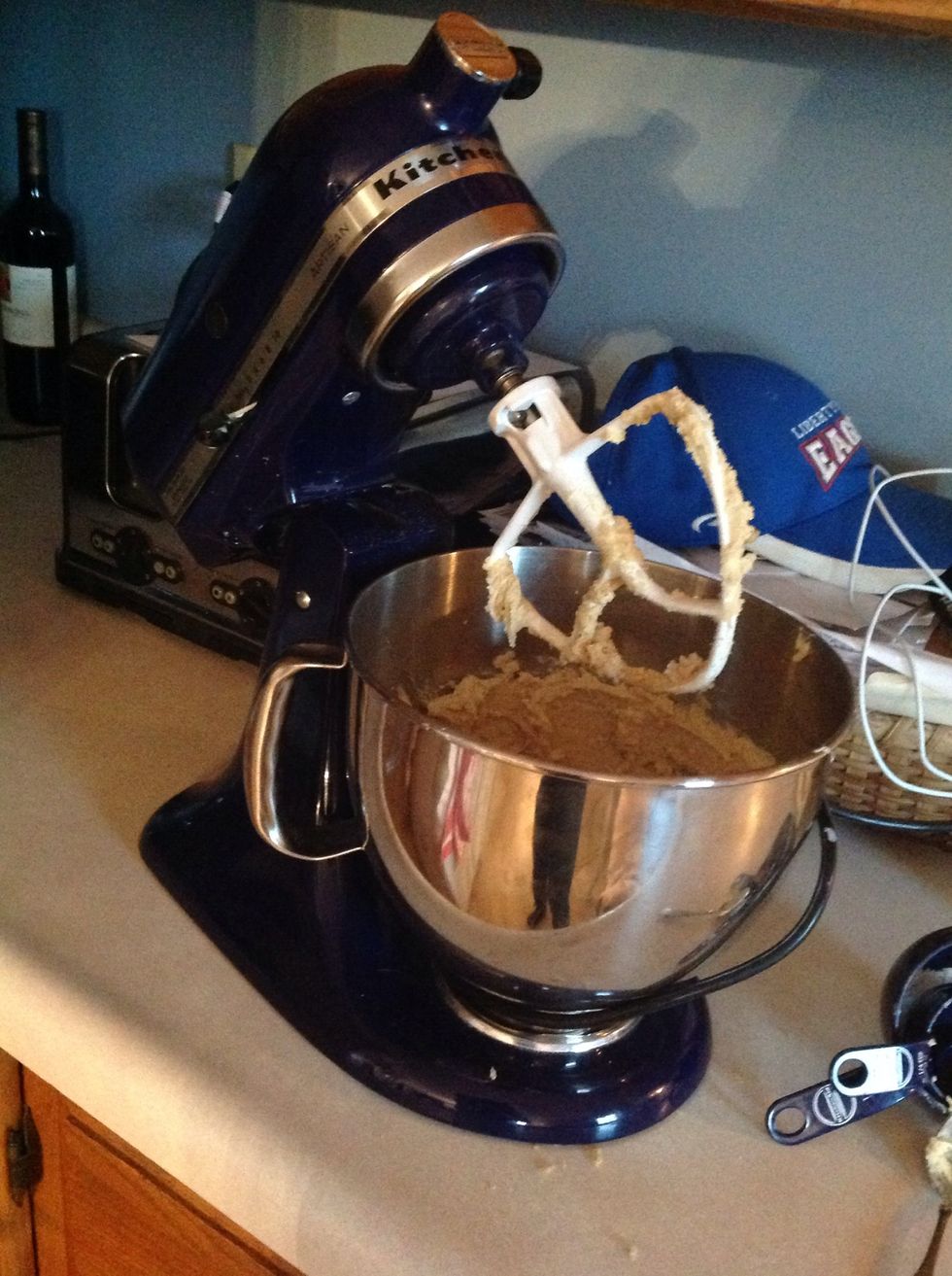 in your mixer, beat in 1 cup (2 sticks) butter, 3/4 cup sugar, 3/4 cup brown sugar, and 1 teaspoon vanilla extract until you get a creamy mixture.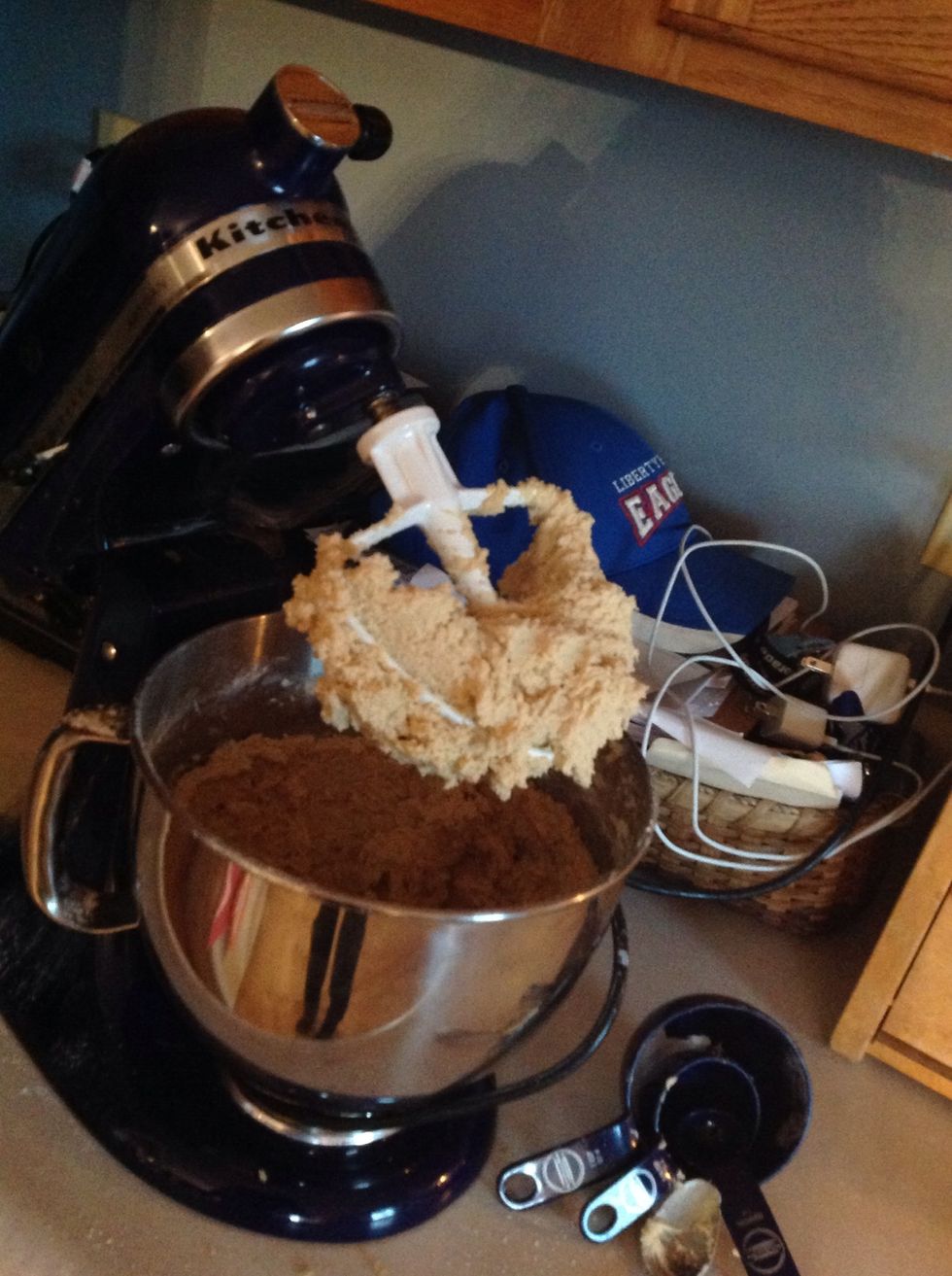 Add the two eggs one at a time, and pour in the flour mixture you made in the small bowl before.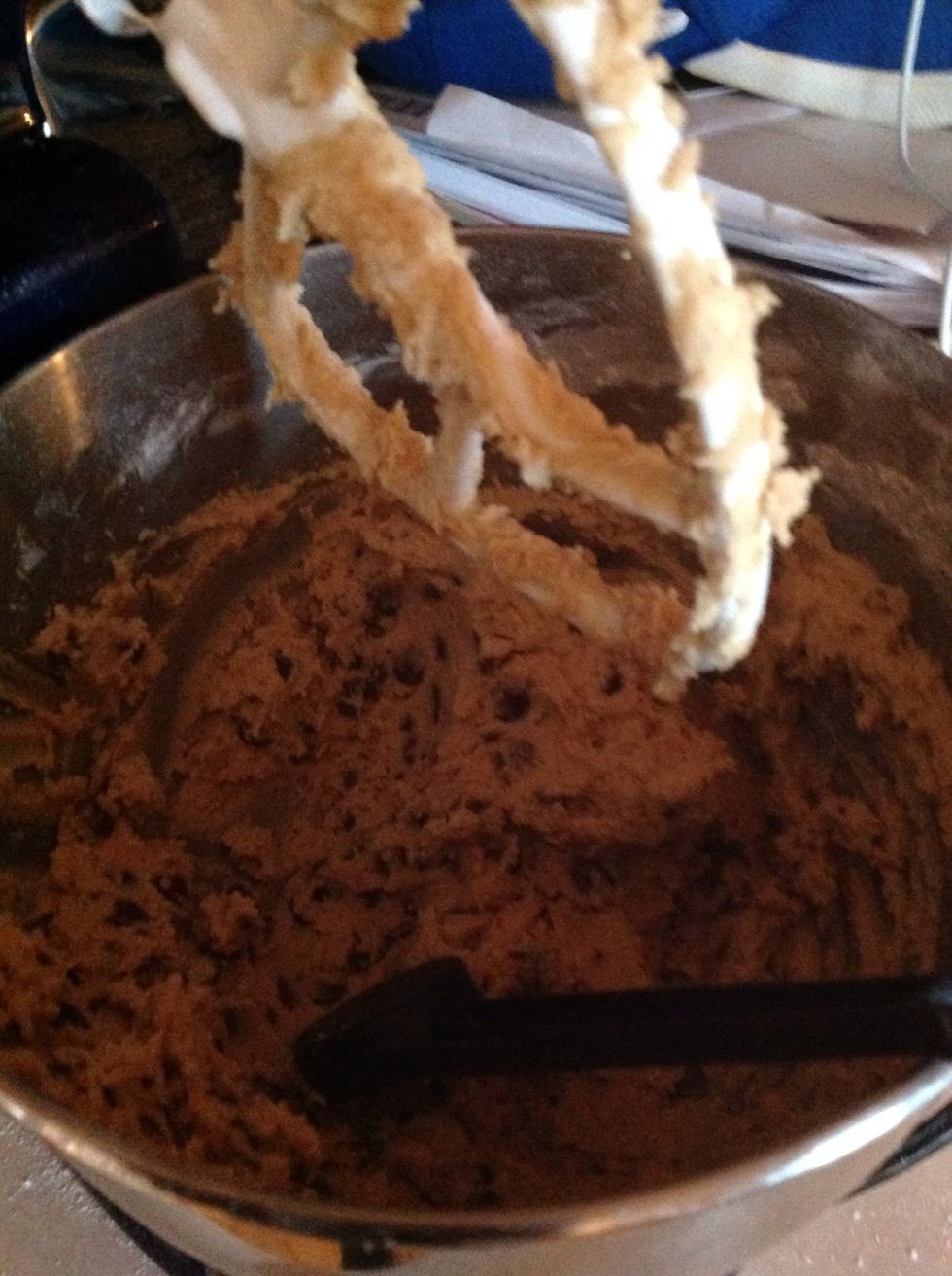 Add in the 2 cups of chocolate chips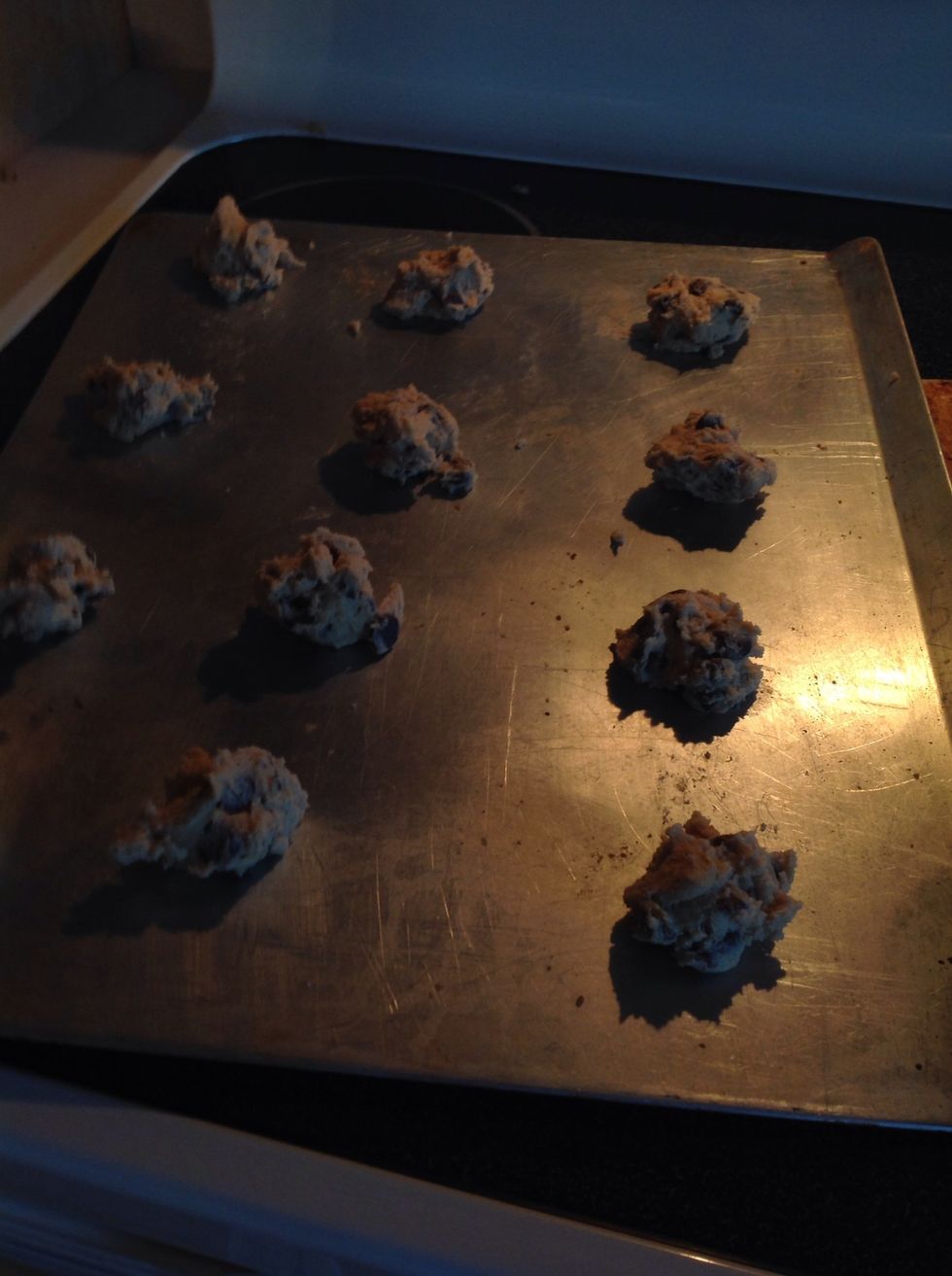 Now that you have your cookie dough, you can put about a tablespoon amount of the dough on an un-greased cookie sheet.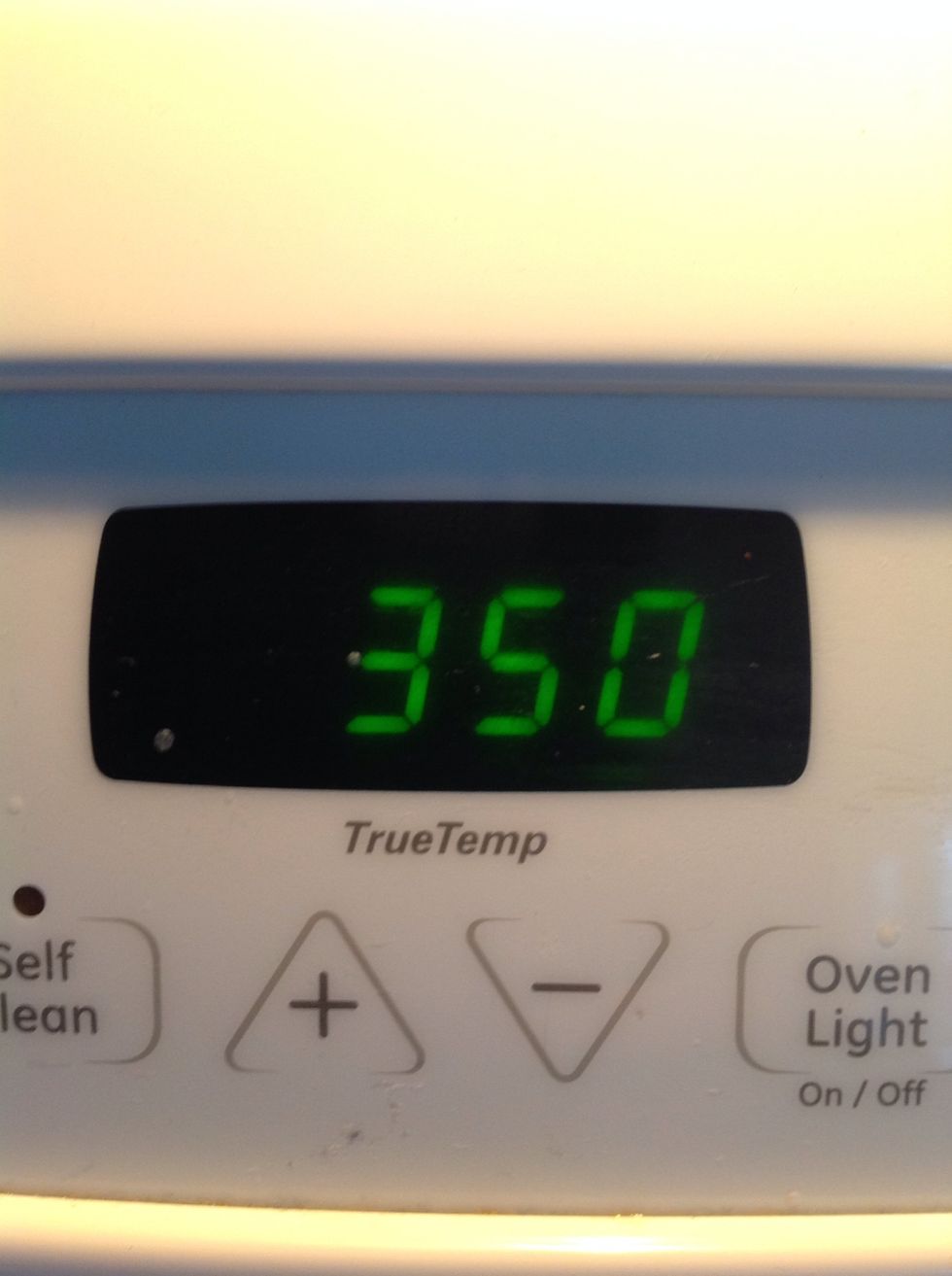 While your putting the dough on the pans, change the oven to 350 degrees F.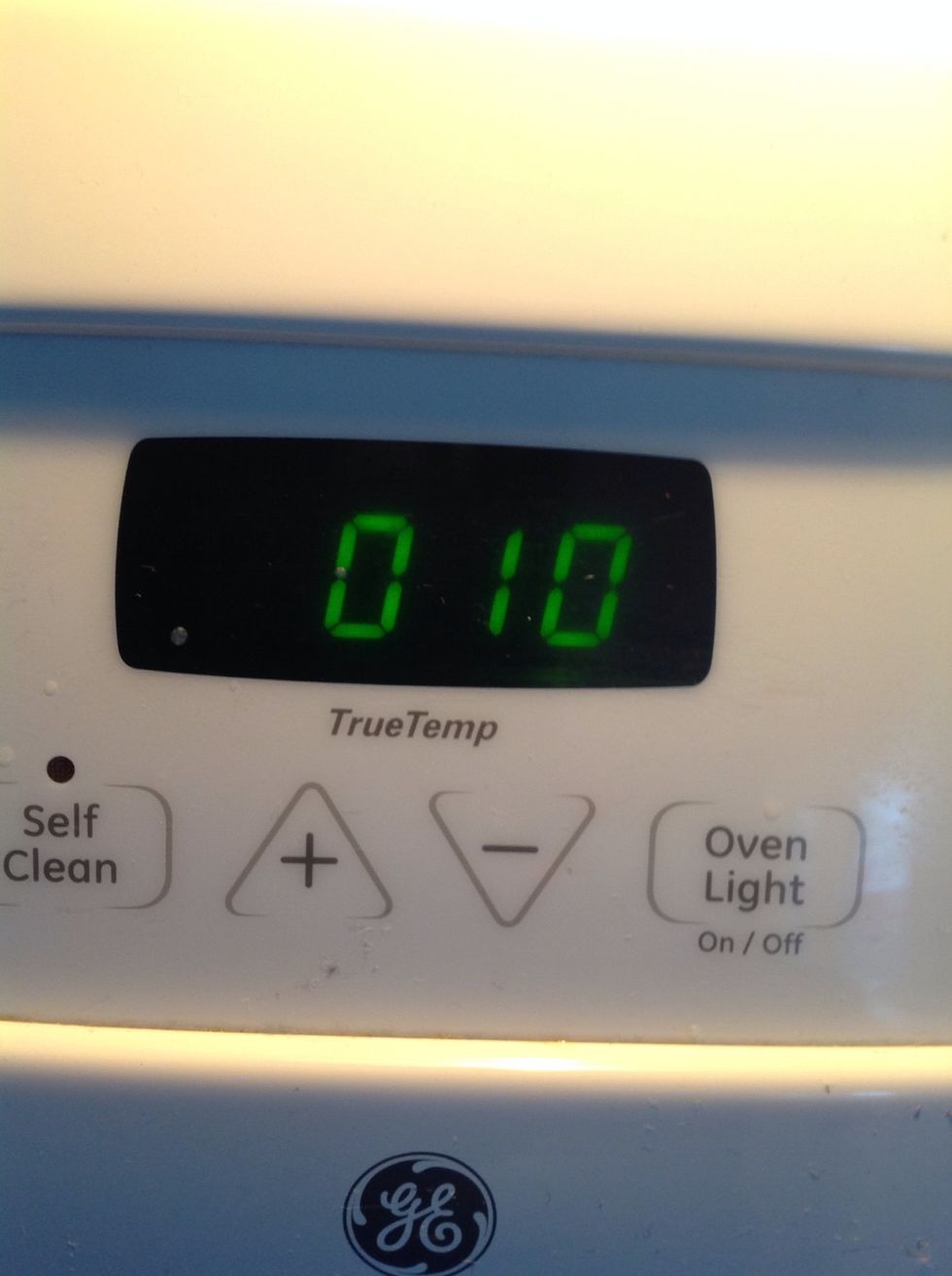 stick them in the oven! They should bake for 9-11 minutes, until they get to a golden brown.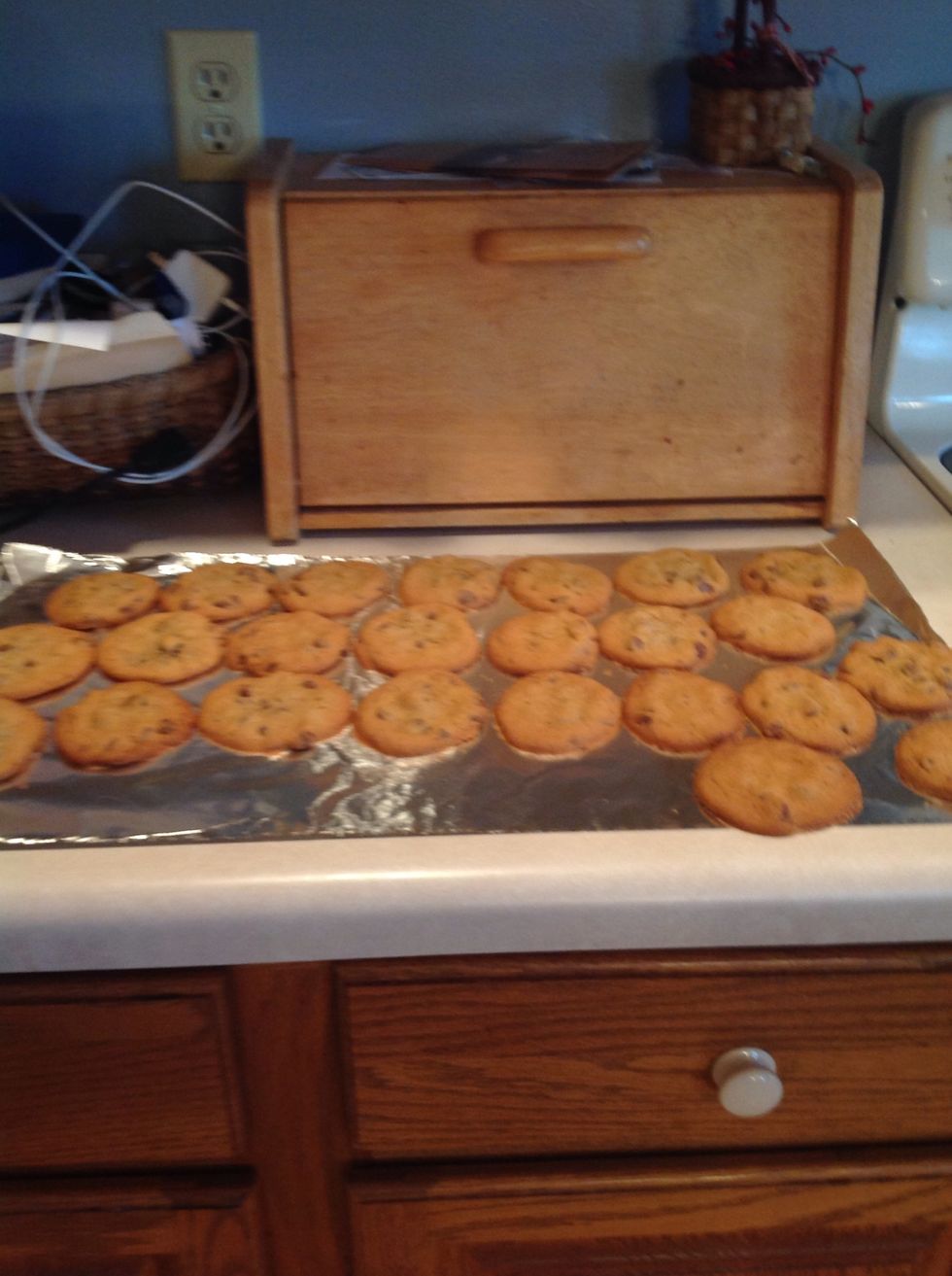 When they are done baking put them on tin foil or a paper towel and let them cool for 2-3 minutes.
Now that we're done with the cookie part, let's make some cupcakes!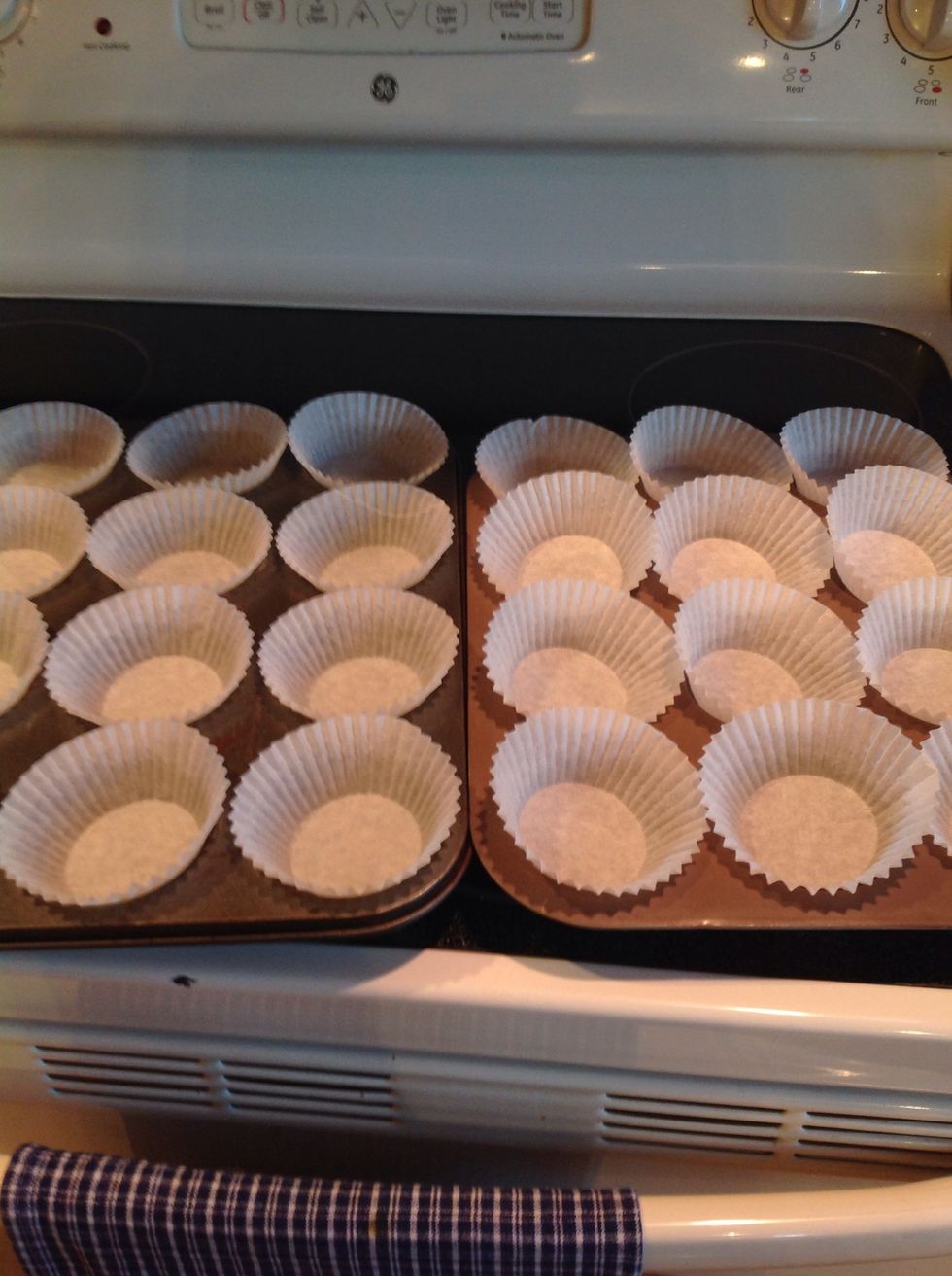 First up, line your cupcake pans with the wrappers. The recipe makes about two dozen.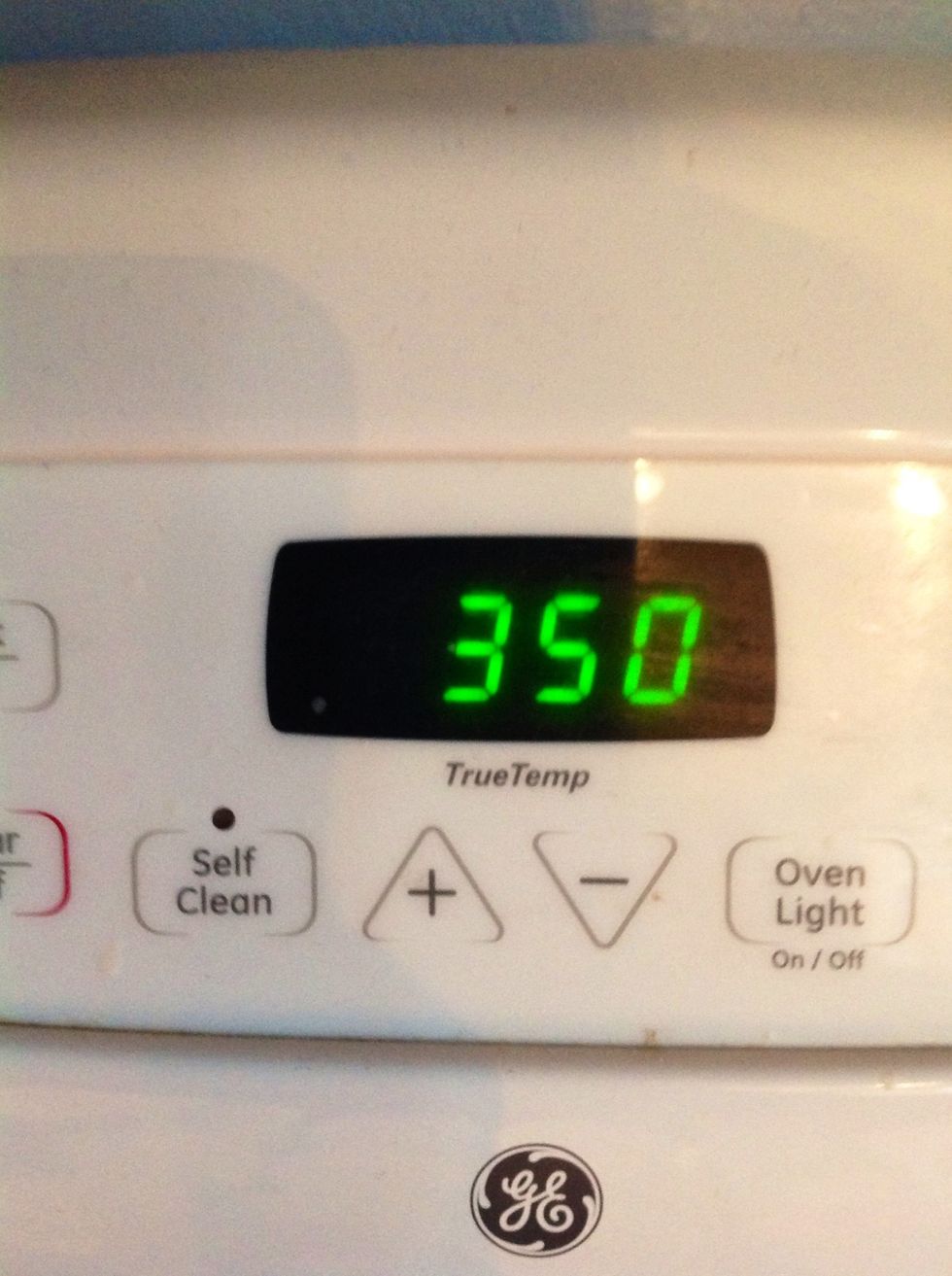 Preheat your oven to 350 degrees F.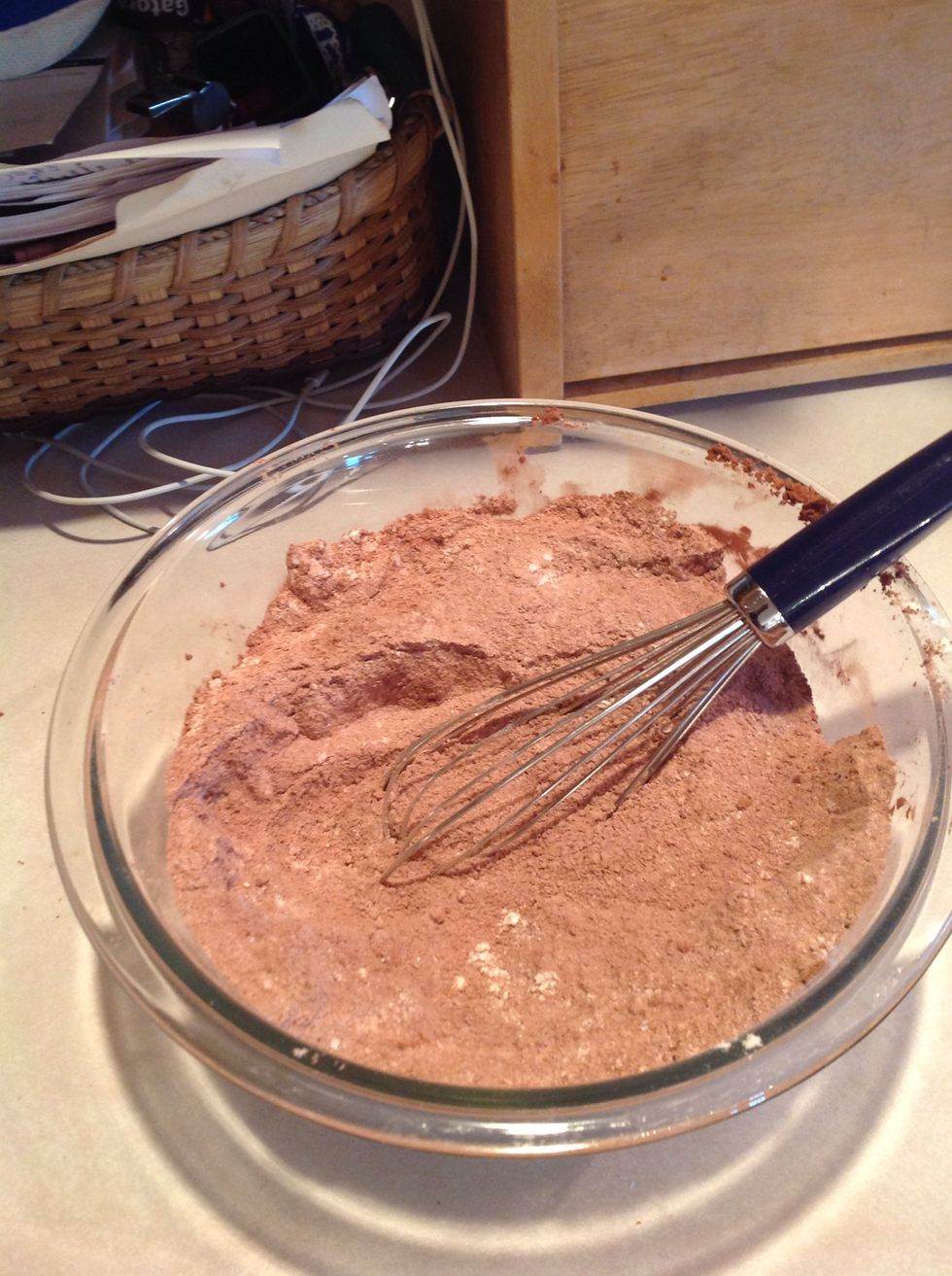 Grab a large bowl and stir together the dry ingredients. (Sugar, flour, cocoa, baking powder, baking soda, and salt)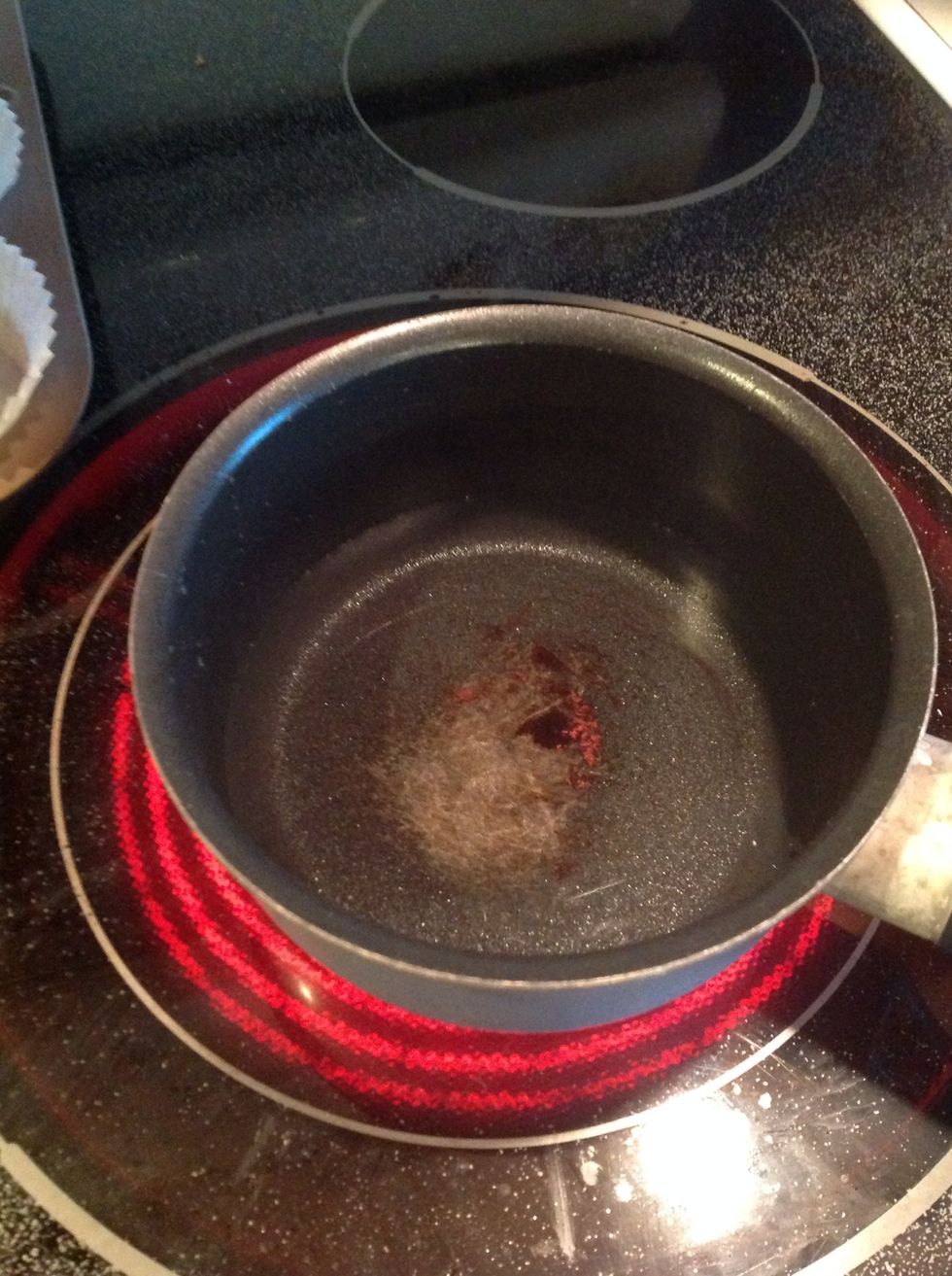 if I were you, I'd start boiling the 1 cup of water because we will use it soon.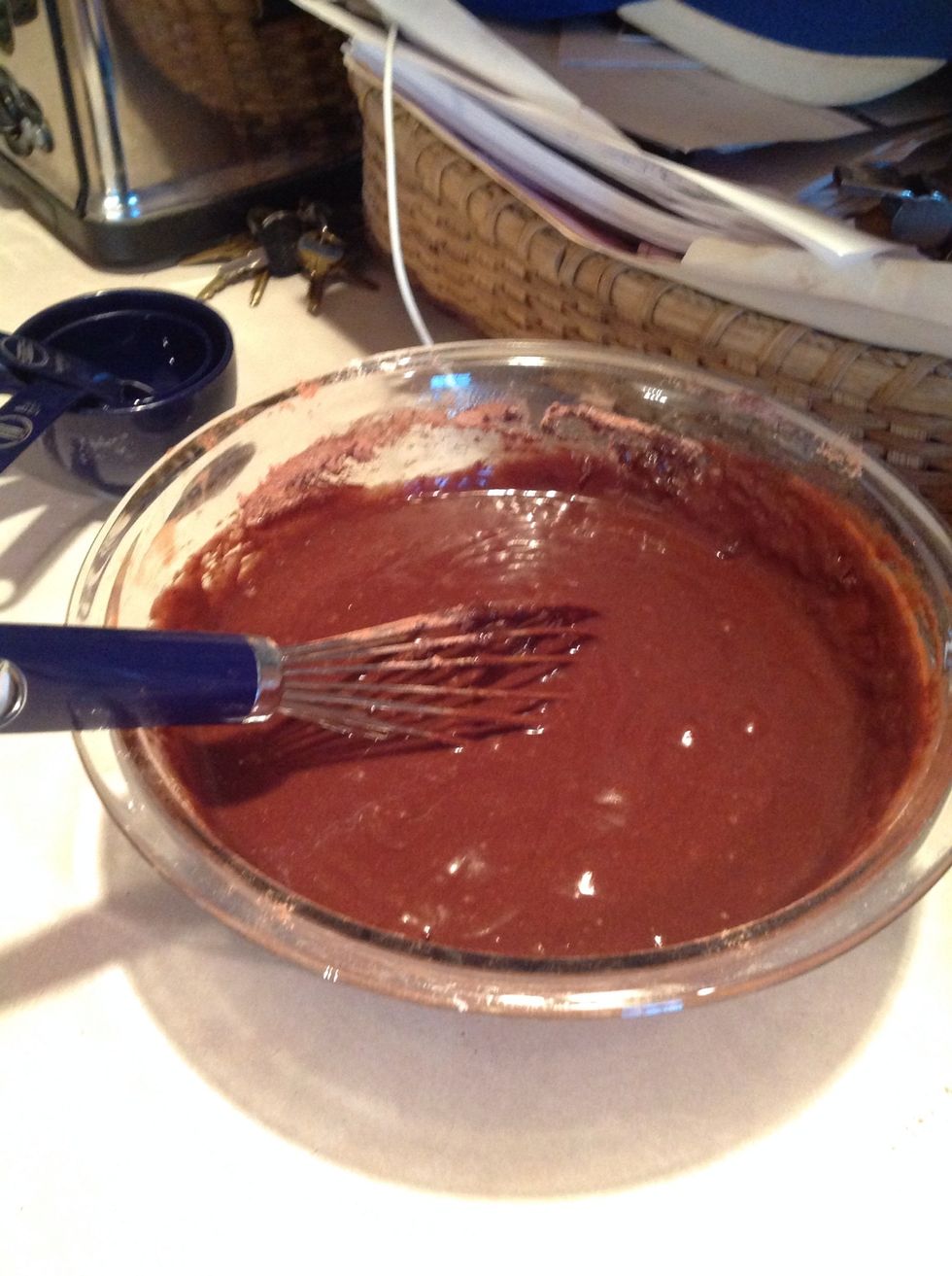 add in all of your wet ingredients ( milk, vegie oil, vanilla extract, and eggs) the batter will be thick, but that's ok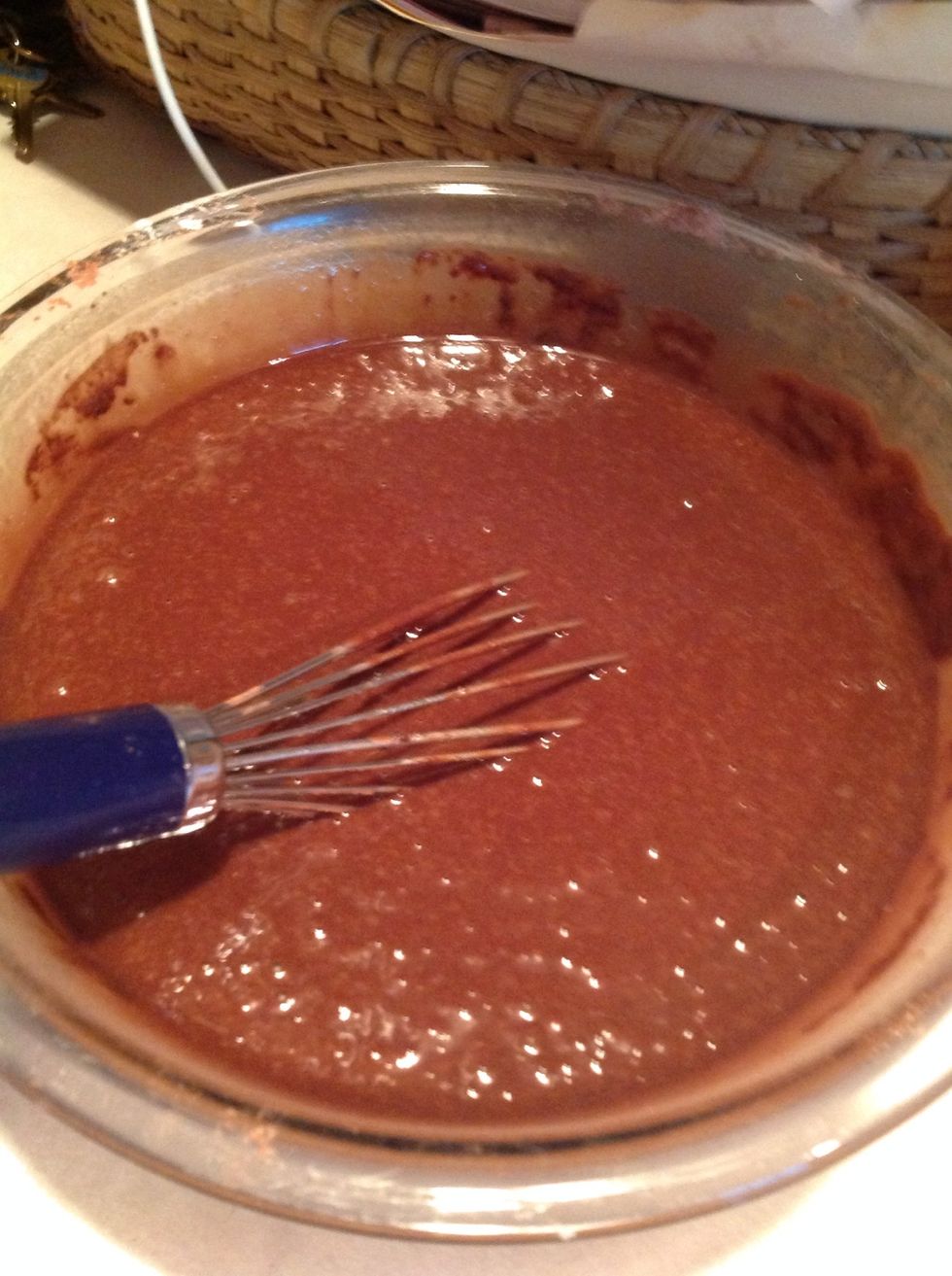 add in your boiling water. It will be very runny, and if it's too runny then add in some extra flour.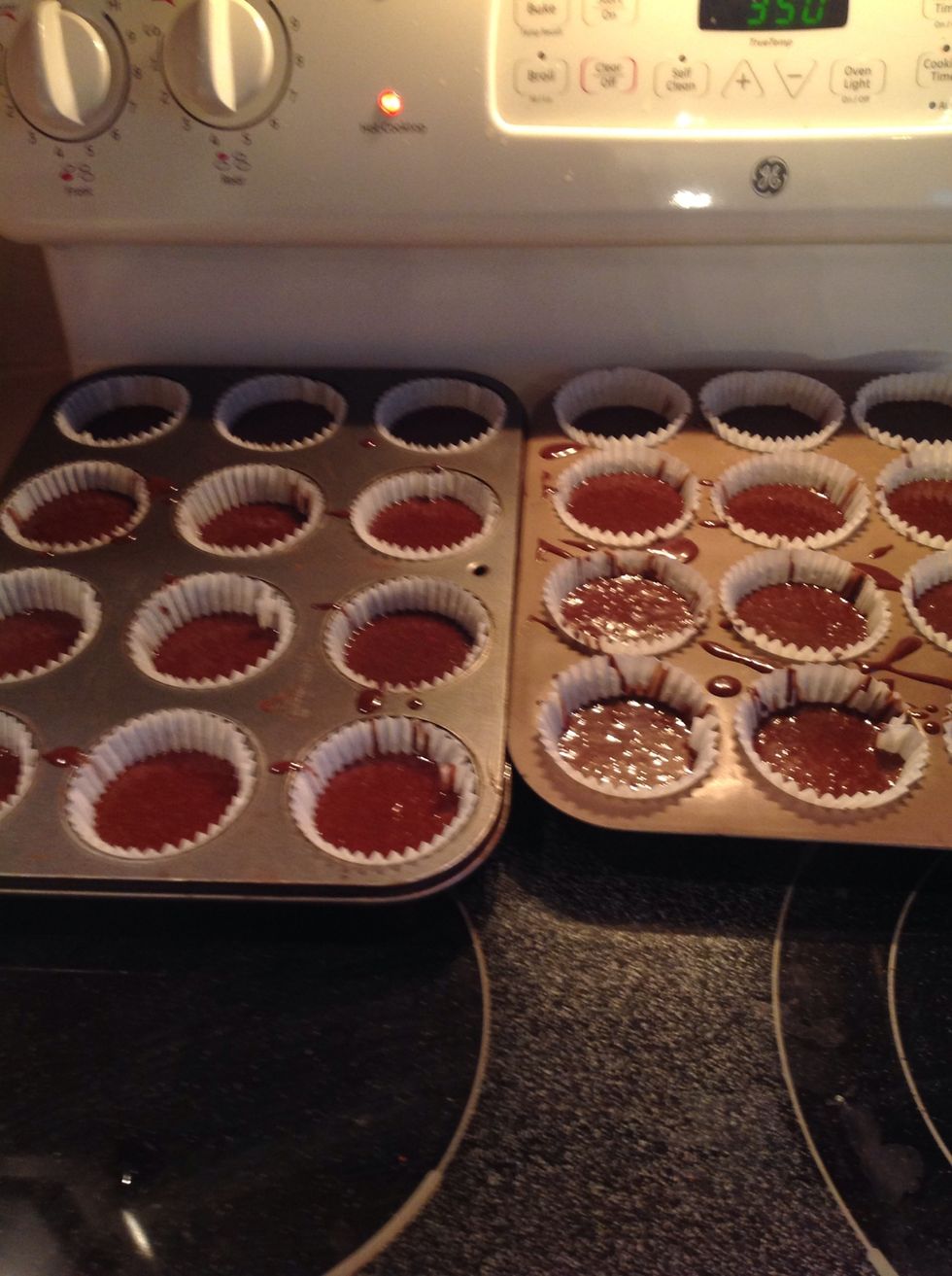 Now you can add the batter in your already prepared pans. I used a 1/4 cup and put half of it in the wrapper.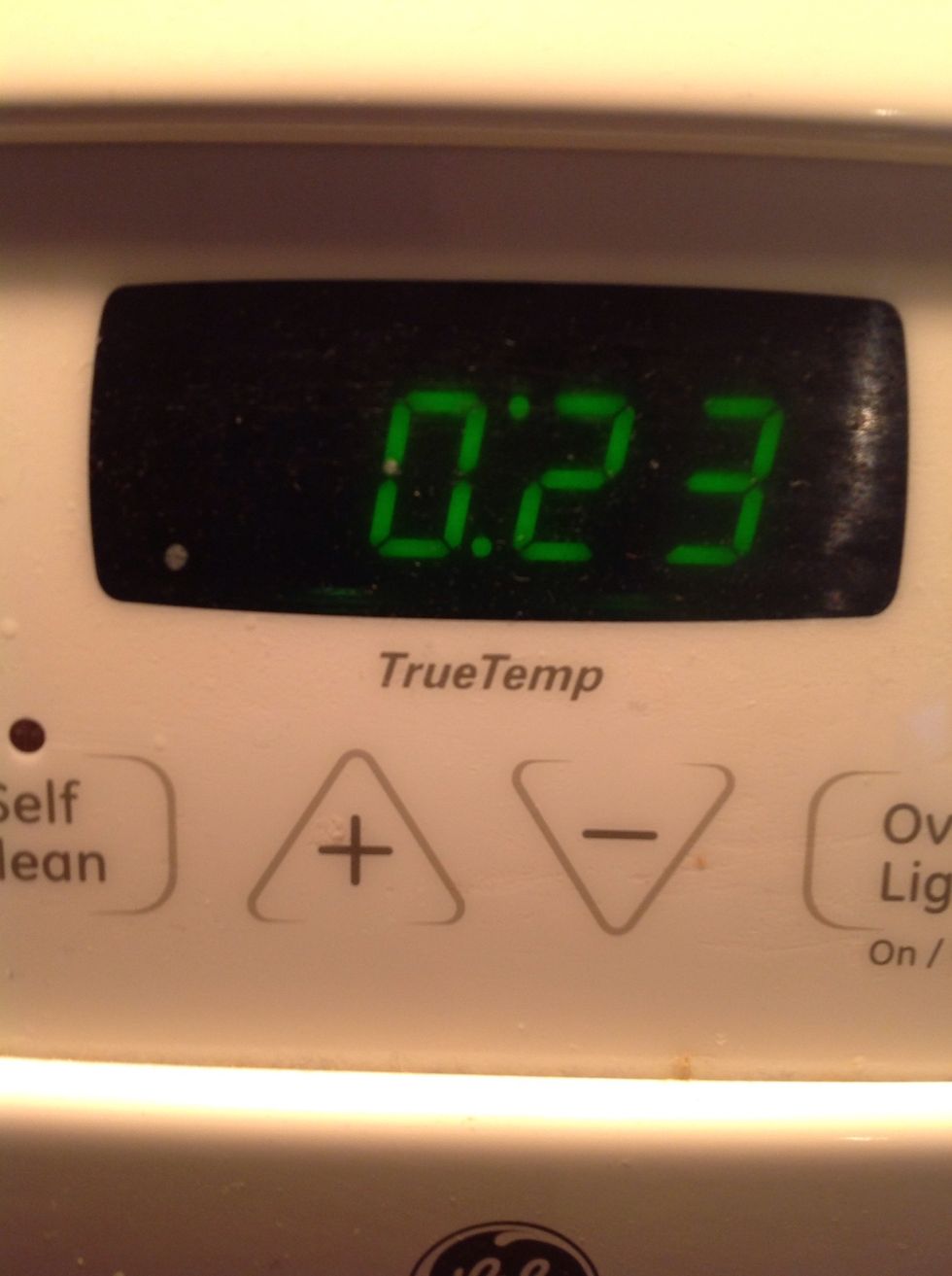 you can put it in the oven for 22-25 minutes.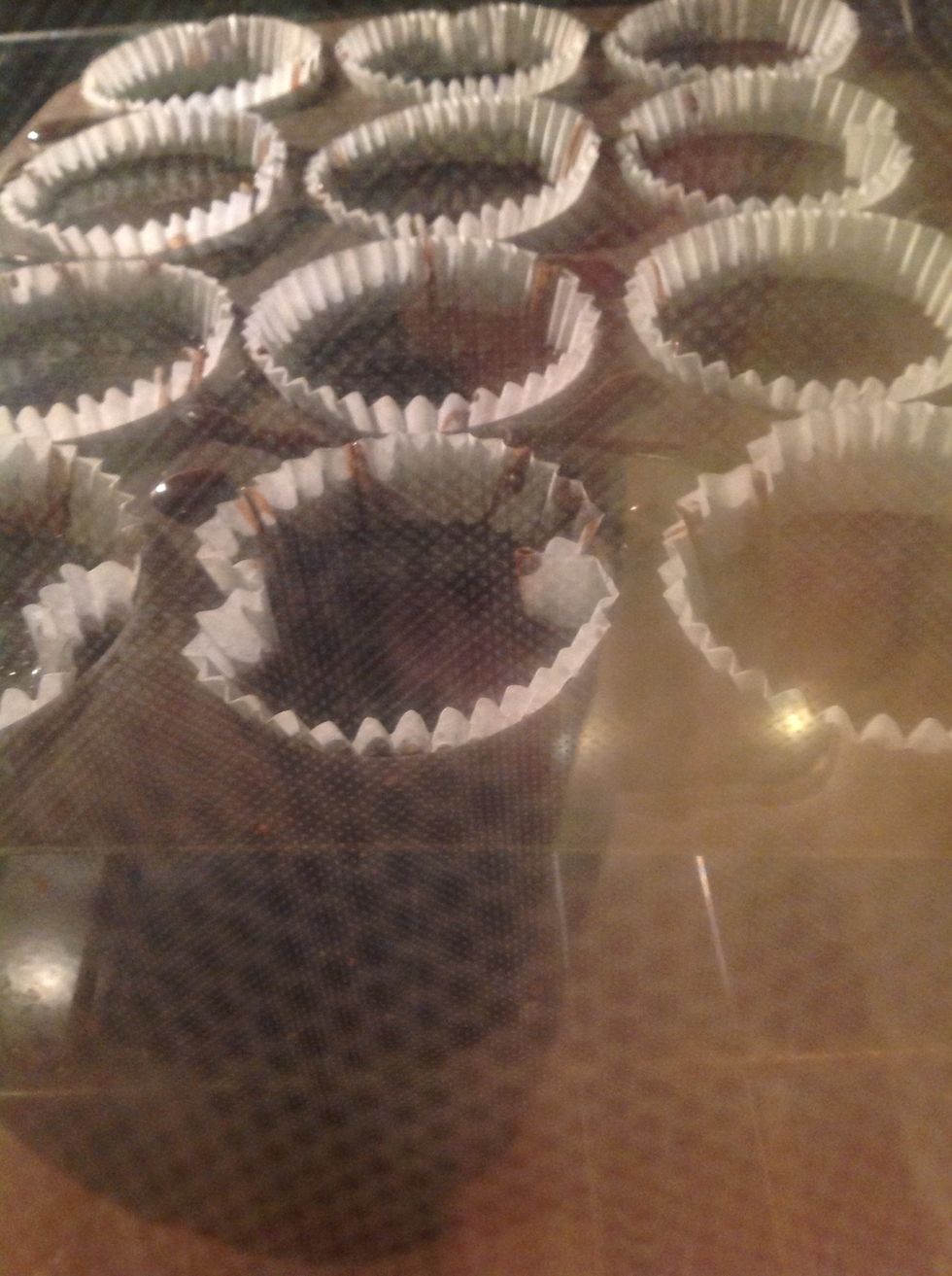 Next just wait until they are done baking!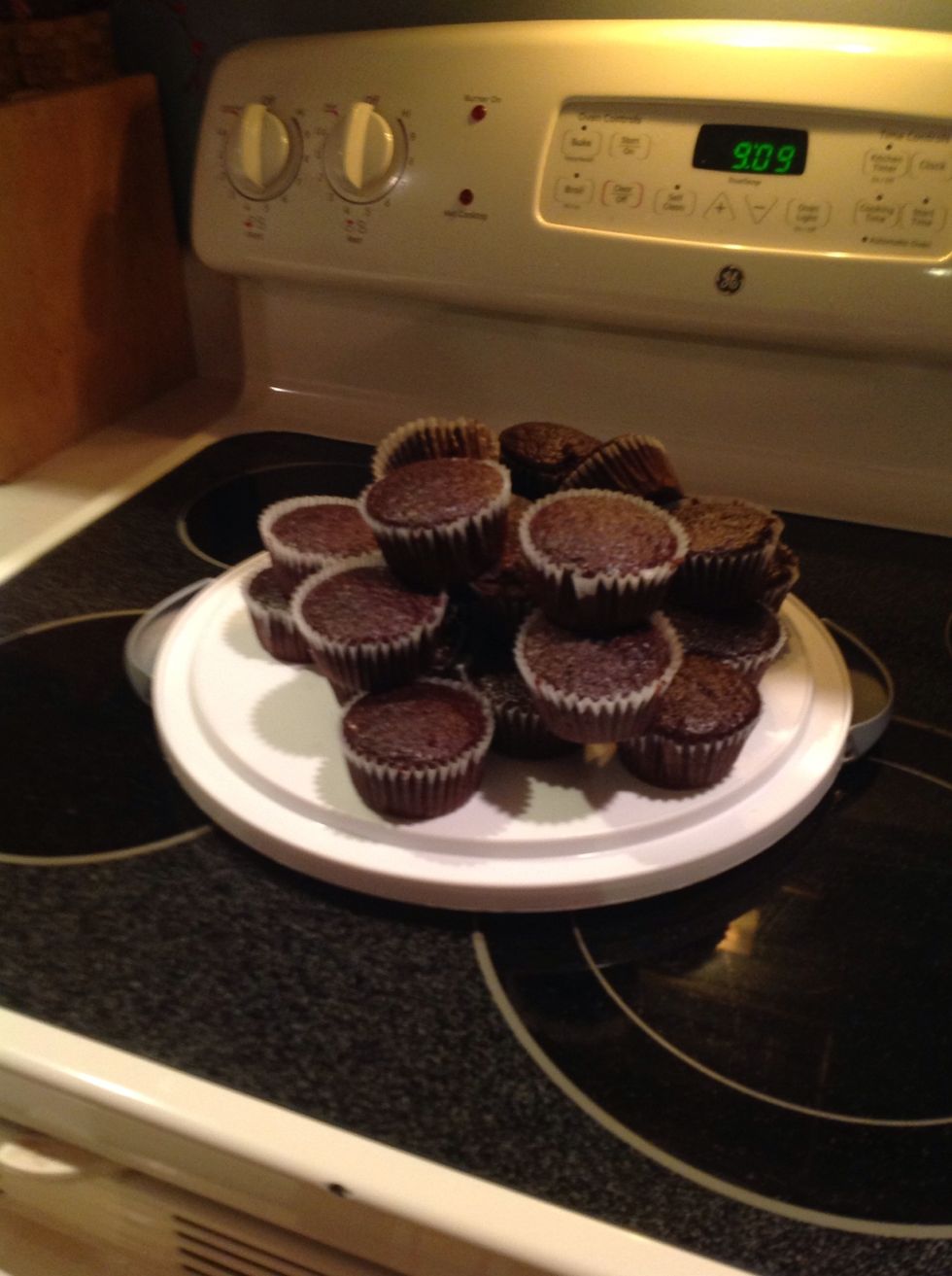 Now that they are done baking, let them cool for about 2-5 minutes and set them in your choice of container.
Ok finally done with the baking part. Now we're going to make the frosting!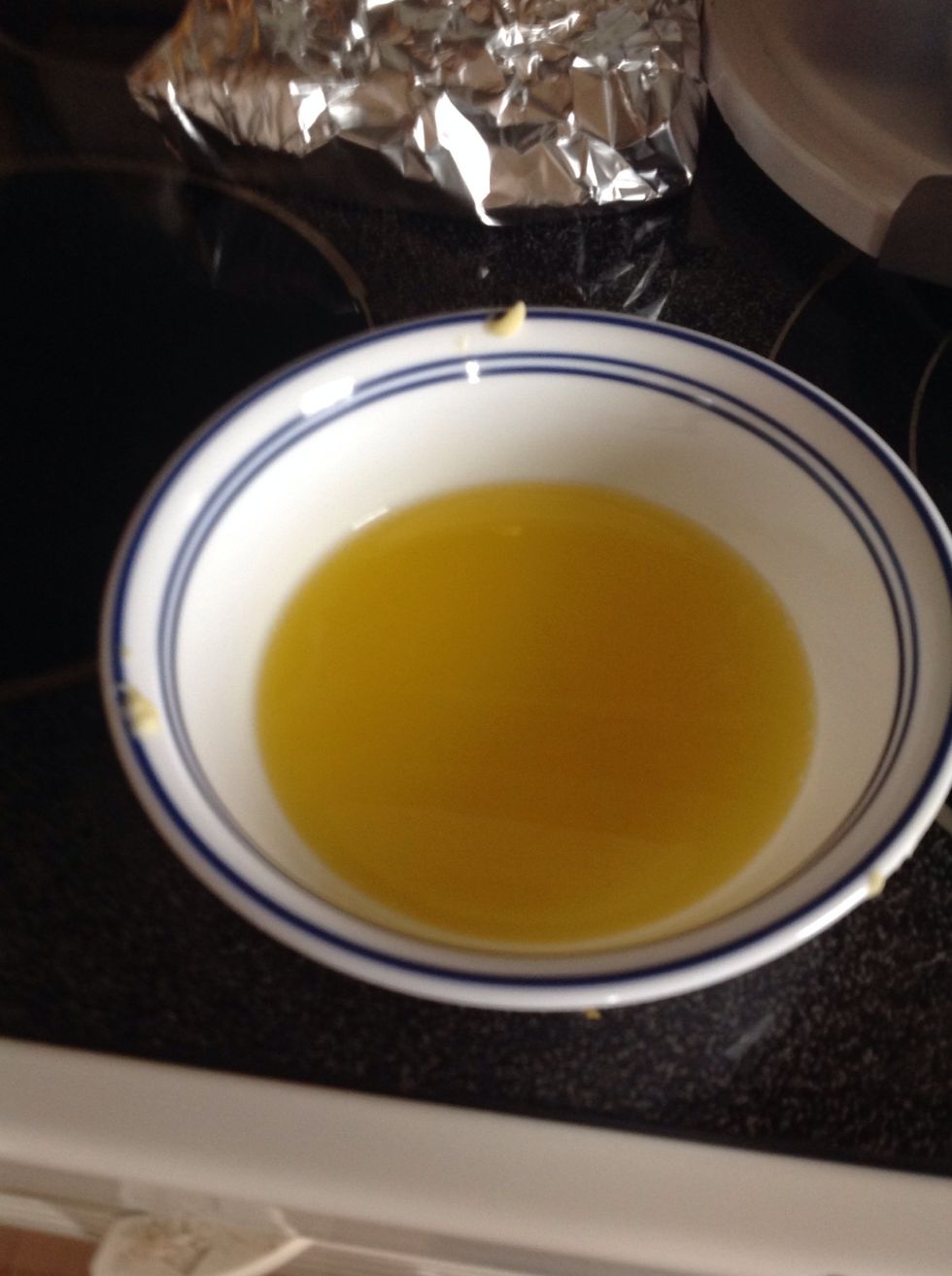 Alright, first up melt your 1/2 cup of butter. Put in in the microwave for 20-50 seconds, it just depends how thick your butter is.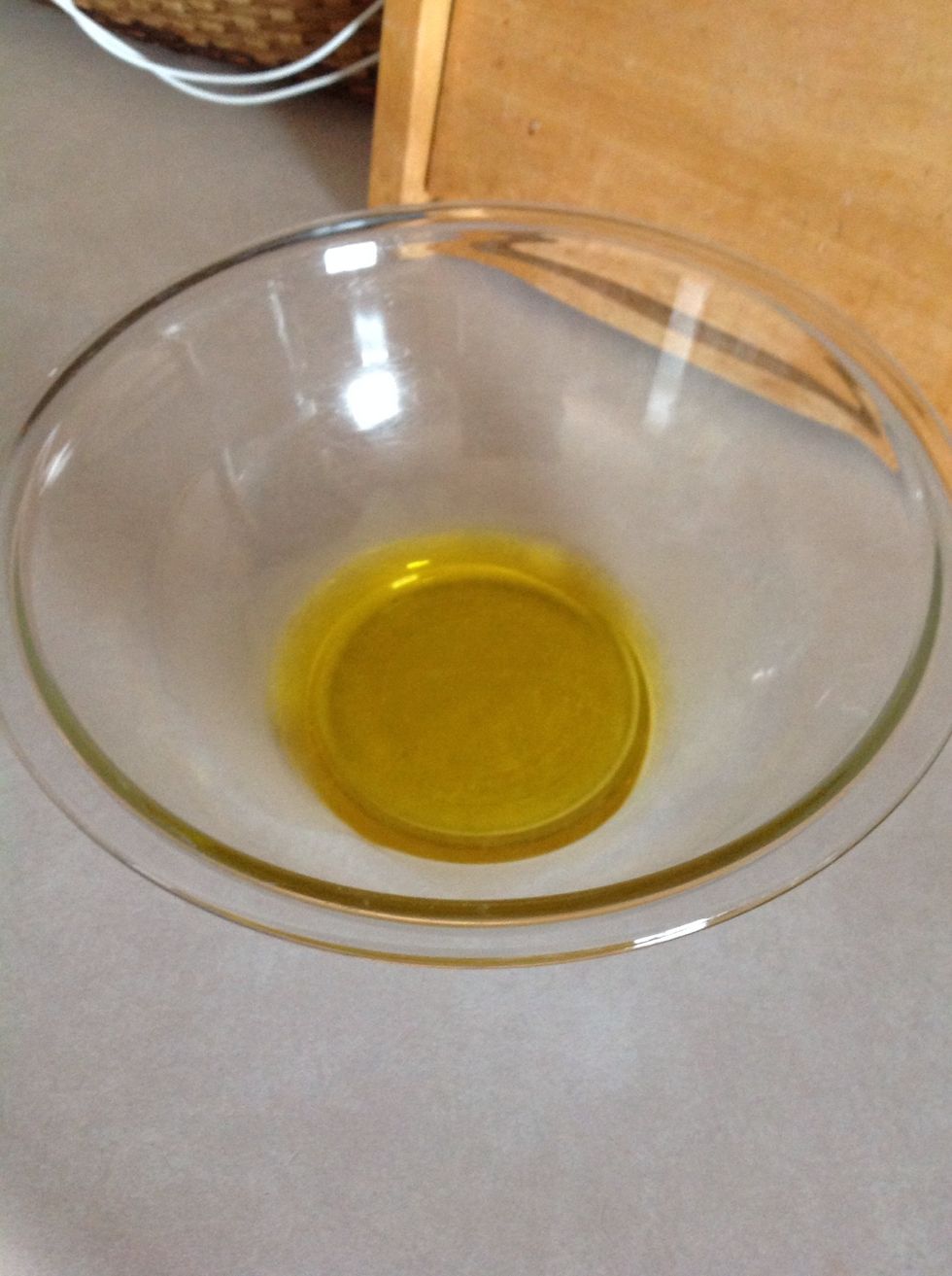 Pour the butter in a small bowl.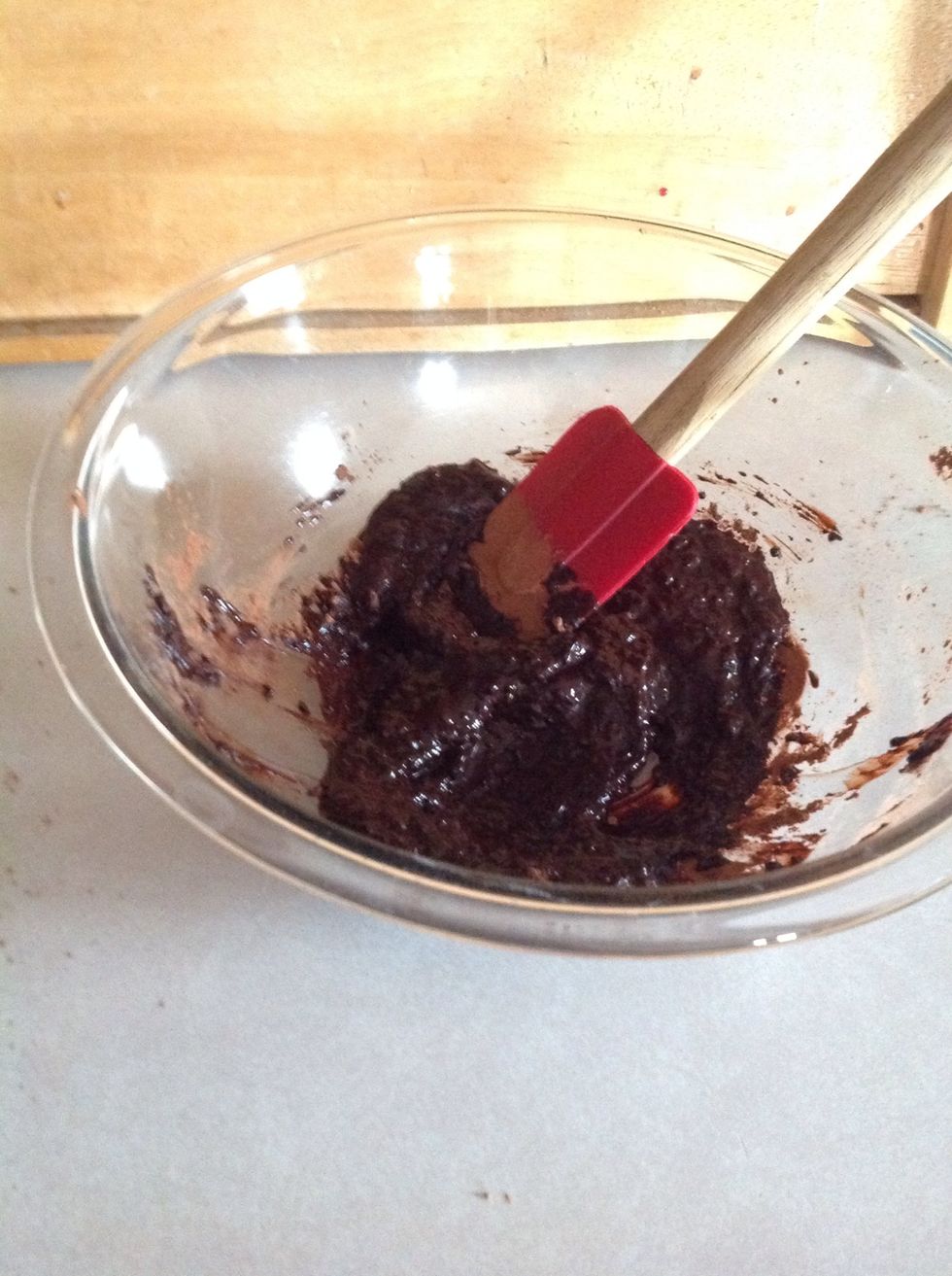 stir in your 2/3 cocoa powder. It looks really gross, but this isn't the final product!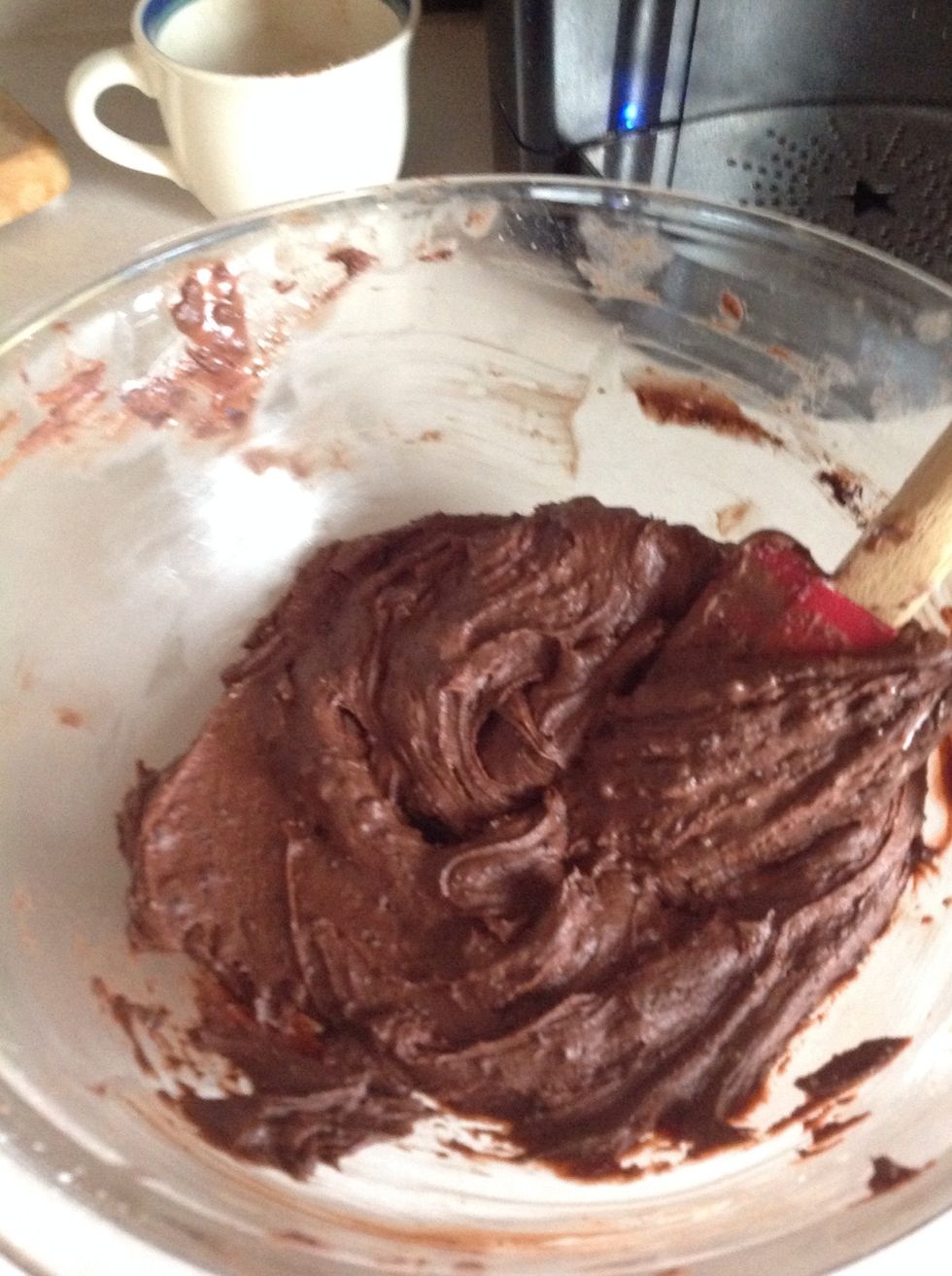 Stir ALOT! The more you stir, the less chunkier it will be.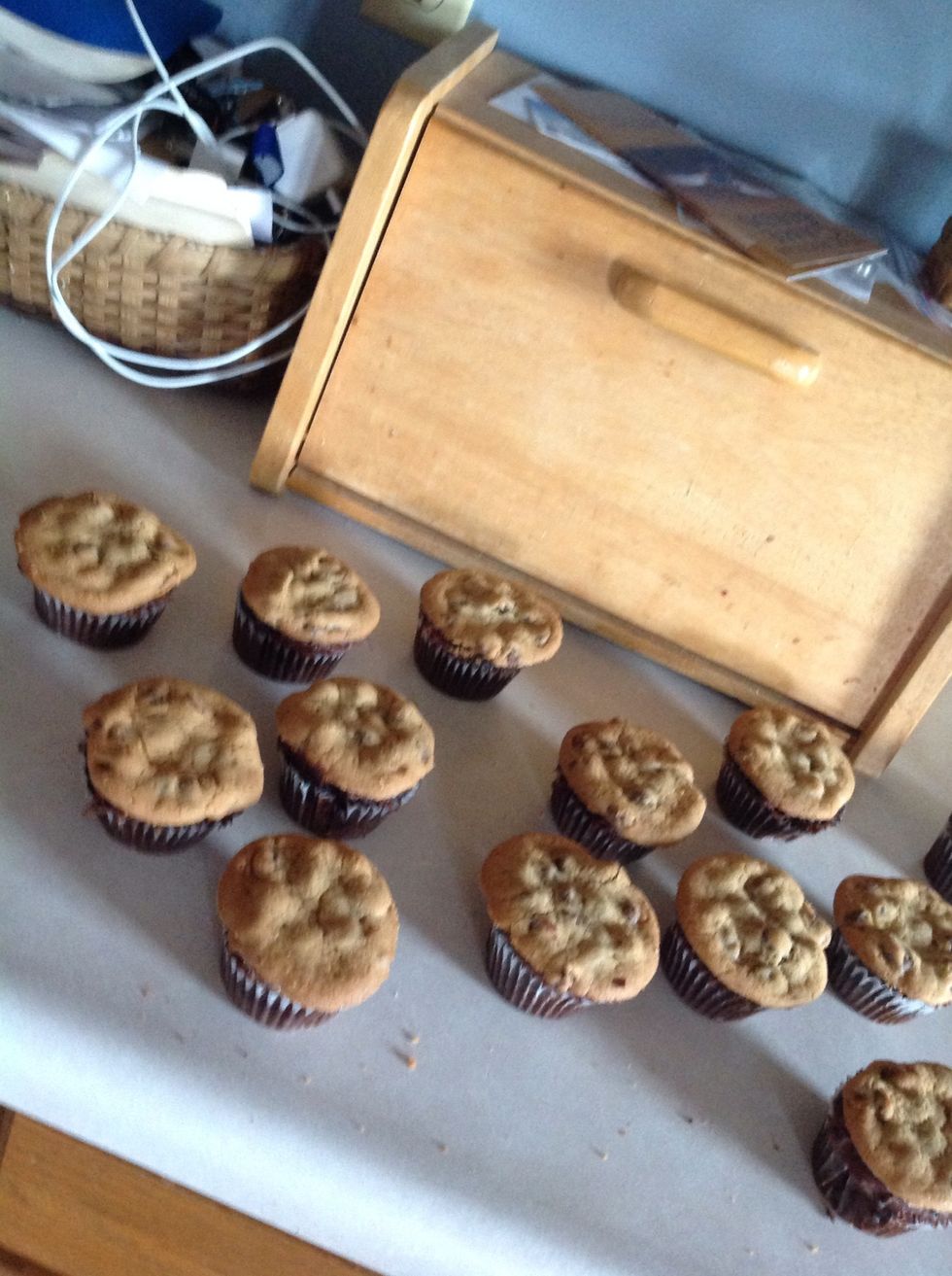 Finally you've finished your beautiful cookie cupcakes! Enjoy :)
CUPCAKE
2 cups sugar
1 3/4 cups flour
3/4 cup hersheys cocoa
1 1/2 cup teaspoon baking powder
1 1/2 cup teaspoon baking soda
1 teaspoon salt
2 eggs
1 cup milk
1/2 cup vegie oil
2 teaspoon vanilla extract
1 cup boiling water
FROSTING
1/2 cup butter
2/3 cup hershey cocoa
3 cup powdered sugar
1/3 cup milk
1 teaspoon vinilla extract
COOKIE
2 1/4 cup flour
1 teaspoon baking soda
1 teaspoon salt
1 cup (2 sticks) butter
3/4 cup white sugar
3/4 cup brown sugar
1 teaspoon vinilla extract
2 eggs
2 cups chocolate chips