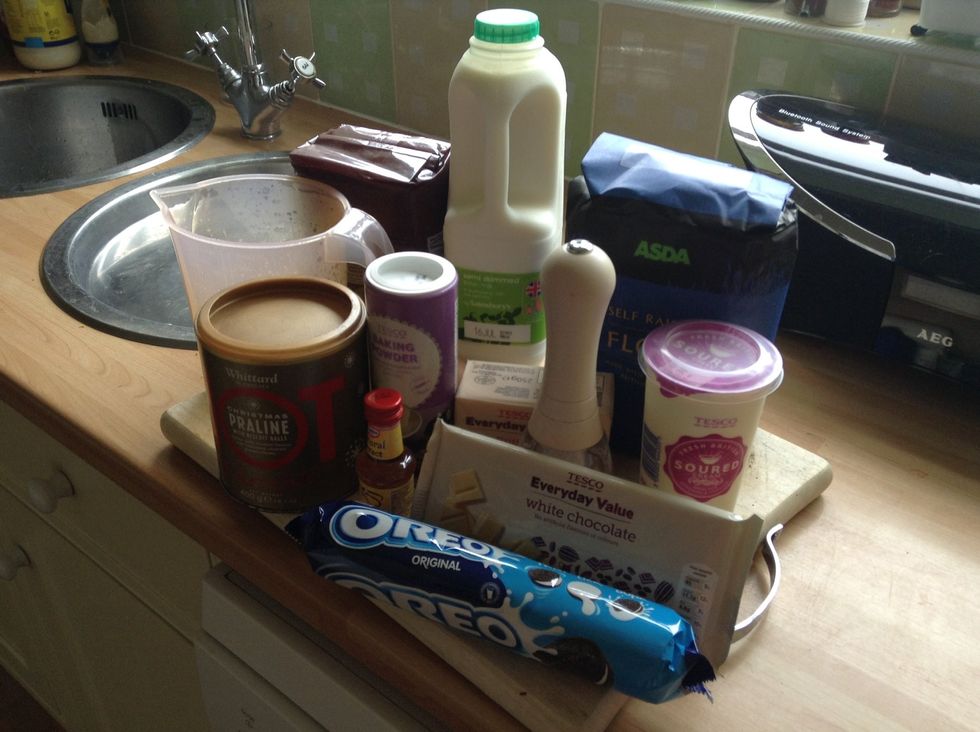 Prepare all your supplies, on the list there seems a lot and a bit complicated with all the different ingredients, but it is quite simple.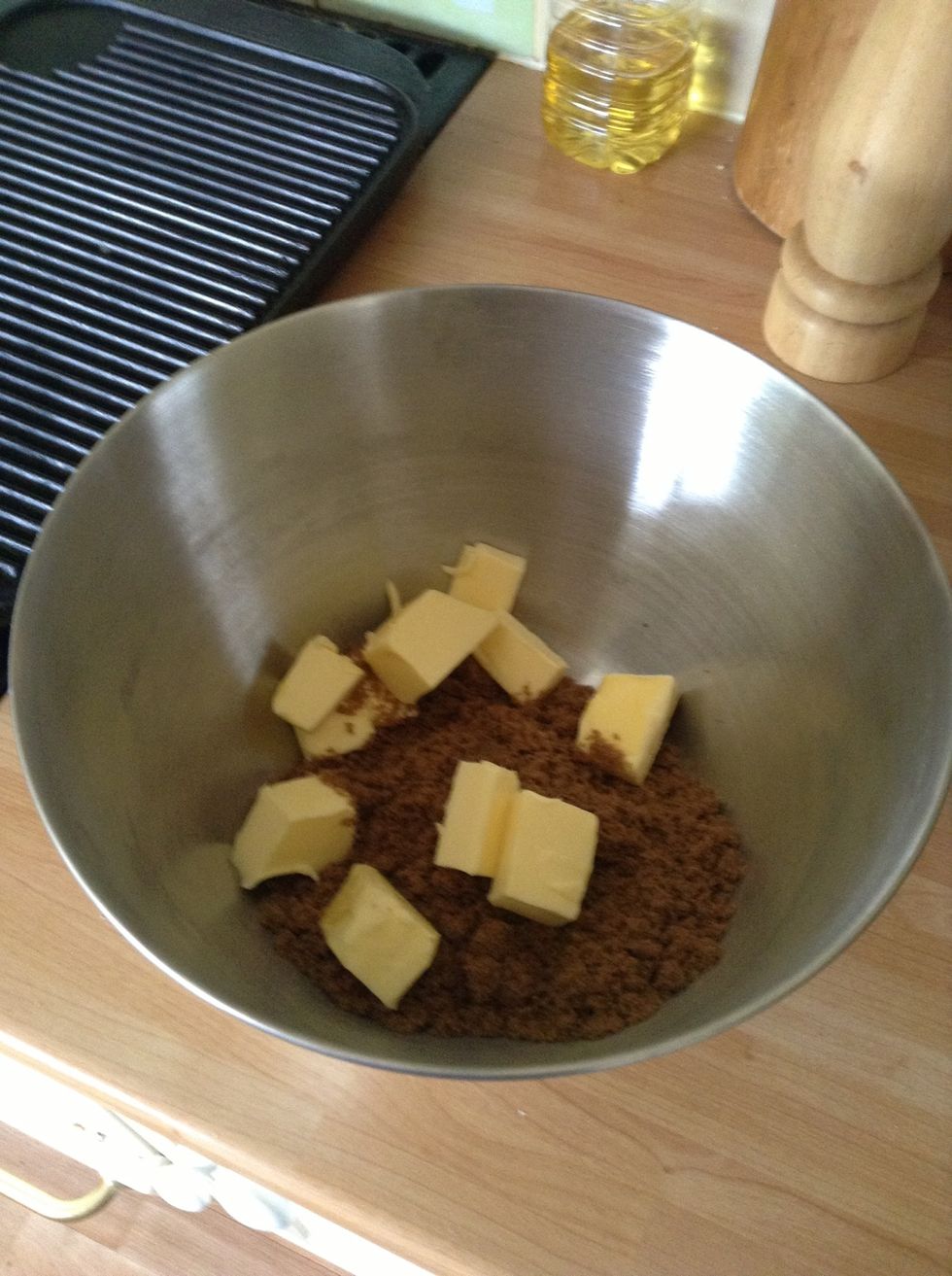 Place your softened butter and sugar in a mixing bowl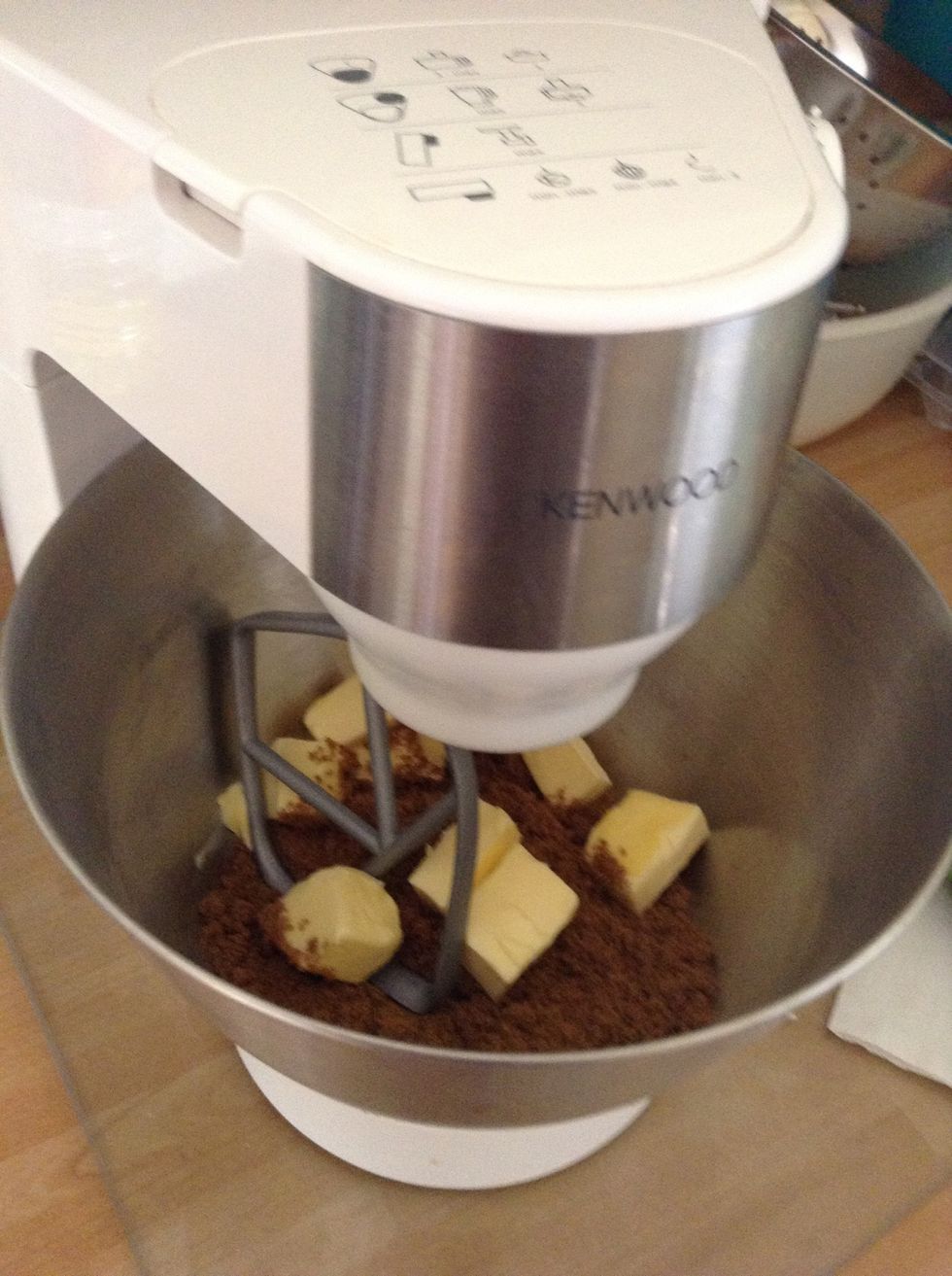 Whisk until light and fluffy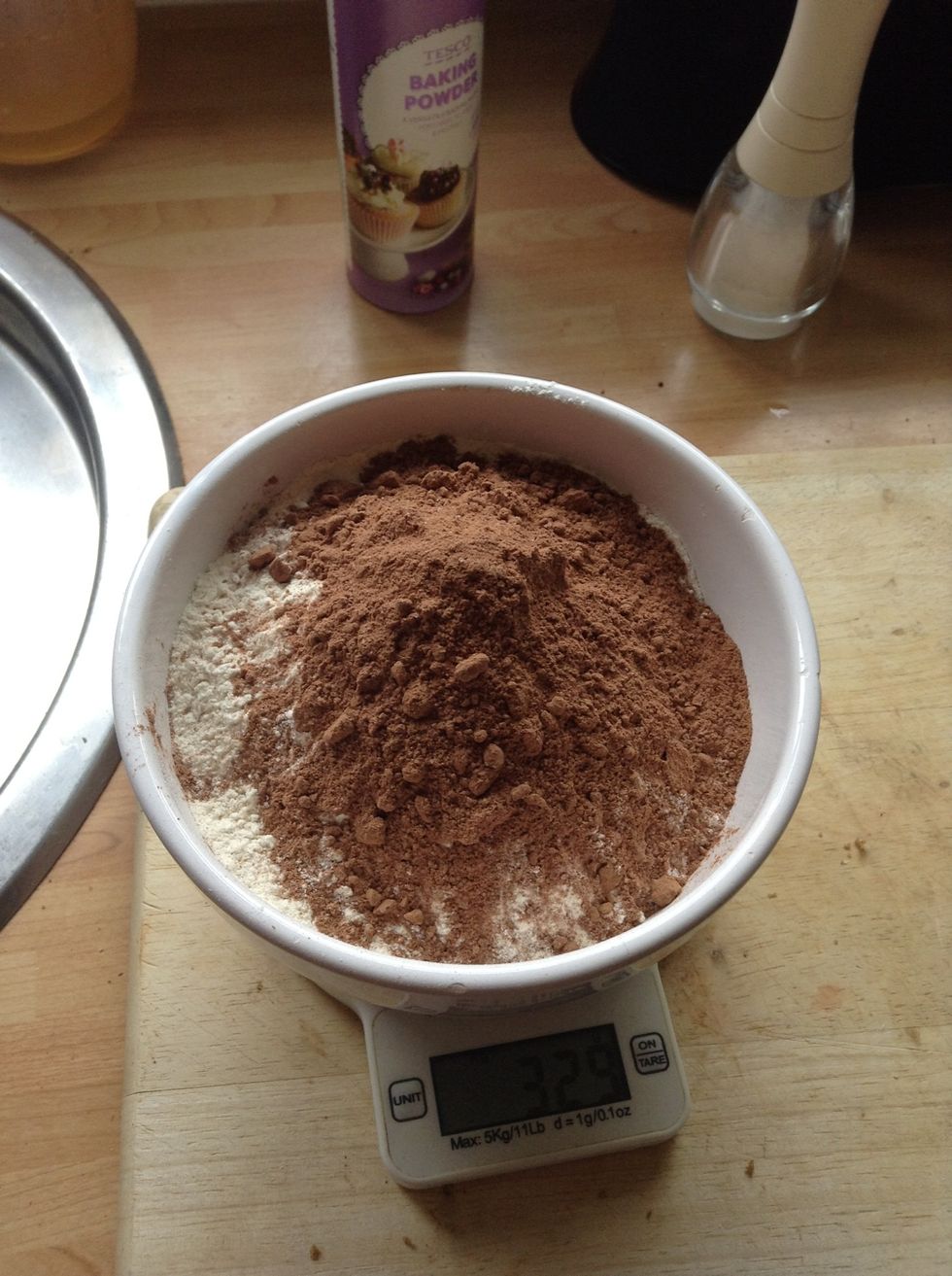 Weigh out your flour and cocoa powder and place in a bowl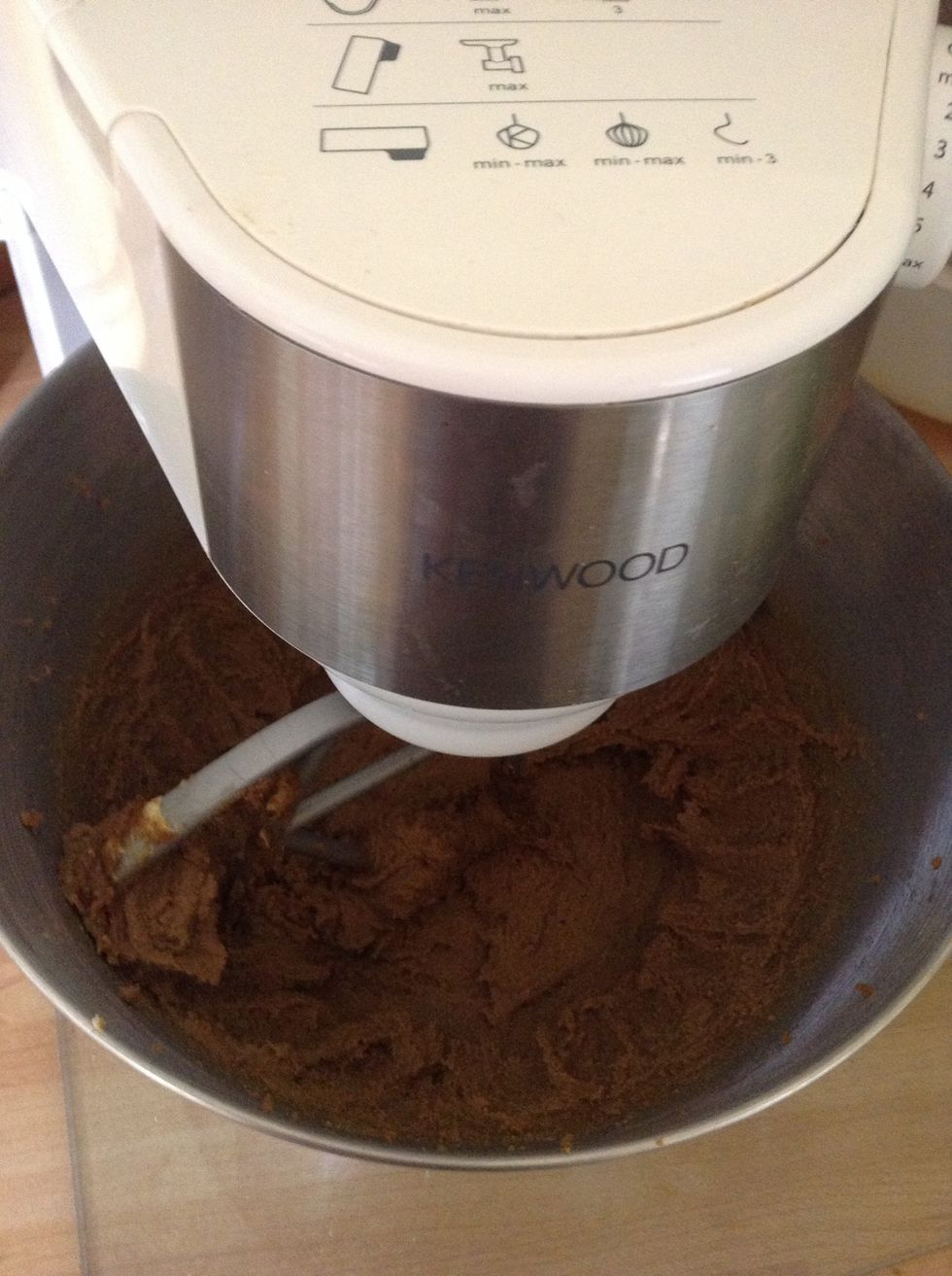 Add your egg and vanilla extract in the bowl with the whisked sugar and butter
Now place your flour, cocoa powder, salt, buttermilk,soured cream into the bowl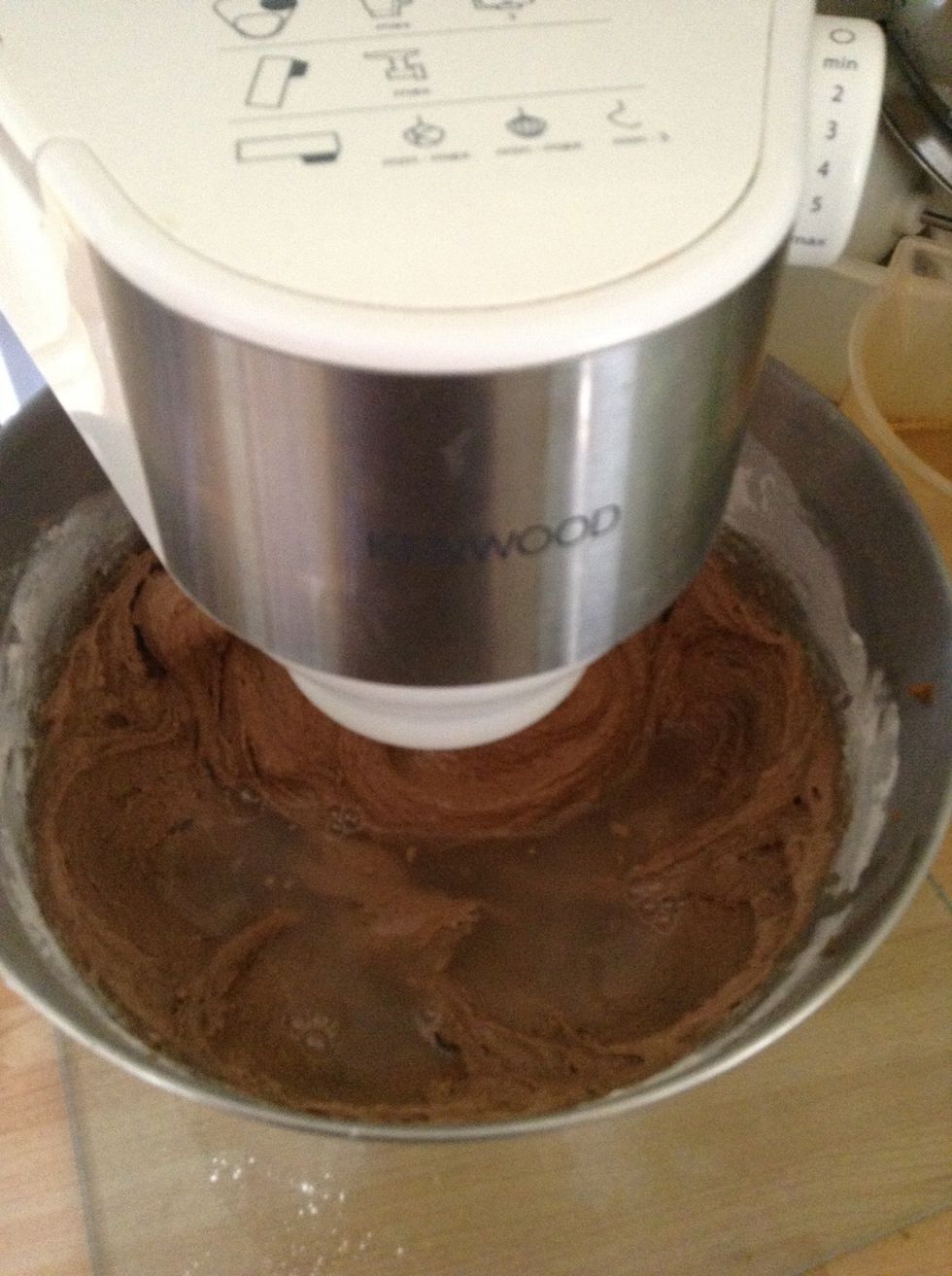 Whisk all of the ingredients until they are combined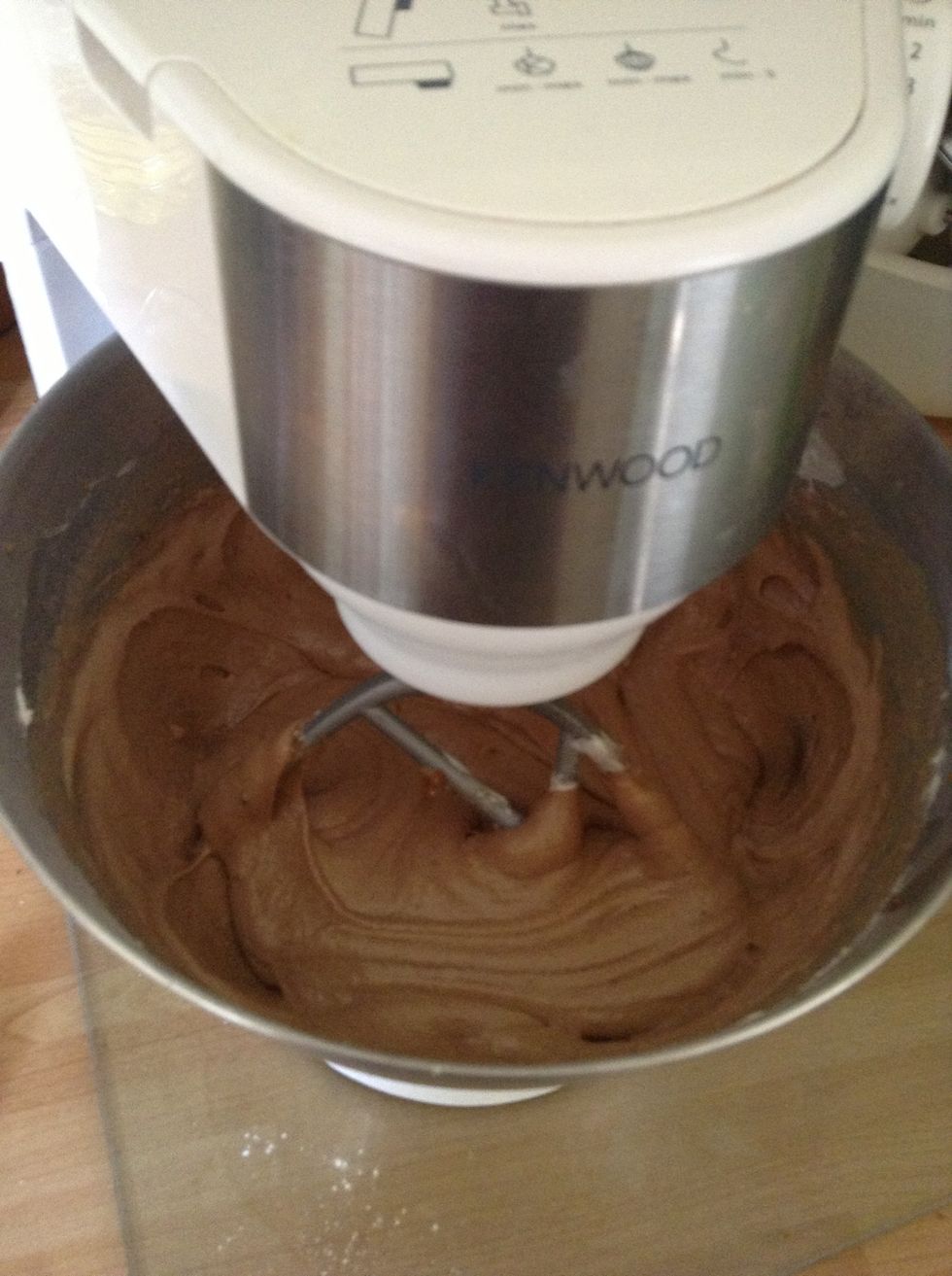 Now add in the hot water and whisk again, this will create a very smooth consistency
Line your whoopie pie tin, I use a 1 cal spray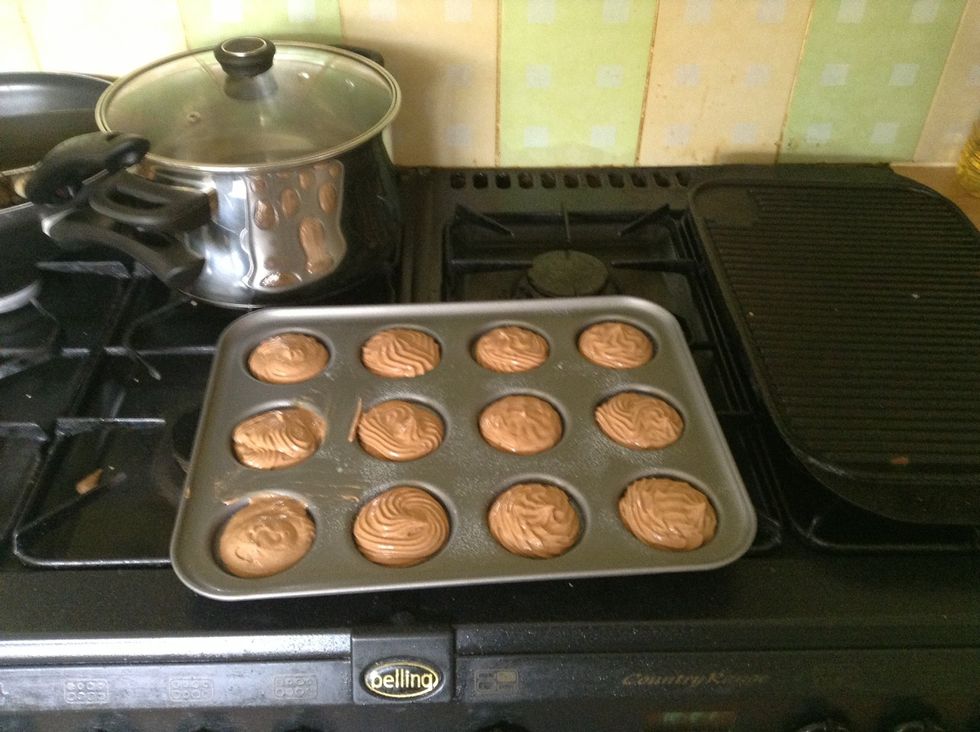 Now pipe your cakes into the whoopie pie tin and leave to rest for 10 mins
Bake in the oven at gas mark 4 for 10 mins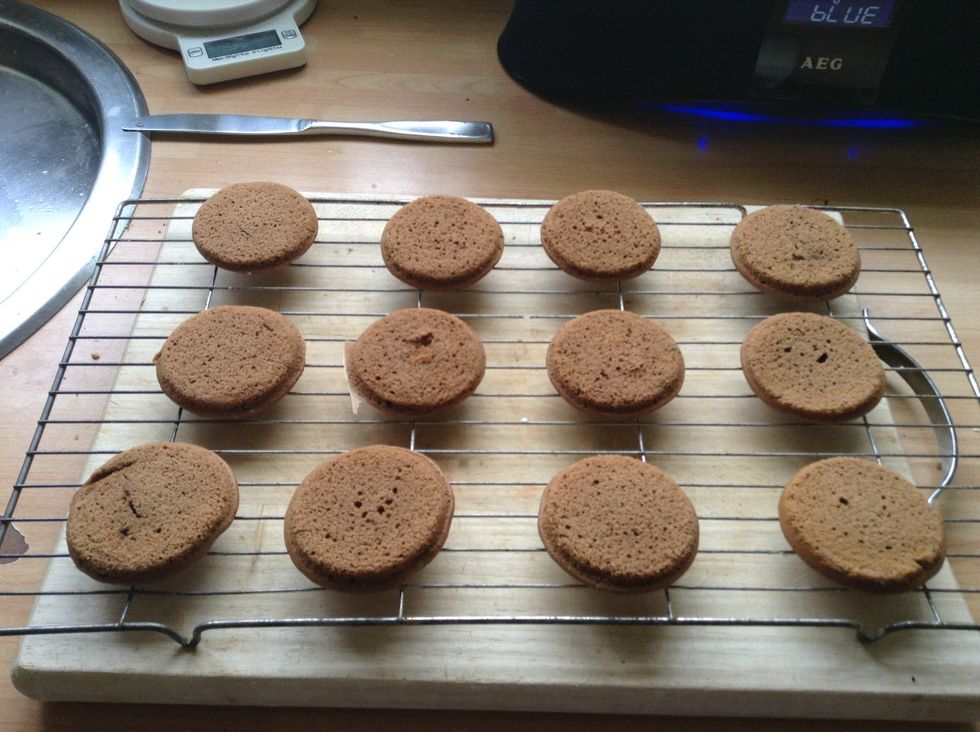 Once out of the oven turn the pie tin out on a wire rack and allow them to cool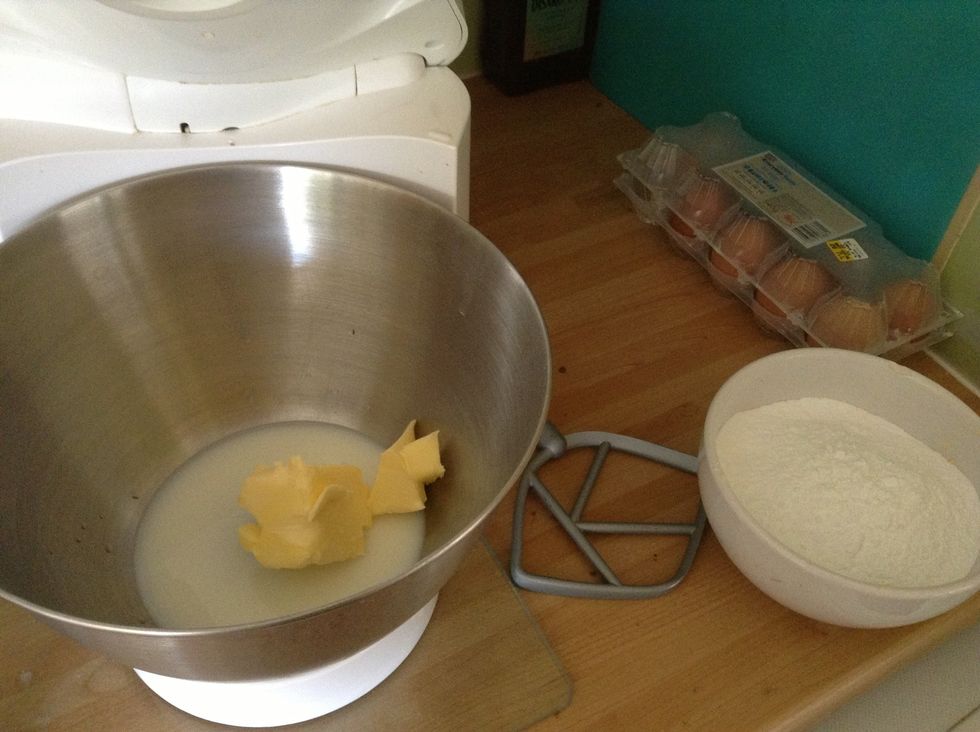 Now for the cookie crumb filling , place your butter and milk in the mixing bowl and weigh out your icing sugar
Whisk all the ingredients together to crate a smooth cream like consistency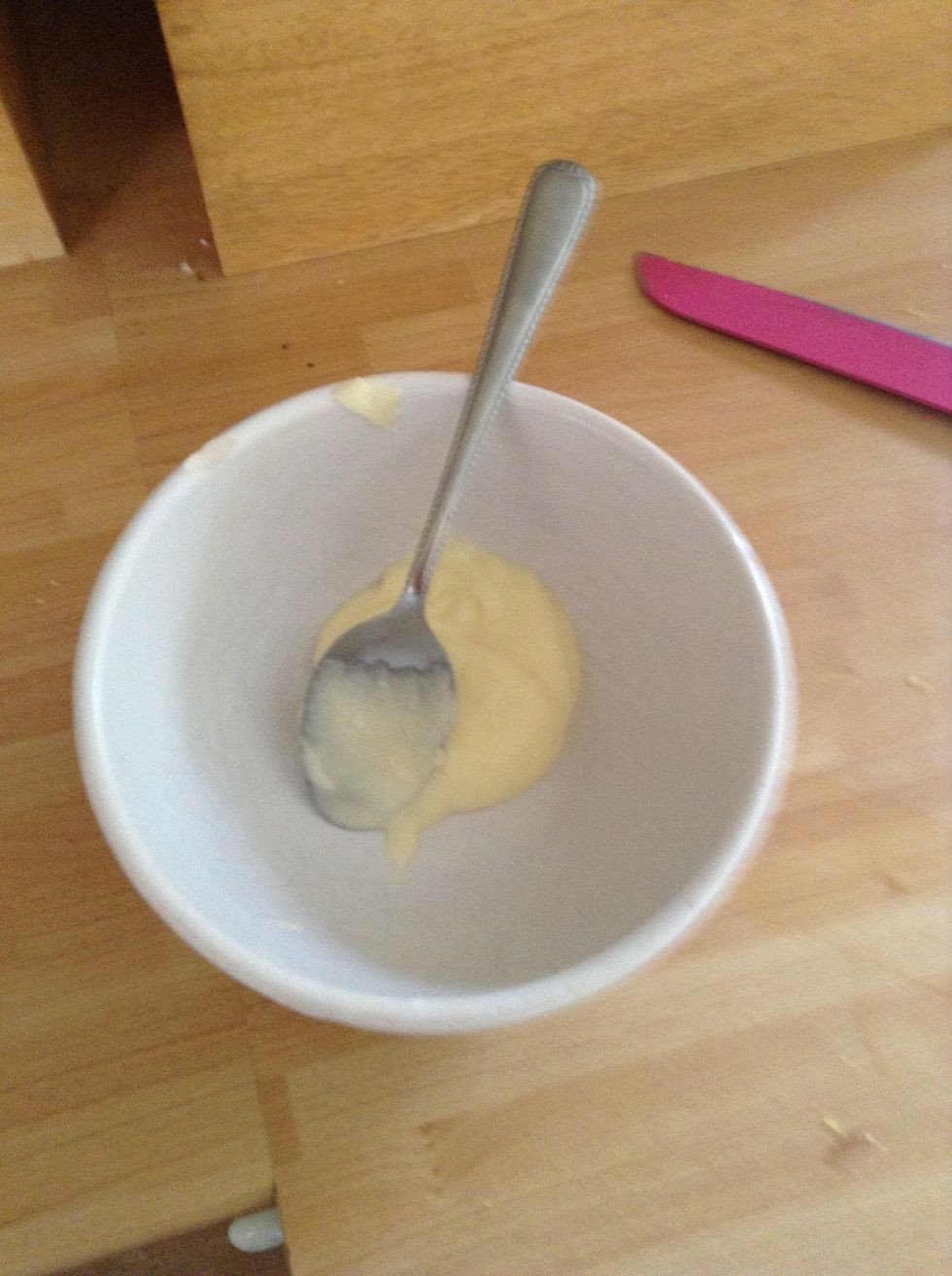 Remove 3 table spoons of the mixture and place in a bowl to the side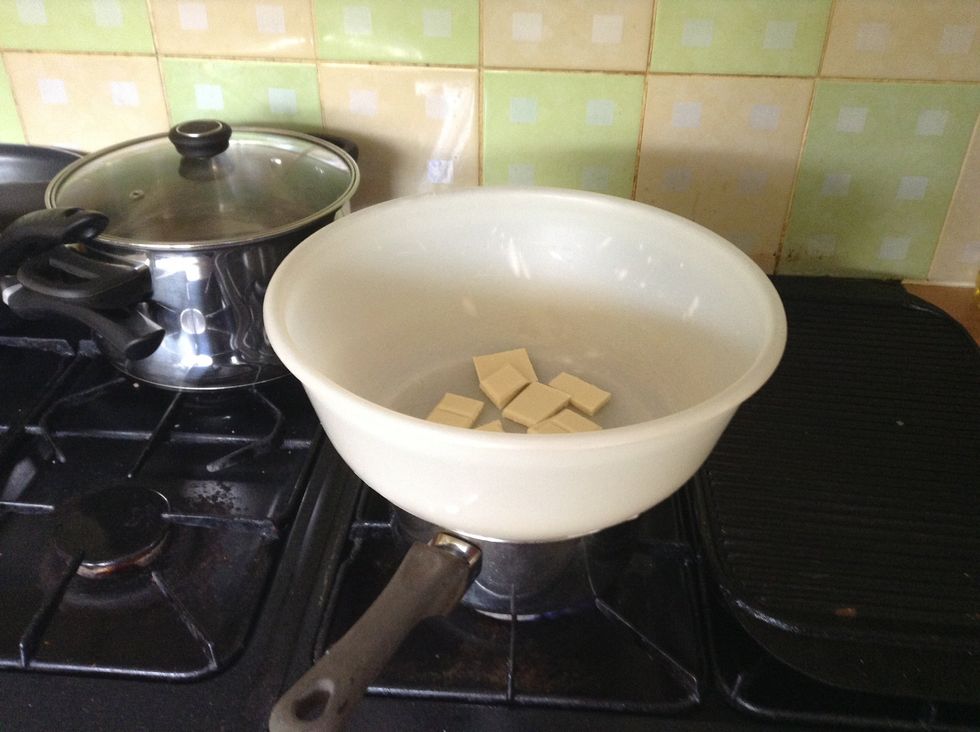 Melt your white chocolate over a pan with water inside it
Add the cocoa powder in the cream mixture and mix together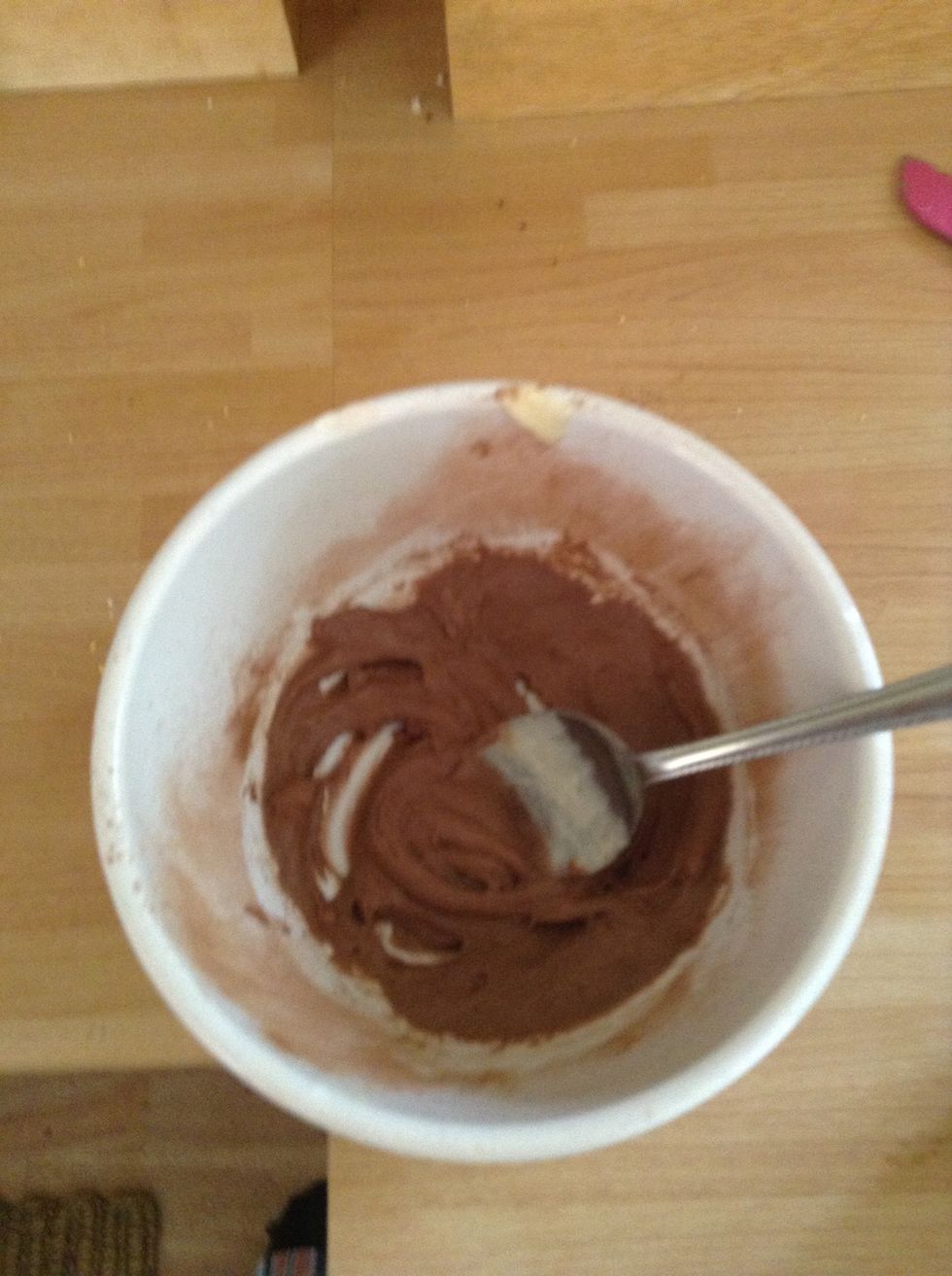 This is how it should look
Fully melt your chocolate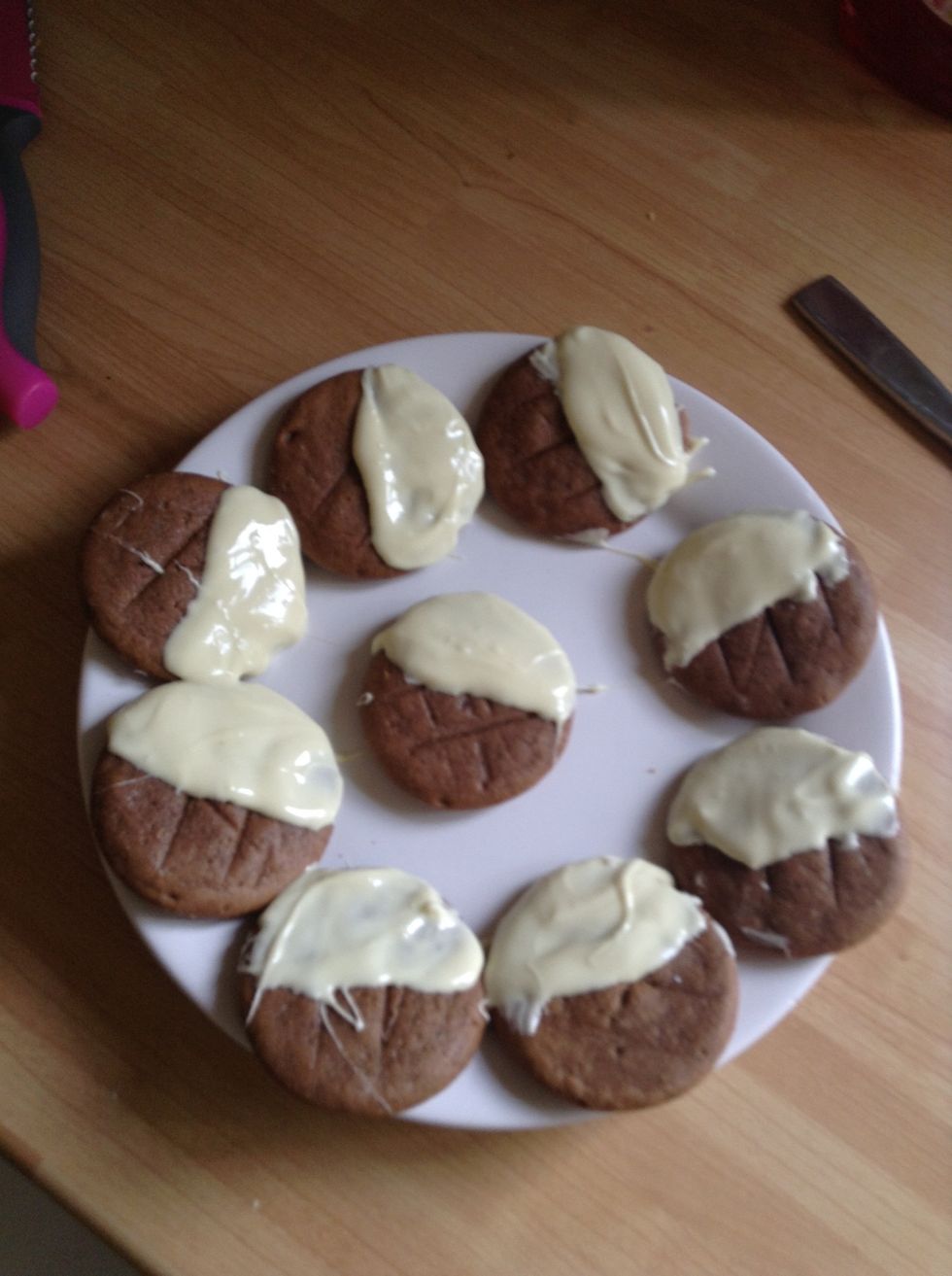 Cover half the tops of your pies with the white chocolate, this bit is messy there is no clean way to do it :)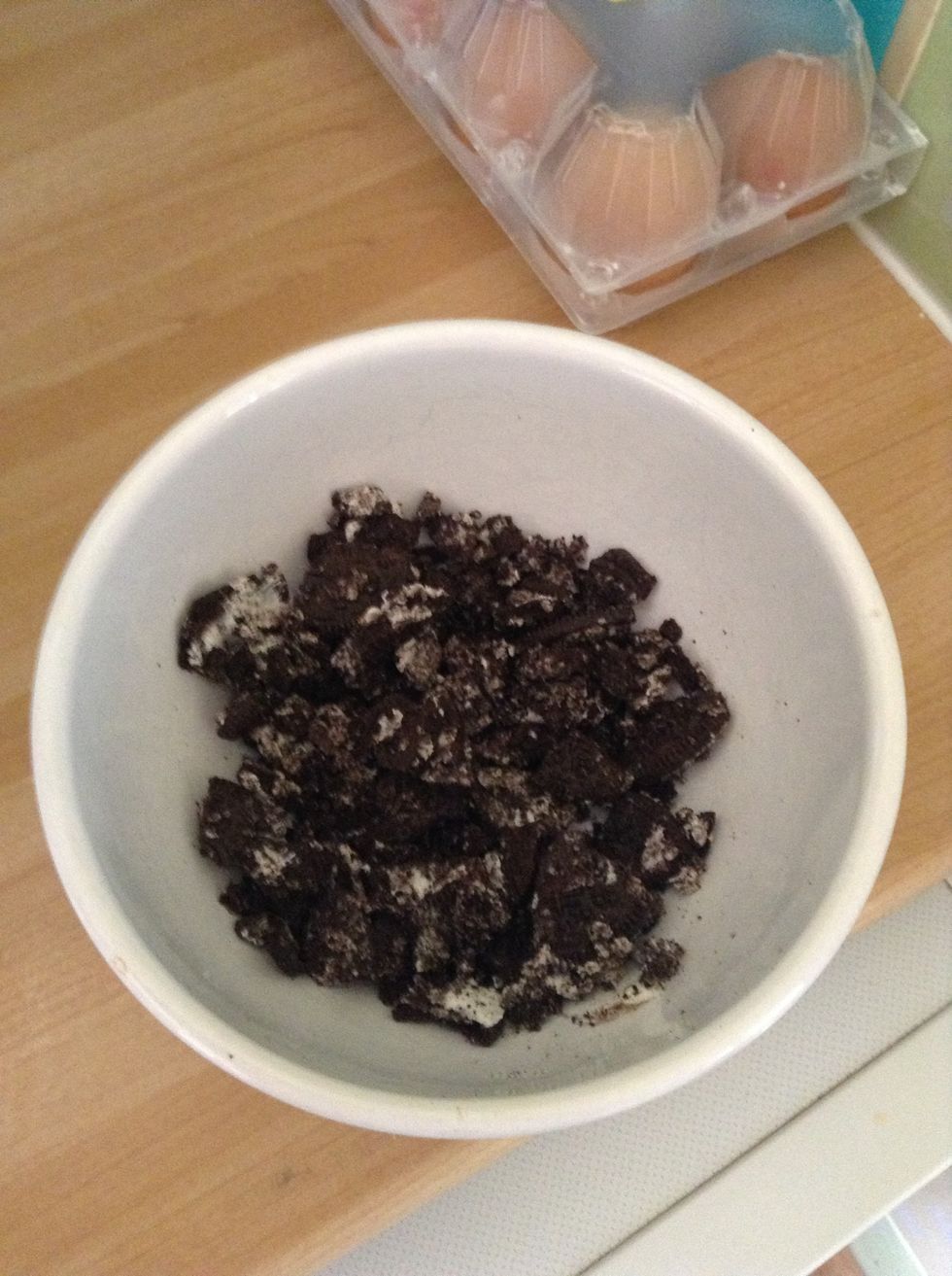 Mash up the 50g off Oreo cookies in a bowl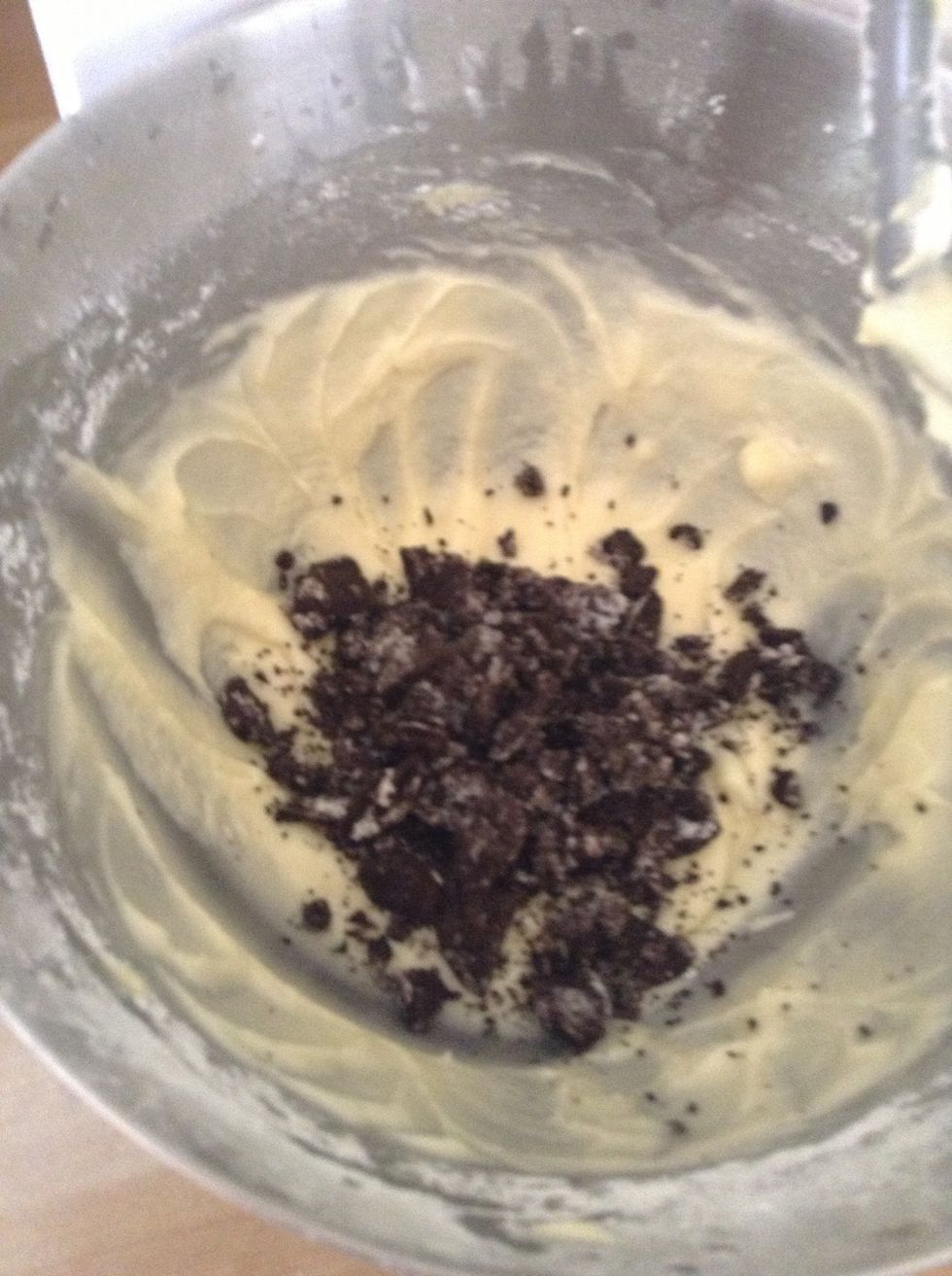 Add this to the main cream mixture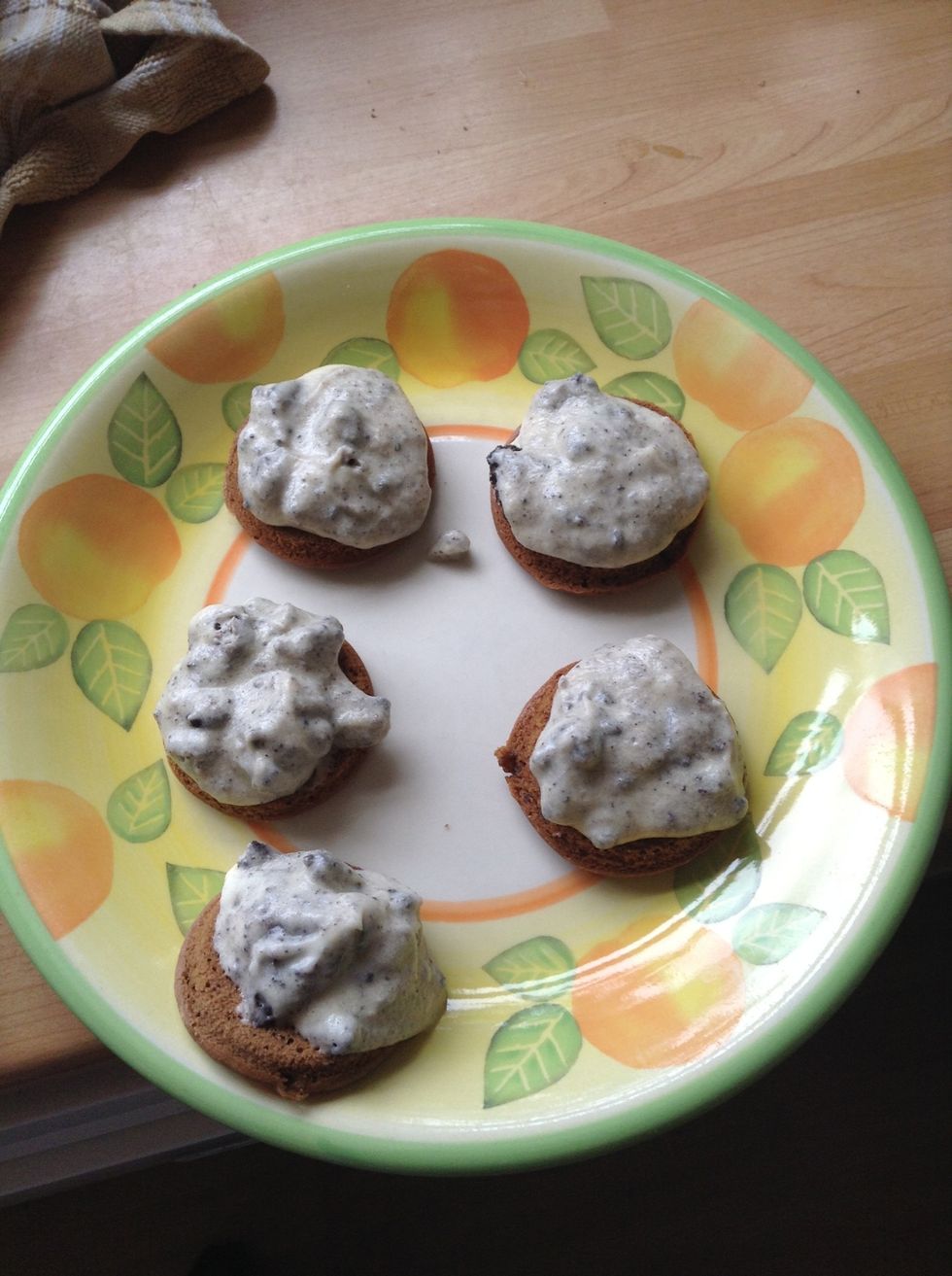 Then place the cookie crumb filling on the bottom half of the whoopie pies
Place the chocolate cream u made earlier into a piping bag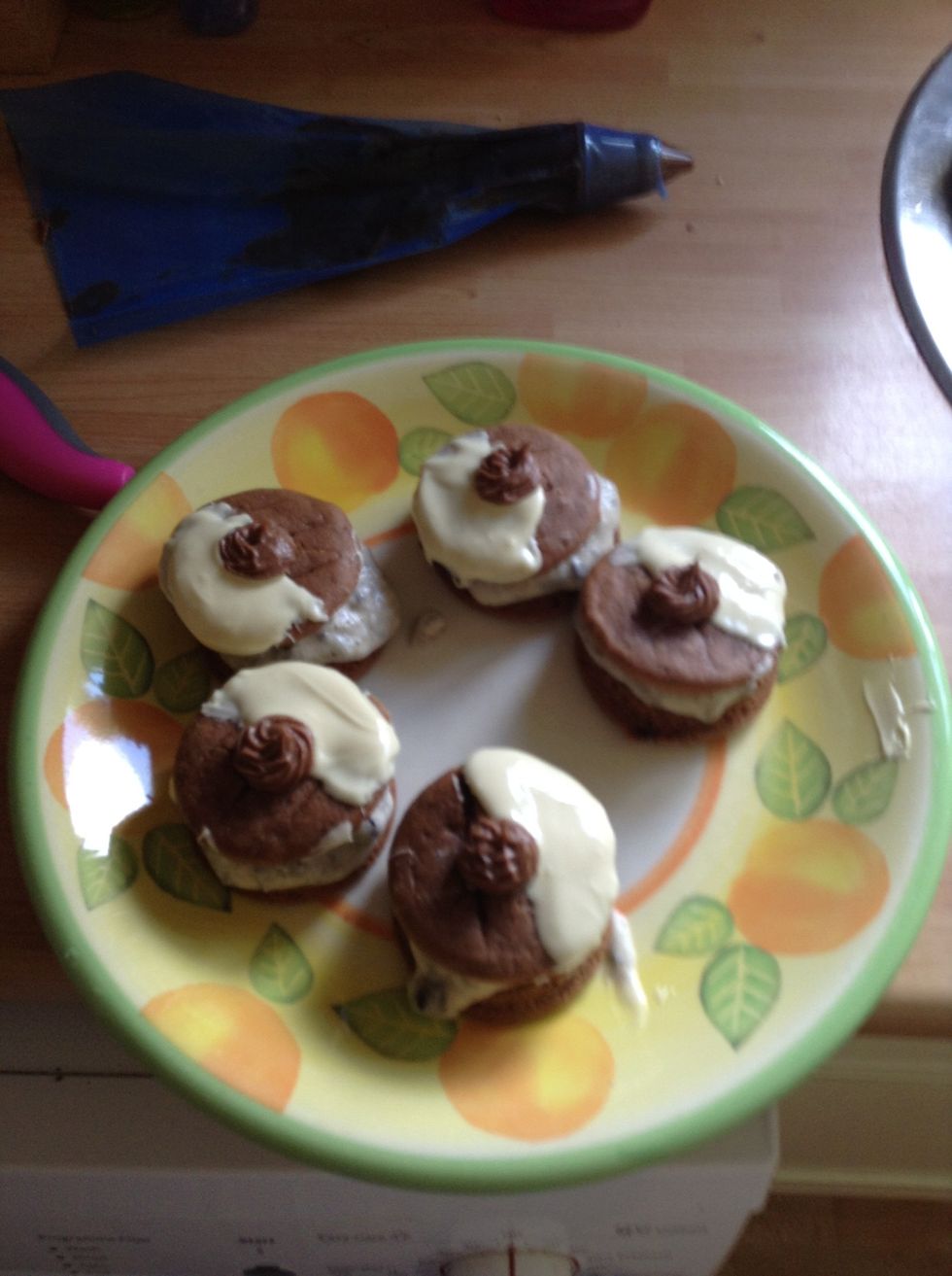 Add the top half's to the bottom half's and pipe on the chocolate filling onto the centre of the top pie
Cut up your 6 cookies in to quarters, don't worry if they are not perfect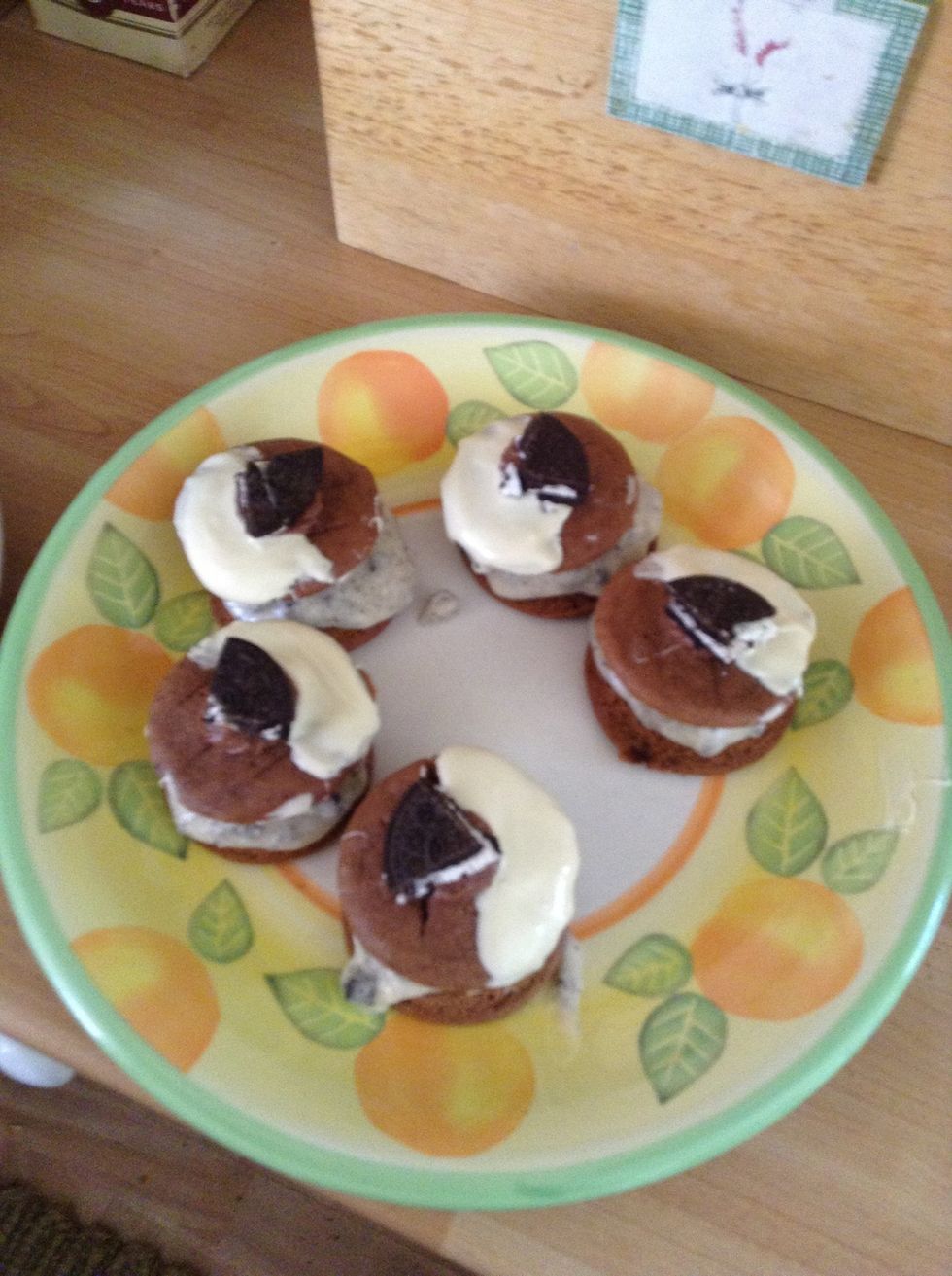 Add on the Oreo cookies to the tops of the pies
The pies are now ready to eat, why not have them with a ice cold glass of milk enjoy!!!!
125.0g Unsalted Butter
200.0g Dark Soft Brown Sugar
1.0 Large Egg
1.0tsp Vanilla Extract
280.0g Self Raising Flour
40.0g Cocoa Powder
1.0tsp Baking Powder
1/2tsp Salt
125.0ml Soured Cream
125.0ml Buttermilk
100.0ml Hot Water - not boiling
Ingredients for Cookie Crumb Filling Below
90.0g Unsalted butter
375.0g Icing Sugar
1.0tsp Vanilla Extract
60.0ml Milk
1.0Tbsp Cocoa Powder
50.0g Oreo Cookies or similar
To Decorate the Pies
150.0g White Chocolate
6.0 Oreo Cookies Cut in Quaters