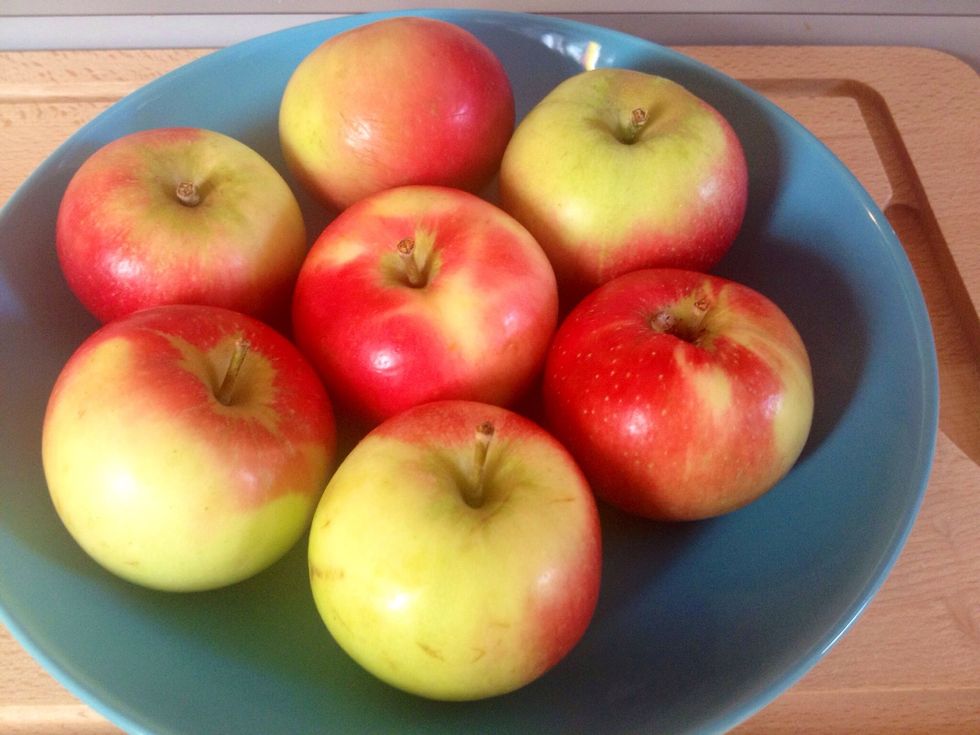 Use locally grown apples, preferably organic.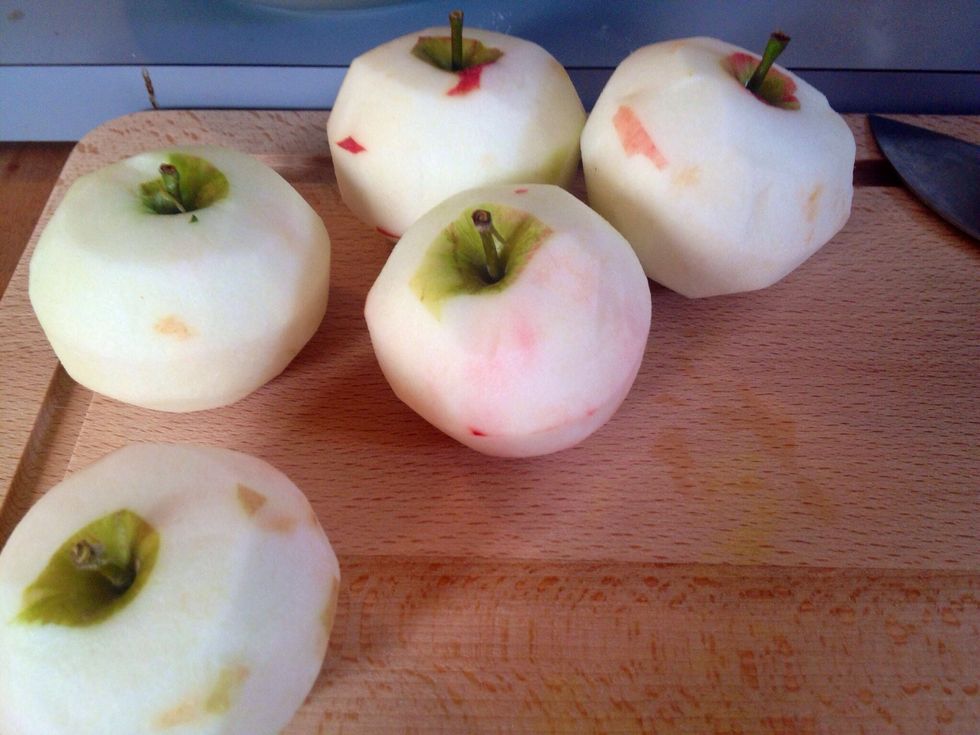 Peel them..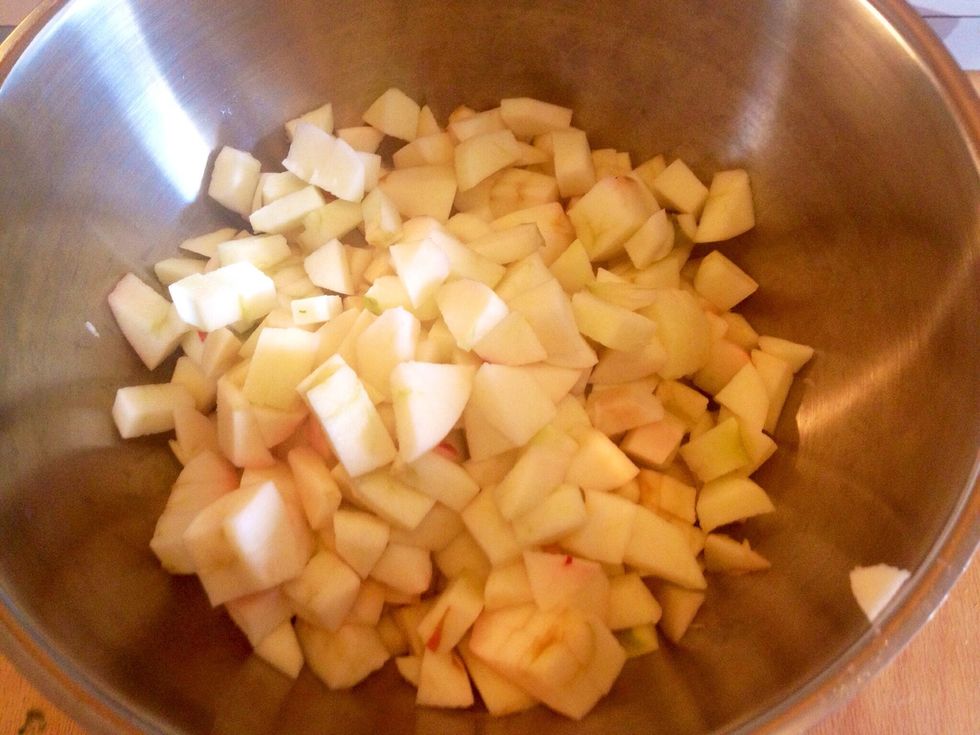 ..and then dice them.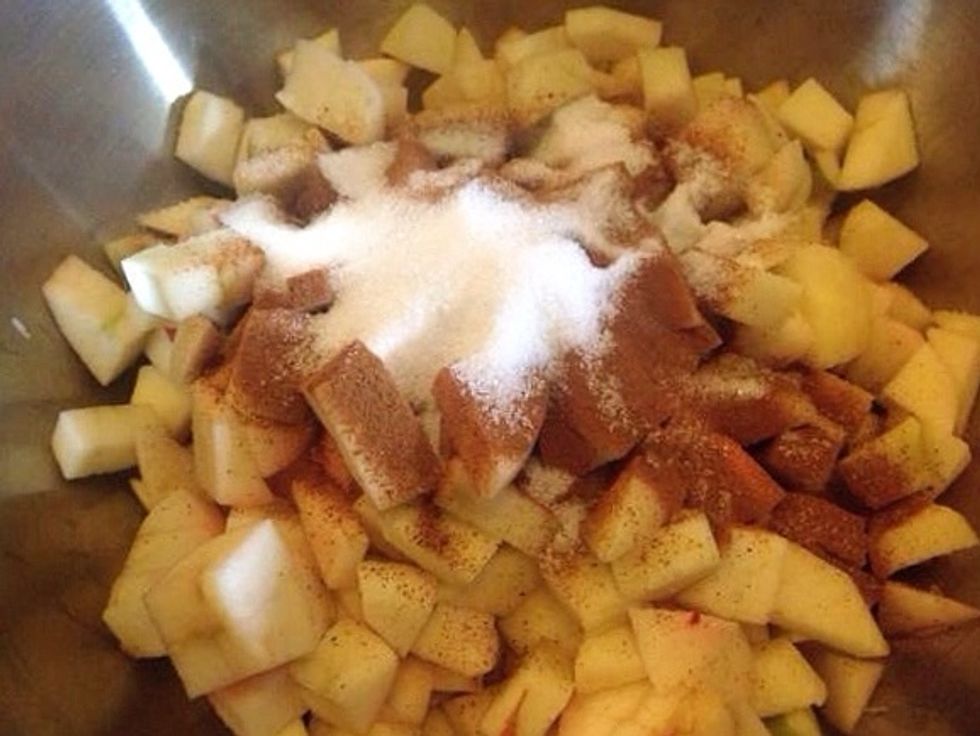 Mix apples with sugar, cinnamon..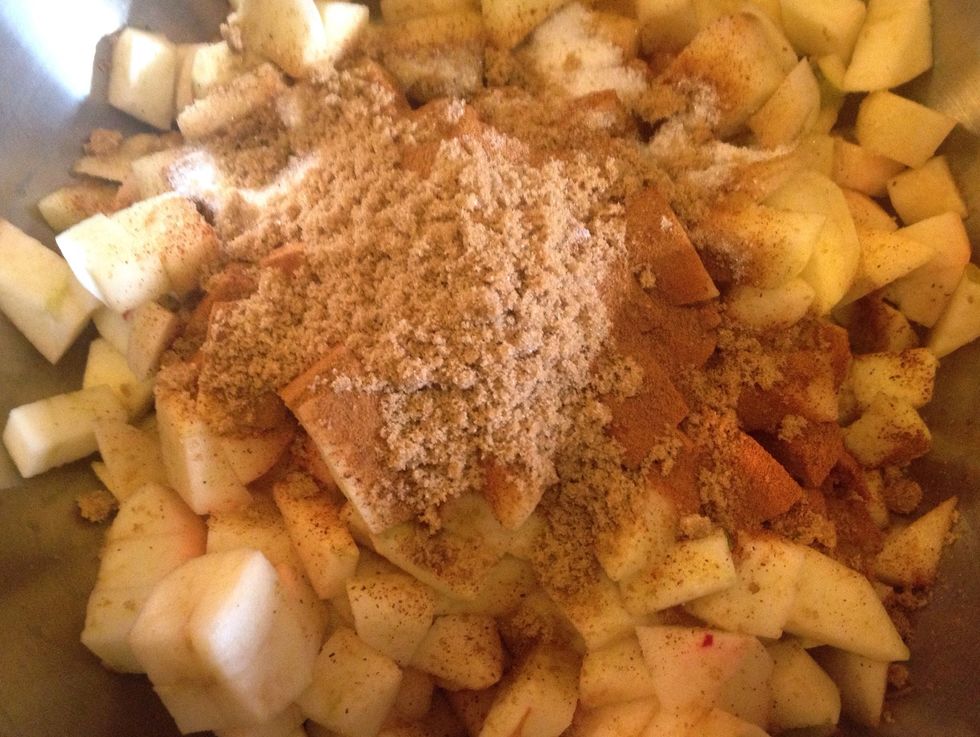 ..and muscovado sugar.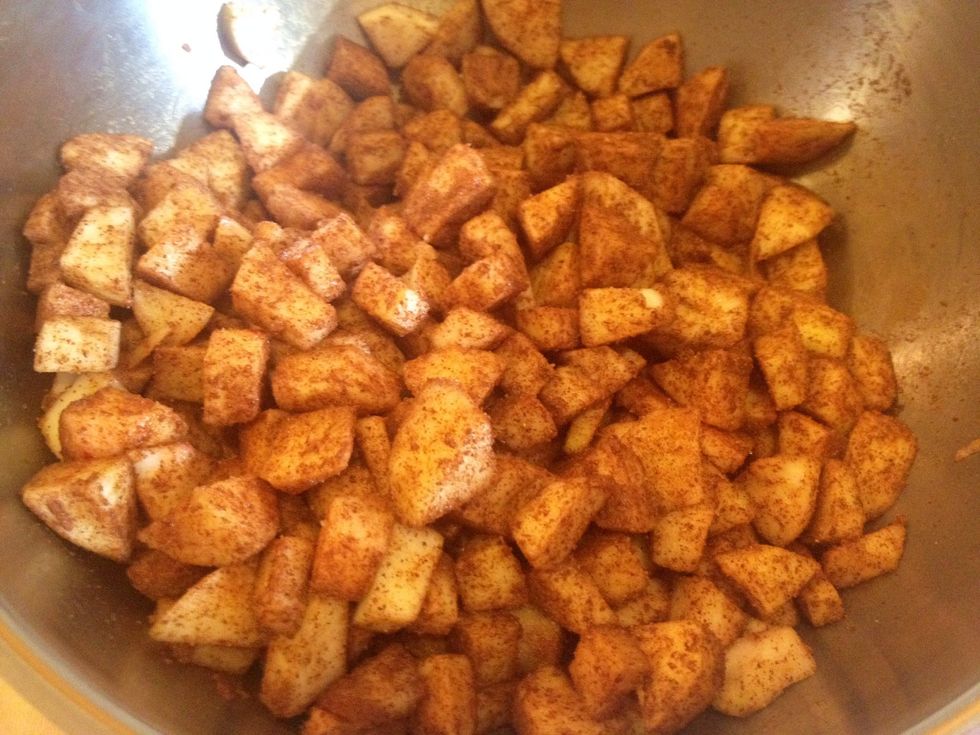 Add the liquor and allow the apples to soak while you prepare the batter.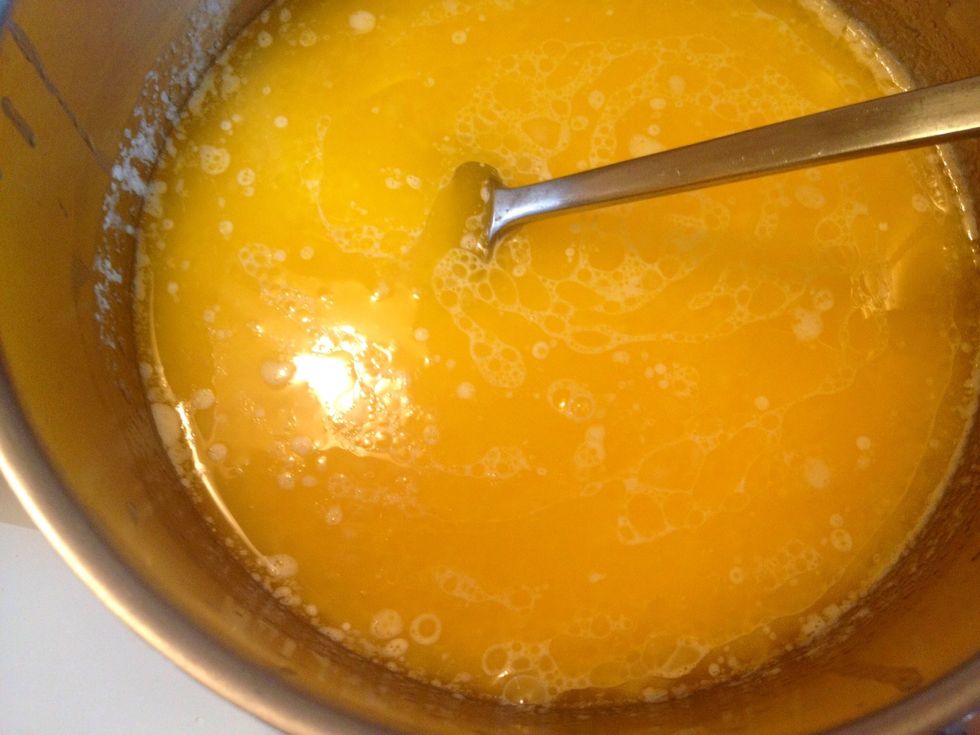 Melt the butter and add the cream.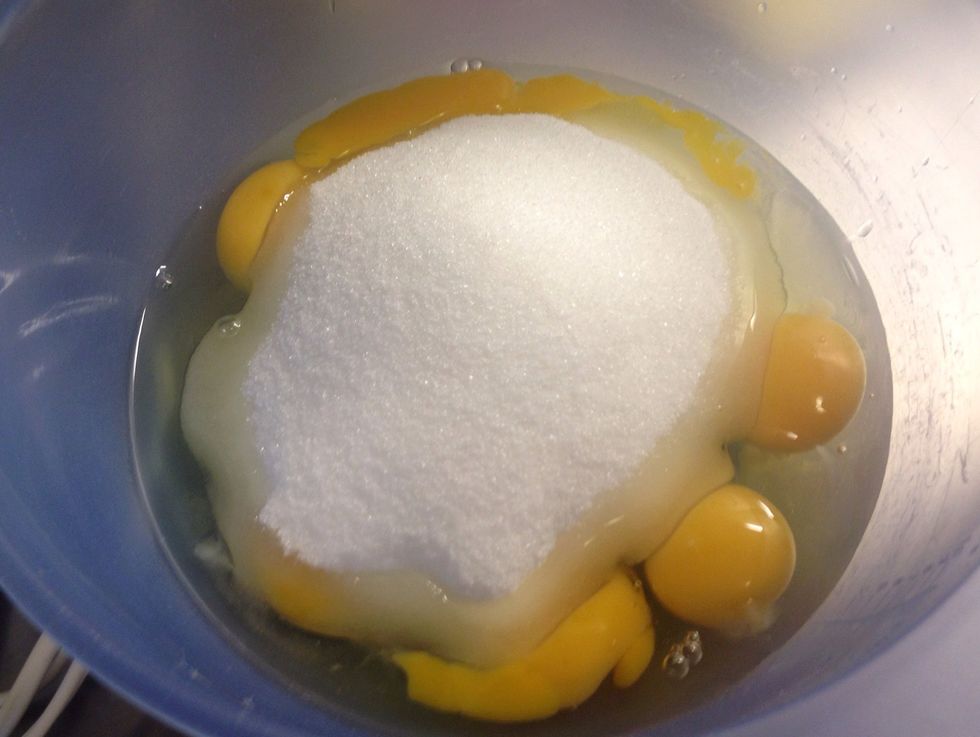 Whisk sugar and eggs.
Add the melted butter and cream to the egg batter.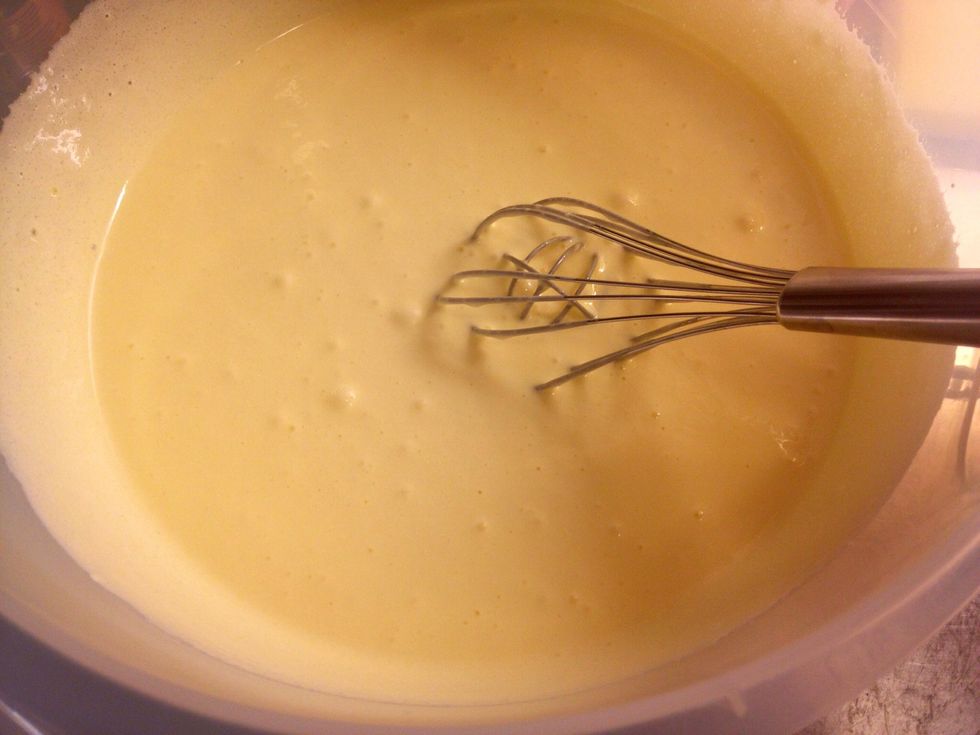 Use a balloon whisk to avoid any lumps.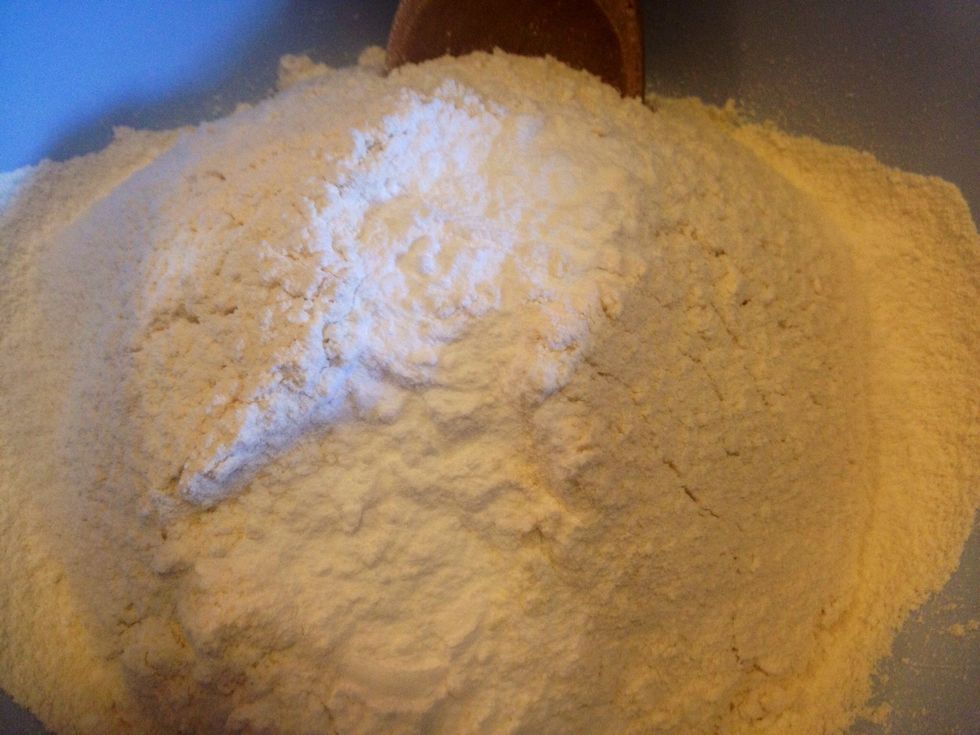 Mix the flour with the baking powder.
Sift the flour and then add It to the batter little by little.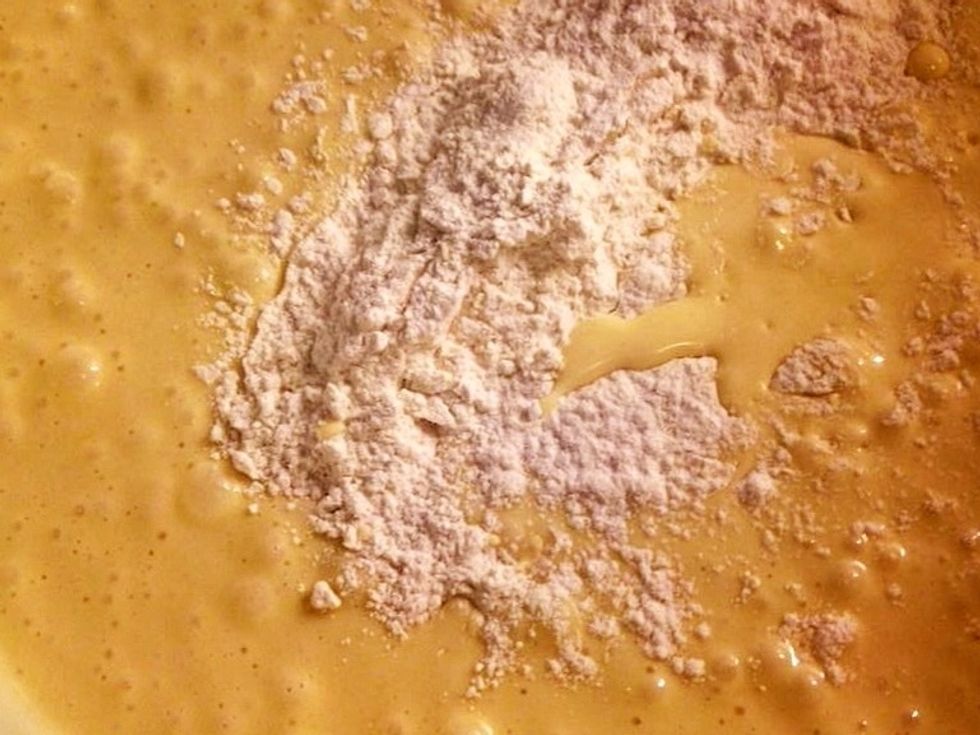 Like so..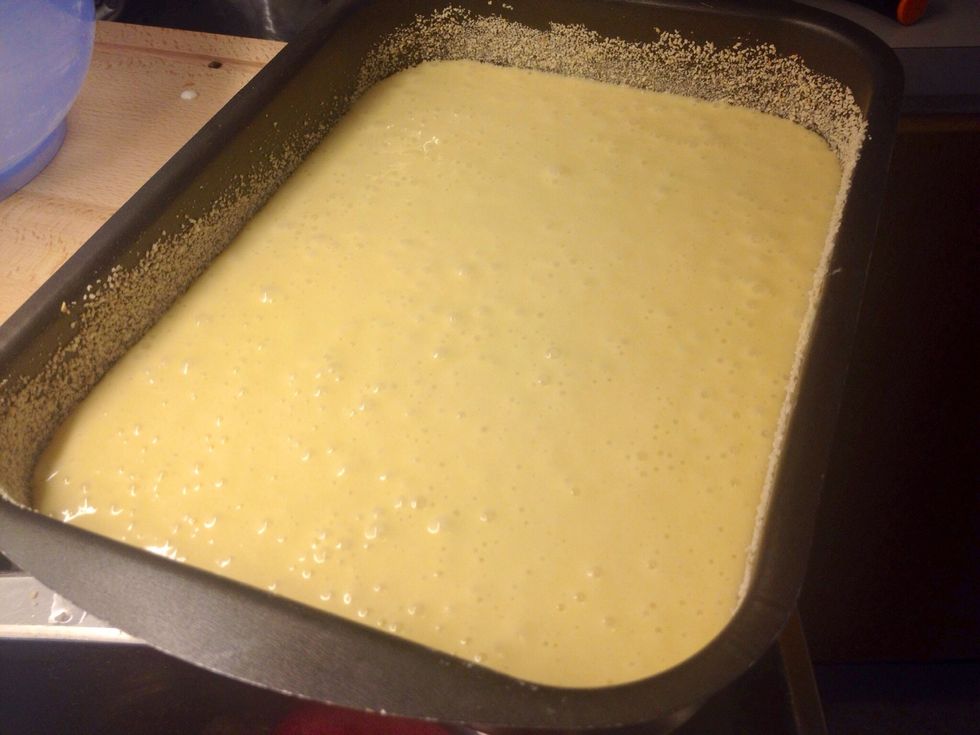 It looks like a lot, because I doubled the recipe which I DON'T recommend, but I was baking for a group of people.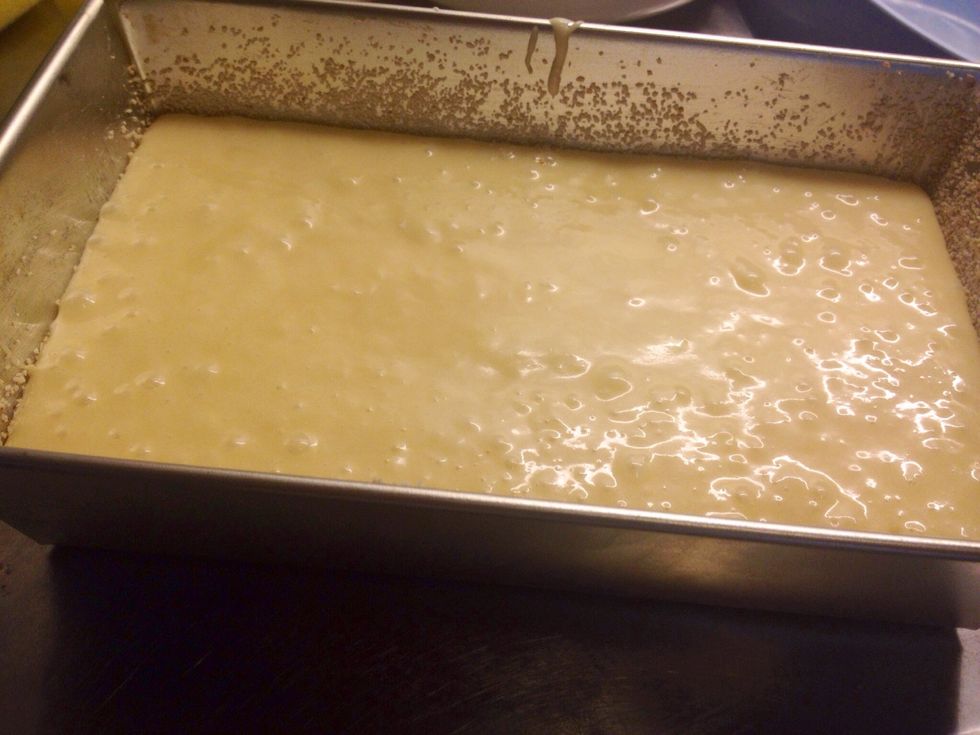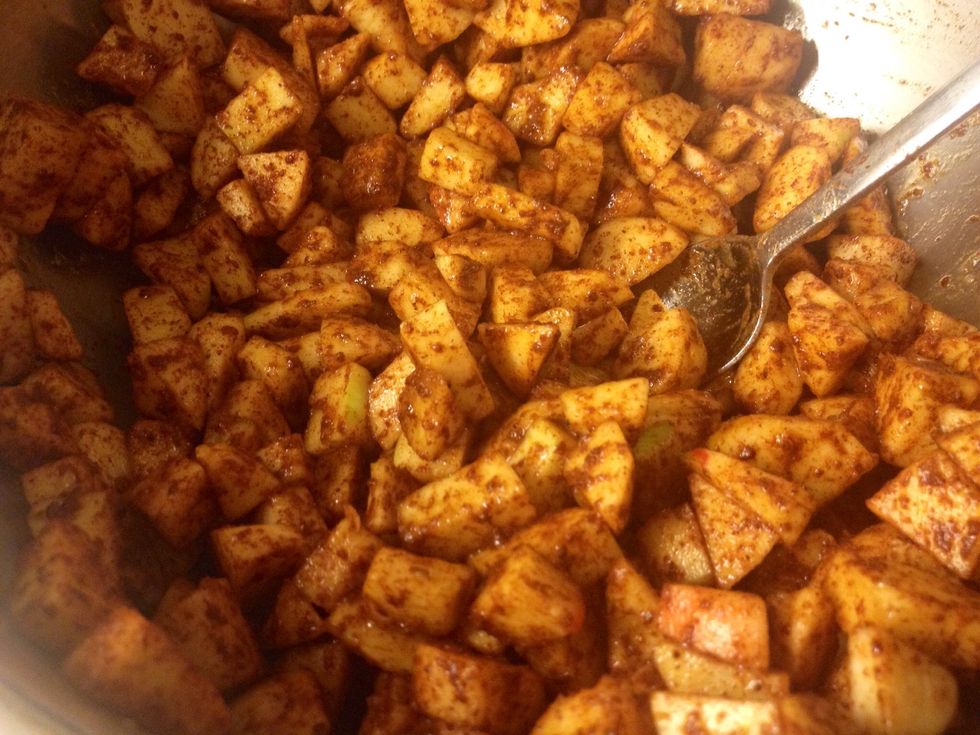 Stick the apples into the batter.
Like so..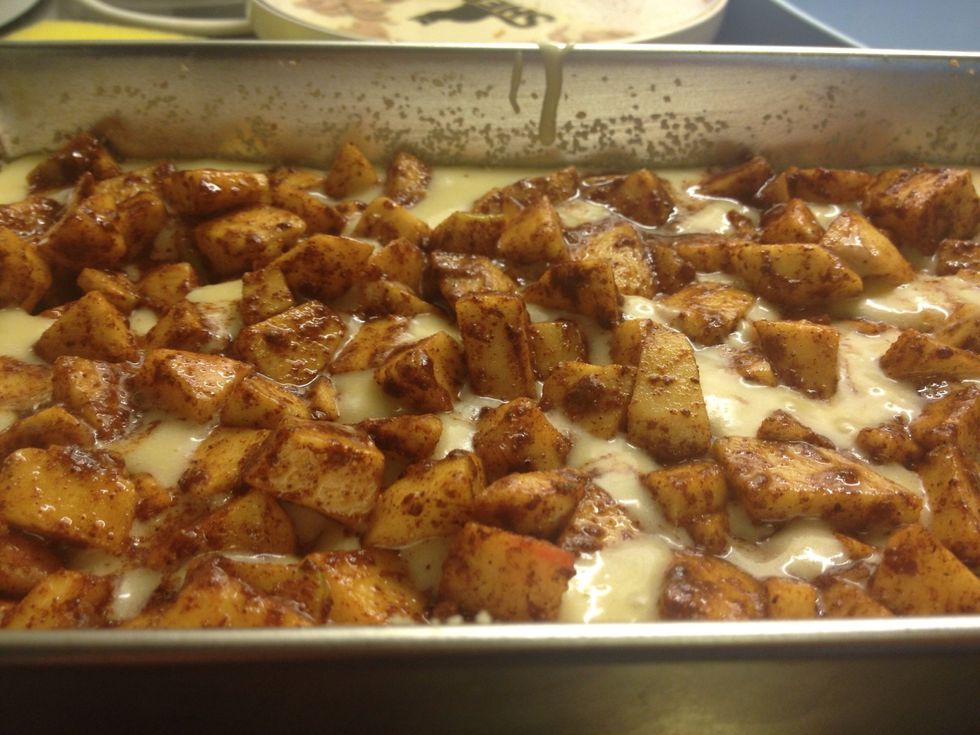 Since I doubled recipe I used two bake tins but you only need one. Don't use a tin that's too big because the cake should have some height.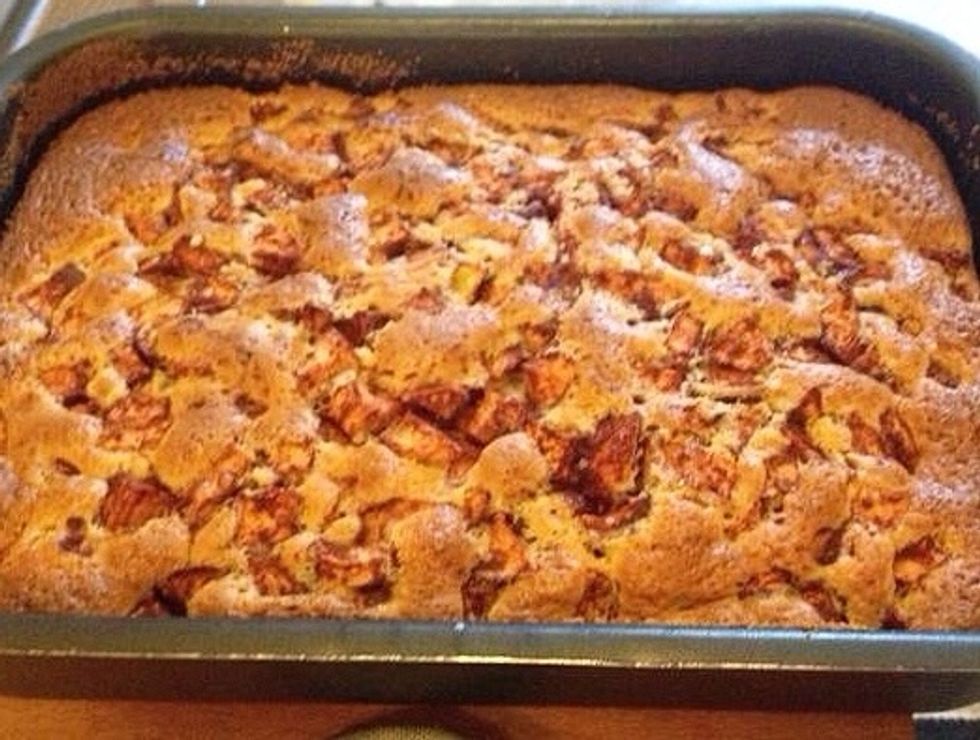 Bake in the oven for about 40 minutes at 175-200 C. If it gets too much color put some foil on it.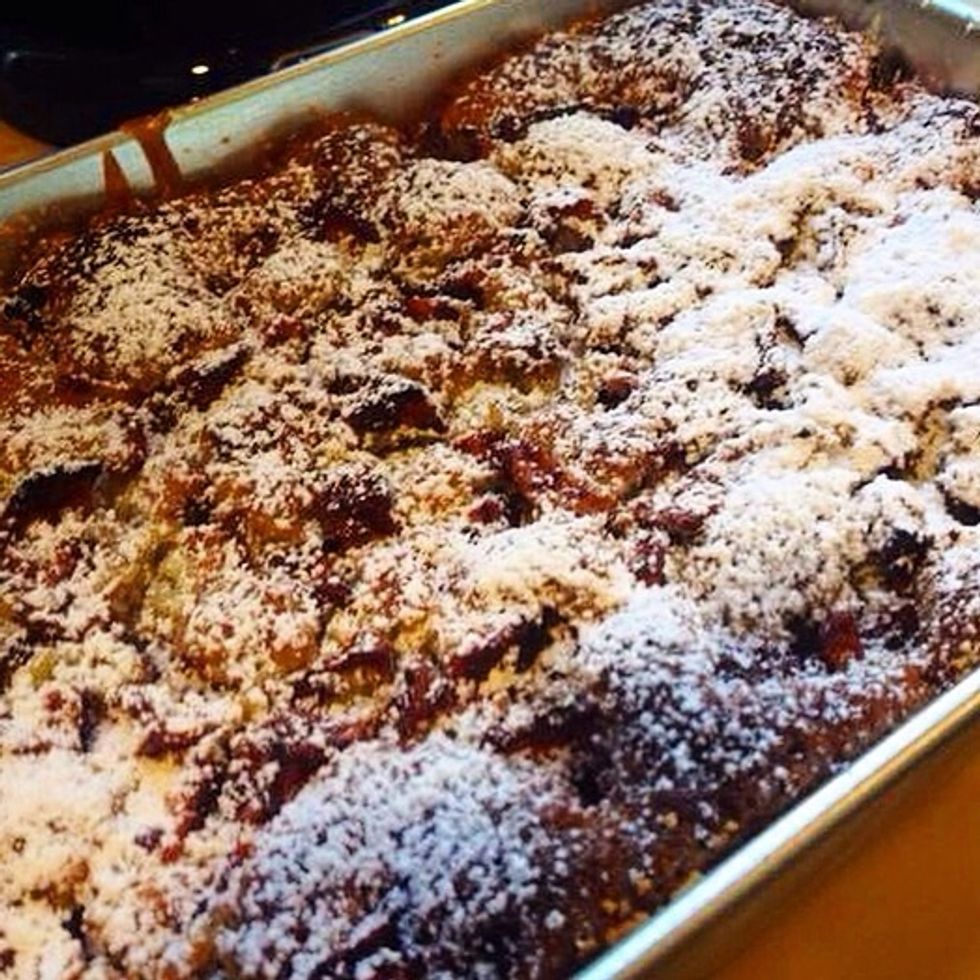 Sift powdered sugar onto the cake before serving. Sorry to say I have no photos of the cake when cut.
5.0 Apples
3.0 Eggs
120.0g Butter
350.0ml Sugar
150.0ml Heavy cream
450.0ml Wheat flour
1/2tsp Baking powder
2.0Tbsp Cinnamon
2.0Tbsp Sugar (adjust amount dep. of the type of apples)
1.0Tbsp Muscovado sugar
2.0tsp Cognac, rum, whiskey or calvados
Karin Siöö
Lives in Sweden. Gets inspiration from trips, blogs & international students I meet at work.