Get all your dry ingredients for your spice ( 125 mL brown sugar, 30 mL flour, 10 mL cinnamon, 30 mL melted butter). Pre heat your oven to 190 C or 375 F.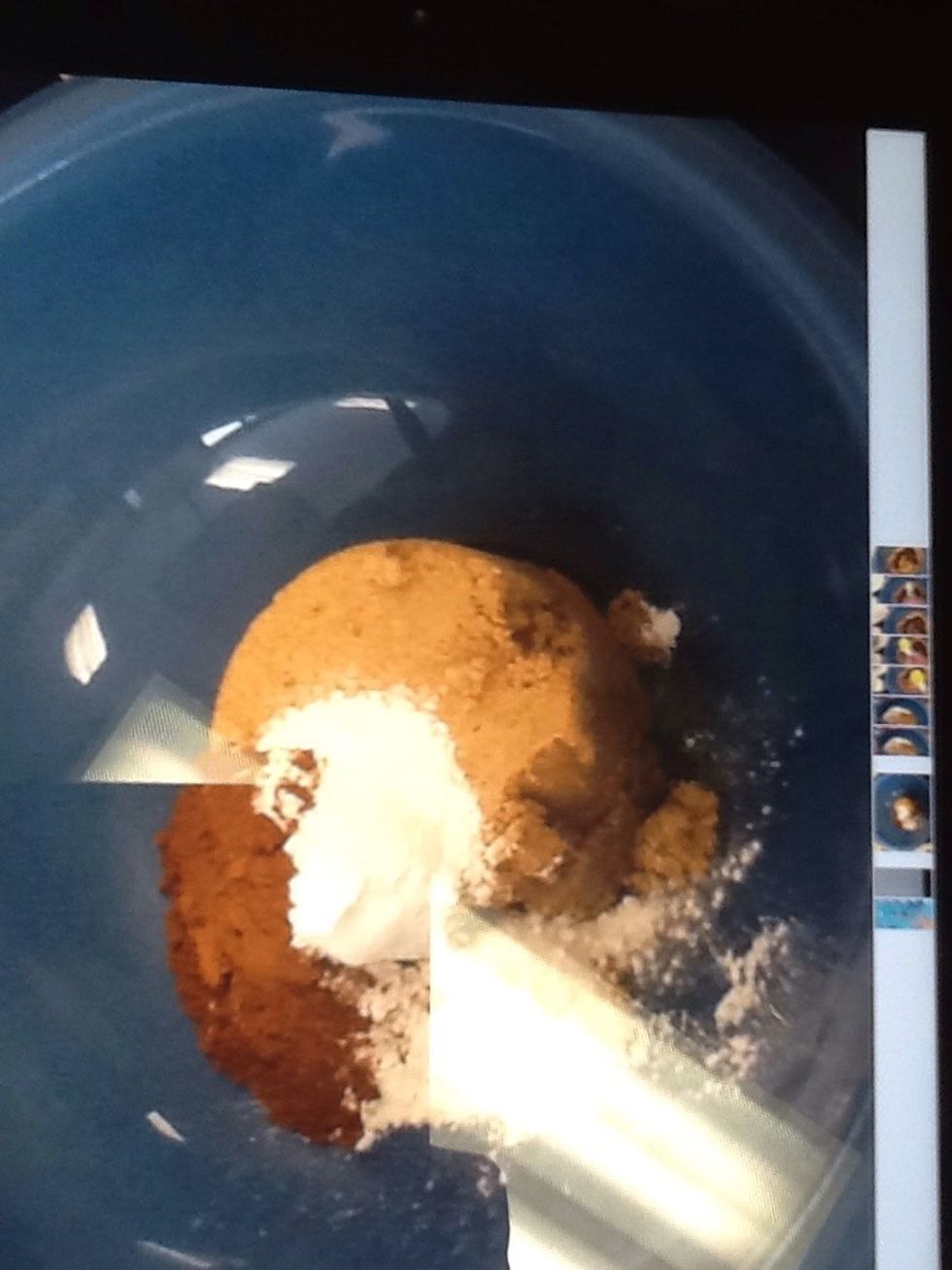 Add all of them in a small mixing bowl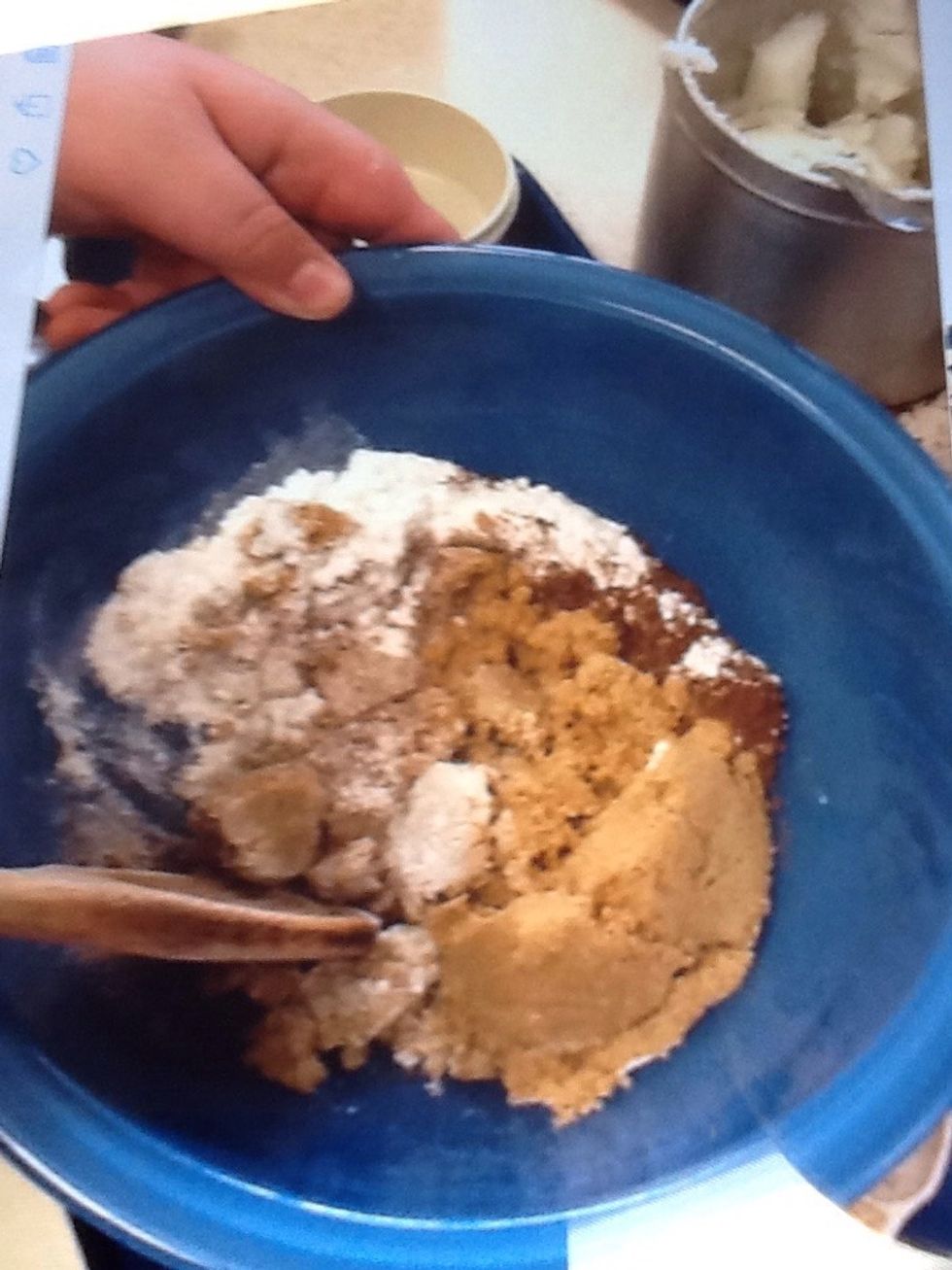 Mix until all ingredients combined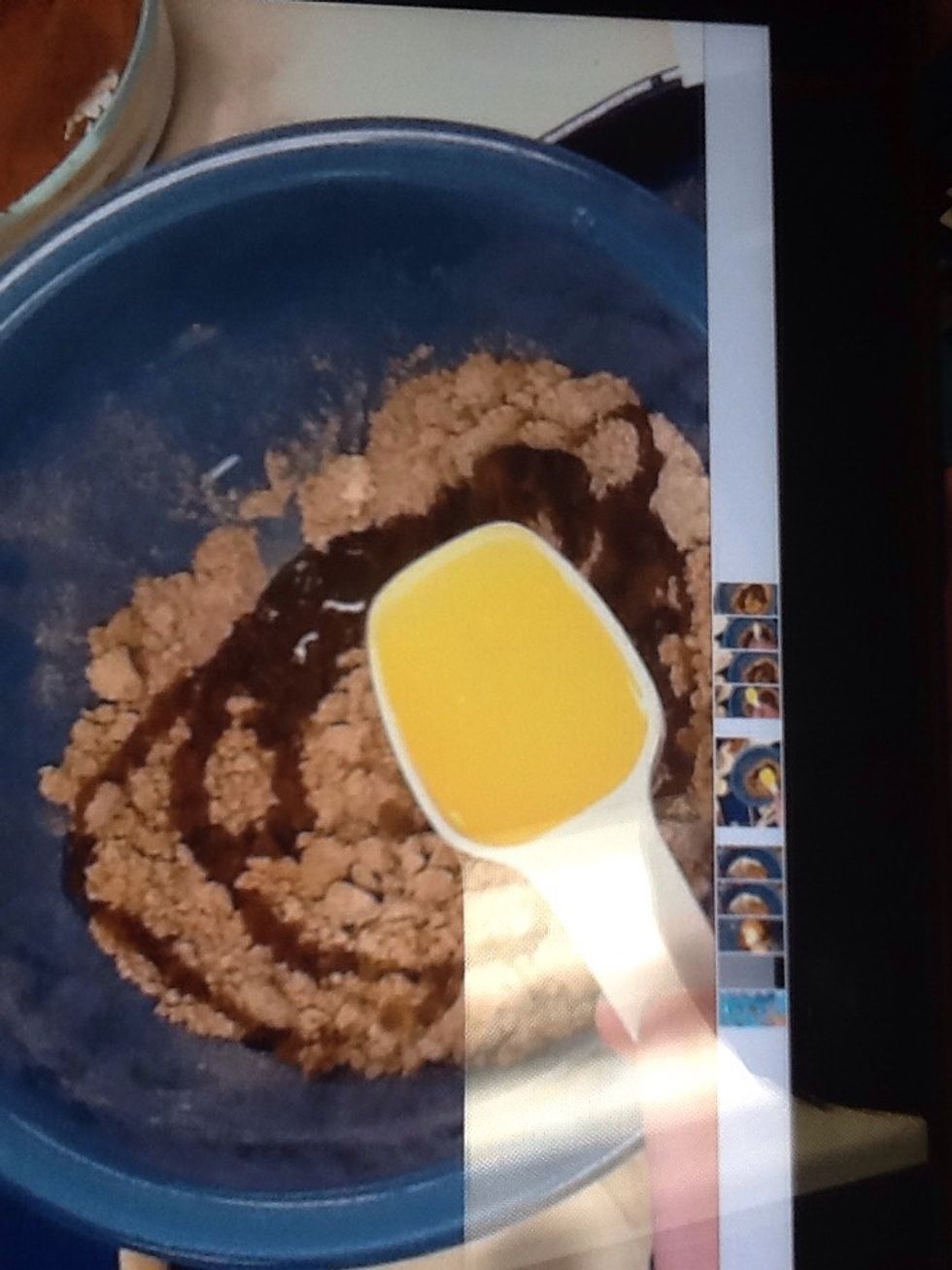 Add your 30 mL of melted butter then mix until no more dry spots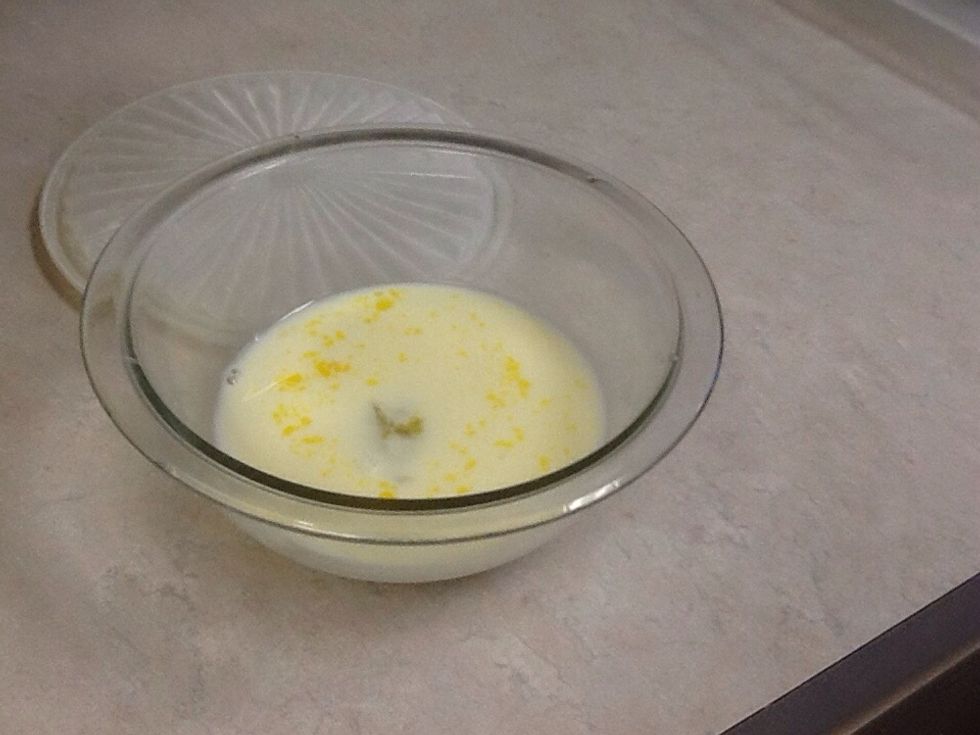 Beat your egg and 125 mL milk. Note: if you tilt your bowl to the side it will be much easier.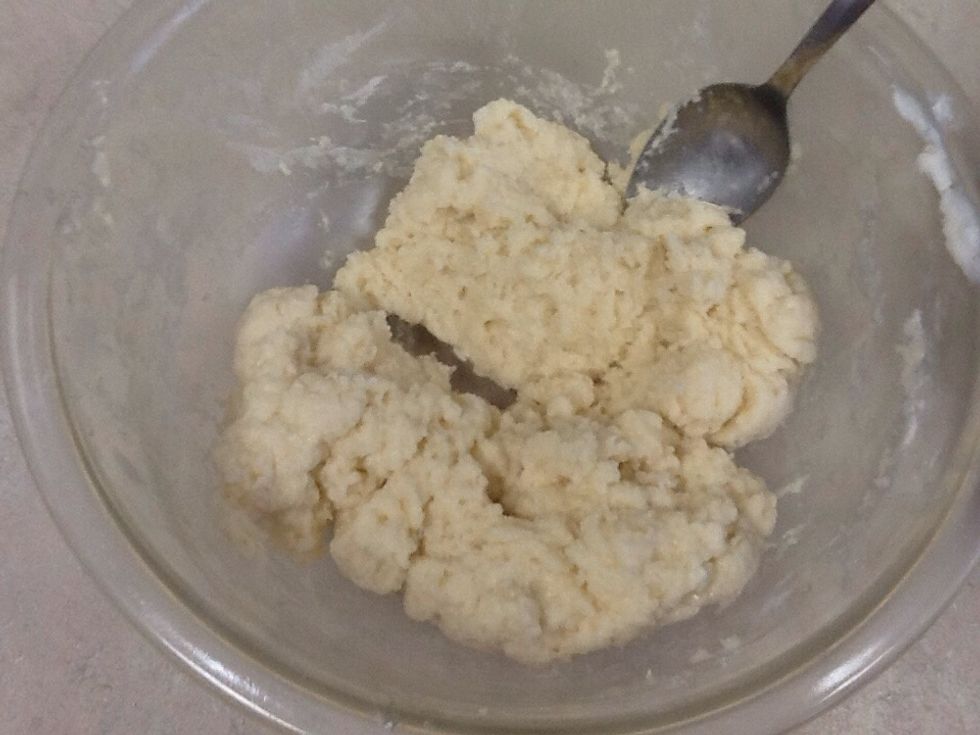 Grab your other dray ingredients (375 mL flour, 10 mL baking powder,125 mL sugar, 1 mL salt) add them into a large mixing bowl. Mix them together with the shortening and the egg and milk mix.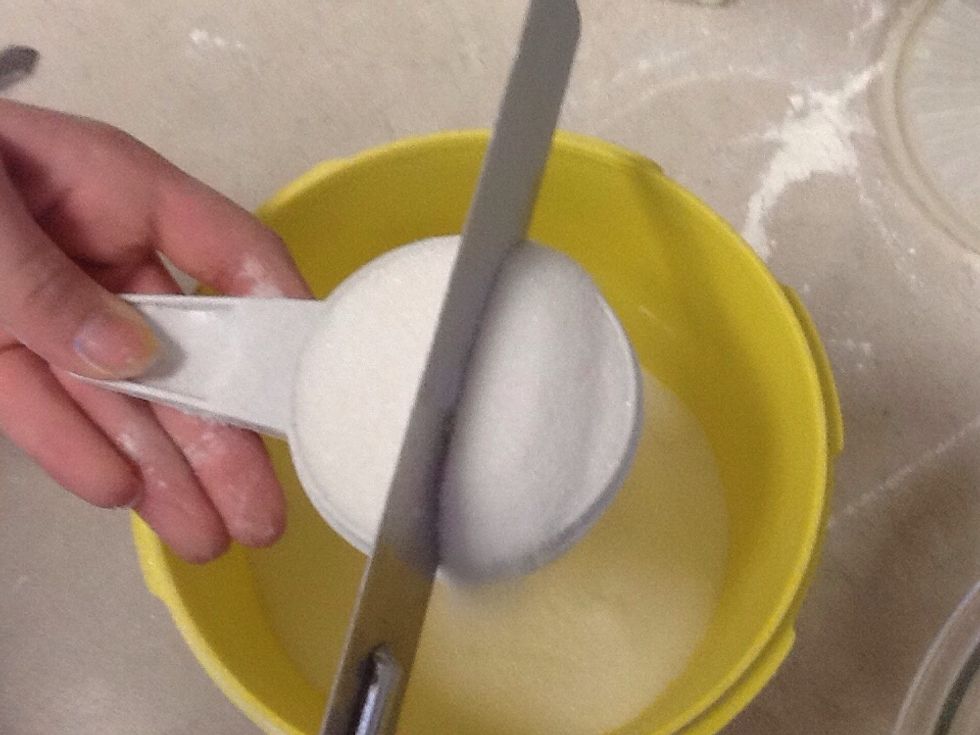 Don't forget to overflow and level off all your ingredients.
Put on layer of your mixed ingredients.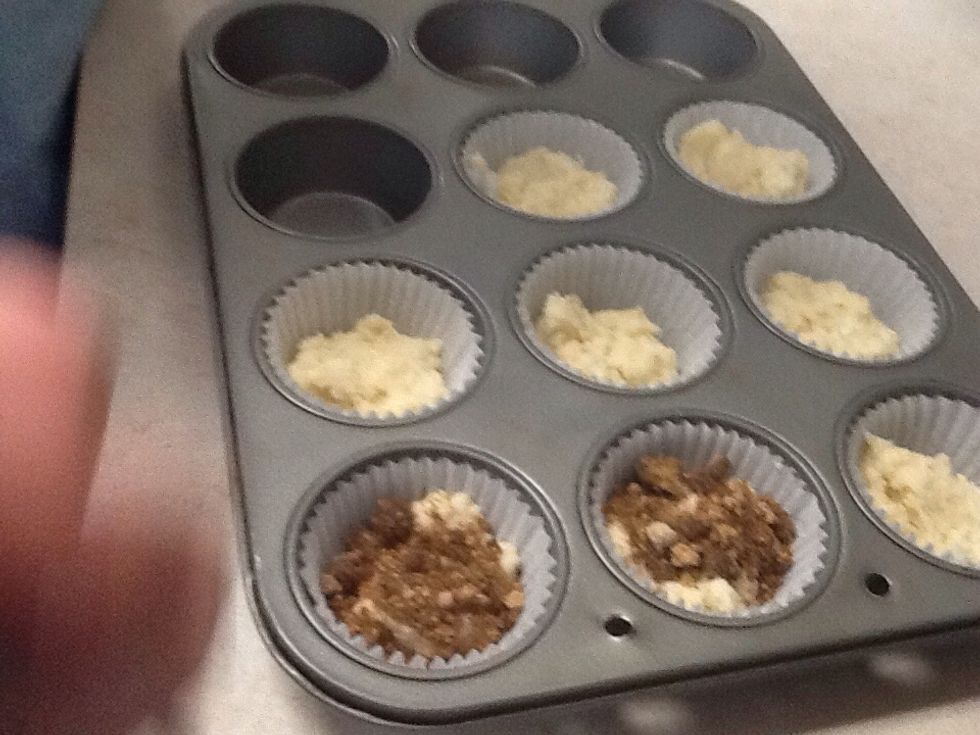 Then put a layer of your spice over it.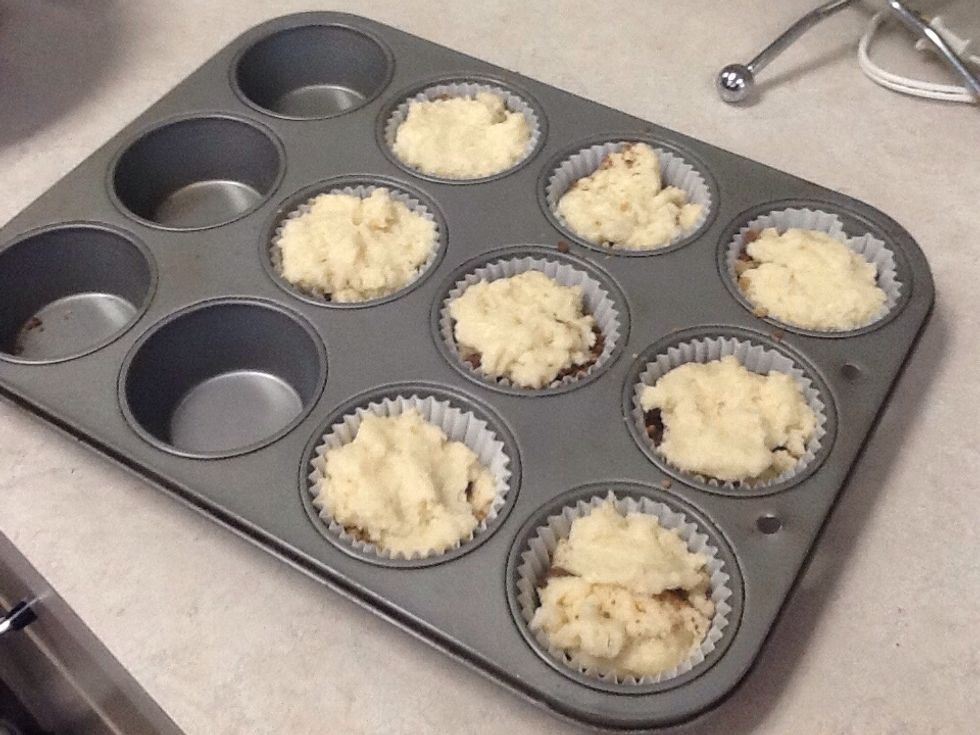 Repeat that step over again.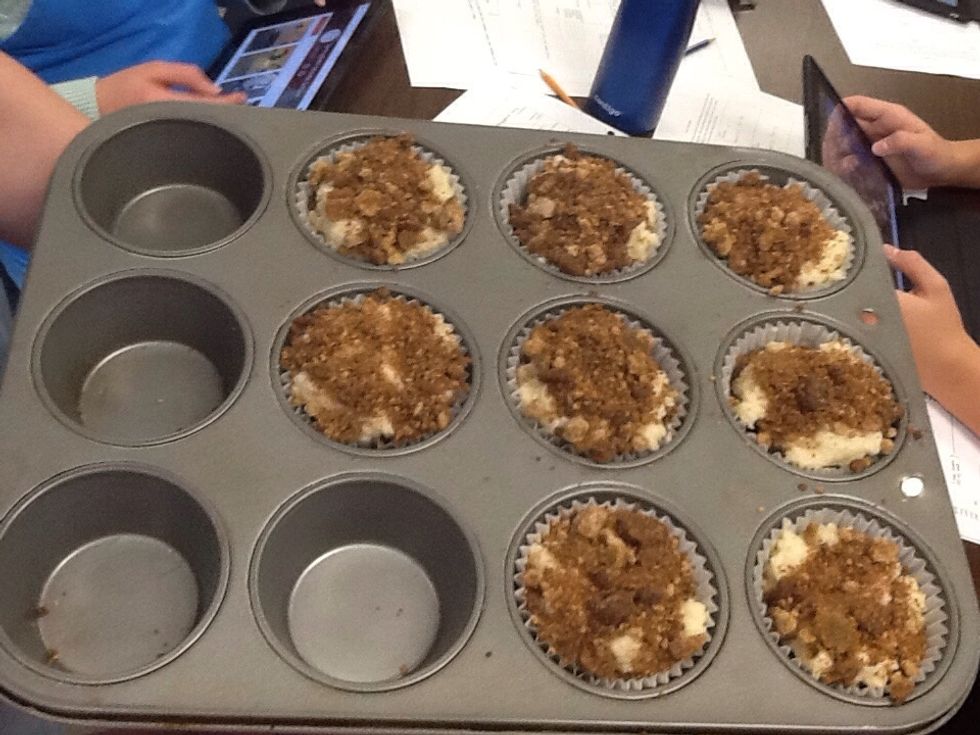 When it is done it should look like this.
Put it in the oven for approximately 20 minutes. Pre heat your oven to 190 C for 375 F.
Large bowl
Sifter
Wooden spoon
Pastry blender
Small mixing bowl
(Metric) measuring utensils
375 mL flour
10 mL baking powder
125 mL sugar
1 mL salt
50 mL shortening
1 egg
125 mL milk
125 mL brown sugar
30 mL flour
10 mL cinnamon
30 mL butter
Muffin tin with paper lining