How to bake coconut chicken rice in portuguese style
Bake Coconut Chicken Rice in Portuguese Style
782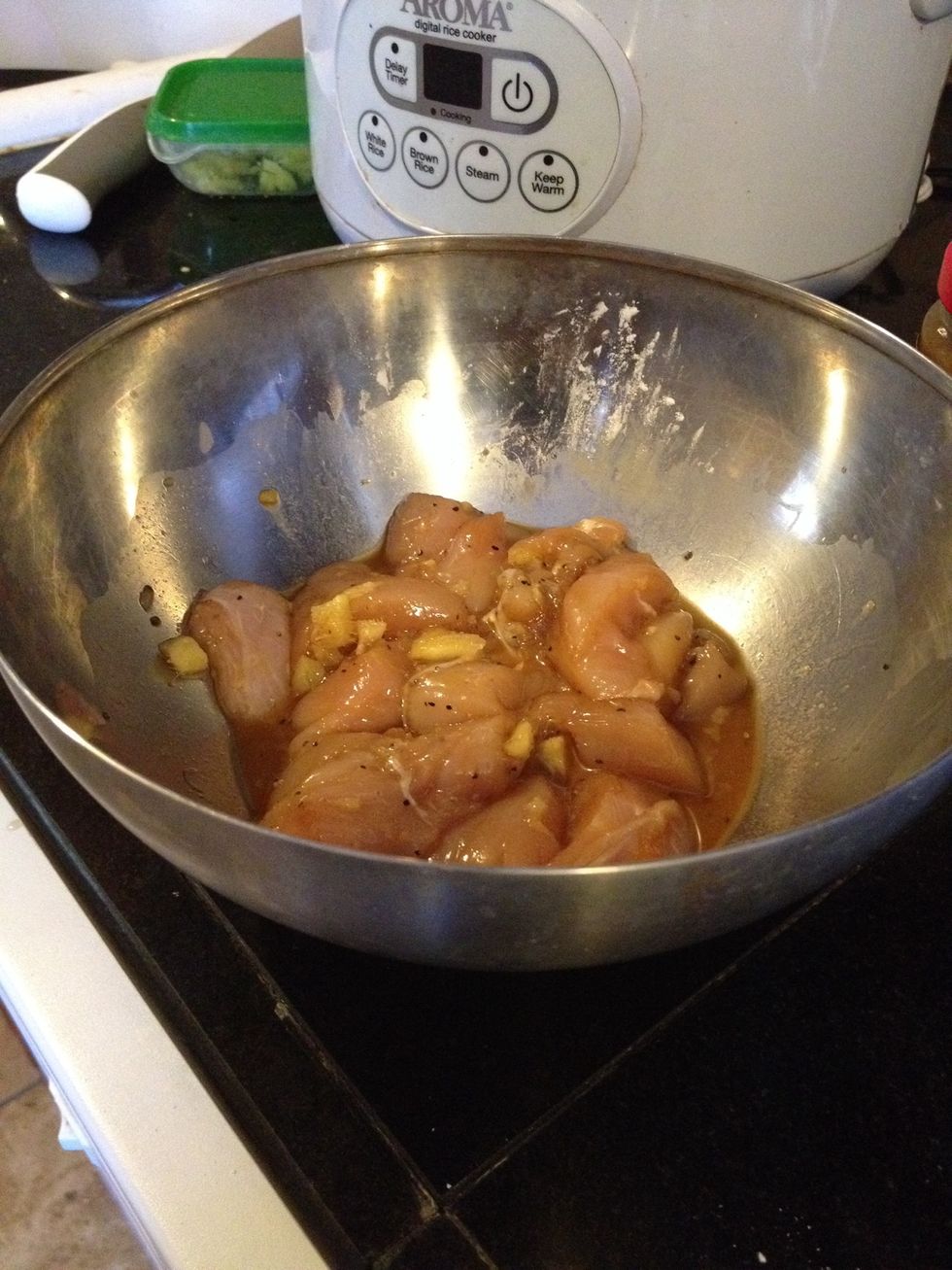 Mix the marinade and set aside for 20 minutes.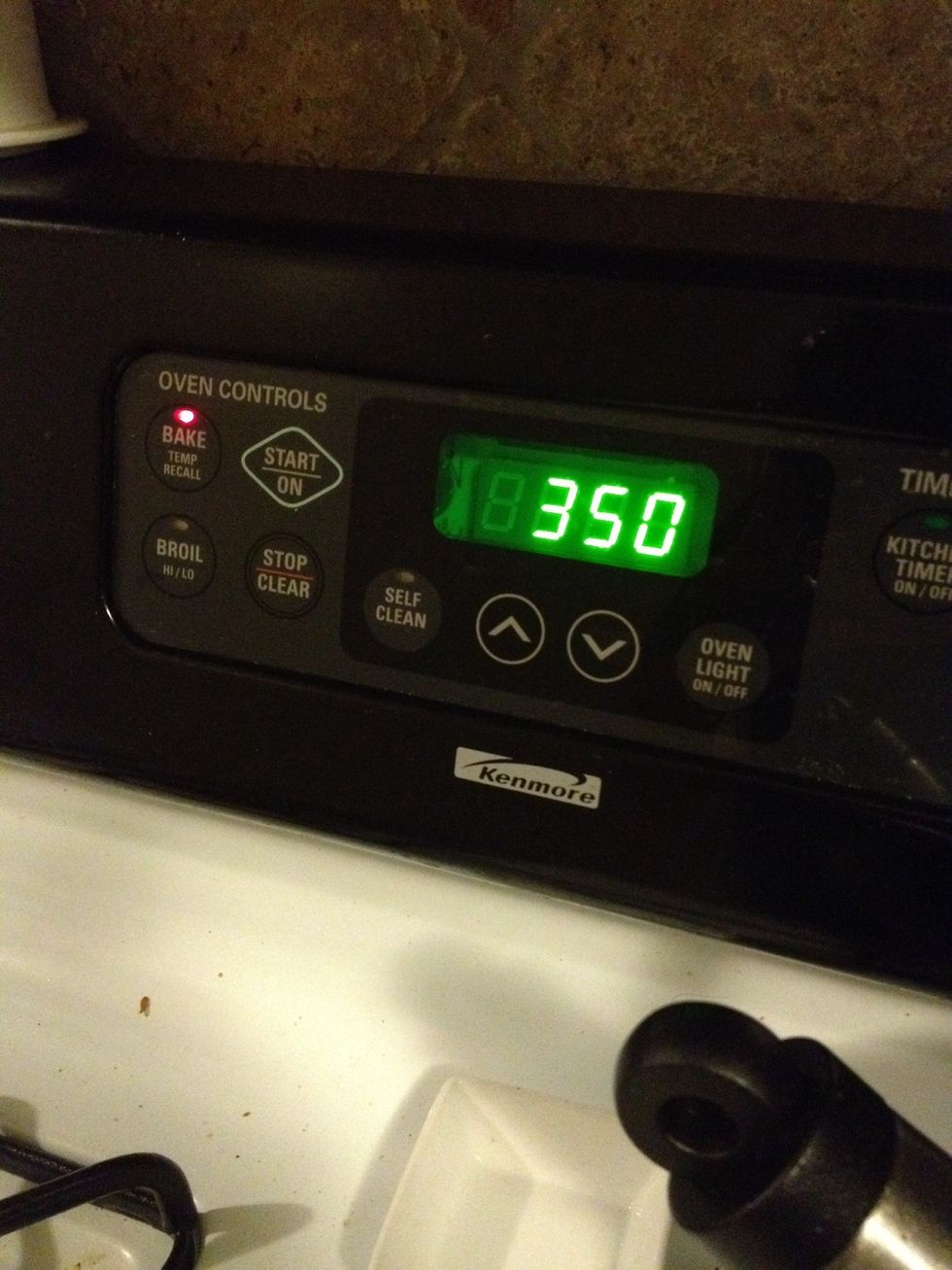 Preheat oven to 390F.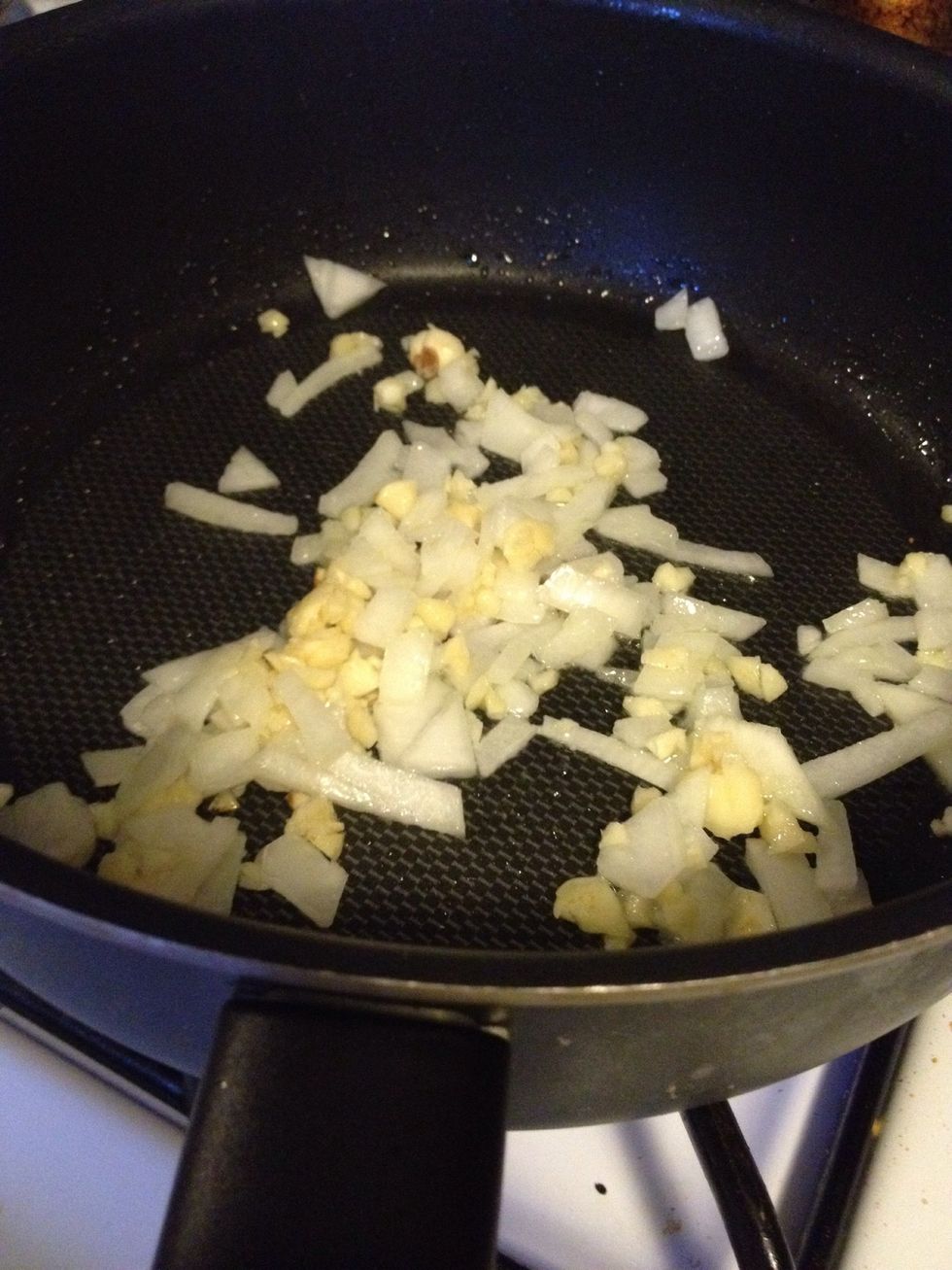 Heat oil on saucepan and sauté minced garlic. Toss in onion and sauté until translucent. Add marinated chicken and cook over medium heat, until lightly brown.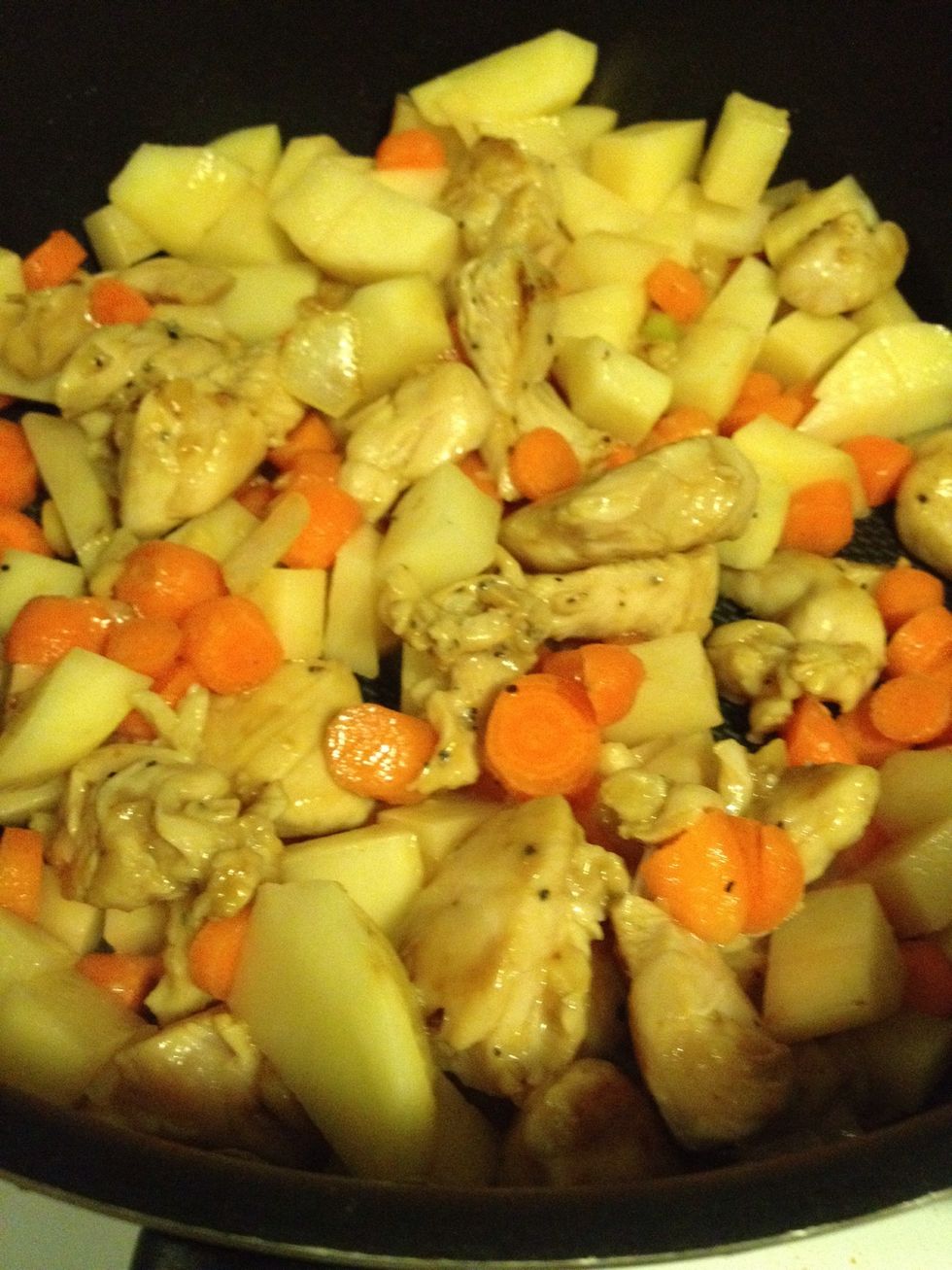 Add potatoes and carrots, stir until evenly heat all ingredients.
Sprinkle turmeric powder and cumin powder. Stir fry until aromatic.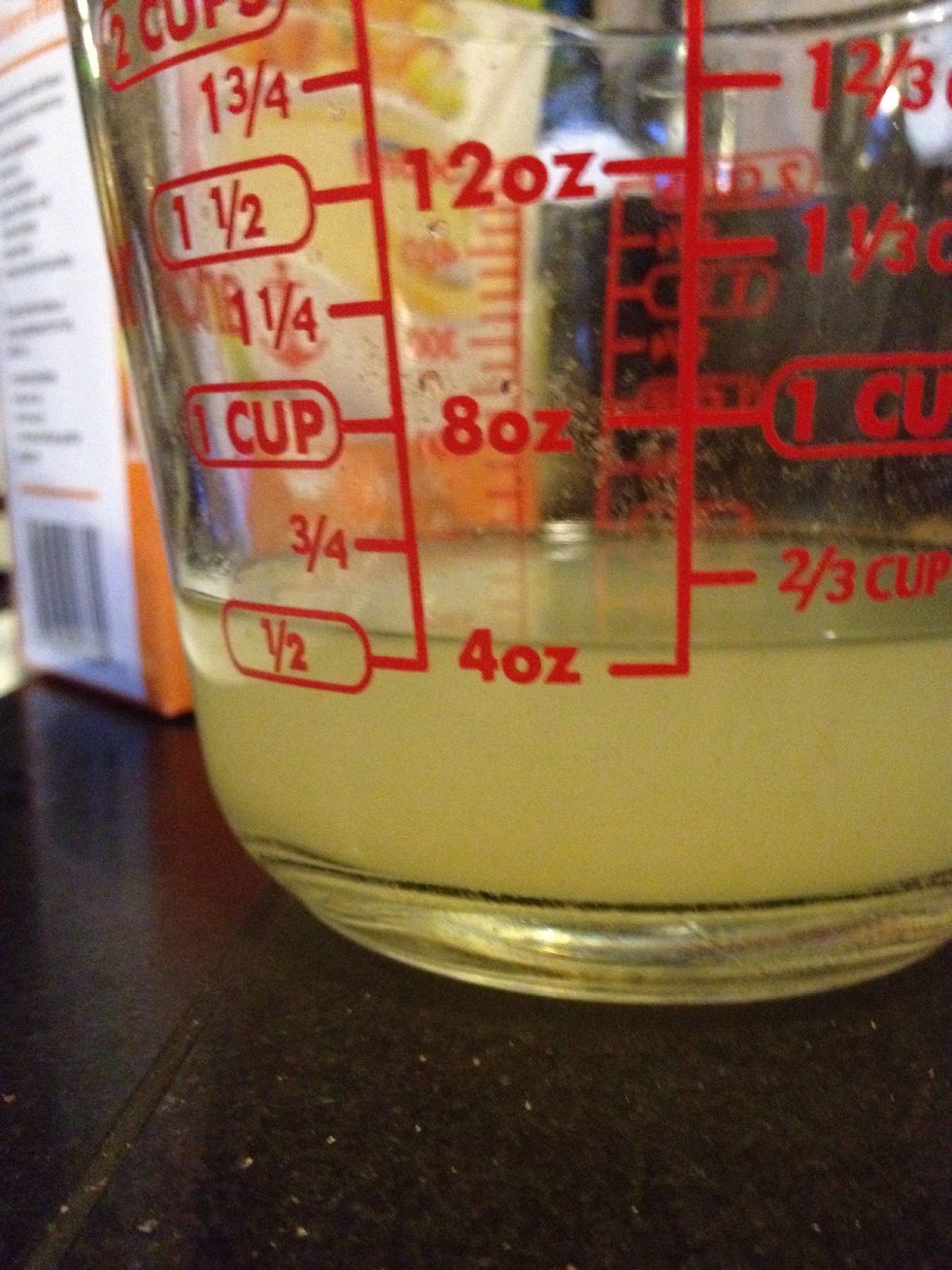 Pour chicken stock and bring to a boil.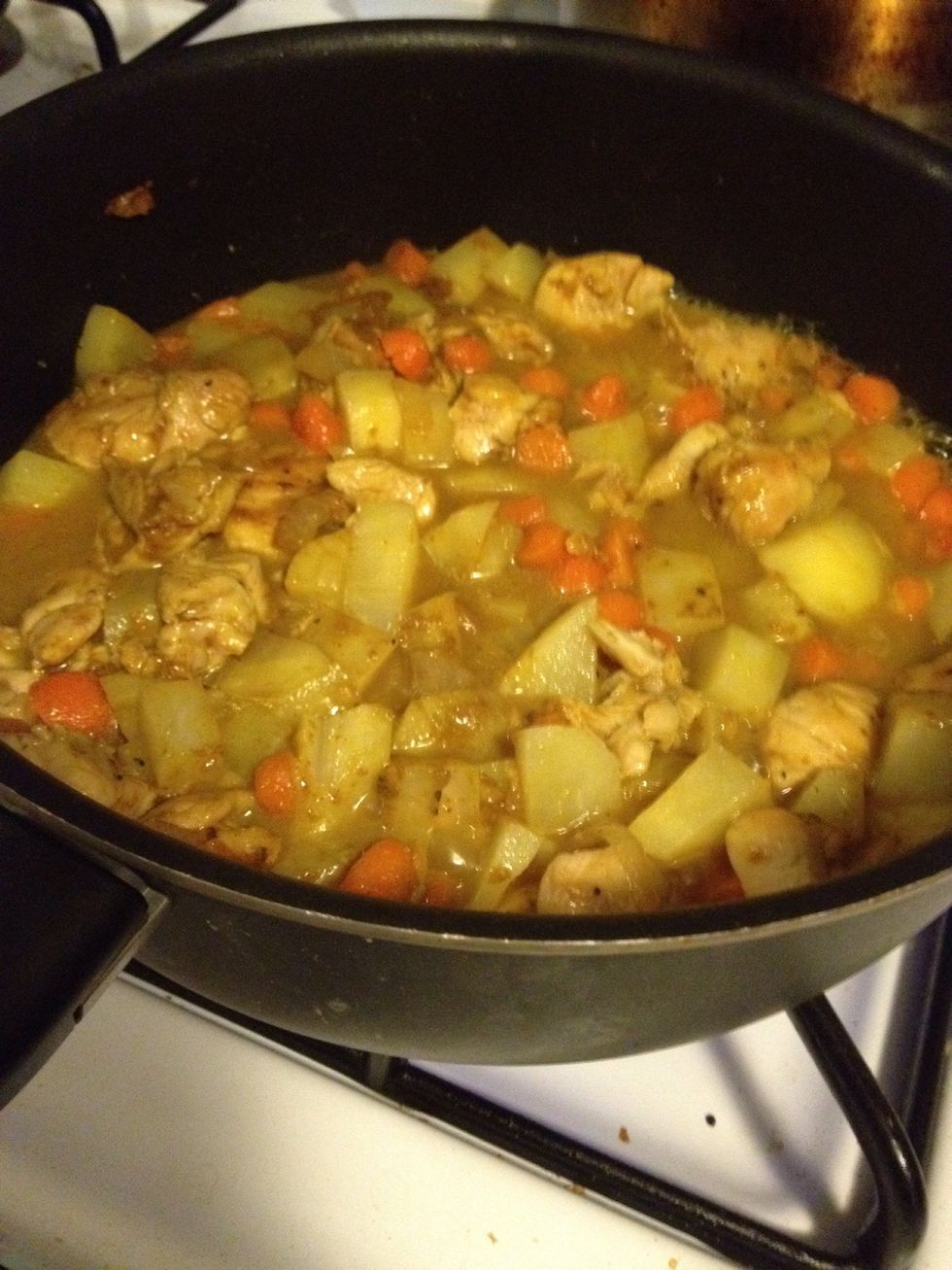 Slow heat to medium-low and cook until the potatoes turn soft.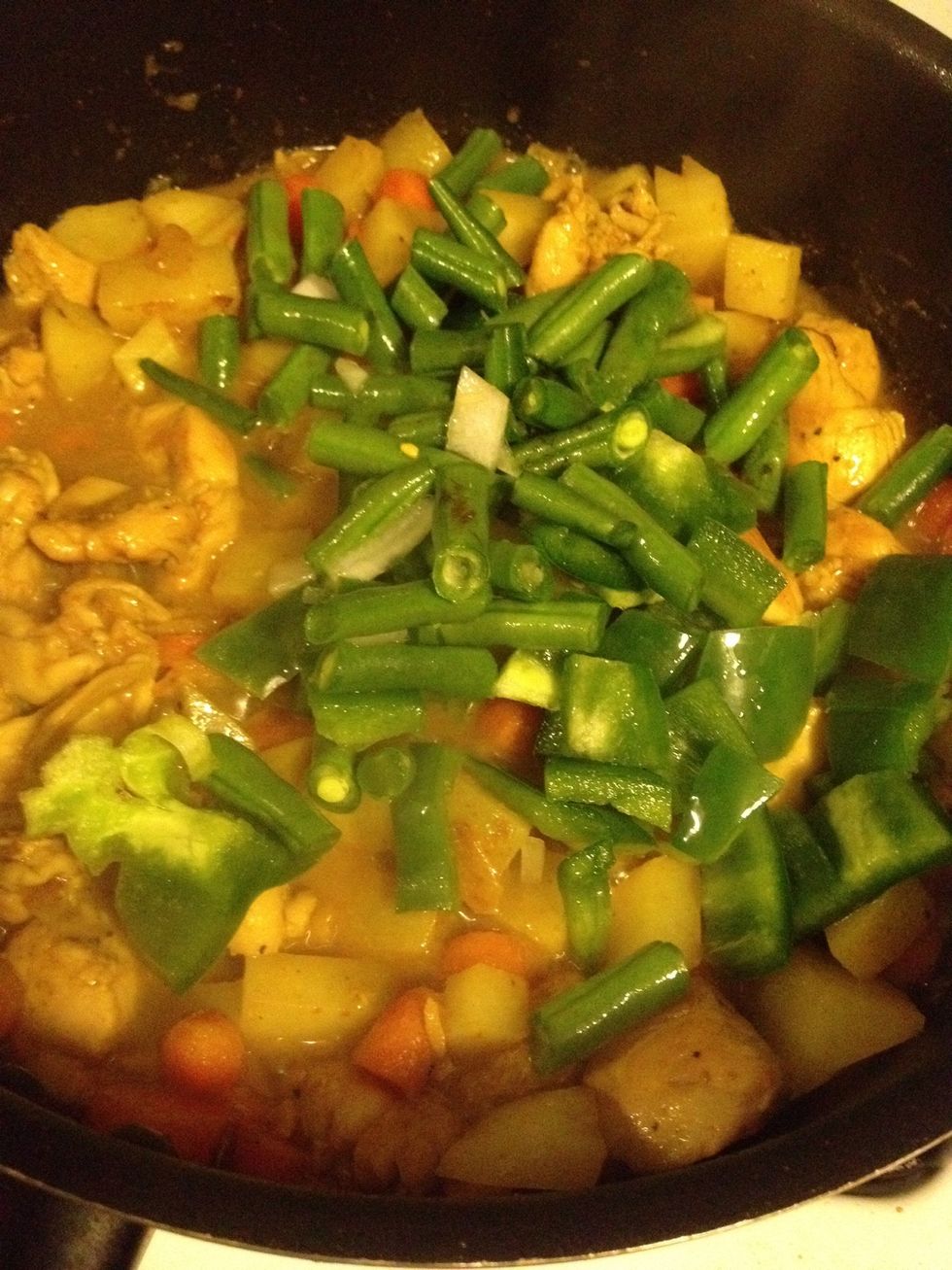 Add green beans and capsicum and cook for a while.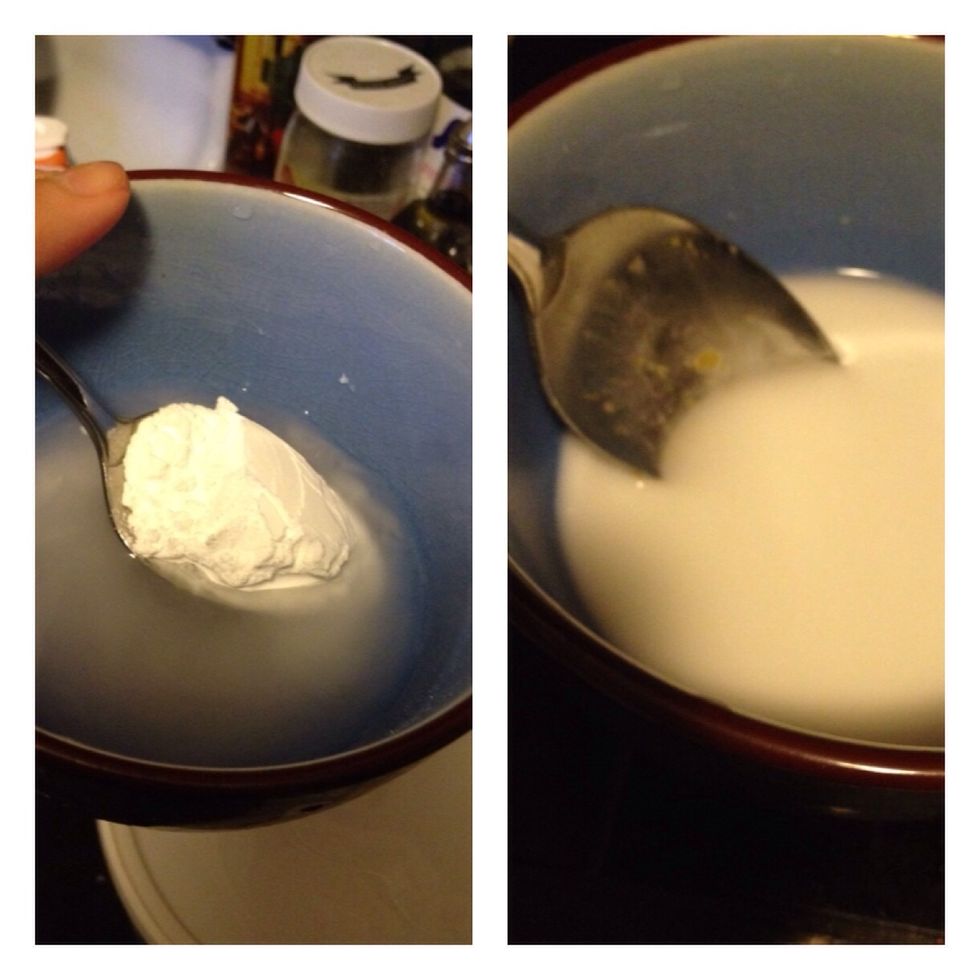 Add 1 tbsp cornstarch with some water.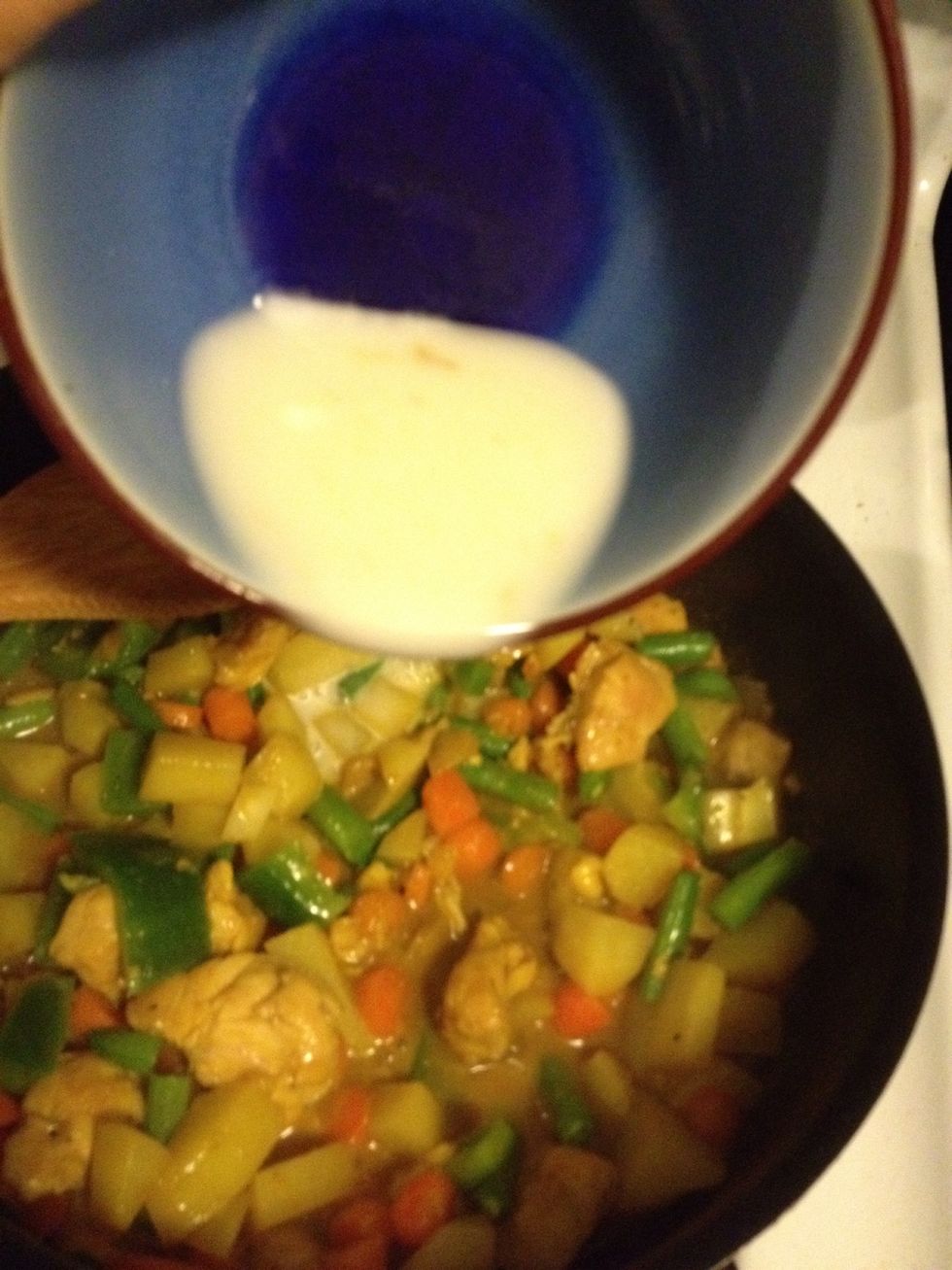 Pour cornstarch water and stir well.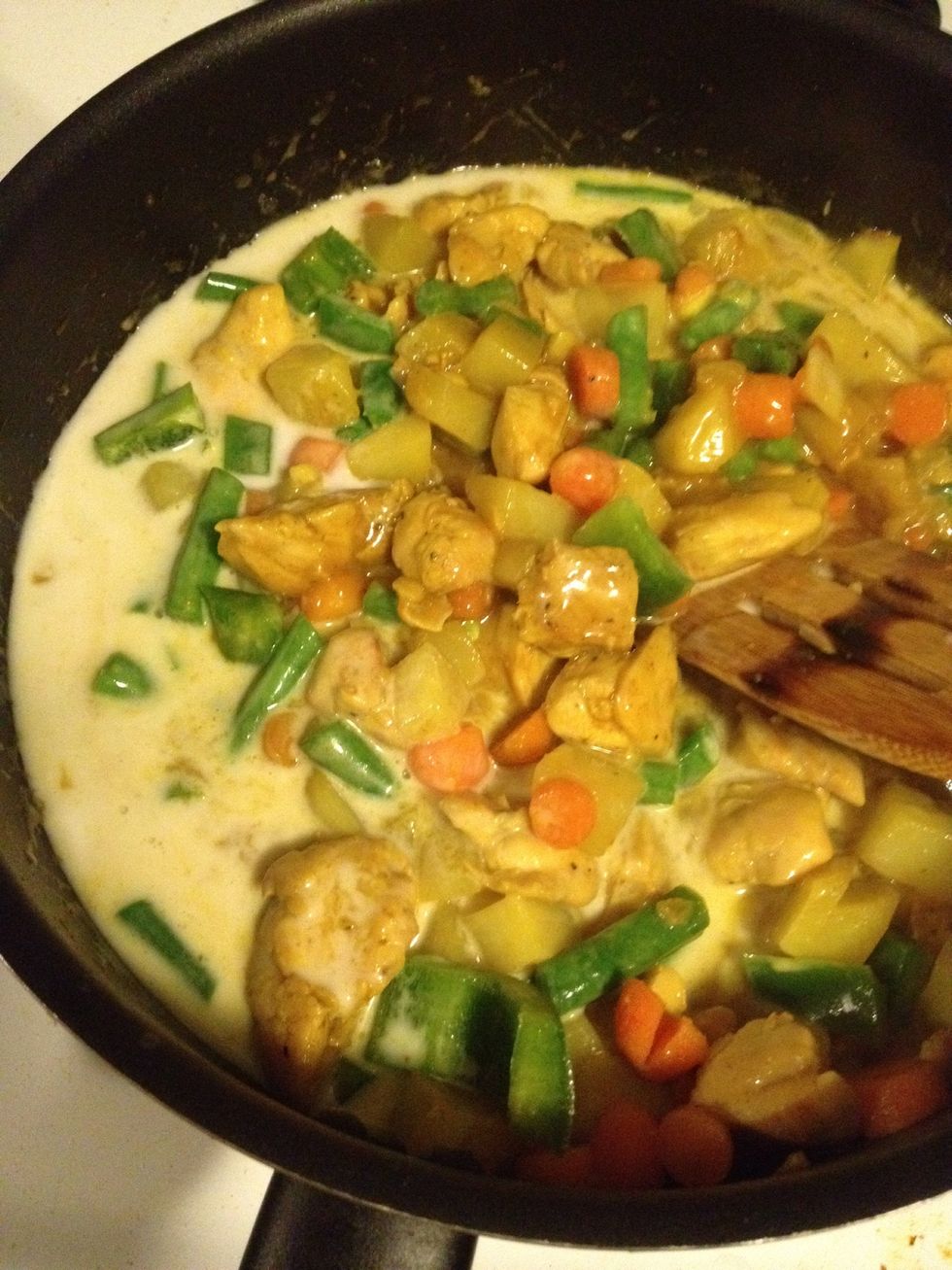 Add coconut milk and bring to boil again. Add thickening and cook to your preferred consistency.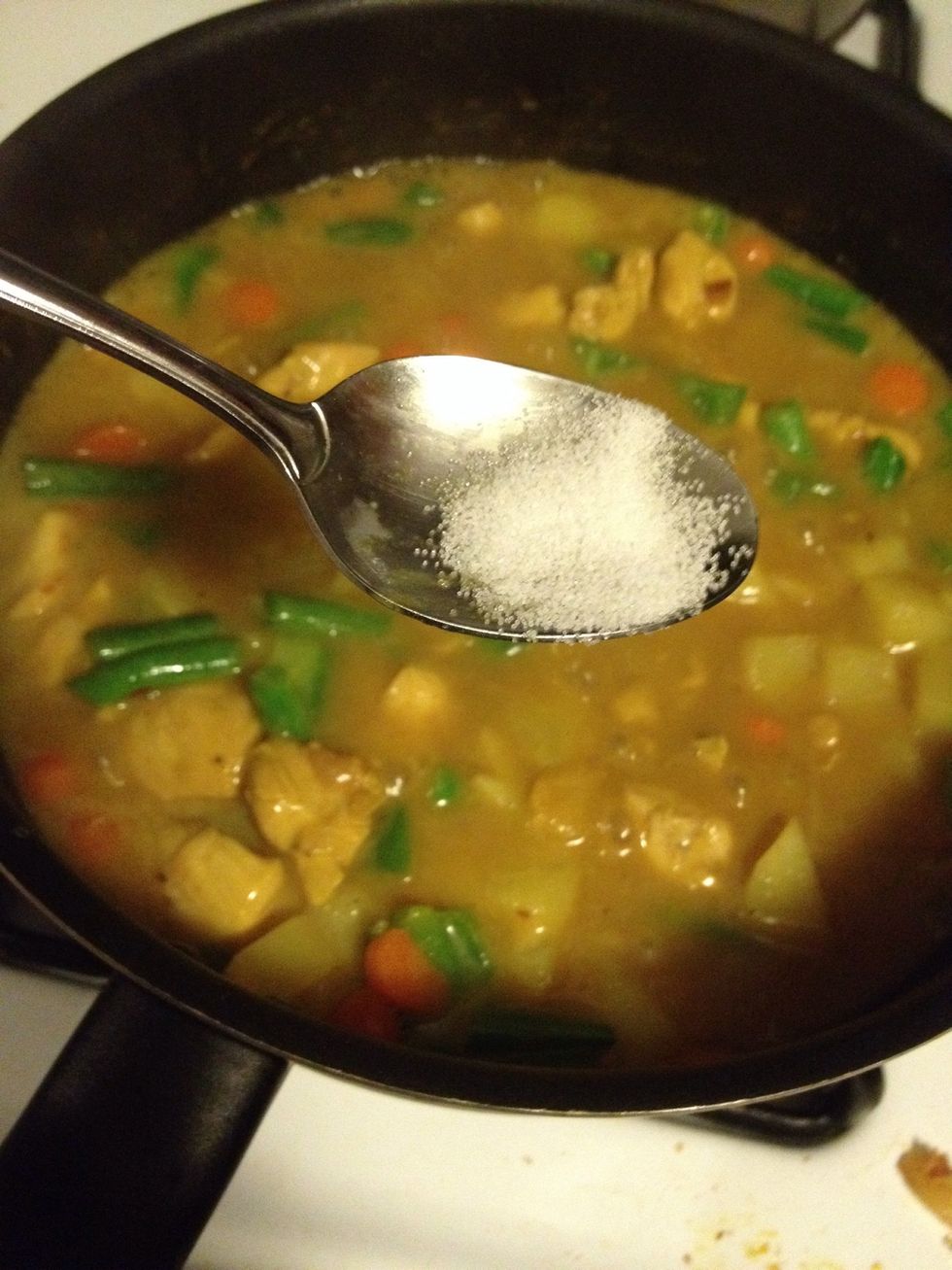 Season with salt and pepper to taste. Taste by yourself until you're satisfied.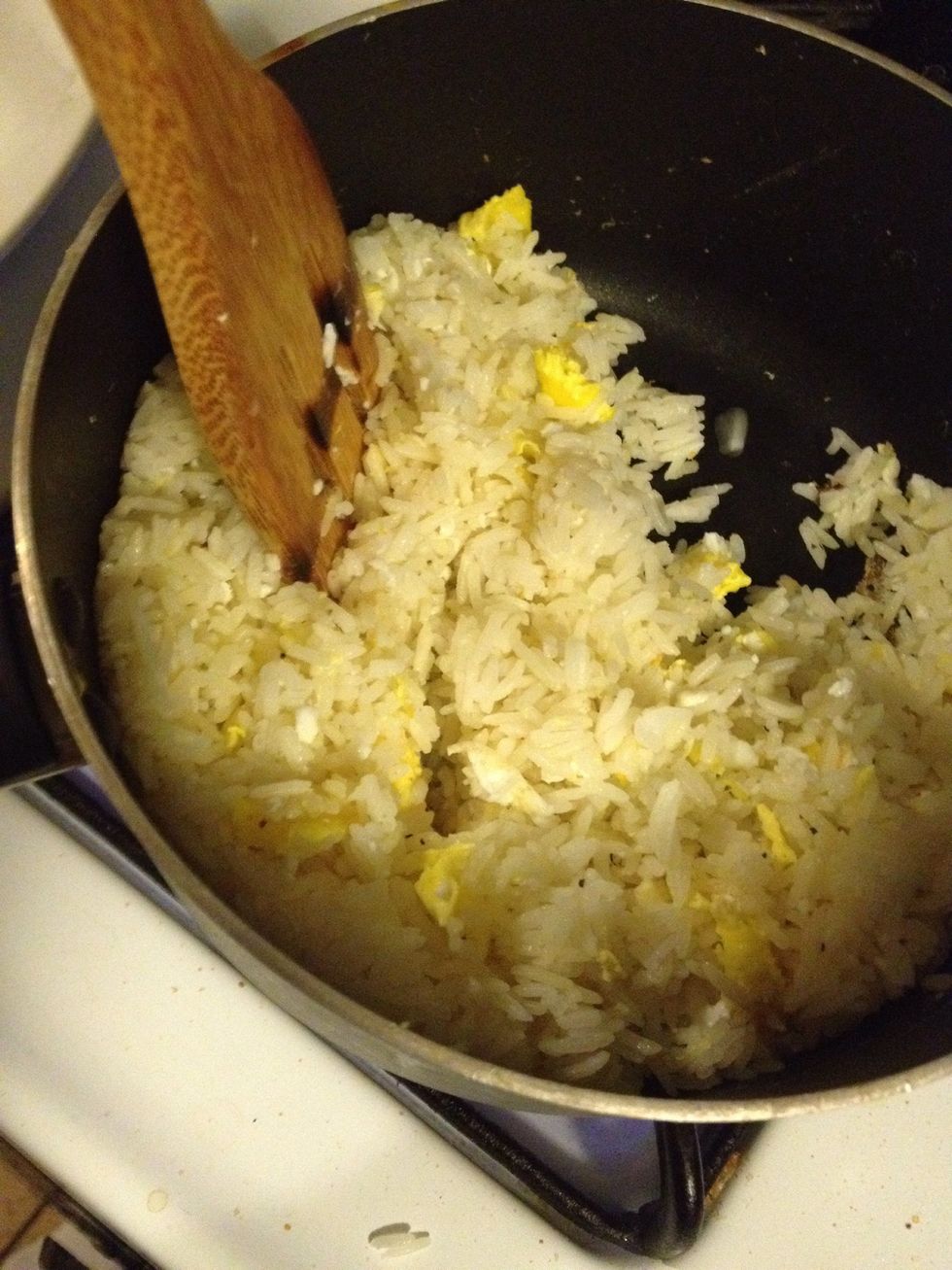 While cooking the sauce, heat up another wok (or frying-pan). Add whisked egg to fry rice. Head over and take a look at how to fry yummy rice. Season with salt and black pepper to taste.
Use the left-over rice to fry is the key to have yummy fried rice. If you use white rice, it should be a bit drier than usual because it will absorb the coconut sauce while baking.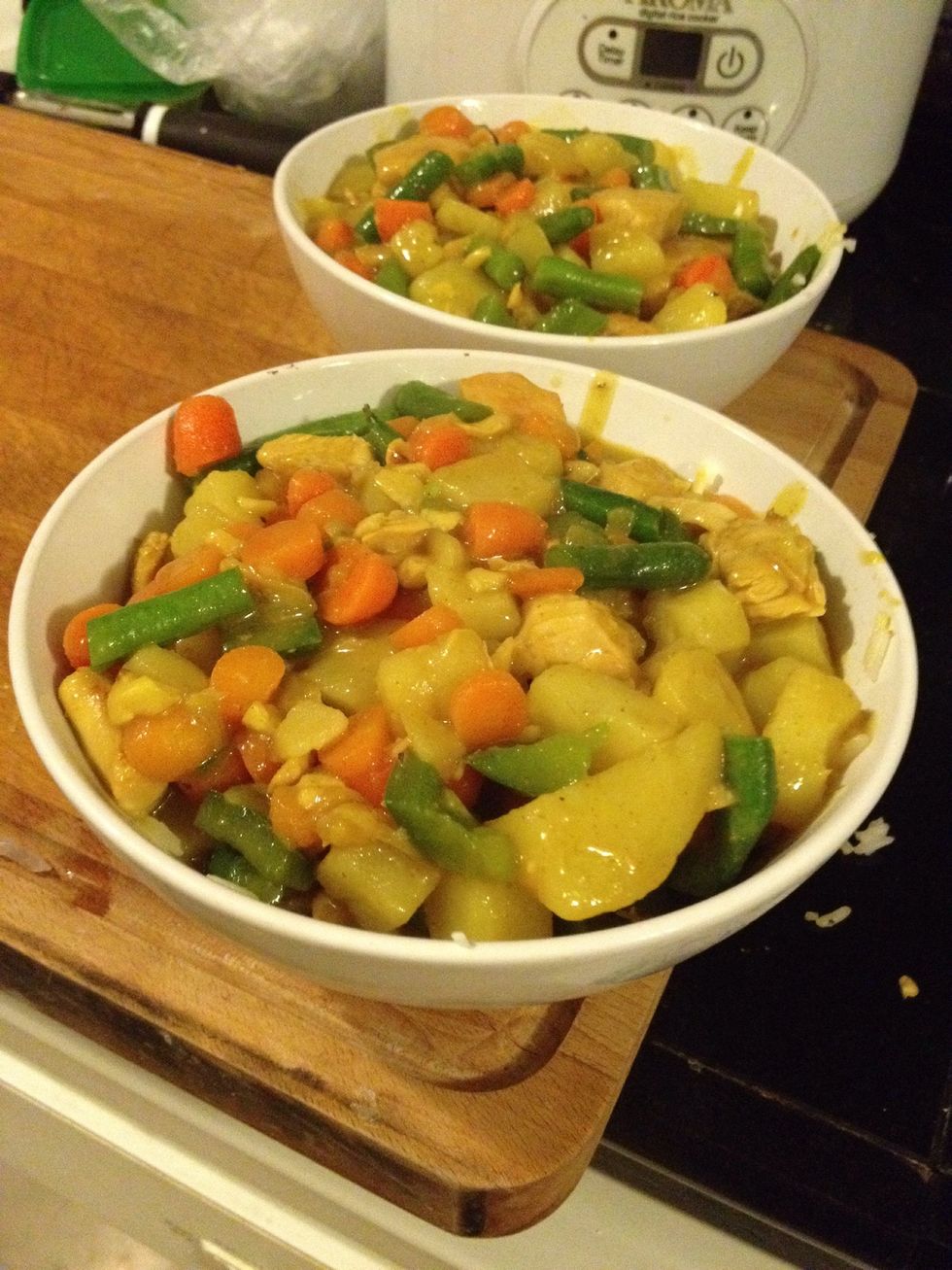 Transfer fried rice (or hot white rice) to a bowl or ceramic baking dish. Pour coconut sauce over the rice.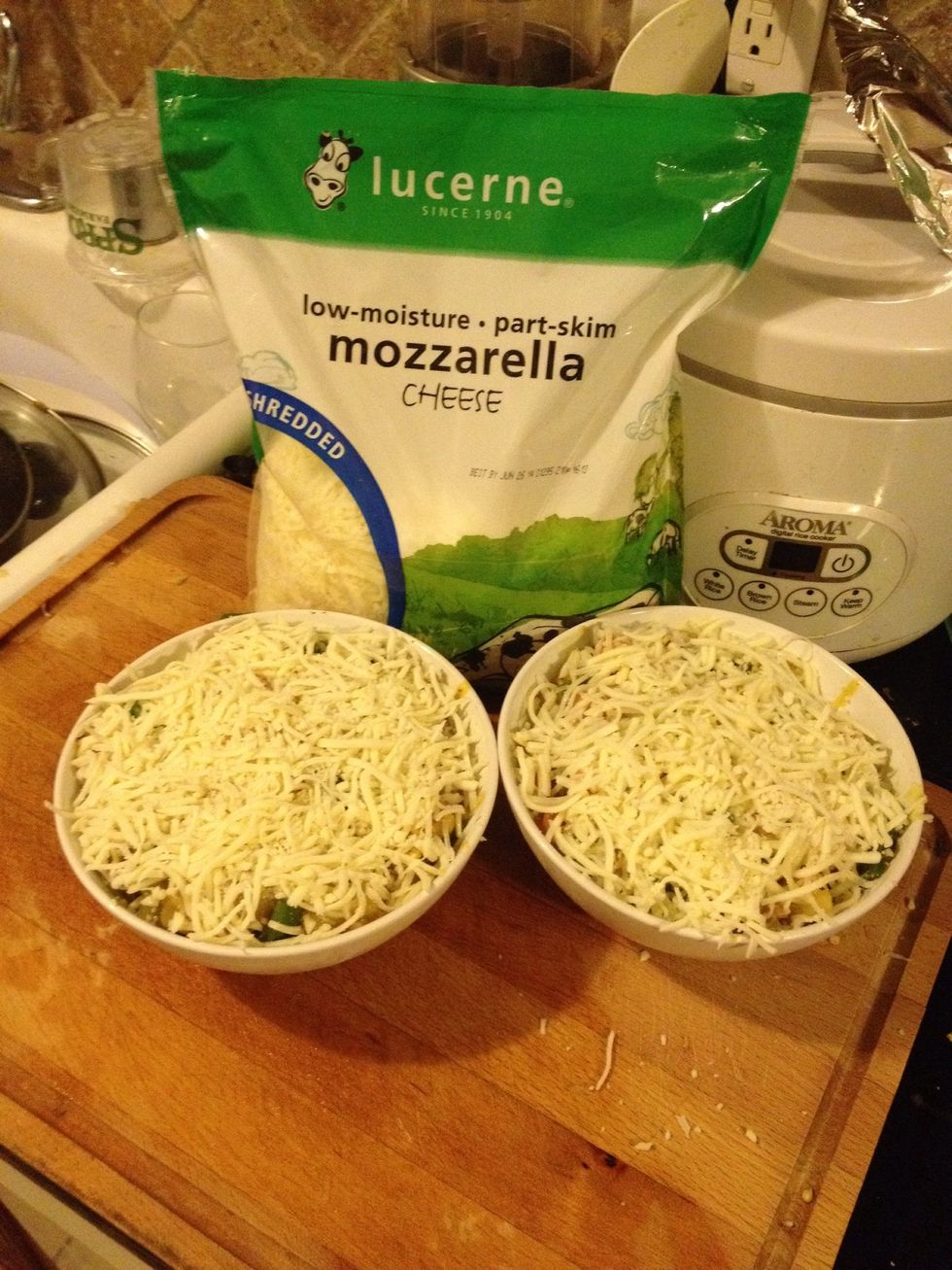 Sprinkle cheese to your preference.
Bake for 10 to 15 minutes until cheese turns golden. I used 350F to baked for 1 hour.
Done. Serve hot.
1.0Tbsp Soy sauce (marinade)
1/2tsp Cornstarch (marinade)
1/2tsp Sugar (marinade)
1.0tsp Cooking wine (marinade)
1/2tsp Salt (marinade)
1/2tsp Ginger (marinade)
Pinch of pepper (marinade)
Creative Traveler
I find recipe to cook for my family and turn the recipe to my visual cooking guide. Follow my guide or send me a request what to make next!